Hen of the Woods Mushroom Recipes
About
Hen of the woods mushrooms, also known as maitake, are one of the easiest to identify, and largest of the polypore mushrooms foragers know and love. Their size makes them super versatile: cut them into a steak, roast them whole, pull them for tacos, and on and on.
If you're new to these, check out my introductory guide to Hen of the Woods .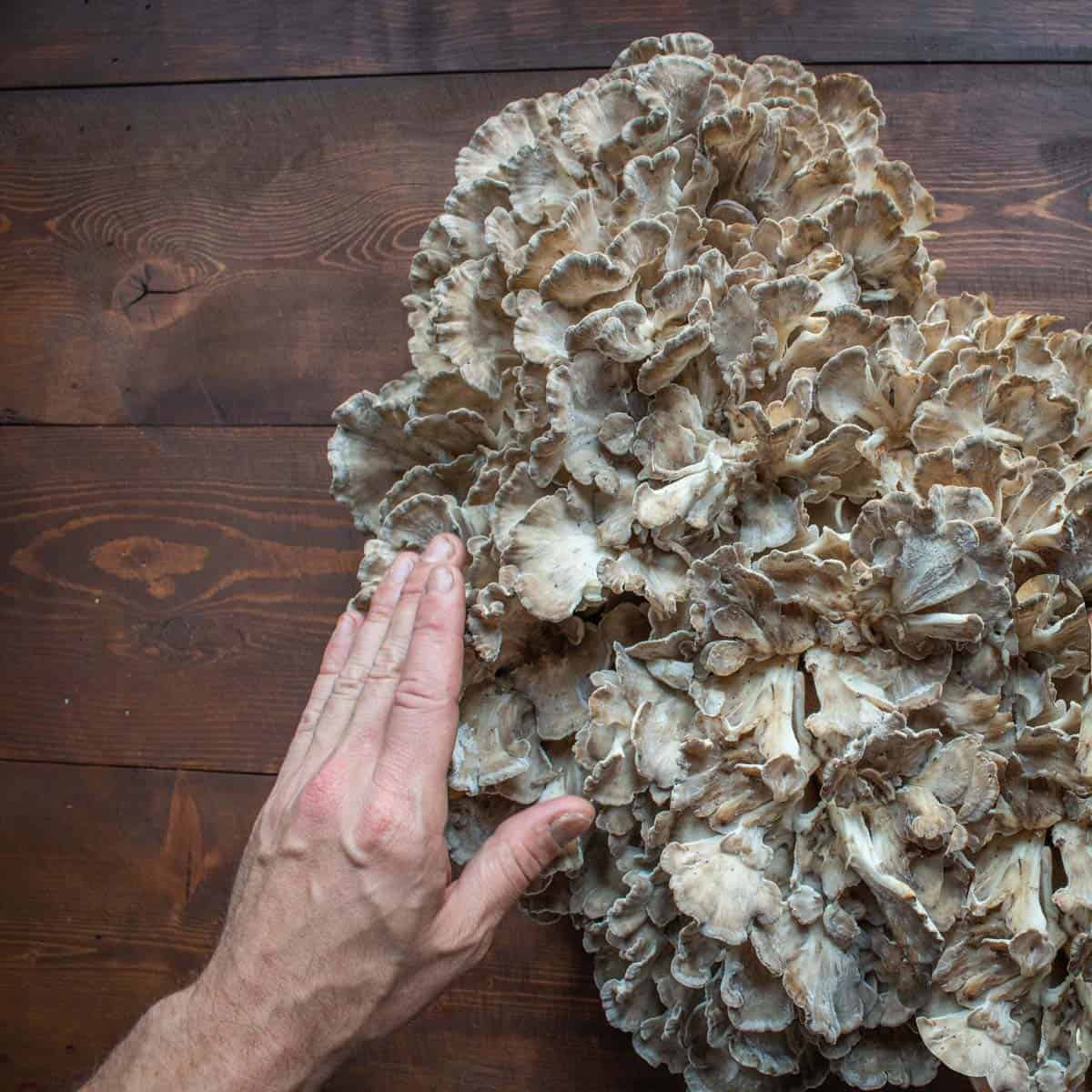 Quick Links
Hen of the Woods Steaks | Simple Roasted Hen of the Woods | Pickled Hen of the Woods/Maitake | Fresh Wild Mushroom Duxelles |
Tips and General Cooking
Meat Substitute
Hens are a giant chunk of fungi, and work well in recipes instead of meat. Try large slices grilled as a steak, or use them in something like Hen of the Woods Mushroom Barbacoa (Vegetarian).
Bugs and Dirt
Hens can be really large, and I've picked a few weighing over 30 pounds. If they get that big they're rarely good to eat as they've likely had dirt grow into their flesh that gets splashed on from rain.
Part of the design of the mushroom is to provide shelter for insects that spread their spores, so be prepared to clean them well. I found a baby snake in one once.
Wild Vs Cultivated
Hens are grown commercially and sold in stores (check your local Asian market). Unfortunately store-bought maitake just aren't as good as wild. To me they taste like button mushrooms in a different form, which is probably due to both fungi being cultivated on similar substrates.