A classic French mushroom recipe. This is one of the oldest, most traditional, and useful recipes for preserving mushrooms. In this post I'll show you how to make it, and what to do with it.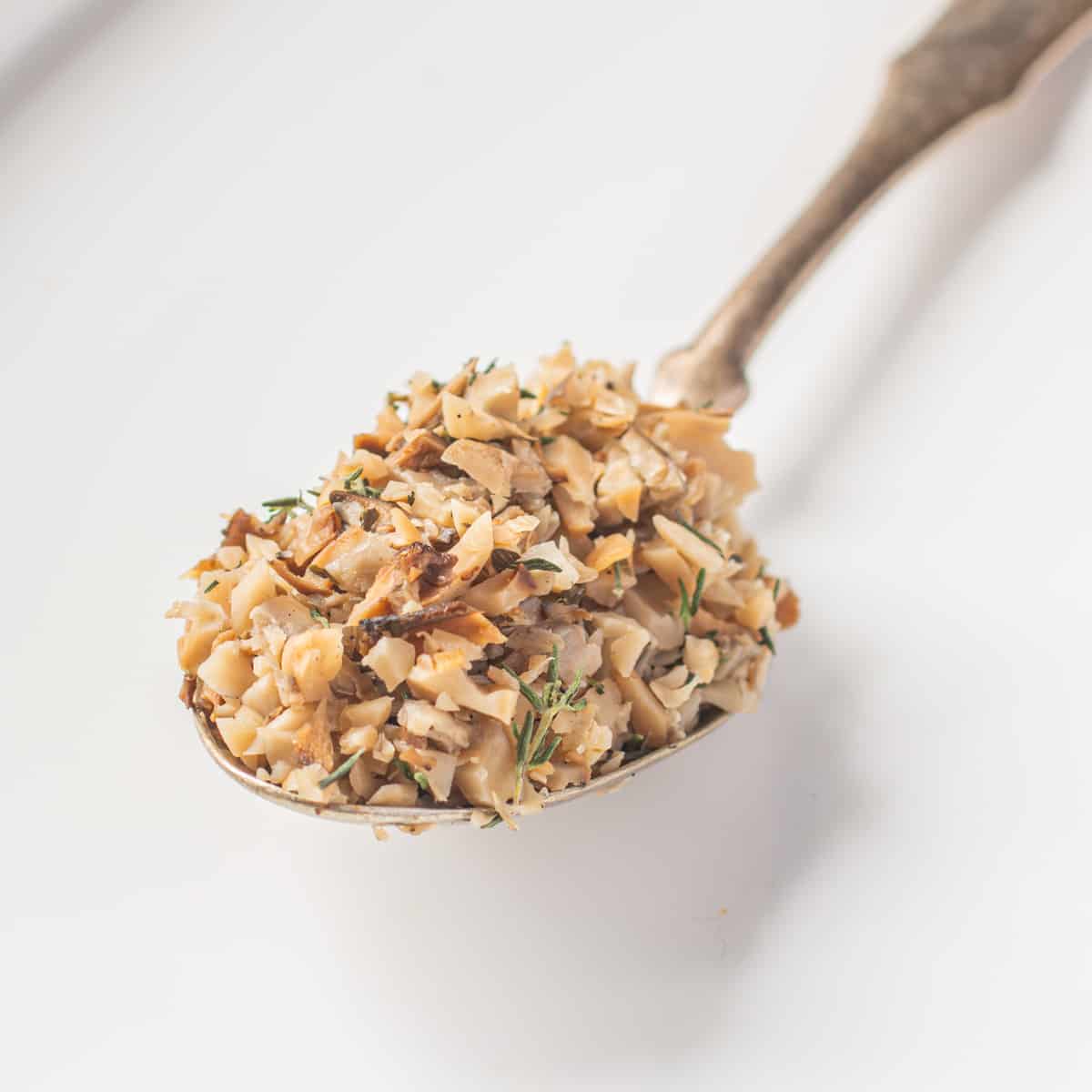 What is a Mushroom Duxelles?
A sort of mushroom concentrate, duxelles are finely chopped mushrooms cooked with shallot, fresh thyme, and sherry. It's best known as a mushroom stuffing used in beef Wellington. It was created by legendary French chef La Varenne, author of Le Cuisinier françois. Varenne named the dish after his boss, Nicolas Chalon du Blé, the Marquis d'Uxelles. It's a great addition to stuffings and sauces, and can be made with just about any mushroom variety.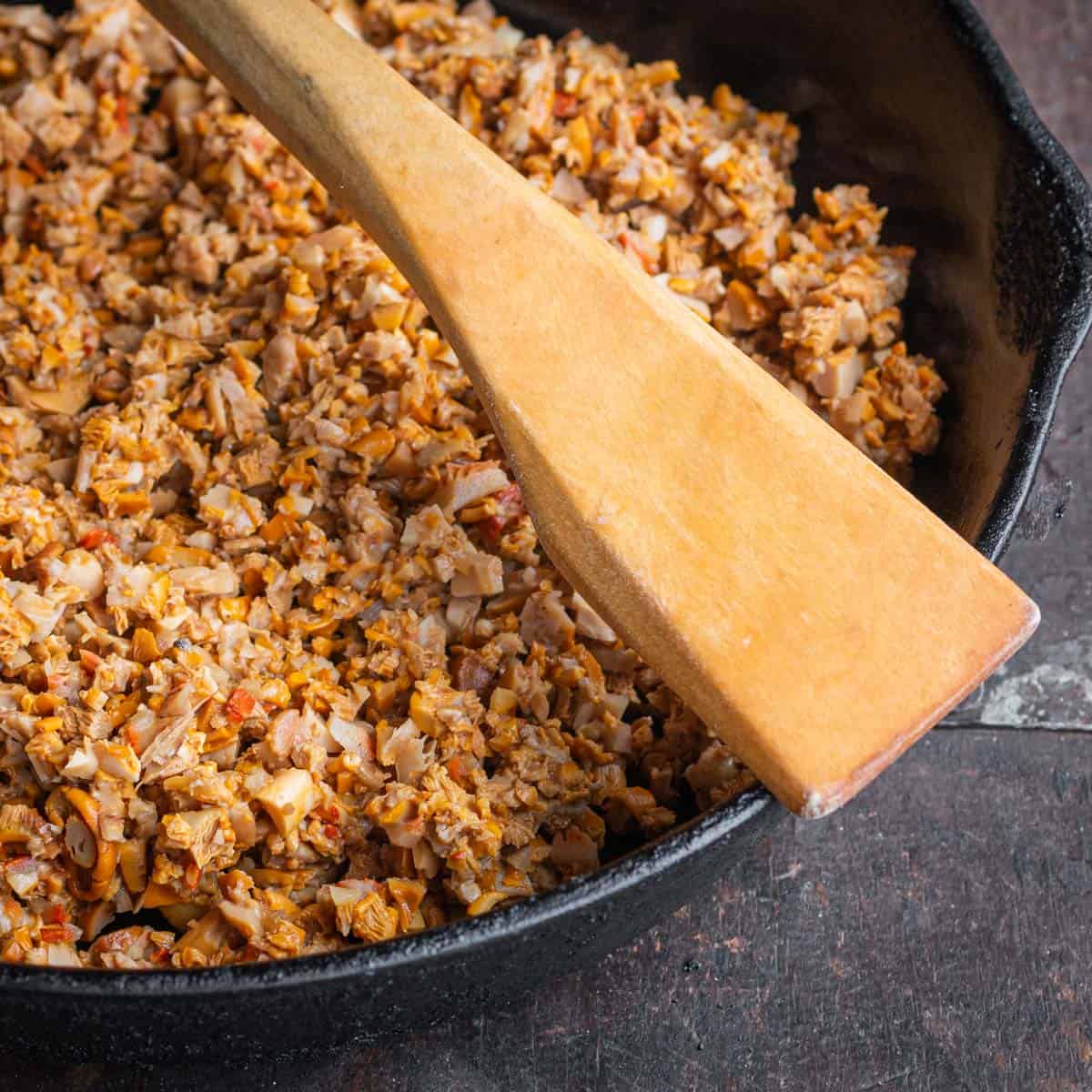 How to Make Mushroom Duxelles
The mushrooms are finely chopped by hand using a heavy chef knife or pulsing in a food processor. Using a food processor is easier, but it's important not to over-blend them as it can turn the mixture into a watery mushroom paste.
If I'm working with large mushrooms like hen of the woods, I may grill them to save space and time in the kitchen before chopping. After the mushrooms are finely chopped you sweat some shallots add the chopped mushrooms and thyme, cook until the liquid is nearly evaporated, then deglaze with dry sherry.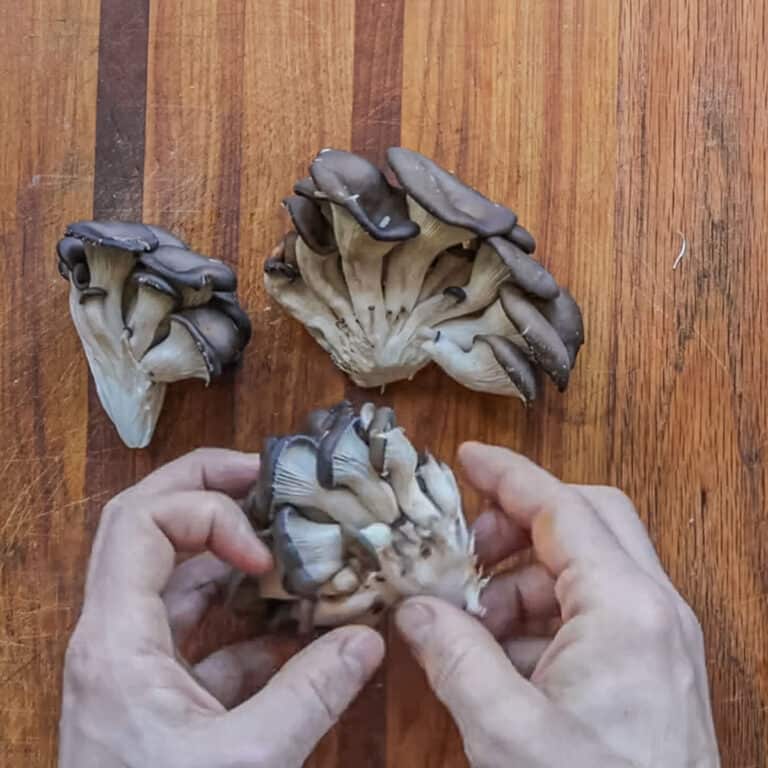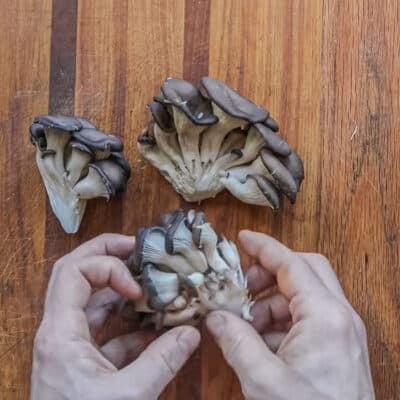 After cooking, they can be used in recipes or frozen for future use. I like to freeze them in ice cube trays for easy portioning.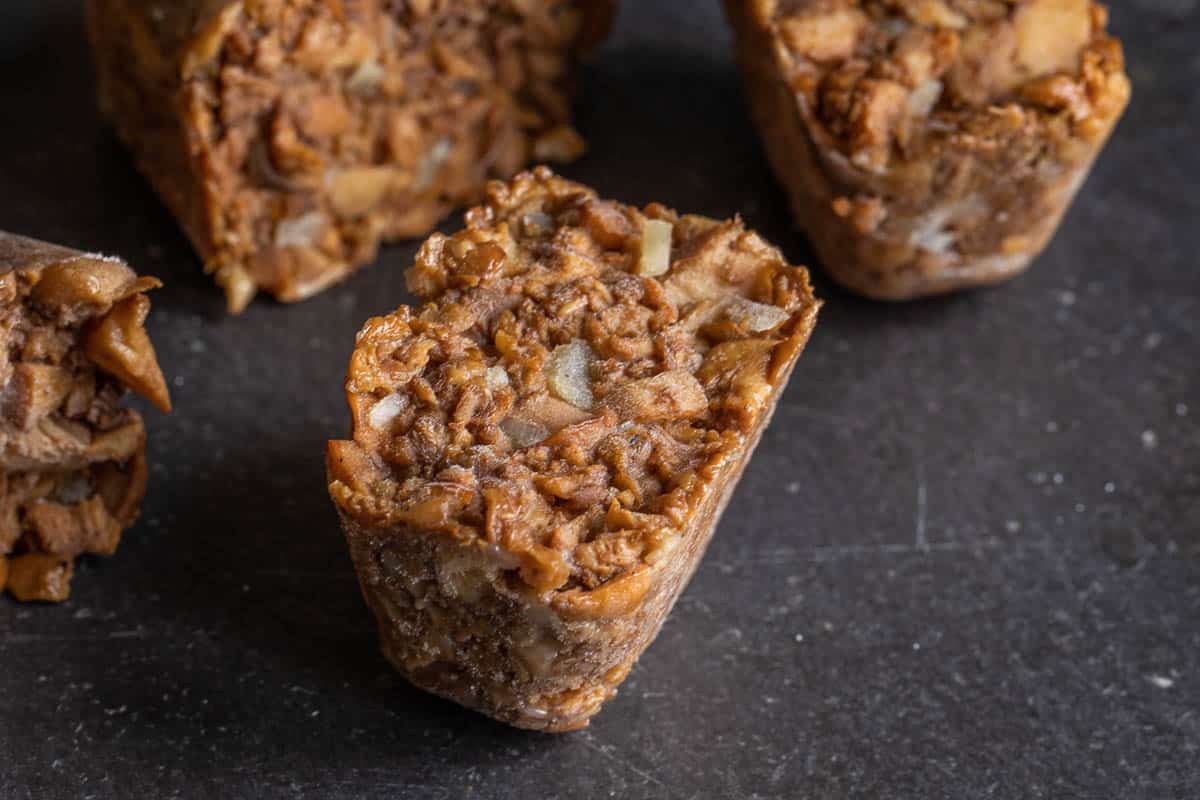 Some people wrap the mushrooms in cheesecloth and squeeze out the liquid, but I prefer to keep all the flavor in mine. If your duxelles seems wet you can bake it in an oven to dry it out and deepen the flavor.
Best Mushrooms For Duxelles
While just about any mushroom can be used, the best mushrooms are ones with a firm texture. If you're a forager or mushroom hunter, it's the perfect place to use large mushrooms like hen of the woods, sulphur shelf, dryad saddle or pheasant back mushroom. You can add dried wild mushrooms like porcini for extra flavor.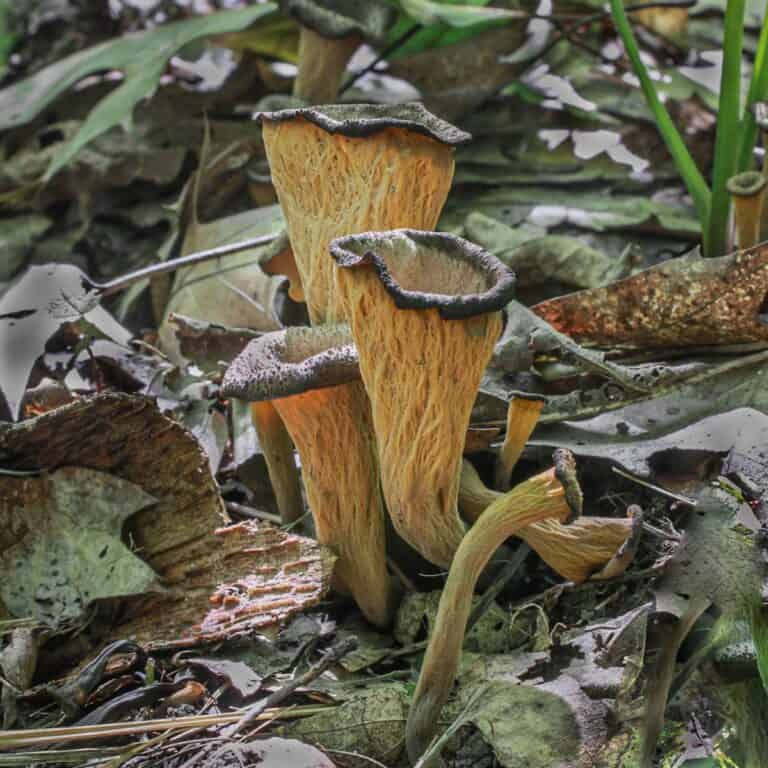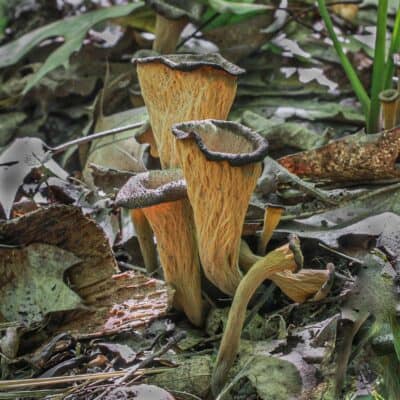 If you can't find any wild mushrooms, use a mixture of shiitake, baby bella, and king oyster mushrooms. Shiitake have the most flavor of cultivated mushrooms.
How to Use Mushroom Duxelles
Think of it as a mushroom concentrate you can add to all sorts of things. Here's some ideas.
They're are an instant stuffing, mix them with a ricotta cheese for ravioli filling
Add a spoonful to gravy and sauces.
Spread on toast, they make a fine appetizer like a mushroom tapenade or mushroom bruschetta..
Add them to cream of mushroom soup.
Whisk into eggs for an omelet or scramble.
You can also make dried mushroom duxelles.
Here's a few examples of how I use it in recipes.
Pot Roast with Mushroom Stuffing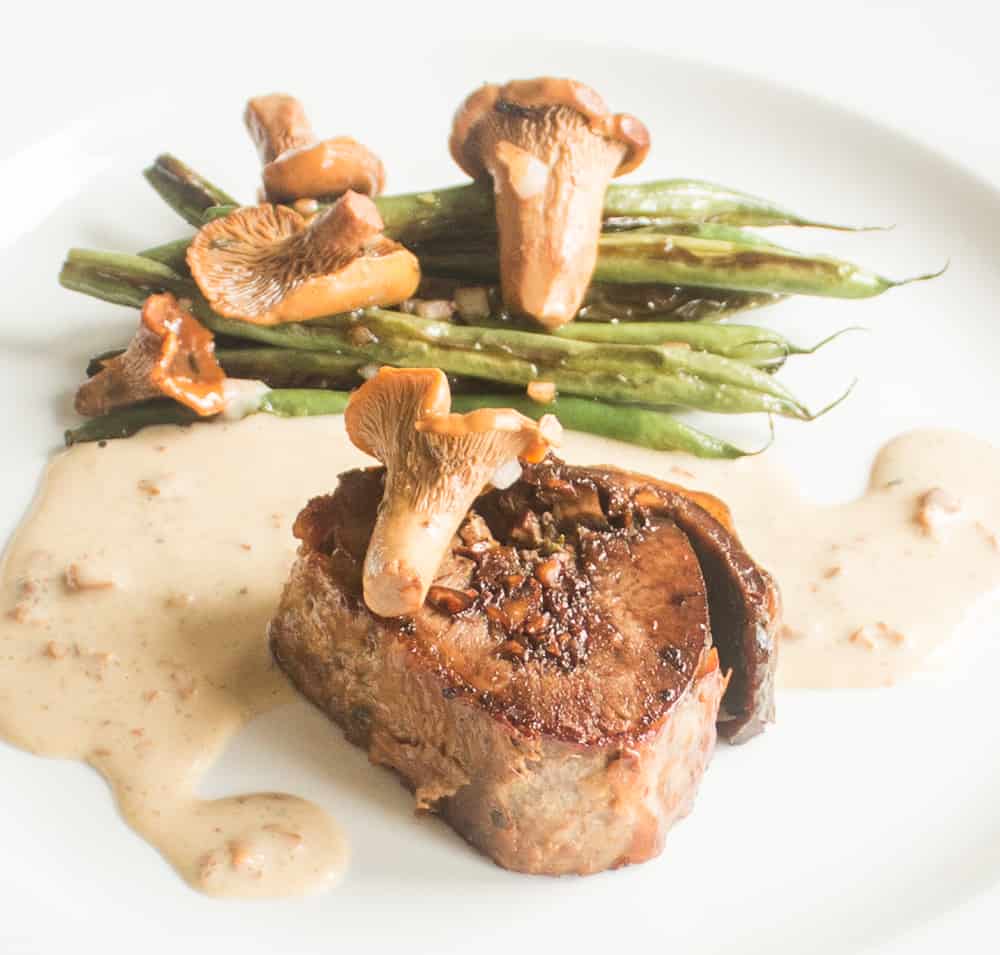 Mushroom Sauce For Fish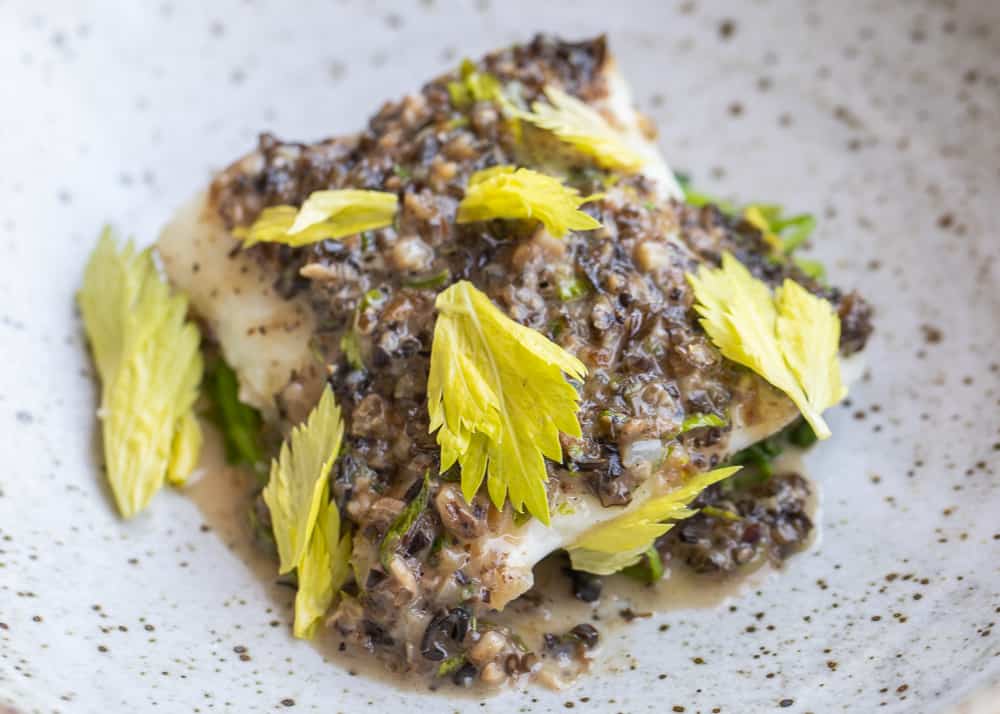 Mushroom and Beef Runzas / Bierocks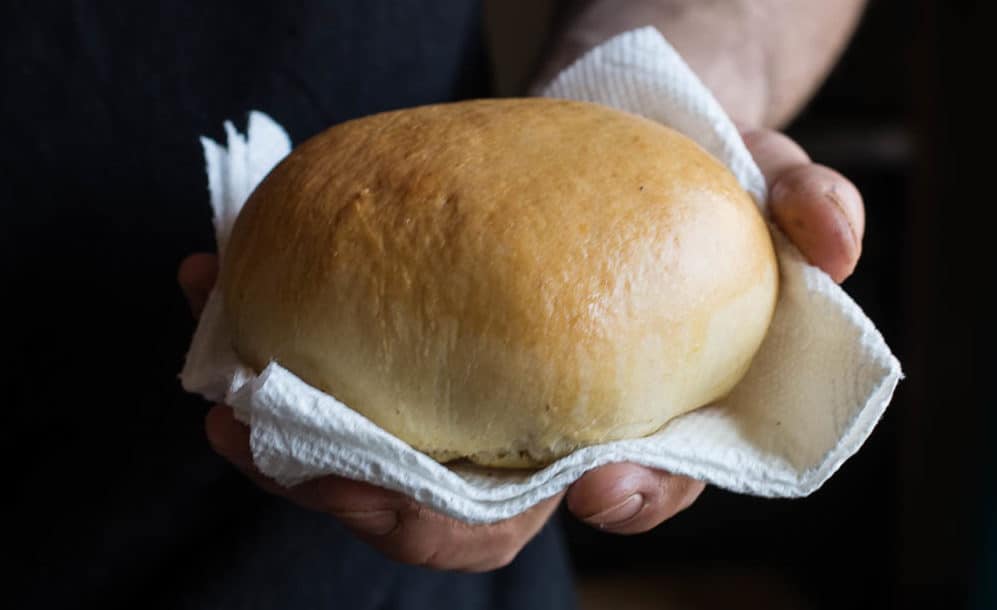 Chicken with Mushroom Pan Sauce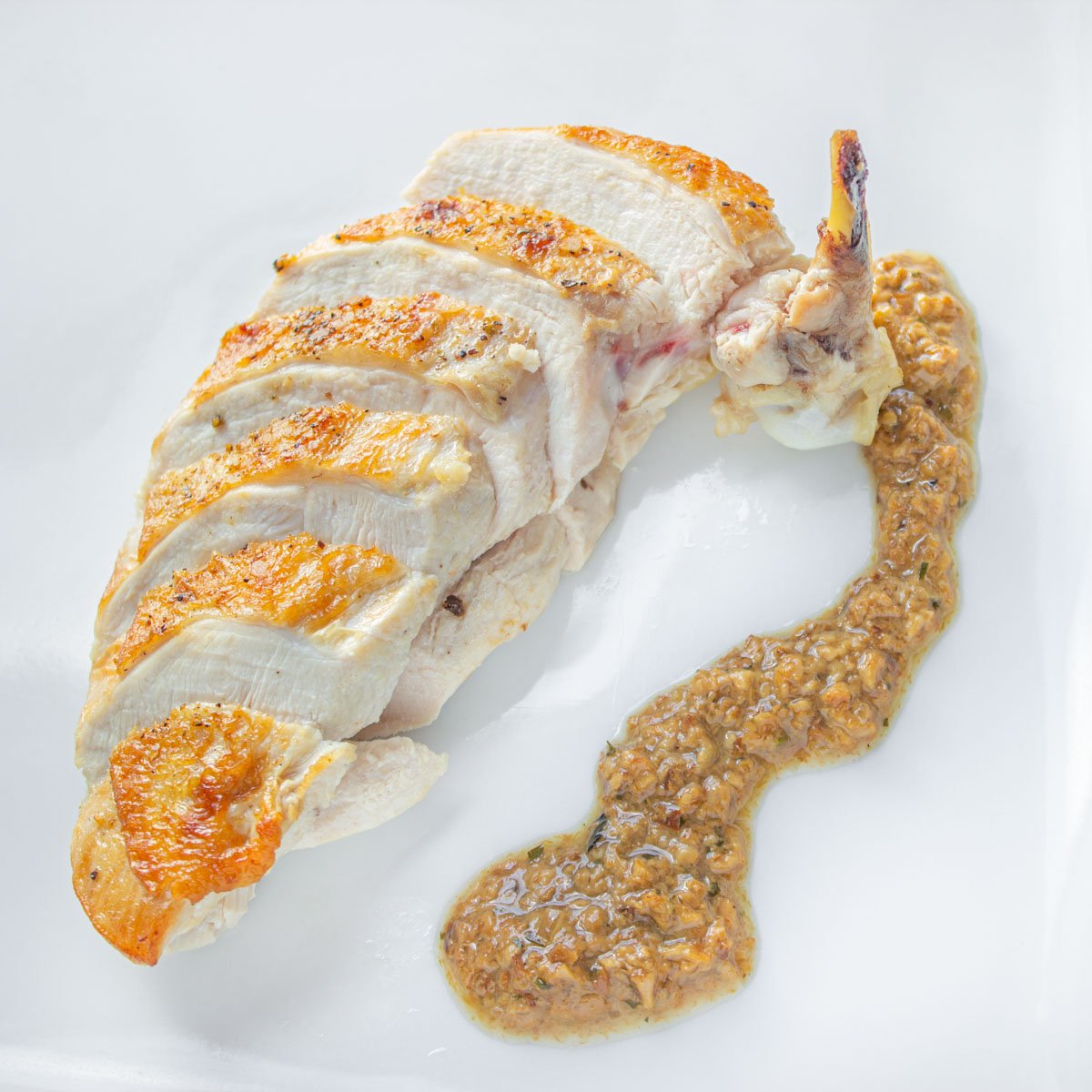 Mushroom Fritters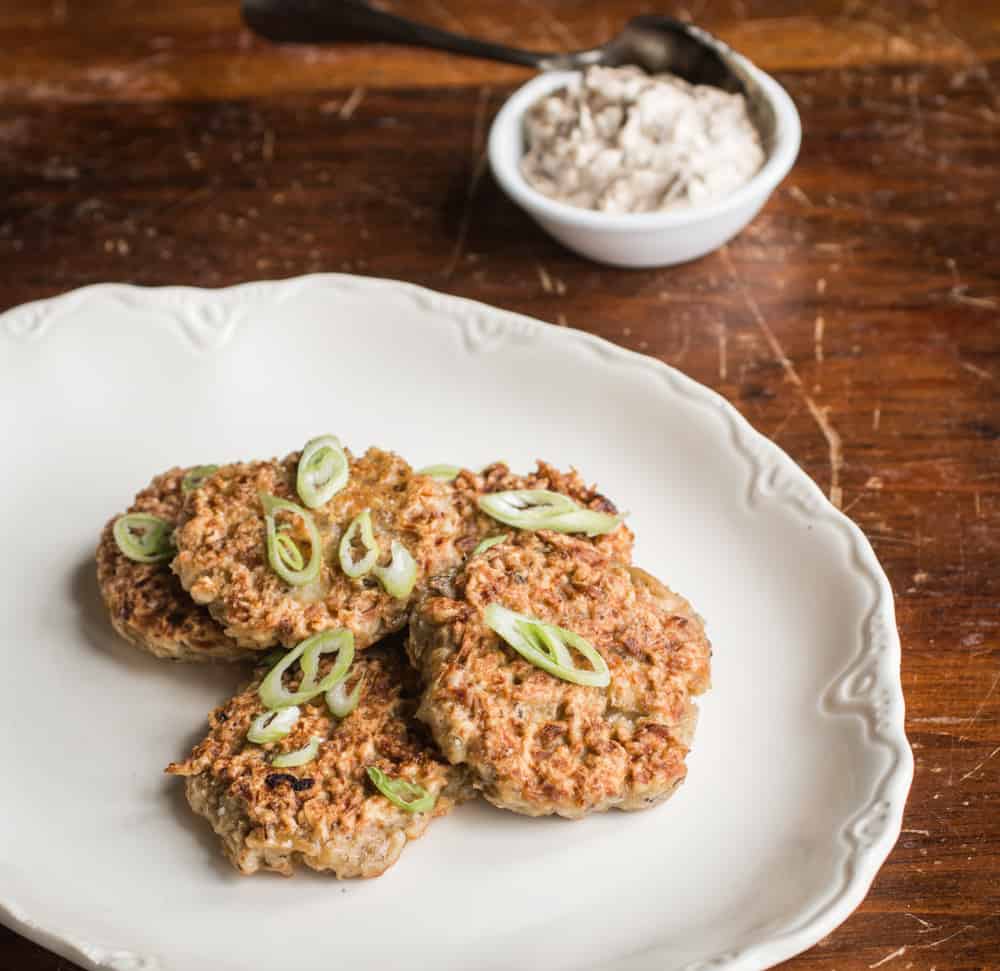 FAQ
Can you make duxelles ahead of time?
Yes, they will keep in the fridge for 3-4 days.
Can duxelles be frozen?
Freezing is the best way to preserve the mushroom mixture. Pack it in ice cube trays and store in a resealable vacuum bag for easy portioning.
How to pronounce mushroom duxelles
It is pronounced "Duke-Sell". That said, most American chefs call it "duck-sell"-just don't pronounce it like that in France.
How dry should duxelles be? 
The liquid should be almost completely evaporated and you should be able to see the bottom of the pan. If your mixture is wet, spread it on a baking sheet lined with parchment and cook at 400 F for 10 minutes to dry it out.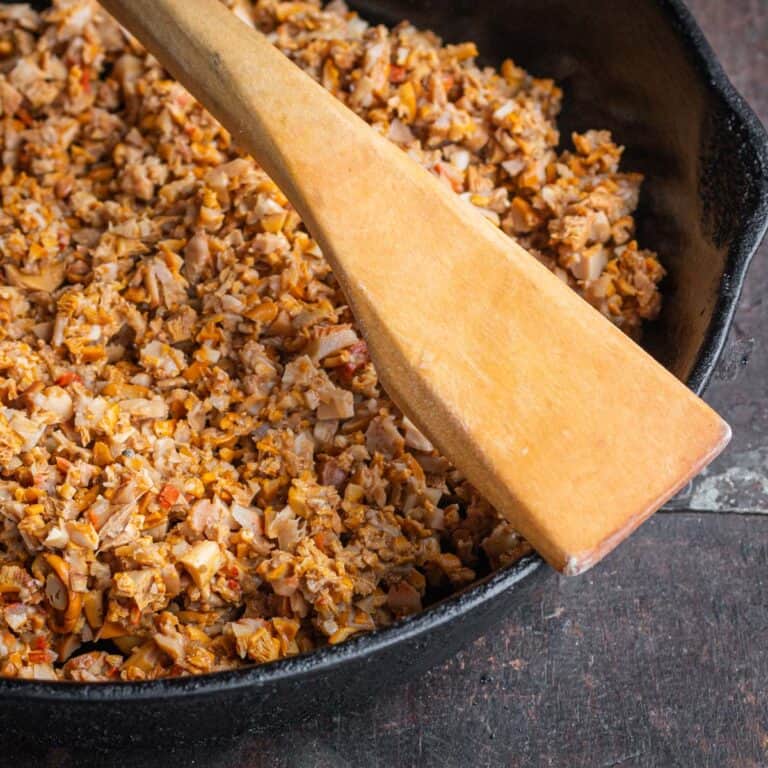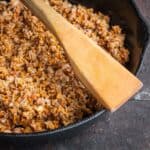 Print Recipe
Wild Mushroom Duxelles
The classic French recipe of finely chopped mushrooms cooked with sherry and thyme. Scale the recipe to your needs.
Equipment
Chef knife or food processor

1 10 inch skillet
Ingredients
1

lb

fresh wild mushrooms cleaned

caps and stems roughly chopped.

1

tablespoon

shallot diced ¼ inch or chopped roughly

½

teaspoon

kosher salt

¼

Teaspoon

fresh ground black pepper

2

tablespoon

oil

plus a little extra for roasting afterword

¼

cup

dry sherry

dry white wine can be substituted

½

teaspoon

fresh chopped thyme
Instructions
Finely chop the mushrooms by hand, or pulse the mushrooms in a food processor until they're finely chopped, but be careful not to over-process them. Traditionally you would chop them by hand, and it will give the best texture.

Heat a large skillet over medium heat with the unsalted butter. Add the shallots and cook until translucent. Add the mushrooms and cook, stirring occasionally.

Add a good pinch of salt, pepper and the chopped fresh thyme. Cook the mushroom mixture for a few minutes until the chopped mushrooms have released their liquid.

When the mushroom liquid has evaporated (about 10 minutes) Deglaze the pan with the sherry or wine, then cook until the pan is dry. Taste the mixture and correct the seasoning for salt and fresh thyme until it tastes good to you.

Cool and refrigerate or freeze for later. If the duxelles taste mild or watery, proceed to next step. This will not be necessary with some mushrooms.
Drying/roasting the duxelles to finish (optional)
Spread the mixture onto a cookie sheet, spray or brush lightly with oil, then cut a cross-hatch pattern in them with a spatula.

Bake for 15 minutes at 400F, or until you like the flavor, turning the mushrooms with a spatula to encourage even caramelization after 10 minutes.
Notes
After cooking you can freeze the mixture in ice cube trays, sealing them in a resealable vacuum bag for easy portioning. 
Nutrition
Calories:
202
kcal
|
Carbohydrates:
9
g
|
Protein:
7
g
|
Fat:
15
g
|
Saturated Fat:
1
g
|
Polyunsaturated Fat:
4
g
|
Monounsaturated Fat:
9
g
|
Trans Fat:
0.1
g
|
Sodium:
595
mg
|
Potassium:
759
mg
|
Fiber:
2
g
|
Sugar:
5
g
|
Vitamin A:
0.2
IU
|
Vitamin C:
5
mg
|
Calcium:
12
mg
|
Iron:
1
mg