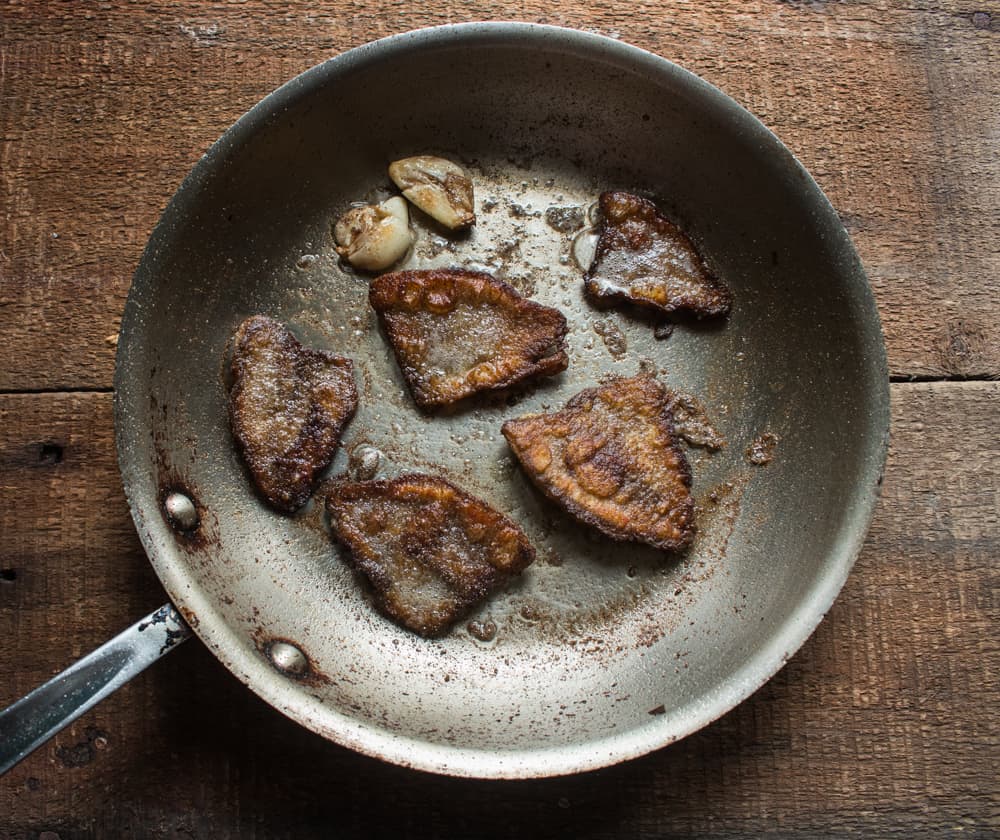 I love keeping a little bit of wild rice flour around for projects here and there. There's a lot of gluten-free flours out there, but none that I've come across that pack quite the flavor punch of wild rice flour, amaranth flour coming in a close second. I don't use wild rice flour specifically because it's gluten free in this recipe, but in some cases I do, and, you can never go wrong in this day in age with having a couple options on the menu that GF clientele can have.
You can't bake with wild rice flour straight-up at a 1:1 ratio of flour, but for other applications where you don't necessarily need glutinous properties, wild rice flour can be a great addition to your repertoire. If you're from the Midwest too, you can take pride that you know how to do something with wild rice that the Jone's down the street haven't even heard of.
One of the easiest things to do with wild rice flour is to crust something in it. I don't often crust things in flour, but sometimes you have to, for example: poultry that has been breasted-out, or arrived without skin will always need a dredging of some kind to remain tender. Braises with interesting lean meat (turtle, rabbit, squirrel) benefit from the flavor and insulation wild rice flour brings. Hands-down, my favorite thing to dredge in wild rice flour though, is pan fish, wee, succulent little pan fish. In the pictures here, I'm illustrating using sunfish, but crappies or another small pan fish would be great too, it's just a basic method for you to adapt to whatevers on hand.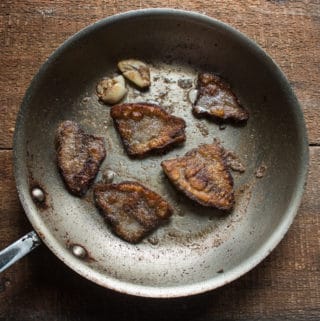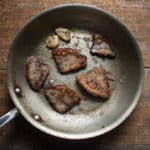 Print Recipe
Wild Rice Crusted Sunfish
These are great cold or room temperature too, as can happen after you catch a bunch of fish.
Ingredients
Cleaned sunfish or other panfish filets

wild rice flour

as needed for dredging

Kosher salt and fresh ground black pepper

Cooking oil

as needed for sauteeing

Crushed clove of garlic and/or a few sprigs of fresh thyme

optional
Instructions
Dry the sunfish. Season the sunfish with salt and pepper lightly, then allow to rest for 5 minutes. Toss the sunfish in a bowl or a plastic bag with wild rice flour to coat, then fry in oil until just done, adding the thyme and garlic if using, and being careful not to burn the wild rice flour.

Remove the sunfish to a paper towel to drain for a minute, then serve and eat.
Notes
Other white fleshed fresh water fish can be used here, especially white fish, cisco, and other pan fish, like crappie