Brilliant green with a pure spring flavor, this simple wild garlic soup is great way to get your fix after a long winter. I use ramp leaves here, but any wild allium greens can be used. It's easy to make, and can be vegetarian, vegan or dairy free. It comes together from the woods to plate in about 25 minutes.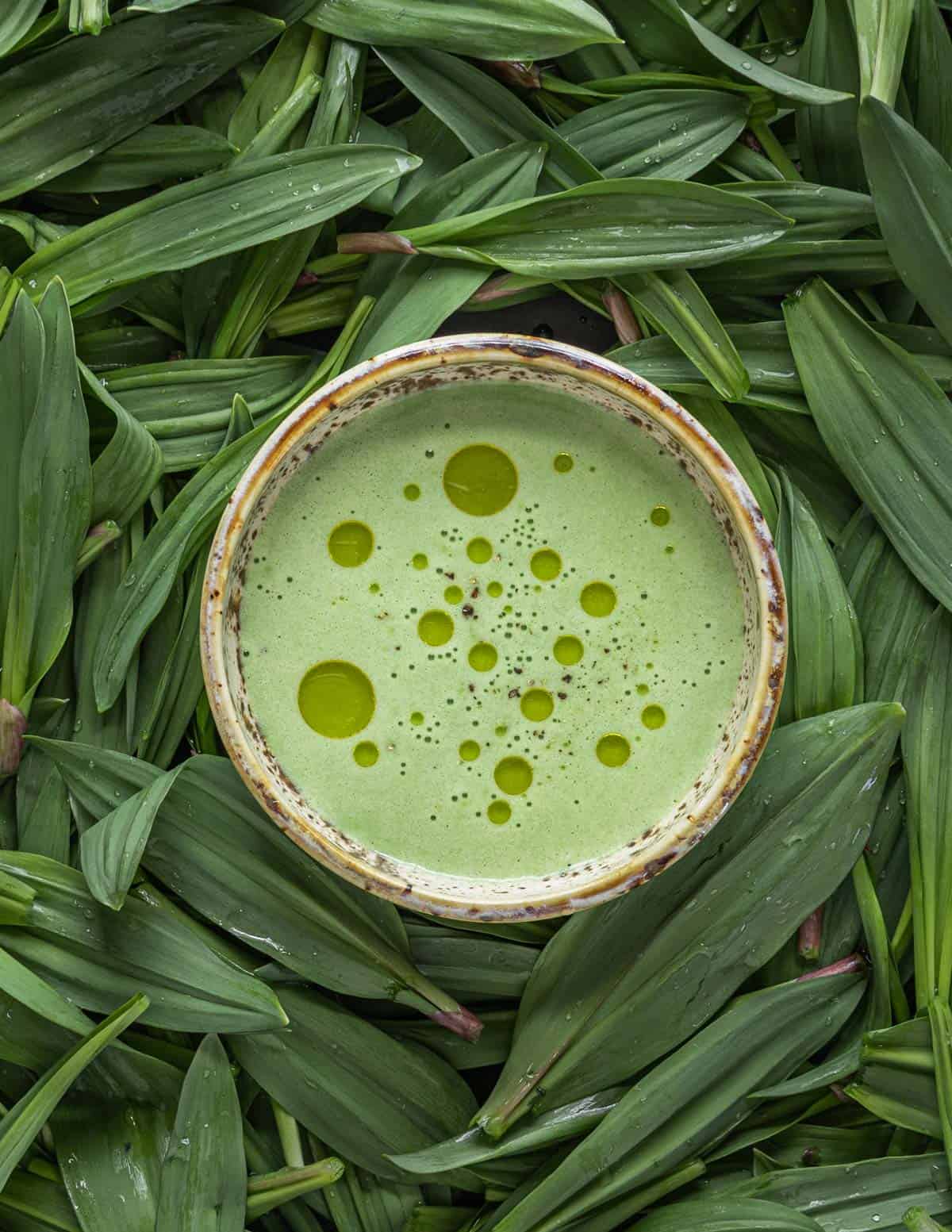 Wild Alliums
I use wild leeks (Allium tricoccum or A. burdickii) here, but there's many different species around the world you could use depending on where you live. If you use three cornered leek, thin wild onions or field garlic which are more fibrous, strain the soup.
Field Garlic or Crow Garlic (Allium vinneale)
Native to Europe, this is an invasive allium whose leaves are slender, hollow tubes like chives. Dairy farmers especially dislike the plant as it gives milk and dairy product an off-putting taste if the cows eat it. If you use them to make soup you should strain it.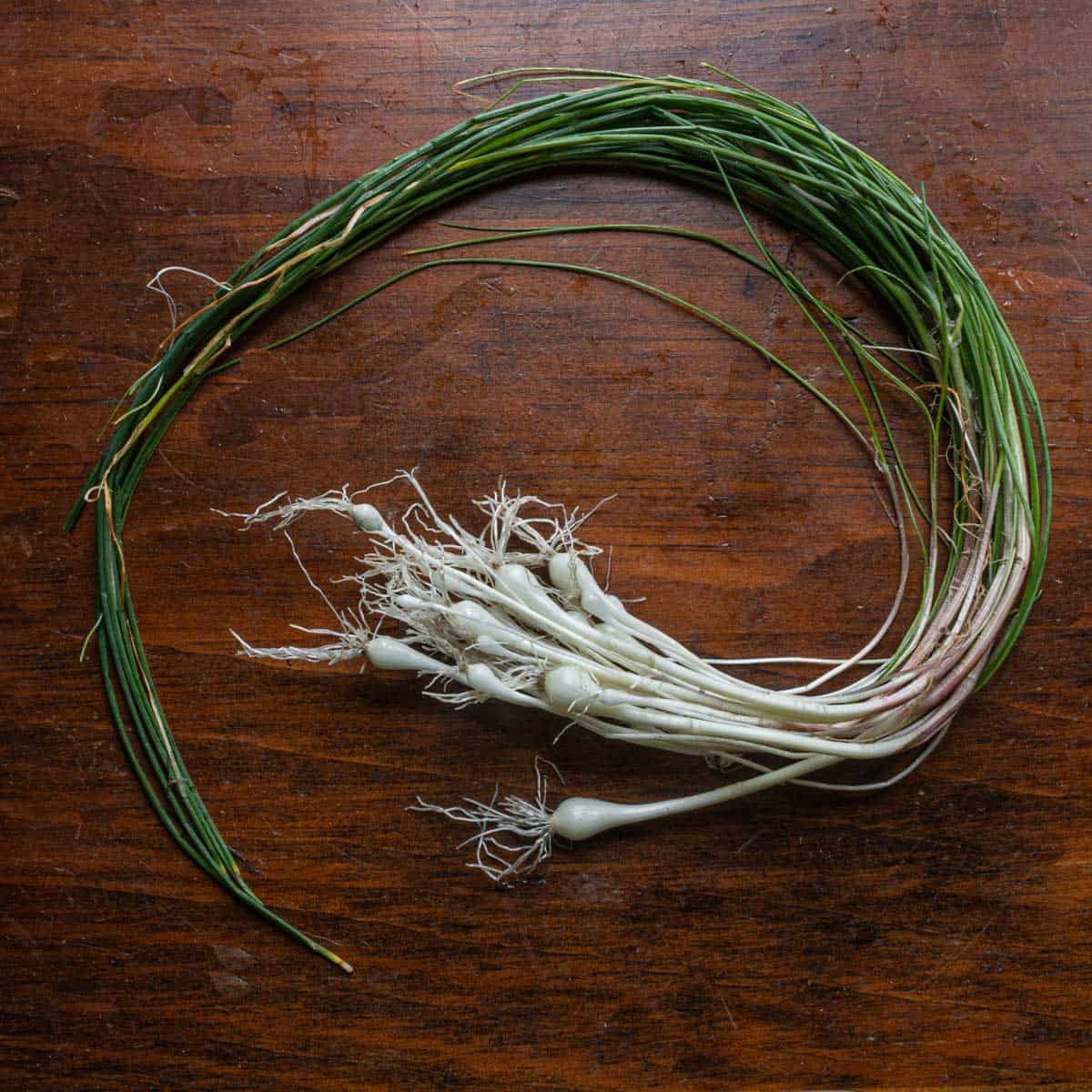 Three-Cornered Leek (Allium triquetrum)
A Native to the Mediterranean basin found on the West Coast and considered a noxious weed in some places, A. triquetrum doesn't have as strong a flavor as ramps, but it's a decent substitute.
Wild Onions (Allium canadense and others)
Much smaller than ramps, these native wild onions resemble wild chives and are comparable to cooking with three-cornered leeks and allium vinneale. I often find them growing along the Chippewa River in Wisconsin. Soup made with them should be strained.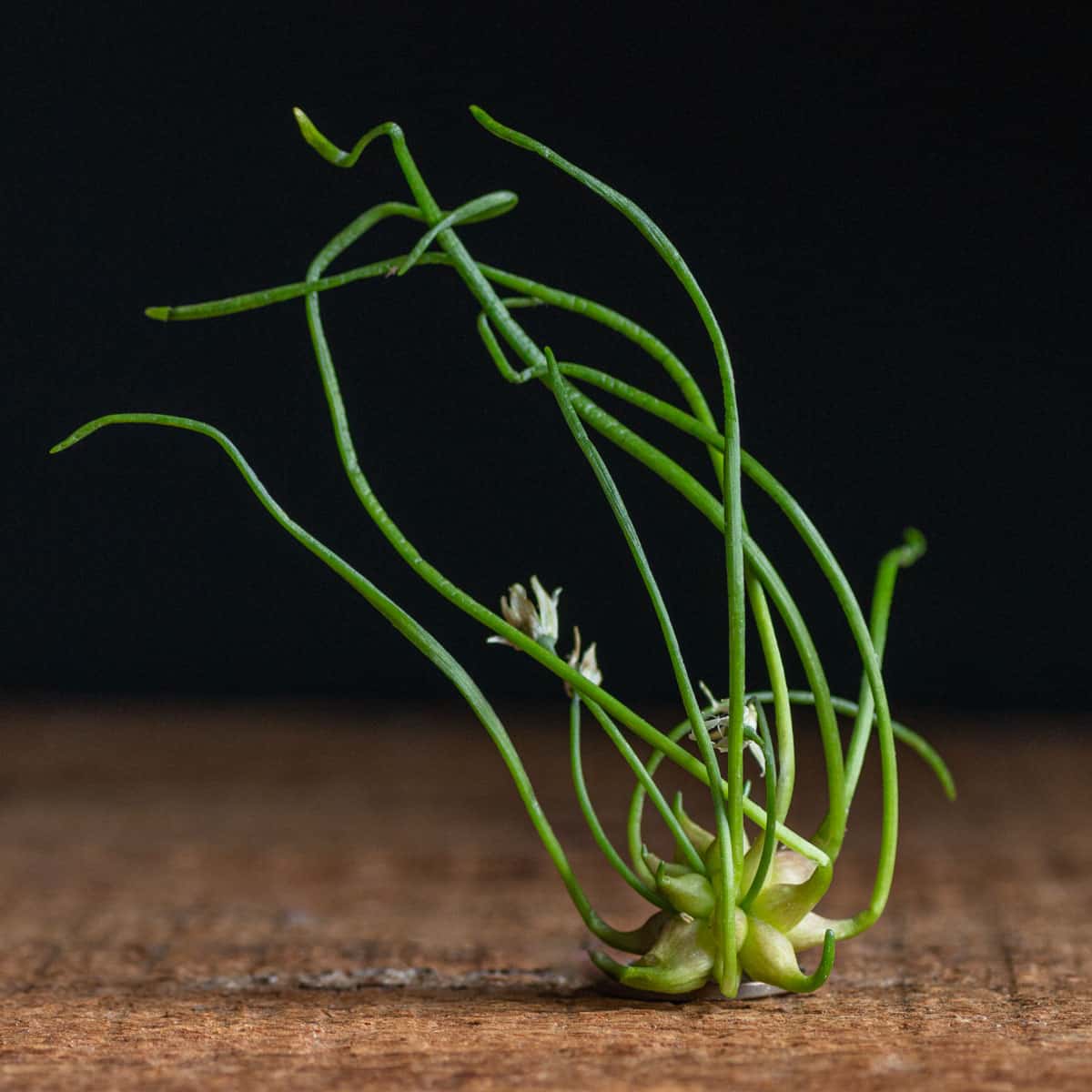 Victory Onion (Allium victorialis)
Also known as the alpine leek. Reputedly brought to Russia by the Vikings, the victory onion should be the largest of all wild garlic plants. It's traditionally used to make fermented wild onion leaves (cheremsha).
Siberian Onion (Allium ochotense)
A close cousin of A. victorialis with similarly broad leaves found in Siberia and East Asia. This is the traditional wild onion used to make Myeongi, or Korean pickled onions.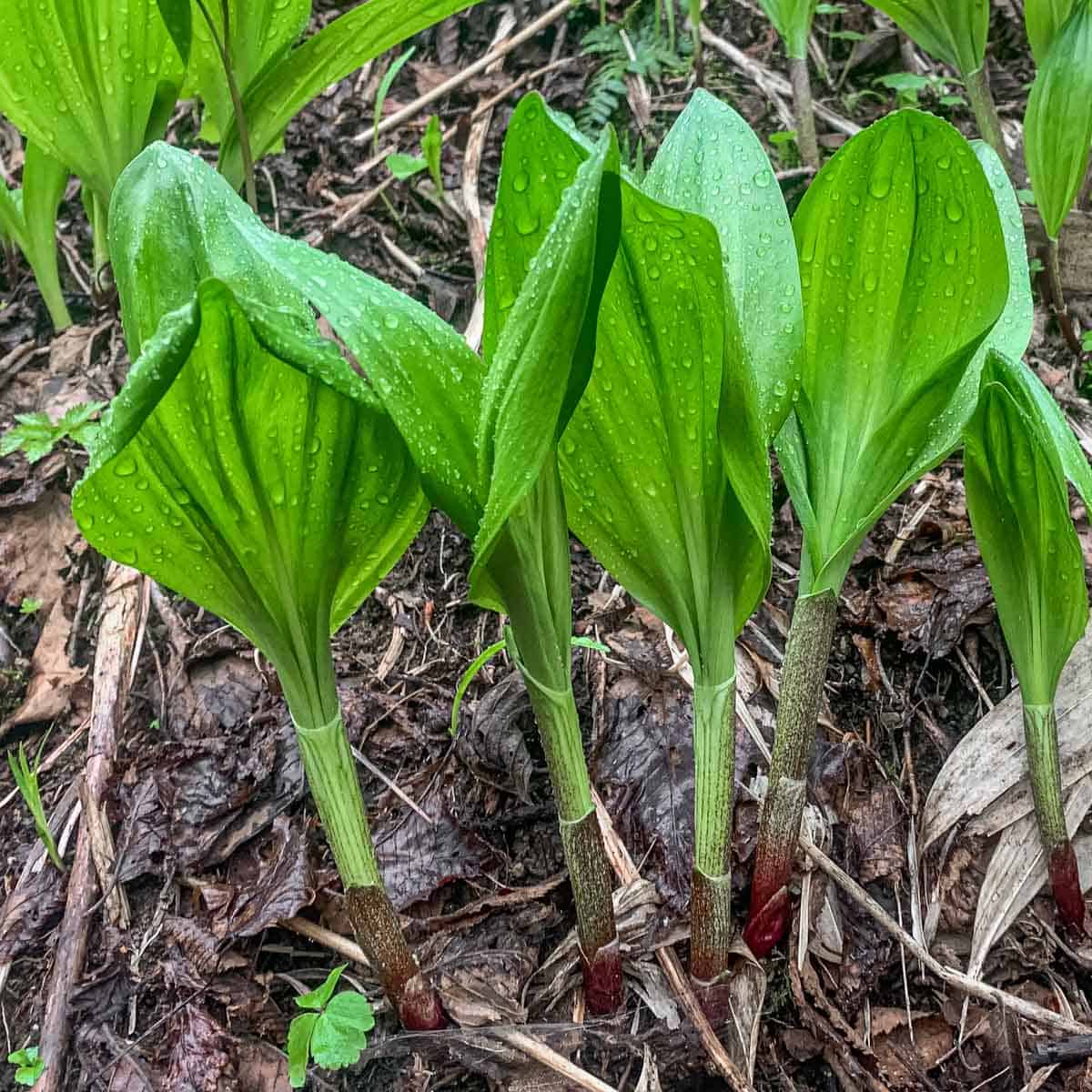 Ramps (Allium triccocum and Burdickii)
A common sight in maple sugar bush forest of the Midwest and the woods of Appalachia, ramps are North America's premier spring allium. The red-stemmed tricoccum has more elliptical leaves and is the most common. The narrow leafed ramp or small ramp (A. burdickii) has narrow leaves, lacks the red stem sheath, and a slightly milder flavor.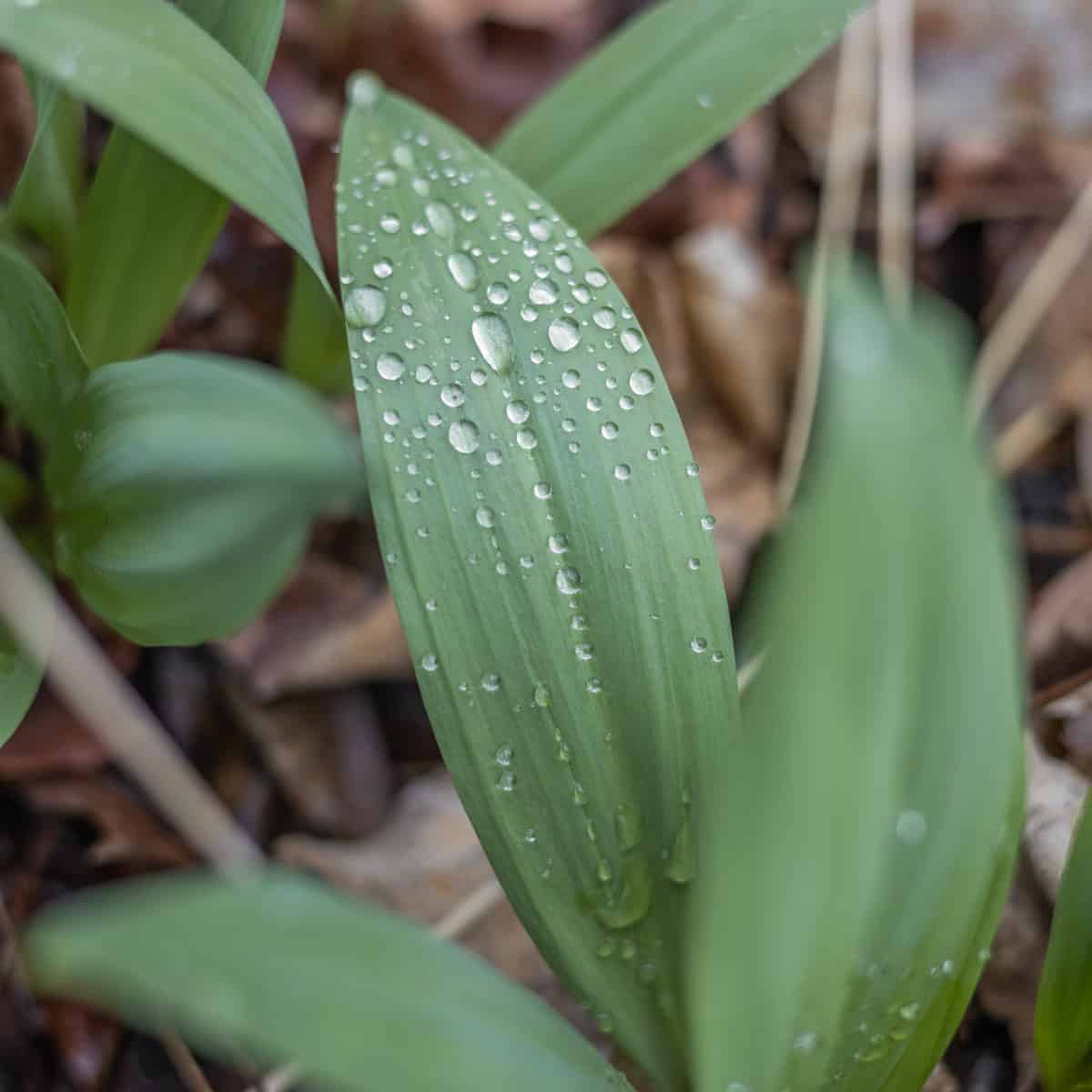 Bear Garlic (Allium ursinum)
The classic ramson of Europe. They differ from ramps as the flowers appear at the same time as the leaves. Other than that they're near identical in flavor with a pungent smell like all other wild leeks.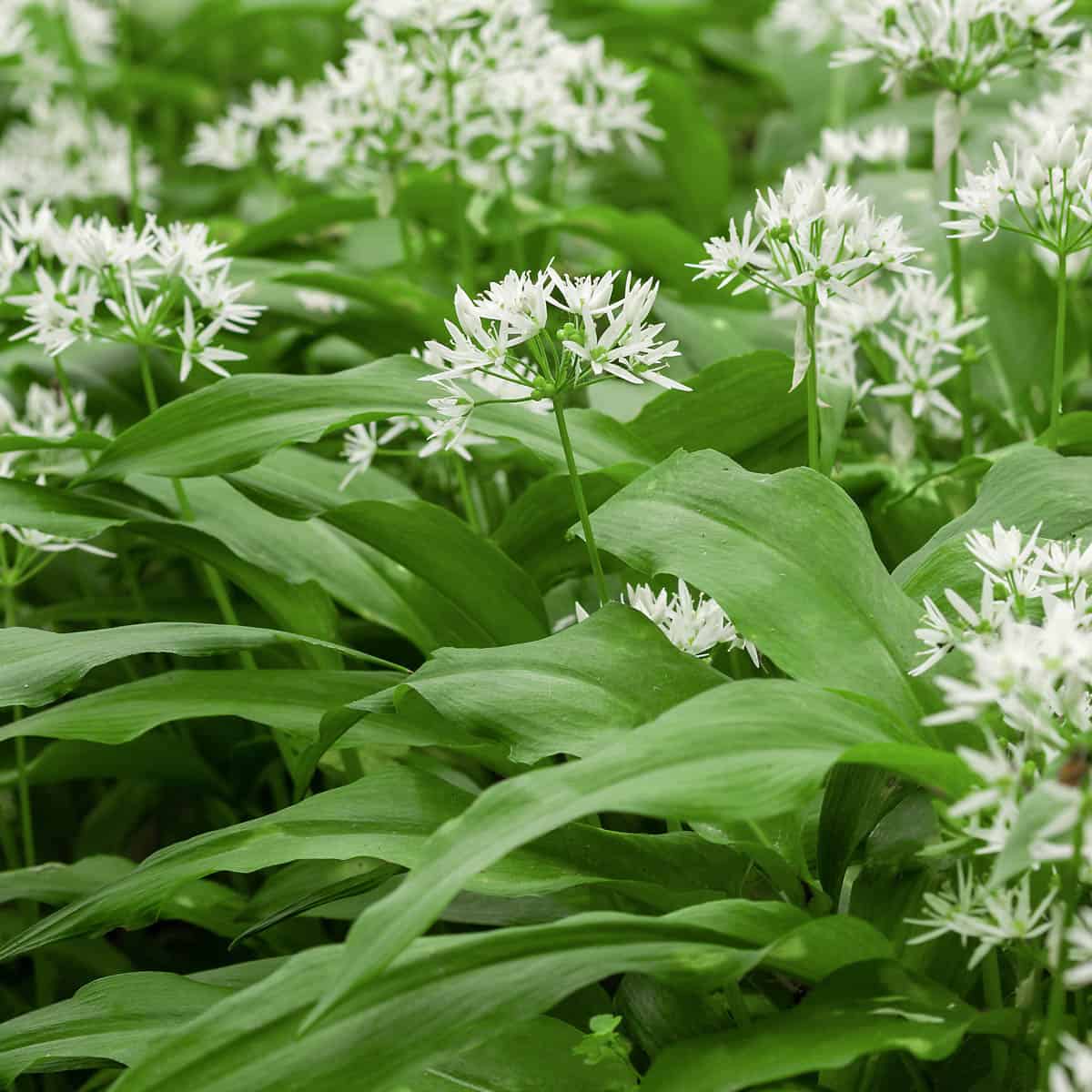 How to Make Wild Garlic Soup
Here's how to make it step by step. First you wash and clean your wild garlic leaves and chop some celery and shallot and sweat them in butter.
To thicken the soup, I add rice instead of flour or potatoes. While you could use any of the aforementioned, rice is a nice way to gently thicken soup without having it get gloppy.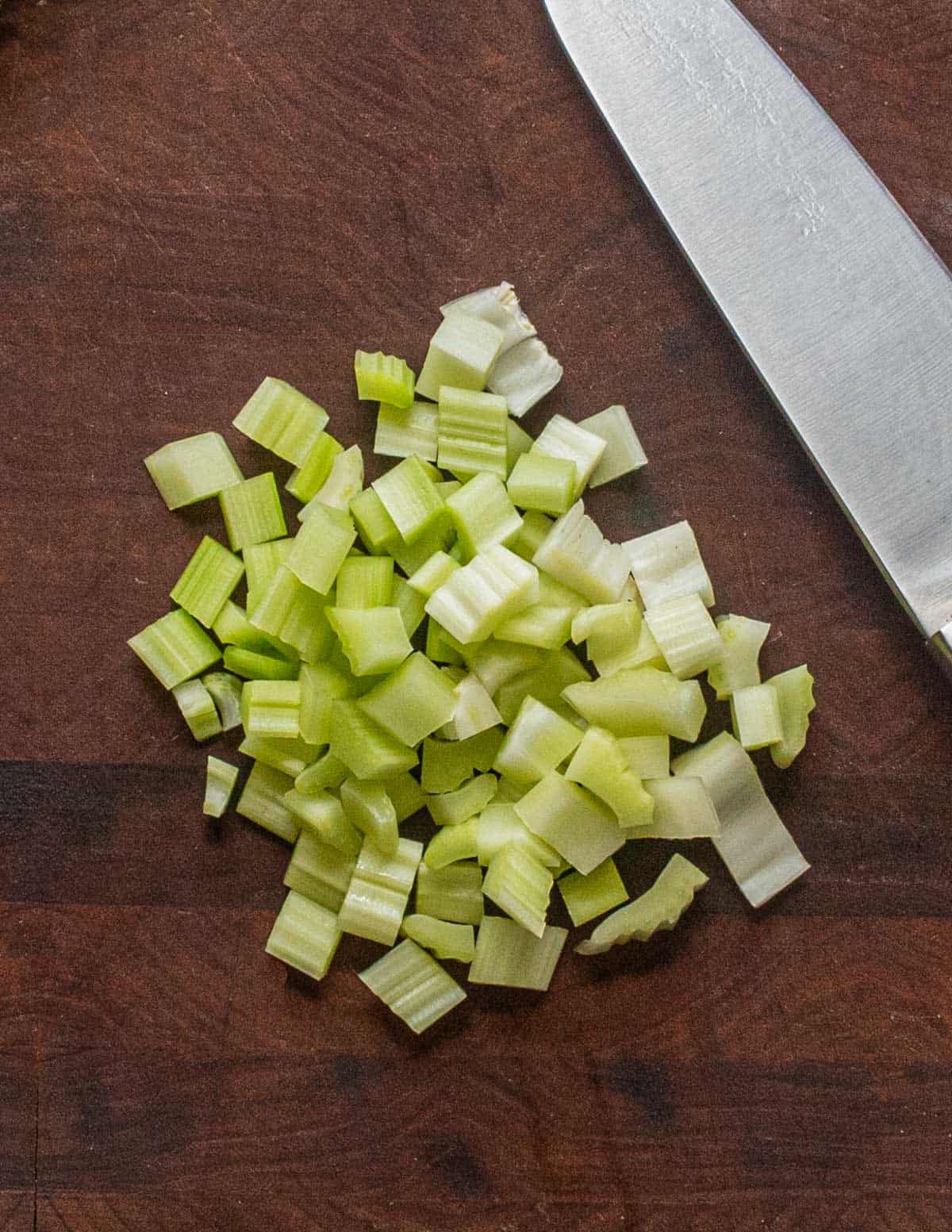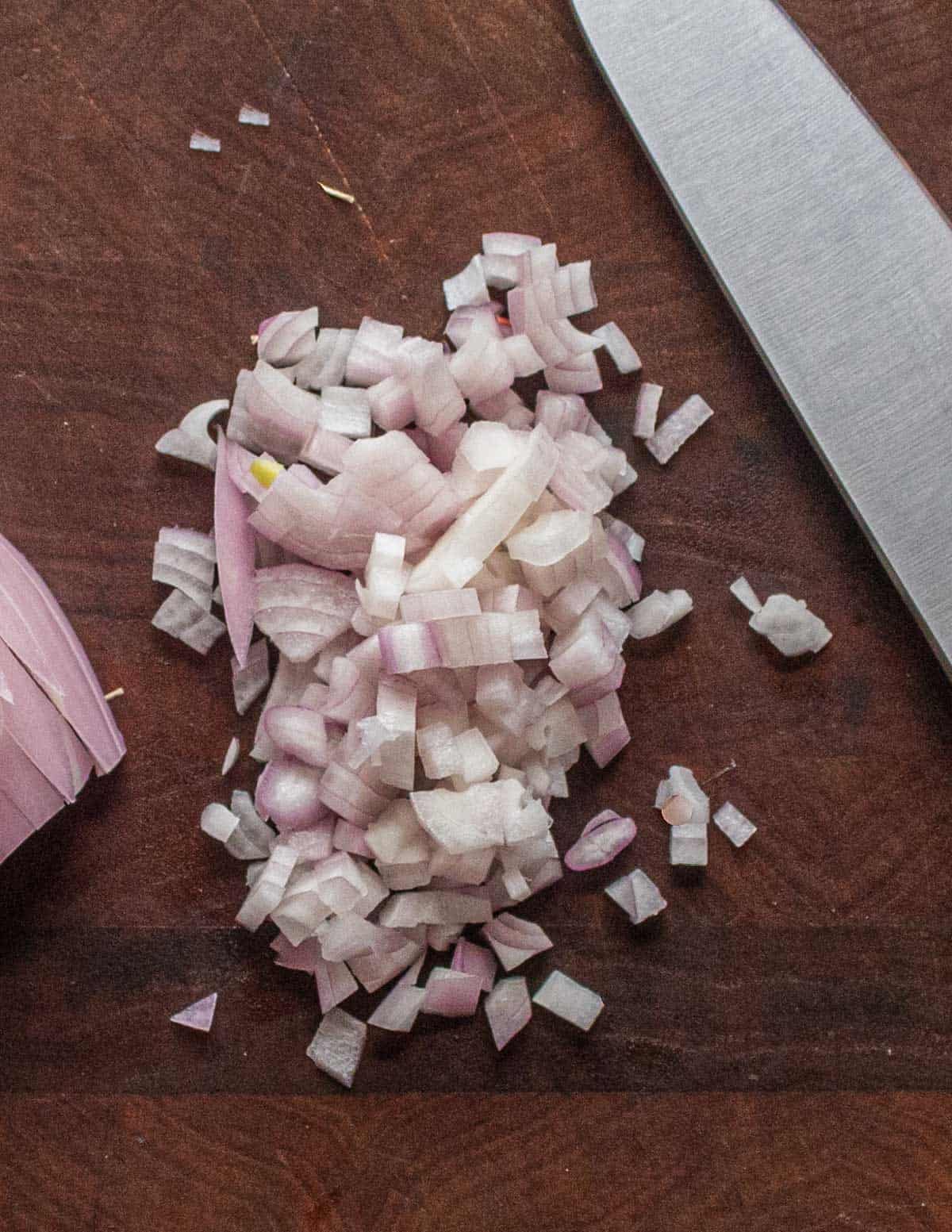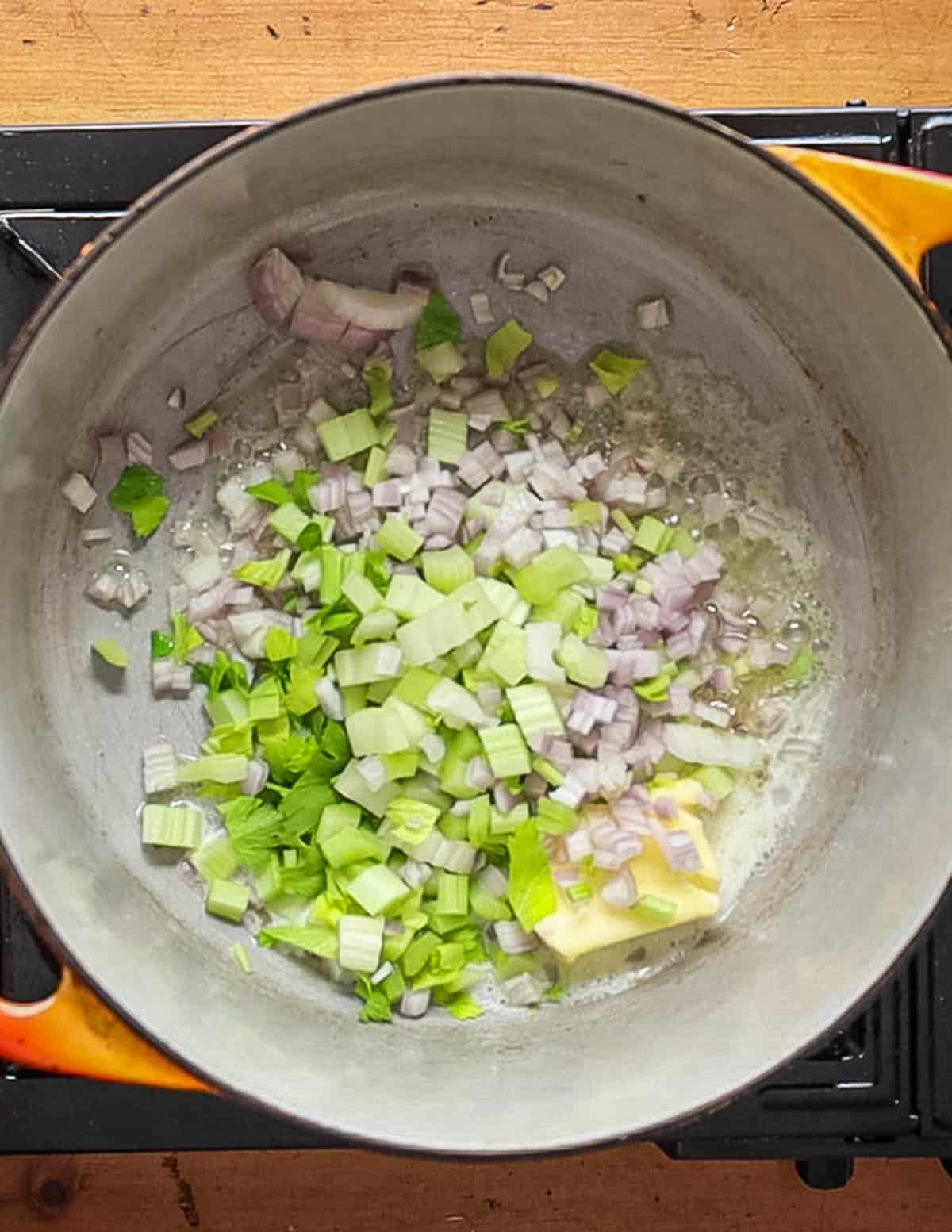 After a few minutes the pan is deglazed with white wine, and then stock is added. You want a nice, light-colored liquid like chicken stock or vegetable broth.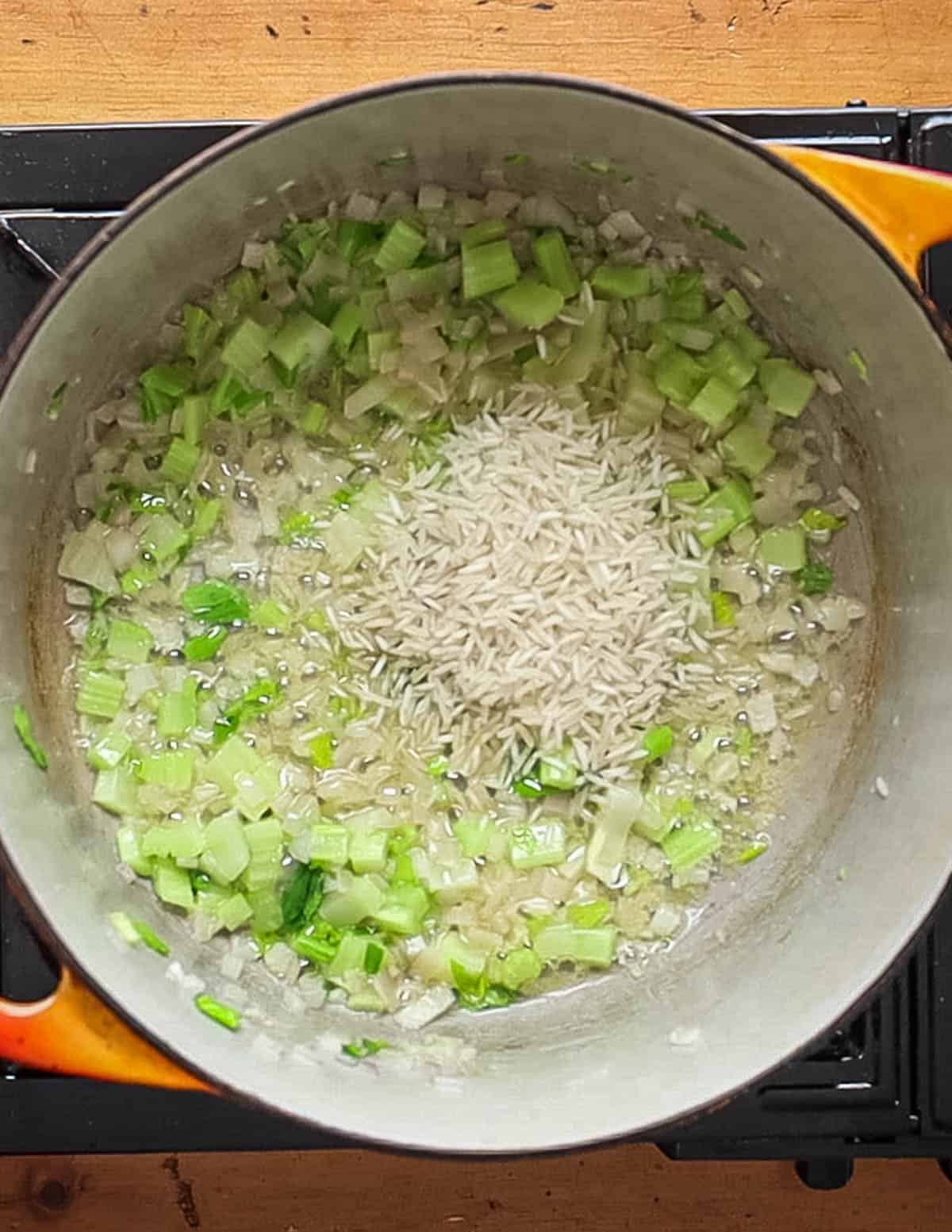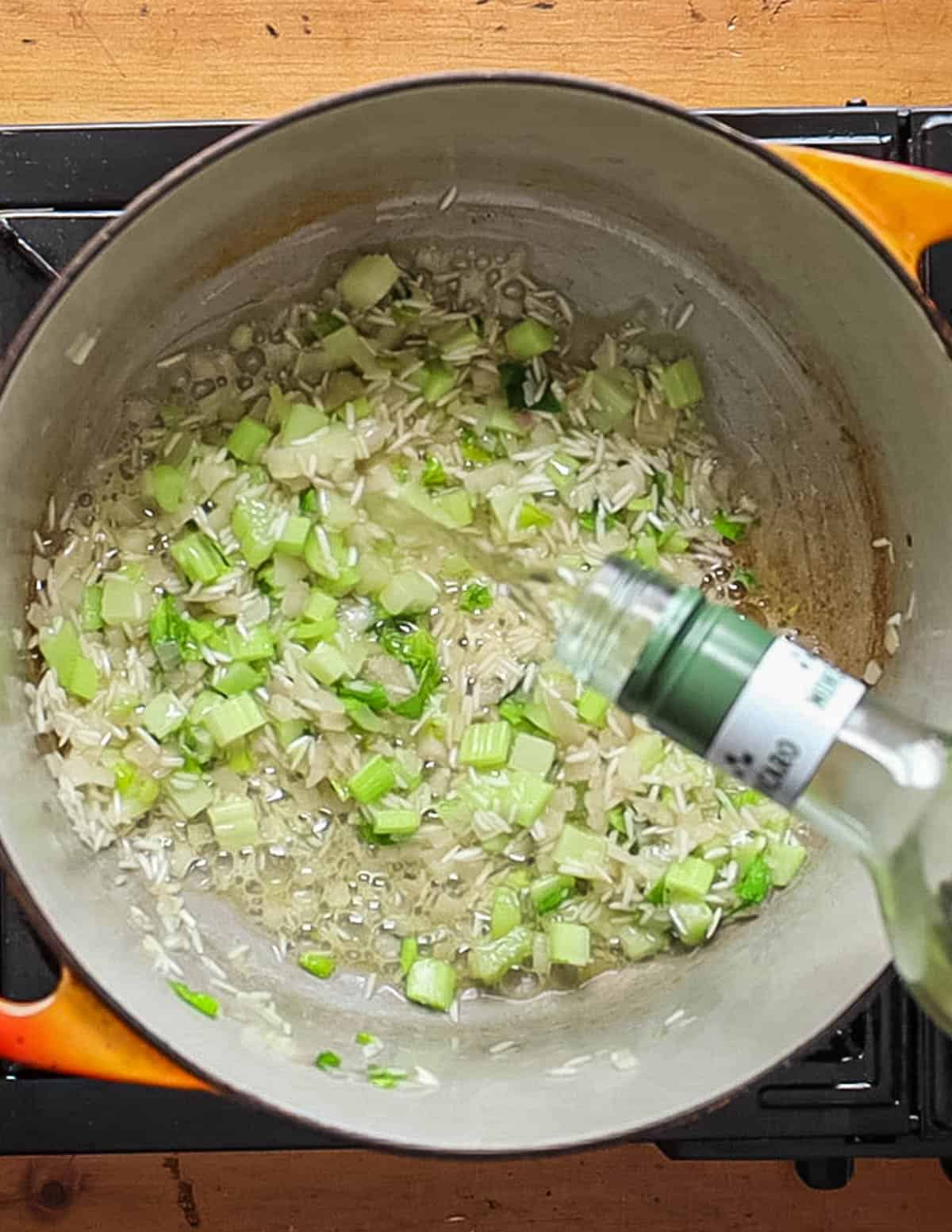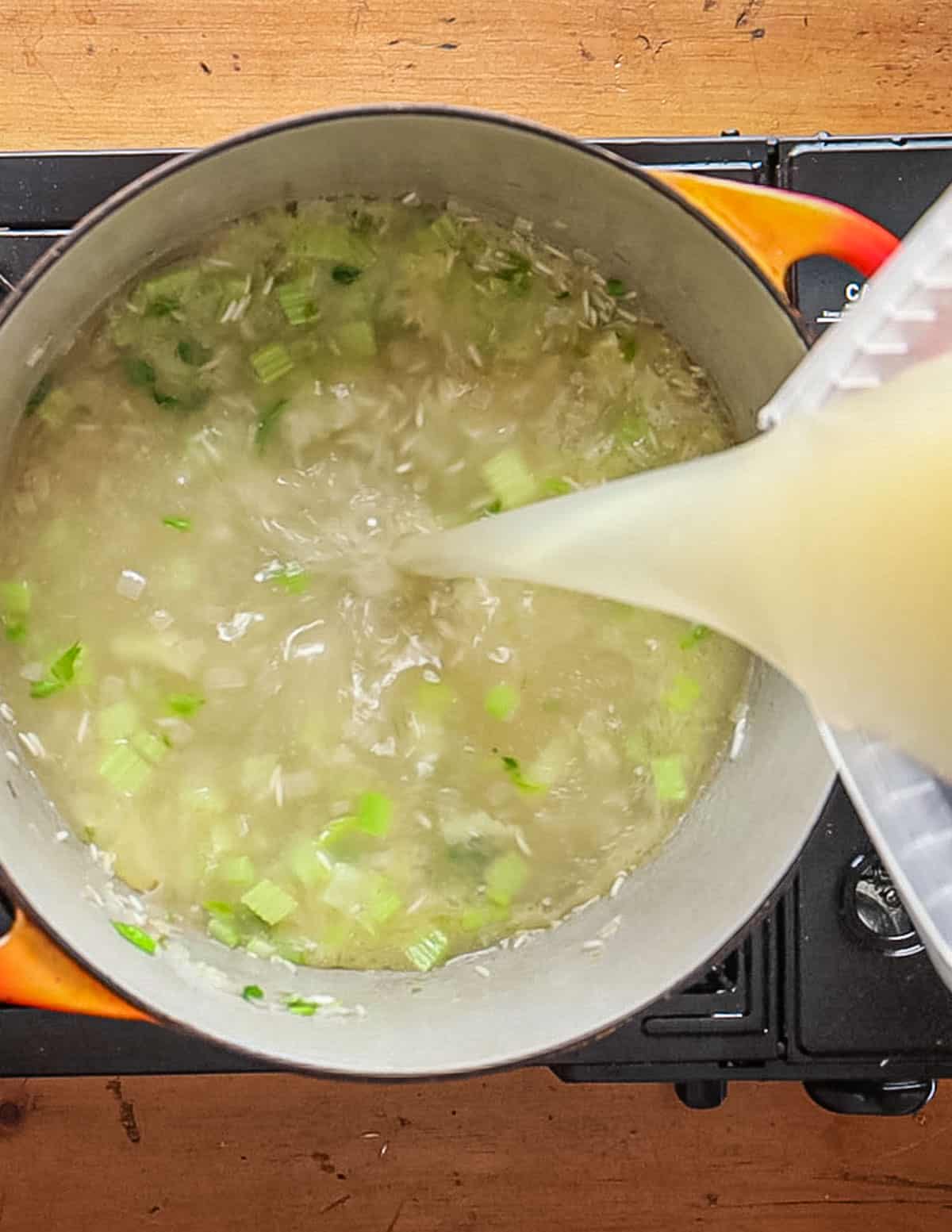 After the mixture simmers and the rice is cooked you add the wild garlic greens and cook until wilted. Afterward, the soup is pureed in a blender or a stick blender.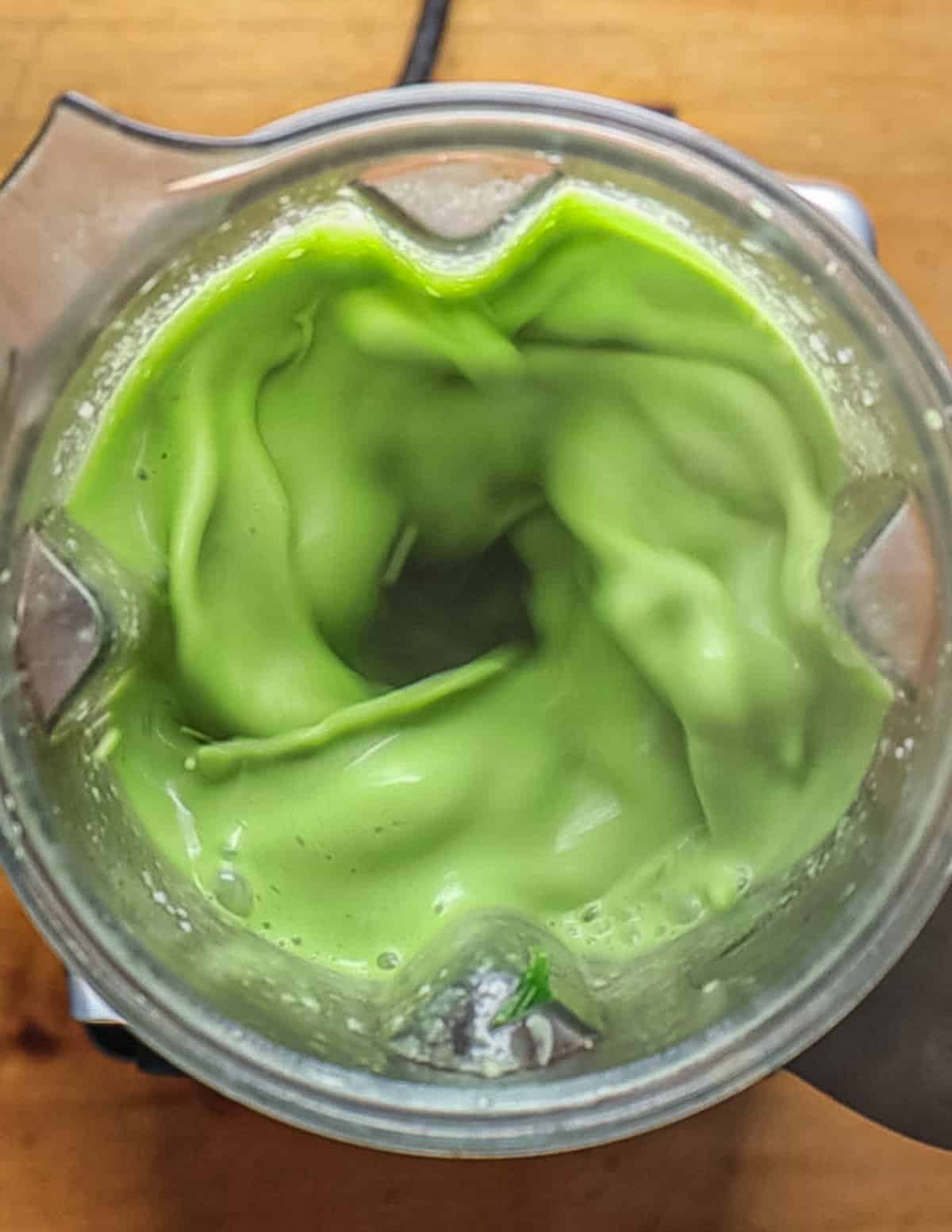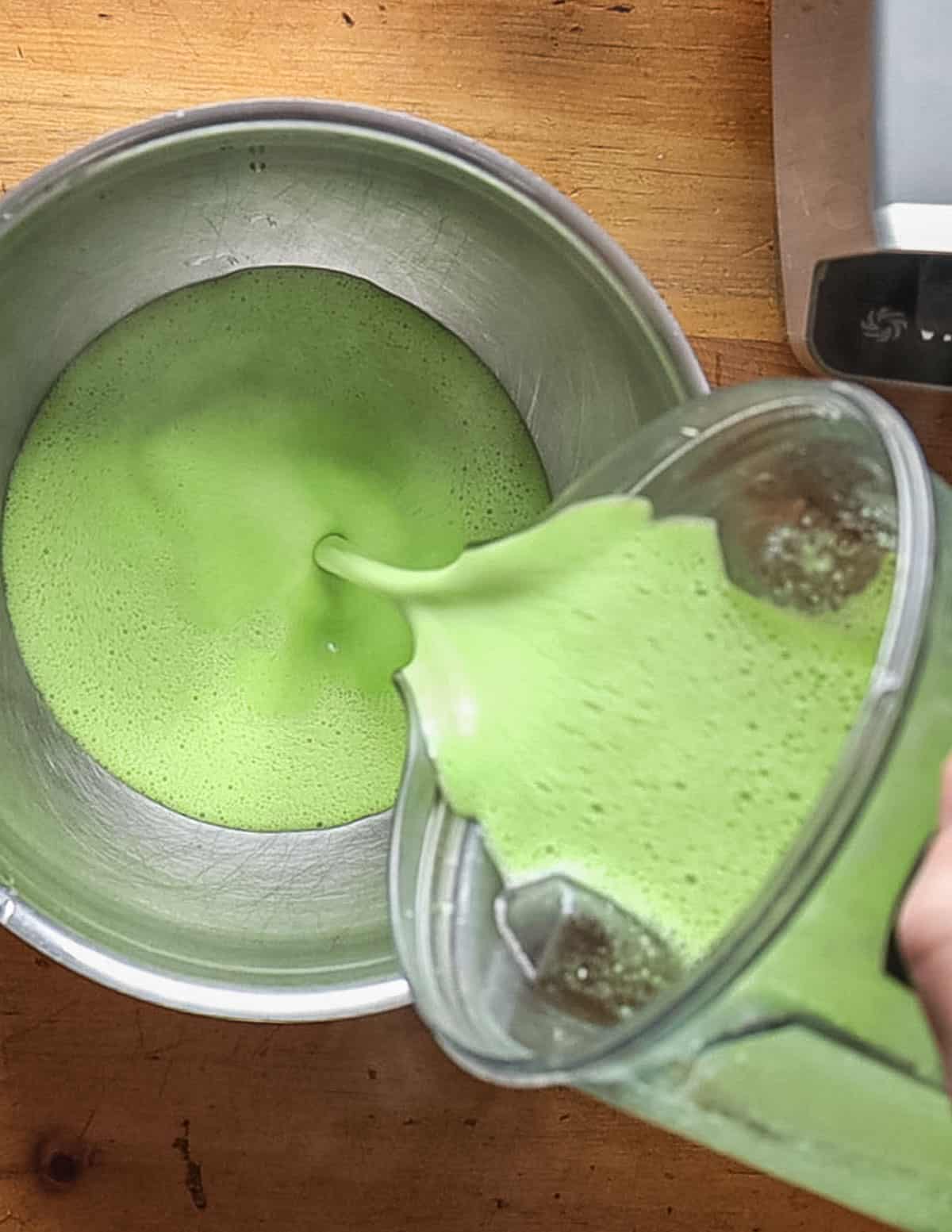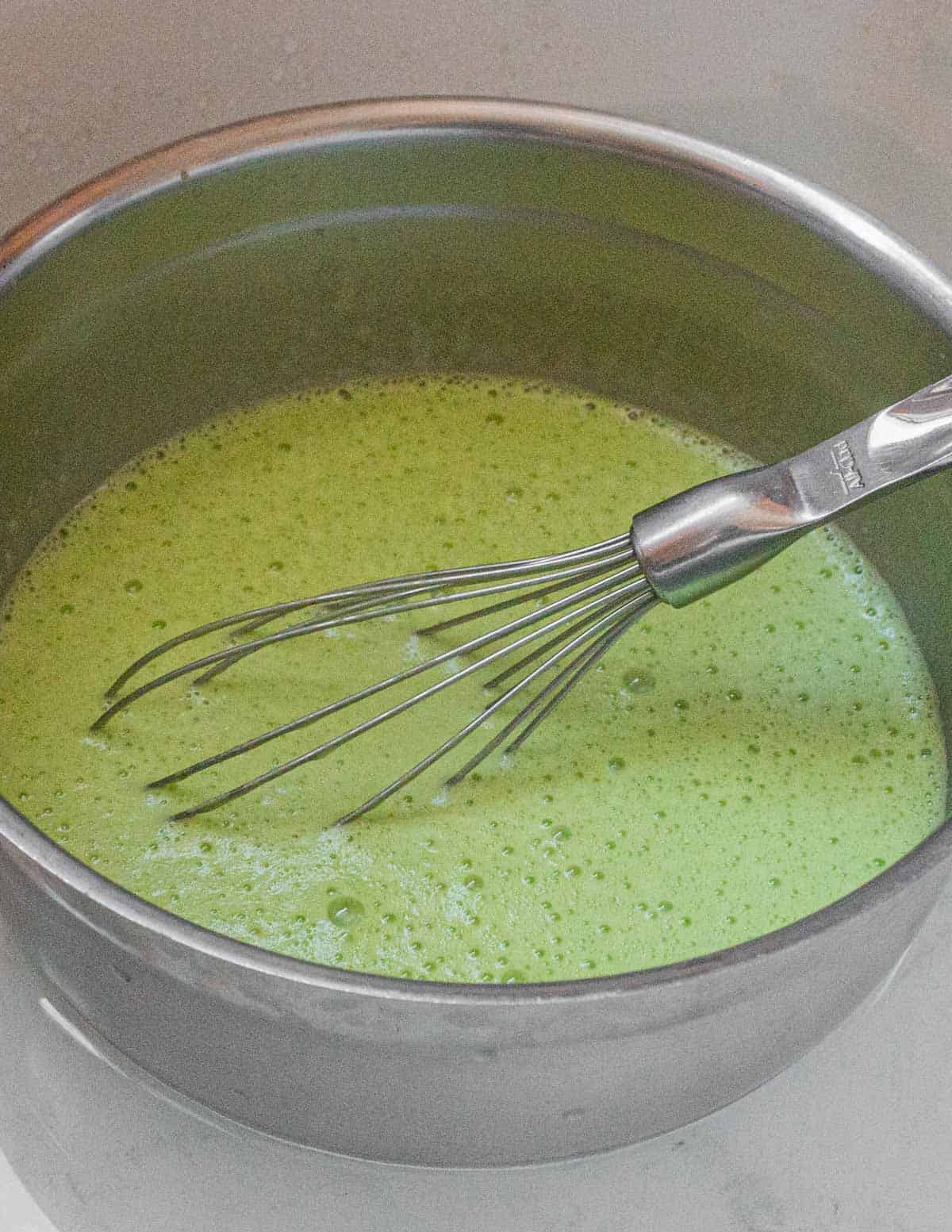 After pureeing, the soup is whisked in a sink of cold water to cool and preserve the color. From there it can be gently reheated.
Chef's Tips
If you use allium vinneale or other wild onion greens that are tough, strain the soup.
Adding a drizzle of extra virgin olive oil while pureeing makes the soup extra smooth.
Add finely chopped, cooked spring greens like nettles for texture.
The soup can be frozen.
The strong garlicky flavor has an affinity for parmesan cheese.
Pairs perfectly with a loaf of freshly baked bread.
What to Serve with Wild Garlic Soup
This is a flexible soup you can serve in many ways, the simplest being sipped from a mug. To make it a filling meal, you can add wild rice, cooked gnocchi, sauteed mushrooms or fiddleheads, or a few wilted wild garlic leaves.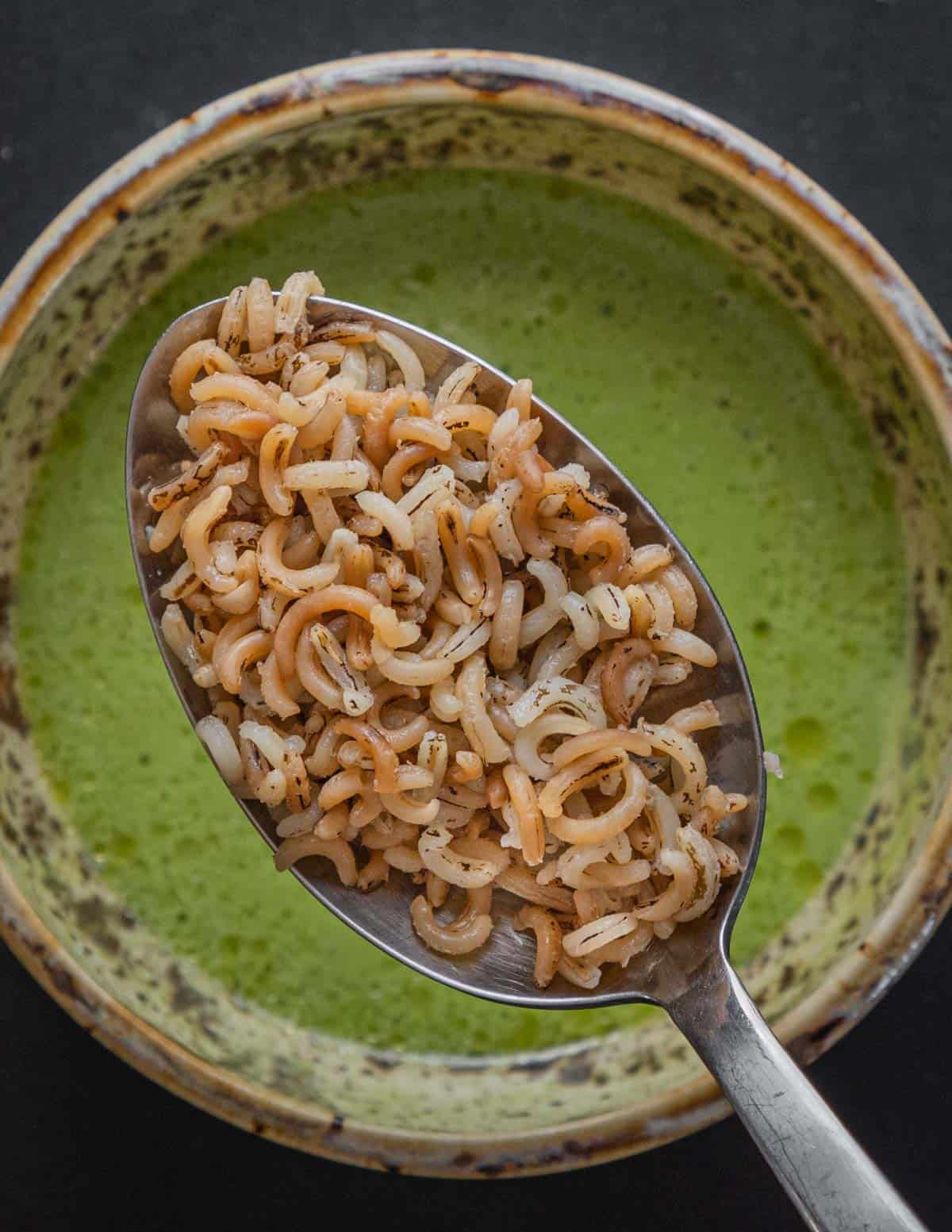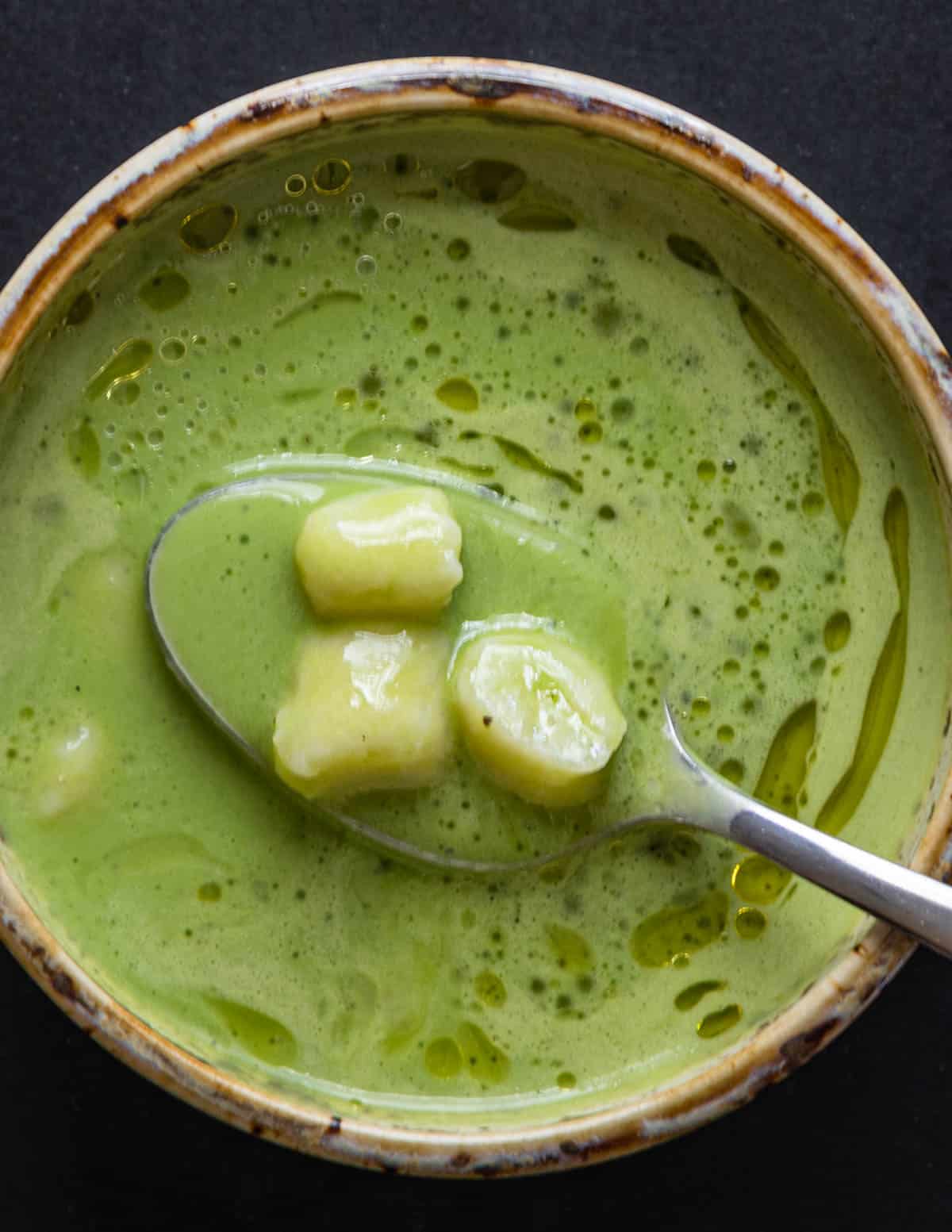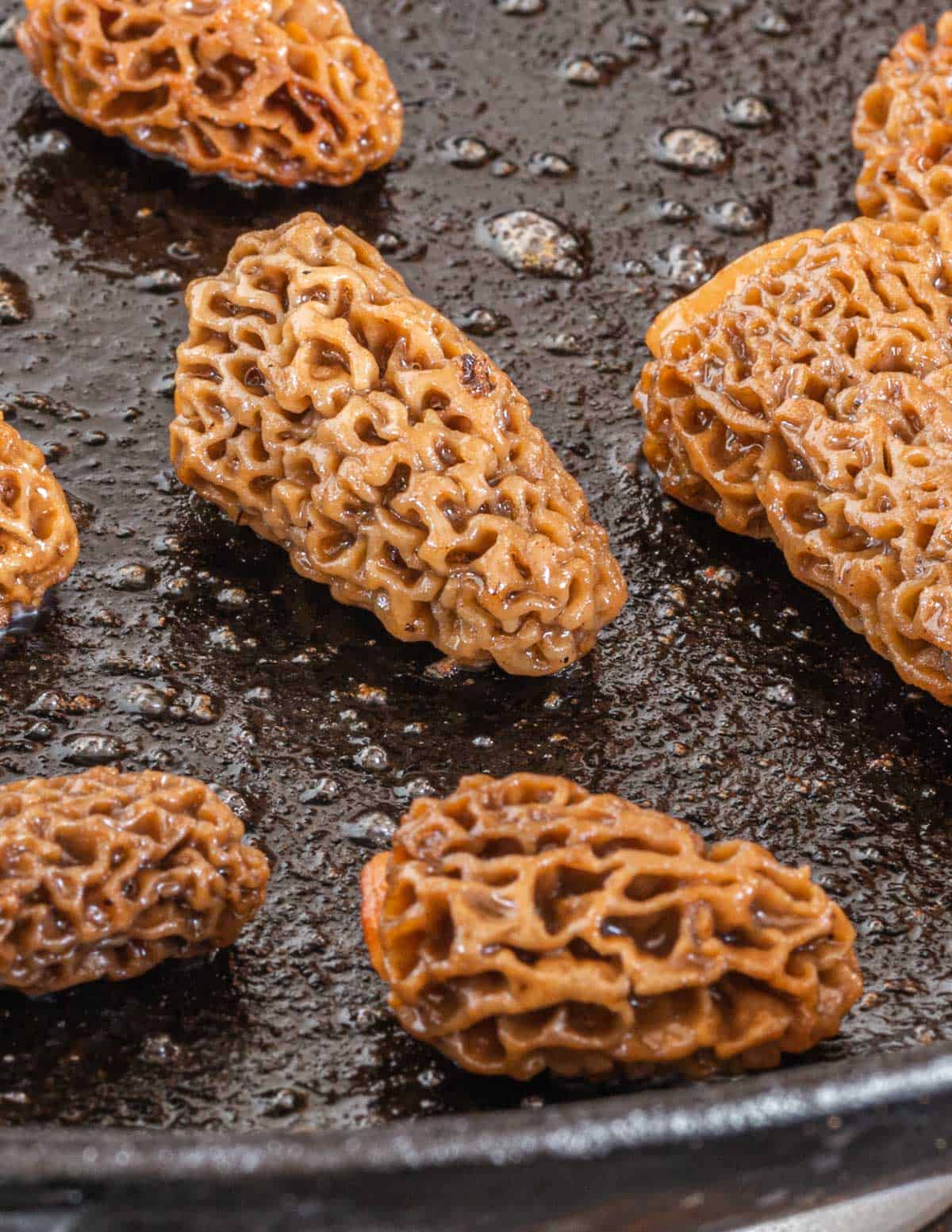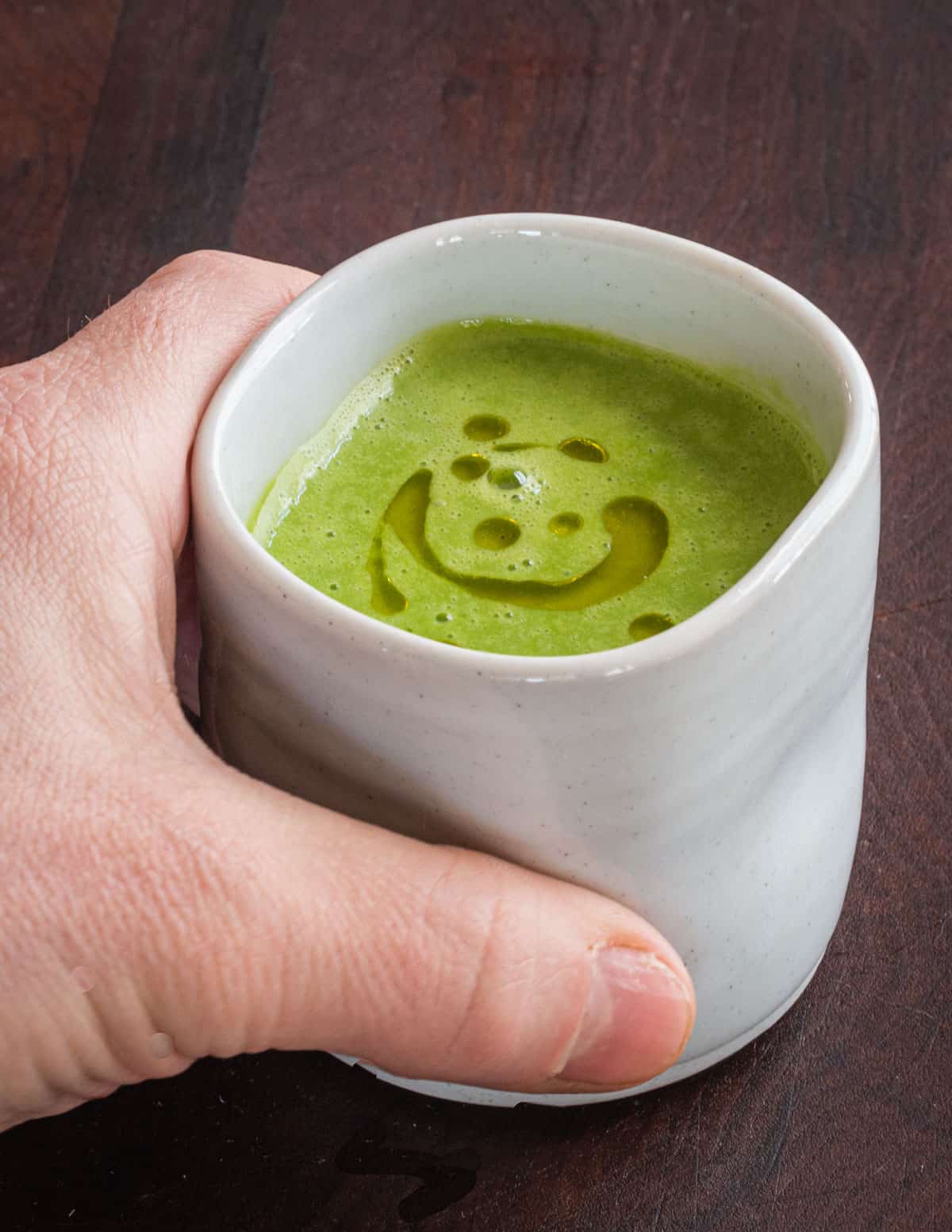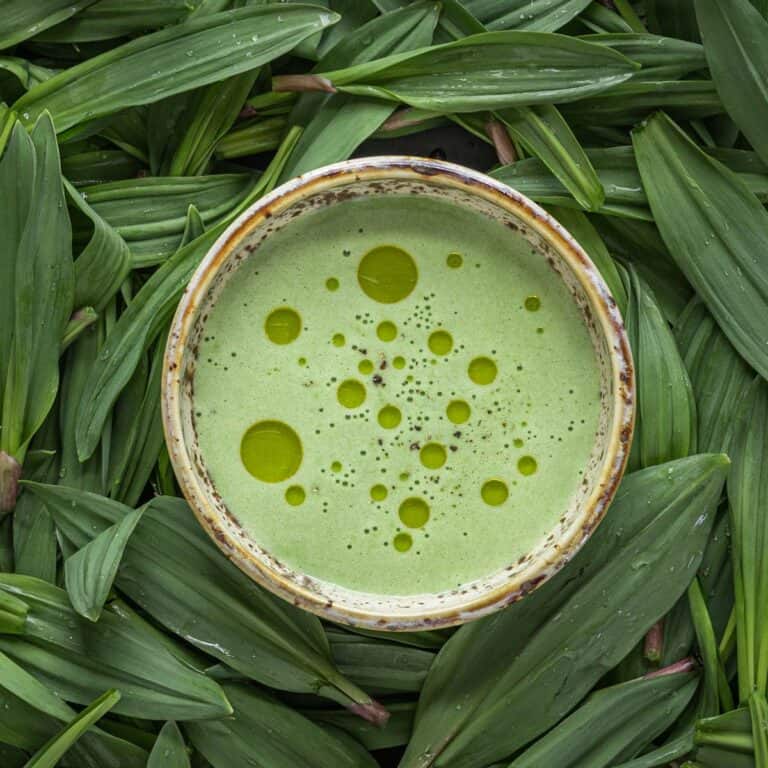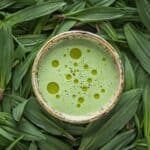 Print Recipe
Wild Garlic Soup
An easy, creamy wild garlic soup recipe that tastes like spring. Feel free to use your favorite wild allium greens. It can be served in mugs or bowls with additional ingredients. Serves 4
Equipment
1 2 quart saucepot

1 Blender

I use a vitamix
Ingredients
2

oz

celery

1 large stick

2

oz

shallot

(1 large) you can also use ramp bulbs or garlic cloves.

3

tablespoons

unsalted butter

3

tablespoons

long grain rice

Kosher salt and ground white pepper

3

cups

chicken broth

or vegetable stock

¼

cup

heavy cream

¼

cup

dry white wine

3

oz

fresh wild garlic leaves

such as ramps or bear garlic (roughly 2.5 cups chopped leaves, loosely packed)

1

tablespoon

extra virgin olive oil

optional
Instructions
Rice
Rinse the rice in water until the water runs clear to remove excess starch, then reserve.
Wild garlic leaves
Wash and clean the leaves, then dry and reserve.
Build the soup
Dice the shallot and celery ¼ inch. In a 2 quart saucepot or soup pot, sweat the shallot and celery in the butter on medium heat for 5 minutes or until just tender.

Add the rice and cook for a few minutes more, stirring occasionally. Add the wine and cook down until the pan is dry.

Add the chicken stock, bring the mixture to a simmer, cover, and cook on the lowest heat until the rice is tender, about 15 minutes.

Add the ramp, ramson leaves or other alliums to the pan and stir to wilt.
Puree the soup
Carefully transfer the mixture to a blender. Add the cream. Put on the lid, and, being careful and making sure there is a way for air to escape the blender, puree the soup on low speed, moving up to high.

Drizzle in the oil while pureeing the soup at the end. Pour the soup into a metal bowl. Season to taste for salt and pepper and adjust until it tastes good to you.
Chill the soup
Transfer the bowl to a sink ¼ full of cold water and whisk to chill the soup if not serving immediately. It will keep for 5 days in the fridge.
Serving
To serve the soup, reheat it gently until just hot throughout, pour into mugs or bowls and serve. The soup can be sipped from cups, or combined with other ingredients to make a more filling meal.
Notes
Serving suggestions 
It's great sipped from a mug. For a more filling soup you can add small gnocchi or tiny soup pasta, wild rice, sauteed mushrooms, fiddleheads, or extra cooked wild garlic greens.
Taming Garlic Breath 
As written, the recipe will  give you a pure wild garlic taste with a gentle allium heat. If you're sensitive to onions, blanch the greens for 30 seconds in water for a sweeter taste.
Variations 
I love seeing what people have been doing with this. You can mix and match your favorite plants and allium greens. One reader recommends equal parts nettles, ramps, and watercress. 
Nutrition
Serving:
8
oz
|
Calories:
245
kcal
|
Carbohydrates:
16
g
|
Protein:
3
g
|
Fat:
18
g
|
Saturated Fat:
9
g
|
Polyunsaturated Fat:
1
g
|
Monounsaturated Fat:
6
g
|
Trans Fat:
0.3
g
|
Cholesterol:
43
mg
|
Sodium:
673
mg
|
Potassium:
156
mg
|
Fiber:
1
g
|
Sugar:
3
g
|
Vitamin A:
910
IU
|
Vitamin C:
4
mg
|
Calcium:
48
mg
|
Iron:
1
mg
Related Posts and Wild Garlic Recipes
Ramp Leaf Garum (Vegan Fish Sauce)
References