Wild rice is a source of cultural pride in Minnesota where I'm from. Unfortunately, there's a lot of misinformation about it online and in print. It's time I had a guide on here about one of the most important ingredient of my region, so, I'm going to try and answer all the questions I can about it.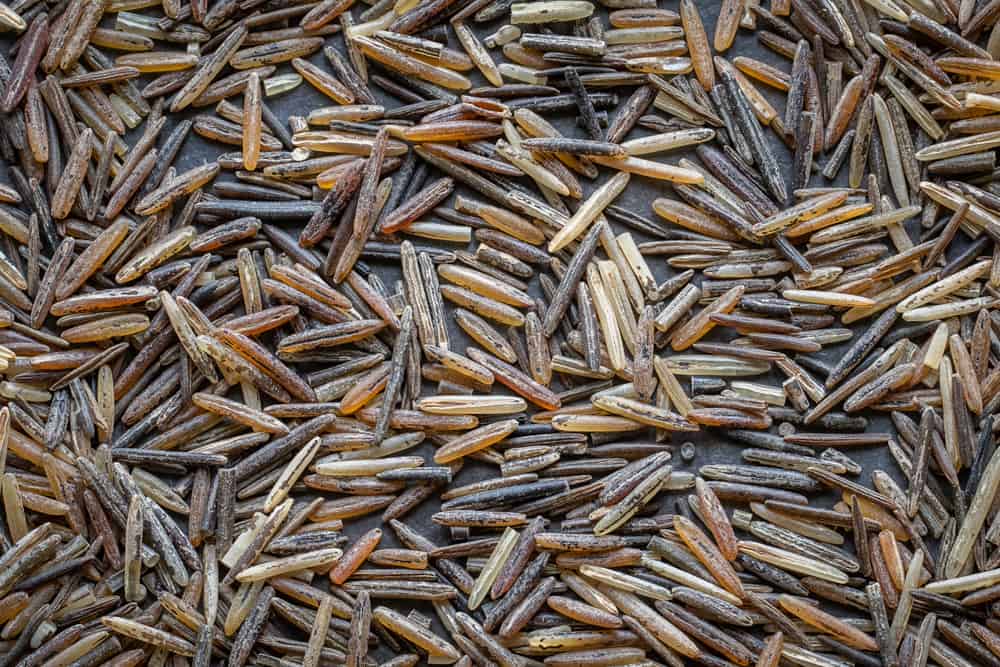 And there's lots of questions: Is it actually wild? Which wild rice is the best to buy? Is there a difference between expensive hand-harvested wild rice and cultivated? What about parched, cultivated wild rice? Gas parched? Lake rice? River rice? How much water do you add?
All the terms and info are confusing. My goal here is to help you understand the differences between various types of wild rice, and to dispel as many culinary myths about it in the process as possible.
Harvesting your own wild rice
This post has nothing to do with harvesting your own wild rice. I still haven't been ricing myself. If you're interested in learning about harvesting your own I recommend Sam Thayer's first book: The Foragers Harvest.
All I'm going to talk about here is purchasing, sourcing, cooking and navigating how you can get the best wild rice for your professional or home kitchen.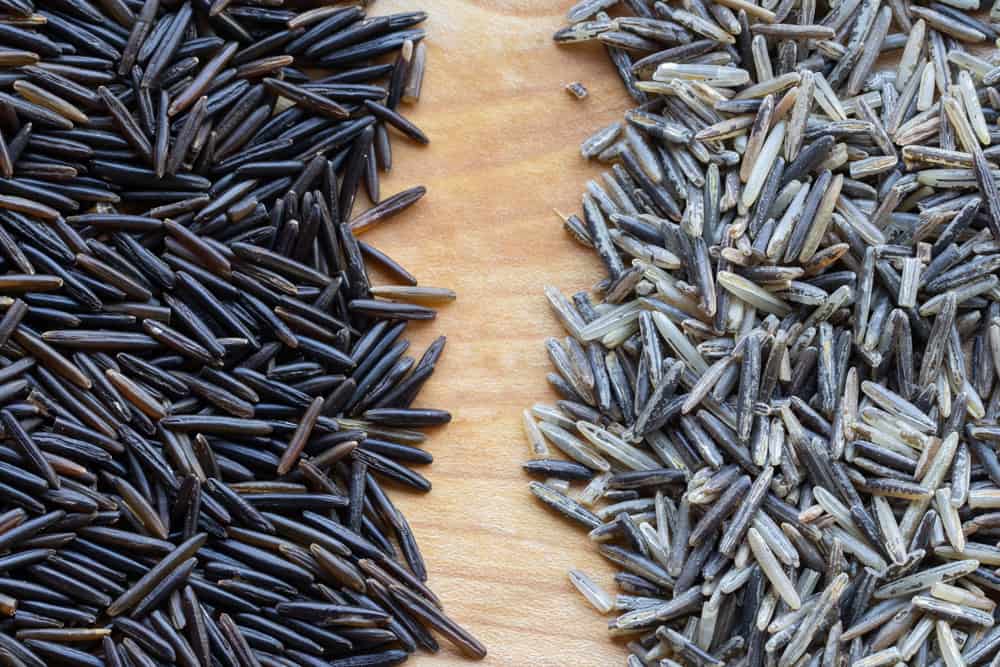 The two types of wild rice
This is the biggest thing to know, and by far the most confusing, so be patient and stay with me here. If you go to the store, more than likely, you'll see bags of black, shiny wild rice for sale. If you go online, and search for wild rice, things get more complicated.
There's hand harvested wood parched wild rice, black wild rice, air-boat harvested gas-parched lake rice, cultivated wood-parched wild rice, and regular cultivated wild rice. Oh, and there's also fancy, roll cut, soup grade, quick-cooking, rice in a can (no, just no) and on and on.
So, which wild rice to buy? Which one's real? Before we choose, it's important to understand the differences between the two types of rice.
Blackened wild rice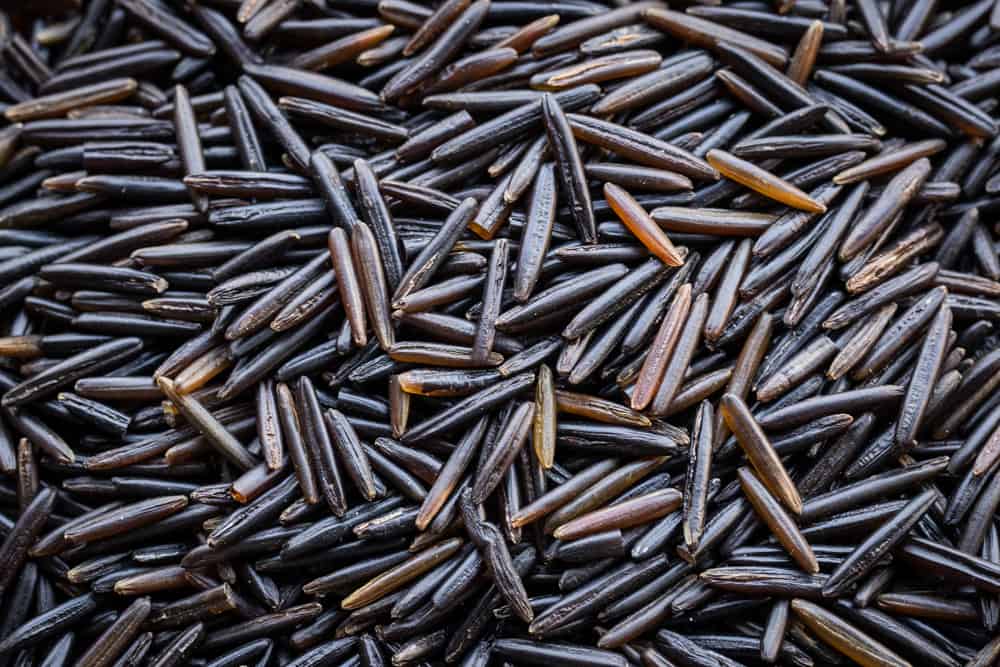 Why is wild rice black? The black wild rice (often called cultivated, commodity, or black paddy rice) you commonly see in stores is from the same plant (Zizania aquatica) that will produce the other more expensive wild rice, the difference comes in how the wild rice is processed.
After commodity wild rice is harvested, it is left wet for a few days, and that is the most crucial part of the process.
As the rice sits, a sort of transformation occurs where the rice hardens it's seed coat (I can only assume to make the seed viable for long periods of time) called the "blackening process".
The rice hardens it's seed coat, turning it black, and in the process there's some fermentation that alters the flavor a bit (more on that later).
Natural, Hand-Harvested Wild Rice, Manoomin or Lake Rice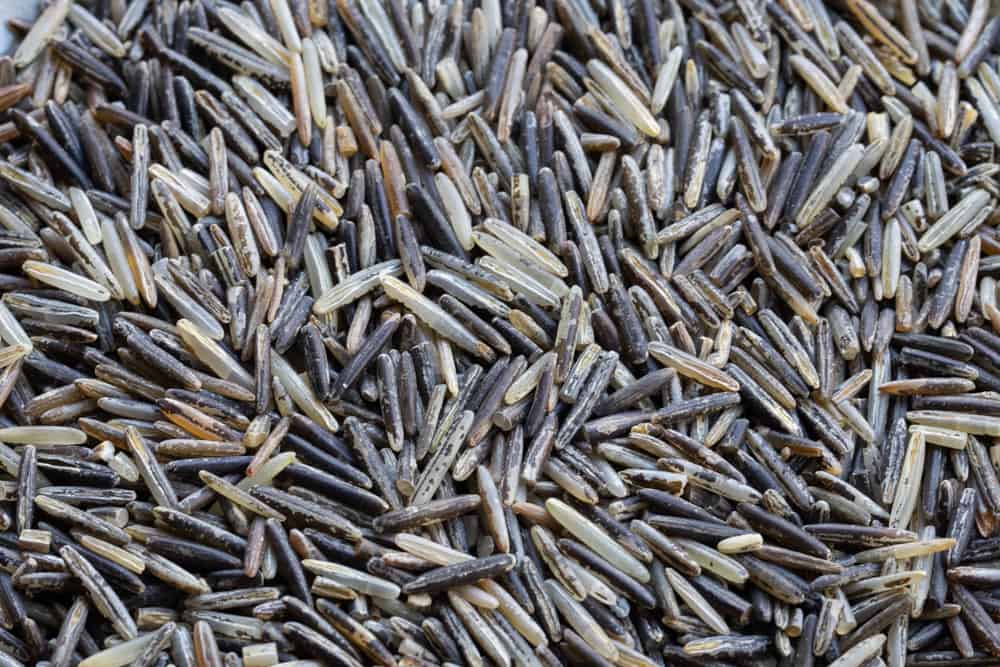 By contrast, the other wild rice (which could go by any of the above names) isn't left wet, it's dried, then parched by toasting over a fire. Traditionally the heat source was a wood fire (wood-parched) but gas parching has become common and has a similar effect on the rice, but a slightly less interesting flavor.
The heating and toasting halts any blackening, gives a toasty, sometimes smoky taste to the rice in the case of wood parching, especially if it's done using traditional methods..
Wild rice processed in this way will have an uneven color, with the grains being different shades of tan, golden and brown. It is visibly different from the shiny black stuff.
Most of the expensive wild rice you purchase will be that, and it's good. It is a completely different product compared to blackened wild rice, or paddy rice, as it's often called.
Another name for hand-harvested, parched wild rice is Manoomin, the Anishinabe name. Confusingly, cultivated black rice is parched too, but this should happen after the blacking process.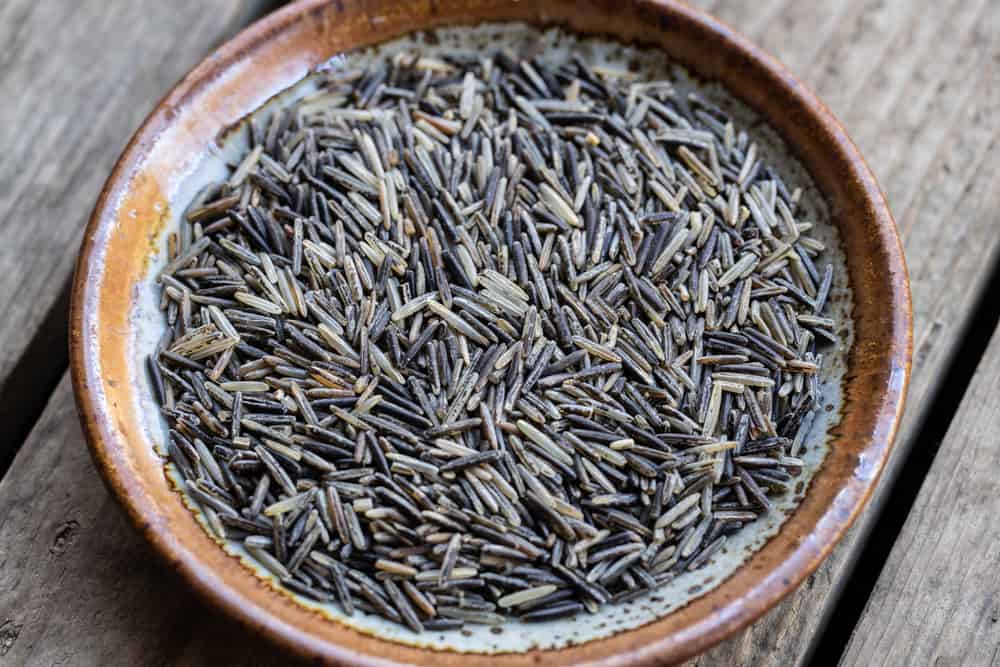 Purchasing Wild Rice
In other countries like Italy, special food products like wild rice are regulated for their quality and processes. In the United States, we don't have any systems like that, so it's really up to the buyer to do their homework when figuring out which wild rice to by.
All of this makes the simple question of where to buy wild rice a confusing one. I'm lucky, because there's lots of good wild rice for sale near me, but, depending on where you live, you might not be so lucky, so I'm including a few pieces of advice I think are really helpful here.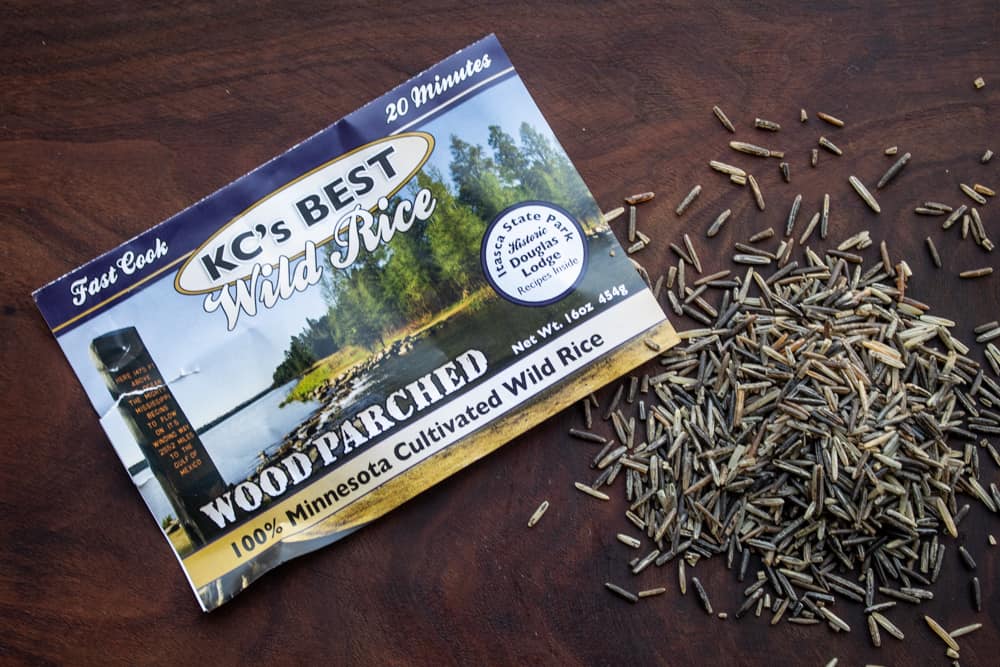 How much does wild rice cost?
The good stuff is expensive, typically double what the black wild rice will sell for. When in doubt, buy the expensive stuff. Expect to pay anywhere from 12$-20$ a pound. Confusingly, some cultivated rice can be sold for nearly as much as the low end of the spectrum here.
Inspect the rice
You can usually see the differences between types of wild rice easily just by looking at them. Black paddy wild rice is jet black and shiny, while hand-harvested manoomin will have grains of uneven color, with a matte finish.
For the sake of mentioning it, black rice, or forbidden rice, is not even close to the same product here, and is more closely related to rice like brown and white rice.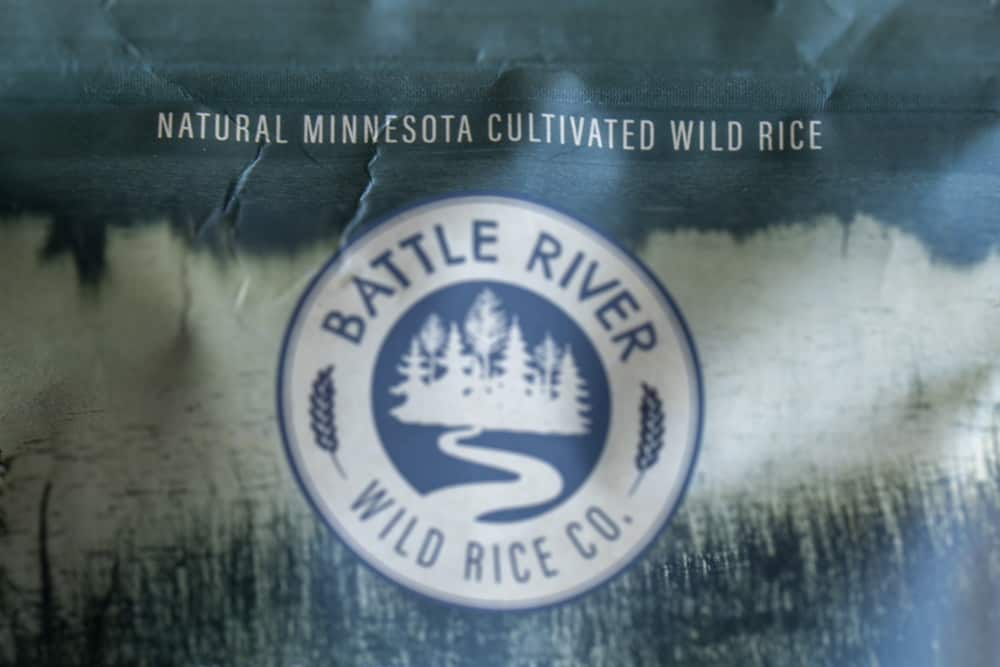 Wild Rice Names
Really good wild rice masquerades under a number of different names, but a few good terms to keep your eye open for are:
Hand-harvested
Wood parched
Lake rice or river rice
Manoomin
All of these terms will generally mean that your wild rice has not undergone the blacking process. By comparison, black wild rice will usually be labeled as cultivated, farmed, black etc.
Soup grade
Exactly what it sounds like. Soup grade wild rice is broken, cut, or in pieces so it can be added directly to soup while it cooks. As the cut grains differ in size, they'll also absorb water at a different rate. This is not for cooking on the stove top like typical wild rice, it will be mushy.
Long Grain
Natural, long grains of wild rice. If the rice is blackened wild rice, it can take an hour to cook. Basically this indicates high-end wild rice that doesn't have broken particles in it that can absorb water at different rates.
Roll cut
Roll cut, at least to me, is basically the same thing as quick cooking. The rice is cut using a machine to cut down on the cooking time. It's best for soup, stuffing, or bread and will cook up mushy on the stove top.
Quick-cooking
Quick cooking is complicated. Confusingly, good, high quality wild rice is sometimes labeled as "quick cook" wild rice, like this example. Then you have others labeled quick cook that are obviously blackened rice, like this. So, when in doubt, use the price, visual, and terminology examples I've mentioned here, and you should be able to sniff out the real McCoy.
Where to Buy Wild Rice
Here's a few of my favorite sellers. When in doubt, purchase the most expensive type a supplier offers. These have been fluctuating, if you know good sources, please comment so I can keep it up to date.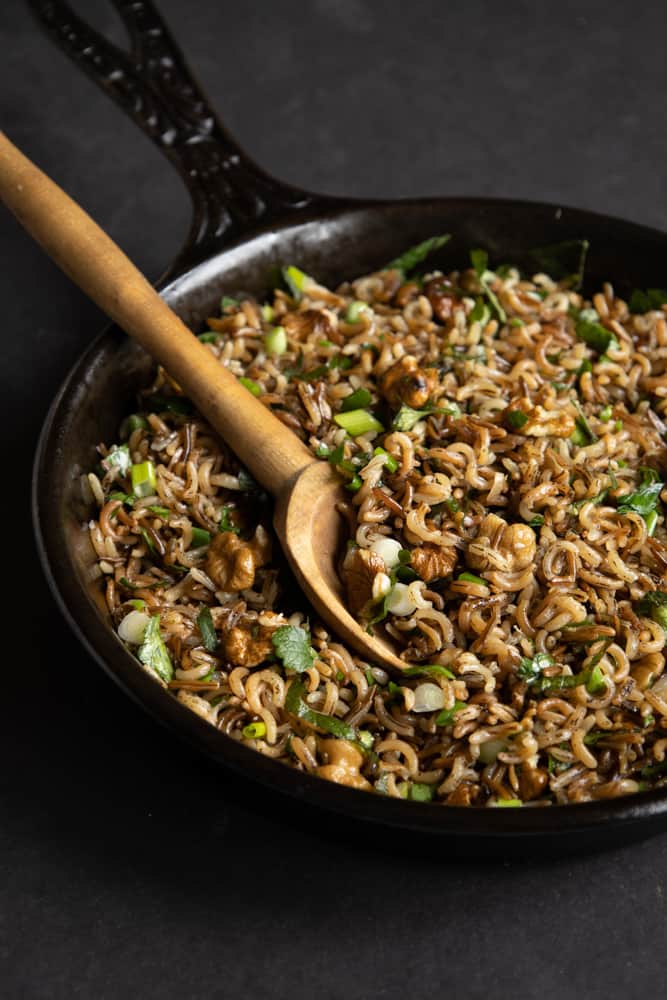 How to Cook Wild Rice
Cooking gets confusing depending on who you ask, and what type of wild rice you're cooking. For example, the water to wild rice ratio can vary drastically depending on who is telling you how to cook it.
One company I know of recommends boiling all their rice, lake rice, parched rice, or black paddy rice in the same ratio of water (nearly 1:6) which is crazy talk, and wasteful since you'll inevitably end up pouring some of the cooking liquid down the drain (on a side note, the cooking liquid is delicious and I used to catch my line cooks drinking it!).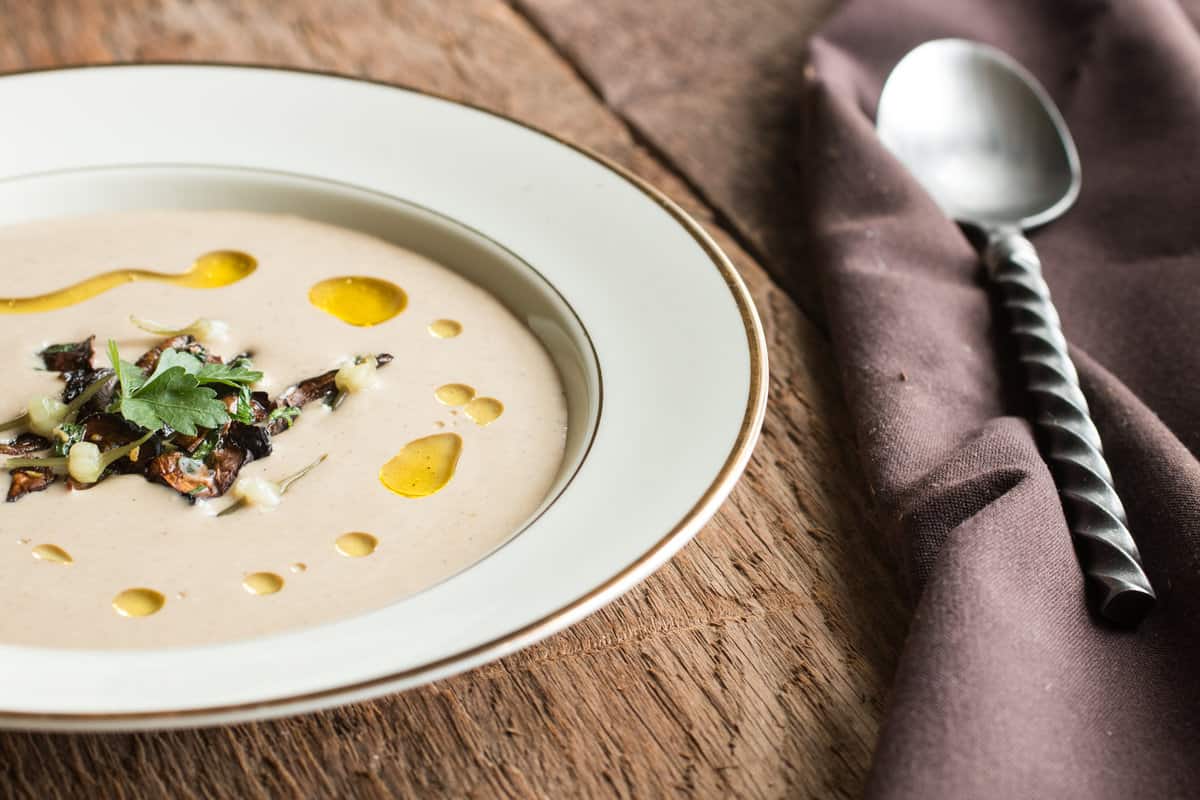 Water to Wild Rice Ratio
Natural wild rice: use 1:2 rice to water ~ 20-25 minutes
Blackened wild rice use 1:4 rice to water ~ 45-60 minutes
Generally speaking, a ratio of 1 parts wild rice to 2 parts water will be just fine for cooking your hand-harvested wild rice, lake rice, etc.
Black paddy rice is very different, generally using a ratio of 1:4, and that translates to a different texture and taste, but even more importantly, (and something I've never heard any other author speak of) post-cooking weight.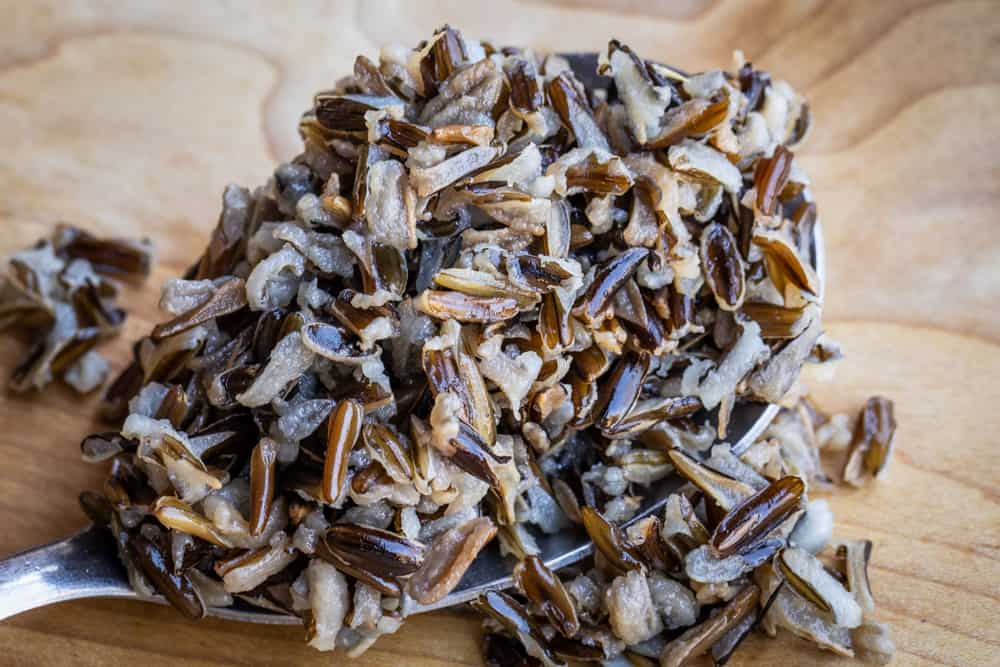 Water Weight
In my mind, this is the reason (or at least one) we often see wild rice blends marketed instead of a similar product like a seasoned kit a la Uncle Bens or Rice-a-Roni made from purely wild rice.
After cooking, black paddy wild rice is heavy, and eating a whole bowl of it just doesn't appeal to many people, myself included. I usually cut with something to lighten it up.
Natural wild rice is a different world. The real deal cooks up light as a feather with a delicate flavor, making it delicious for literally any meal of the day. Real wild rice simply cooked and slathered with melted butter and drizzled with maple syrup is a breakfast of the gods.
Part of why the real McCoy is so good is the quick-drying and parching process that gives it the lighter flavor and shorter cooking time, but also, you're not eating water weight, so it's literally lighter to eat.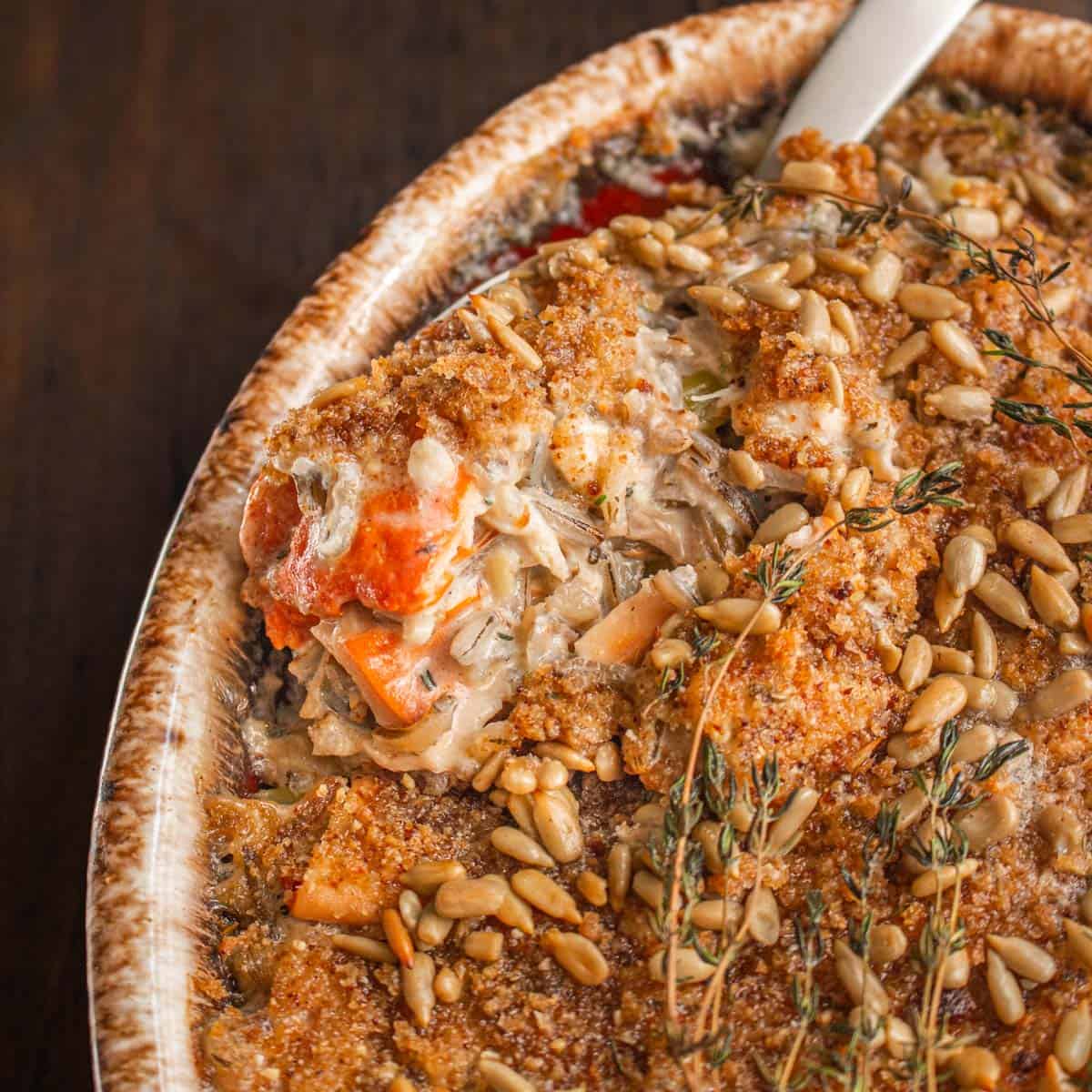 Wild Rice Recipes
Here's a few of my favorites
More Wild Rice Recipes