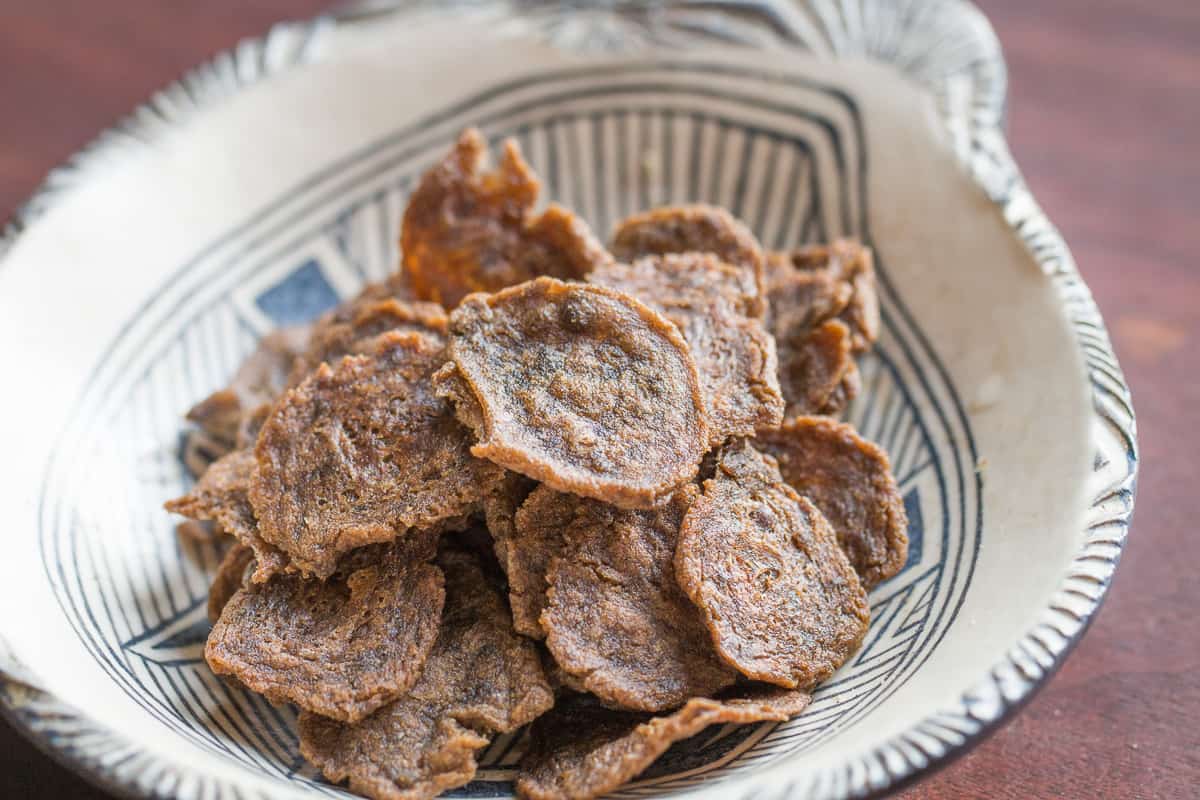 I've been wanting a simple, wild-inspired cracker I can make to serve at events that's portable, made from 100% wild rice or another indigenous grain, and most of all, is a snap to put together and doesn't involve rolling out glutinous dough or using a pasta roller. I used to make a sort of Japanese inspired wild rice flour cracker that puffed like a pork rind, but, unfortunately they need a deep fryer and are only good for 24 hours--too much buy-in for a simple component of a tasting.
While I was packing up food for my recent trip to South Dakota to harvest prairie turnips, I remembered a recipe in my friend Sean Sherman's book for amaranth crackers that were made from a baked or even dehydrated paste of a cooked mash of amaranth flour. Before I left, I mocked up a version with the last of my White Earth wild rice flour, and, wouldn't you know it, they came out spot-on. Crisp and toasty, with a deep wild rice flavor, they hold for a few days, and can be refreshed the day of serving by gently toasting in a warm oven. They're the perfect sort of nibble to serve with dips and portable things I like to bring with on plant walks and foraging outings.
They couldn't be easier to make, and, while I used wild rice flour, you could probably use a lot of different grains that can be cooked into a thick mash. No rolling, no leavening, none of that. After the paste is made and cooled, you take little teaspoon (or larger) scoops, roll them into balls or otherwise form them, press them down flat, and bake in a low oven until crisp—that's it. You can add herbs and other seasonings too, but I kind of like them as they are, keeping them a vehicle and relying on whatever will go on them to provide extra flavors.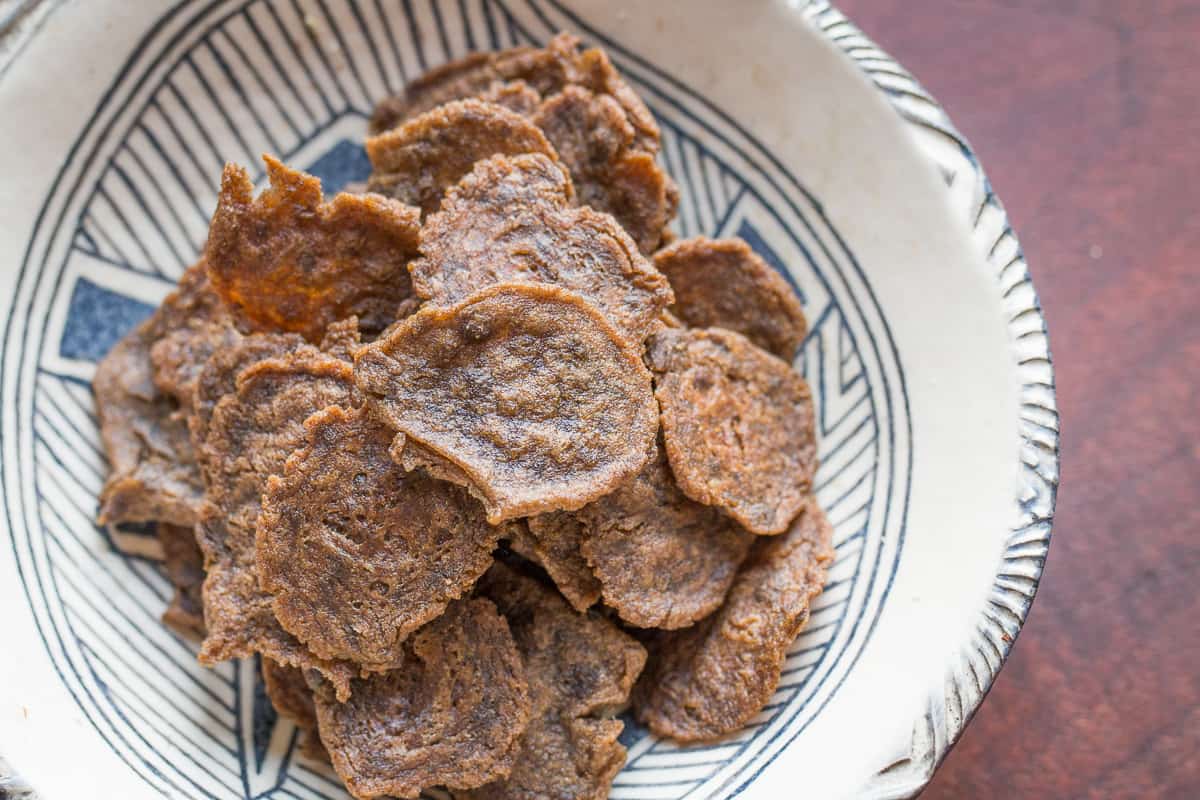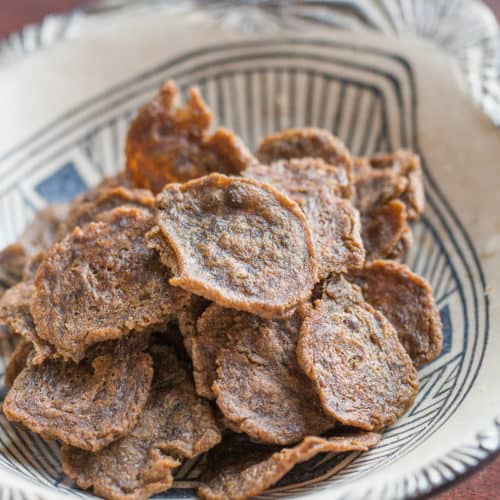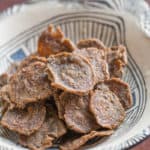 Print Recipe
Wild Rice Crackers
Small crackers made from wild rice flour. Makes 30 + small crackers.
Ingredients
1

cup

wild rice flour

3

cups

water

½

teaspoon

kosher salt

2

Tablespoons

oil

such as sunflower
Instructions
Bring the water and salt to a boil, then whisk in the wild rice flour and cook, stirring with a spatula until it forms a thick paste.

Whisk in the oil. Allow the mixture to cool, covered.

Using a silicone baking mat, roll out teaspoon sized portions of the crackers, flatten into disks, and bake at 300 for 45 minutes, or until crisp and cooked.

Cool the crackers, then store in an air tight container.

The crackers can be refreshed by gently toasting in a low oven if needed, but should keep for a few days.