Wild rice polenta. Breakfast, brunch, lunch, dinner, you name it. This stuff is great, and it cooks in a fraction of the time typical wild rice does. It started with a farmer that ran a CSA that would bring me goodies once and a while when dropping off his boxes of veggies: a couple sunchokes here, some wild mushrooms there.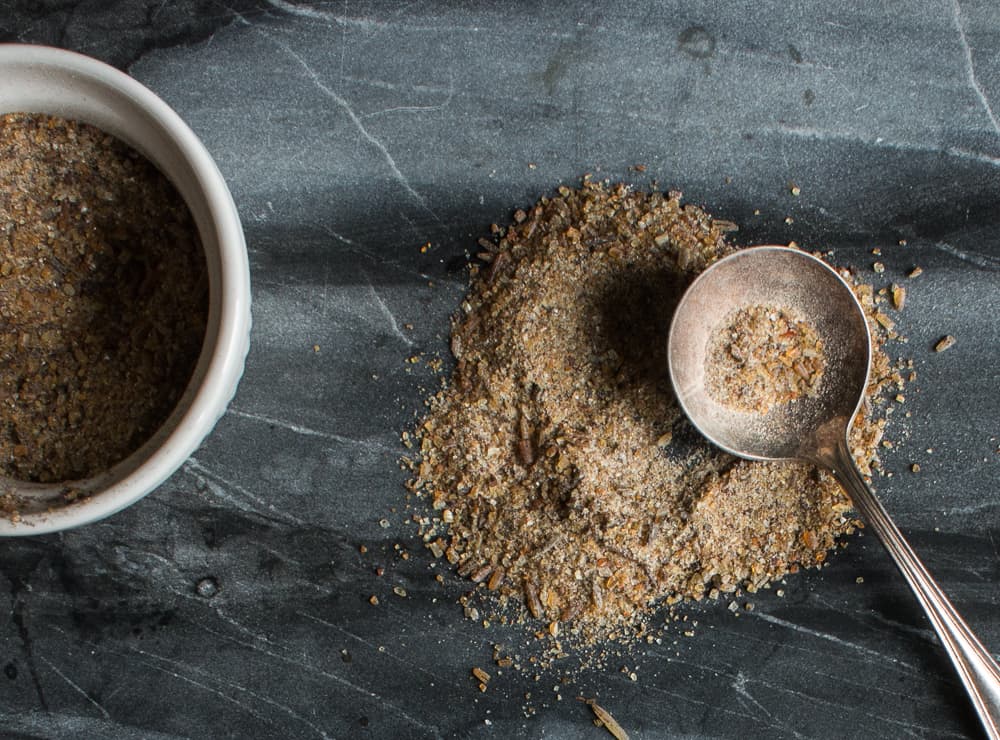 I didn't really take him seriously at first, since he once tried selling me the most old, woody, wormy chicken of the woods I'd ever laid eyes on, that would've made some unlucky person sick. One day, he brought polenta he'd made from Indian corn that he had grown, dried and ground himself, and that I liked.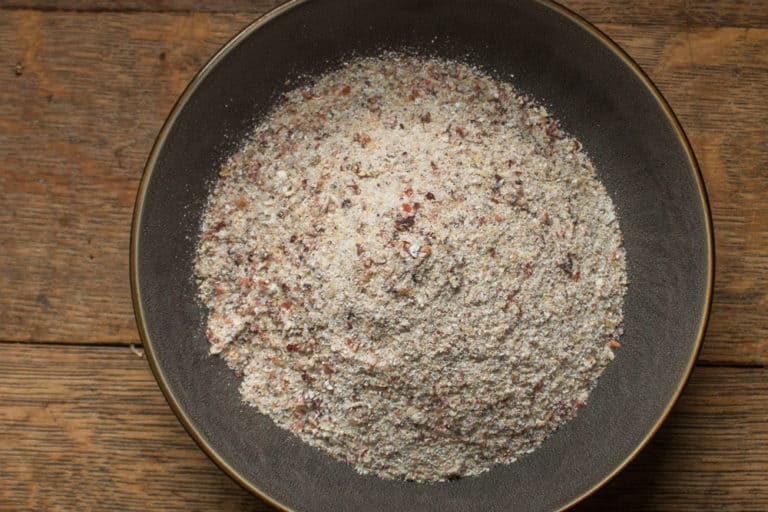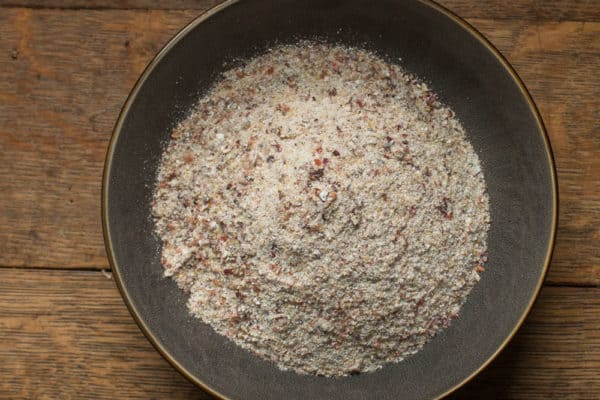 I bought a gallon bag of cornmeal for 50$ It was mesmerizing. Instead of the typical mono-yellow, my gallon ziploc was flecked with maize jewels in red, orange, and yellow. And it cooked differently, too.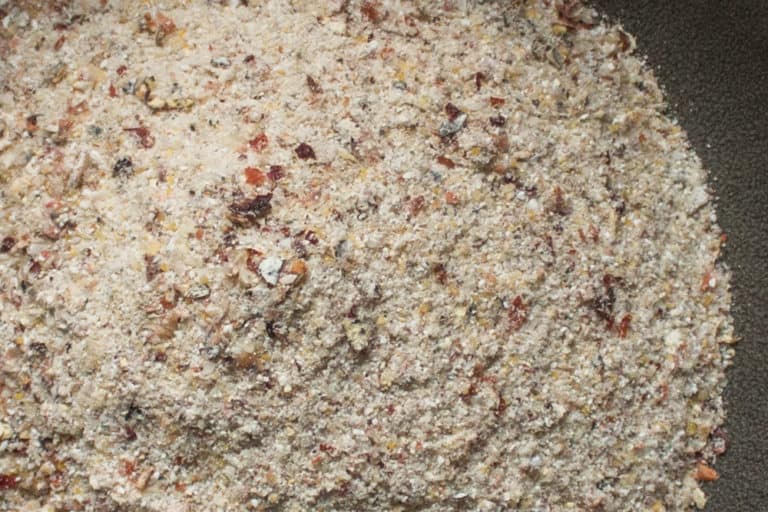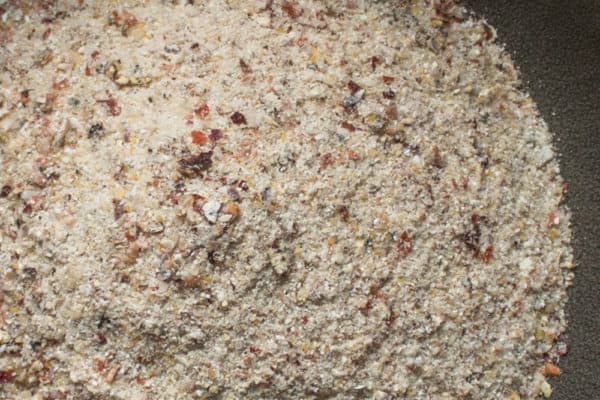 The line cooks exclaimed at the amount of water it drank during cooking--much more, a ratio of 4 or 5 to 1, and it needed more attention than your average polenta. It needed slow, gentle cooking, and could cook for hours. I cooked a small portion on the stove that night during service, and, just like I suspected, it was the best polenta I'd ever had, and it completely changed how I think about polenta, grits, and things I make with corn.
The next week I bought his entire crop, (2 more bags I meted out for months) and tried to contract with him for the next year so I could get it all for myself. But it wasn't to be.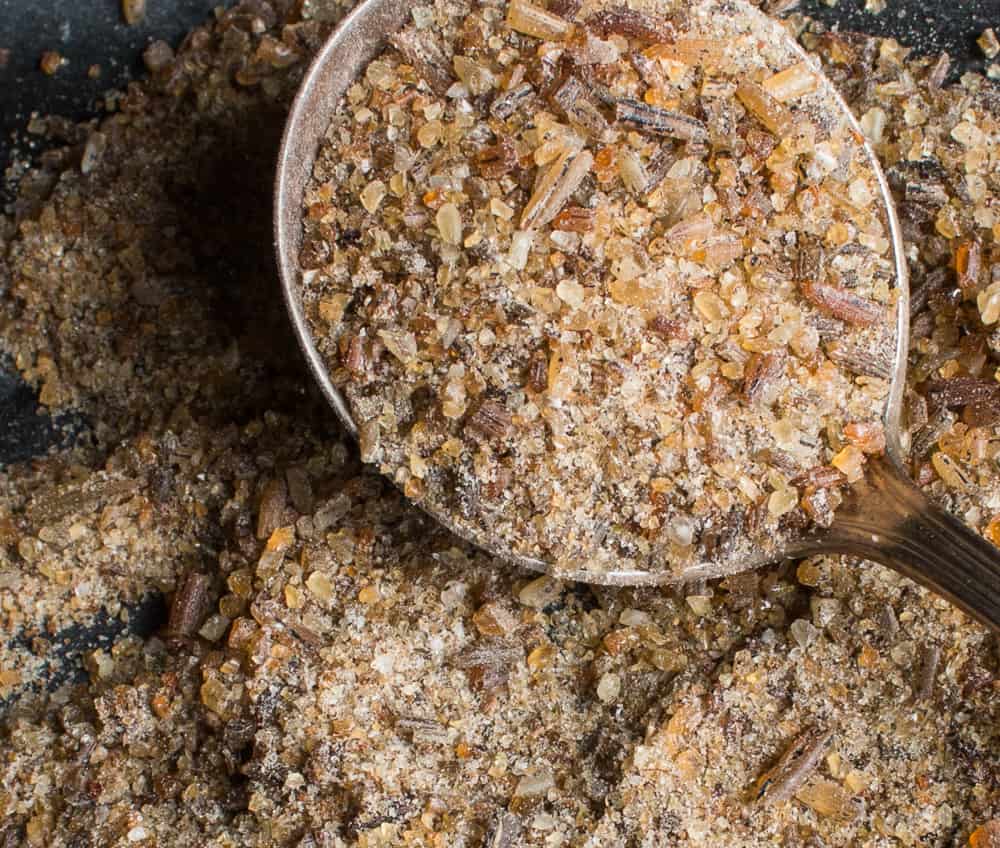 Eventually he ran out, and I only saw him a few more times before the restaurant closed, but you bet we squeezed every last ounce of magic out of that flint corn meal. Now that I'd tasted it though, I had flint corn fever, and I needed more. I started wondering If I could grind things myself and make similar dishes until the next year's harvest came. And that was when I started grinding parched wild rice.
Any wild rice product will work in a pinch
Now, you can purchase wild rice flour, but it's made from black commodity wild rice, not parched wild rice. Good for some things, but the flavor is different since the grains undergo fermentation during storage (this is why commodity wild rice is jet black and hard) instead of parching, and winnowing to remove chaff. Wild rice flour is also very fine, and for grits or polenta you want some texture. In a pinch though, any form of wild rice or wild rice flour will taste good cooked into polenta/grits, just be prepared to cook it longer if you use black paddy wild rice.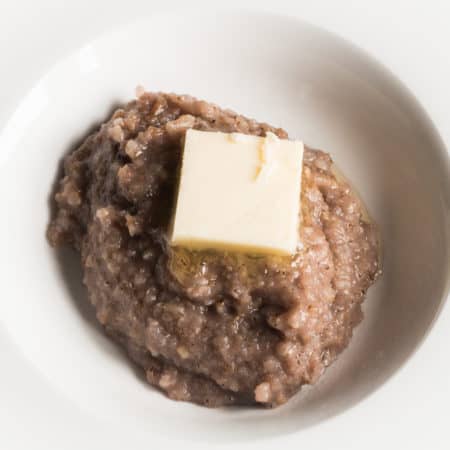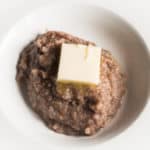 Print Recipe
Parched Wild Rice Polenta
Yield: roughly 3 cups of polenta, enough to serve 4 people as part of an entree
Ingredients
1

cup

high quality parched wild rice

2.5

cups

milk

2.5

cups

strong homemade chicken stock

Kosher salt

to taste

3

tablespoons

unsalted butter

¼

cup

grated parmigiana reggiano or grana padano cheese

or a domestic parmesan
Instructions
Using a grain mill, spice grinder or a highspeed blender, grind the wild rice until coarse/fine.

The mix shouldn't be complete powder like wild rice flour, you want some chunks here and there, which will give some texture to the finished product. If you use black paddy rice though, prepare to cook for as long as an hour to soften up the chunks.

Bring the stock and milk to a simmer, then stir in the ground wild rice. Cook the rice on slow, gentle heat, stirring occasionally, until the liquid is absorbed and the mixture has thickened to the consistency of oatmeal. If the mixture seems wet, continue cooking until more liquid has evaporated. Taste and season the wild rice polenta. From here, it can be made ahead of time, cooled, and reheated if you like.

Add the parmesan and butter and stir to combine, then double check the seasoning and season to taste with salt, then taste again and adjust if needed-it's not going to season itself. Serve immediately.
Notes
The delicate, nutty flavor of parched wild rice in polenta form is a blank slate for savory and sweet recipes. Mix it with butter and parmesan it's the perfect bed for that roasted pork loin, braised beef or your favorite roast chicken. Make it with milk and fold in some soft herbs and it's a partner for that baked walleye. Cook it with milk, vanilla and cinnamon and it's a fantastic substitute for oatmeal with a little maple and butter of top.
The recipe and proportions here are easily scaled.