The diversity of oyster mushrooms is incredible. I count over 35 different varieties in the Pleurotaceae family alone, and that's not counting close cousins in different genera like the Elm Oyster. Out of all of them, the abalone oyster mushroom (Pleurotus cystidiosus) is one of the most unique and worth trying. Today I'll share what little I can parse of its background, and some good ways to use them in the kitchen.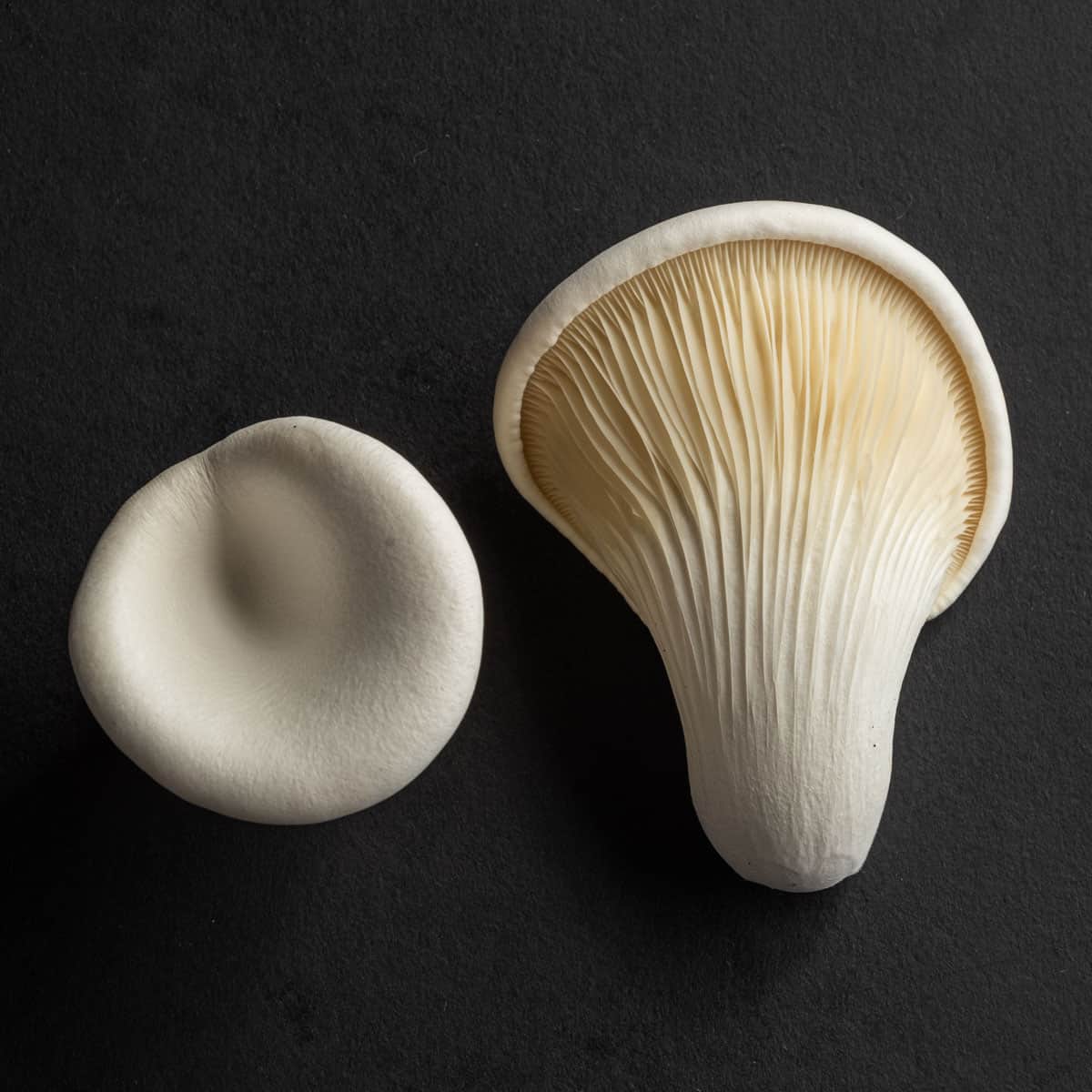 What Are Abalone Mushrooms?
One of the most obscure oyster mushroom species, abalone are also known as arukitake (walking mushroom), white elf, king mushroom, and nebrodini bianci. Yukireitake appears to be a synonym. They're a popular cultivated mushroom in China and Japan enjoyed for their meaty texture.
The skin is ivory to white, smooth, plump, and firm. There's small golden lines found over the surface with deccurent gills under the cap that run down the stem. The cream-colored flesh is dense, with a meaty texture that's springy to the touch. The most unique characteristic is that the fruiting bodies are extremely thick and robust-more than any other oyster I've had.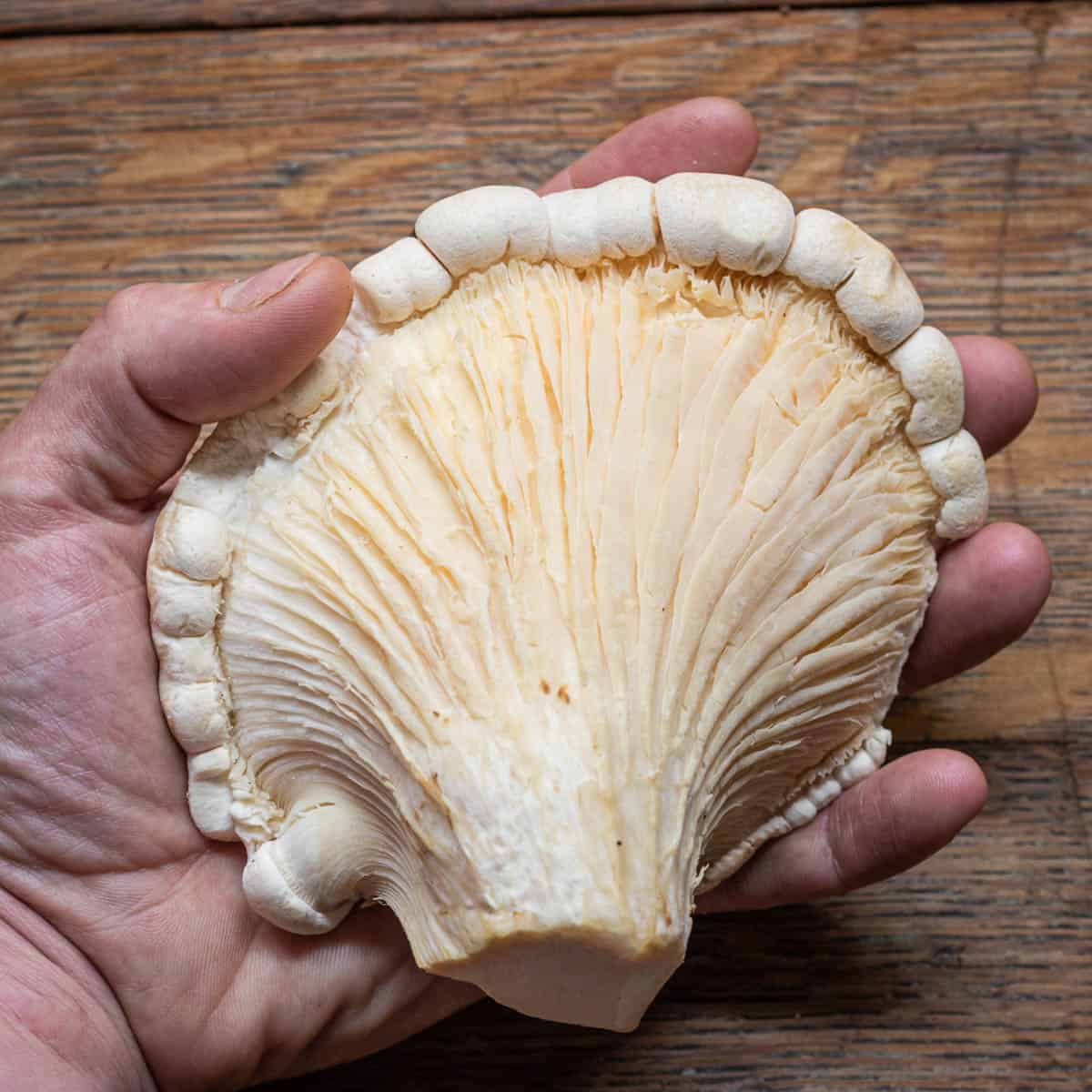 The common name abalone mushroom is also applied (erroneously) to other Pleurotus species. One of the more interesting varieties that might be called abalone mushroom is Pleurotus nebrodensis, a critically endangered oyster mushroom variety found only in northern Sicily.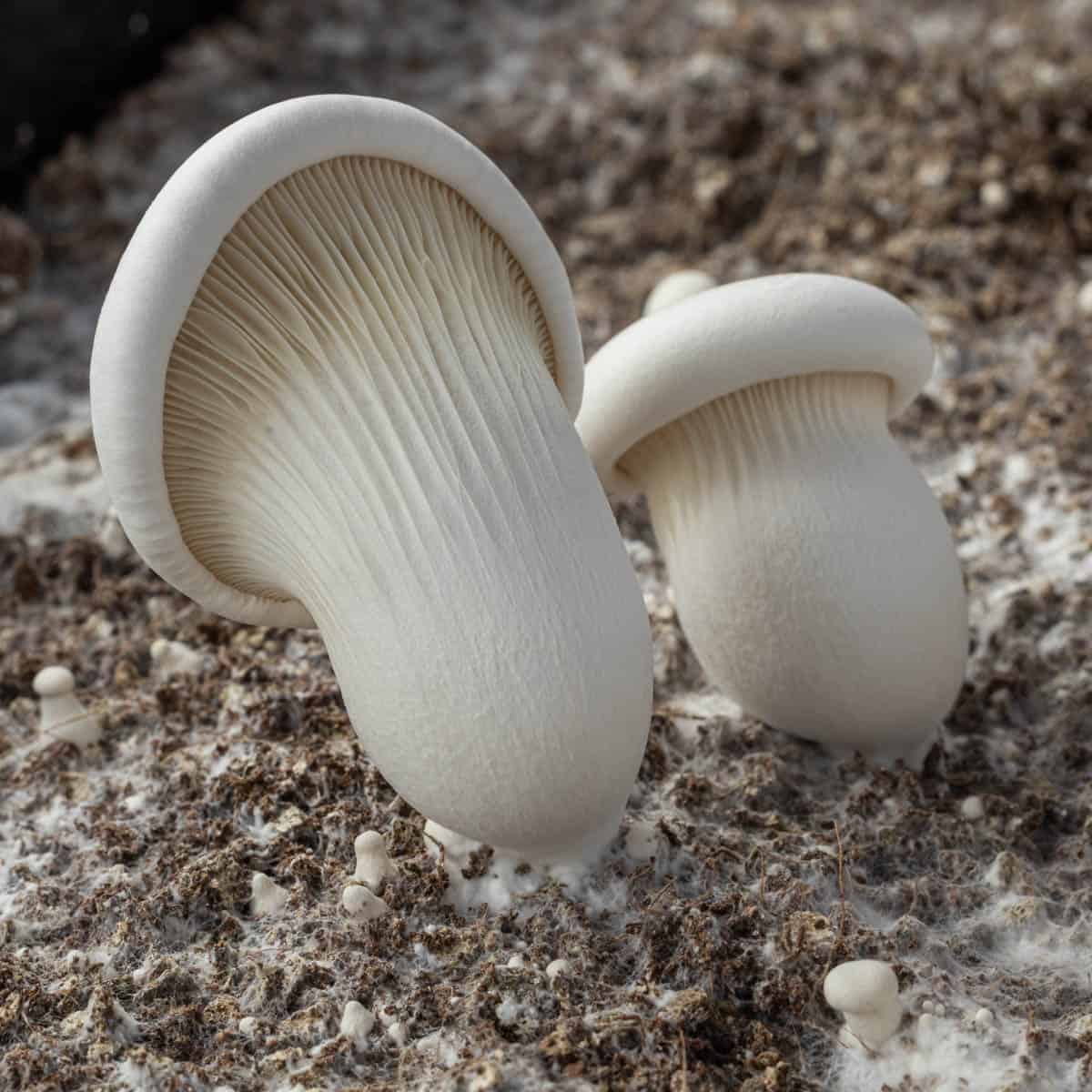 Abalone Mushroom Cultivation
Canned abalone are sold in Asian markets, but finding fresh abalone mushrooms is difficult. I was able to order some 8 years ago and haven't seen them since, so I decided to try growing some to sate my craving.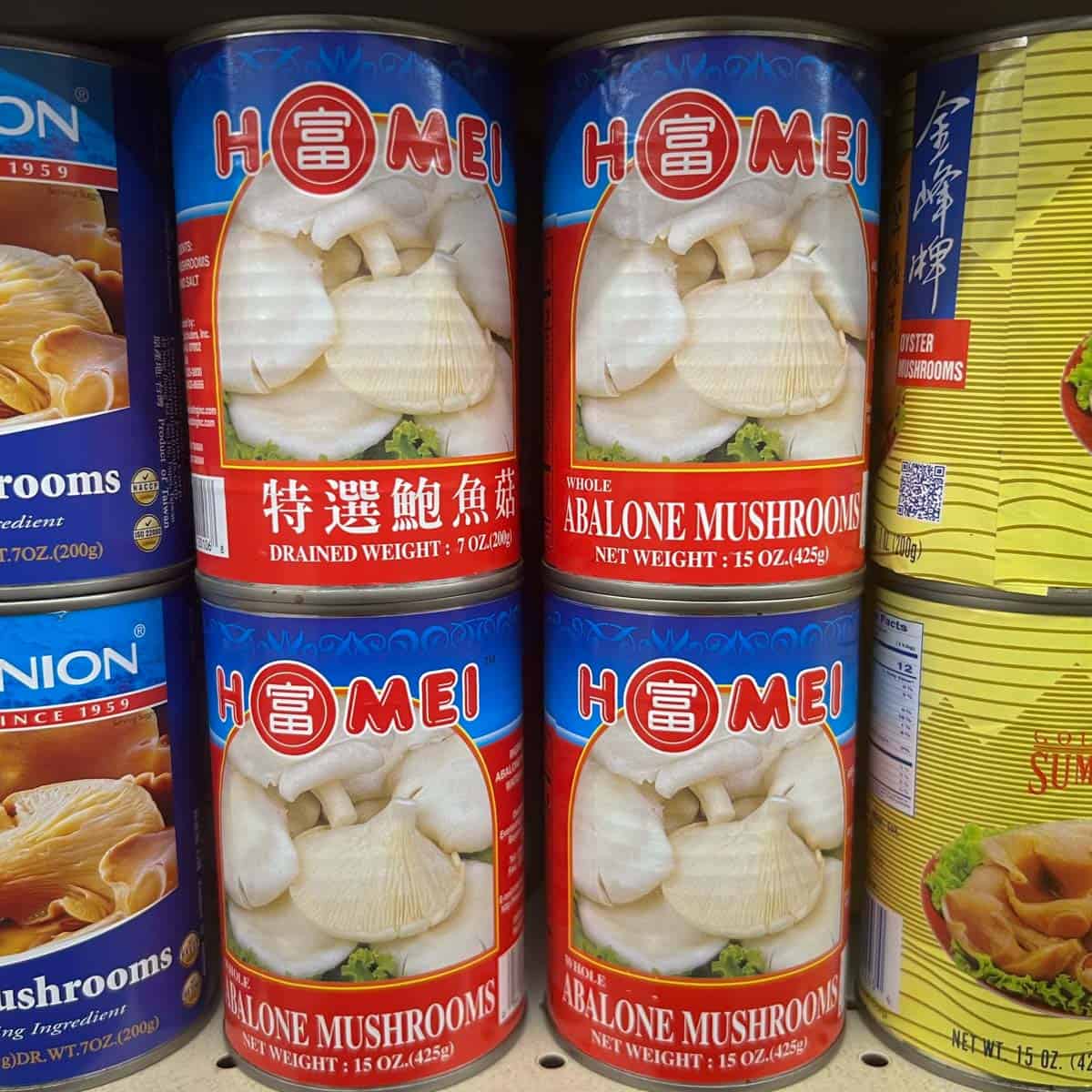 I grew abalone mushrooms using a spore syringe from Prime Fungi on Etsy, inoculating a bag of sterilized grain from North Spore. After the bag was colonized, I used it to inoculate a mushroom substrate of cocoa coir, vermiculite, and water using the method from Boomer Shroomer in a monotub.
My friends who grow and sell mushrooms said abalone would be a difficult species to grow. But, even though I messed up the substrate recipe and had some contamination, I was still able to get a couple pounds. The entire process from start to finish took about 2 months, illustrated in the images below.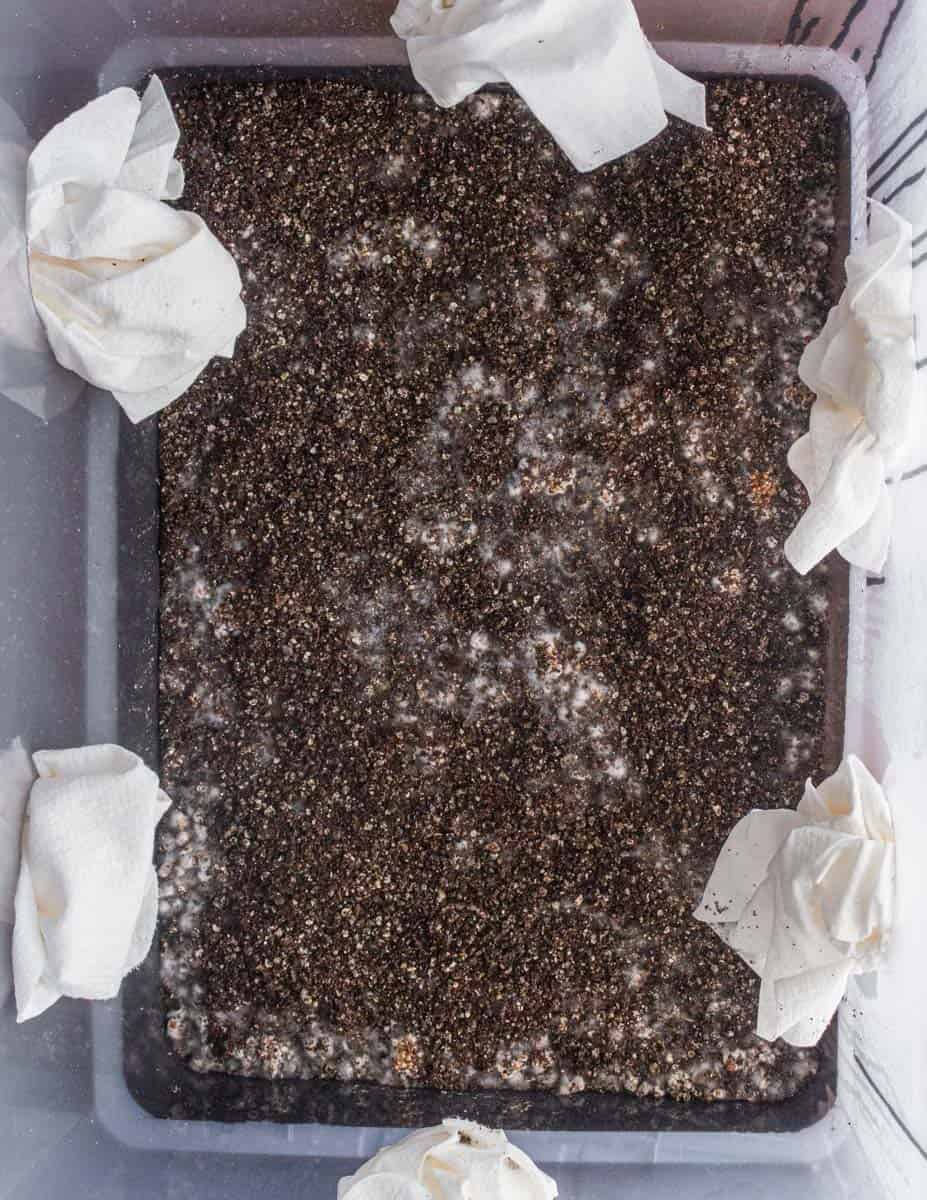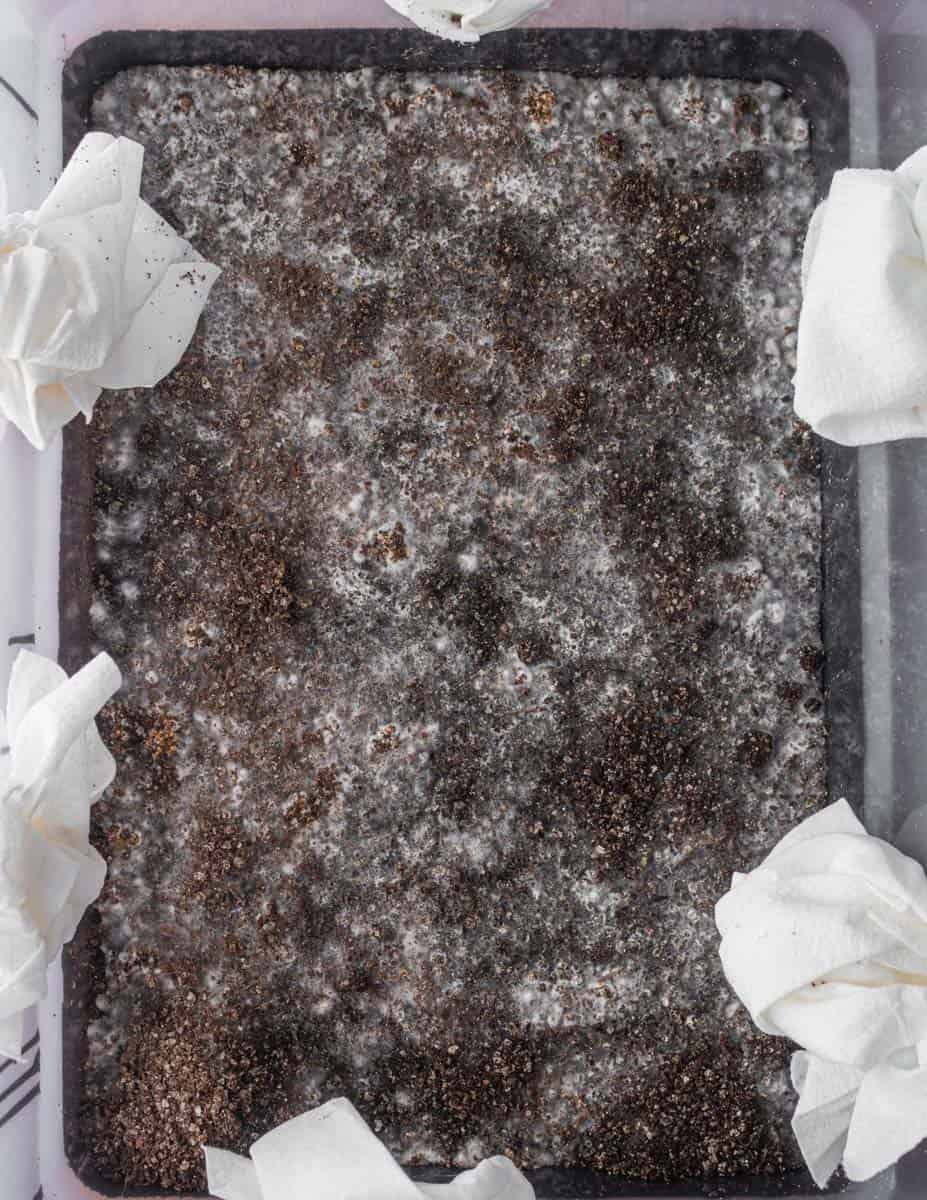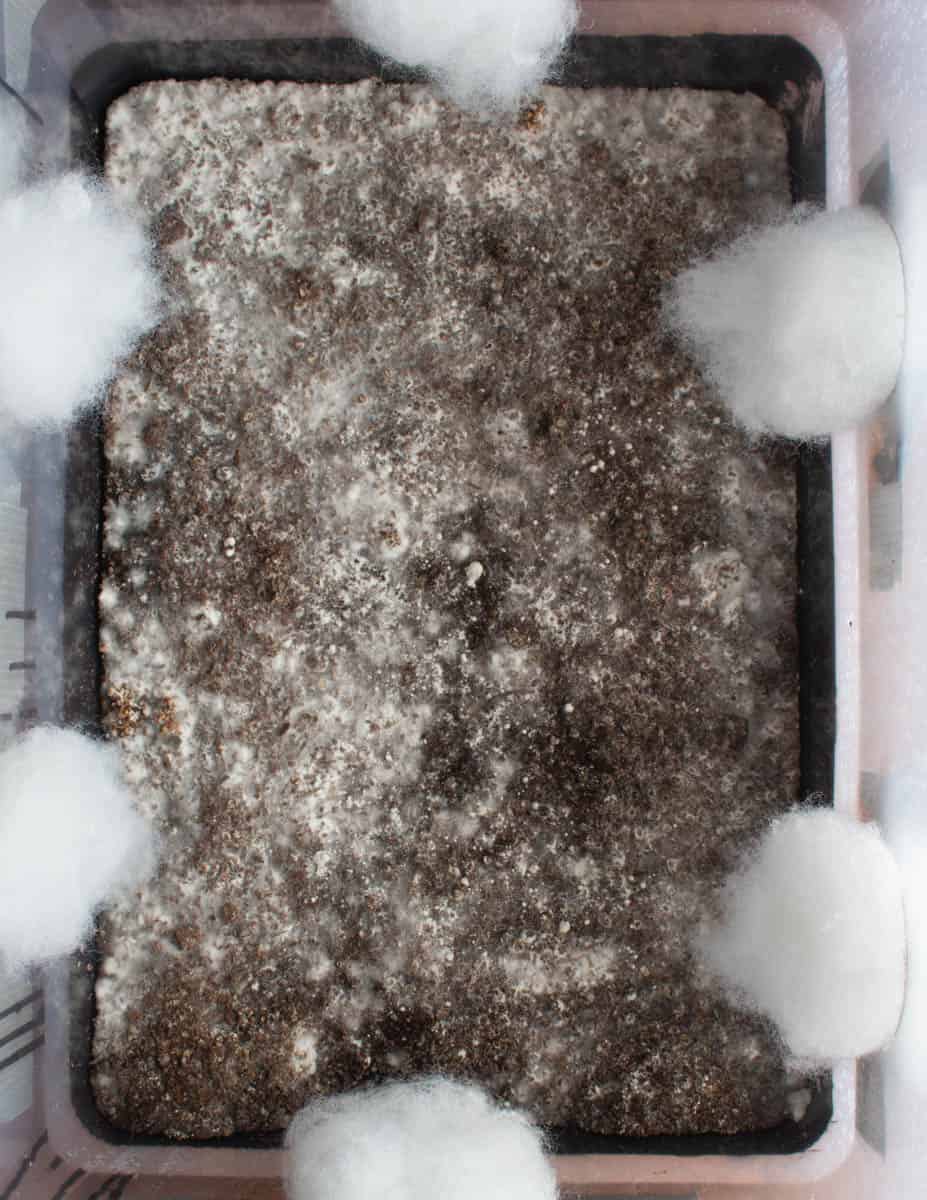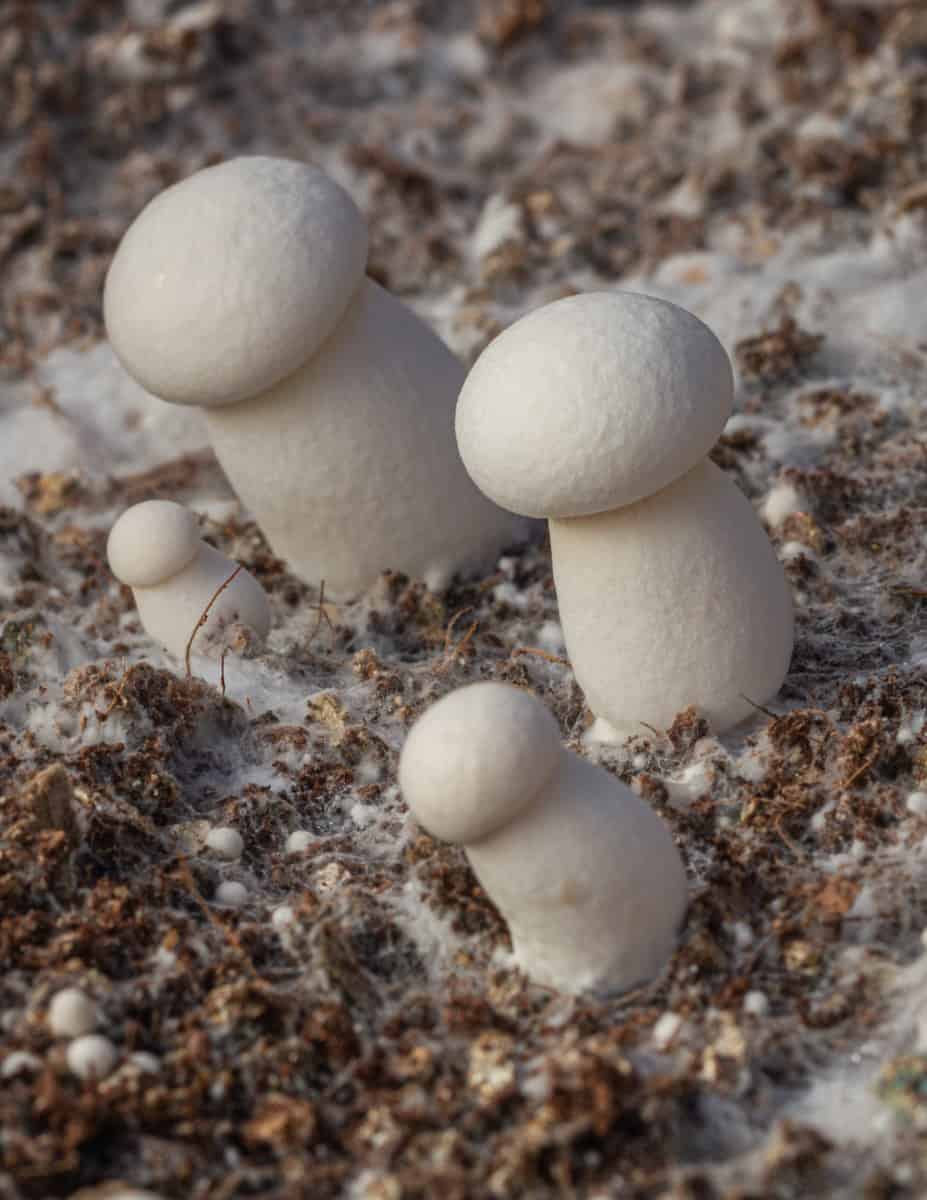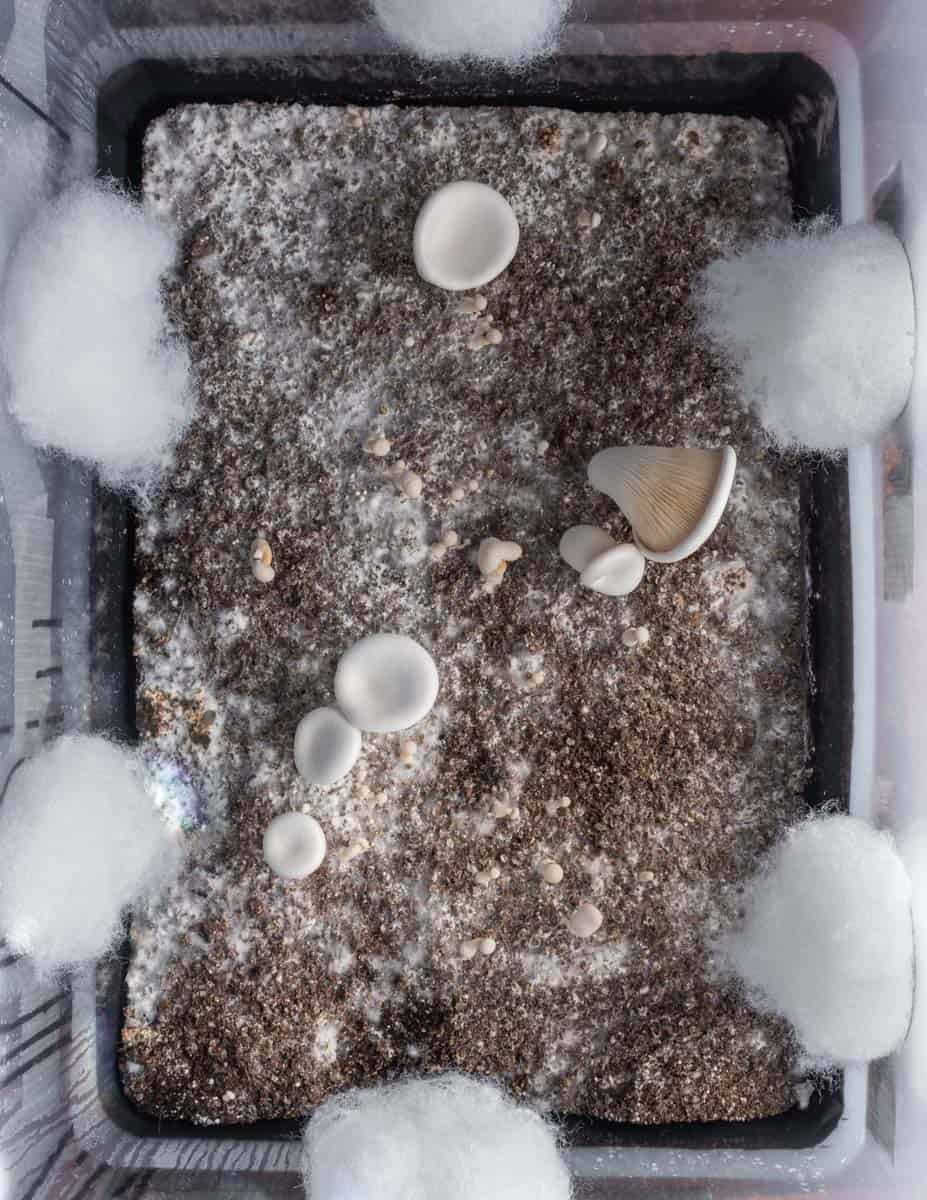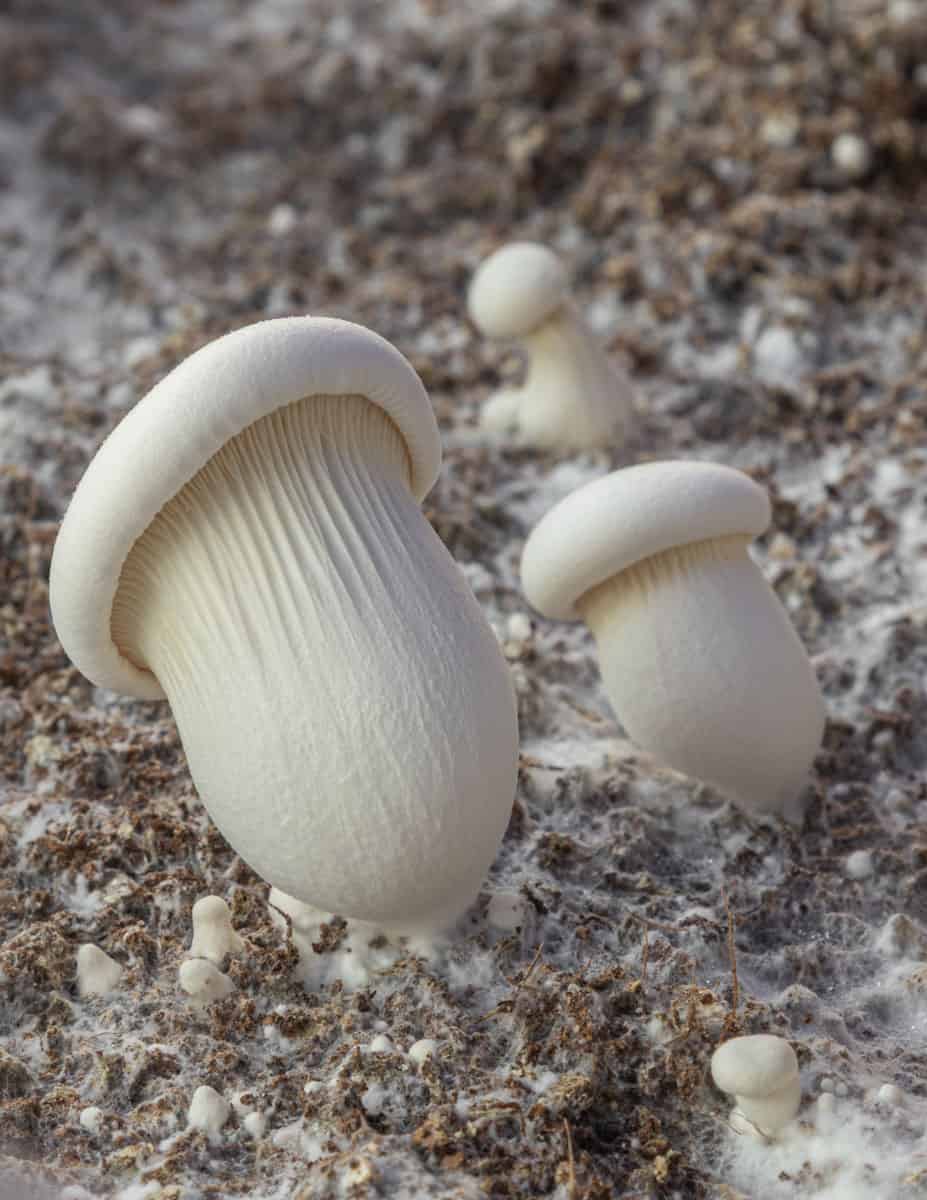 How to Cook Abalone Mushrooms
The mushrooms have a very firm texture similar to elm oyster mushrooms (Hypsizygus ulmarius) and King oyster mushrooms (Pleurotus energyii) which they're often confused with. They're best sliced to show off their shape.
Unlike the elm oyster, the stems are chewy but good to eat. They have a nutty mushroom flavor with a sweet note, and hints of pepper on the finish.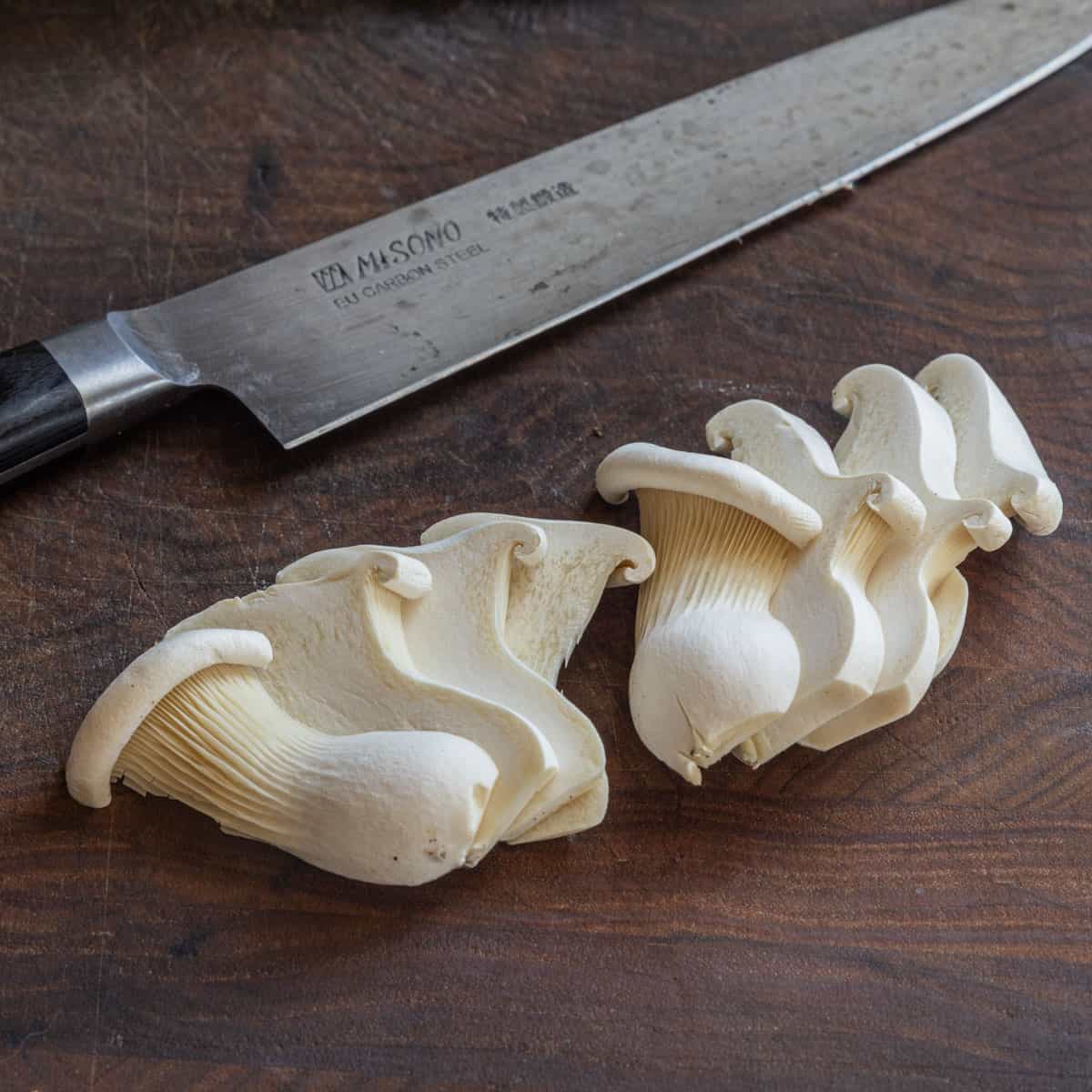 Their texture is fantastic in stir fry's and soups. Here's a few other ideas for using them.
Cook them in a mushroom congee.
Braised abalone mushrooms, cooked in the style of Chinese red mushrooms from Hank Shaw.
Oil and roast them at 425 F until wilted, then slice thinly and marinate with soy, sesame oil, rice wine vinegar, cilantro and hot chili.
Abalone Mushroom Recipes
I couldn't decide on my favorite abalone mushroom recipe, so I made three for you: a simple abalone mushroom soup with tofu and green onions, fried, and an oyster mushroom stir fry with broccoli. You can use your favorite oyster mushroom variety as a substitute.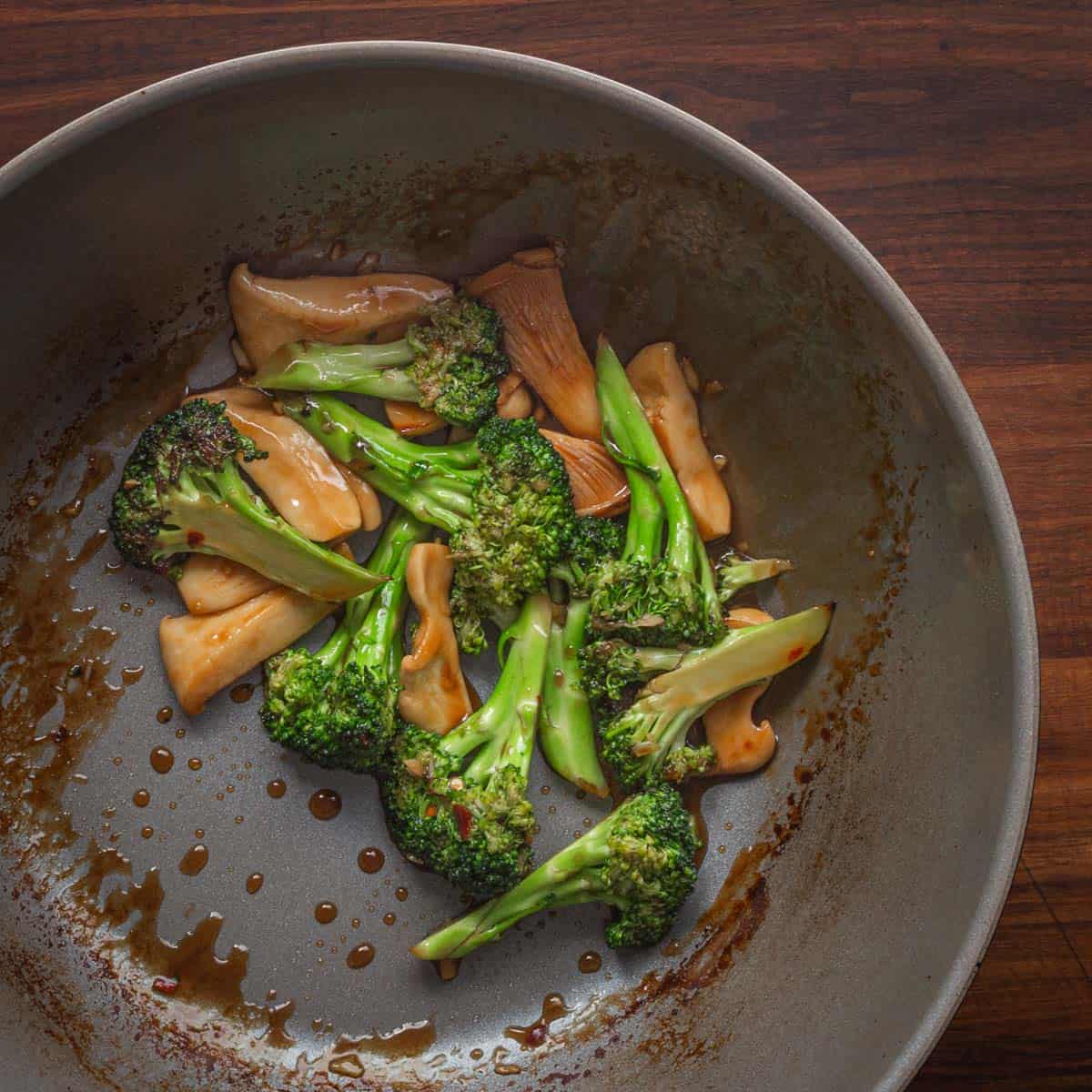 Abalone Mushroom Soup
For a simple soup, bring 12 oz beef or vegetable stock to a simmer with 2 tablespoons of bonito flakes, then strain. Add 1.5 oz thinly sliced mushrooms, 1 tablespoon soy sauce or miso to taste and two tablespoons of finely diced tofu. Simmer to cook the mushrooms and serve garnished with toasted sesame oil.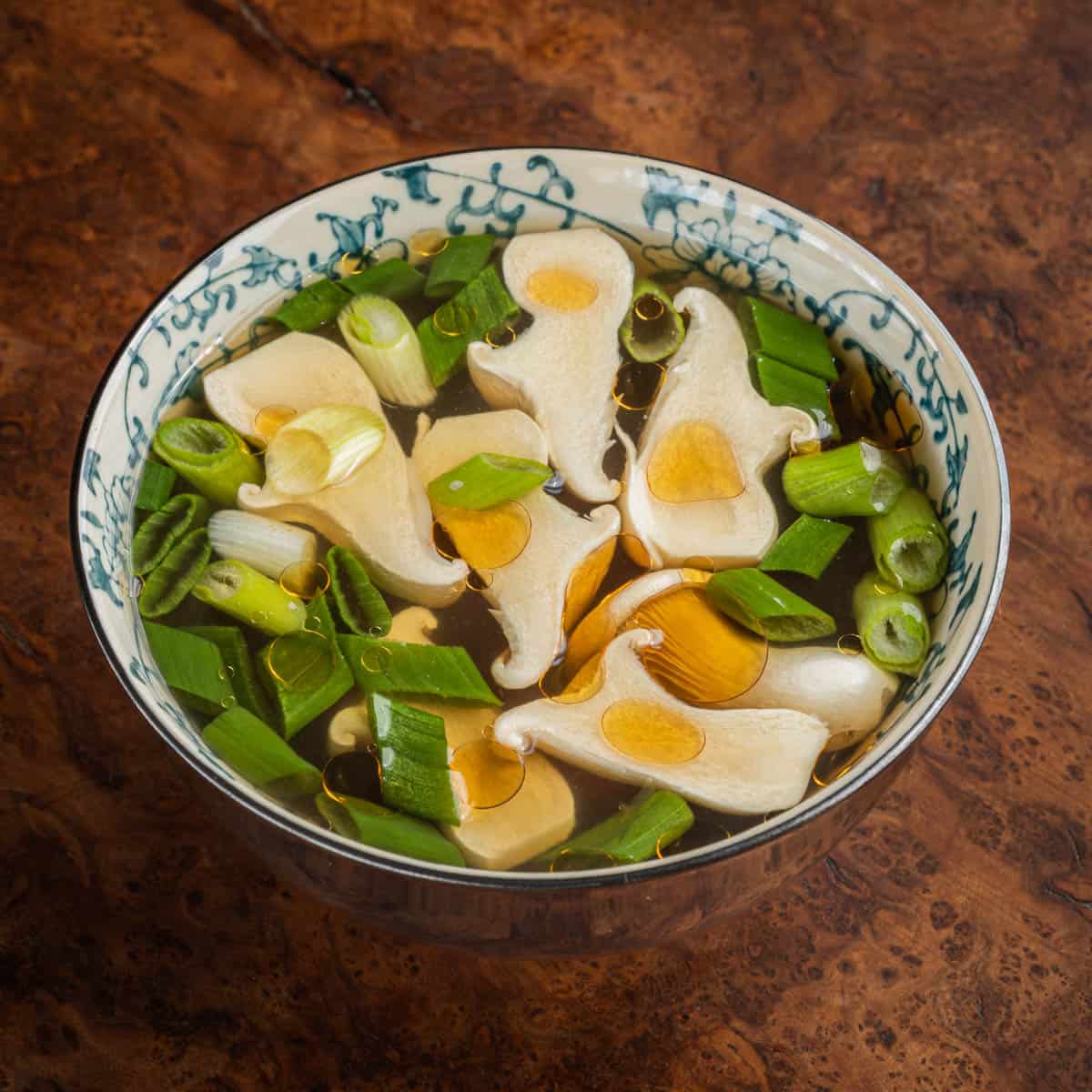 Fried Abalone Mushrooms
Best with very large mushrooms, frying them like clams is a great way to show off the mushroom-abalone texture. Slice the mushrooms ¼ inch thick, bread them with egg wash, and seasoned (50/50) flour and cornmeal, pan fry or deep fry and serve them with lemon wedges or your favorite sauce.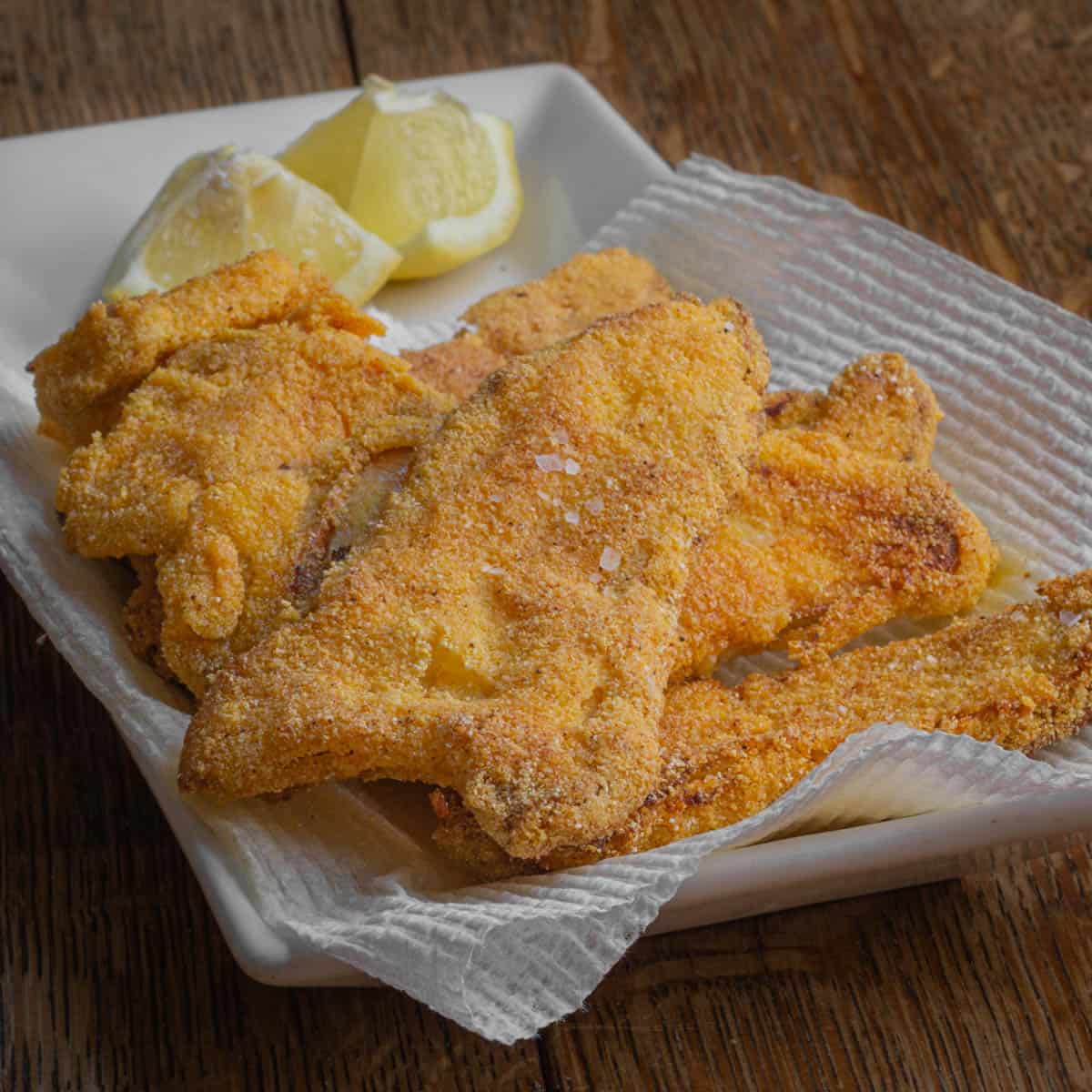 More Posts on Oyster Mushrooms
Oyster Mushroom Soup with Soba Noodles
Cast Iron Oyster Mushroom Steaks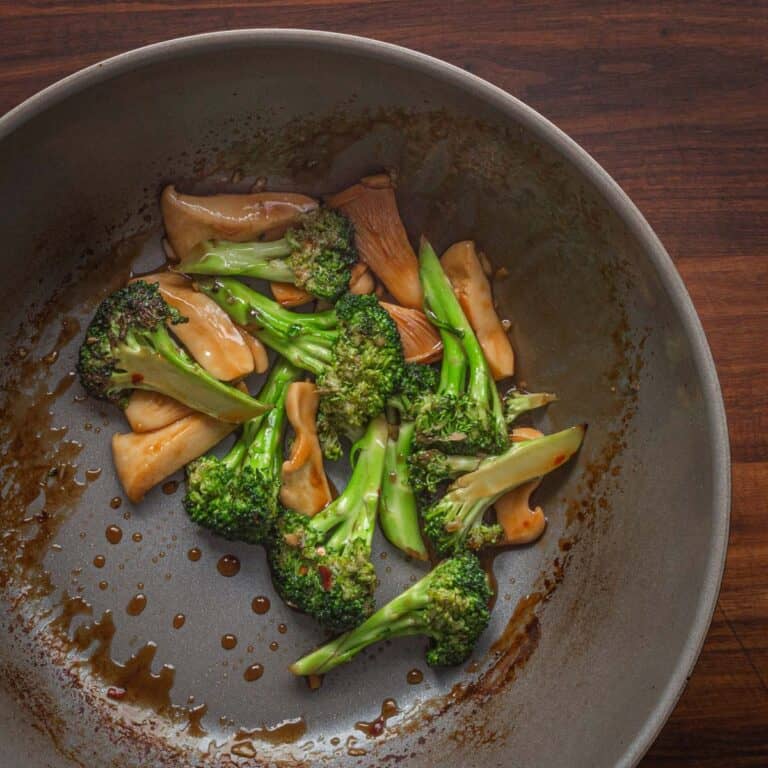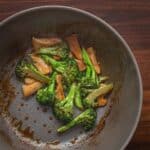 Print Recipe
Broccoli Mushroom Stir Fry
A simple stir fry of broccoli and abalone oyster mushrooms. Serves 2 as a side dish.
Ingredients
Mushrooms and Broccoli
2

oz

abalone mushrooms

cut into thick pieces

4

oz

broccoli

cut into 4 inch long pieces

2

Tablespoons

cooking oil

plus a drizzle

A few thin julienne strips of meyer lemon zest

optional
Stir Fry Sauce
1

tablespoon

soy sauce

1

teaspoon

maple syrup

⅛th

teaspoon

Szechuan peppercorn powder (prickly ash)

optional

1

teaspoon

finely chopped garlic and ginger

or to taste

1

teaspoon

corn starch

¼

cup

mushroom or beef broth

Pinch

of crushed red pepper flakes
Instructions
Stir Fry Sauce
Mix all ingredients for the stir fry sauce and stir with chopsticks to dissolve the cornstarch.
Make the Stir Fry
Heat 2 tablespoons of oil in a wok until lightly smoking.

Add the mushrooms and broccoli and cook without stirring for 60 seconds. Toss and cook for 60 seconds more. Move the vegetables and mushrooms to one side of the pan, drizzle in a little oil and add the garlic and ginger to it.

Cook for a moment, then toss again.

Add the stir fry sauce and cook for 30-60 seconds more on high heat.

Add the meyer lemon zest if using.

Taste a piece of broccoli, adjust the seasoning until it taste good to you, then serve, taking the broccoli out and arranging on the bottom of a shallow plate with a rim to catch the sauce. Arrange the mushrooms on top, pour over any remaining sauce, garlic and ginger and serve.
Notes
Abalone Mushroom Substitute 
You can use your favorite oyster mushrooms here. King oyster mushrooms are the best substitute for abalone. 
Nutrition
Serving:
3
oz
|
Calories:
171
kcal
|
Carbohydrates:
9
g
|
Protein:
3
g
|
Fat:
14
g
|
Saturated Fat:
1
g
|
Polyunsaturated Fat:
4
g
|
Monounsaturated Fat:
9
g
|
Trans Fat:
0.1
g
|
Sodium:
527
mg
|
Potassium:
325
mg
|
Fiber:
2
g
|
Sugar:
4
g
|
Vitamin A:
367
IU
|
Vitamin C:
51
mg
|
Calcium:
33
mg
|
Iron:
1
mg