Ramp and Wild Leek Recipes
About
One of the greatest gifts Nature's given to foragers, ramps, also known as ramsons, wild leeks, and wild garlic are a delicious relative of garlic and onions.
Favorites
Ramp Pesto | Ramp Butter | Pickled Ramps | Ramp Sausage |
Sustainability
Wild leeks are a hot topic. The plant is illegal to harvest on public land in most states and info on best practices for harvesting is often speculation. If you're new to them, please read The Forager's Guide to Ramps or Wild Leeks that covers harvesting and sustainability.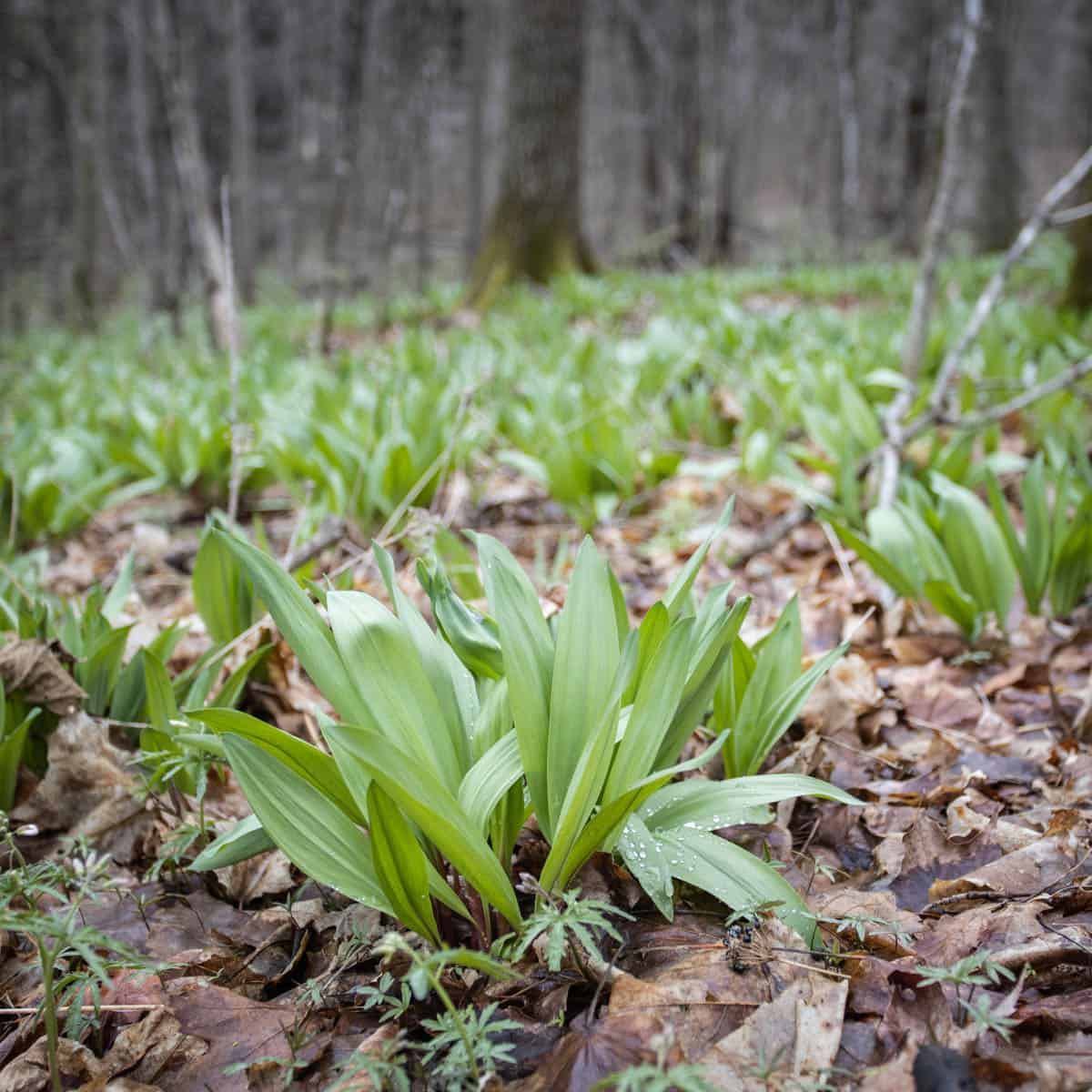 Species
North American varieties are only two of a number of different related species that are cooked and enjoyed around the world. A few others are European bear garlic, the victory onion, and the Korean cousin Allium ochotensis.
Edible Parts
There's a number of different parts of the plant you can cook with. Most people will know the leaves and bulbs, but the seeds, scapes and flowers are good too.
Leaves
The leaves can be cooked similarly to scallions and are wonderful cooked as a vegetable, or made into pesto. One of my favorite recipes is Siberian-Style Fermented Ramp Leaves.
Bulbs
The bulbs are often pickled, but can be used anywhere you'd use an onion. Many people pickle them.
Scapes
The scapes are the unopened flowers. They can be cooked like an onion or garlic scape, fermented or pickled.
Seeds
The unripe green seeds can be dried, pickled or fermented and have a strong onion flavor.
Flowers
Wild leek flowers are delicious, have a long shelf life, and are great anywhere you'd garnish something with raw onion.