If you love ramps, you have to try fermenting their green, unripe seeds. During July in the Midwest, ramps will start to lower their flowers and make seeds.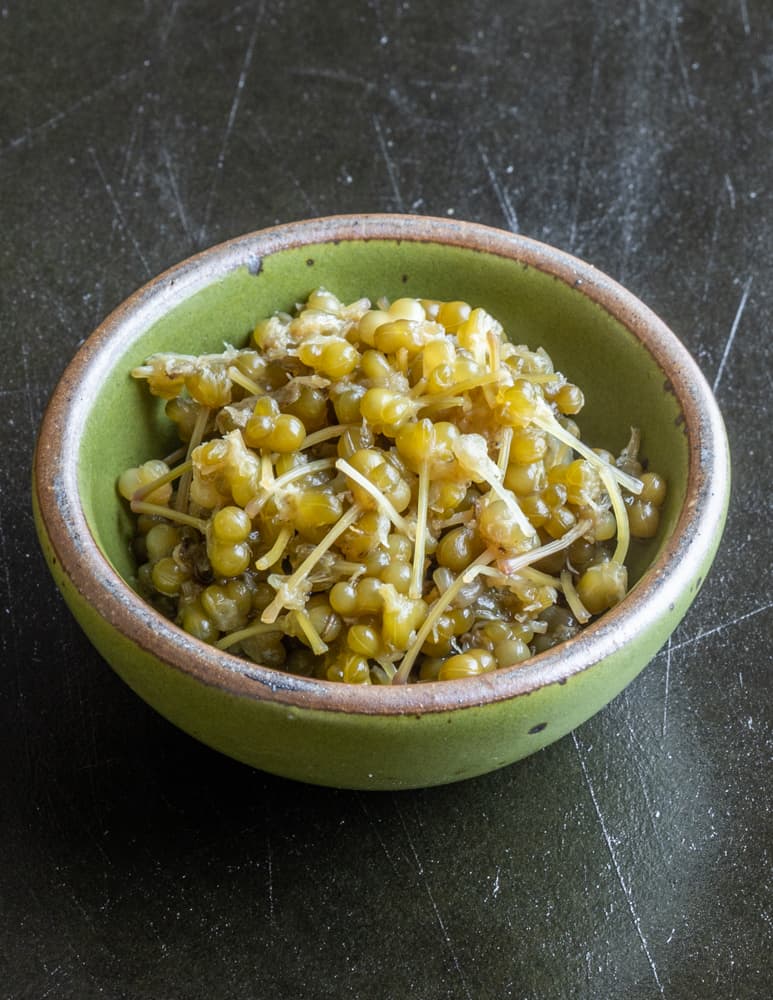 Like some other seeds, if you catch them at the right moment they're tender enough to be eaten whole.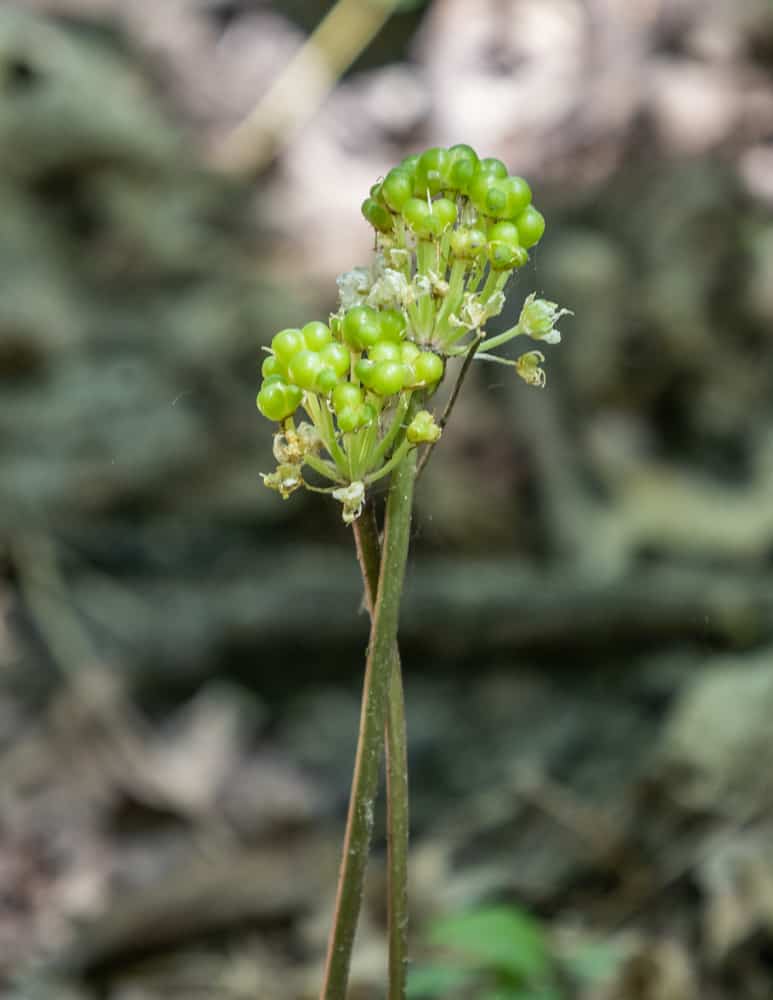 When harvesting, you'll want to make sure that you're picking green seeds that don't have seeds starting to form. While it isn't a huge deal and they won't be ruined if you pick them late, the black seeds will become more visible after fermentation and aren't as pleasing as smaller, pure green seeds.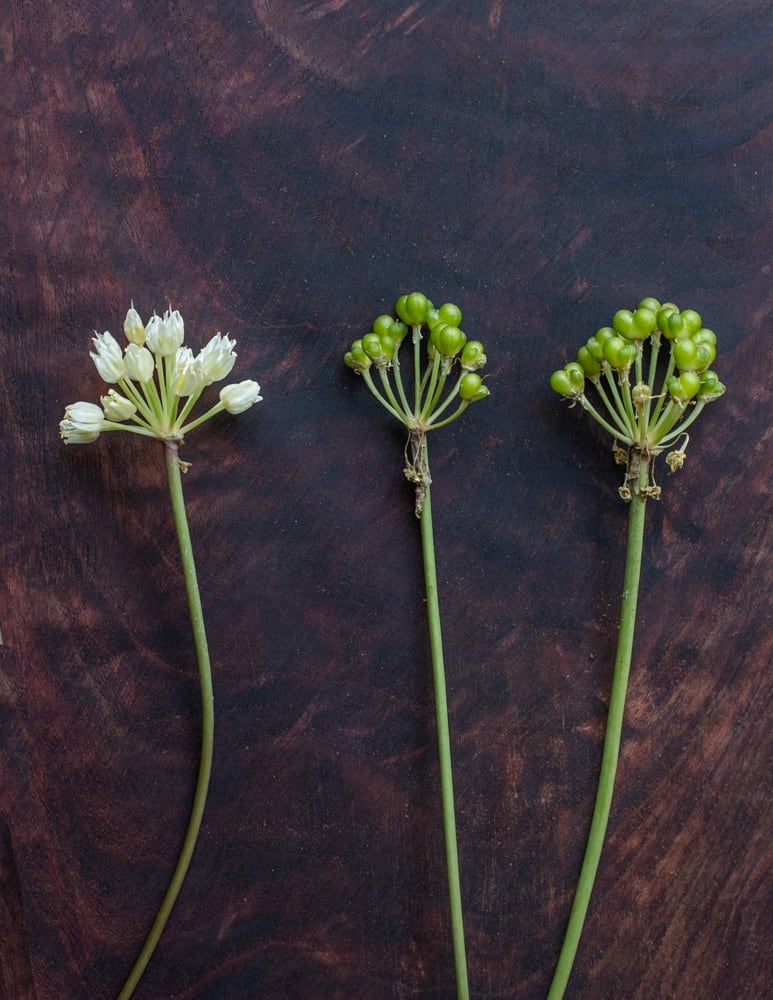 Picking from "virgin" patches
One thing that I should mention is that I only harvest ramp seeds from places where I haven't dug bulbs or leaves the same year. And with all the places I harvest from, I try to go back in the fall and spread (as well as collect) seeds every year to help them thrive.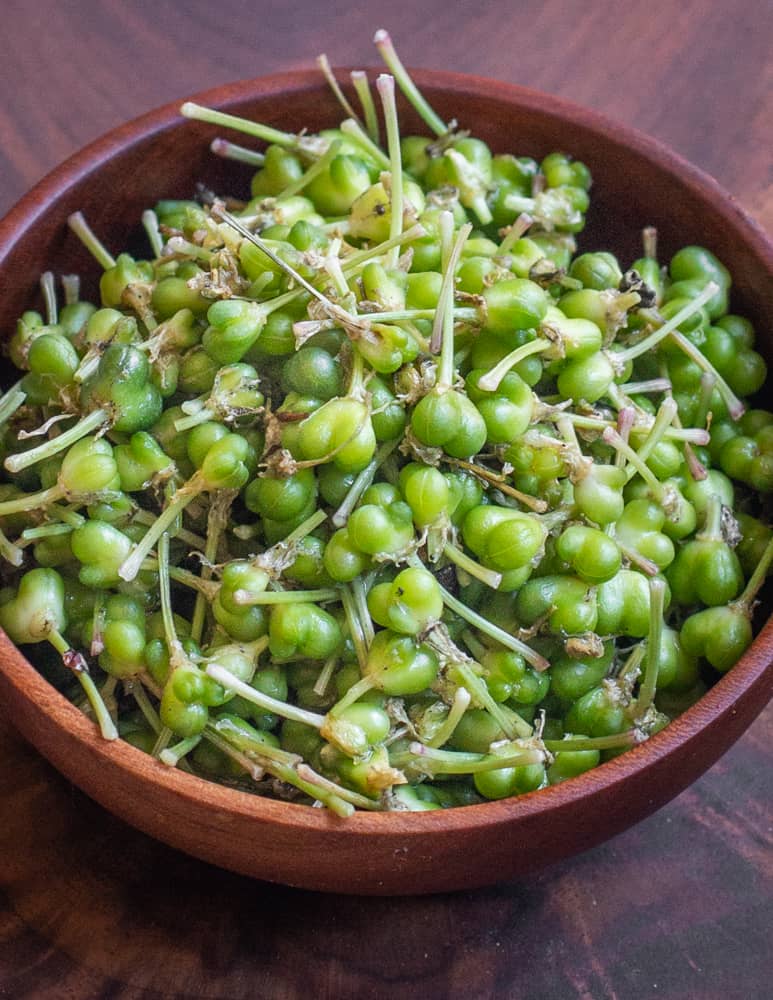 Just like every other part of everyone's favorite wild allium, green, unripe ramp seeds are potent and a little goes a long way. If you tried the Siberian fermented ramp leaves I posted earlier this year and liked them, you're in luck. Fermented ramp seeds have the same intense garlic flavor as the leaves you can use to offend your friends and family.
The only difference here is that you harvest green ramp seeds in the summer instead of the spring. Bulbs harvested in the spring can also be fermented exactly as I describe here, and there's a link to that at the bottom of the post.
You can also dig ramp bulbs in the summer, but the texture is slightly tough and the texture can be mealy so they're best pureed or minced before adding to a dish.
Fermentation
This is a simple ferment that's the same method I use to make homemade capers. I use the word caper to describe unripe flowers and seeds that are pickled and fermented, so I also refer to these as ramp seed capers.
All you have to do is harvest some green ramp seeds, wash them and put in a jar, cover them with water, add salt, screw on the lid, shake it and let it be for at least 2 weeks.
From there I've held jars for over a year at room temperature without processing (or opening) them and they've been perfectly fine. But, if you want to store them in a pantry you should process yours in a water bath.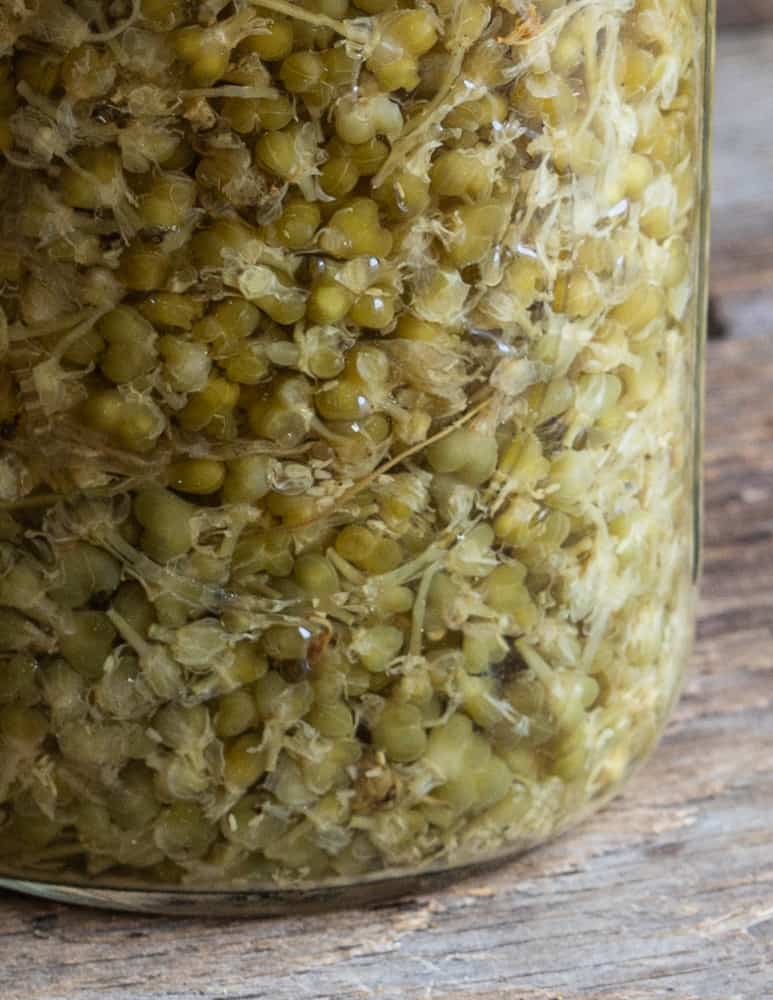 How to use
You can use the finished, fermented ramp seeds anywhere you'd like the flavor of garlic, or want a garlicky caper substitute. I like them best finely chopped or pureed into things as a seasoning. Tzatziki made with fermented ramp seeds is fantastic, I'm including a simple template for that at the end of the post.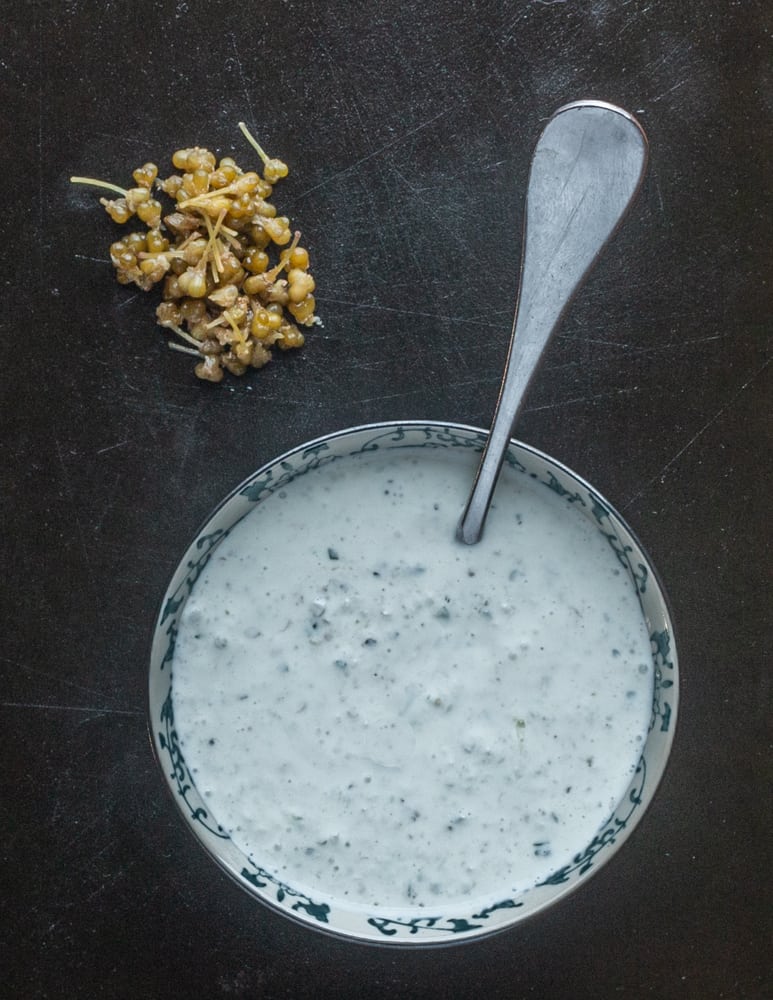 Here's a few things I've enjoyed with them and a few things I've been meaning to try. I'm sure you can find plenty of things to do with them.
Minced or pureed into dressings that call for raw garlic, like Caesar.
Minced and folded into pan sauces, especially with lemon.
Chopped and folded into bread dough as some people do roasted garlic.
Drop the seeds into a soup as it cooks to flavor it subtly. The seeds will get tender as the soup cooks.
Minced or Pureed and added to cheese sauces, spreads and dips.
Tzatziki
Finely chopped and used in vegetable salads.
Used to flavor beans as they cook.
Just about anywhere you'd use fresh garlic.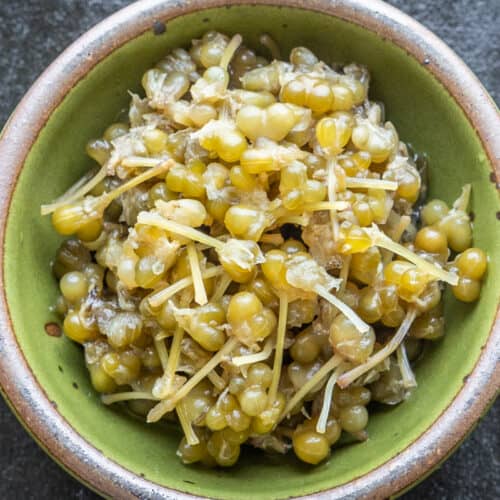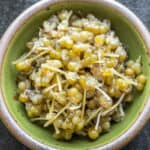 Print Recipe
Fermented Green Ramp Seeds
Green ramp seeds lacto-fermented in brine. They make a good substitute in recipes just about anywhere you'd use garlic.
Equipment
1 wide-mouth quart mason jar and a non-reactive lid
Ingredients
1

Tablespoon

kosher salt

3.5

cups

Green ramp seeds, as needed

Water, as needed to fill the jar
Instructions
Wash and dry the ramp seeds.

Pack the ramp seeds into the jar, add the water to cover. The seeds should be completely covered by ¼ inch.

Add the salt to the jar, screw on the lid and shake the jar gently to help dissolve the salt.

Place the jar in another container to catch any drips, then allow to ferment at room temperature for two weeks, or until the seeds are sour to your liking. Store the finished, fermented seeds in the fridge, or process in a water bath canner for 12 minutes, label, and store in a pantry.

Know that ramp seeds are incredibly strong smelling and may offend your friends and family. If you have to ferment it outside or in a garage it will work just fine.

The finished, fermented seeds will stay good for a very long time as long as they're always kept under a layer of fermented brine. Use the seeds as a substitute in recipes where you would use garlic. Typically I mince them or add to things where they'll be pureed or ground up.
Notes
Feel free to make this with less ramp seeds than the recipe calls for. When I write recipes for fermenting in jars I always write them to make the jar as full as possible to prevent excess air. If you have, say, only 1 cup of ramp seeds, just use a smaller jar with the same proportions listed. 
Nutrition
Calories:
112
kcal
|
Carbohydrates:
26
g
|
Protein:
6
g
|
Fat:
1
g
|
Saturated Fat:
0.1
g
|
Polyunsaturated Fat:
0.3
g
|
Monounsaturated Fat:
0.1
g
|
Sodium:
7032
mg
|
Potassium:
967
mg
|
Fiber:
9
g
|
Sugar:
8
g
|
Vitamin A:
3490
IU
|
Vitamin C:
66
mg
|
Calcium:
256
mg
|
Iron:
5
mg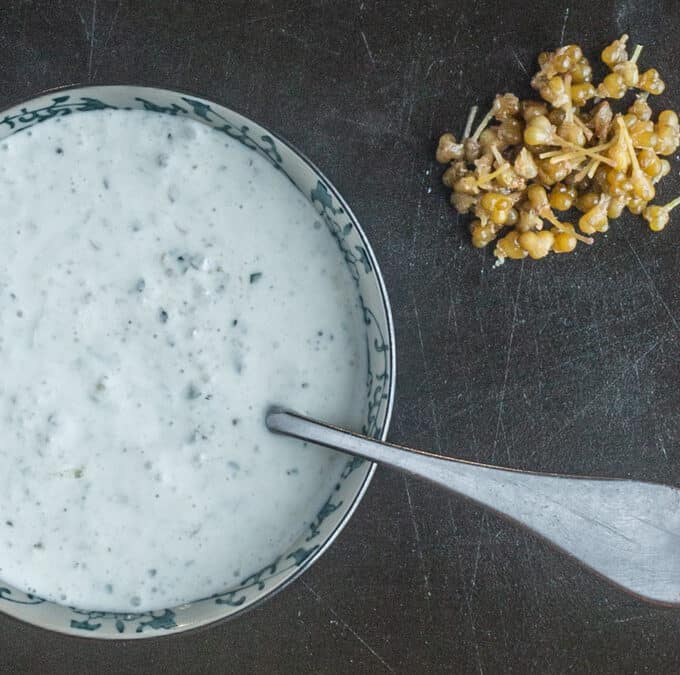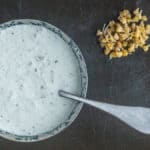 Print Recipe
Fermented Ramp Seed and Bee Balm Tzatziki
Tzatziki sauce made with fermented green ramp seeds, cucumber, lemon and dried bee balm instead of oregano. Makes about 1.5 cups.
Ingredients
1

cup

high-fat

thick Greek yogurt

2

oz

piece of cucumber

with skin, seeds removed *see note

¼

cup

fermented ramp seeds

½

teaspoon

salt

plus more to taste

1

Tablespoon

fresh lemon juice

Fresh cracked black pepper

to taste

1

Tablespoon

extra virgin olive oil

1

teaspoon

crumbled

dried bee balm leaves, or more to taste
Instructions
Chop the ramp seeds roughly, then put into the bowl of a food processor with the cucumber and pulse to a coarse paste.

Add the remaining ingredients except the dried bee balm and lemon zest and process until smooth. Depending on the size of the bowl of your food processor you may need to scrape down the sides of the bowl a few times to help the blades catch as this is a small batch of sauce.

Crumble in the dried bee balm, pulse a few times (but don't puree) to incorporate, then pour the sauce into a small bowl and add some grated lemon zest to taste.

Double check the seasoning for salt and lemon and adjust until it tastes good to you. Refrigerate in a covered container such as a mason jar. The sauce will keep for at least a week.
Related Posts
Siberian-Style Fermented Ramp Leaves