Cauliflower Mushroom Recipes
About
Cauliflower mushrooms (Sparassis crispa, americana and others) are a cousin to chicken of the woods and hen of the woods, but are a delicious, unique  mushroom in their own right. They have a texture I compare to mushroom noodles.
Quick Links
White Risotto with Cauliflower Mushroom Ragu | Cauliflower Mushroom Steaks | Steamed Cauliflower Mushrooms with Ponzu | Cauliflower Mushrooms with Dandelion Farfalle |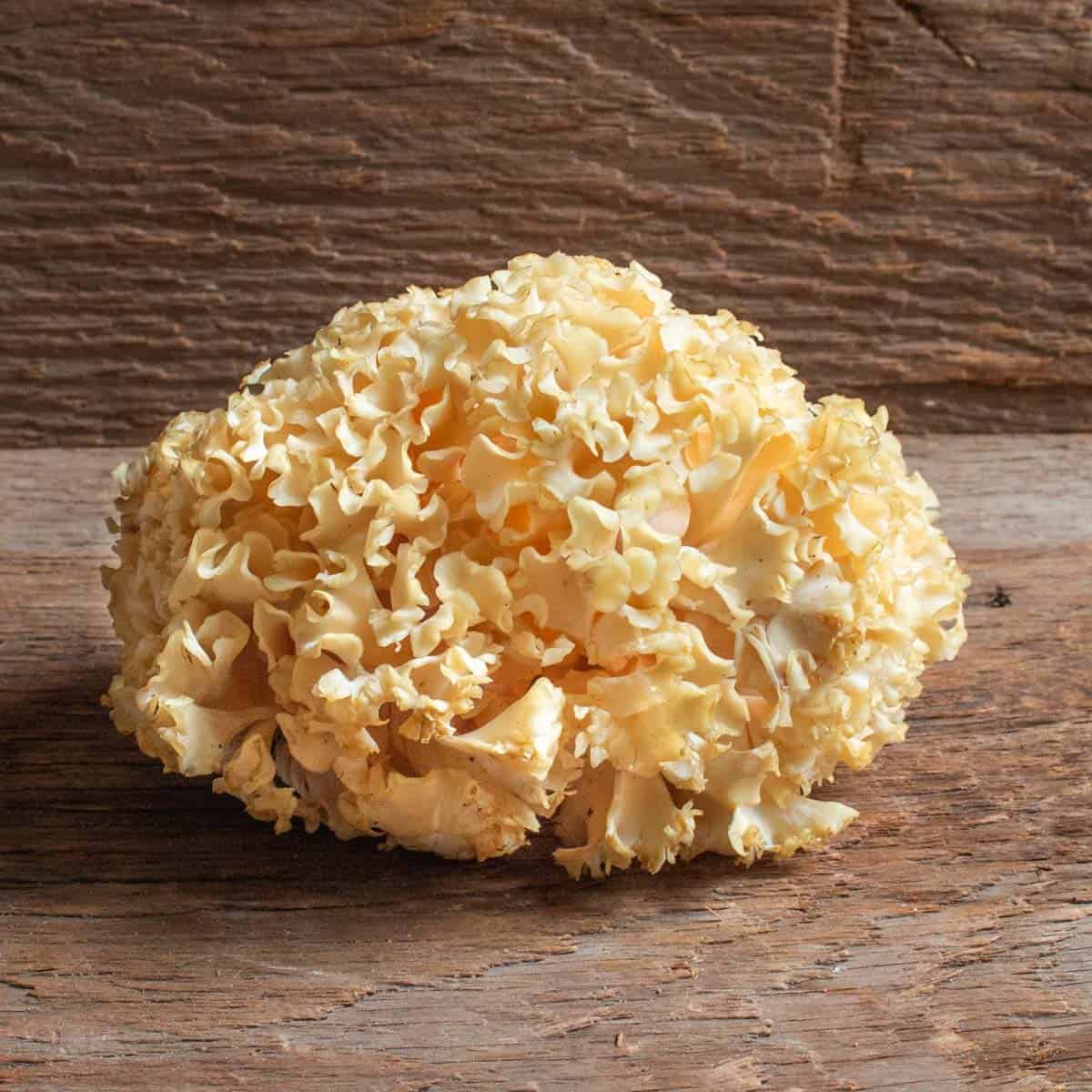 General Cooking and Tips
Cauliflower mushrooms are a joy to cook with, if you can find some. They start out looking big in the pan, but will wilt down quickly. As they grow best in the Pacific Northwest, they can often be wet and hold a lot of water.
They're also prone to larvae infestations, unlike most of the other mushrooms that come out of the PNW, so cook them quickly after you pick them, and keep them in the fridge. 
Dry Sauteeing
If it rained recently when you harvested some, try cooking them with a dry saute, that is, heating in a pan with no oil until the mushrooms wilt and the water evaporates, adding oil and a little salt at the end, cooking until the mushrooms are starting to brown around the edges.