Rowanberry Recipes
About
Rowanberries, the fruit of the mountain ash tree (Sorbus americana and others) are kind of like a small crabapple crossed with a berry. They're not sweet and have an astringent, bitter taste. If you're not familiar with them check out my Rowanberries profile.
They make up for the bitter taste with an attractive aroma that I describe to people like ripe grapefruit. They're a traditional food in the British Isles and Scandinavia, typically in the form of jelly used as a condiment for game.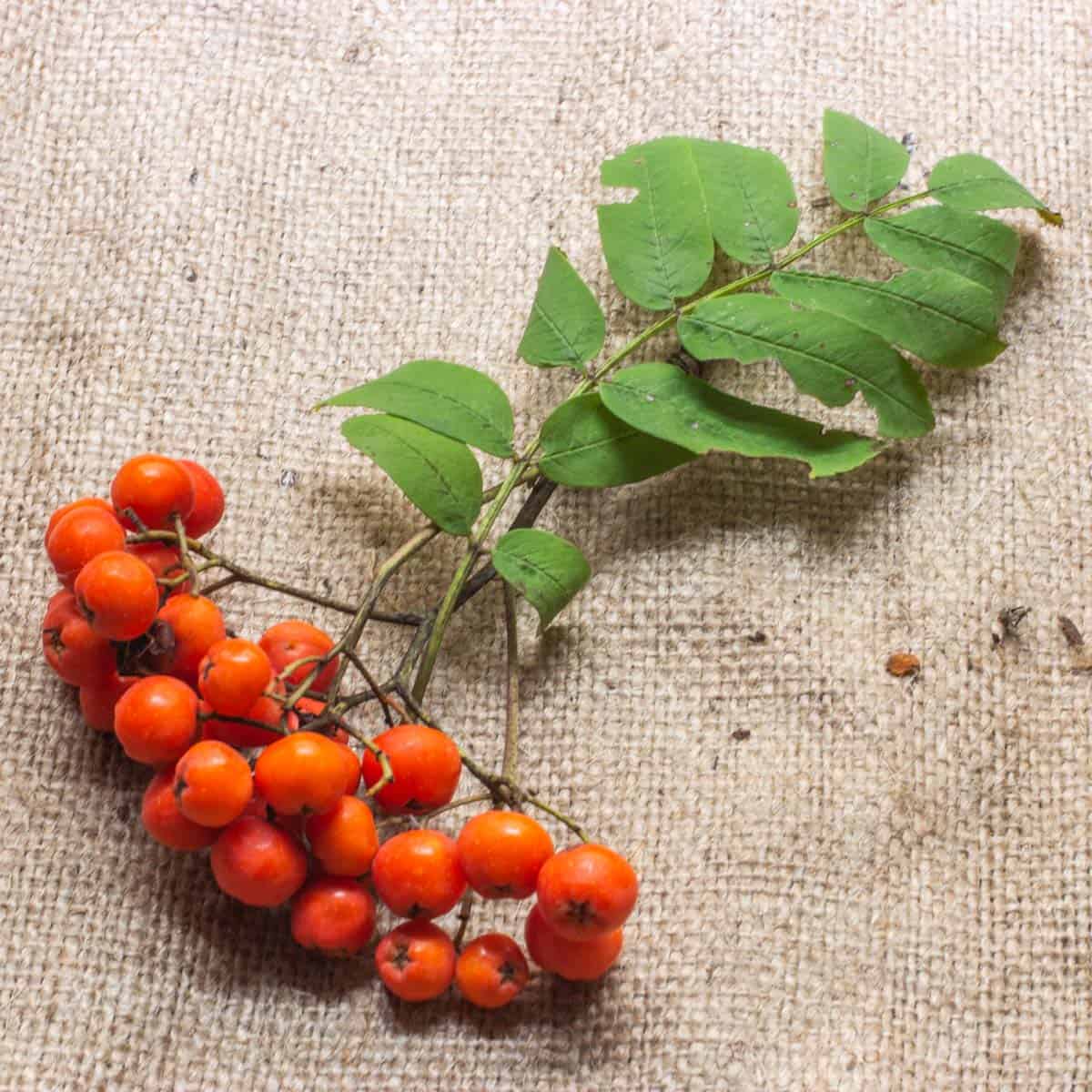 Jelly
Classic Rowanberry Jelly is an old method combining apples and rowans cooked together. The apple adds sweetness to counteract the bitter, as well as adding the only pectin you'll need. It has a wiggly, tender set and is one of my all-time favorite jellies.
Liquors
In Eastern Europe, the fruit are used to make liquors. The alcohol absorbs the aroma of the fruit without much of the tannins. I like to add sugar. If you want to try making your own, check out my Homemade Rowanberry Liquor.
Vinegar
Leftover fruit pulp from skinning or cooking jellies and jams can be used to make great Homemade Fruit Scrap Vinegar. I recommend using all rowan berries for the amount of fruit called for in the recipe for the strongest flavor.