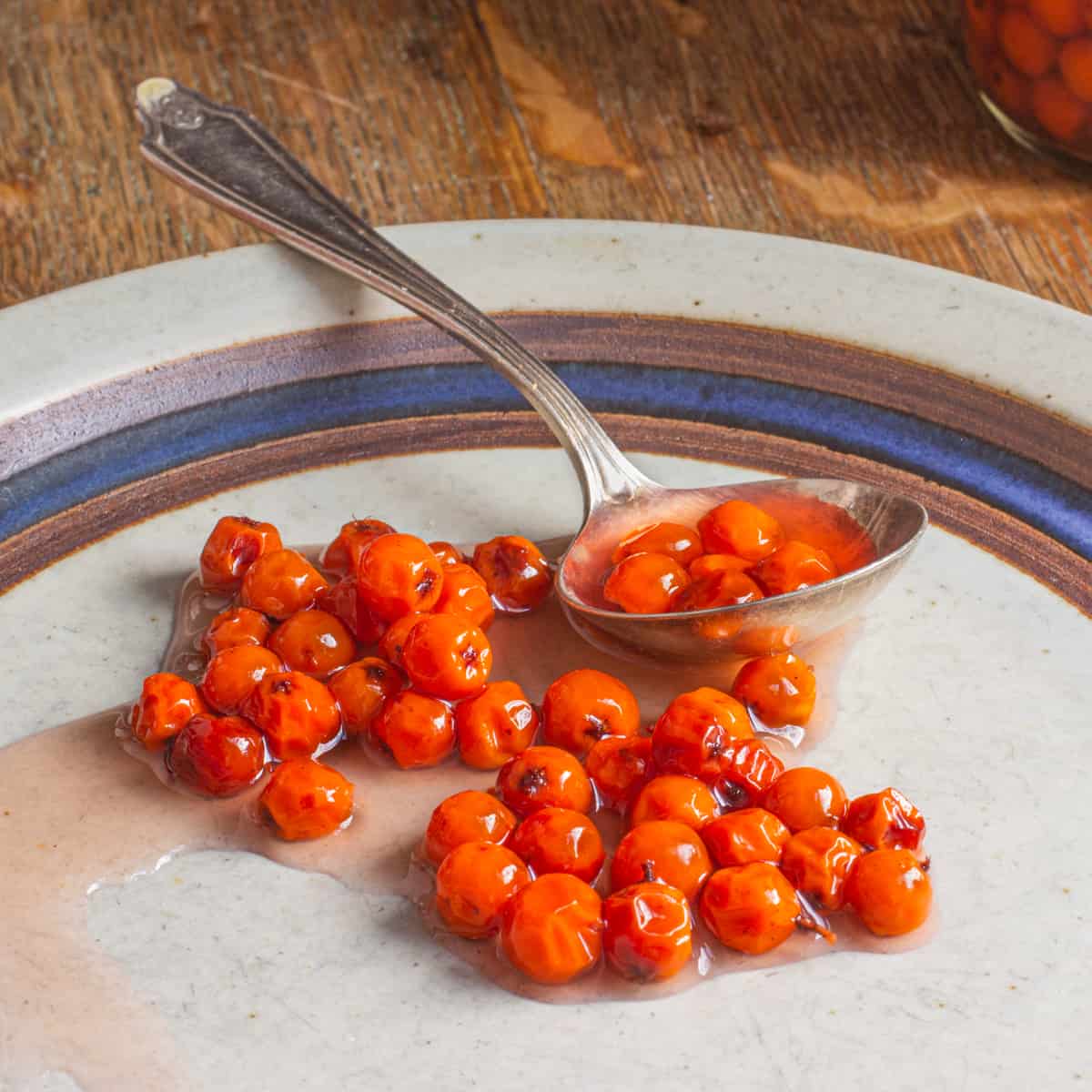 This is the best method I have for preserving rowanberries for people who might not find the flavor agreeable, but for me it all depends on when they've been harvested, and if they've seen a couple good, hard frosts, which drastically improves the flavor.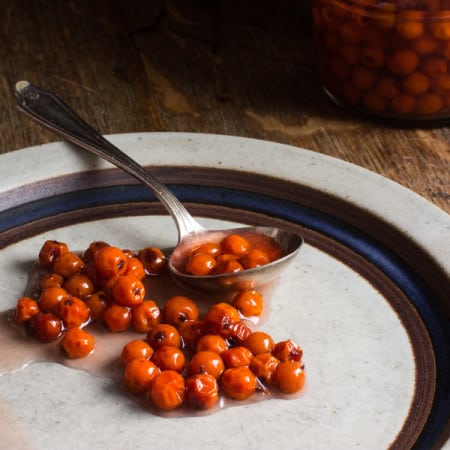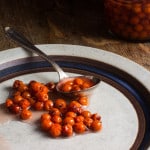 Print Recipe
Rowan Berries in Syrup
Ingredients
1

part Sugar

1

part Water

Rowanberries

removed from their stems
Instructions
Heat a water bath canner, next, heat the sugar and water in a pot until simmering briskly. Turn off the heat on the sugar water, then add the rowan berries and stir. Using a slotted spoon, pack the rowan berries into pint mason jars and cover with the remaining syrup, leaving a ½ in room of headspace at the top. Process the berries for 10 minutes in a water bath canner, then cool. Leave the berries to age for a few at least a few weeks in a cool dark place.
Notes
A simple sugar solution will tame the most bitterness, especially after a couple weeks or more. After a while I found myself feeding these to people straight out of the jar, they're that good. You could add whatever flavorings to the syrup you want, but less is more.
Make sure you don't try to make things too sweet and up the amount of sugar, it has a tendency to make skins tough when there is too much.
If you don't want to can these, you can also just store them in the fridge.