As an edible, milkweed gives a lot of gifts: buds, shoots, immature inner silk and flowers, but one of the tricky ones to work with are it's leaves. Fresh, lightly cooked, the leaves have a papery, rough texture that resists water and dressings, and really absorbs fat.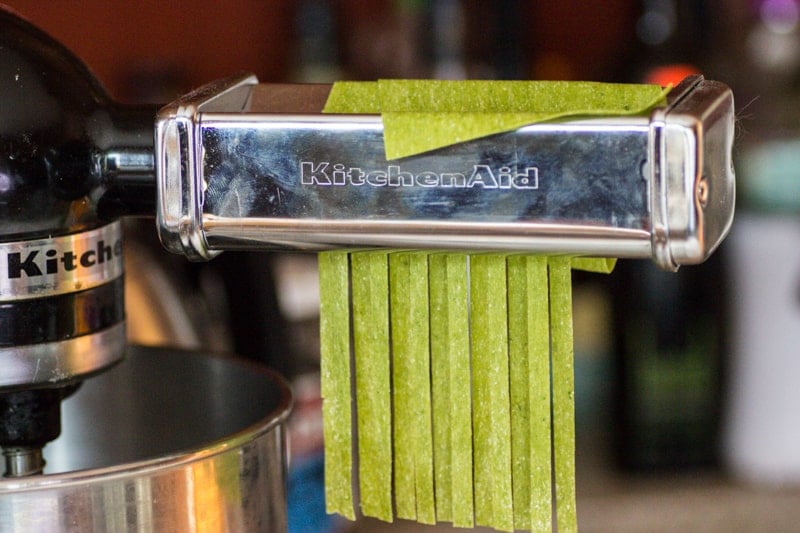 Basically, a bowl of wilted milkweed leaves is going to be a hard sell on your friends and family. But, if you harvest milkweed shoots, you're going to have extra leaves, and, if you don't want to compost them, you can cook them, make them into a puree, and whip up some snazzy green milkweed leaf pasta dough.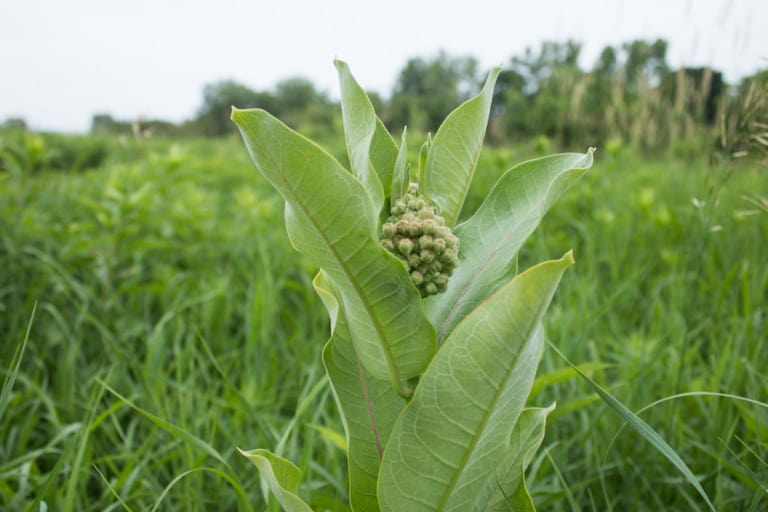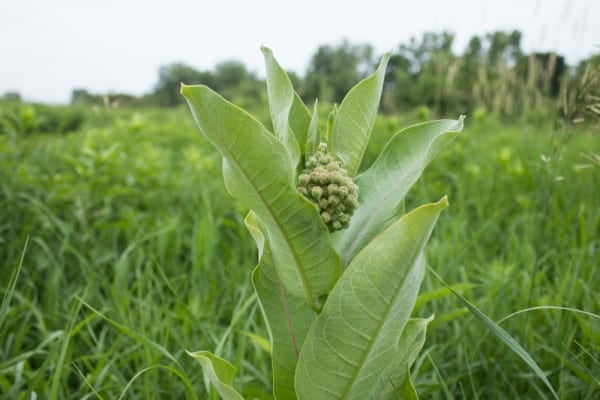 Like most other colored doughs not made with intensely flavored herbs, you're not going to bite into a noodle and say "Oh milkweed!". Moreso, the leaves are just a coloring agent, made from a by-product of harvesting the shoots and buds. If you want to see a finished dish, I made one in this post here.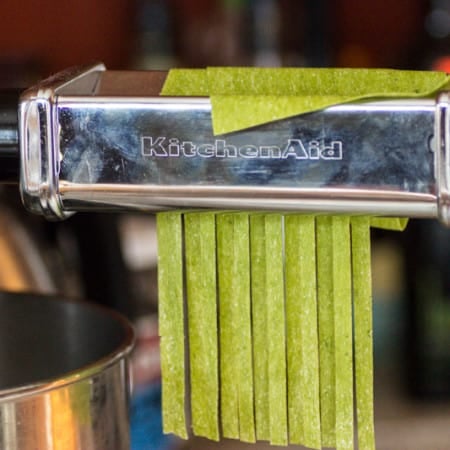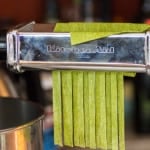 Print Recipe
Milkweed Leaf Pasta Dough
Makes about 1 lb, more than enough for 4 people
Ingredients
3

egg yolks

1

large

egg

Fresh milkweed leaves

about 2 ounces

2

cups

all purpose flour

½

teaspoon

kosher salt

Water

as needed

Semolina flour to dust the work surface

as needed
Instructions
Bring a pot of lightly salted water to a boil. Blanch the milkweed leaves for 30 seconds, then refresh in an ice bath and drain. Chop the blanched milkweed leaves finely, then puree on high speed in a blender or food processor with the egg yolk until finely pureed.

In the bowl of a stand mixer or by hand, combine the flour, salt, and egg-milkweed puree. Mix the ingredients together with a dough hook attachment until a smooth dough is formed. Allow the dough to rest for 30 minutes before rolling out.

To roll out the milkweed pasta, cut off ¼ of the dough at a time and roll out thinly with a rolling pin. Roll out the pasta to the thinnest setting available on the pasta machine, then cut ½ inch fettuccine noodles with a knife by hand or with a fettuccine attachment.

Toss the cut fettuccine in semolina flour to prevent sticking. Freeze the pasta or store in the refrigerator for up to 3 days, tossing occasionally with more semolina flour if needed to prevent sticking.
More