Have you ever seen thin, white enoki mushrooms in the grocery store? They also grow wild, although they are a different color and shape. Commercially grown enoki are raised without light, which makes them stay white.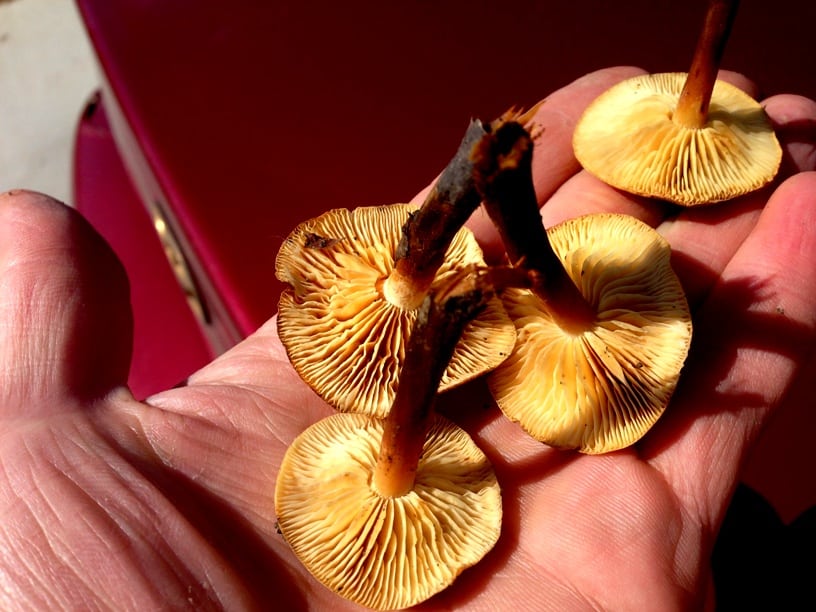 In the wild enoki develop viscid orange caps and a brown stem, and are much more pretty than the store bought varieties from my experience.
Some people might not know it since these guys grow throughout the summer, but these are the first mushroom I see each year, even before morels. They will come up through the snow in some places if the ground is right, somehow they seem to be able to melt the snow around them enough to poke out and make patches of ground thaw. I have heard they can survive freezing as well, and will even continue to produce spores afterword.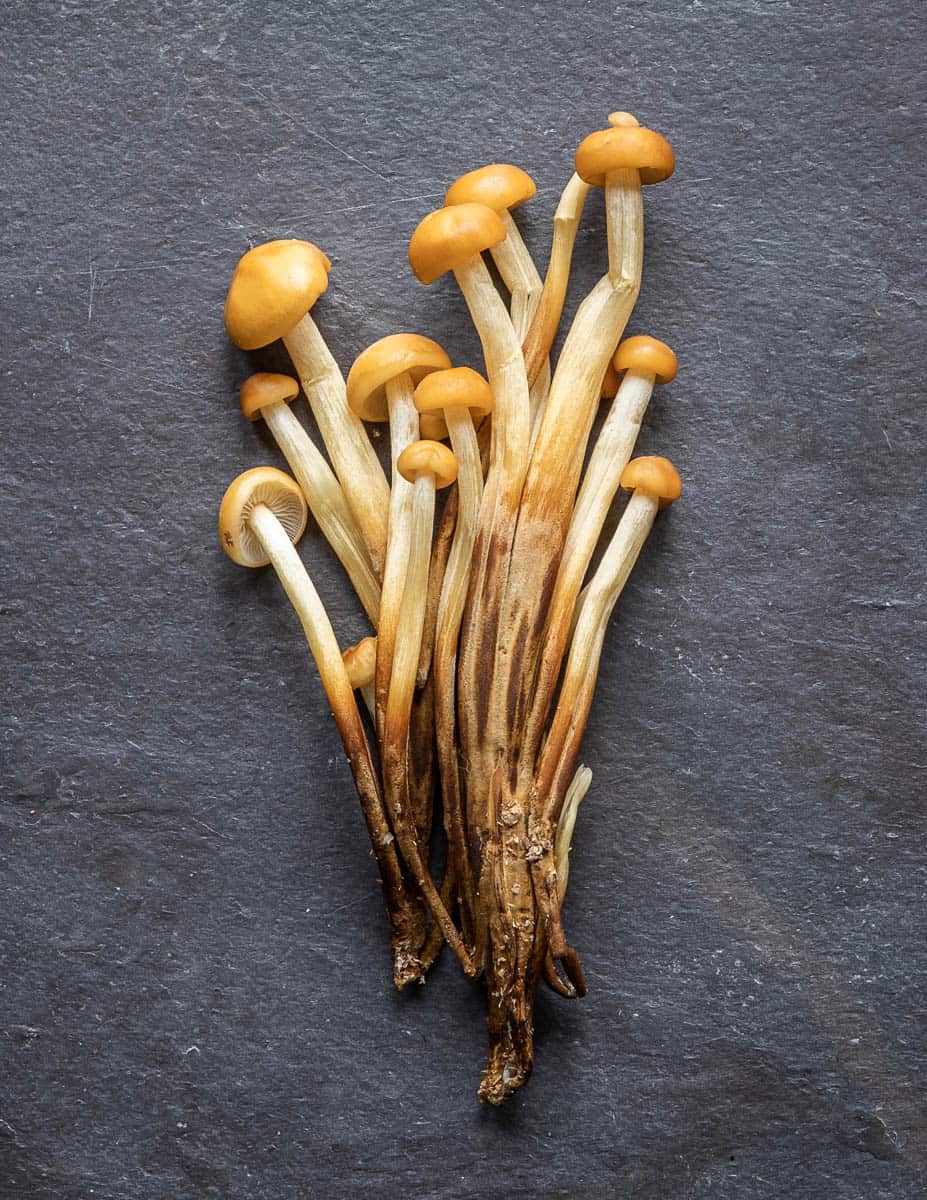 Of course, you can eat them, but they do slightly resemble a number of very poisonous mushrooms, and their flavor is only ok. I don't typically pick them for the table.
Habitat

These grow directly on dead wood during the winter and through spring thaws. They particularly like dead willow trees and hardwoods.
Cooking

These cook very very quickly, if you are eating them hot, simply cook until they wilt, (about 30 seconds) then put on a paper towel and season with a bit of salt to taste their flavor, they are mild and pleasant.
Preservation

These can be pickled, stewed and frozen, or the stem trimmed and dried. When they are very young and in tight clusters, I like to pickle them.