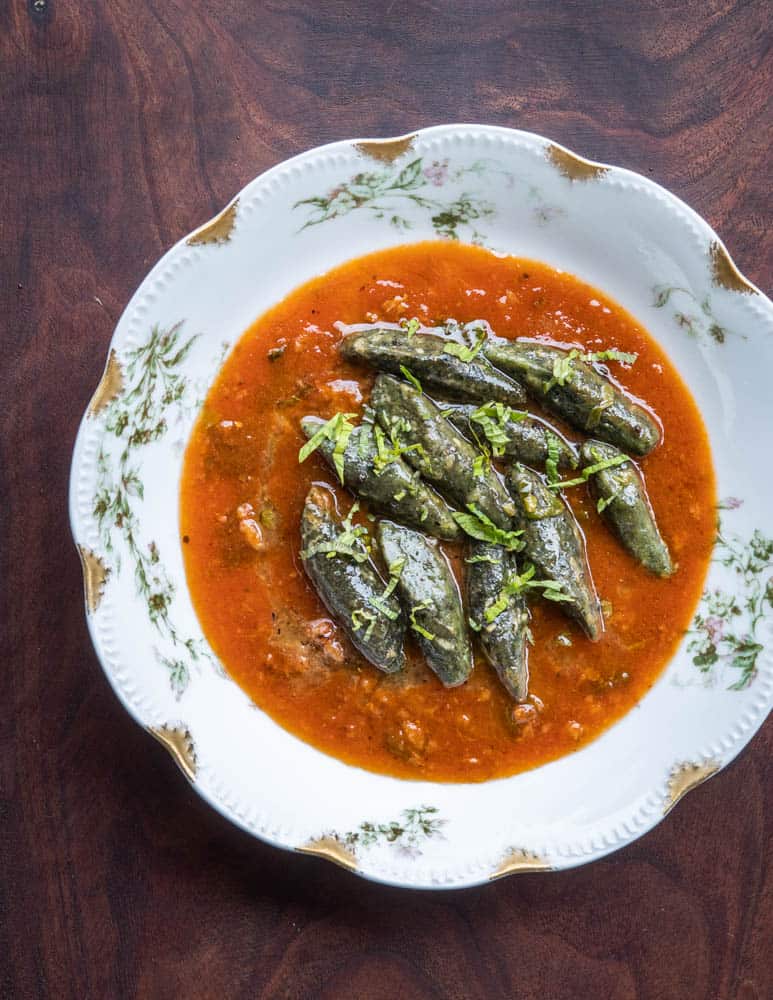 Deep green nettle gnocchi are a great way to celebrate spring. Unlike typical gnocchi you're probably familiar with, these are a rustic, peasant gnocchi that (gasp!) include no potato, or flour in the dough.
There's a number of different specific pasta names that you could use to refer to them, malfatti could work, although sometimes that name refers to what I would call gnudi as they include cheese.
Pisarei, the bread gnocchi of Piacenza could probably work too, but unlike pisarei, these breadcrumb gnocchi contain no boiling water. So, I think just calling them nettle breadcrumb gnocchi is fine.
Steaming the nettles
Steaming the nettles leaves more of their natural flavor in the green, and you will absolutely taste the difference here if you're used to using blanched nettles.
In fact, I served these to one person who didn't care for the strong flavor of nettles that comes through. If you find the flavor strong for you, serve them with a tomato sauce and it won't be noticeable.
If you crave the strong, verdant taste of common stinging nettles like I do, consider serving them all alone with the brown butter mint sauce and parmesan I describe in the recipe below, without the tomato. Wood nettles (Laportea canadensis) will have a more mild, vegetal flavor.
Special thanks to my friend Ellen Zachos who turned me onto a similar version of these in her nice book The Foragers Pantry.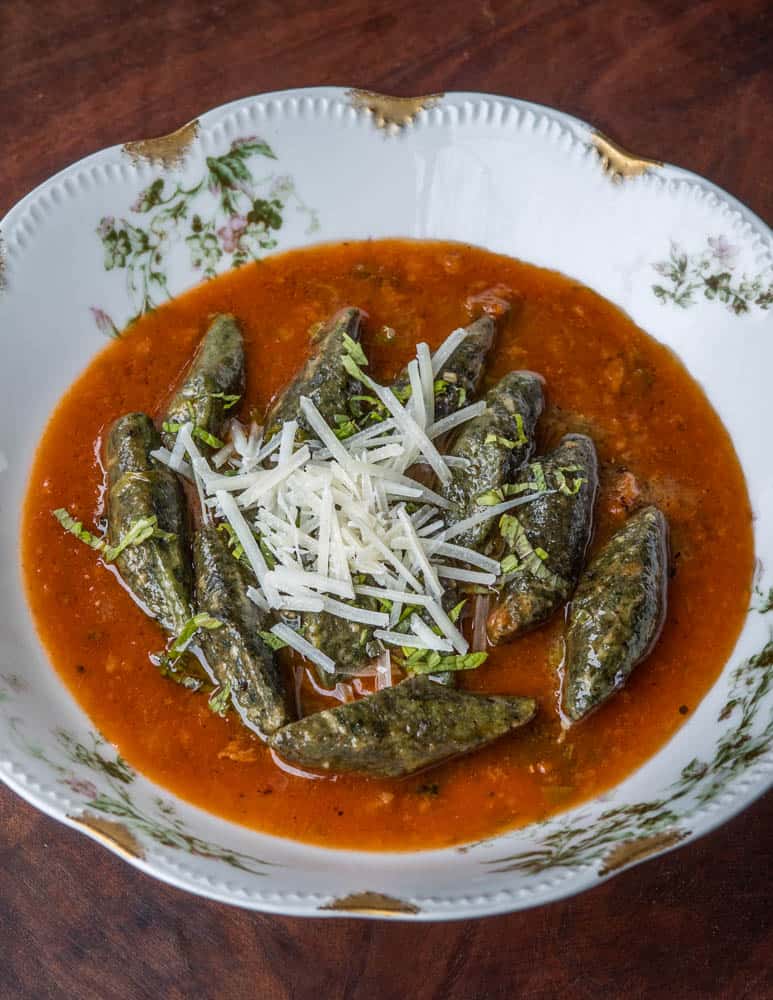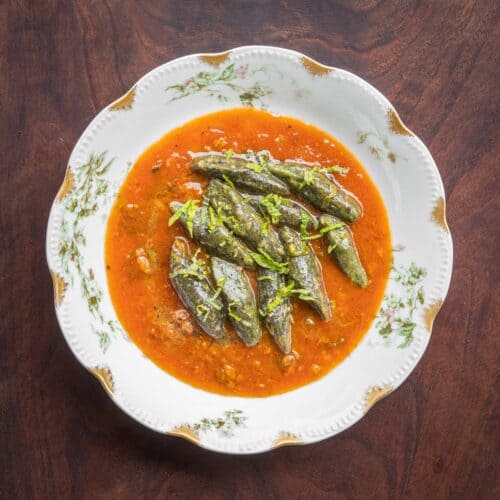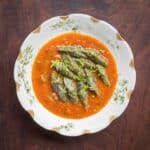 Print Recipe
Italian Nettle Breadcrumb Gnocchi
A traditional, rustic Italian gnocchi made from nettles, cheese, breadcrumbs and egg. Serves 4 as a light appetizer or two as an entree. Scale as needed.
Ingredients
4

oz

nettles

Pinch

of kosher salt

A few scrapes of fresh nutmeg

to taste

½

cup

grated parmesan cheese

¾

cup

dry breadcrumbs

preferably sourdough (gluten free breadcrumbs are fine here too)

2

large egg yolks

1

large egg

All purpose flour or equivalent

for rolling the gnocchi
Instructions
Prepare a pot for steaming, a pasta pot with a steamer insert works well. Wash and clean the nettles, then steam for 2-3 minutes.

Remove the nettles and allow to cool naturally, spread out on a tray. Chop the nettles, then combine in a food processor with the eggs, cheese, nutmeg, and pinch of salt and blend to a smooth-ish paste. Scrape the nettle mixture into a mixing bowl, combine with the breadcrumbs, cover, and allow to hydrate for at least 4 hours.

Separate the dough into 4 balls, then, with floured hands, roll the dough out into ½ inch logs. Cut the logs on the diagonal with a bench knife, toss with flour, and reserve until needed. From here the nettle gnocchi can be cooked straight away, or frozen until needed.

To cook them, bring a pot of lightly salted water to a boil, add the gnocchi and cook for 4-5 minutes until they float and are cooked throughout. Cut one in half to check their doneness, as when they float they will still need another couple minutes to cook through as they're more dense than regular gnocchi.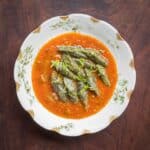 Print Recipe
Nettle Gnocchi di Magro with Wild Mint Butter
Nettle breadcrumb gnocchi with a light tomato sauce, wild mint butter and parmesan. Serves 4 as an appetizer or two as an entree.
Ingredients
1

recipe sourdough nettle gnocchi

see recipe

1

cup

homemade tomato sauce

your favorite type

4

tablespoons

unsalted butter

1.5

tablespoons

finely shredded wild or cultivated mint

spearmint

Kosher salt and fresh ground black pepper

¼

cup

dry white wine

Fresh grated parmesan

for serving
Instructions
Warm the tomato sauce and keep hot, taste and adjust the seasoning if needed.

Meanwhile, in a small saucepan, heat the butter on medium heat until it darkens and smells toasty, add the mint, taking pleasure in the sizzle and delicious aroma of butter and herbs, along with a pinch of salt and pepper and cook for 20 seconds, then add the wine and turn off the heat.

Cook the nettle gnocchi is boiling lightly salted water for 4-5 minutes, then transfer to the sauce pan with the butter or toss in a bowl.

Divide the tomato sauce between for small soup bowls or appetizer bowls, divide the gnocchi evenly between them, spooning the excess butter over the top of each. Garnish with a pinch of extra mint chiffonade if you have some, and pass the parmesan at the table.