Black Walnut Recipes
About
Black walnuts are one of the most widely available wild nuts I know of, and, I, along with many other people, find them delicious.
Their unique flavor can be an acquired taste. You can buy them commercially, but the ones you crack yourself will be the freshest, with a superior flavor and larger sized pieces compared to commercial supplier.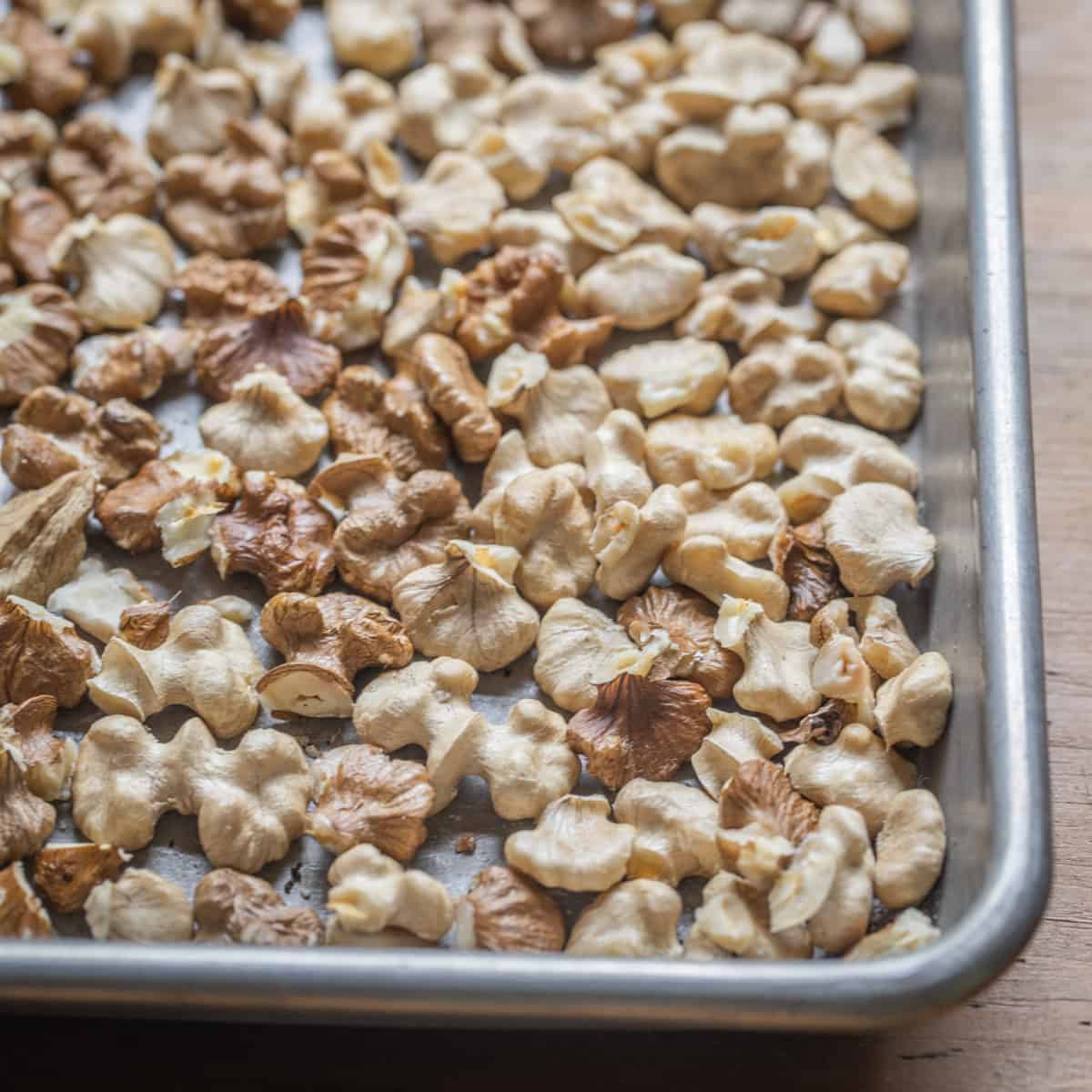 If you're new to these and want to know to harvest your own, check out The Forager's Guide to Black Walnuts.
If you live in the Midwest, you'll also want to be aware of their cousin the Butternut / White Walnut and The Forager's Guide to Shagbark Hickory Nuts that can be harvested and processed in the same way but have a milder flavor.
The Best Cracker
If you already have black walnuts and are using a hammer, vice, or other method to crack them, I strongly recommend investing in Grandpa's Goody Getter: The Best Black Walnut Cracker.
The GGG is the best cracker I've used, and can be used to crack both black walnuts and butternuts. Using this cracker I occasionally get whole, complete nuts.
Cooking
You can use the nuts in sweet and savory dishes. Here's some of my favorites.
Green Walnuts
The nuts are harvested green in some places and there's some really interesting things you can try. My favorites are Green Walnut Jam, or Preserves, where green nuts are preserved whole in syrup.
Nocino, the Black Walnut Liquor and Green Walnut Molasses are great too.
Sweet
My personal favorite is my Black Walnut Croquant-a recipe that'll remind you of candied nuts from a state fair, but better.
Savory
Aside from tossing them in just about any salad you can think of, I also like to use them to make Georgian Walnut Spread, and Black Walnut Pesto.