Black walnut ice cream is a tradition in the American South, and a surprisingly successful commercial ice cream flavor everyone should try at least once. In this post I'll show you how to make your own, along with handy chef tips for cooking with black walnuts and making ice cream in general.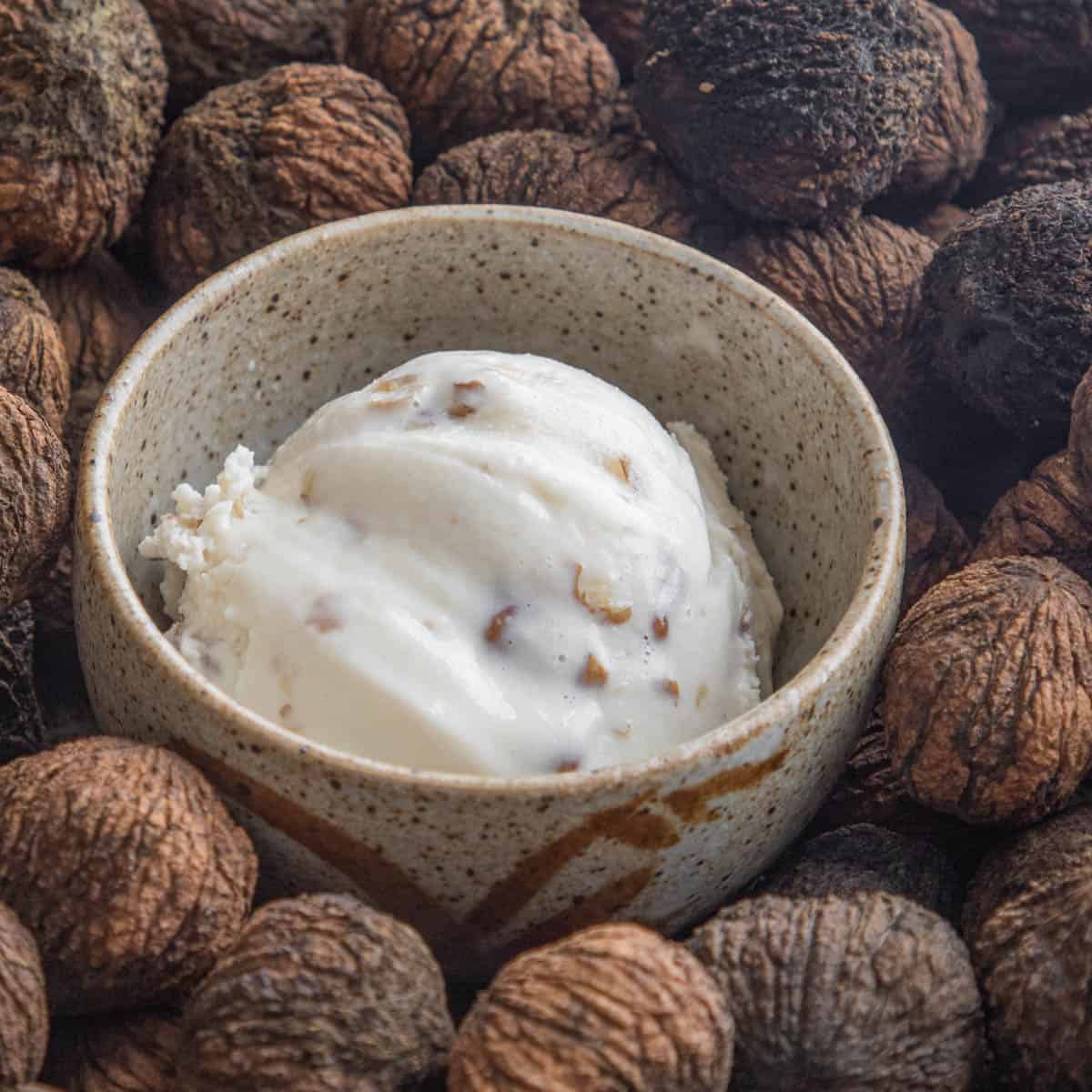 Black walnut ice cream: the only flavor I know of made with wild-harvested ingredients.
Commercial Black Walnut Ice Cream
Originally, black walnut ice cream was made with real black walnuts. Trying to cash in on the popularity of a seasonal flavor, lots of ice cream companies have sold their own versions, including Haagen Daz, Blue Bell, Baskin Robbins and more.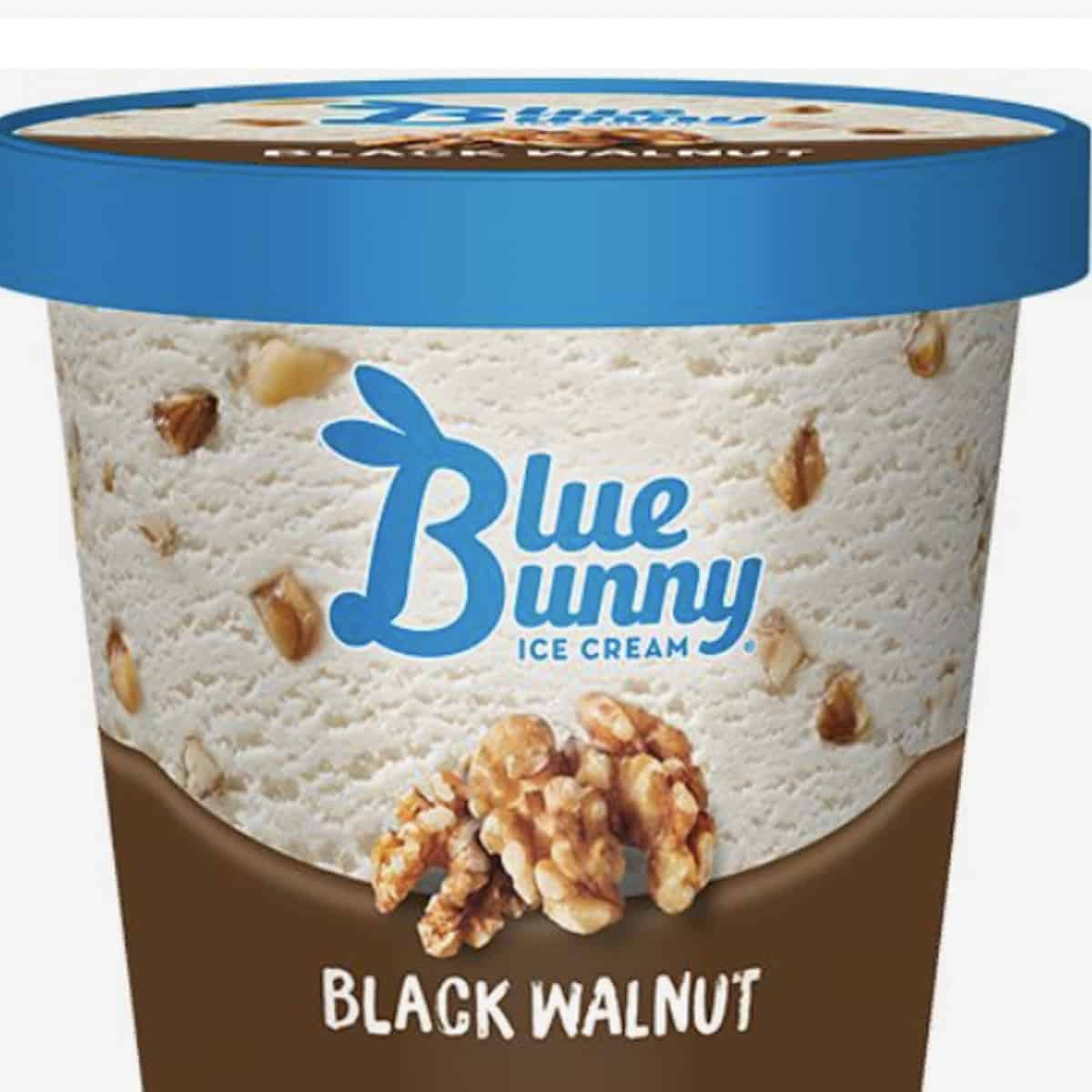 Black walnut on the label. English walnuts in the ice cream.
Unfortunately, grocery store versions are nowBlack walnuts on the label. English walnuts in the ice cream. mostly made with English walnuts and flavored with black walnut extract. If you use wild black walnuts, there's no need for any funny business.
Black Walnut vs English Walnut
A nut tree Native to North America, black walnuts (Juglans nigra) are very different from English walnuts (Juglans regia). Black walnuts are foraged and taste strong, with a bold, earthy perfume unique to the world of nuts. English walnuts are European. They're the walnuts sold in grocery stores with a mild, nutty taste.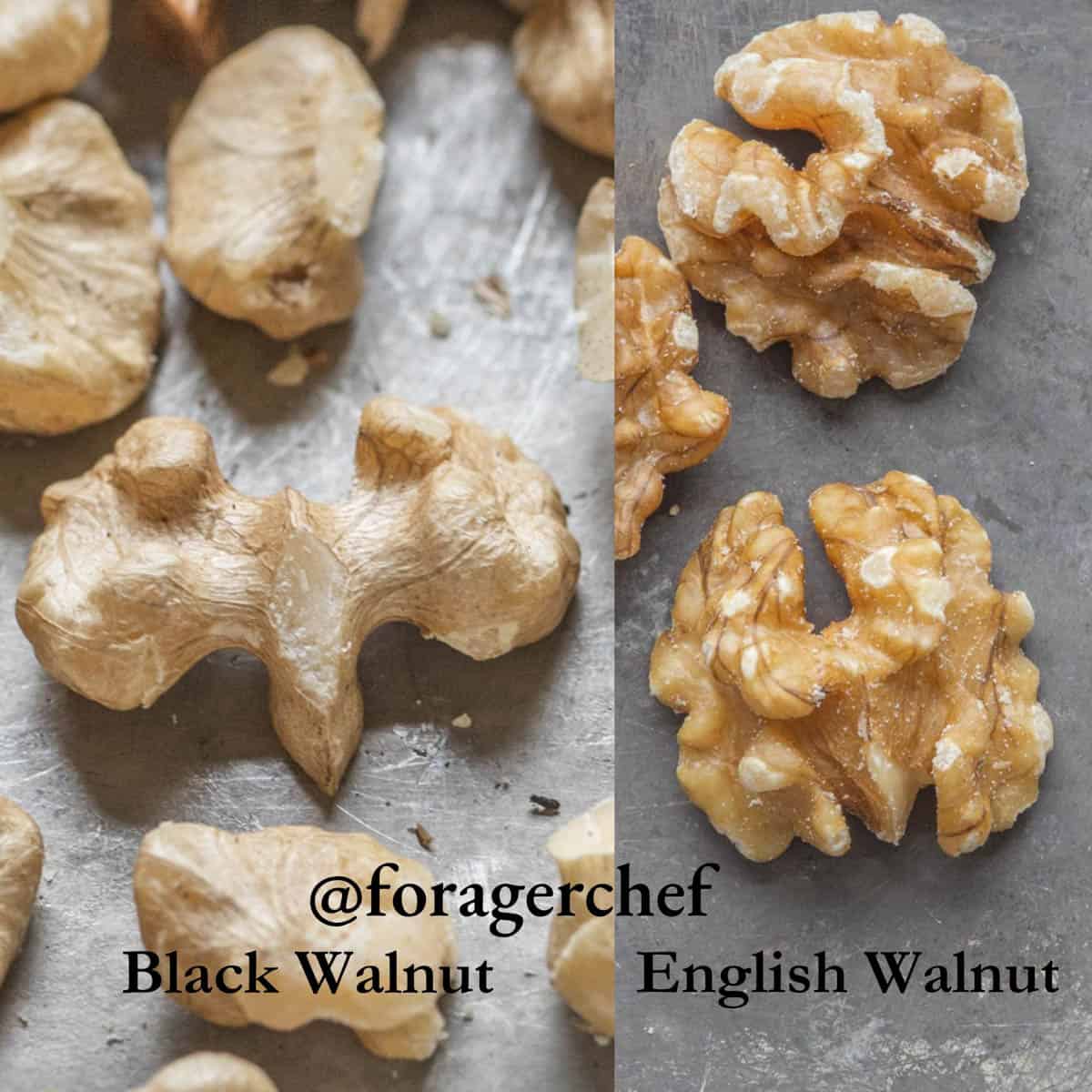 The strong flavor of black walnuts is an acquired taste and some people don't care for them. To me, both of those characteristics are hallmarks of delicacy.
Black Walnut Ice Cream Ingredients
I couldn't make up my mind, so I made two versions: a classic black walnut ice cream recipe, and one for maple season.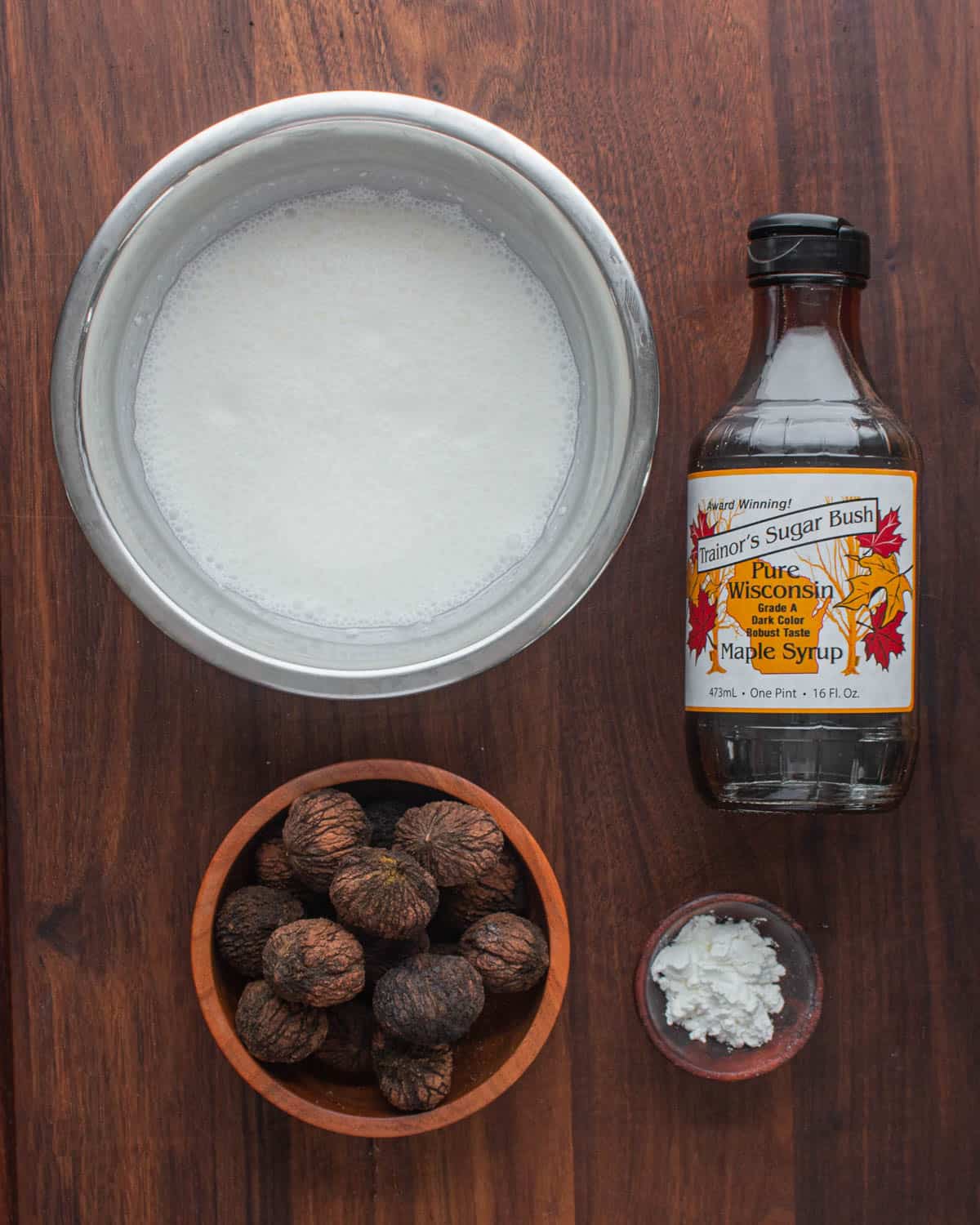 To make the classic recipe, you'll need half and half, sugar, cornstarch or egg yolks, salt and vanilla. For the maple walnut ice cream, you'll need heavy cream, half and half, maple syrup and corn syrup. I also add foraged vanilla extract to mine.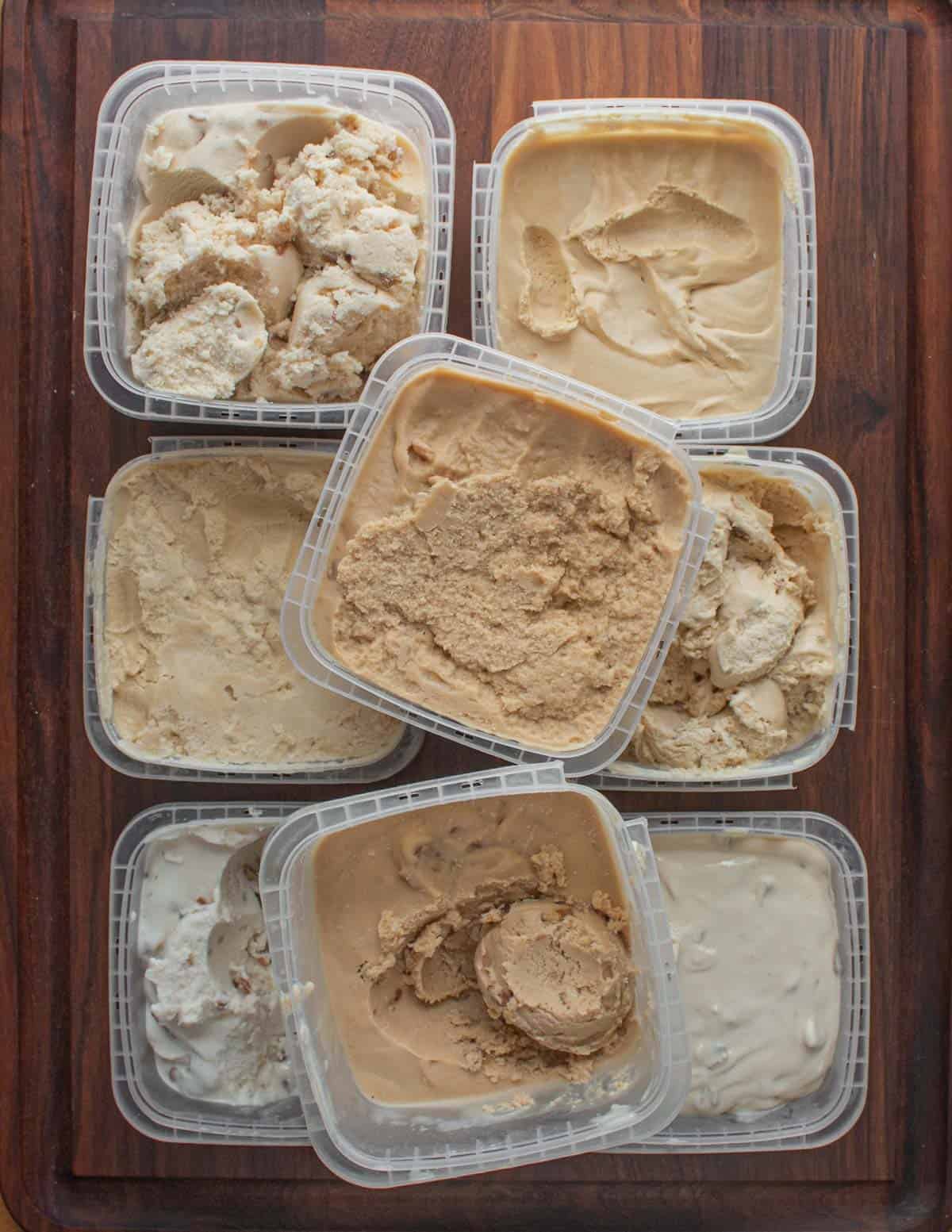 How to Make Black Walnut Ice Cream
This is a basic ice cream, with the secret being I use cornstarch instead of eggs. The secret to the intense flavor is cooking the walnuts directly in the ice cream base, which perfumes the ice cream in a way most people will have never tasted before.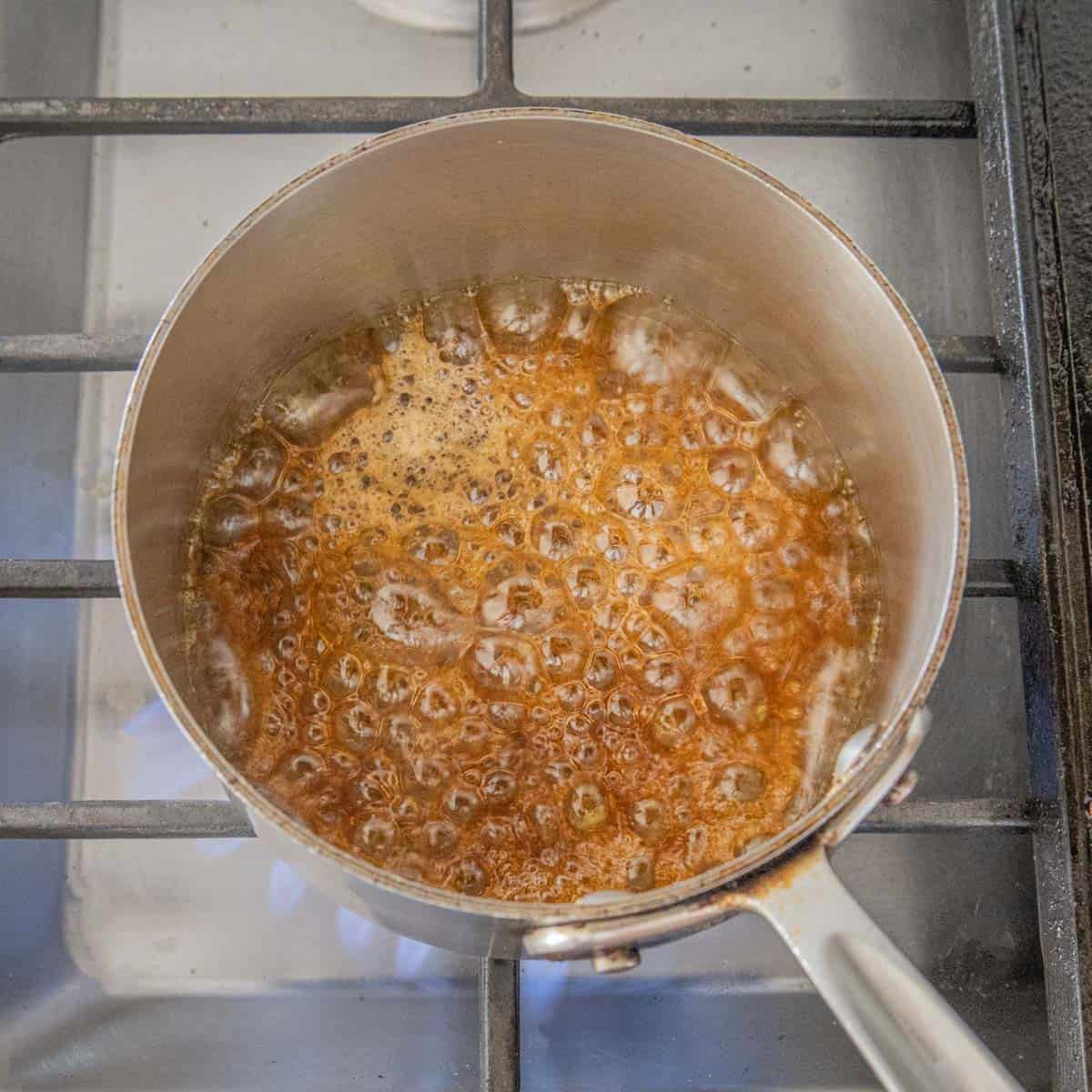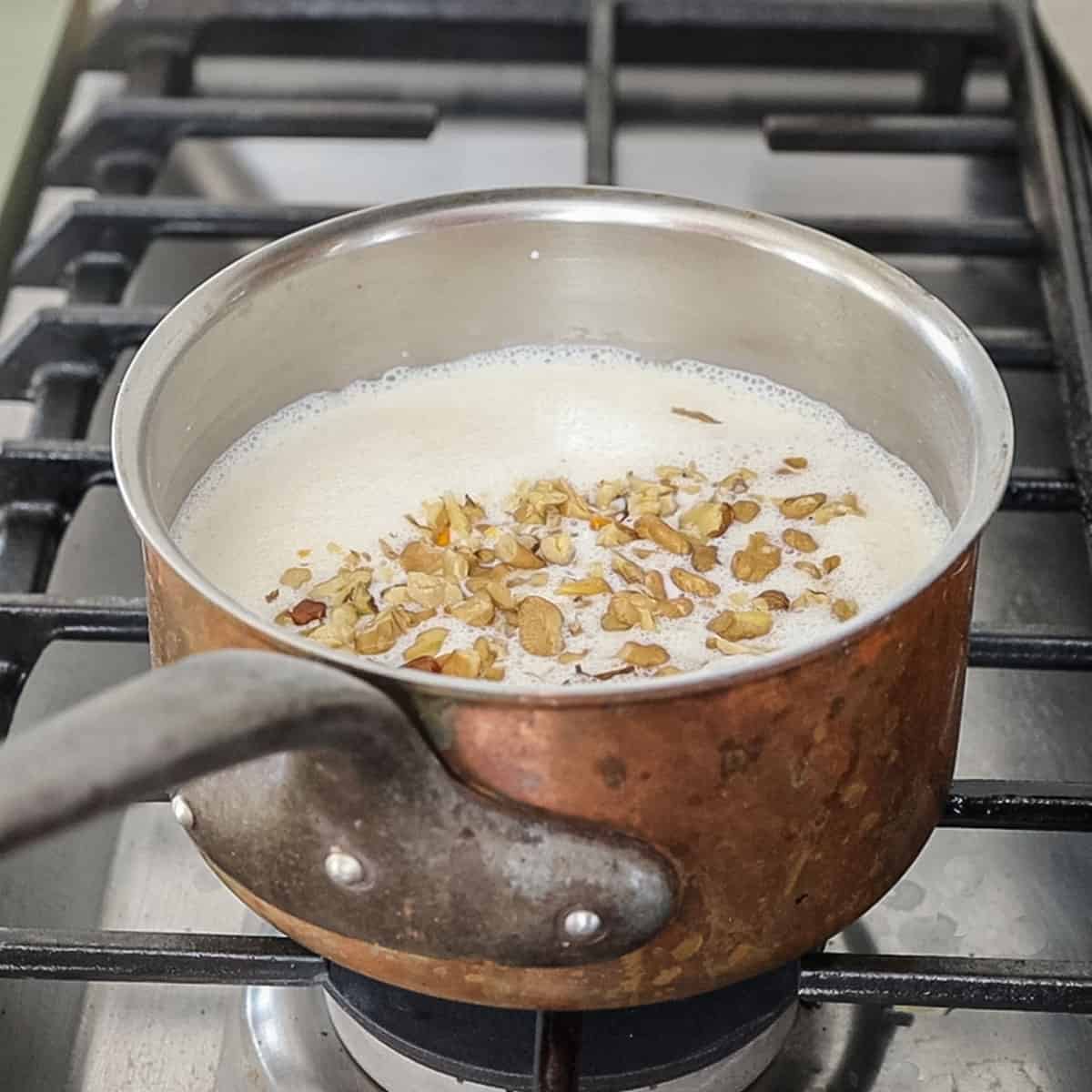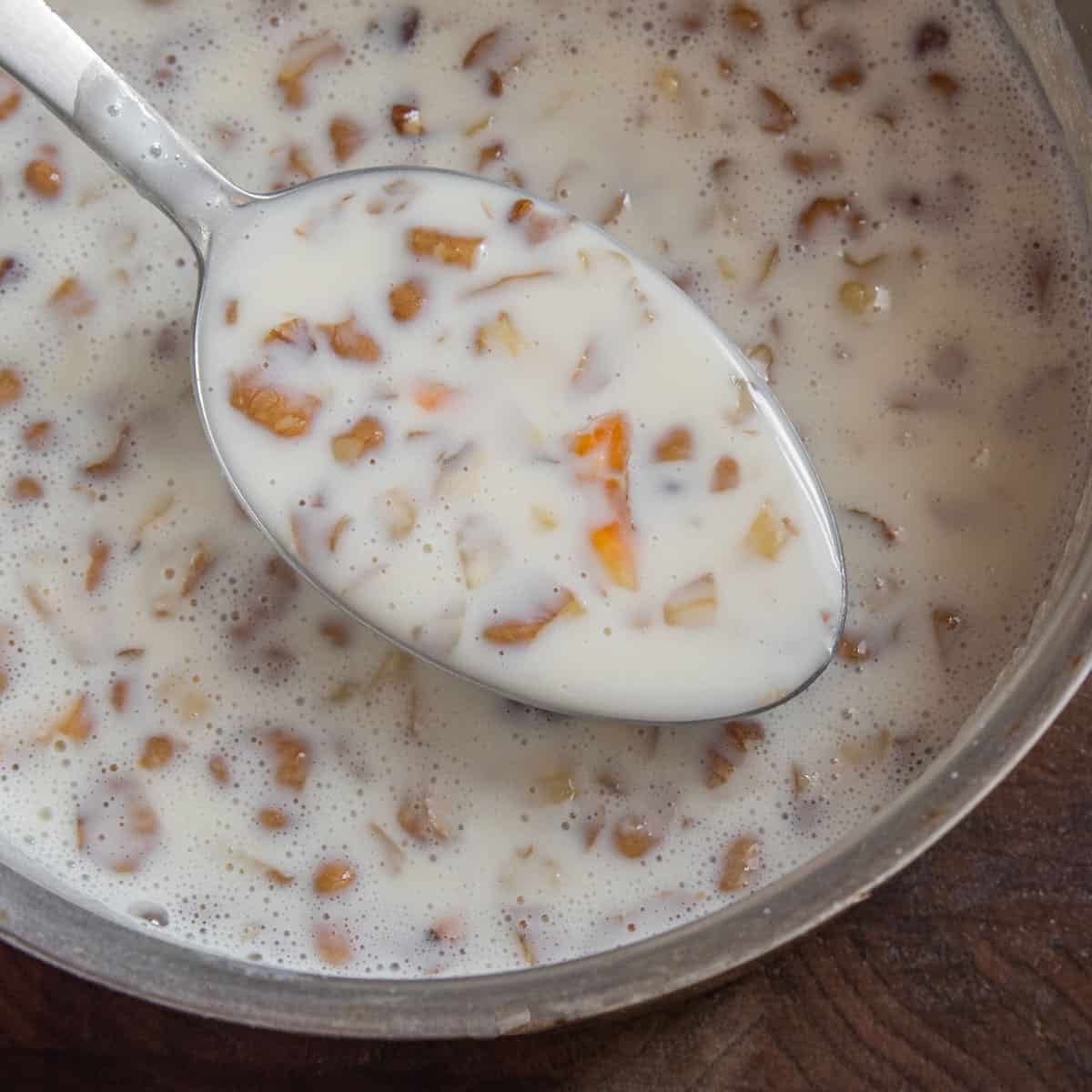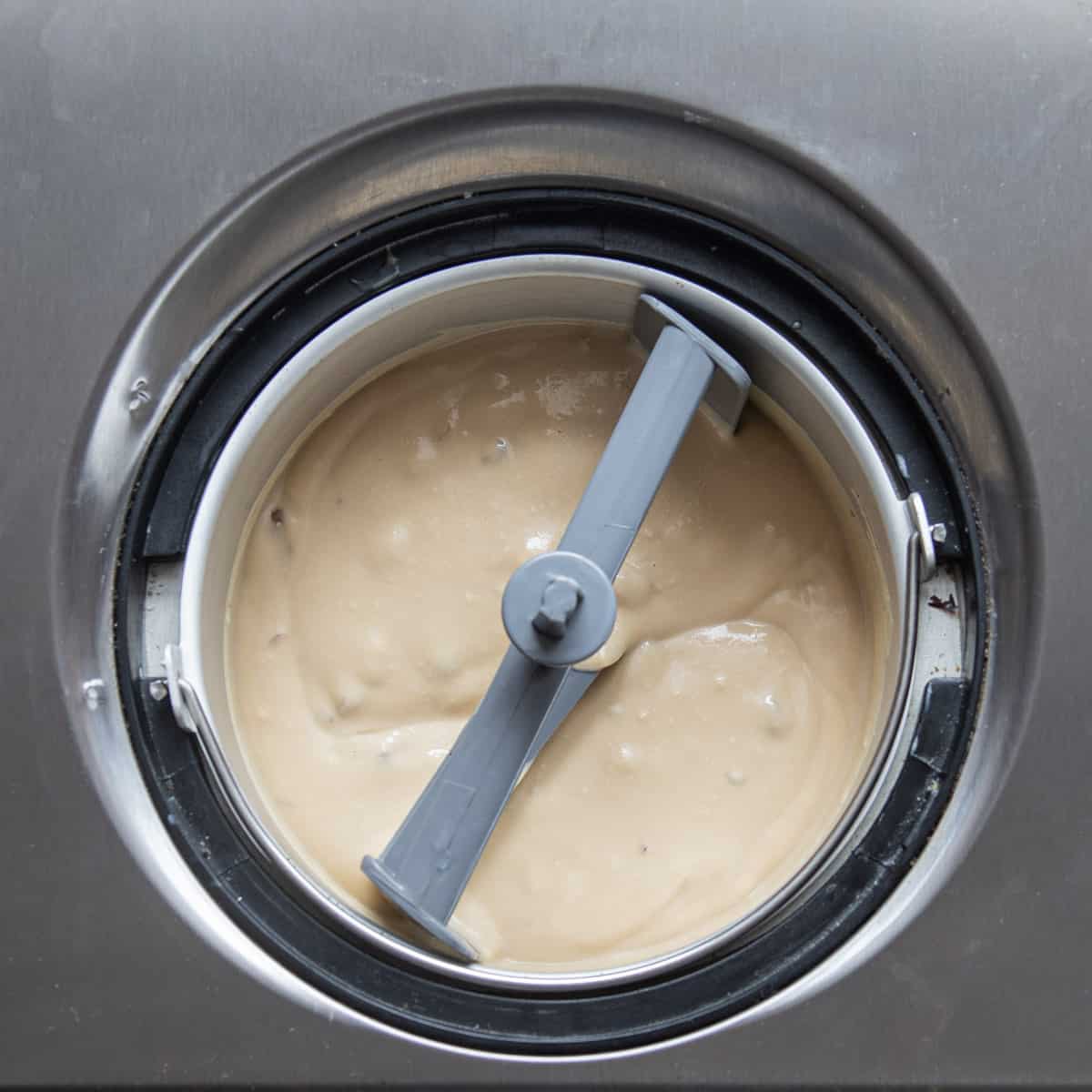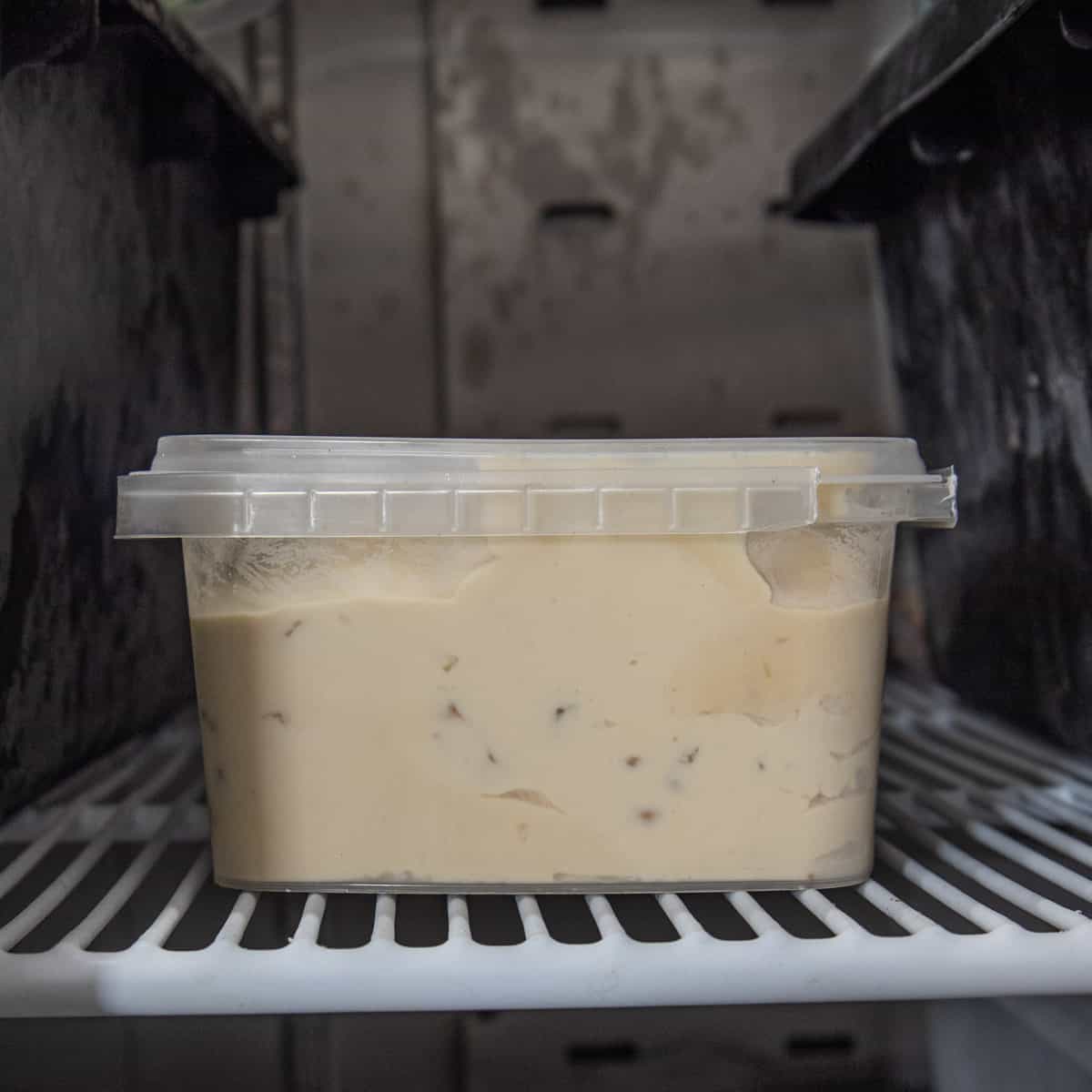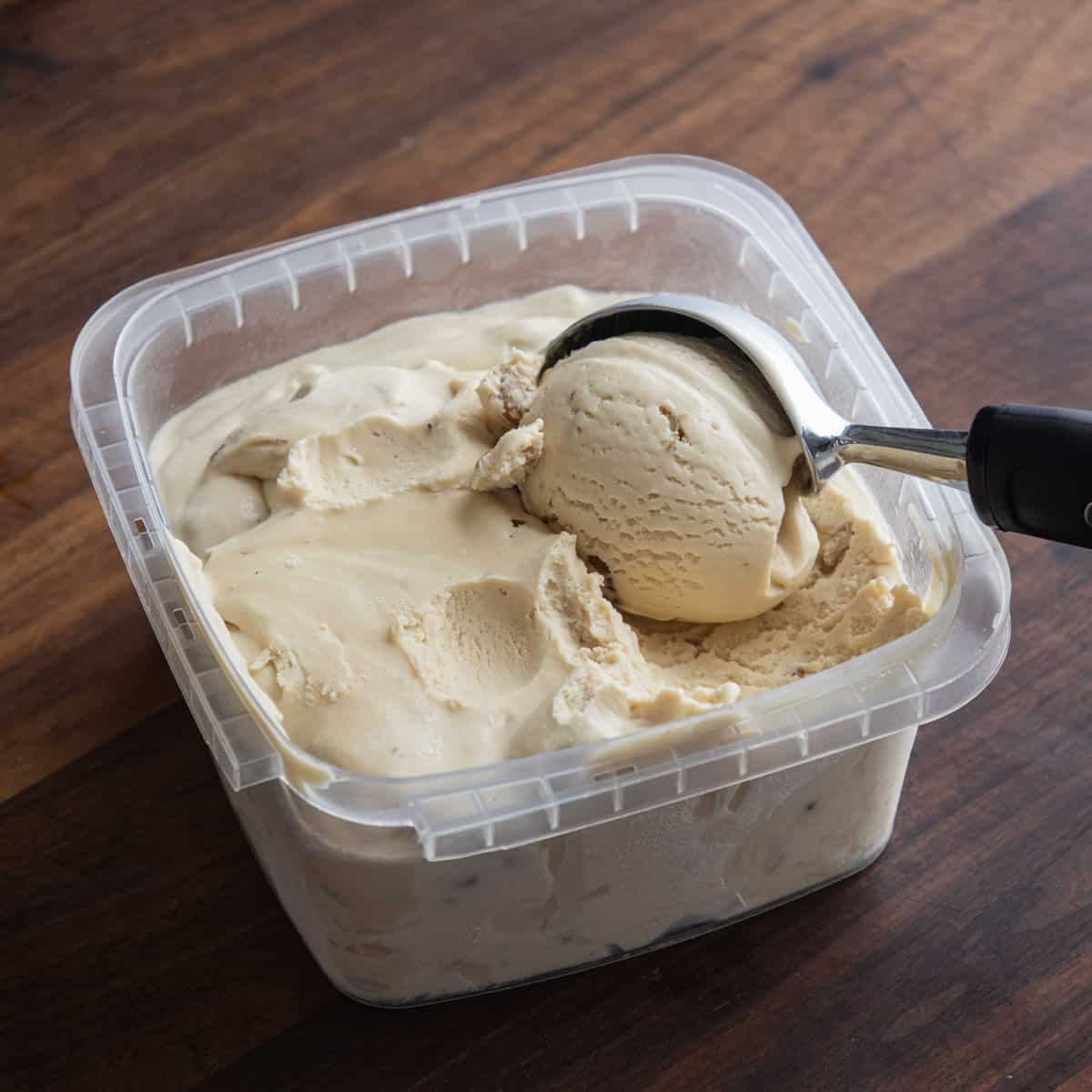 Chef's Tips
Black walnut extract is unnecessary as cooking fresh black walnuts in the ice cream base infuses it with their unmistakable aroma.
Roasted black walnuts will lose their unique flavor and taste similar to English Walnuts.
Store black walnuts in the freezer. Make sure to inspect purchased black walnuts as they can turn rancid.
For a study in black walnut flavor, you can use half toasted black walnuts and half raw.
If you buy black walnuts or use frozen, warm them in a 300 F oven for 5 minutes to refresh them.
The most intense flavor comes from freshly cracked walnuts. If you've ever wondered what the best way to crack black walnuts is, see The Best Black Walnut Cracker.
One of my favorites variations is banana walnut ice cream made with a puree of soft bananas. Comment if you'd like the recipe.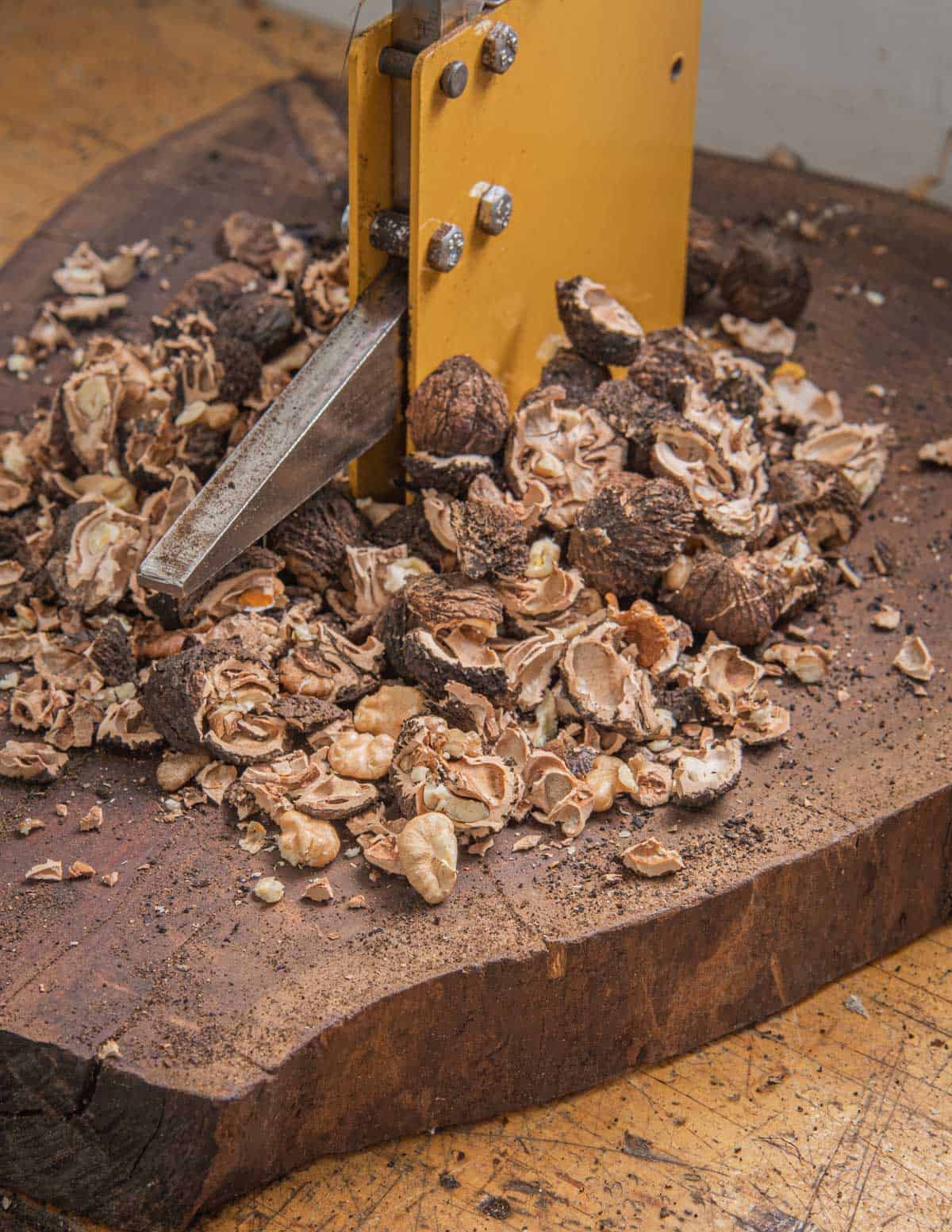 Crack the nuts fresh for the best black walnut flavor.
Where to Buy Black Walnuts
If you don't harvest your own, you can buy black walnuts from Hammonds Black Walnuts. Hammonds has been a household name in wild-harvested walnuts for a long time.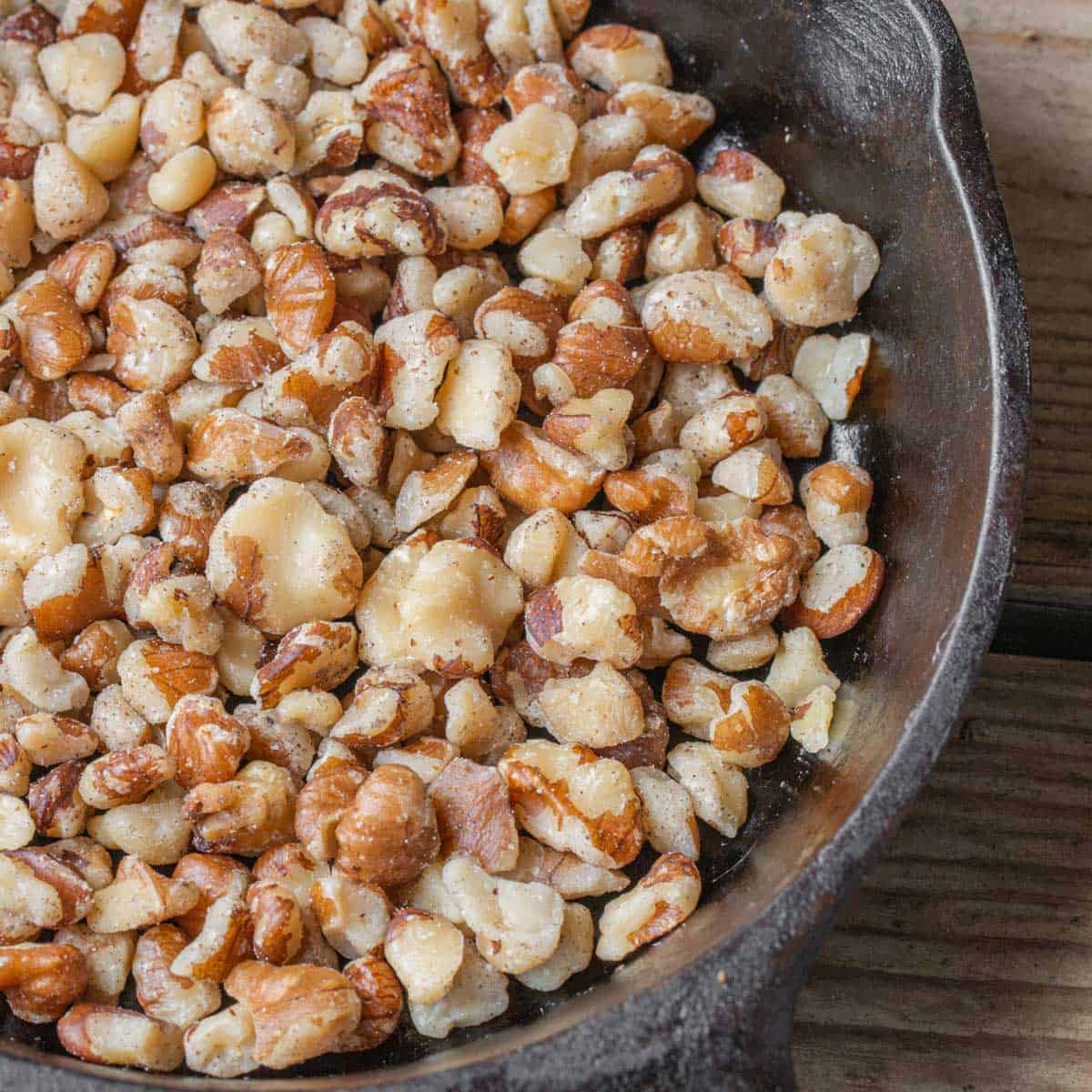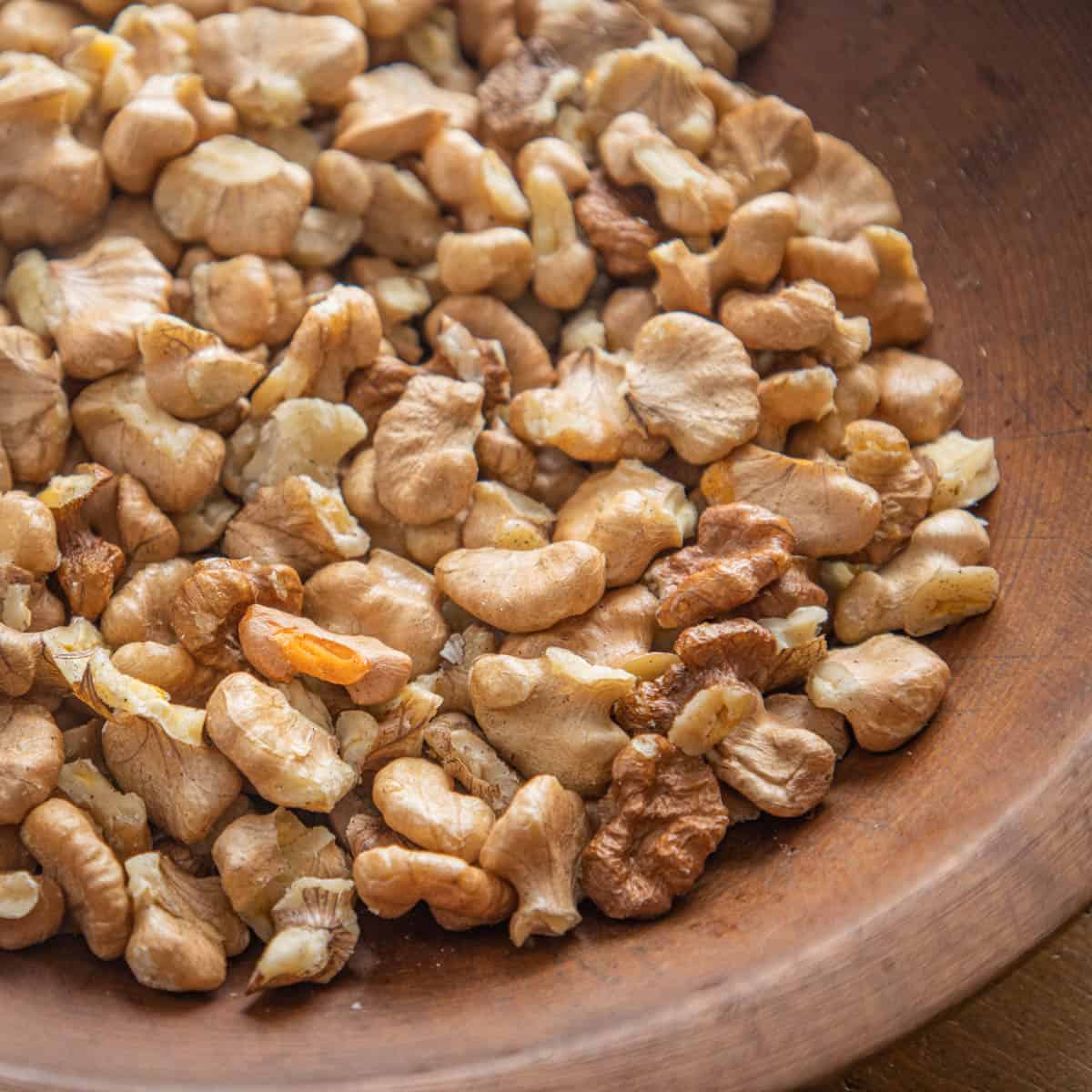 Cornstarch Ice Cream
If you've made homemade ice cream, you'll know it can be difficult to properly cook the egg yolks in the custard mixture. A great trick I borrowed from Chef Michael Anthony is subsisting cornstarch for egg yolks in ice cream.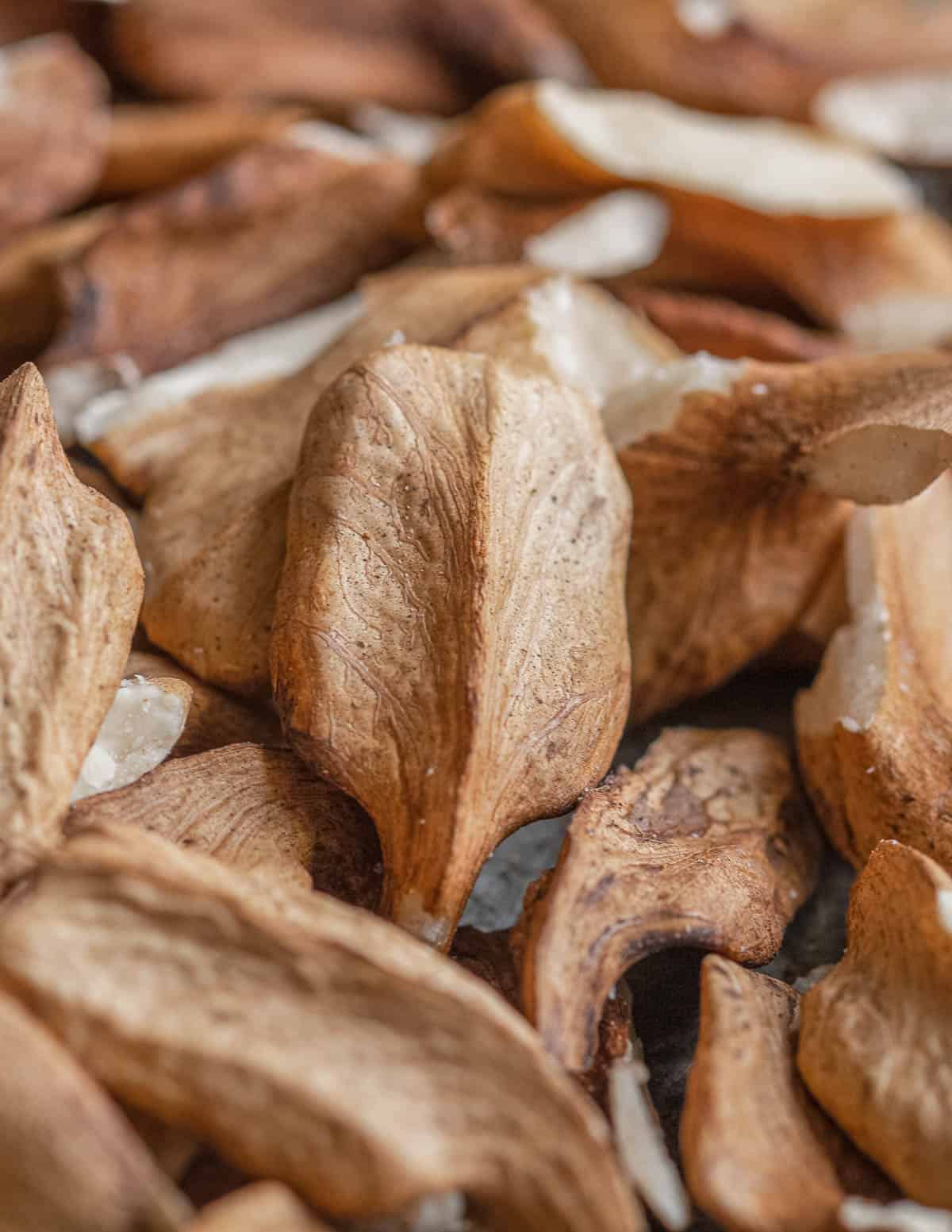 Cornstarch makes it easy to heat the ice cream base without scrambling the eggs, which means every batch is as smooth as velvet. In the maple version I also use corn syrup to prevent ice cream from crystalizing. Professional pastry chefs use other invert sugars like trimoline or glucose syrup for the same effect.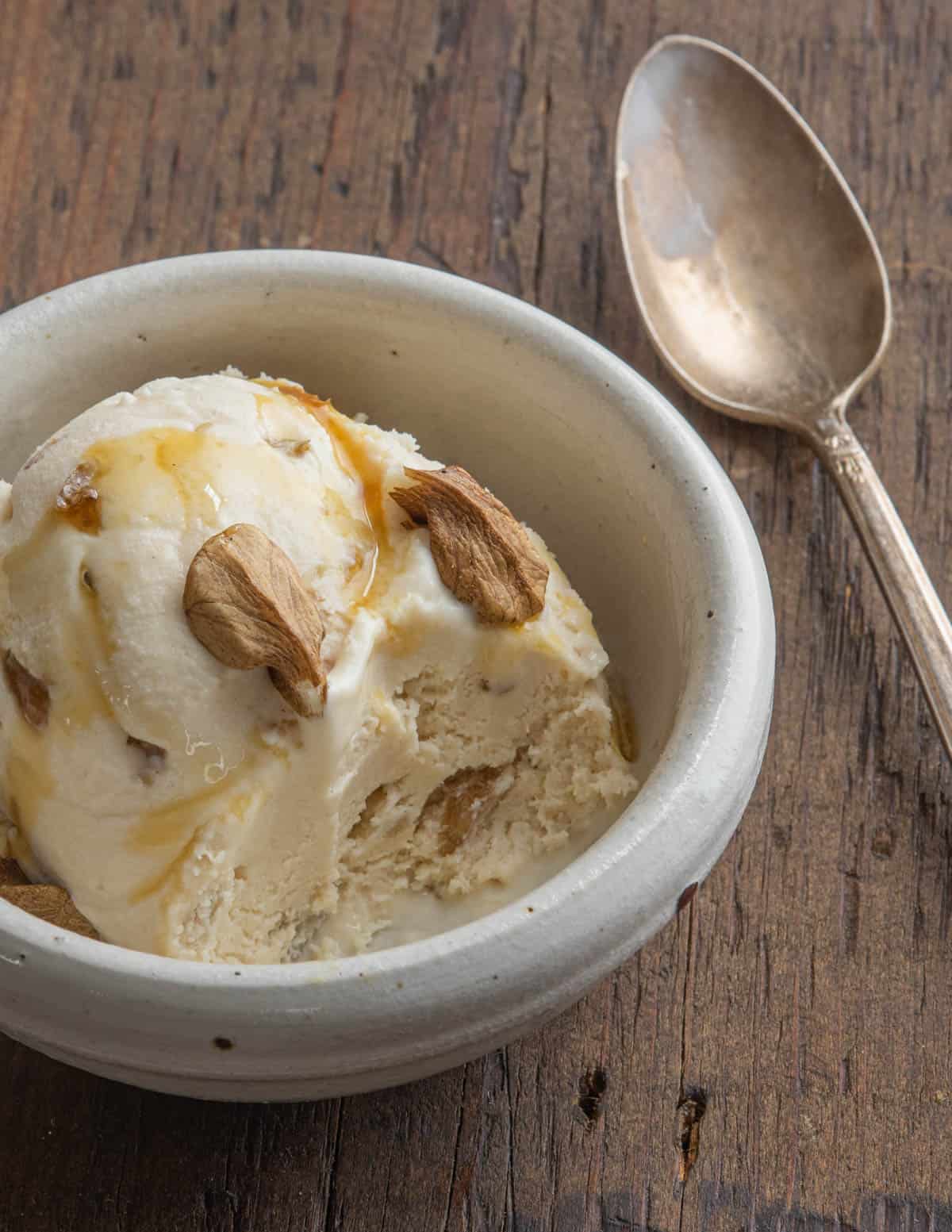 Butternut ice cream has an almost banana-like taste.
The video below goes in depth on the process. I recommend trying multiple versions if you can. You won't believe how well the aroma perfumes the cream!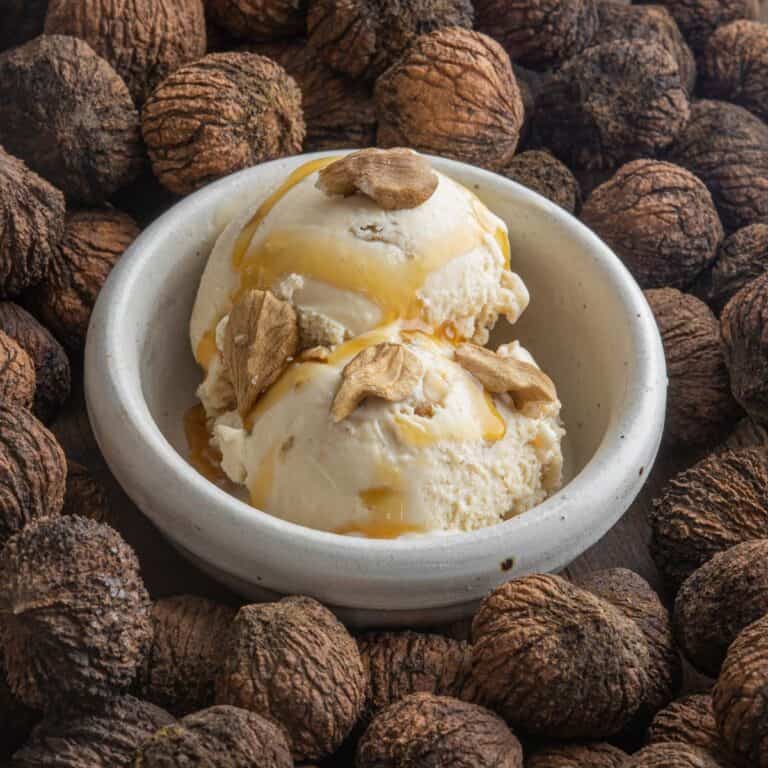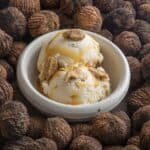 Print Recipe
Maple Black Walnut Ice Cream
Rich, silky smooth black walnut ice cream flavored with maple syrup. See the recipe notes for how to make classic black walnut ice cream.
Ingredients
2

cups

half and half

1

cup

cream

½

cup

real maple syrup

or black walnut syrup, grade B is ok

¼

cup

corn syrup

½

teaspoon

vanilla extract

optional

2

tablespoon

cornstarch

½

teaspoon

salt

Generous ½

cup

black walnuts,

roughly chopped.
Instructions
If you crack your own black walnuts, put them in a bowl of cool water to remove any small pieces of shell. Remove the walnuts and dry.

Whisk the cream, cornstarch or eggs, vanilla extract and salt.

In a small 1 quart sauce pan over high heat, bring the maple syrup to a simmer.

Bring the maple to a rolling boil and cook for 4-5 minutes, or until the bubbles try to creep up the sides of the pan. Add the corn syrup and cook on high for two minutes more.

Whisk the cream again to ensure the cornstarch is dissolved, then pour into the pan with the hot maple.

Add the walnuts. Heat on medium-high heat, whisking constantly until the mixture starts to thicken.

Turn off the heat, pour the ice cream base into a metal bowl, whisking to dissolve and lumps and scraping every bit of ice cream base into the bowl with a spatula.

Cover with cling film and cool, then chill overnight.

Process the ice cream base according to the manufacturers directions. It should take about 30 minutes to churn, and should look like soft serve ice cream when it's done.

Transfer the ice cream to a container with a tight fitting lid and freeze. It will take about 12 hours to set as salt, cream and corn syrup resist freezing.
Notes
Variations
Black Walnut Maple Ice Cream 
This version has nuts at the front with maple in the background. Follow the recipe for Maple Black Walnut Ice Cream using: 2 cups half and half, 1 cup cream, ½ cup sugar, ¼ cup maple, 2 tablespoon cornstarch, ½ teaspoon salt. 
Classic Black Walnut Ice Cream
The classic recipe has the strongest black walnut flavor. Use 3 cups half and half, ¾ cup sugar, 2 tablespoon cornstarch, ½ teaspoon salt. This is demonstrated in the video. 
Nutrition
Serving:
4
oz
|
Calories:
429
kcal
|
Carbohydrates:
37
g
|
Protein:
6
g
|
Fat:
20
g
|
Saturated Fat:
15
g
|
Polyunsaturated Fat:
5
g
|
Monounsaturated Fat:
8
g
|
Cholesterol:
73
mg
|
Sodium:
265
mg
|
Potassium:
260
mg
|
Fiber:
1
g
|
Sugar:
32
g
|
Vitamin A:
873
IU
|
Vitamin C:
1
mg
|
Calcium:
150
mg
|
Iron:
0.4
mg
Related Posts
More Homemade Ice Cream