Whats ice cold, creamy, and reeks like maple syrup? Candy cap mushroom ice cream. It's probably the easiest, most approachable thing to make with candy caps ever, as well as one of the tastiest.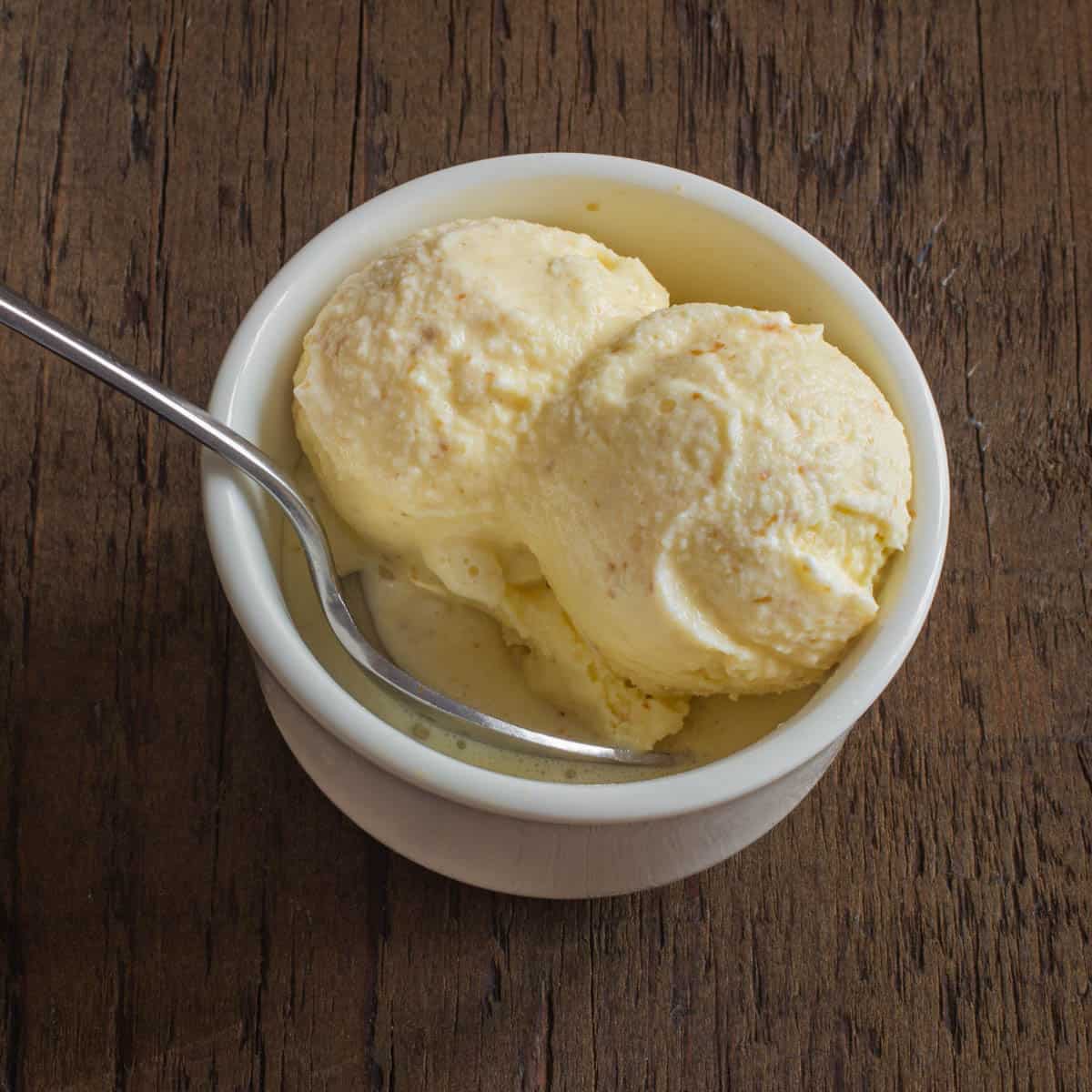 If you're not familiar, candy caps are a type of Lactarius or milk cap mushroom with a special flavor very unique in the mushroom world, and the best way to describe them is probably maple syrup on steroids.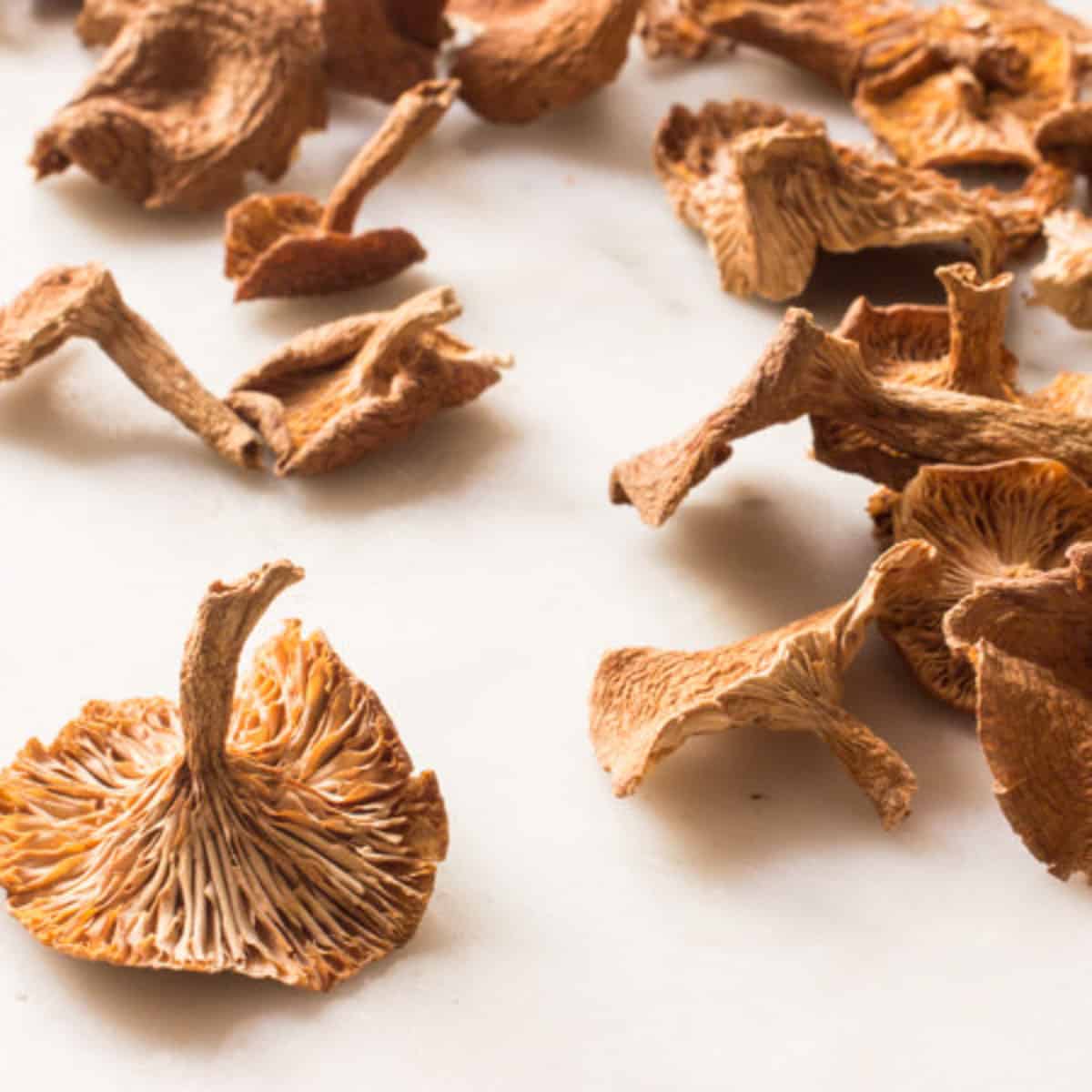 Even touching the dried mushrooms will make your hands smell, and appying heat to them, like making the ice cream base below, will make the whole kitchen, and house, for that matter, smell like maple syrup-just a heads up.
More Candy Cap Recipes
Almond Candy Cap Mushroom Cookies
Candy Cap Mushroom Flan (Creme Caramel)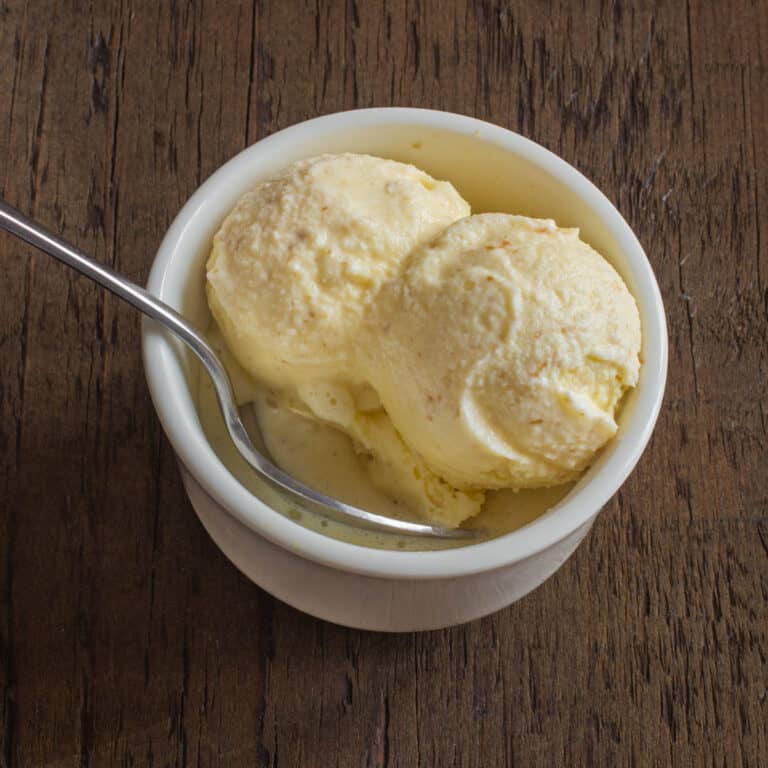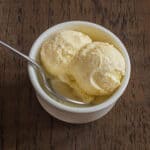 Print Recipe
Candy Cap Mushroom Ice Cream
Makes about 3.5 cups. Candy cap mushrooms taste like maple syrup.
Equipment
1 Ice cream machine

1 small 2 quart sauce pot
Ingredients
3

cups

half and half

2

Tablespoons

cornstarch

or 6 egg yolks

¾

cup

sugar

⅛

teaspoon

salt

1-2

teaspoons

~ 2-4 grams finely ground, dried candy cap mushrooms

depending on how much you like candy caps.
Instructions
Mix all ingredients together and whisk to dissolve the cornstarch. Transfer to a 3 quart sauce pan, whisking regularly over medium-high heat until the custard gently thickens and is barely simmering.

Cool, cover with cling film pressed and refrigerate overnight for the best texture.

Process the ice cream for 30 minutes in the machine, or according to manufacturers directions.

The ice cream should be smooth and thick, doubled in size, with the consistency of sour cream. If needed, process for 5 minutes more, or until the desired consistency is reached.

Keep an eyeball on it to make sure the ice cream doesn't get hard on the bottom, which will make it chalky and turn its color dark. When the ice cream is done, transfer it to a container and freeze until needed.

The ice cream will firm up as it freezes.
Notes
Where to buy candy cap mushrooms 
I don't live where candy caps grow, so I purchase mine.  If you want to buy your own, West Coast Wild Foods is dependable, and is Far West Fungi. 
Cornstarch vs Egg Yolks 
Most ice creams use egg yolks in the custard base. If you're like me, you may have overcooked your egg yolks once or twice. Substitute cornstarch and you'll never have that problem again. 
Nutrition
Serving:
4
oz
|
Calories:
473
kcal
|
Carbohydrates:
47
g
|
Protein:
10
g
|
Fat:
28
g
|
Saturated Fat:
15
g
|
Polyunsaturated Fat:
2
g
|
Monounsaturated Fat:
9
g
|
Cholesterol:
355
mg
|
Sodium:
197
mg
|
Potassium:
289
mg
|
Fiber:
0.1
g
|
Sugar:
45
g
|
Vitamin A:
1032
IU
|
Vitamin C:
2
mg
|
Calcium:
230
mg
|
Iron:
1
mg