Wild vanilla extract. Yes, you read that right.
Everyone knows how indispensable vanilla is, especially chefs who buy the whole beans. It's also no secret that the price has been rising, and a pound of vanilla beans can now run over 300$ a pound, which, depending on what year you compare it to, along with inflation, can be up to ten times more than it used to be a few years ago.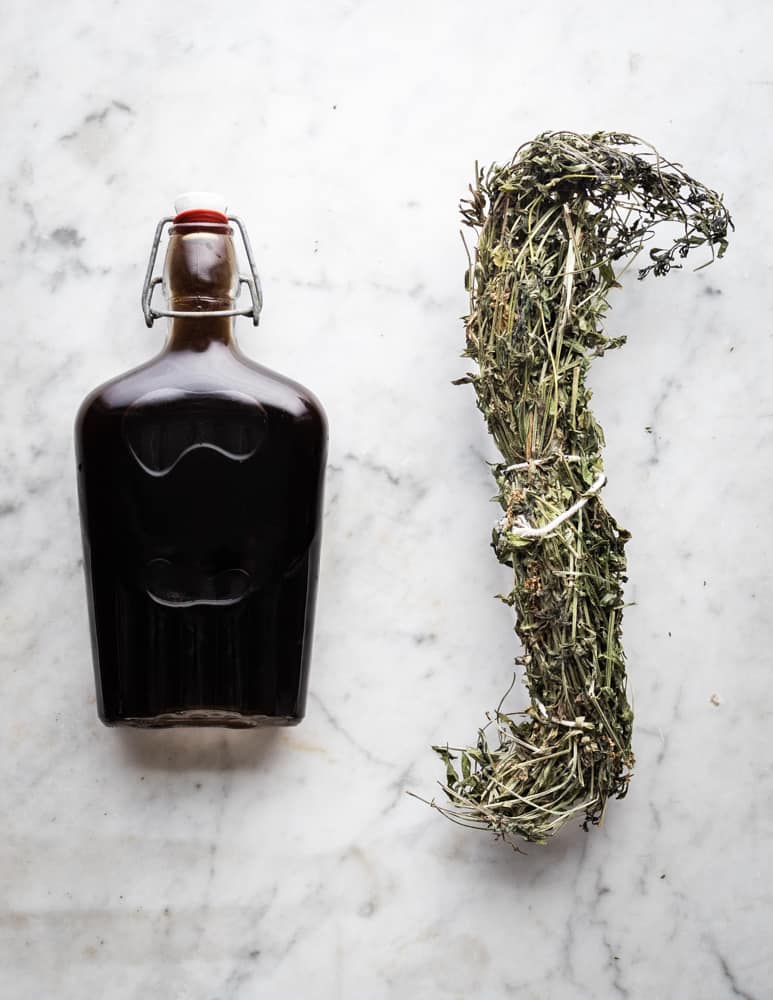 This is something I dealt with first hand, ending in a couple heated discussions I had with a certain pastry chef who eventually got her purchasing privileges taken away after I got sticker shock when a pound of beans were delivered. Eventually we settled on buying a smaller amount of beans and making our own extract with brandy as a compromise.
If only I'd known then what I know now.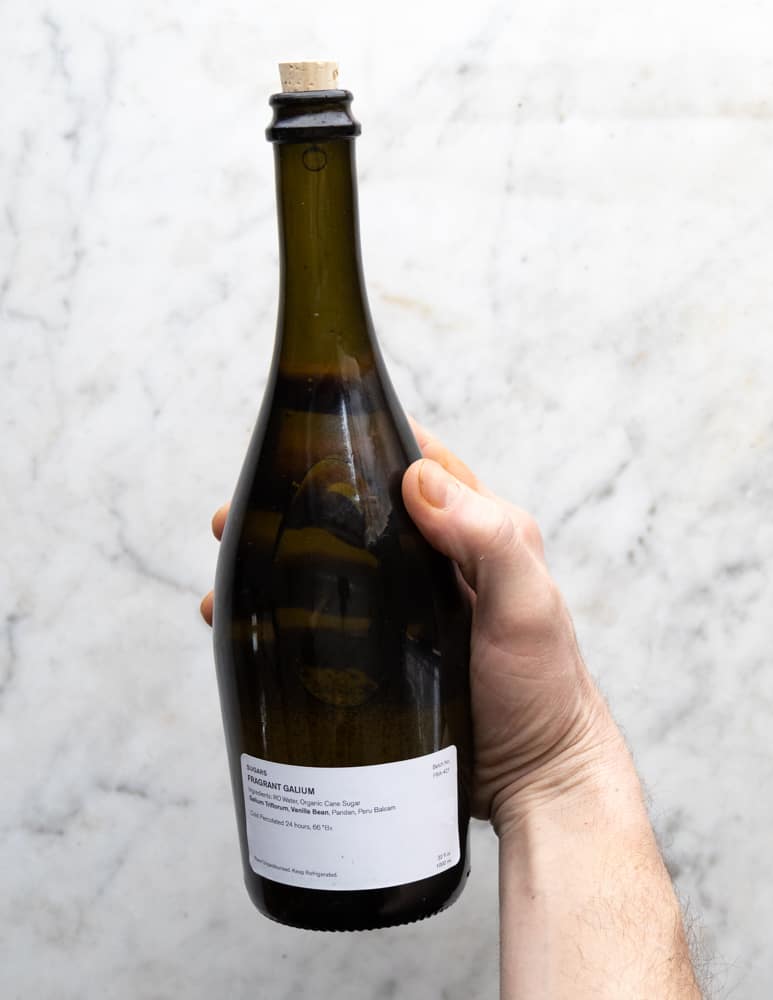 During the three years I spent writing and researching my book, I started working with the plant Galium triflorum and fell in love with it after having a sweet woodruff panna cotta at Heyday in Minneapolis where my friend Chef Jim Christiansen was chef/owner.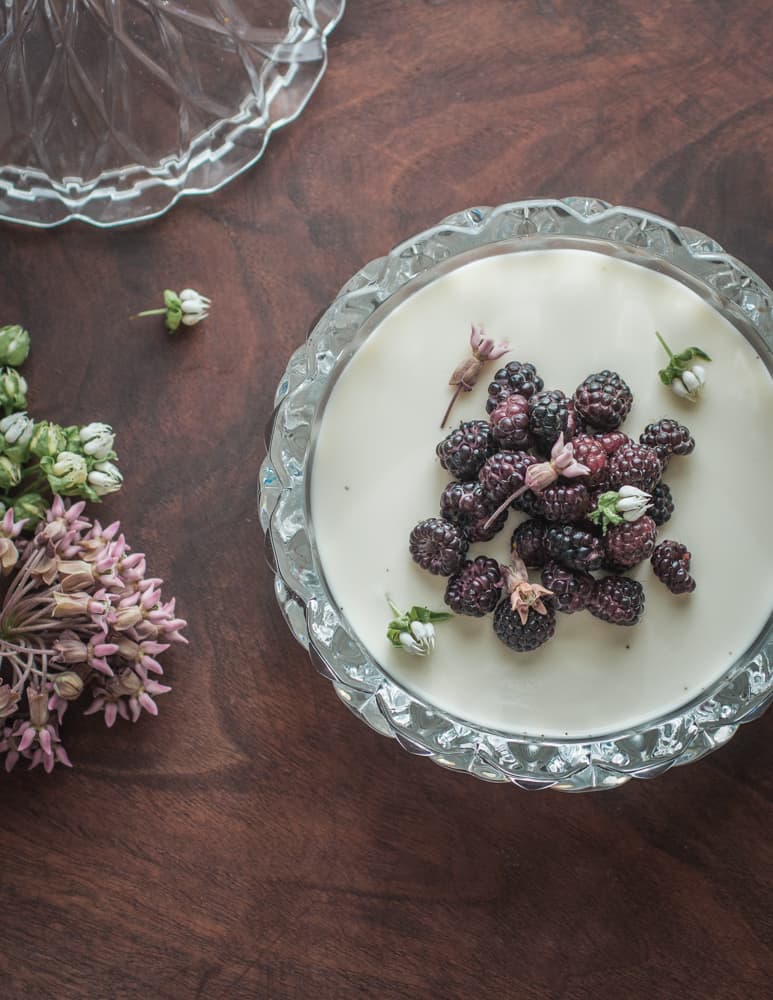 There was one thing I couldn't parse though. I don't know any suppliers, local or otherwise, that sell sweet woodruff in our area, and I've never seen it going feral, although there are probably some patches.
Luckily, Jim and I shared a line cook, so I asked her about the menu. She said Jim was picking it at a local park near the restaurant where it grey everywhere. His foraging knowledge should come as no surprise as he worked at Noma with Rene Redzepi.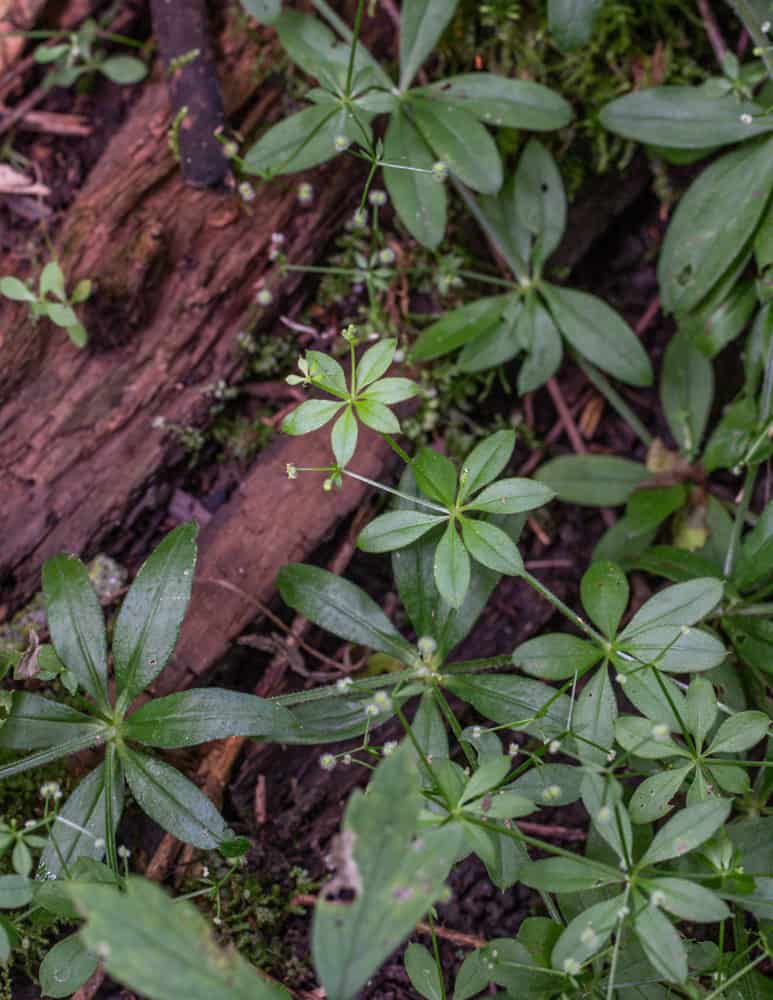 I thought I knew most of the common wild plants around the metro worth picking, but I'd never heard of anyone harvesting sweet woodruff (which I knew the plant couldn't be). So I did some digging. The best thing I could come up with was that the plant in question was sweet scented galium/Galium triflorum.
I went to a couple parks during the summer, and, knowing sweet woodruff was a type of cleaver/bedstraw, I gathered a few different ones I found and brought them home. To me, the plants smelled like nothing more than grass clippings, but I was determined to crack the code, so I took them anyway.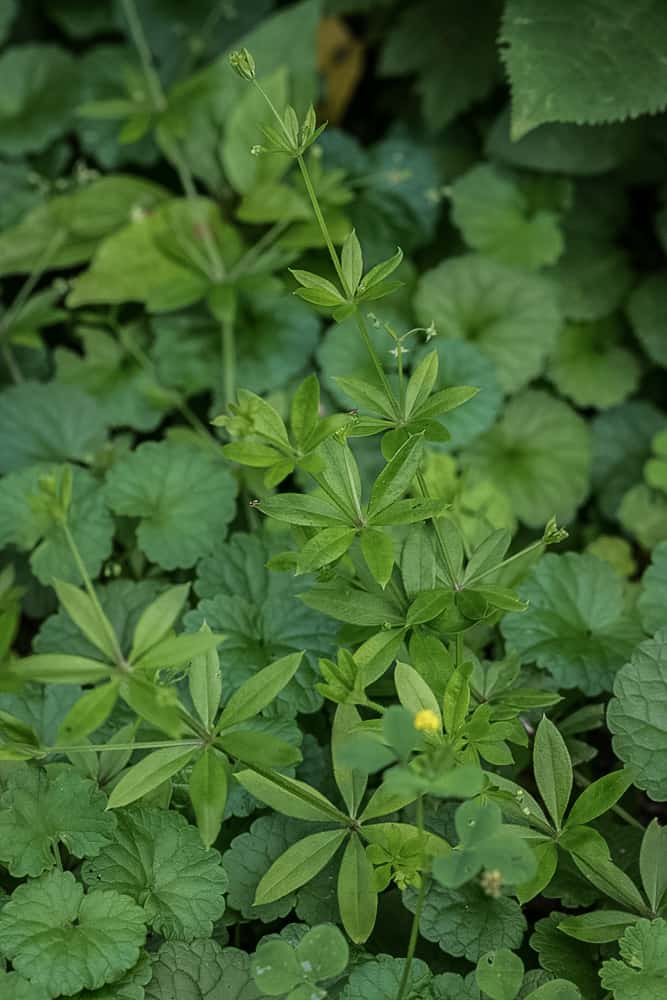 I brought the tangle of cleavers back to my apartment, put some in the dehydrator as Jim had told me the plant dries well when I asked him about it, and went about another project. About twenty minutes later, a smell hit my nose-the sort of scene in a cartoon where spectral white fingers drag the character by their nose.
The aroma was incredible, a sort of combination of fresh cut grass mixed with vanilla. I knew I'd found the plant. It remains one of the strongest aromas from a wild plant I've experienced, and the entire top floor of my apartment building smelled like vanilla for a solid 24 hours after drying the grocery bag I'd picked.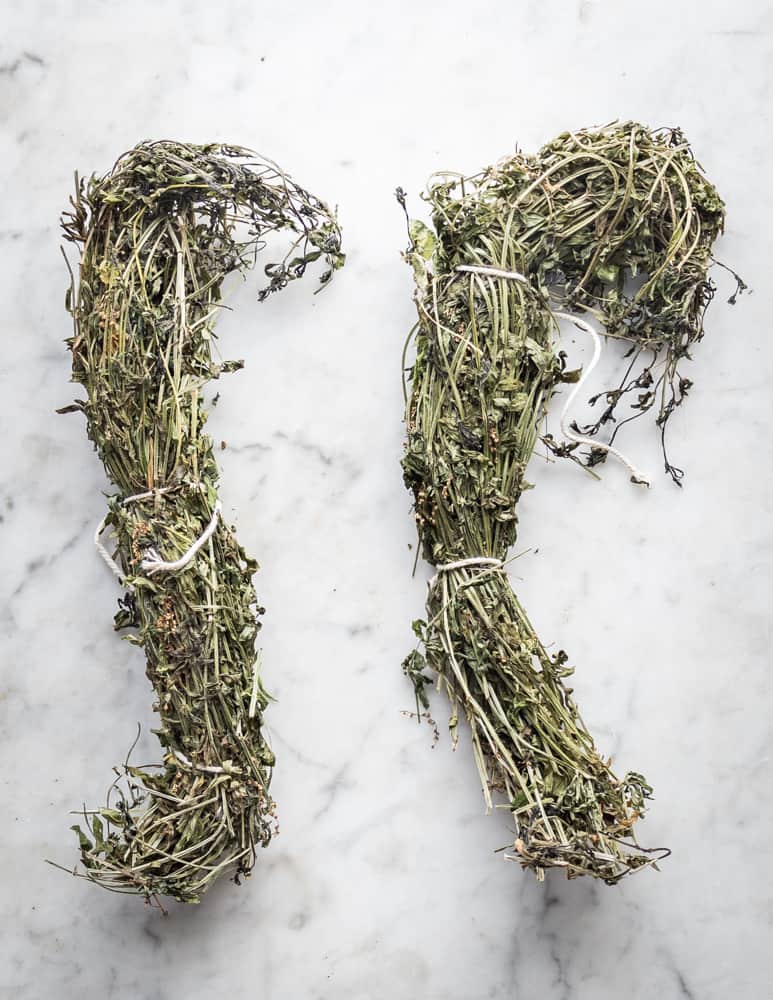 Coumarin
Why does a dried weed smell like vanilla? In short, the reason sweet galium smells like vanilla is because it contains coumarin, which you also may have heard of being used as a pharmaceutical drug. I'm not going to cover the differences between natural coumarin and its related, synthetic blood thinners derived from it here, or address claims people might make about cow deaths from eating moldy clover.
Monica Wilde, a talented forager I know in passing from West Lothian, Scotland, breaks down the safety of sweet woodruff (which is interchangeable with sweet galium for all culinary purposes) in her post on the plant. I recommend taking a look at that if you're curious about it's safety. While I think it could be possible to have a medicinal effect from consuming products made from the plant at home, I think it's extremely unluckily considering how I generally use it in cooking, which is in extremely small amounts as you would a spice, like, say, vanilla or cinnamon, the latter of which also contains coumarin.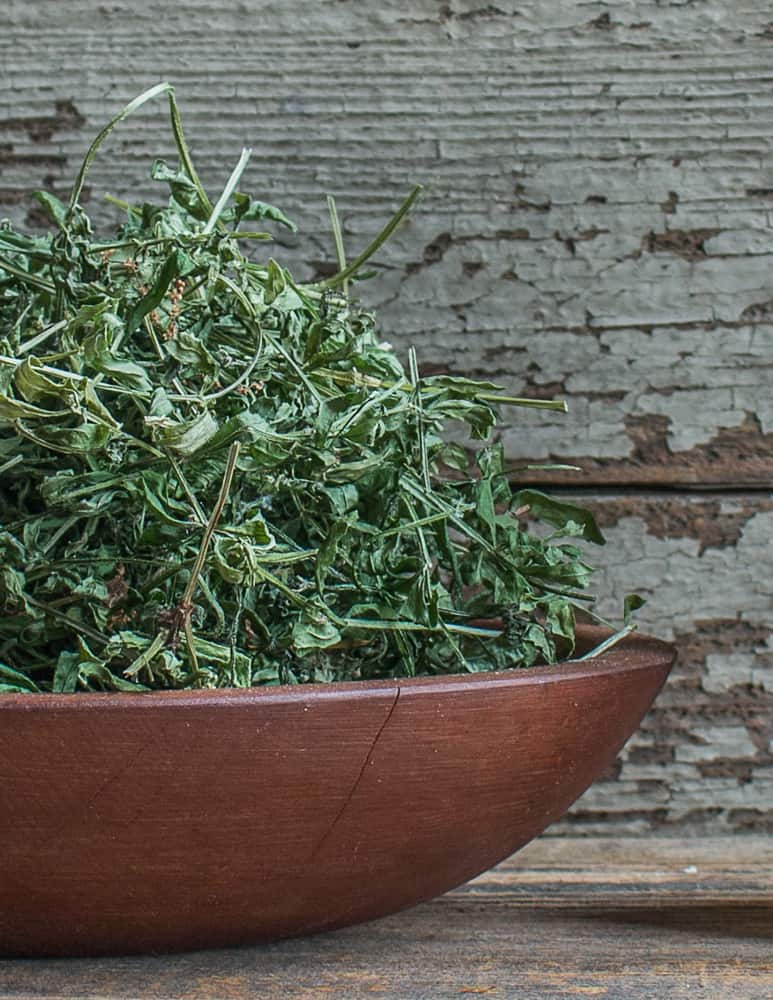 What's fascinating to me, is that ever since 1954, coumarin-containing products in the United States have been illegal (see the plight of the illustrious tonka bean). Sweet galium and sweet woodruff, to my knowledge, are currently not illegal, and not regulated at all, probably because they haven't been used enough to get noticed. Once the plant takes off and gets used (if it ever does) I think it's likely the plant would become illegal until the ban is lifted. The nice part about being a forager though, is that restaurant problems aren't your problems.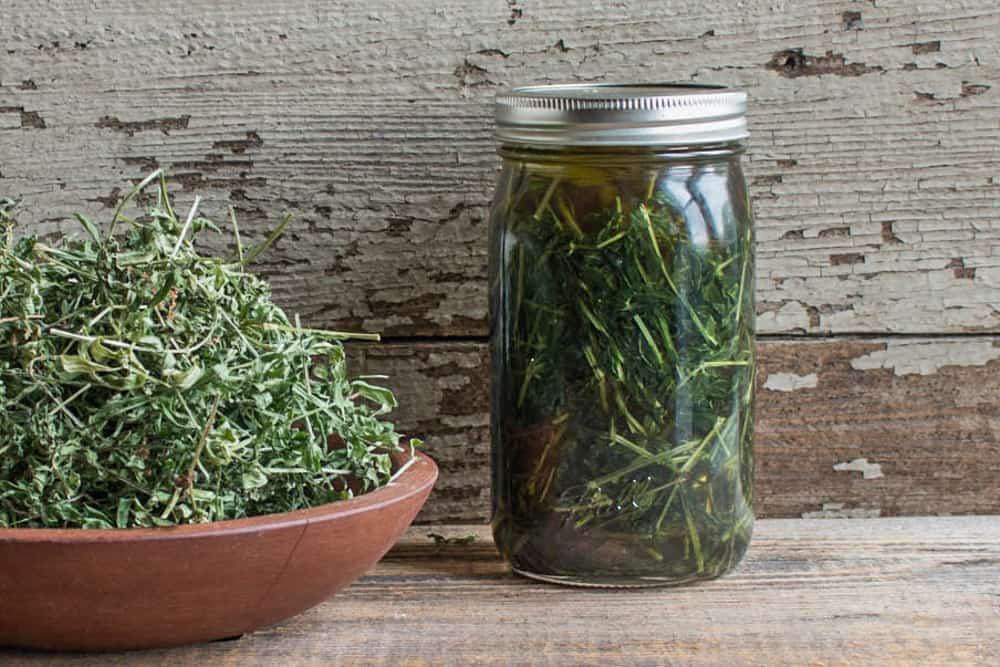 Before the ban, culinary coumarin was used to flavor all kinds of things from cream soda to vanillin for vanilla extract (it still is in Mexico) If people were dying from eating whipped cream scented with small amounts of culinary coumarin, I think we'd have seen some be examples by now, although that didn't stop the FDA from confiscating tonka beans from the restaurant Alinea in 2006.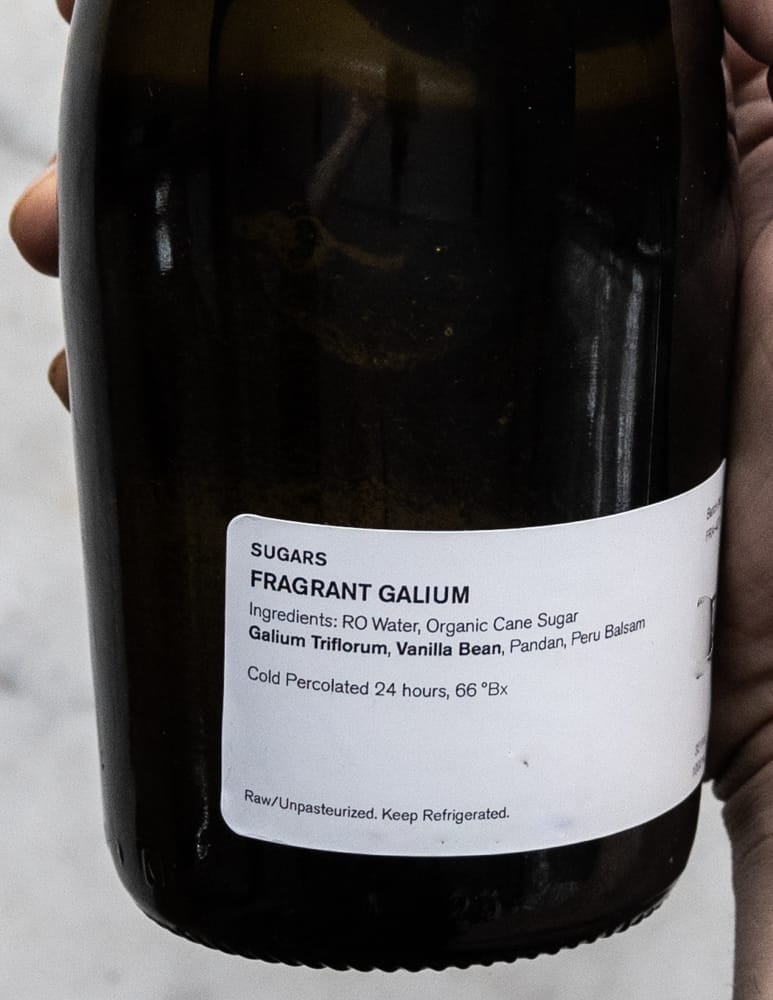 As of this writing, one of my friends in the drink world is now producing a vanilla extract from Galium triflorum he's planning to use in multiple food concepts in Minneapolis (see above). I've also been contacted by two international liquor buyers about sourcing the plant for commercial use, but I'm not interested in selling bags of herbs, so if they want it, they're going to have to forage some themselves.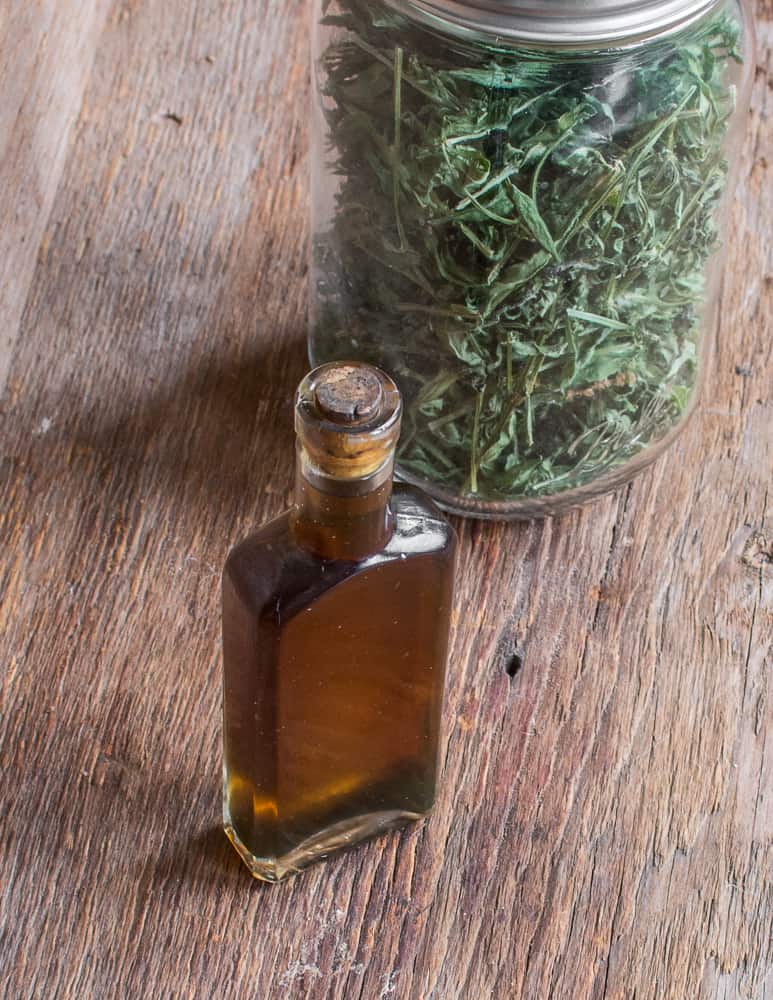 The extract
So, Galium triflorum can really be a substitute for not one, but two precious ingredients in both vanilla and tonka bean. To use it to flavor things I make it into an extract. Making the extract is really simple, and there's more than one way you can go about doing it. In my book, I describe the most concentrated extract possible: a double extraction where you pack a jar full of dried sweet galium, cover it with vodka, wait a while, discard the galium, replace it with fresh, dried leaves, wait a while longer, then strain heat in a bain marie, and bottle.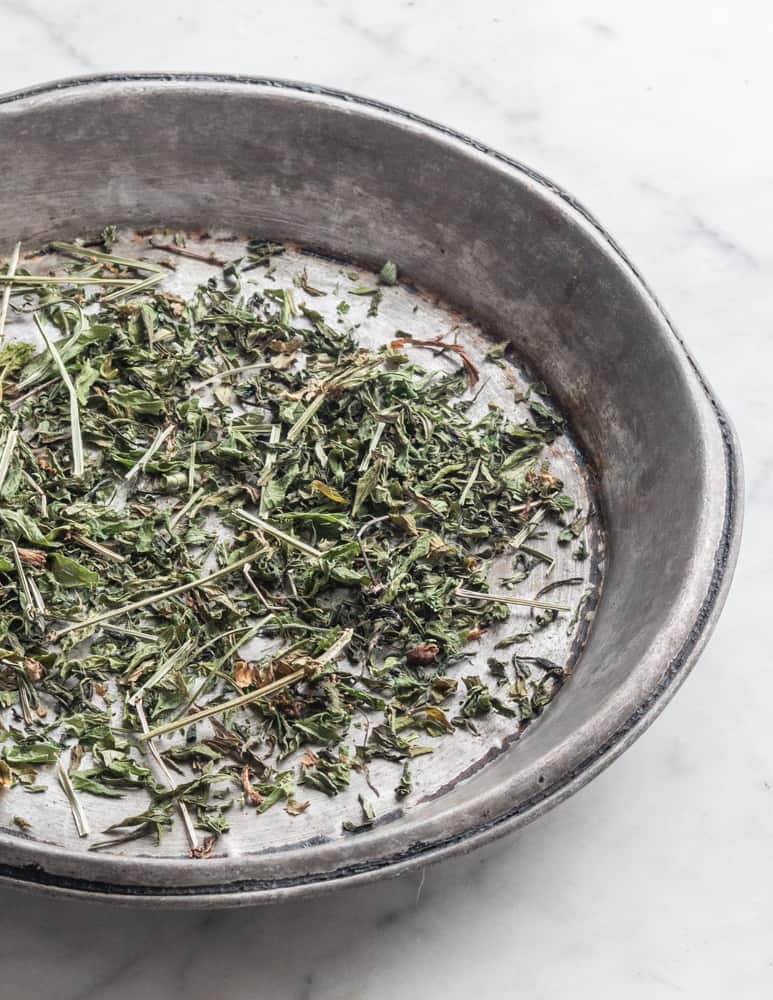 It's so easy a recipe is hardly necessary. But, if you were to just take some fresh leaves and pack them in a jar, or just a single round of dried leaves, and leave them for a month or so, it will make a decent extract too. As a bonus, I've never had any problems with over-infusing, so if you forget about a jar it's ok. The finished extract can be used in most dishes as a 1:1 substitute for vanilla extract, although if you want it to be a main flavor it's good to use it in simple things like whipped cream, mousse, or panna cotta.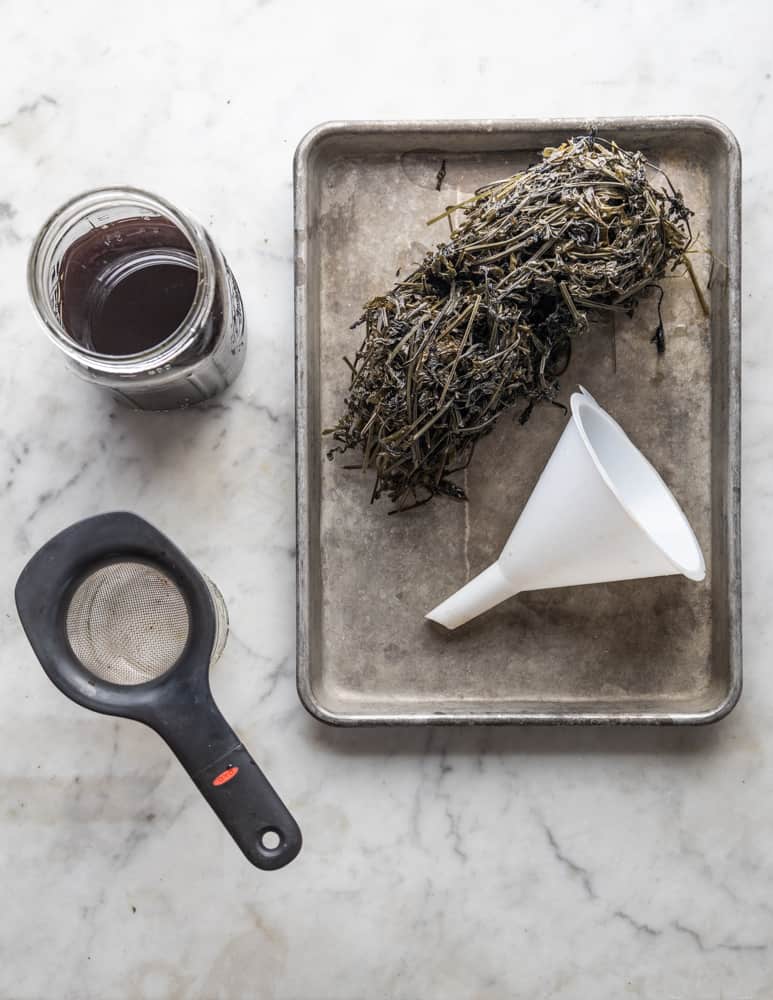 Making an extract with other plants
After my book released a few people reached out and mentioned they do the same thing with other plants, one person mentioned a spicebush extract, and another one made from sweetfern leaves. I haven't tried those yet.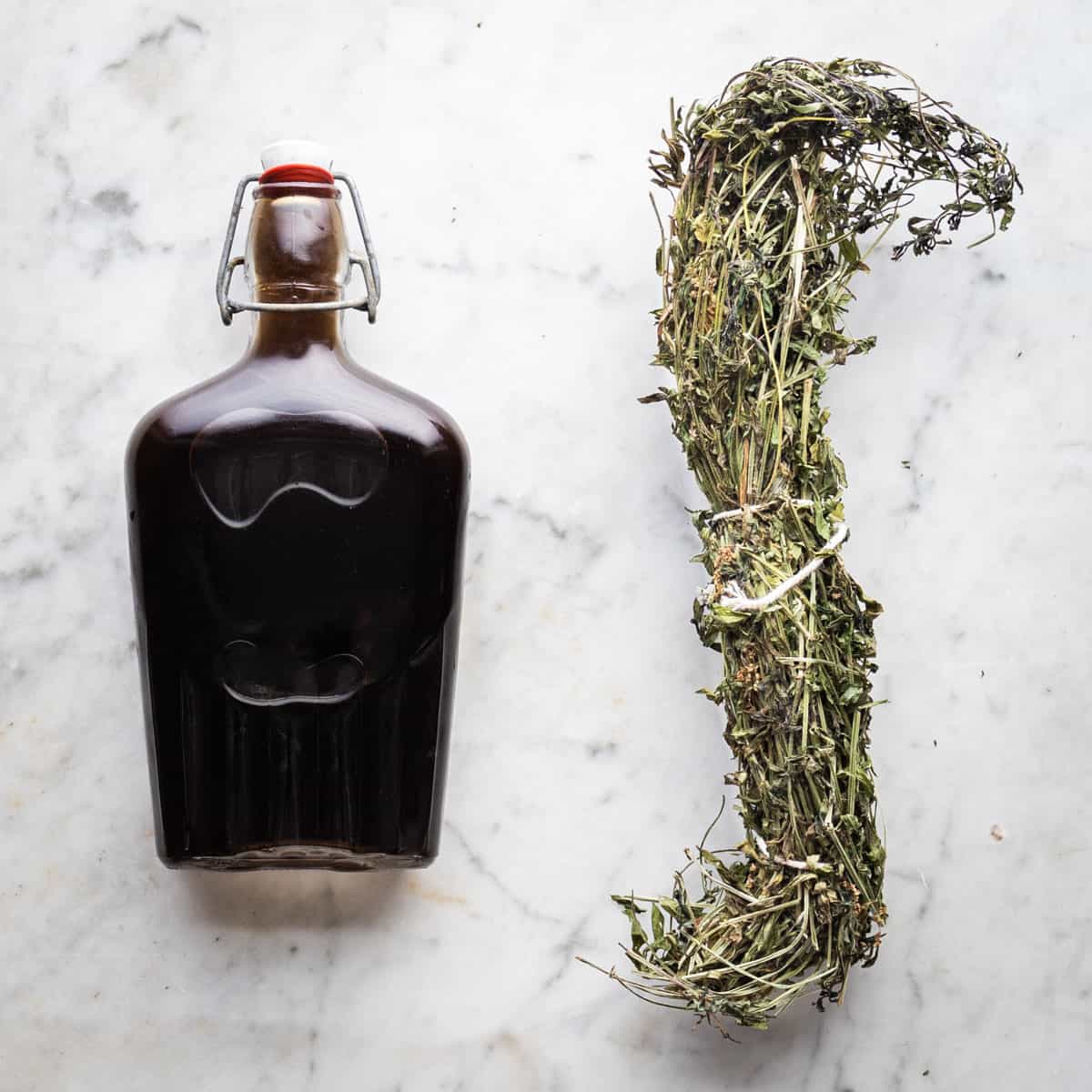 Related Posts
Sweet-Scented Galium: A Wild Vanilla Substitute
Further Reading
The Guardian: Bison Grass Vodka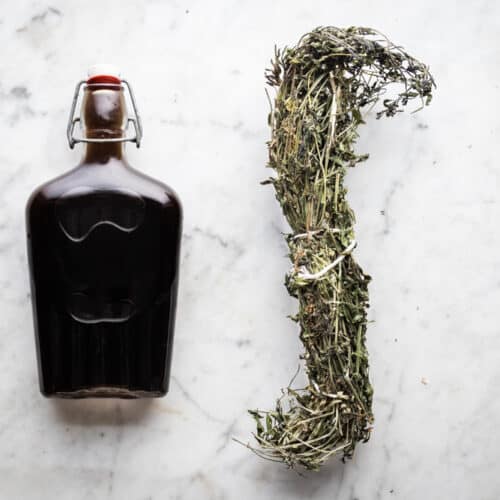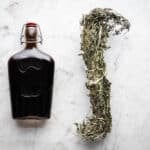 Print Recipe
Foraged Vanilla Extract
Wild vanilla extract made from dried Galium triflorum or sweet woodruff leaves.
Ingredients
Dried galium triflorum or sweet woodruff leaves

Enough to pack two quart mason jars full

Vodka

Enough to cover the leaves
Instructions
Pack the jar with dried galium leaves, pressing them down a bit to really get them in there.

Cover the leaves with vodka, screw on a lid, and allow to rest in a cold dark place for at least two weeks. Remove the leaves, squeezing them dry, strain the liquid and store in the refrigerator for the best flavor, although it can also be stored at room temperature.

For a stronger infusion, remove the leaves after 30 days, squeezing them dry to get as much as possible, then add more dried galium leaves back to the jar until they're submerged, pressing them down firmly. Allow the jar to rest another two weeks, or longer, then repeat the straining process and store until needed.

Use the finished extract in larger quantities than typical in baked goods (1.5-2x what you'd normally use) and roughly as a 1:1 substitution in dairy-based desserts.