Vin de noix, also known as walnut wine, or green walnut wine, is arguably the most well-known use of green walnuts in France. It's a cousin to the more well-known nocino, the Italian liquor made with green walnuts.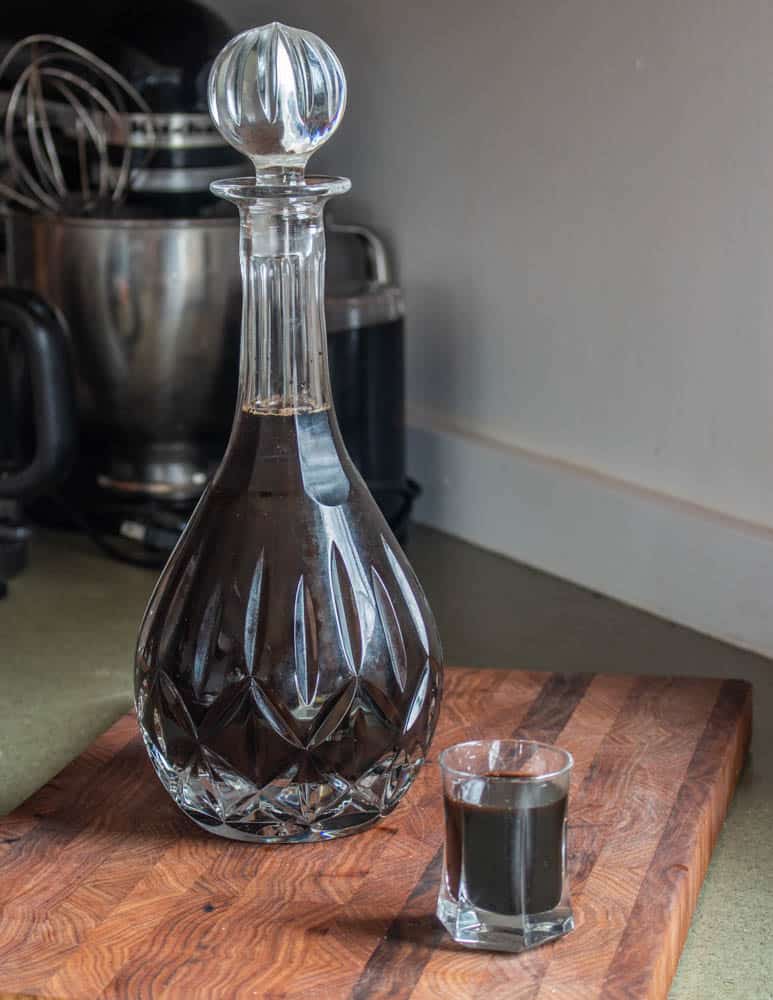 If you've made nocino and liked it, and have wondered about the French version, I'm here to tell you that it's absolutely worth making, and I prefer it to nocino, personally.
Vin de noix vs Nocino
Both liquors are made from alcohol mixed with green walnuts and, depending on the recipe, a small amount of spices, although some people might say no spices. Like with a lot of traditional recipes, there's plenty of variation.
The big differences here are in the amount of green black walnuts used to make the finished product, and in the alcohol(s) used.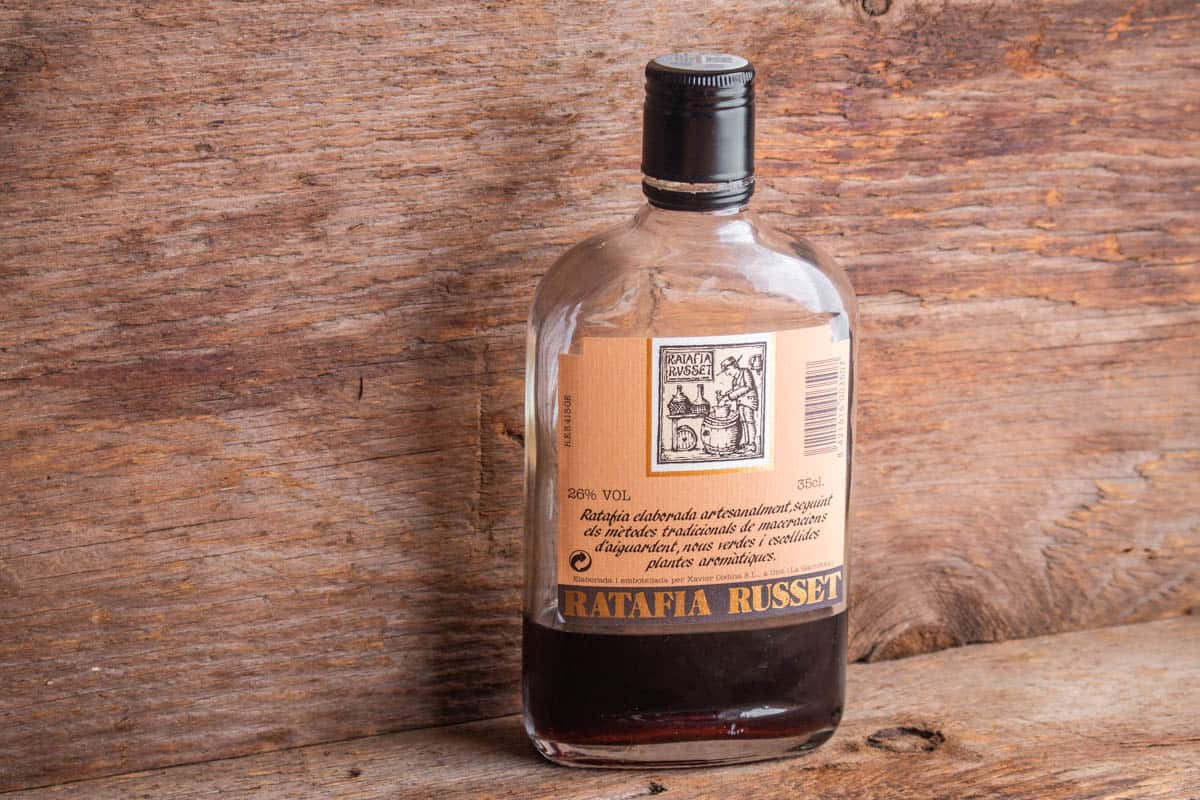 Nocino is traditionally made with a flavorless alcohol like everclear or vodka, with the most common recipes simply telling you to cover halved green walnuts with booze, letting them sit for a month before straining and adding simple syrup or maple in the case of my favorite recipe.
Nocino is usually pretty strong, with an ABV of about 35-50%.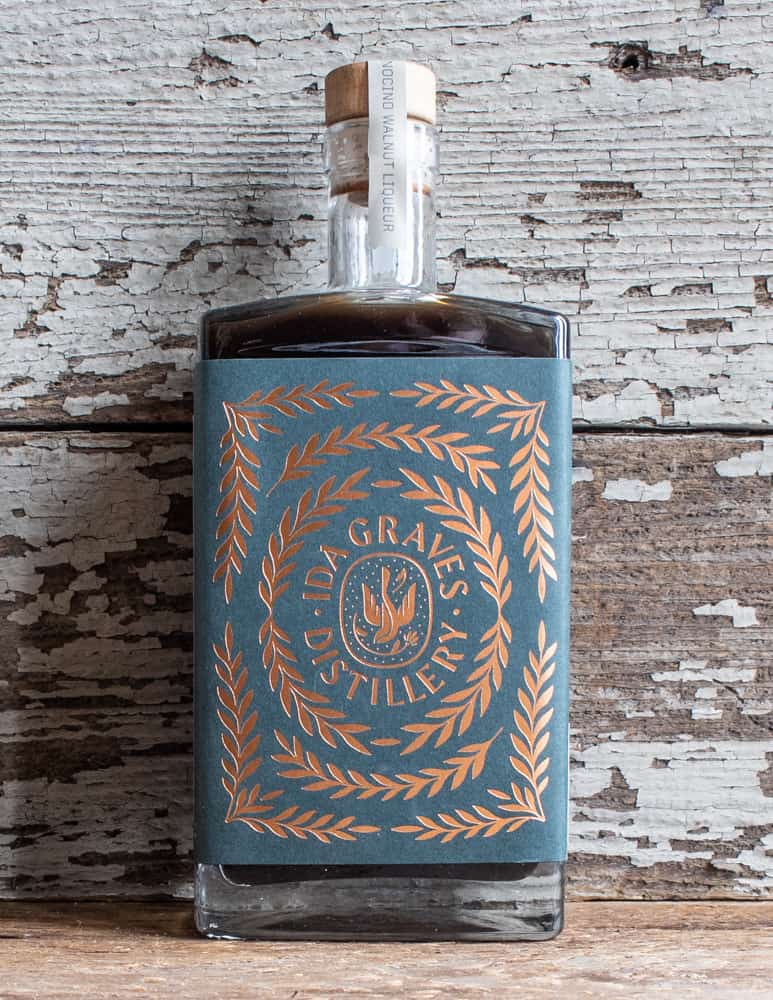 Vin de noix, on the other hand, is made from a combination of red wine and spirits, typically brandy, meaning that it has a lower ABV than nocino, which can be very strong depending on who made it. Also, the amount of walnuts in vin de noix, at least from the recipes I've seen, is much less than nocino, which means the tannins aren't as strong.
Typically the ABV will be similar to sherry, coming in at around 15-20% from what I've seen. Personally, I like the lower ABV of vin de noix as it makes it easier to sip, but you can also dilute nocino to get a similar ABV if you like.

Less walnuts=less aging and tannins
Nocino is famous for taking a long time to age. Black walnuts are incredibly tannic, and it takes at least 6 months or longer for the tannins to calm down and mellow.
As vin de noix contains less nuts, it's going to be more palatable for most people, and mine is typically ready faster than nocino, although when you're aging something for multiple months at a time, another month or two isn't really a big deal. I like to let both of them age for at least 6 months just to be safe. Taste the liquor from time to time as it ages and you'll see what I mean.
Use a dedicated container
Black walnuts turn things black-very black (they're also used to make black dye). So, I use a container dedicated to the purpose of making vin de noix, since even glass can get stained black where the liquid touches the container. You want to use a glass container here, since metal could react with the alcohol.
While nocino can be made in small containers like quart mason jars, vin de noix requires more space, so I like to use a 1 gallon glass container. Used gallon-size pickle jars, assuming they're very clean, are cheap and make a good vessel for aging.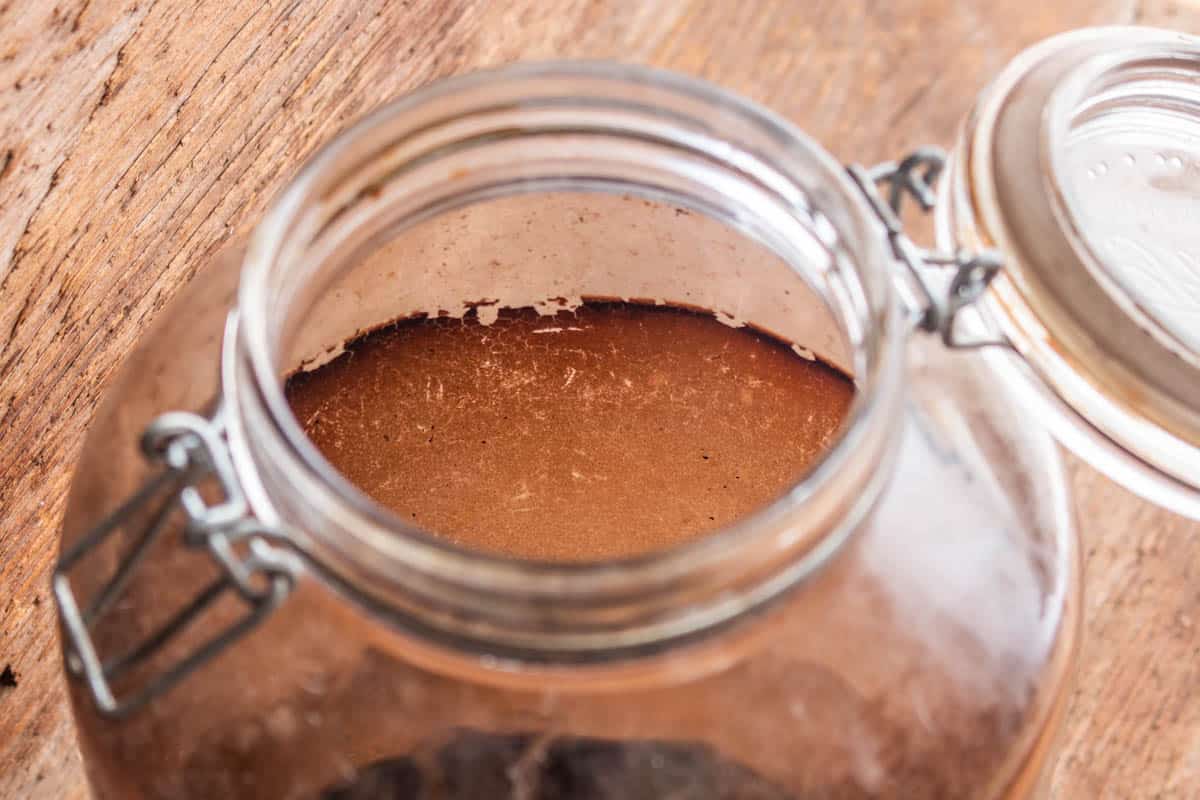 Aromatics
Just like with nocino, there's lots of debate as to exactly what aromatics should go into vin de noix. After making both types of green walnut liquor for years now, the most important thing I can tell you is that less is more.
Here's a list of some aromatics to use, and some I would stay away from. Note that all of the aromatics here should be accents, used in small amounts. They should not take over.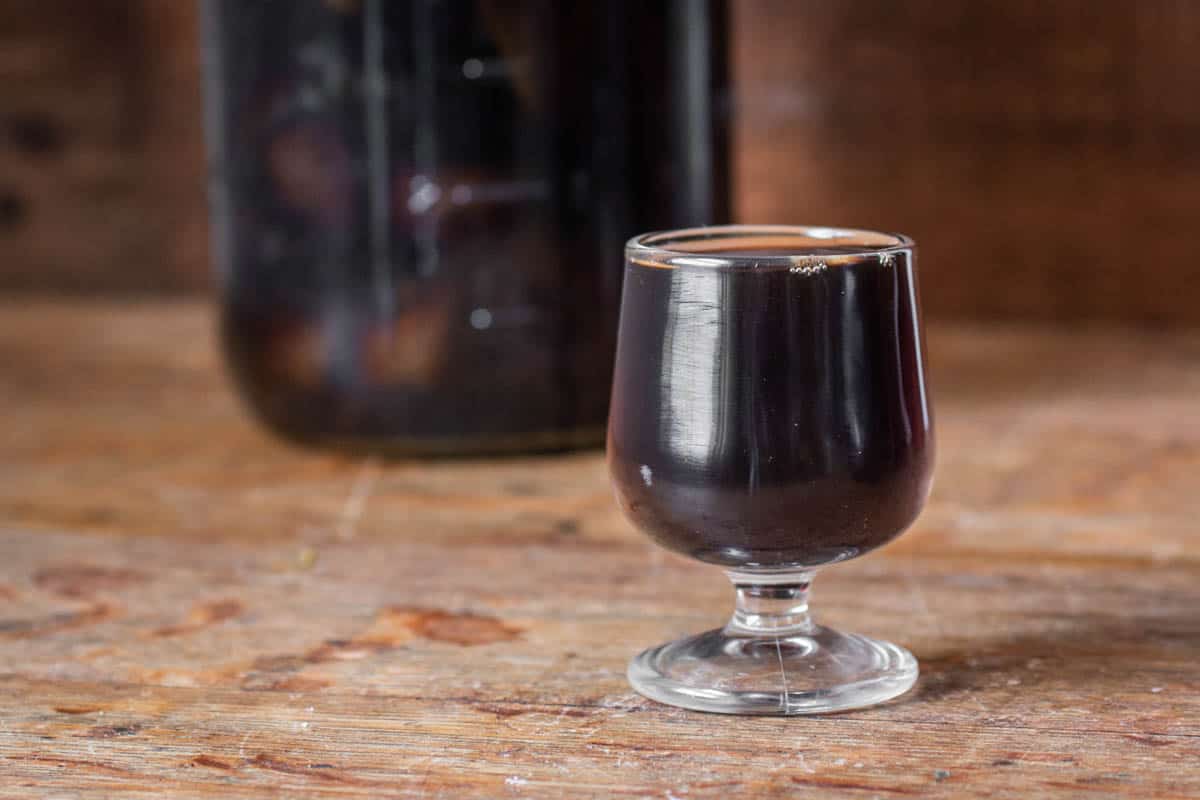 You want the flavor of the walnuts to be at the front. People (myself included), have a tendency to overdo aromatics, but less is more here.
To be clear, some traditional recipes call for nothing but liquor and walnuts, and there is nothing wrong with doing that, I actually recommend you try it once to really get the feel of the flavor that green walnuts add to liquors.
Recommended
Galium or vanilla
Both Galium triflorum (a small handful fresh or dried) or a single vanilla bean will add a great undertone to either liquor.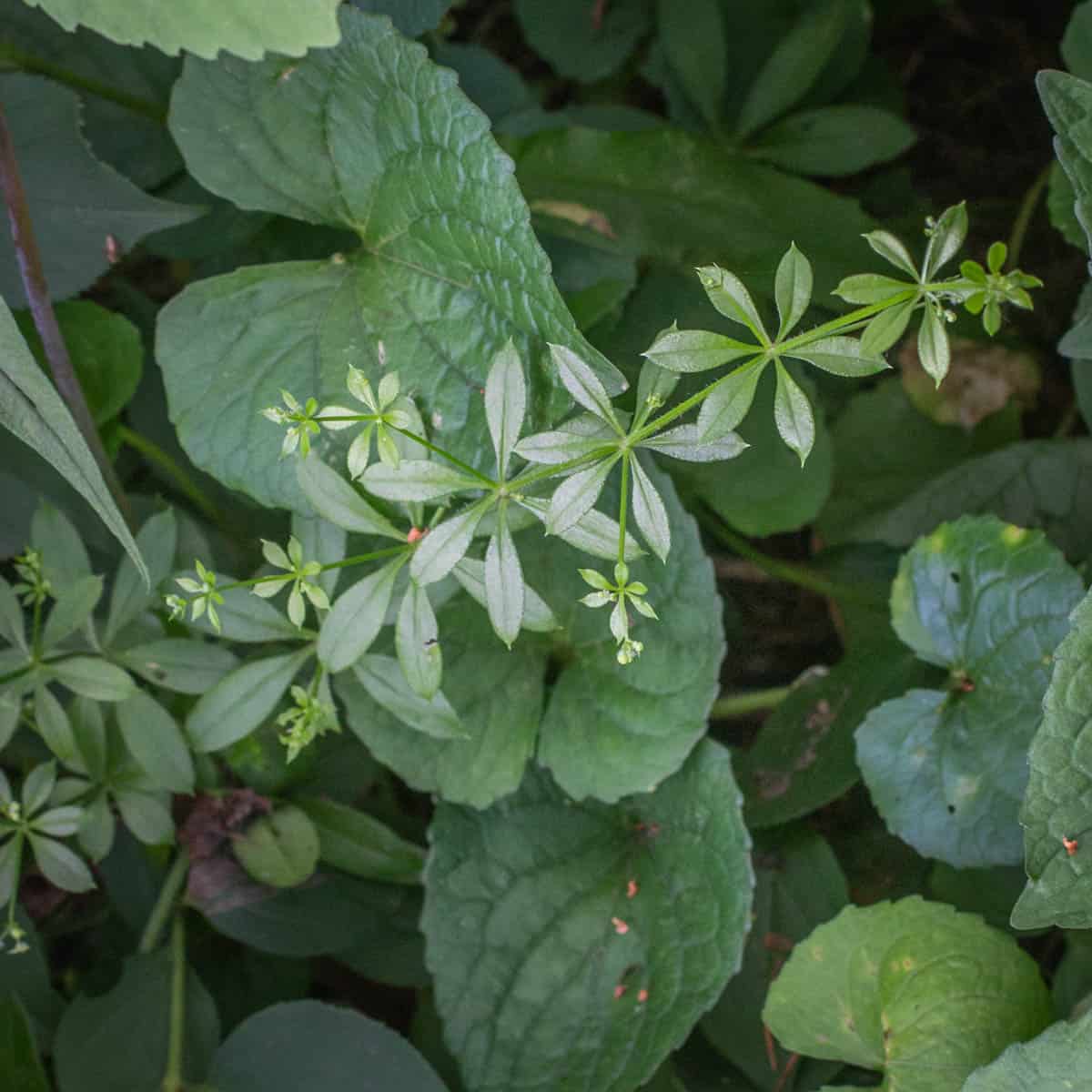 Almond aromas
Almond loves vanilla, and there's a few different ways you can layer flavor in these liquors with it. Almond extract is not an option as it's too strong.
I prefer a big handful of dried meadowsweet flowers, or about 2 tablespoons of dried, ground chokecherries, plum or apricot kernels.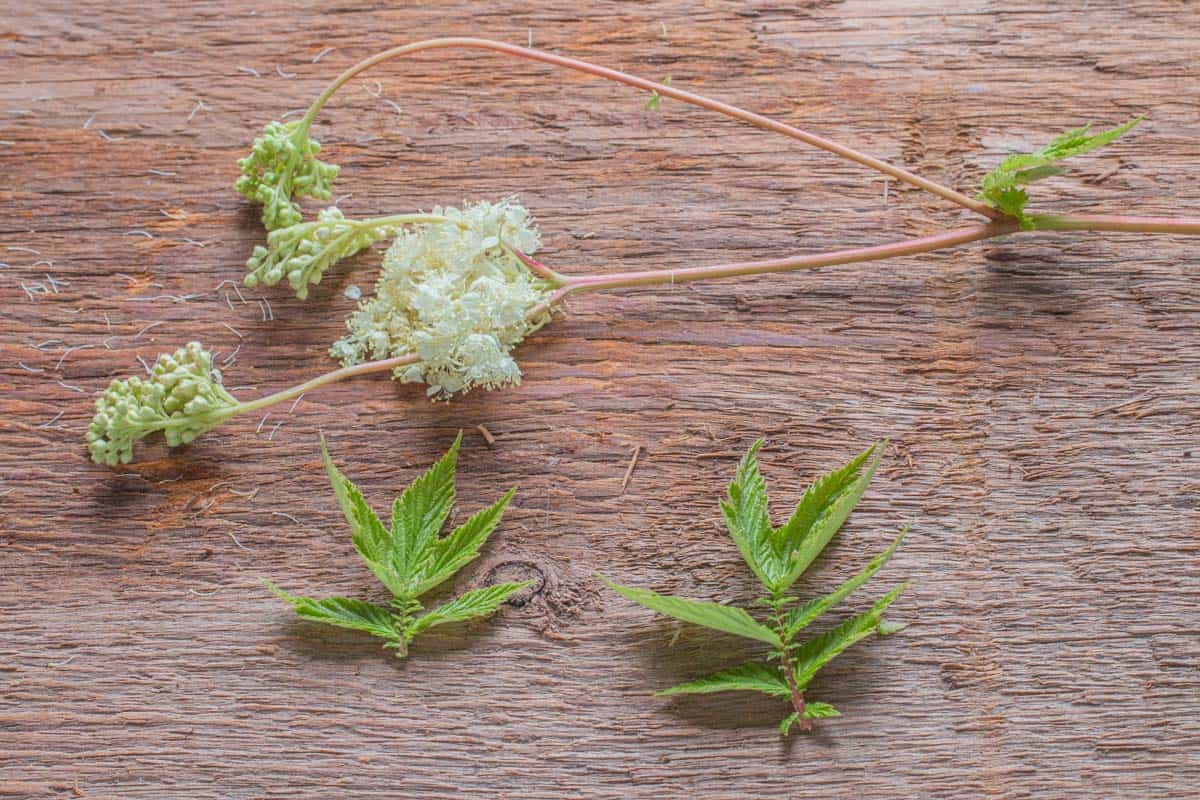 Allspice and cloves
These are both good, but go easy on them. If you look at the recipe I outline below you'll see that I'm adding 7 individual allspice berries or cloves, which will see like a tiny amount compared to the amount of liquor the finished recipe makes.
Both of these spices are strong, and they'll be mingling with the liquor for months. You can always add a couple more, but once they're in you can't take them out.
Orange and Lemon Zest
I like both of these in my nocino and vin de noix occasionally, but, again, I make sure that it's in small amounts. I like to keep it to no more than two citrus of either lemons or oranges in a batch of the size I outline in this post.
When in doubt, go easier on the orange as it can also get strong and overpower things.
Young Walnut Leaves
Yep. Walnut leaves. The young leaves of black walnut trees have been traditionally used to make a number of different things, typically ketchup/catsups, and a thin, vinegar-based sauce called bay sauce, but they may also be used in nocino and vin de noix.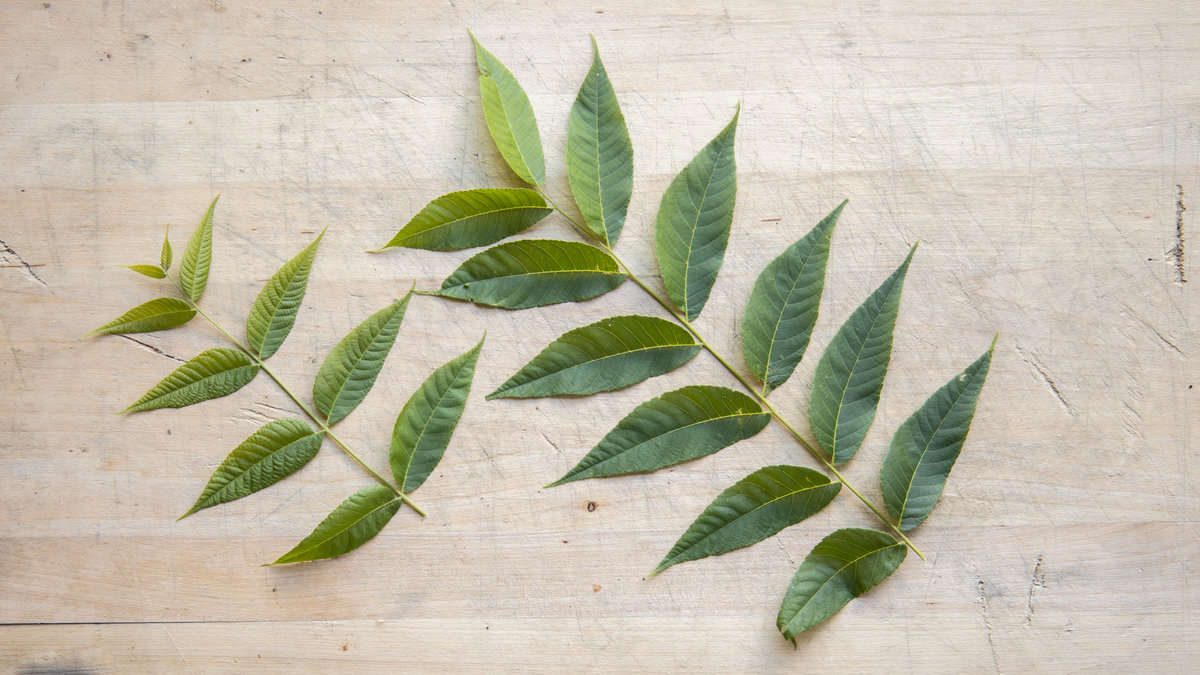 The most important thing when harvesting walnut leaves is to make sure that you're harvesting young, meristematic leaves from the very tip of the branches. When you rub them, the leaves should give off a similar aroma to the green nuts. Older leaves won't have an aroma, or it will be near-unnoticeable.
Not recommended
Cinnamon and Star Anise
While it might be tempting to use cinnamon as some recipes for nocino and vin de noix call for it, resist the temptation. Adding cinnamon, in just about any quantity (as well as star anise) will hide the flavor of the other aromatics, particularly the walnuts that have a pretty subtle flavor.
You'll wind up with a drink that tastes like Christmas time, instead of a mild, gently aromatic liquor. It won't be bad, but it won't taste like nocino or vin de noix, at least to me.
What's it taste like?
The finished product is rich and complex. There's more noticeable tannins in vin de noix than nocino as it's made with red wine, but as they age, they'll round out a bit, giving it notes of leather, cherry wood, and tobacco.
If you didn't tell people what they're drinking, they'll probably just ask you where you got the great sherry. The amount of sugar varies in some recipes, but I recommend starting with the small amount listed in the recipe and moving up from there. It shouldn't taste like candy.
Enjoy as you would sherry or port
The finished product is a great thing to break out when company comes over for a drink, or as an after dinner digestif. It's also good with cheese and charcuterie, and I've been known to add a splash to dishes or sauces where I might add sherry, eau de vie or port.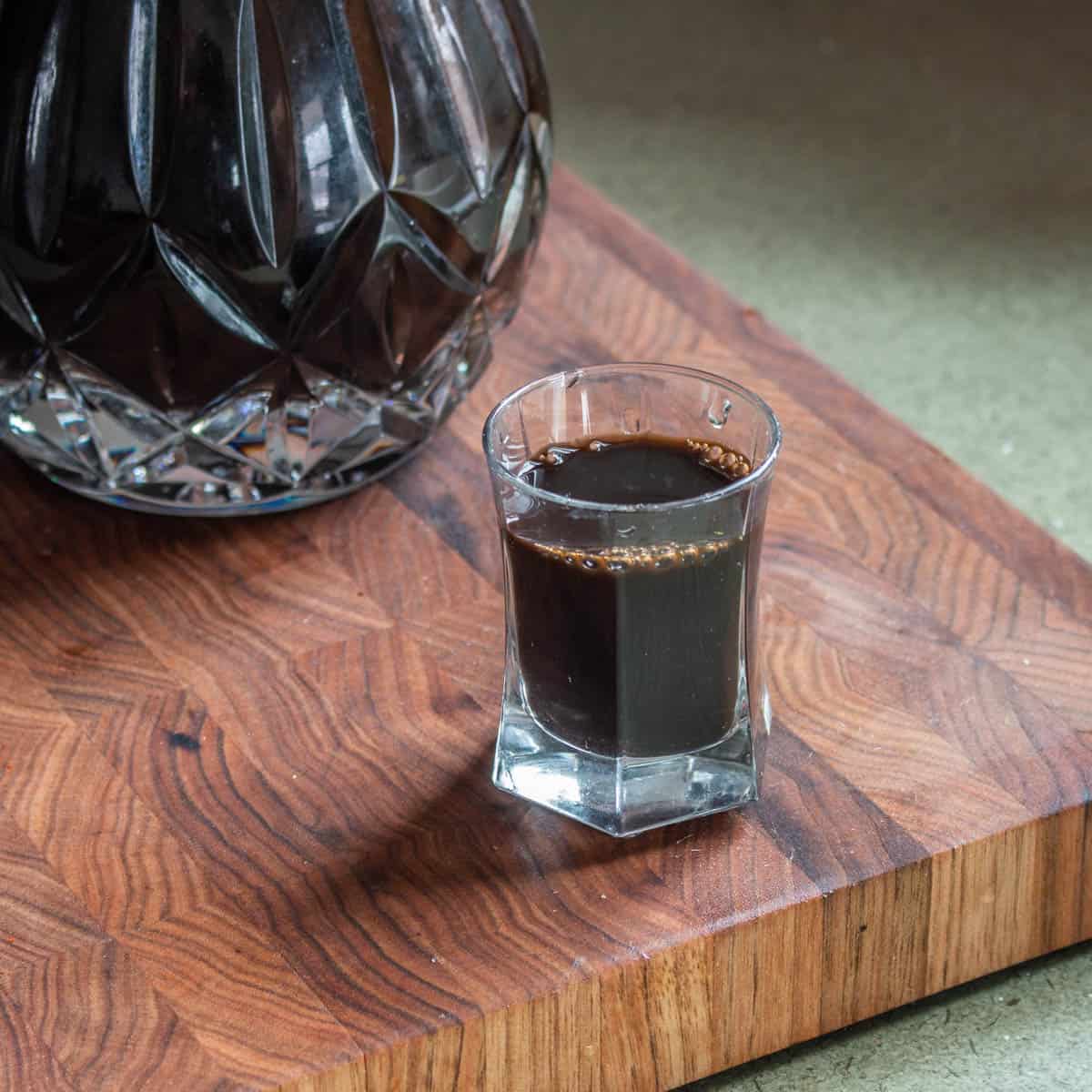 Finally, vin de noix is only one of many things unripe nuts can be used to make. For a full breakdown and explanation, check out my more in-depth post on cooking with green walnuts.
Related Posts
Nocino, The Black Walnut Liquor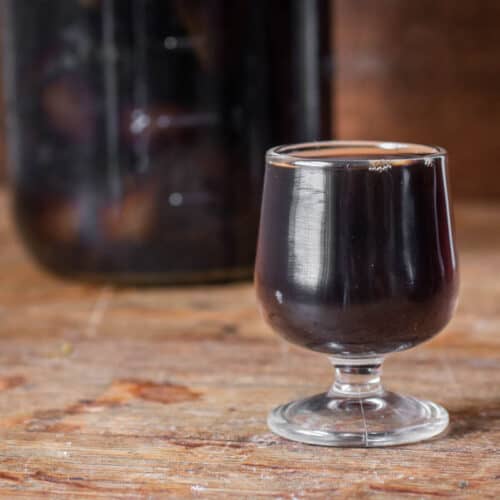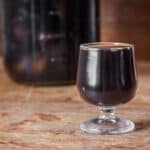 Print Recipe
French Walnut Wine or Vin de Noix
The traditional French walnut wine, made with unripe, green black walnuts. The finished product tastes similar to good sherry or port. Yield: 1350 ML.
Ingredients
Maceration
10

oz

green unripe black walnuts, about 12 medium sized

they must be soft enough that you can cut them in half easily. I like mine the size of small ping pong balls.

225

ML

brandy

scant cup

1125

ML

red wine

1.5 bottles
Aromatics (can be varied to your taste)
3

cloves or allspice berries

Small handful of dried or fresh Galium triflorum leaves

3

strips of lemon peel

100-200

grams

honey or maple syrup

or to taste
Instructions
Walnut Maceration
Wearing gloves, halve the walnuts, then combine with the remaining ingredients in a half gallon glass jar you've meticulously cleaned and has no residual smells from other projects. Allow to macerate/rest for 30 days.

If you're unsure about the sweetness, start with 100 grams of honey or maple syrup, then adjust it with more when it's done aging until you like it. If you like sweeter tipples, add the whole 200 grams.
Storing
Strain, store in jars or corked bottles and keep in a cool dark place for at least 6 months.

As it ages, taste the liquor occasionally to get a sense of how the tannins mellow over time. I think they're best opened near the end of the following winter.
Serving
Serve the walnut wine after dinner as a digestif as you would sherry or port. It's also good with charcuterie and cheese.
Nutrition
Serving:
2
oz
|
Calories:
88
kcal
|
Carbohydrates:
5
g
|
Protein:
0.04
g
|
Sodium:
3
mg
|
Potassium:
84
mg
|
Sugar:
3
g
|
Vitamin A:
1
IU
|
Calcium:
10
mg
|
Iron:
0.3
mg