Yellowfoot chanterelles are another great, easy to identify mushroom to add to your basket.
Like their cousins, the golden chanterelles, yellowfeet, also known as winter chanterelles or chanterelle en tube in France, have a pleasant and slightly fruity smell. But, like hedgehogs, these have a stronger mushroom flavor. They were formerly known as Cantharellus tubaeformis and are now known as Craterellus tubaeformis and other close relatives)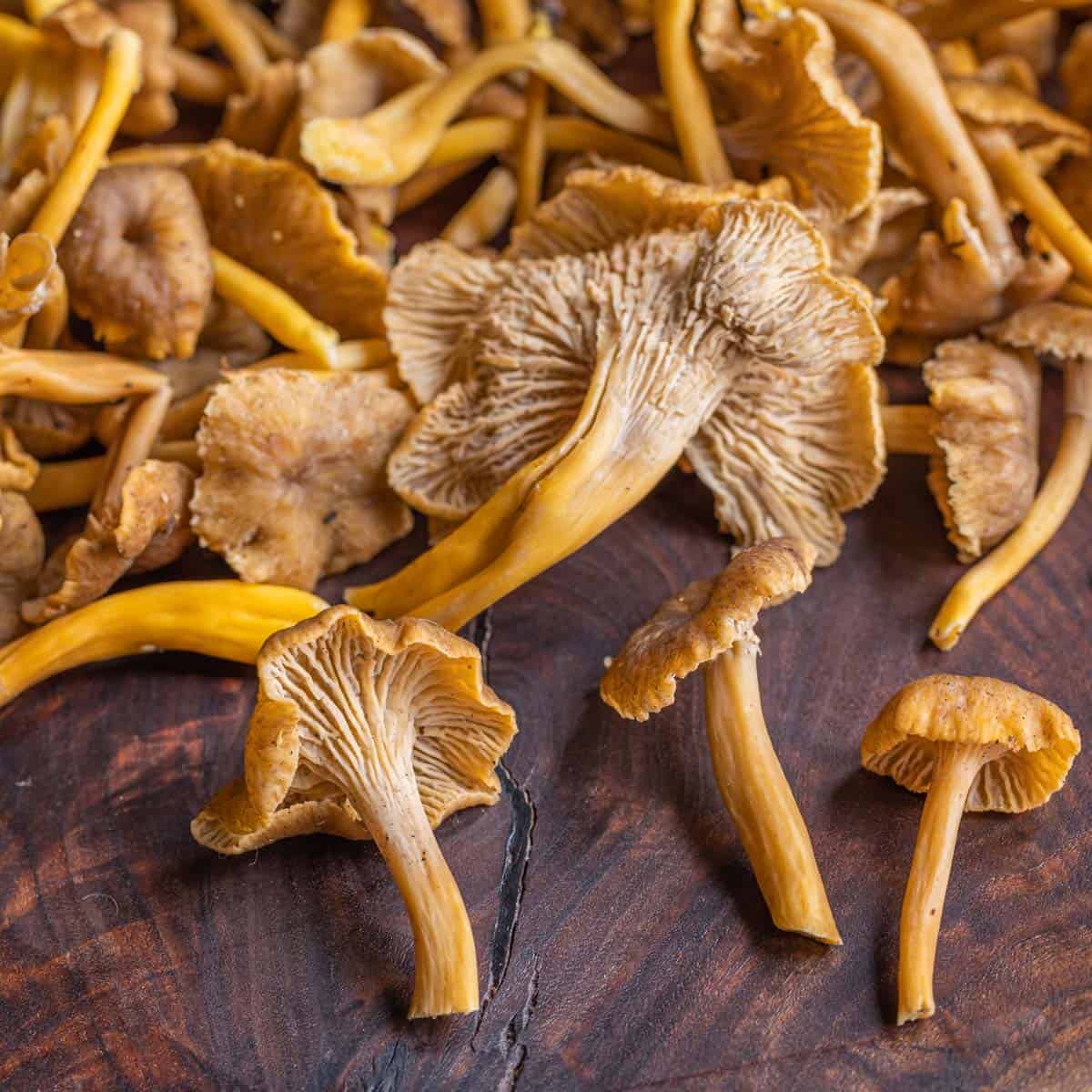 They're very delicate, and they will get crushed in a mushroom basket if you're not careful. They have a hollow stem and are quite small, sometimes no bigger than a stick of Chapstick, or smaller, as you can see in the picture above.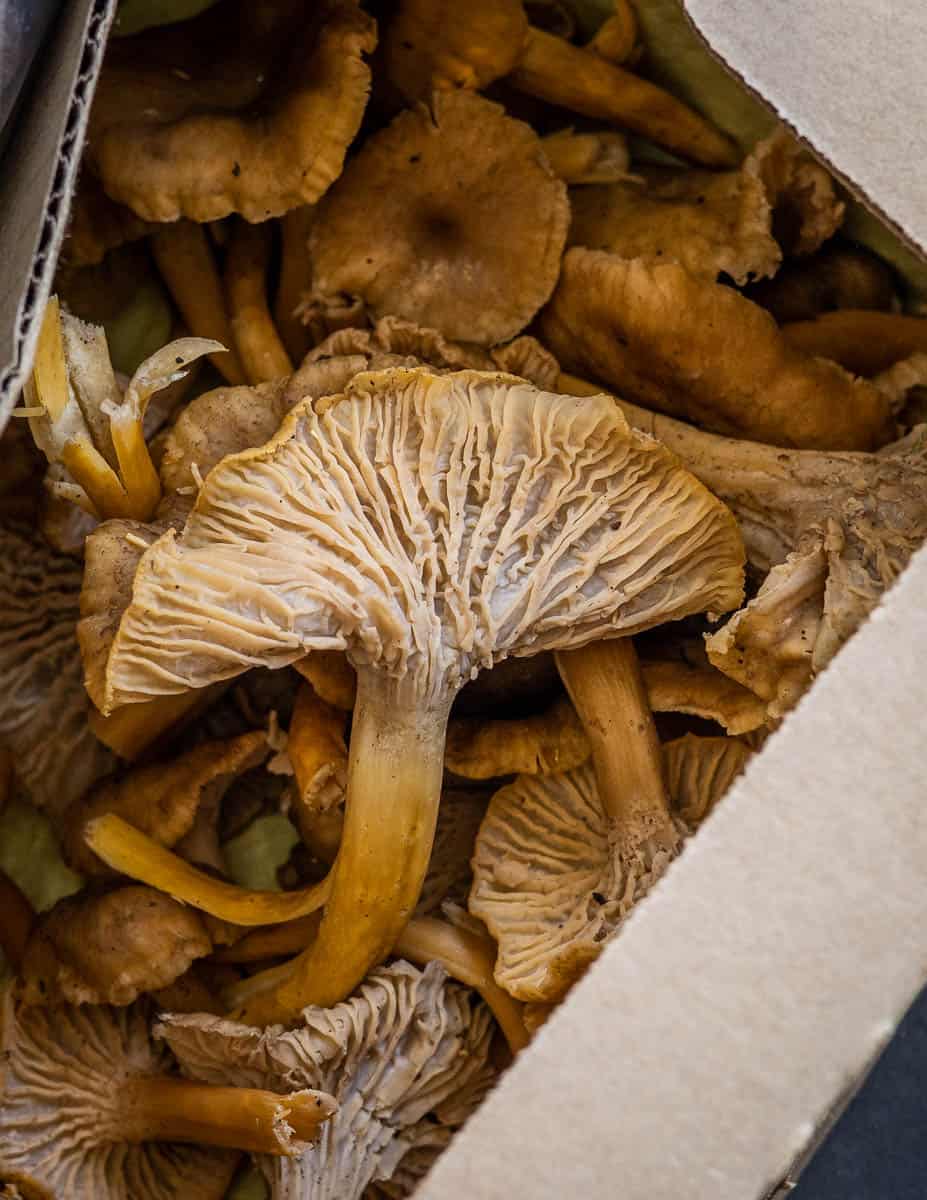 There's a number of different species of these, and so far I've only worked with two: Craterellus tubaeformis, and what I suspect to be Craterellus ignicolor, which I harvest in Minnesota. I'll let you guess which one I prefer. 🙂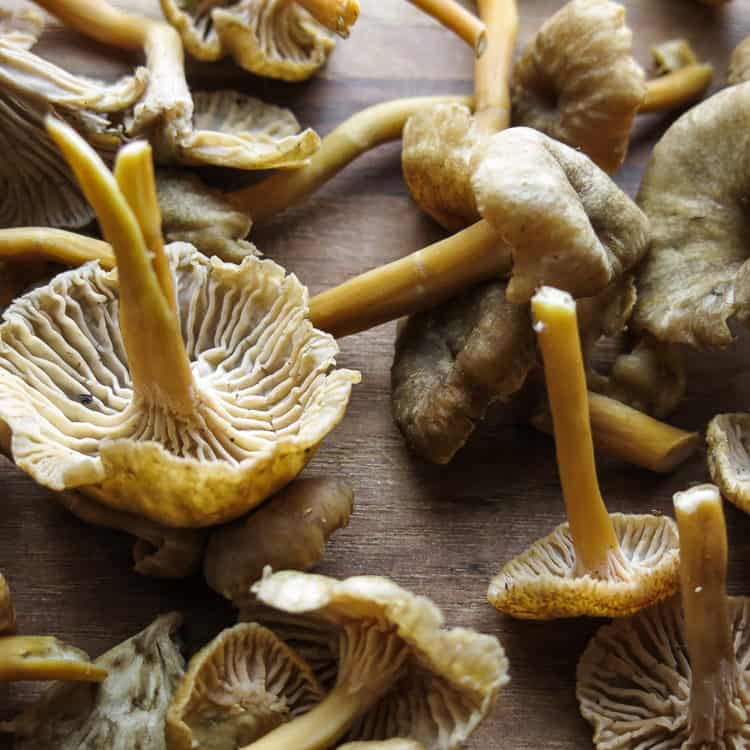 Habitat
Look in the late summer near decaying and putrid hardwood, and in swampy forested areas. I bring a small hard sided plastic container with holes punched in it for air flow to put them in so they don't get squished by other mushrooms if I'm going to an area and expect to see them. Just like black trumpet mushrooms, these have a saprotrophic tendency, meaning that they help compose dead matter.
I see them every year in the same place as I would chanterelles, but these really like wet, swampy areas near moisture and decaying wood, moss, etc.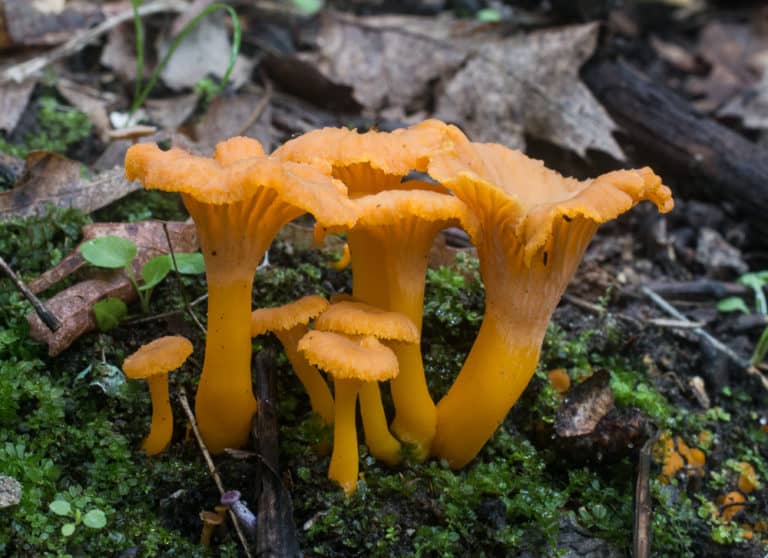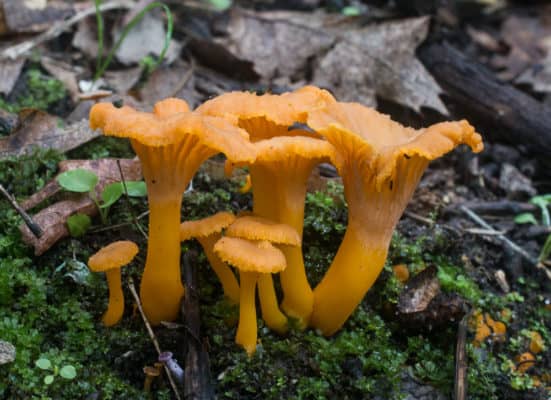 Use containers to separate delicate mushrooms in the field
You have to be resolved to pick yellowfeet, and you need to know how to treat them. I usually have some sort of container along with hard plastic sides, which could be a tupperware, or small restaurant deli containers (my preference) along with my mushroom gear in the car, specifically for delicate things like flowers, or mushrooms I want to keep separate from others as they stain/bruise, or will stain or bruise others like black trumpets and various boletes.
Tossed in a basket, with other, more chunky mushrooms like chanterelles or lobsters that fruit at the same time, or worse, a backpack, all you'll end up with are crumbles of what used to be mushrooms when you finally get home, reinforcing how useless it is to pick such small mushrooms.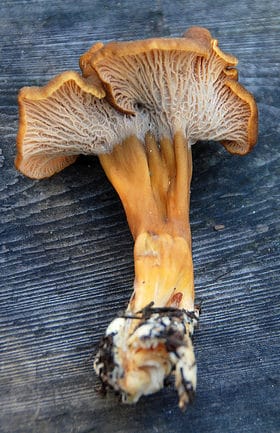 Cleaning
Just like black trumpets, these can be a bit of a pain as the orifice on the top of the cap can pick up all sorts of things, the most common being pine needles, which are the perfect size to slide right into the cap. If I get these from the Pacific Northwest, I rarely have to wash them, but I do check them over well for needles.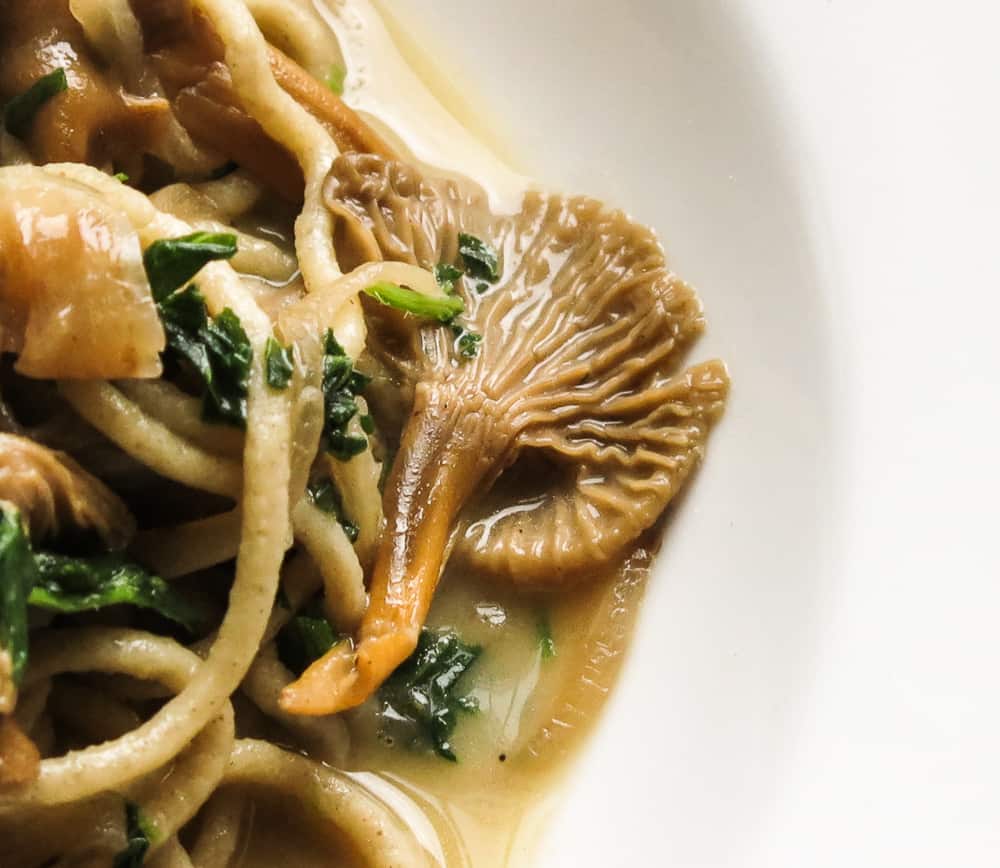 Yellowfeet I pick from the Midwest are generally pretty clean, unless there's been a rainstorm recently. I wash these with a quick swish in water only as a last resort, and then allow them to dry between a layer or two of paper towels.
Preservation
Since their hollow, these are an easy mushroom to dry, just use a low heat dehydrator setting or place them on a wire cookie rack in an airy place until they are cracker dry. If it was dry when you were picking, if you leave them on the counter, just like black trumpets, they'll probably dehydrate naturally.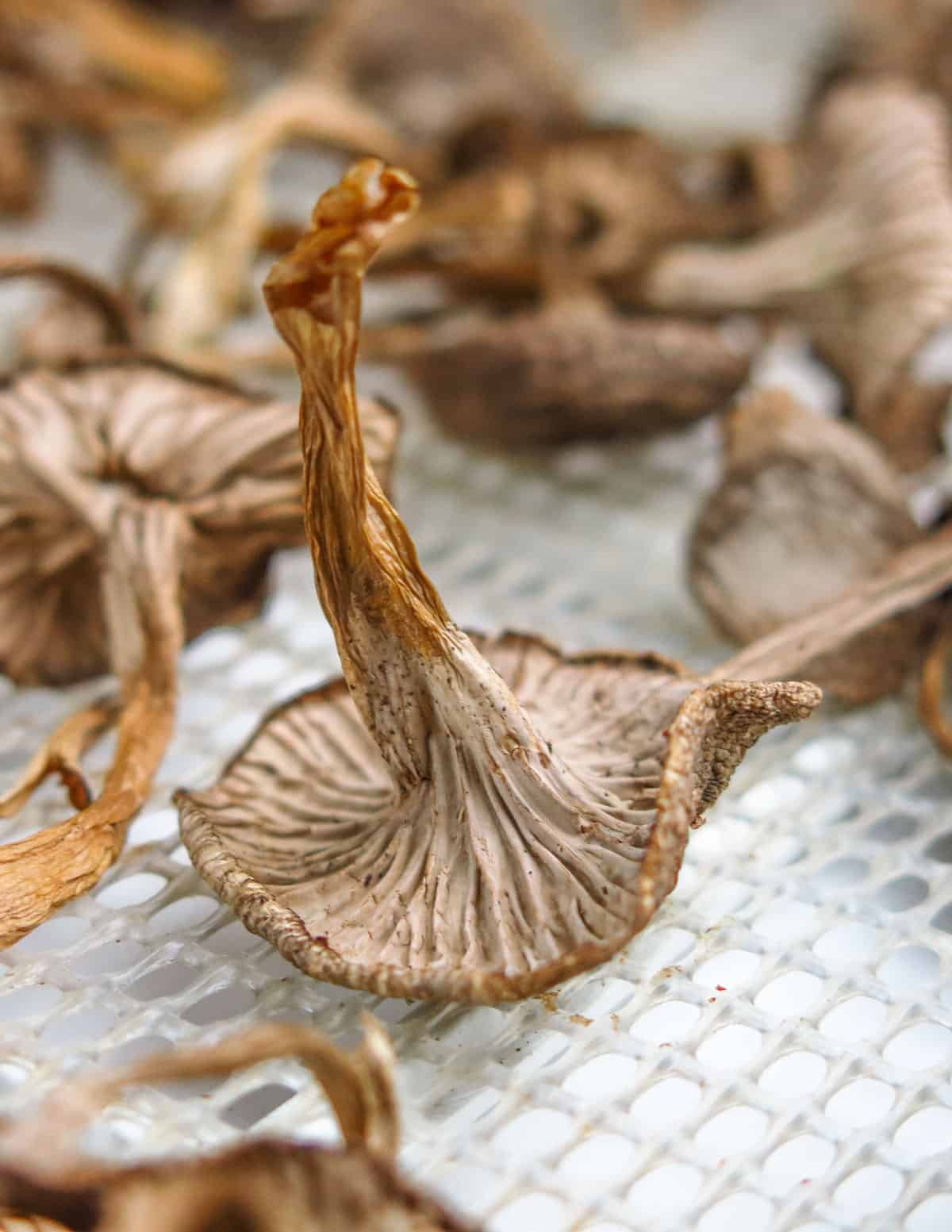 Since they're hollow, just like black trumpets, these are among some of the best mushrooms for rehydrating and keeping in larger pieces, although the stems can get a bit long sometimes.
Cooking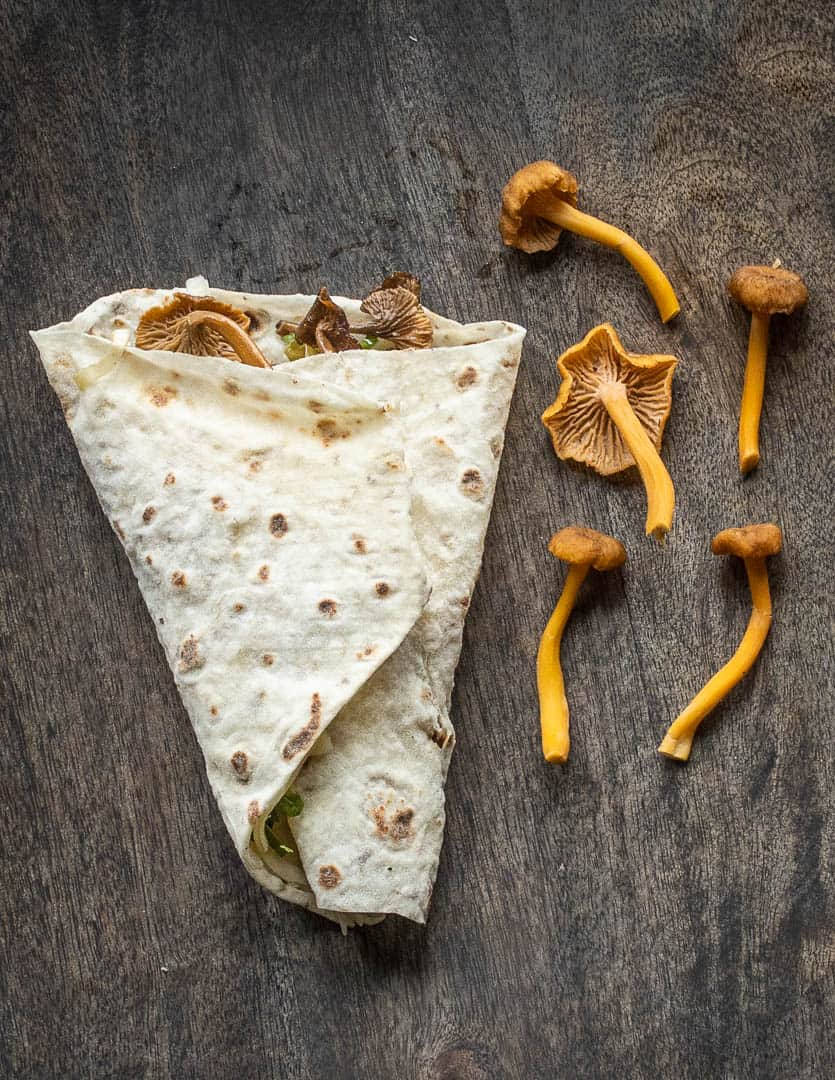 Culinary wise, these little guys pack a great mushroom flavor, and a delicate texture. The first time you try some, you might try just having them plain to have them by themselves.
Heat a pan with some butter or oil, when it starts to sizzle, add the yellowfoot chanterelles and then turn off the heat until they're heated through and wilted.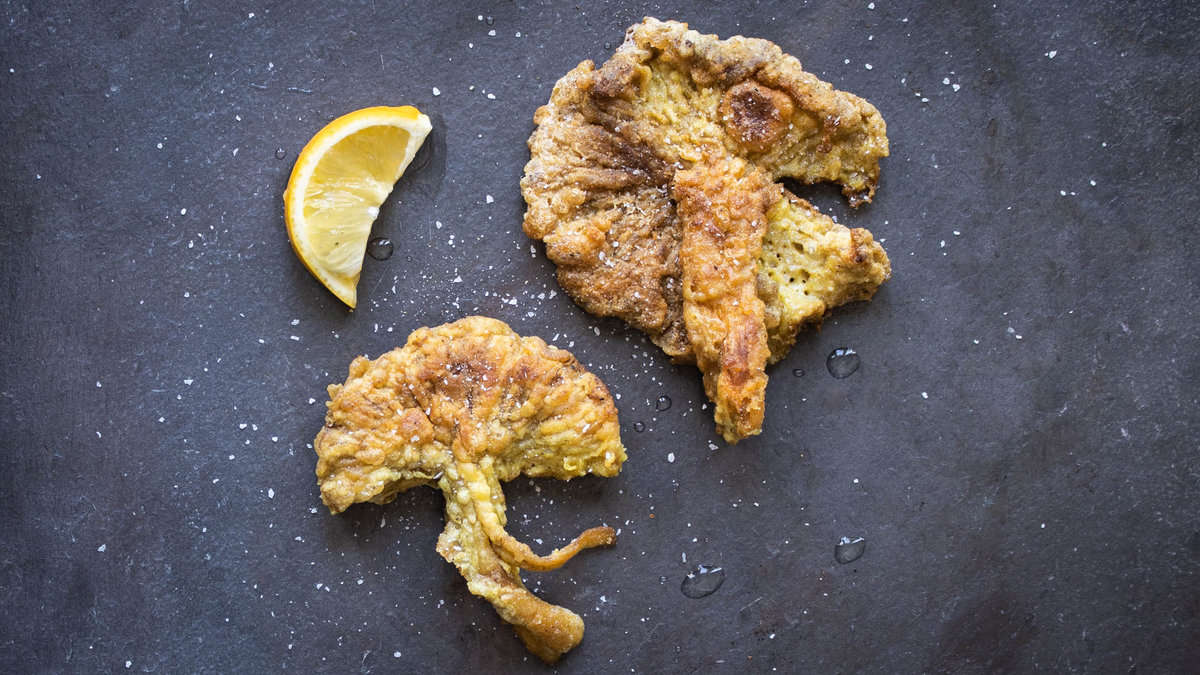 The first time you enjoy them, I would suggest only eating them with salt, to gauge their flavor for yourself. They would also make a wonderful sauce simply cooked in cream, as do most mushrooms.
With their long stems, especially with the larger species I see from the Pacific Northwest, they make a great pairing for noodles, especially homemade ones.
Recipes
Here's some recipes where I'd use these, or that I've made specifically using them.
Sole With Yellowfoot Chanterelles
Dried Yellowfoot Broth With Dumplings
More