I love a good frittata and over the years I relied on them for brunch menus when I wasn't feeling creative. This frittata I made to use up a nice haul of pheasant back / dryad saddle mushrooms one year, inspired by an herby, slightly spicy omelet I saw French Chef Pierre Gagnierre make.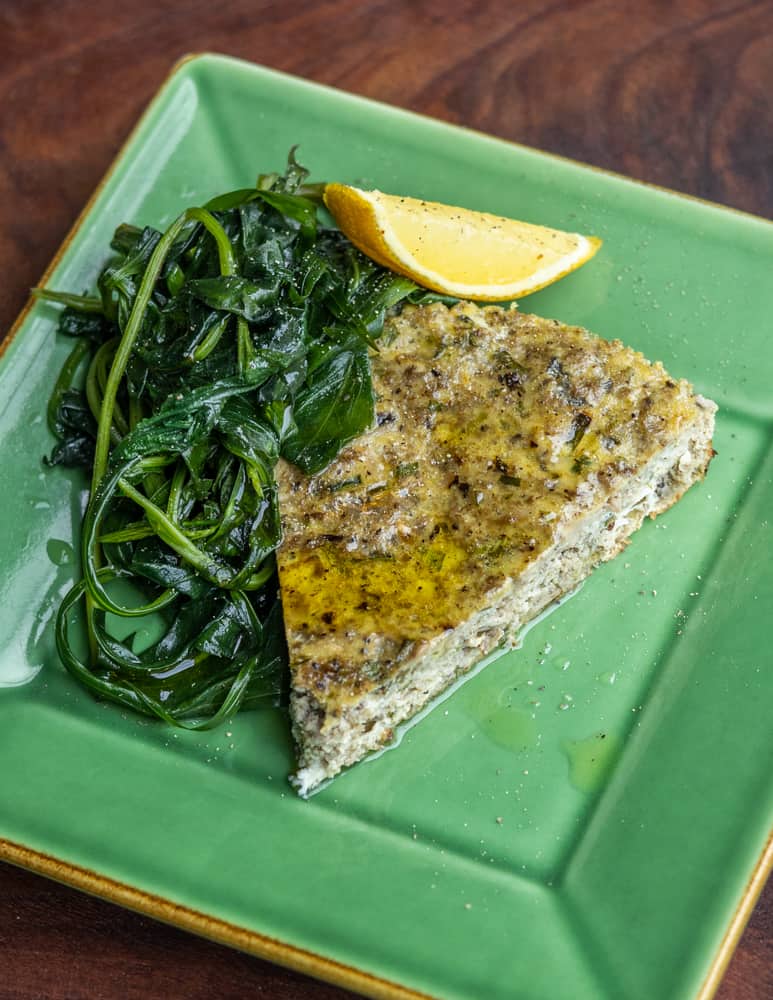 Pheasant backs aren't your average mushroom. Long story short, some people don't care for their cucumber/farinaceous odor and flavor.
The unique flavor of the mushrooms mellows with cooking, but it will still be there a bit. Instead of hinderance, consider how you can twist the flavors of traditional dishes incorporating mushrooms to better compliment their natural flavor.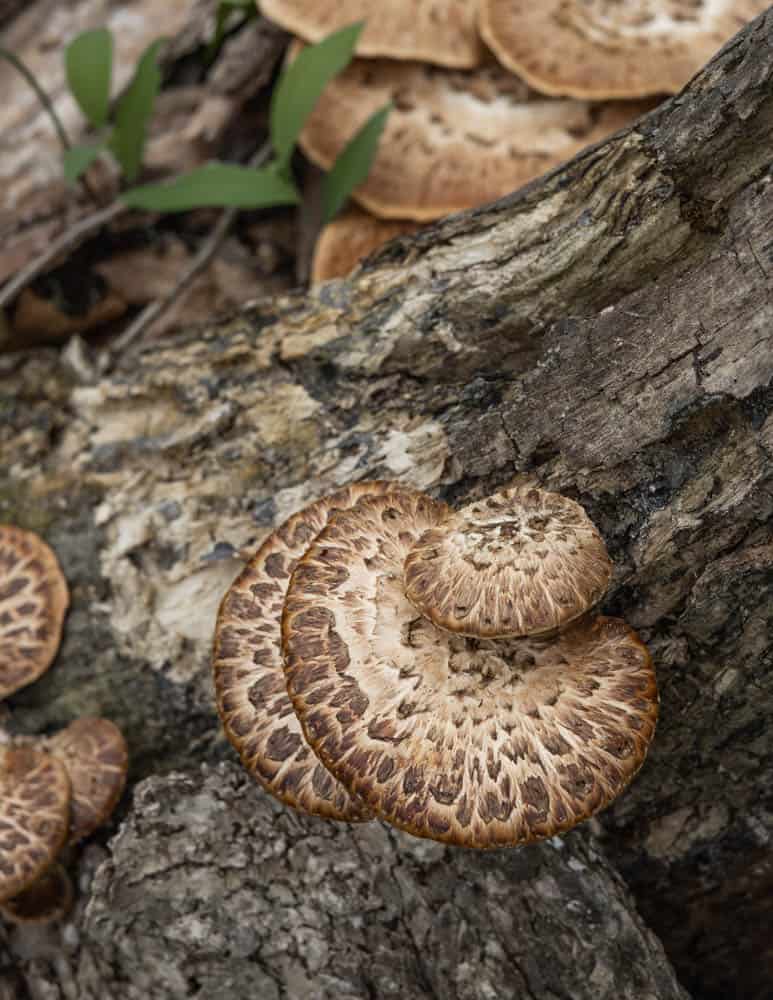 I combined the mushrooms with a few Asian flavors to make a simple wild mushroom frittata. Instead of the cream and cheese you'd typically find in Western mushroom dishes using the same ingredients, this one focuses on strong aromas and flavors instead. It makes for a nice pheasant back recipe since their flavor works really well with Asian flavor profiles and ingredients.
It's a good way to use the tender edges of pheasant backs if you want something simple. It's rich and heavy on the mushrooms, as well as aromatic herbs like mint.
There's a splash of fish sauce for umami, and a nice pinch of hot chili or crushed red pepper to give it warmth that brings everything together. Serve it with some wilted greens (wilted young spring sochan is pictured) for a simple breakfast or brunch.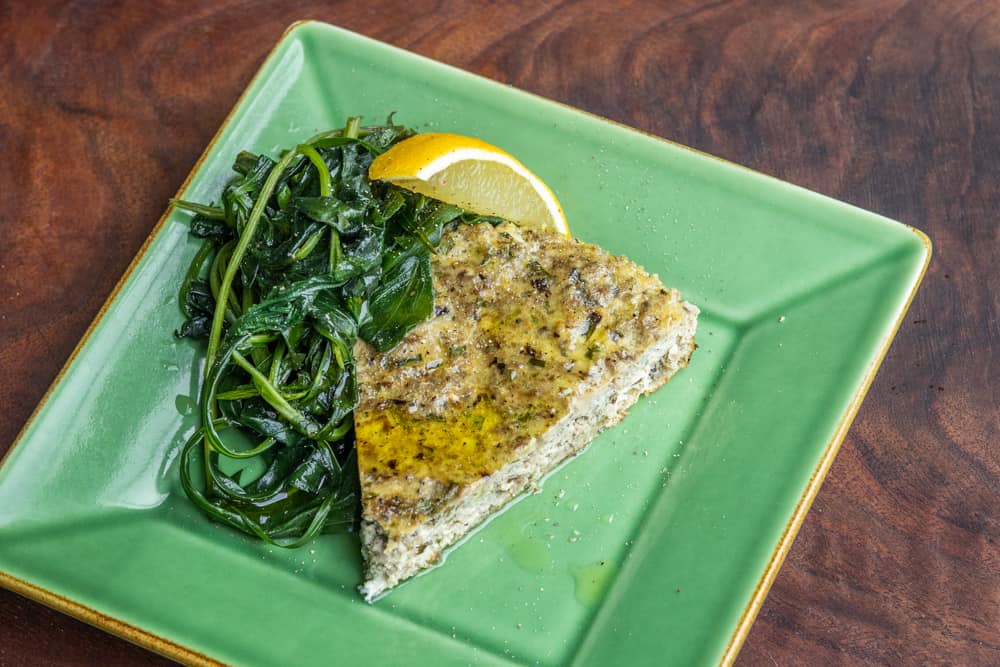 Variations
At first glance there will look like there's a bunch of ingredients in this and there is. Think of the seasonings as an example and don't feel bound to using the same things I did. You can change the herbs up if you don't like cilantro, or add a different stock if you don't have chicken.
The big things I want to taste in this are mushroom, herbs, and depth from a little umami. I threw this together for breakfast on a whim one day, and like it enough to make it for a few other friends the week after. I doubt I made it exactly the same way each time. Feel free to experiment with what you have on hand.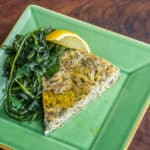 Print Recipe
Pheasant Back Mushroom Frittata with Mint
A rich, mushroomy frittata with lots of herbs, a little hot chili, and pheasant back mushrooms.
Ingredients
Egg base
1

lb

dryad saddle tender edges

Cooking oil, as needed, about 1.5 tablespoons

½

teaspoon

salt

1

large clove garlic

minced

10

gram

piece of ginger, peeled and minced

2

tablespoons

chicken stock or water

3

large eggs
Seasonings
1

tablespoon

fish sauce

Crushed red pepper flakes

½ teaspoon or to taste

1

teaspoon

finely ground wild Szechuan peppercorns

Optional. Use a pinch of these if you use commercial Szechuan peppercorns as the flavor is stronger.

½

cup

finely chopped wild onion greens

scallions, or green garlic

½

bunch cilantro

coarsley chopped

2

tablespoons

wild mint or fresh spearmint

sliced

1

tablespoon

good tasting oil, for garnishing

Such as extra virgin olive oil, sesame oil can work too with the flavors here.

Zest of ½ a small lemon
Instructions
Slice the dryad saddle ¼ inch thick, then pulse in a food processor. Scrape the mushroom pulp into a 10 inch saute pan, add half the cooking oil, garlic, ginger and salt, turn the heat to medium high and sweat, stirring occasionally, until the mixture is nearly dry, about 5-10 minutes.

Transfer the mushrooms to a bowl to cool, then stir in the seasonings.

Taste a bite-sized piece of the mixture to test the seasoning for herbiness, salt, and spiciness, adjust and repeat the process until you're pleased.

Beat in the eggs and stock until well combined.

Heat the remaining oil in an 8 inch cast iron skillet or similar pan until hot, making sure it's evenly distributed around the pan so the eggs don't stick, then add the mushroom-egg mixture and cook, stirring occasionally, for 2-3 minutes until the bottom looks set, but the top is still a bit liquid.

Transfer the pan to the oven and cook for 5 minutes more, or until just set.

Allow to cool for a few minutes before slicing into wedges. Serve with freshly cooked greens, a drizzle of good tasting oil, and a wedge of lemon.
More