Dandelion Recipes
About
Dandelions are one of the most commonly eaten wild foods, but what most people don't know is that they actually taste good if you prepare them with care. If you're new to cooking with them, read my post The Forager's Guide to Dandelions.
Tried and True
Wild Greens with Garlic and Chili (En Padella)|Foraged Greens with Paprika: Tsigarelli | Minnestrella: Italian Stew of Many Greens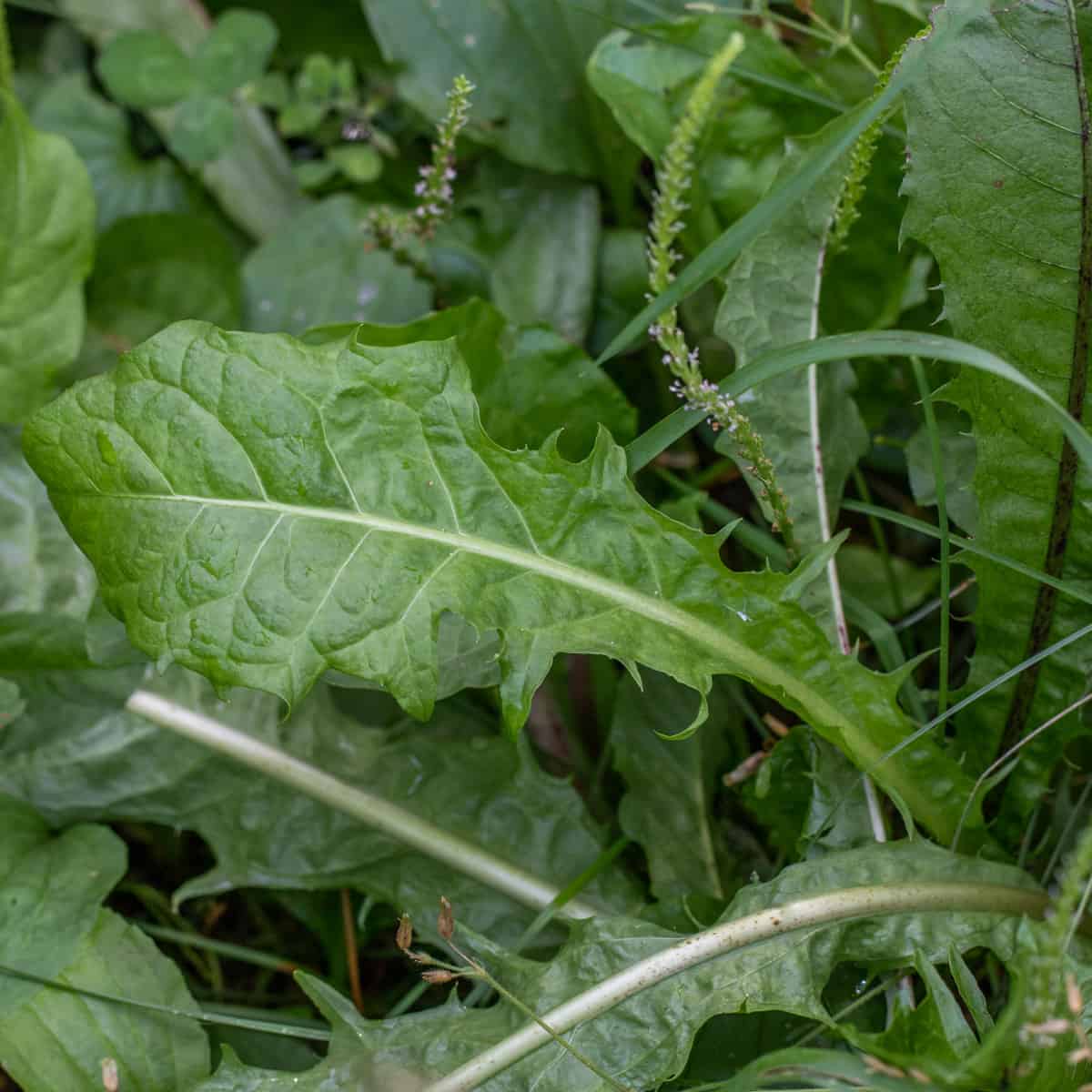 Edible Parts
Four parts of the plant are used in co0king: leaves, crowns, flowers and roots.
Leaves
Most people know of the leaves, and they can be good harvested young, or cooked low and slow until tender as you would collard greens.
They have a bitter flavor that intensifies with age. My favorite recipes for dandelion leaves is Dandelions with Caramelized Onions (Hindbeh).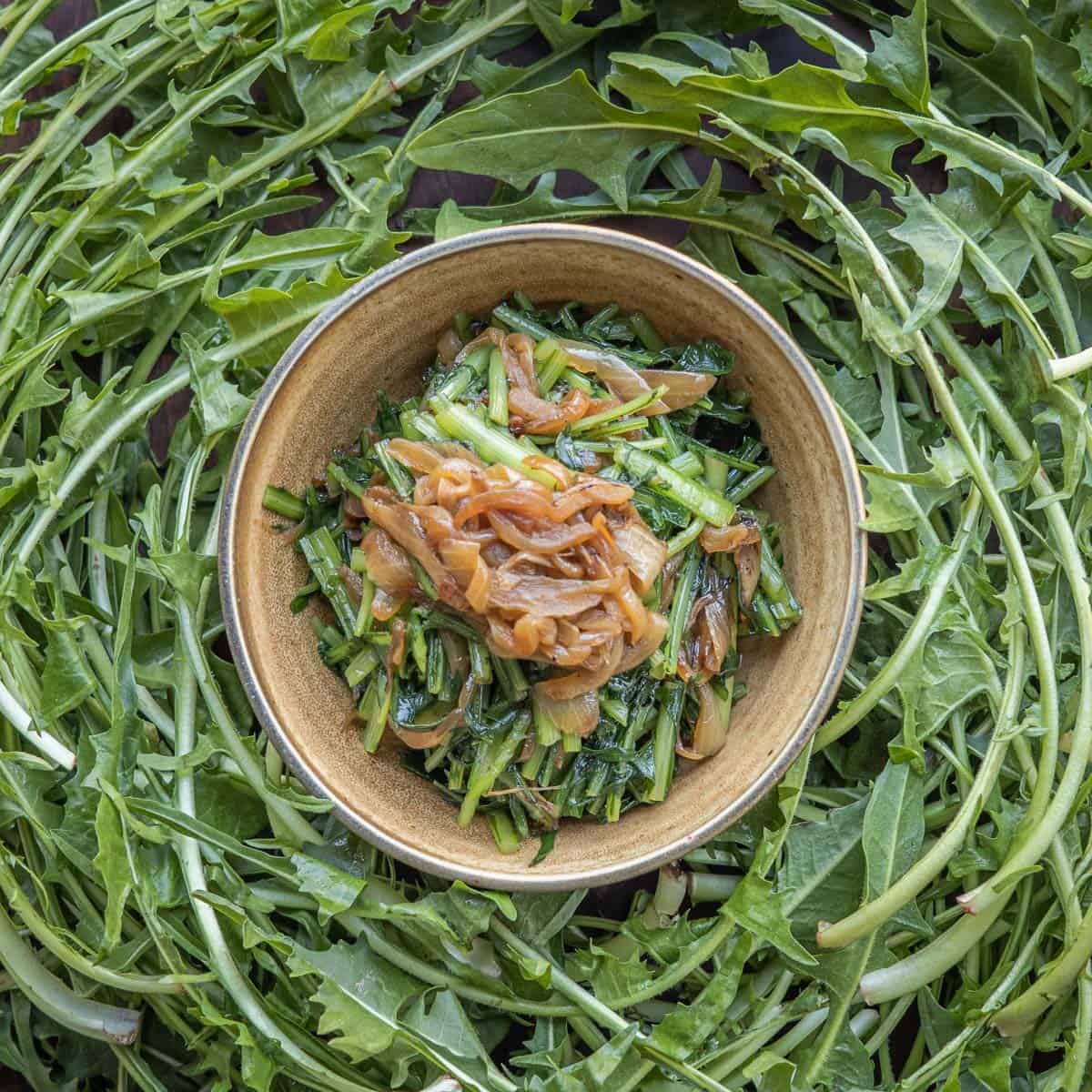 Crowns or Hearts
The crowns or hearts are my favorite part of the plant and must be harvested in the spring.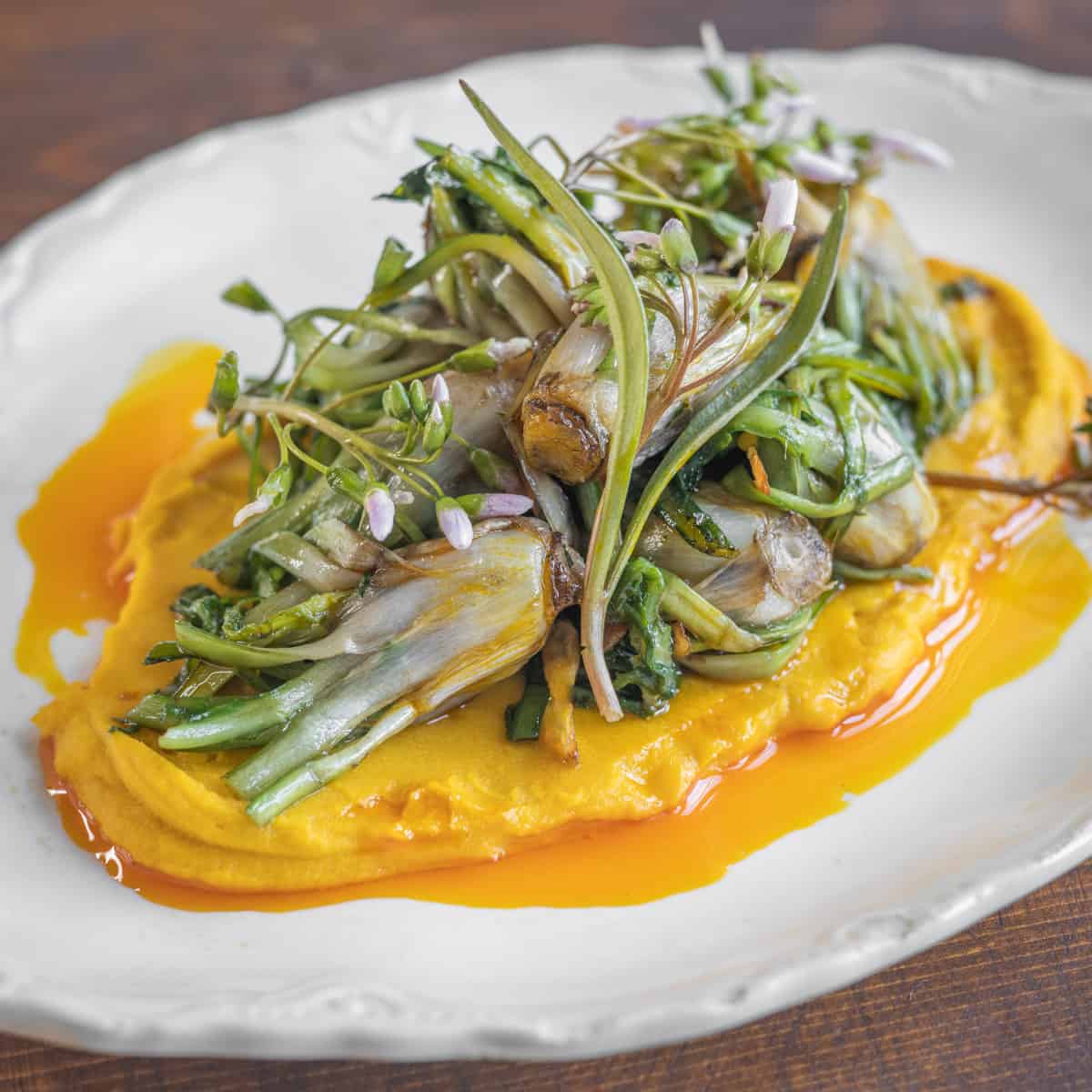 They're a traditional food in a number of places and function as a small vegetable. See more on them in my post on Dandelion Crowns.
Flowers
The flowers are edible and can be used to make everything from wine to jelly.
Roots
The roots are typically dried and used to make tea, or "dandelion coffee" you can buy them in the spice section of your local coop. Fresh roots should be dug in the spring or fall when the plant is dormant.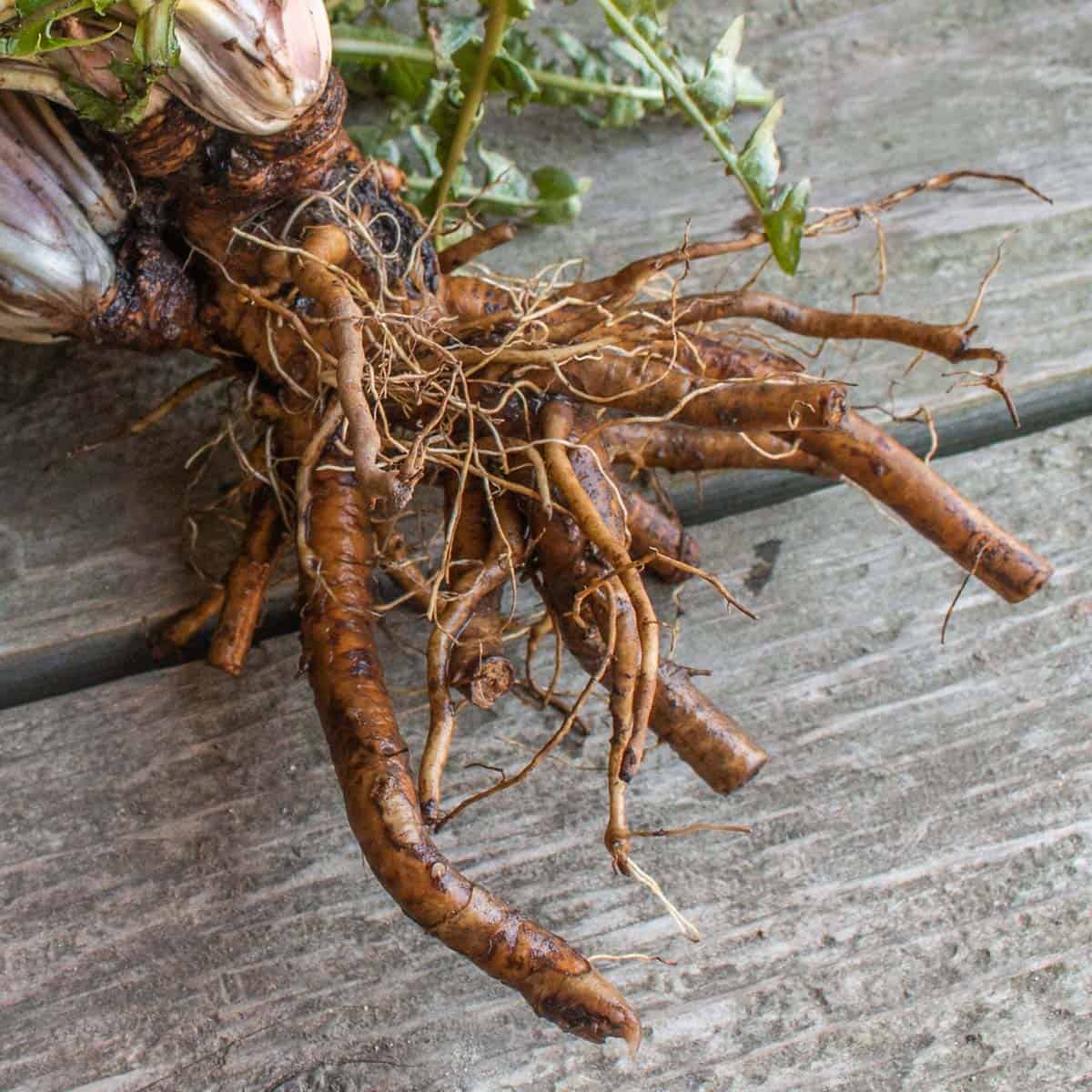 Cooking
Typically dandelion greens are blanched before cooking to calm their flavor. If you find the flavor strong and haven't liked them before, try mixing them with some other greens a make a blend.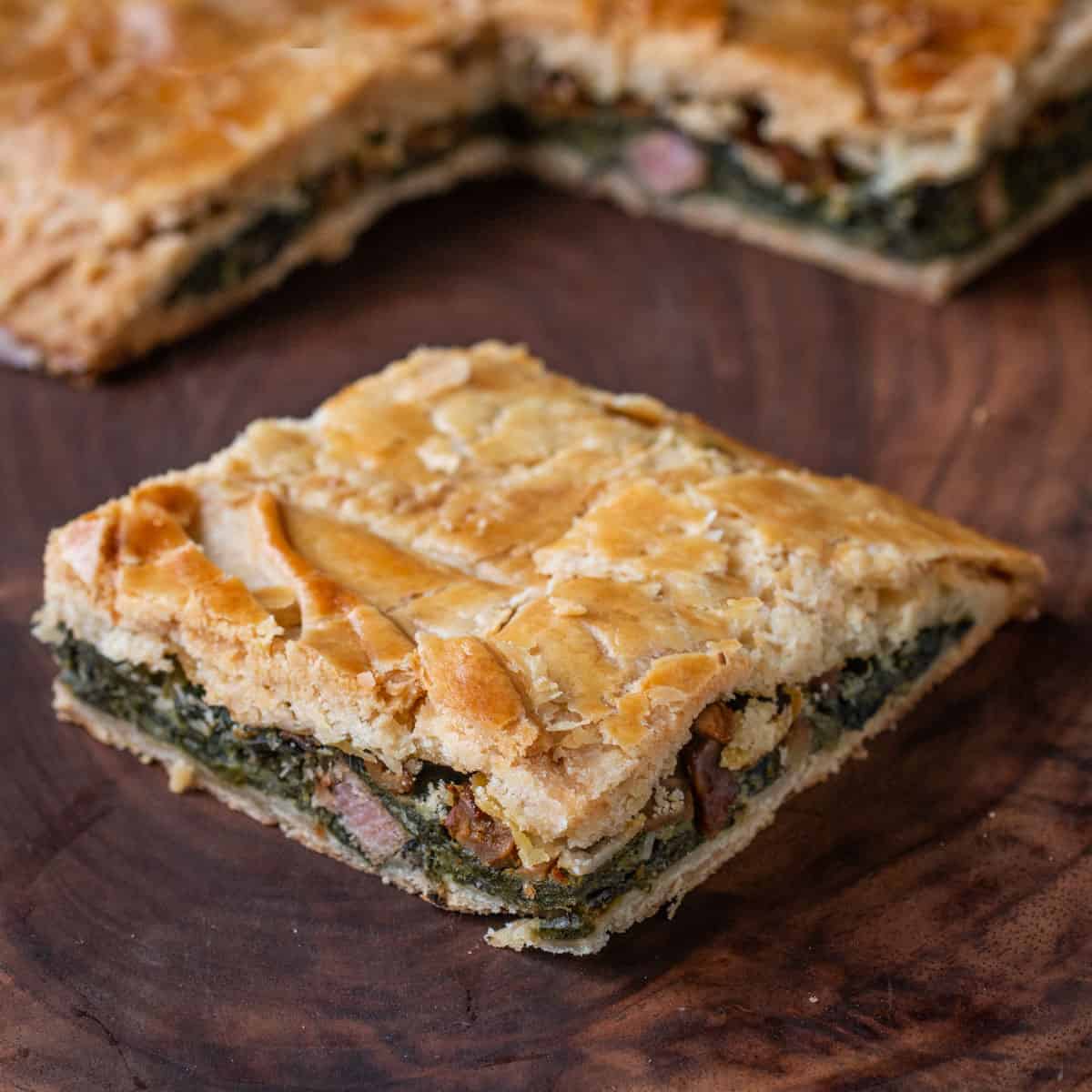 Erbazzone (Italian Wild Greens Pie) is a guaranteed hit and uses the greens in a blend.