Callaloo, a dish of wild amaranth or other greens, is a great example of how Jamaican food is much more than jerk chicken, curried goat and ackee (although I like those too).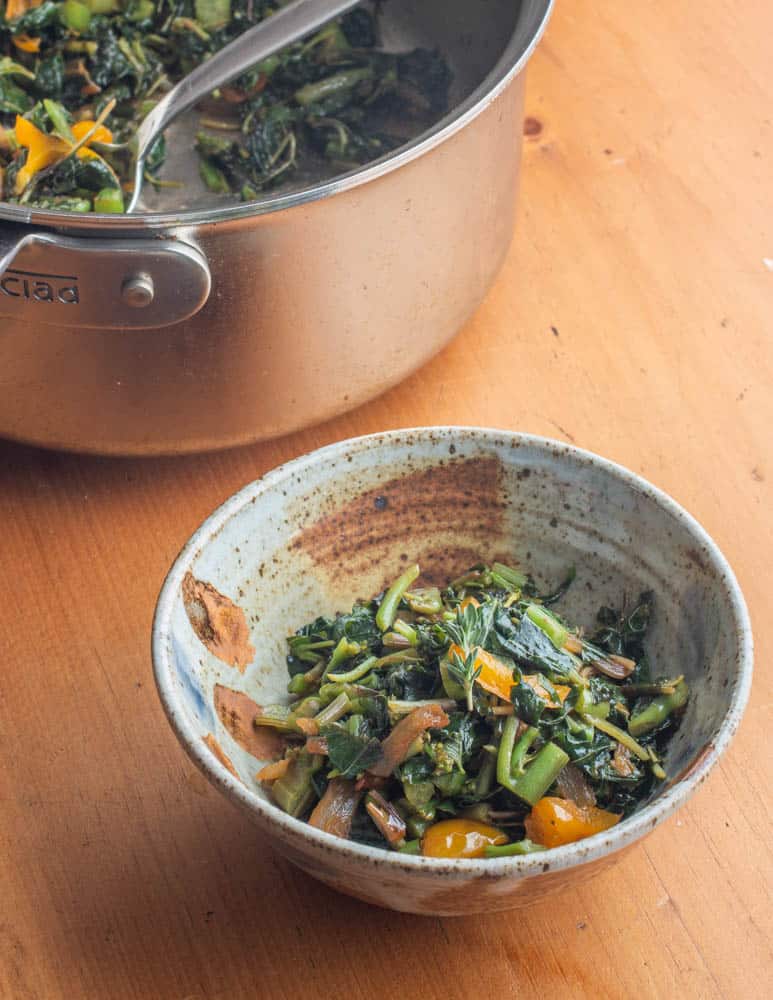 I used to date a woman from Jamaica, and, after enjoying a certain herb grown in the region, she'd get cravings for Jamaican foods (her friend's jerk chicken was the best I've had).
Along with jerk chicken, ackee and saltfish, she mentioned callaloo, so I made a mental note to try it sometime. As often happens when I'm looking at traditional dishes, finding the "true" callaloo recipe wasn't as simple as looking at a few variations of a dish to try-the more I looked at it, the more I was fascinated at what seemed to be infinite variations of a dish of plants from the Caribbean.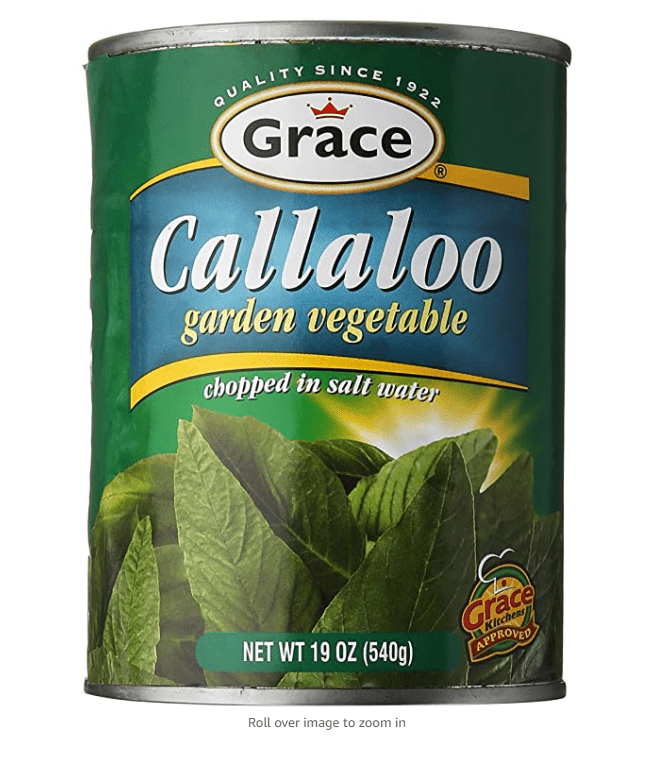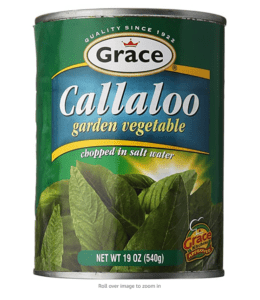 I'm not an expert on Jamaican and Caribbean food by any means, but I think you'll find some of the things I've noticed following the breadcrumb trail interesting. If you make the dish, or have family or friends who do, please leave a comment or (better yet) share your version.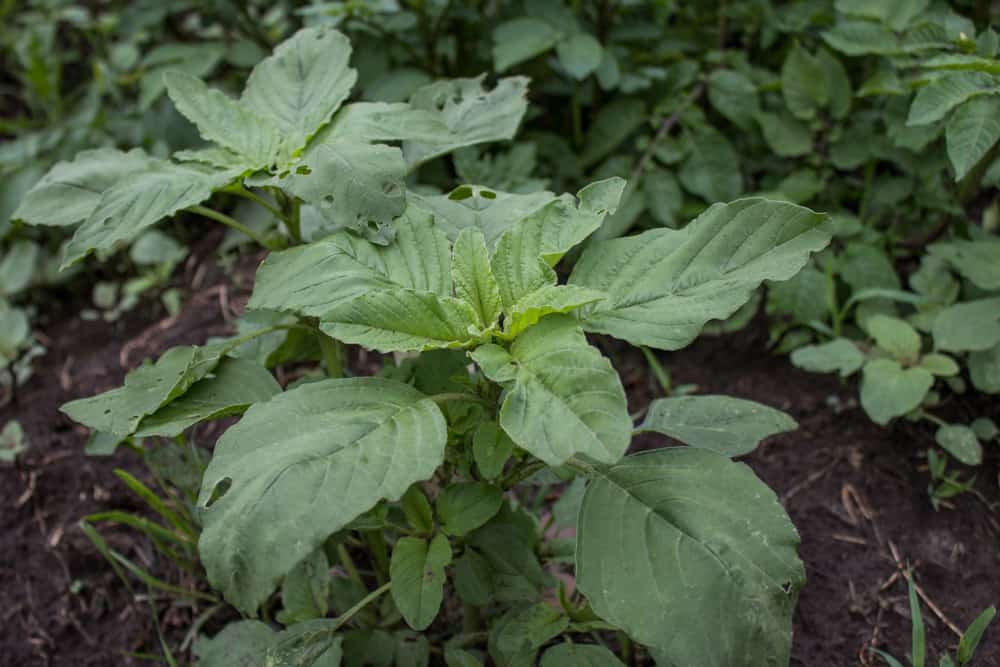 Callaloo seems to have a lot of permutations: sometimes a soup, sometimes a bowl of cooked greens, sometimes thick and pureed like Indian saag (also traditionally made with amaranth) sometimes with fish (typically salt cod), sometimes not. The variations seem a natural progression similar to other traditional dishes that are widely enjoyed around the world in that everyone's grandma probably has a certain way of making it.
However it's made, callaloo is going to be a green dish with leafy greens as the foundation, and depending on the location and preferences, seems to be made with one of three different plants: dasheen (taro) leaves, amaranth, or a plant called xanthosoma.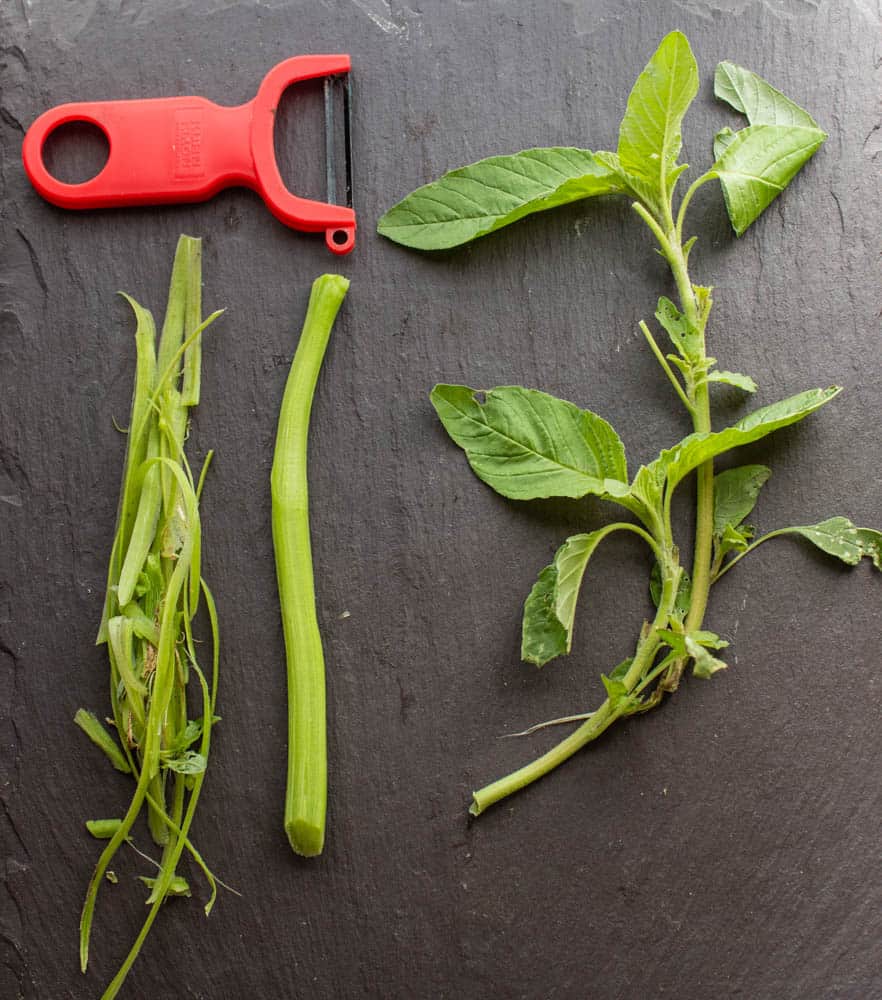 Like a few other very popular traditional foods, the name callaloo itself may refer both to the plant used to make the dish, as well as the finished dish itself. That linguistic "double-use" is something I see regularly with cultures around the world, mostly with dishes made from plants. Hindbeh, the Lebanese dish of dandelions and caramelized onions (so good!) is another example, as is borscht.
With so many variations of the dish, I didn't know where to start. "Does it contain okra?" "Is it a soup?" "Is it pureed?" "Does it contain saltfish?". From what I can see, all of the aforementioned can be true depending where you are, although the Trinidadian Callaloo seems to be more commonly made with tarro leaves and served as a soup, but again, I'm speculating, and undoubtedly there's some localized versions I haven't read about yet.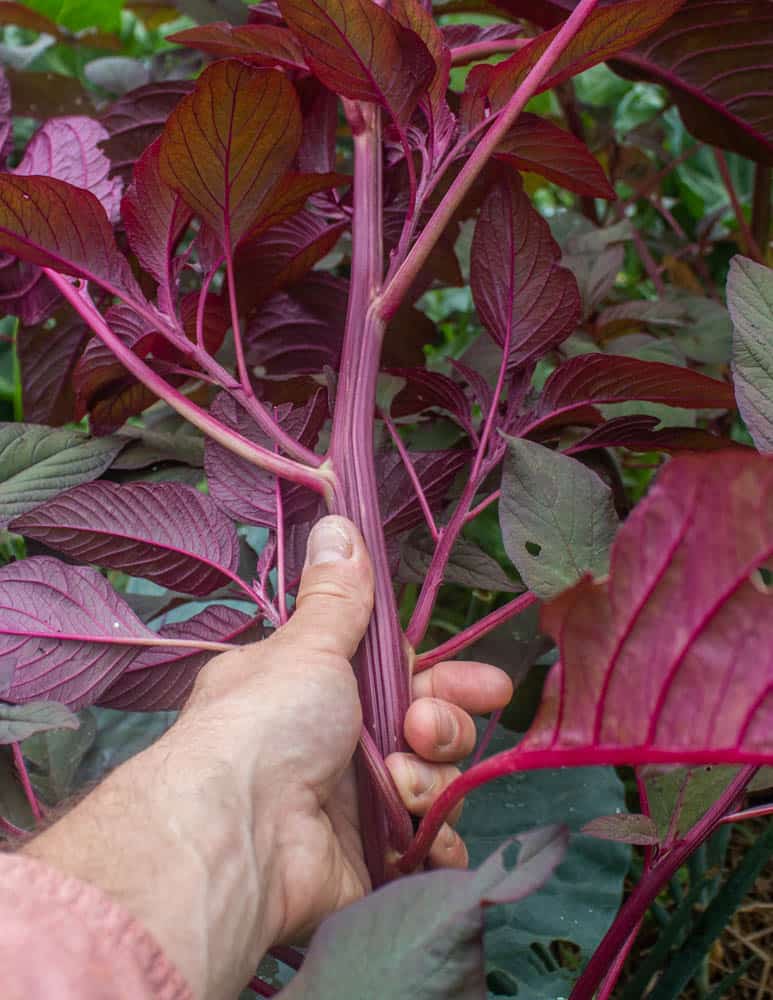 Just like with foraging, having someone familiar with a traditional food show you first-hand how it's made is one of the best ways to learn. I don't know anyone from the Caribbean here in the Midwest, but, as luck would have it, while I was in Texas last month speaking at the Mother Earth News Fair an Uber driver tipped me off to a Jamaican restaurant owned by a chef from Jamaica. I looked at the menu, saw callaloo, and knew I had to make time to try it.

The restaurant was, interesting. I was greeted by a DJ at the door who crooned on a microphone that he'd be singing to enhance my "upscale dining experience" (insert nervous laugh-cringe). Salivating over jerk chicken, curry goat, and Jamaican-style whole lobster, I suppressed my meat cravings and ordered the callaloo with saltfish. My server asked me twice to make sure I knew what it was.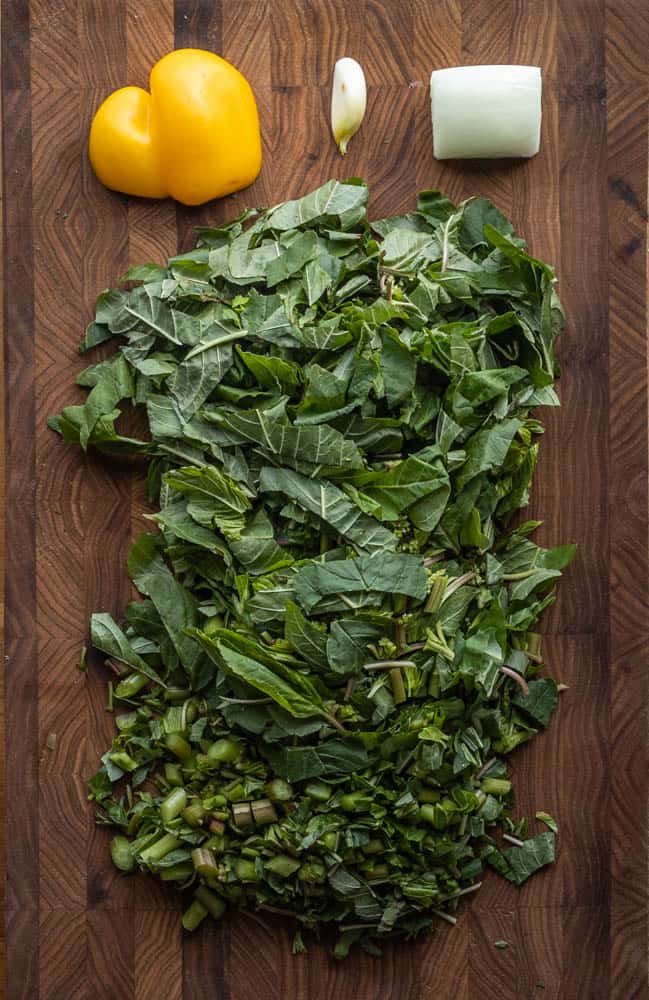 The callaloo came to the table a large entrée plate of greens punctuated with flecks of saltfish, and, at 27$, I was hoping for the best. I have to be honest though, it wasn't my favorite. It was about 10 ounces of cooked greens absolutely swimming in slightly spicy oil-by far the oiliest, heaviest plate of greens I've ever had (probably the line cook getting happy with the oil). As a side dish it would have been fine, but paying 27$ to get a taste of a bowl of cooked greens, was, a bit much.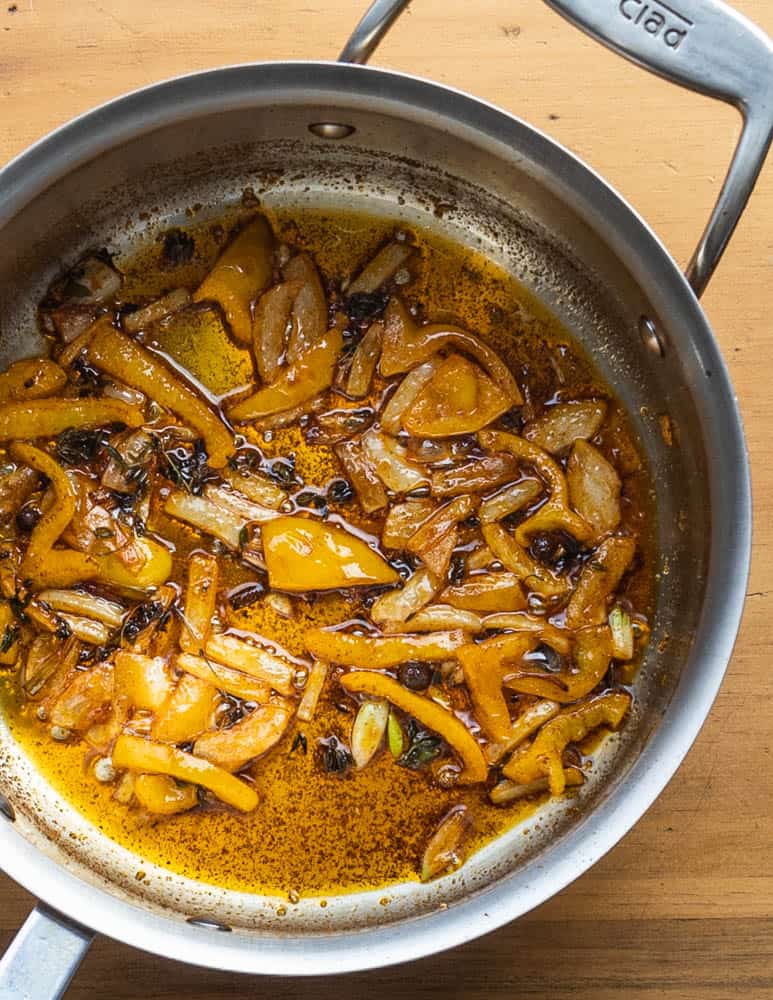 I was full after a few bites, but after scrying through the contents of the plate I could see somethings that helped me understand the technique. There were whole allspice berries and stems of fresh thyme, and a little bit of peppers and onions I assumed were cooked in the oil first to build flavor, something the chef confirmed when he stopped by after I asked about how I could make it at home.
When I got back from the trip the first thing I wanted to do was make a bowl for myself, so I followed chef's directions, omitting the salt fish and going light on the oil. It's a great variation on your typical bowl of greens. I get amaranth (it's labeled as red spinach or Chinese spinach) when it's out of season at my local Asian grocer, and I recommend searching it out specifically for this as the large amount of tender stems is part of what makes it so good. Common amaranth / Amaranthus retroflexus, will make an even better version.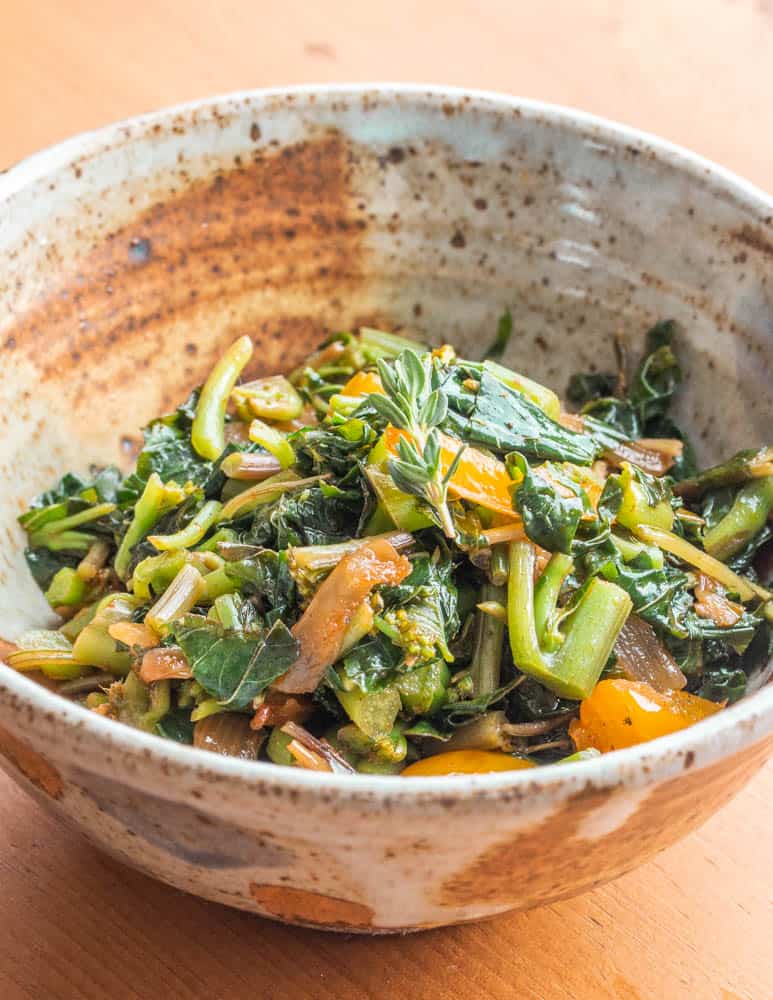 More Traditional Greens Recipes
Lebanese Dandelions with Caramelized Onions (Hindbeh)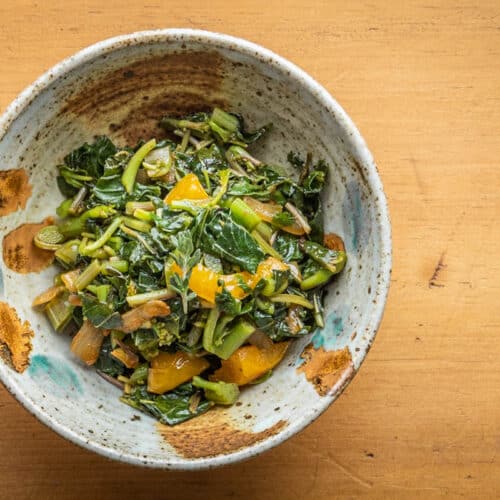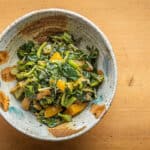 Print Recipe
Amaranth Callaloo
A traditional callaloo made with amaranth, peppers, onions, scented with thyme and allspice. It's great served as a side dish or with flaky white fish like cod. Traditionally, flaked, cooked cod or salt cod can be mixed into it to make a meal. Serves 2-4.
Ingredients
8

oz

amaranth

look for plants with lots of thick, tender stems

1

oz

yellow onion, thinly sliced

1

oz

bell pepper, any color but green, sliced

1

large

clove garlic (5 g) finely chopped

Pinch

Crushed red pepper flakes

to taste

2

Tablespoons

flavorless cooking oil

1

teaspoon

chopped fresh thyme

4

large allspice berries

use the largest you can find as you'll be picking them out

Kosher salt, to taste

½

teaspoon

paprika

(optional, this is mostly cosmetic to mimic the color of the chili oil the chef used)
Instructions
Wash and dry the amaranth, then cut into ½ inch slices. If your stems are thicker than a pencil, slice them ¼ inch. Some species or more mature plants may need to have their stems peeled to not be fibrous after cooking.

Over medium heat, warm the oil in a pot with high sides and a lid (a dutch oven or similar works good) add the paprika, allspice berries and cook for a minute or two.

Add the garlic, crushed red pepper and cook for a minute more, then add the peppers and onions, along with the thyme and a pinch of salt, and cook for 3-4 minutes or until translucent.

Add the sliced amaranth, along with ¼ cup of water, bring the mixture to a simmer on medium-high heat, cover, turn the heat to medium-low and cook, stirring occasionally, until the amaranth is tender and tastes good to you, which should take about 15-20 minutes (or longer) depending on your greens. Fish out the allspice and discard, or leave it in and eat around the berries.

When the amaranth is tender, remove the lid and increase the heat to evaporate most of the excess liquid, then double check the seasoning for salt and heat (it should be mildly spicy) adjust as needed, and serve. It's great with a piece of flaky white fish and lemon wedges on the side.