Steaming fresh greens is one of the easiest ways to cook leafy plants and vegetables. It's the perfect, light side dish for when I don't want to spend too much time in the kitchen. Depending on the variety you use, you may not even need a steamer basket.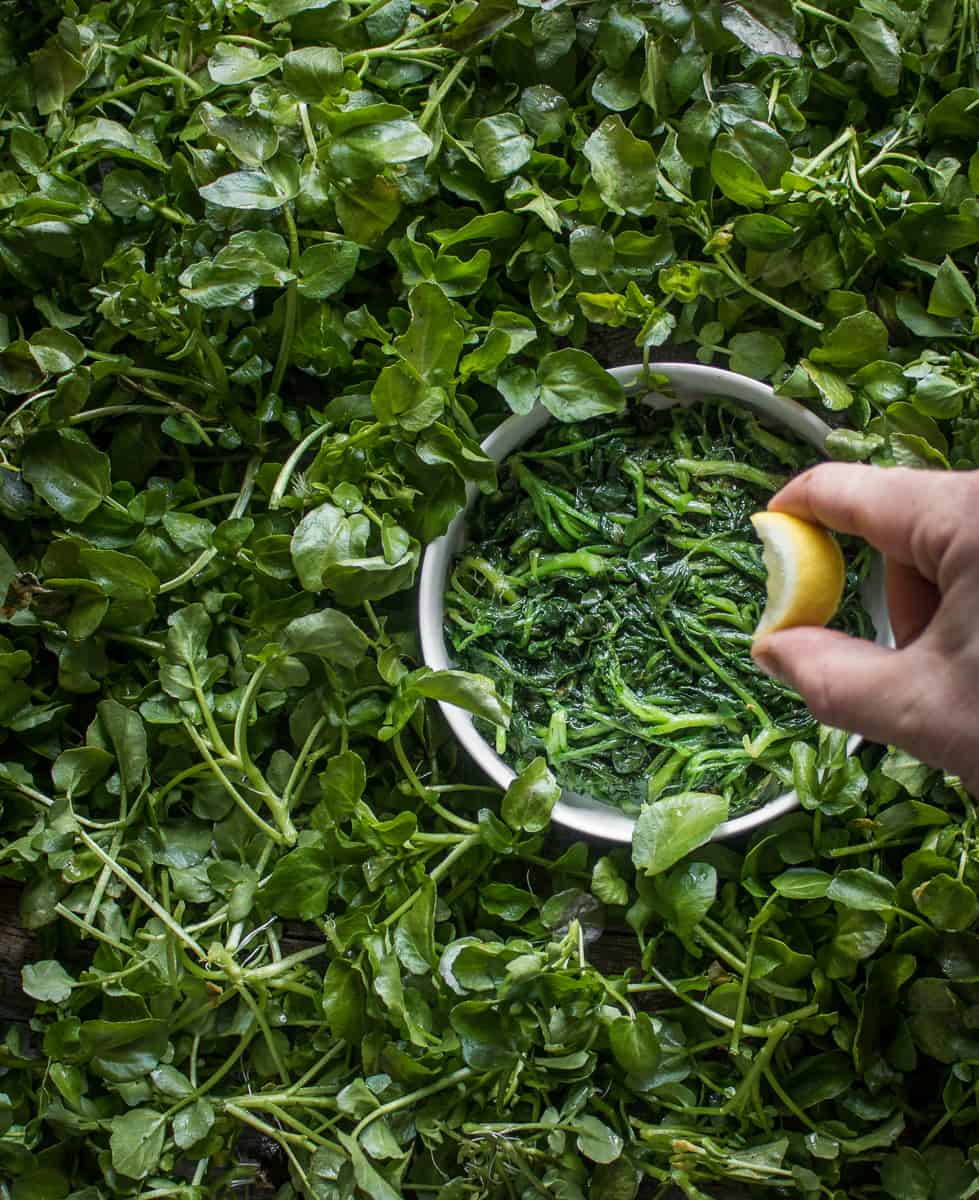 Boiled and blanched greens I like perfectly fine, and I love fried greens, but sometimes they can get heavy from the added fat.
How to do it
Put a steamer basket in a pot, add a couple inches of water, bring the water to a boil, turn the heat to low and add the greens. Cover the pot and cook until the greens are tender and taste good to you.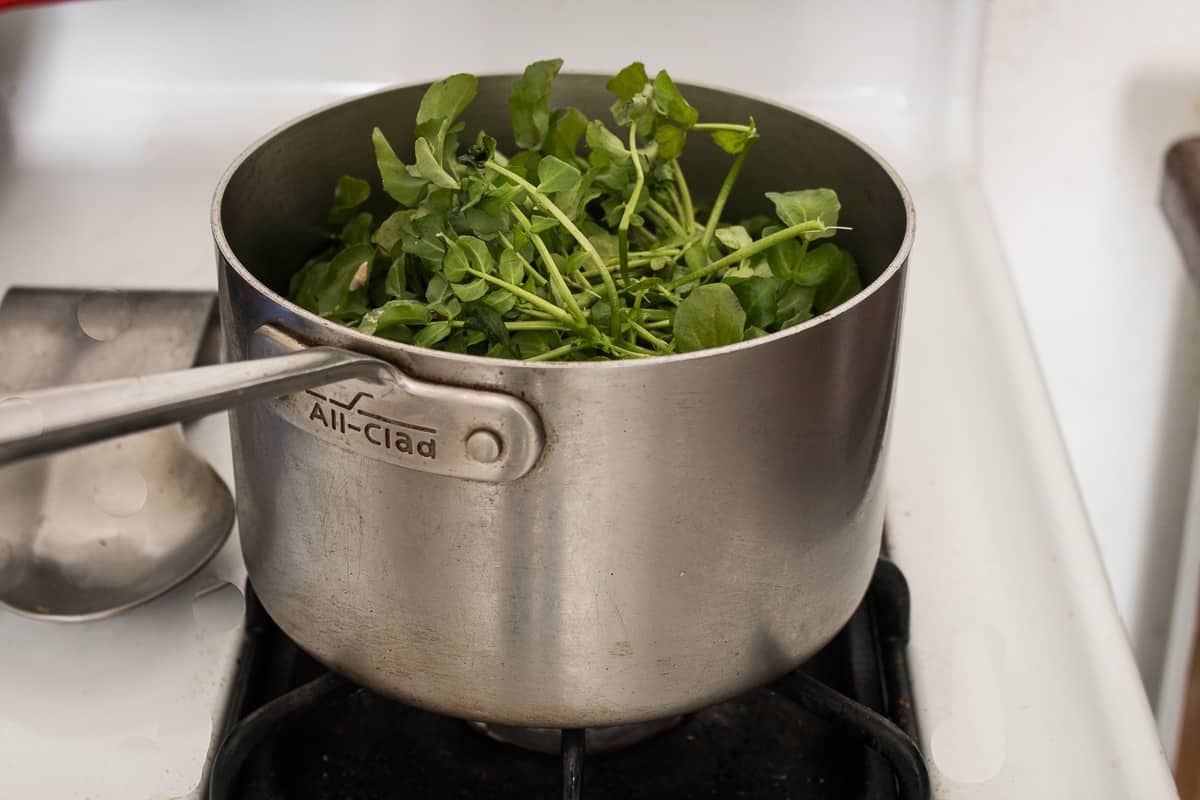 The type of pot
The more important thing is your pot. You want something with tall sides. Greens lose a ton of volume as they cook, so in order to get a good juicy serving you'll need something that can hold about a gallon or two.
A pasta pot is fine. You'll also need a lid. But, in the image below, you'll see I use that term loosely. Whatever you can find to hold in the steam is fine.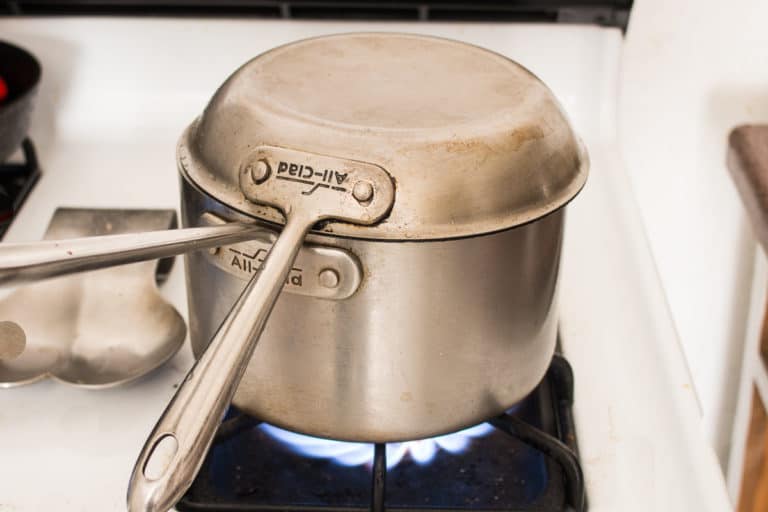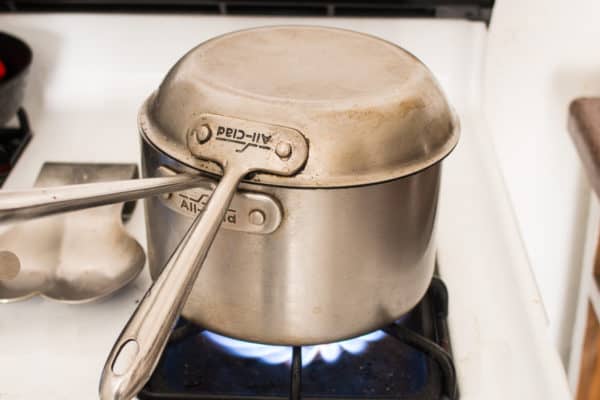 Varieties I like
I don't steam all greens. My preference is to steam tender, young, sweet greens, things like spinach, nettles and amaranth. The key word there being young, as they don't need extended cooking.
Varieties I avoid
The greens I don't often steam are the bitter greens like horseradish leaves, dandelions, garlic mustard, and other wild mustard greens. Those should be blanched instead.
Steaming greens with stems
You can steam just about anything, but some need special preparation to be tender. Collard greens, kale, and chard should all have their stems removed and cooked separately.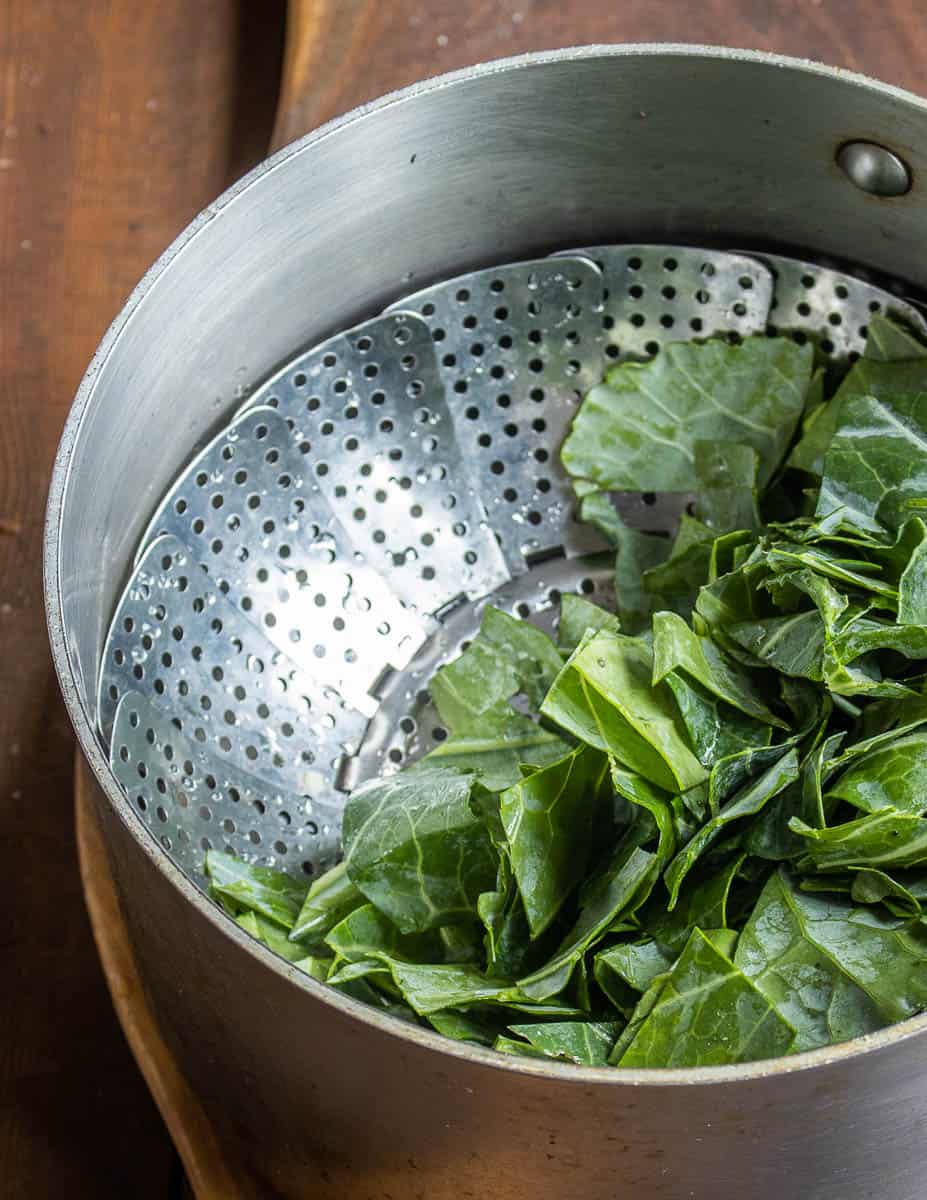 Expect Variation
Besides flavor each plant also cooks differently. I like to cook young shoots for literally seconds just until they wilt. During the fall or late summer I might cook the mature leaves for much longer.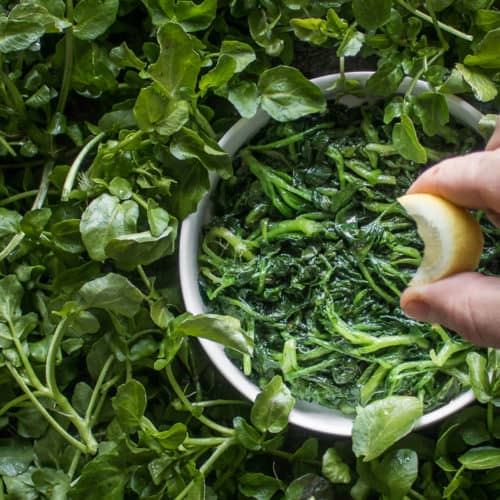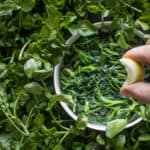 Print Recipe
Easy Steamed Greens
The most basic way I use to cook fresh, mild-tasting greens like watercress and spinach.
Equipment
1 gallon sized pot with lid or another pot with tall sides

1 Steamer basket
Ingredients
1

lb

Fresh greens

such as spinach, watercress, amaranth, or others

Kosher salt

to taste

soft salted butter or extra virgin olive oil

lemon wedges or vinegar

for serving
Instructions
Using a steamer basket
Wash the greens, looking them over for bugs, debris, leaves, or other foreign objects, then dry them well, preferably in a small salad spinner.

Put the steamer basket in a tall pot. Add water until you have at least 2-3 inches in the bottom of the pot. Bring the pot to a boil with the lid on. Add the greens, cover the pot, turn the heat to low.

Cook the greens until they're tender and taste good to you. Serve with soft butter, salt and lemon wedges at the table.
Without a steamer basket (the best for watercress)
Put a film of water in the bottom of the pot, add the greens—I like to add them until they completely fill the pot--sometimes I add them in batches if I need to feed a lot of people. Put the lid on the pot, and turn the heat to medium high and wait a few minutes until the pan gets very hot.

Take the lid off and stir the greens. Put the lid back on and cook for another minute or two, and repeat until the greens are wilted.

Now taste the greens and judge their tenderness, if they need a little more time, continue cooking, and add a splashes of water if needed to keep it juicy. Keep cooking and tasting the greens--young ones will cook fast, mature leaves could take 15 minutes or more.

When the greens are cooked and taste good to you, turn the heat off. There should be a very small amount of water in the bottom of the pan--drain that off.

Drizzle a little olive oil and salt to taste. Mix very well in a circular motion to distribute everything, taste again, adjust as needed, then serve, with lemon or dashes of vinegar if you like. Many people spread salted butter on them at the table.
Nutrition
Serving:
4
oz
|
Calories:
26
kcal
|
Carbohydrates:
4
g
|
Protein:
3
g
|
Fat:
0.4
g
|
Saturated Fat:
0.1
g
|
Polyunsaturated Fat:
0.2
g
|
Monounsaturated Fat:
0.01
g
|
Sodium:
90
mg
|
Potassium:
633
mg
|
Fiber:
2
g
|
Sugar:
0.5
g
|
Vitamin A:
10633
IU
|
Vitamin C:
32
mg
|
Calcium:
112
mg
|
Iron:
3
mg