Hemileccinum subglabripes is a long name for a great edible bolete that's easy to identify. Read on and I'll explain what you need to know.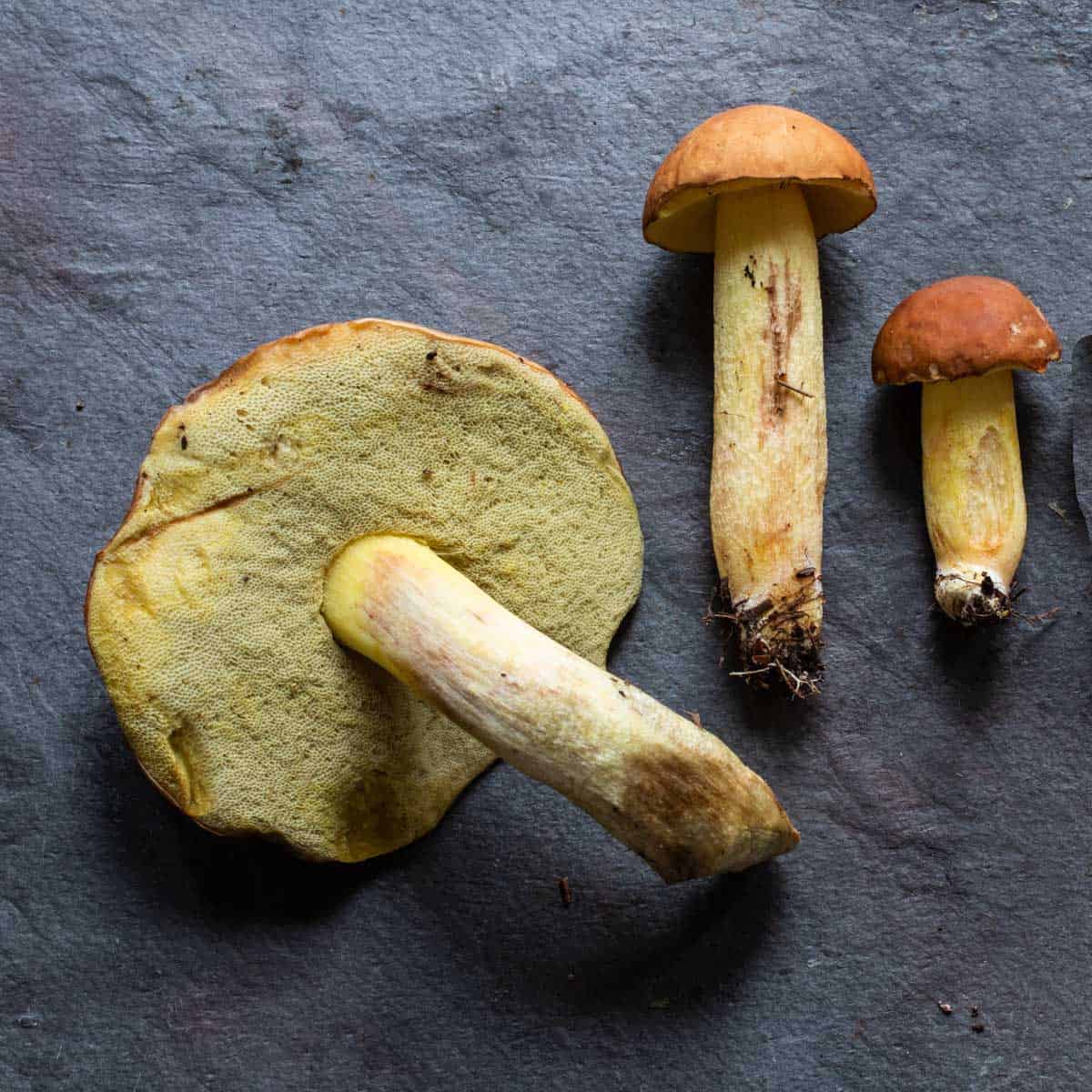 Throughout my experience hunting mushrooms in Minnesota, I can definitely say I have seen a greater variety of boletes than any other mushroom. There are a ton of different species though, and they can be difficult to identify. Their colors may shift and change with age, after being cut or bruised, yellow can turn to green, pink to brown.
As well when dropped in a bag with other mushrooms or having been jostled around a bit, many will stain and change color as well and I have come home a number of times with a few unidentifiable, black bruised boletes.
These striking yellow boletes were a great find a couple years back, and were a great exercise in bolete identification.
Story goes that my friend and I went up to Northern Minnesota during the late summer to hunt lobster mushrooms and Leccinums. We were in the northern ⅓ of Minnesota-an area I don't get to explore often. Because the northern portion of the state is a very different terrain, similar to taiga, we tend to see a somewhat different variety of fungus than in the southern ⅔ of the state, where it's mostly hardwoods, as opposed to the conifer, birch and aspen woods of the north.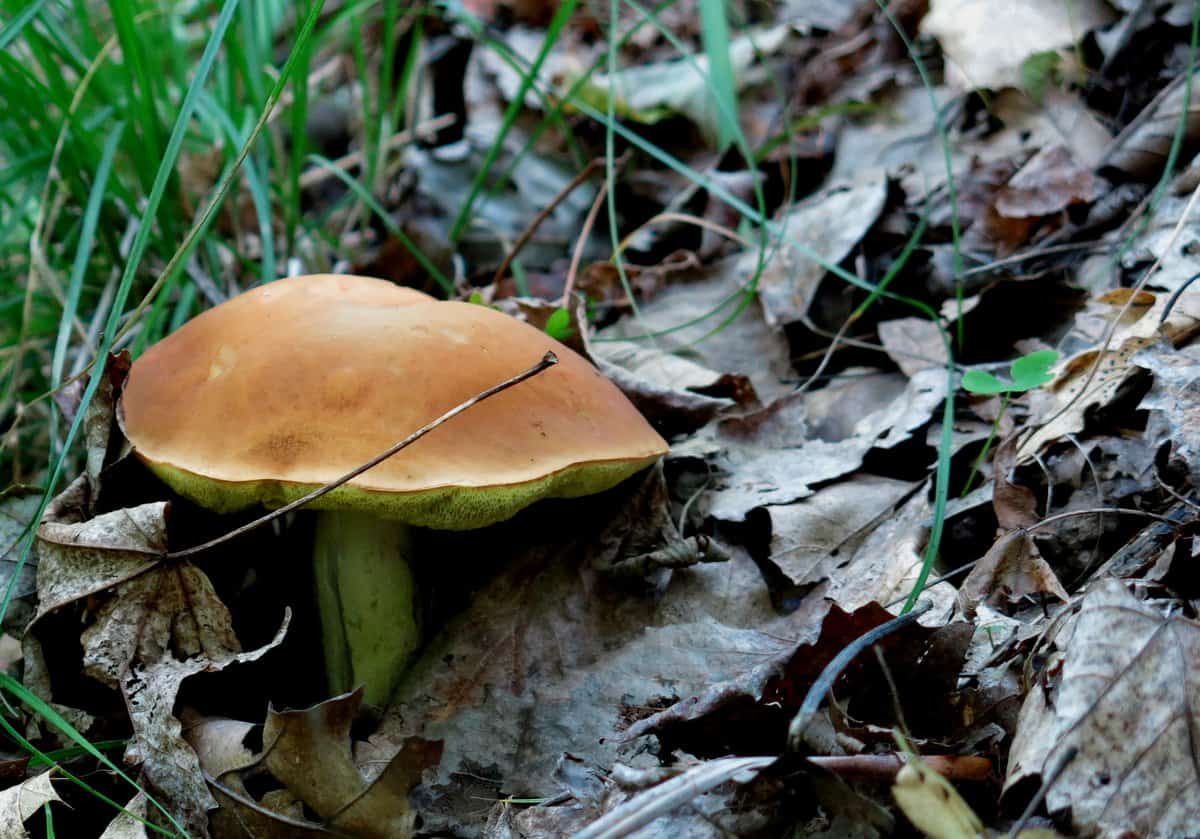 Identification
After misidentifying it a couple times, we finally came upon Hemi-Leccinum subglabripes. If you know a thing or two about boletes, it gets easier to make some distinctions about it.
Firstly these are yellow, very yellow, yellow stem with bright yellow pores and a light brown cap that darkens with age. It's shape is similar to a Leccinum in that it has a long, thin stem, and has pores instead of gills. It's stem lacks the bulbous-ness you sometimes see in boletes though.
Another tell tale characteristic is that these don't bruise at all when sliced, but what's truly confusing is that even though it's placed in the Leccinum family right now, it lacks the little black hairs or fibrils on it's stem which is indicative of the species.
Cooking
In the kitchen, these act like any other bolete, they love to be dried and it concentrates their flavor. They're a natural to add to soups, sauces and gravies and make decent pickles too.
There is one thing that I would mention though as far as eating goes, and that's that until further research is done, I would be careful about eating them fresh. I have had severe gastro intestinal distress from certain members of the Leccinum family, but only fresh, and under-cooked.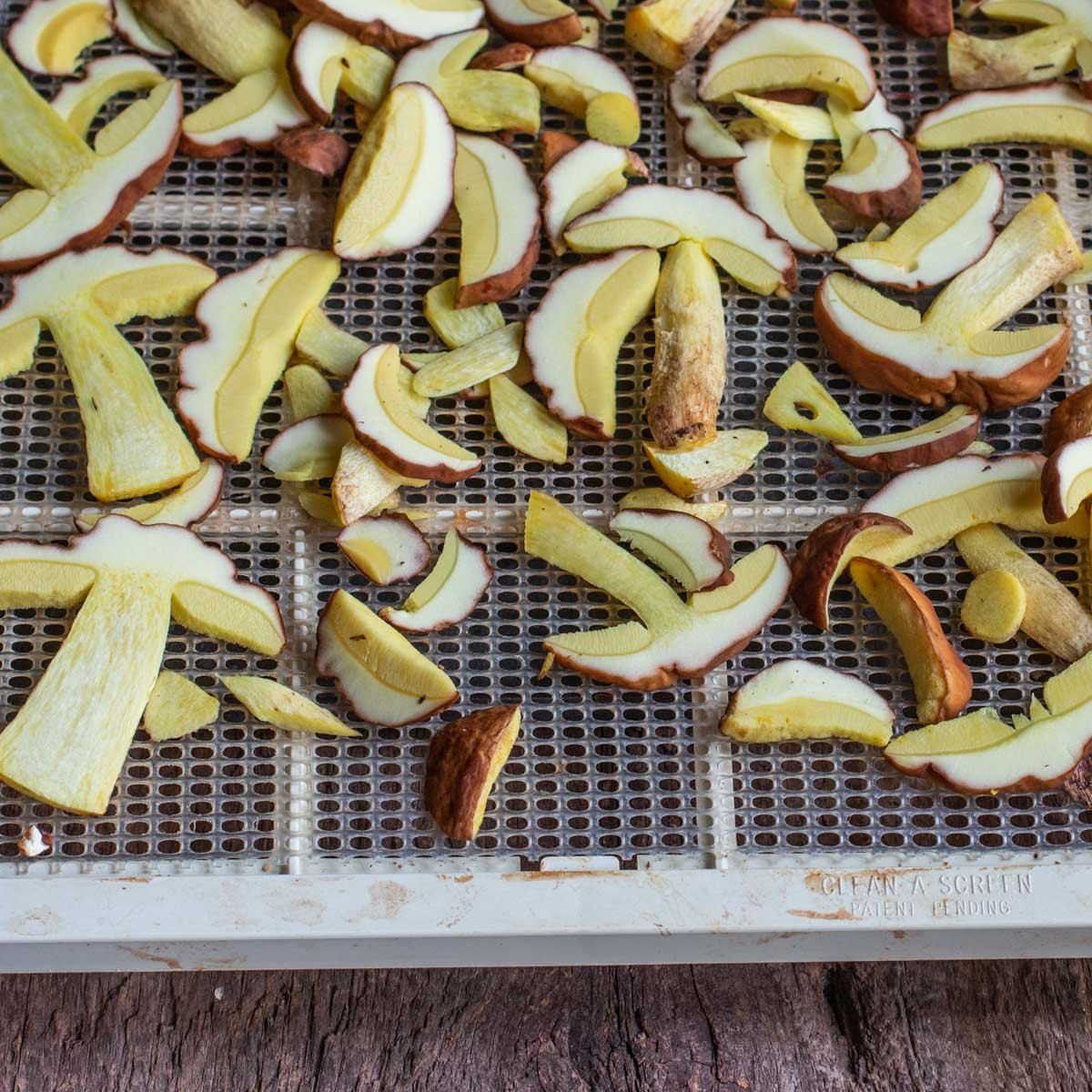 I have never had a problem eating any species of Leccinum dried. Since their flavor is much richer post drying, and since being a bolete they have a relatively short shelf life, I suggest you dry these to enjoy them, or make sure you cook them very well.
Recipes
Recipes I've made for boletes or where they can be substituted. These will make a great addition to mushroom blends, fresh or dried.