Ash tree boletes aren't the greatest edible mushroom you'll ever find, but some people like them. Read on and I'll explain the things you need to know.
When I first saw these in the wild I brushed them off at first glance, "they're probably just some type of polypore" I thought. Then one day, the pastry chef at the restaurant I was working in brought in a huge bag full. He was curious to have me tell him if they were edible or not, as well as know their name. Since they're bolete-type mushrooms with pores instead of gills, I suspected they were edible, but made sure to do some digging first.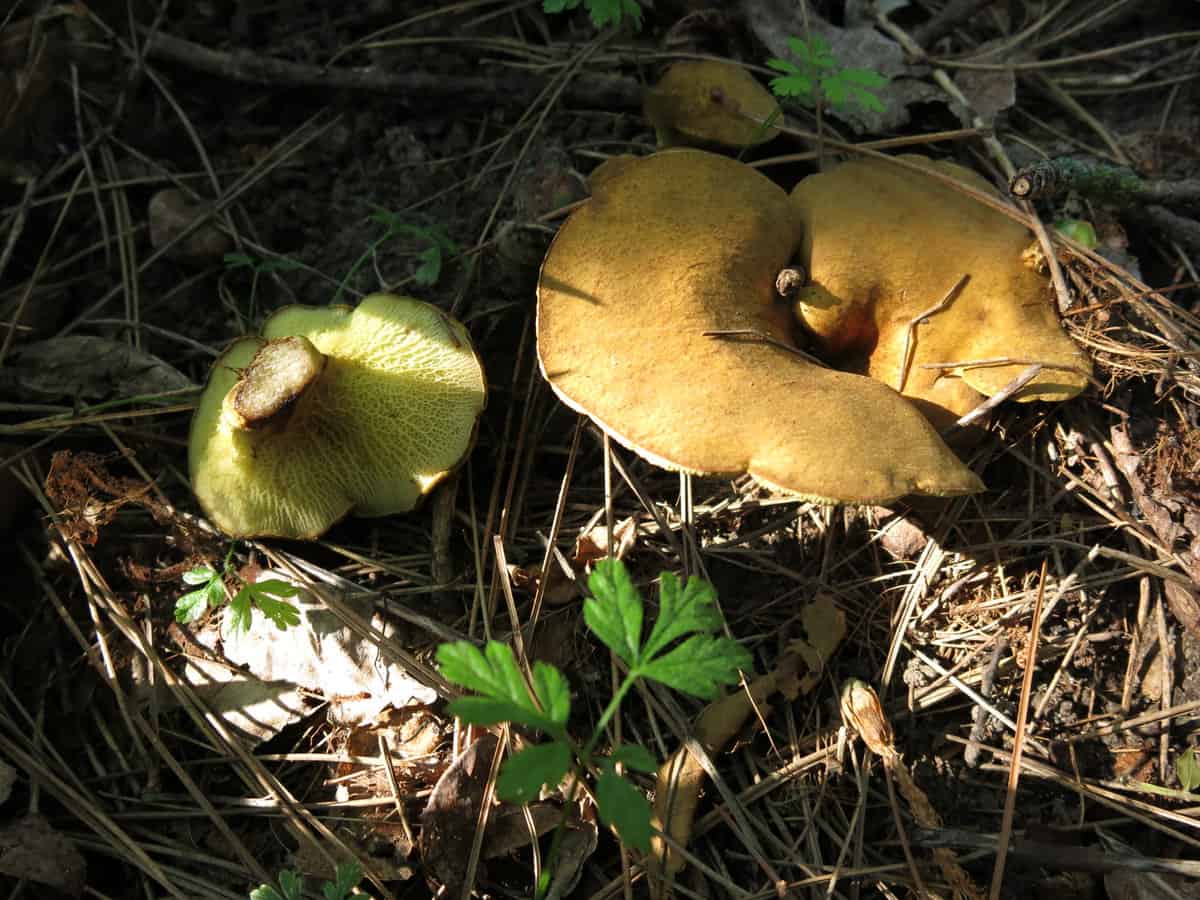 After a little research, these popped up. He was excited when I brought in a couple guides and showed him what it was and how it can be cooked. They're soft, with a pleasant smell, and have a nice, velvety feel to them. None of the species I have found and cooked have had bug issues either.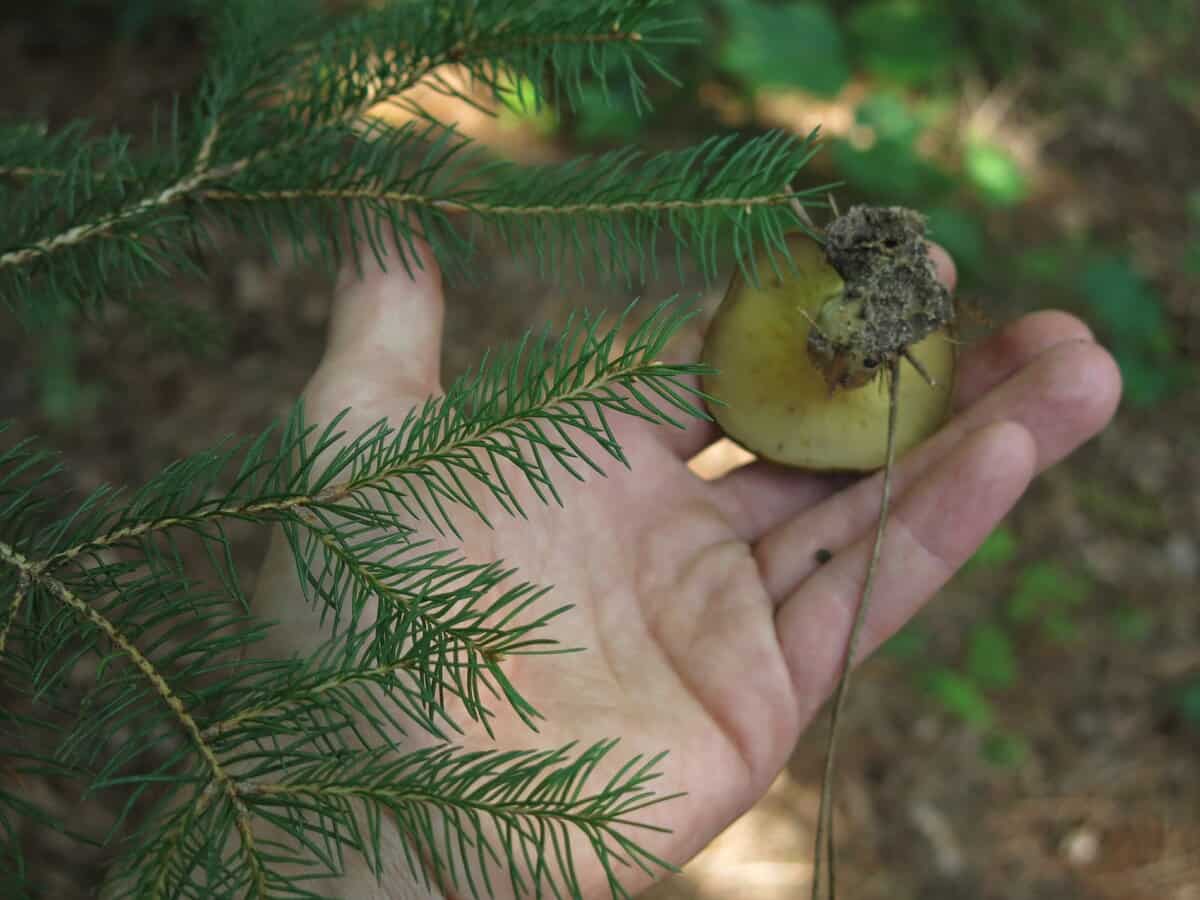 Habitat
I find these growing under ash, and tamarack, in Minnesota. Other reports from around the U.S. say they might grow with alder trees. They pop up in the late summer here in Minnesota, at the same time as the chicken fat bolete, and lactarius indigo.
This is where things get interesting. When fresh, these have a nice, mild flavor. Often dried boletes are described as being nutty, and this is true with this species. They have a scent reminiscent of toasted walnuts when dried.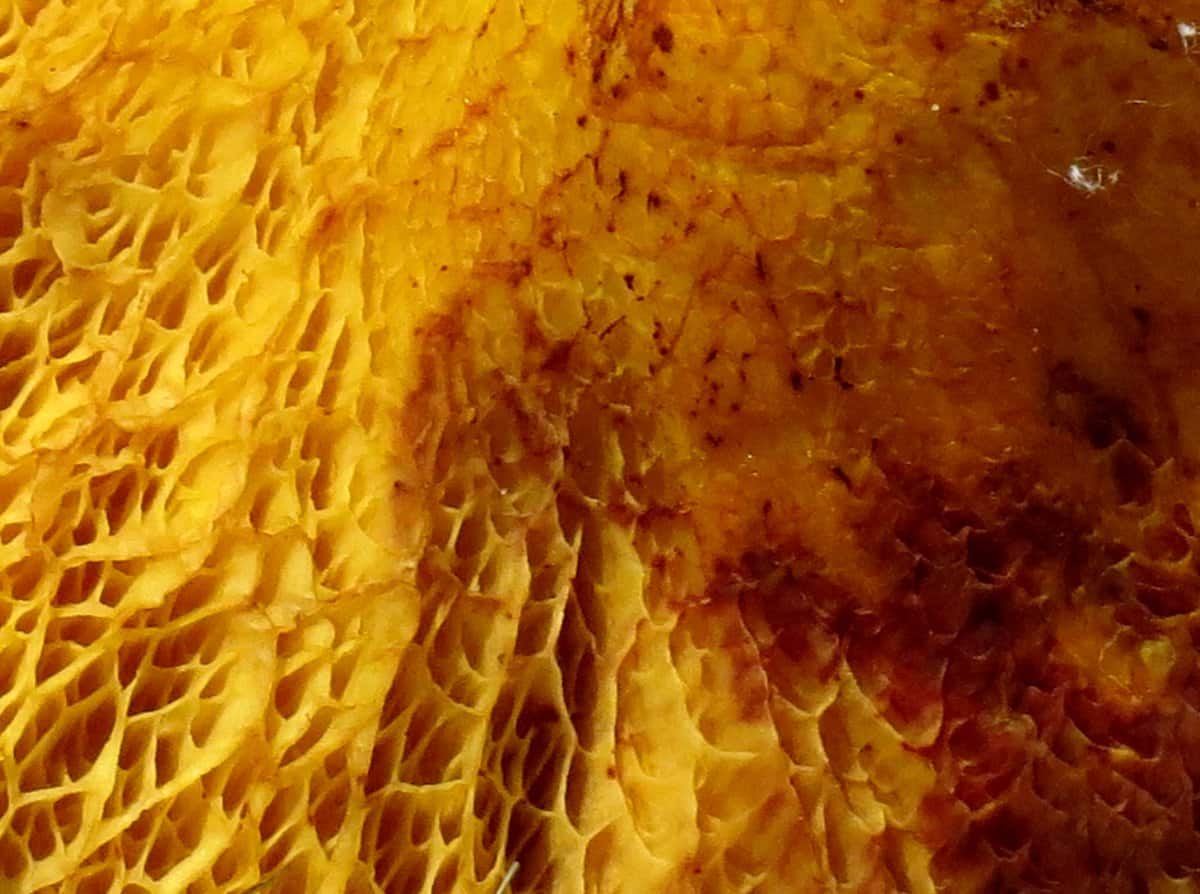 The species I've found under ash stain blue when cut (Boletinellus Marulioides). The ones I find under tamarack do not (Boletinellus rompelii). I've eaten both and had no problems in modest amounts around 2 ounces or less.
Cooking
These are a good example of a wild mushroom that's edible, but not necessarily great to eat. Just like slippery jacks, the texture of these can be a little bit slippery when cooked if they aren't dried first. As the mushrooms age, their pores become larger and texturally unappealing to me. If the mushrooms are young, you can cook them "straight-up" if they're older though, I like to scrape the pores off with a knife.
Since they can be a bit slippery fresh, combining them with something crunchy like toasted breadcrumbs adds some great textural contrast. Flavoring the breadcrumbs with some garlic and hot pepper flakes makes it interesting, and irresistible. Here's a really great way I like to prepare them-a recipe I donated to a mycological cookbook in Oregon.
These are not going to amaze you with their flavor, but they can be ok with other mushrooms in a blend, lobster mushrooms don't have a crazy strong flavor either. If you like these, you'll want to make sure to hunt for slippery jacks too. Another possibility is if you have a friend from Russia or Poland: give them some of these, as some of my friends from those areas do like them, although I don't usually pick them.
Recipes
Here's some of my favorite recipes for boletes, fresh or dried. I'm enclosing my favorite way to have these too: since they have a slippery texture like Suillus mushrooms, I like to cook them with crispy breadcrumbs, garlic and chili.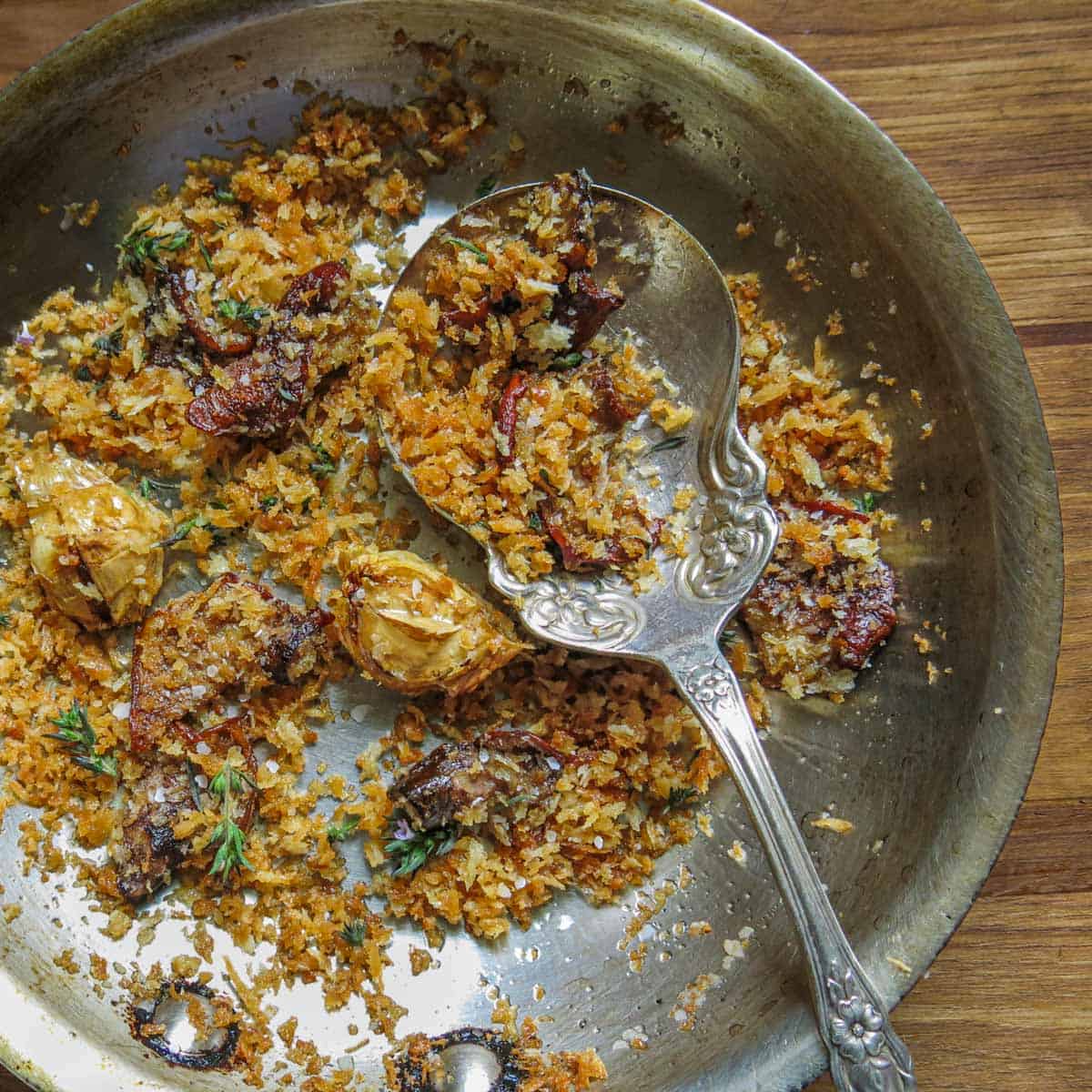 Boletinellus Mushrooms With Breadcrumbs, Garlic, And Chili
Great spooned on top of fish, sprinkled on a salad, or tossed with some roasted potatoes or a bitter green vegetable like broccoli raab.
Serves 8 as an appetizer
Ingredients
8 ounces fresh boletinellus mushrooms, sliced ½ in thick
Kosher salt and pepper
3 tablespoon unsalted butter
2 tablespoon cooking oil, like lard, grapeseed or canola
¼ cup panko breadcrumbs
1 teaspoon crushed red pepper
2 skin-on cloves of garlic, crushed
1 teaspoon fresh chopped thyme
Method
Heat the oil and garlic in a saute pan over medium heat until lightly sizzling. Allow the garlic to brown, but not burn.
Add the mushrooms and butter, and cook for 5 minutes, stirring occasionally, until the mushrooms are lightly browned and caramelized, season the mushrooms with salt and pepper to taste.
Reduce the heat and add the breadcrumbs, thyme and cook, stirring regularly until the breadcrumbs are golden brown. Remove the pan from the heat, add the dried chili and stir to combine, then serve immediately.