Acorn Flour Recipes
About
Oak trees are a food plant, and the food they make are acorns. If you're new to foraging acorns, see my post on acorn flour. If you're looking for ideas for cooking with acorn flour, scroll down for some recipes and ideas.
Cold leach vs hot leach
Leaching acorns to make flour can be done one of two ways: hot leaching, done by cooking acorns in multiple changes of water, and cold leaching, where the nuts are soaked in changes of cold water.
Cold leaching is preferably as it keeps the starch in the acorn flour that helps it stick together. I typically cold-leech red acorns for use in recipes. Expect the leaching process to take 1-2 weeks.
Starch
Acorns are actually a commercial crop. The largest (and only) supplier I know of is South Korea, where acorn starch has been a traditional food for a very long time.
Acorn flour is different from acorn starch in the same way that cornmeal is different from cornstarch. You won't be using the starch to make bread, but you can use it to make traditional dotorimuk, or Korean Acorn Jelly.
Oil
You may not have heard of it, but acorns are an oil crop too, and can be pressed for oil just like other oil nuts like walnuts or shagbark hickory nuts.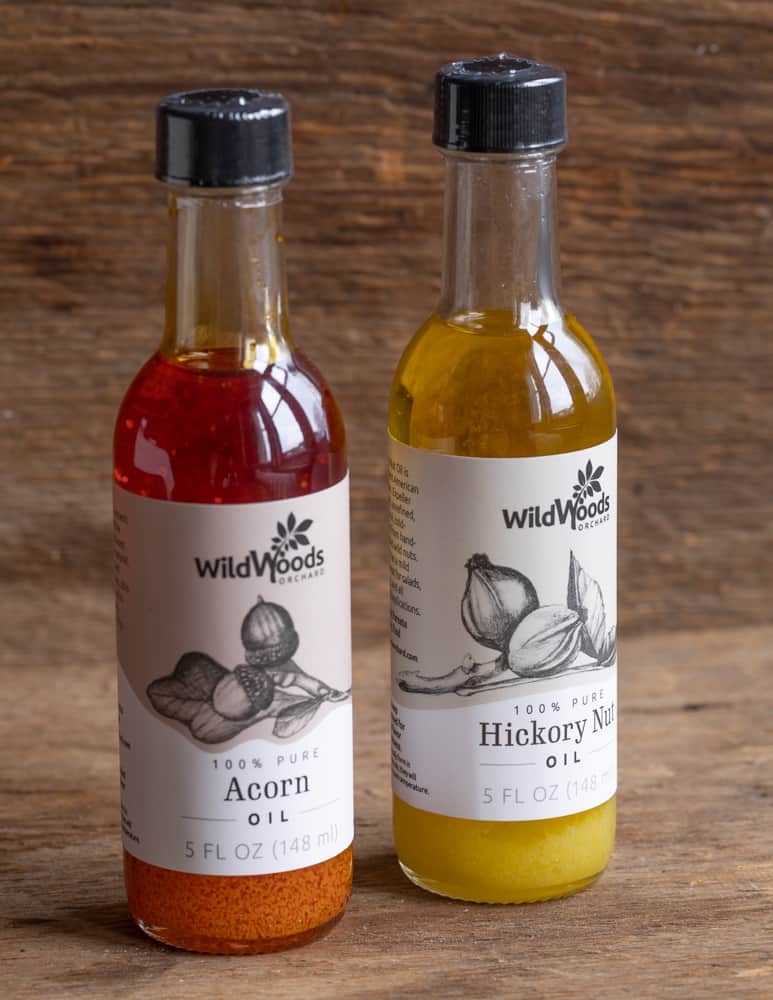 While you can press the oil yourself, it's much easier to just buy it from a reputable source like my friend Sam Thayer at Foragers Harvest.
Cooking
Some of my favorite acorn recipes are my maple acorn flour torte, acorn grits, and acorn-crusted squirrel. Acorn flour spaetzle are great, as are crepes and pancakes.