Here's a quick recipe for making spaetzle out of acorn flour. It's great warmed up and served with cabbage and traditional garnishes, served as you would pasta, or as an all-purpose side dish.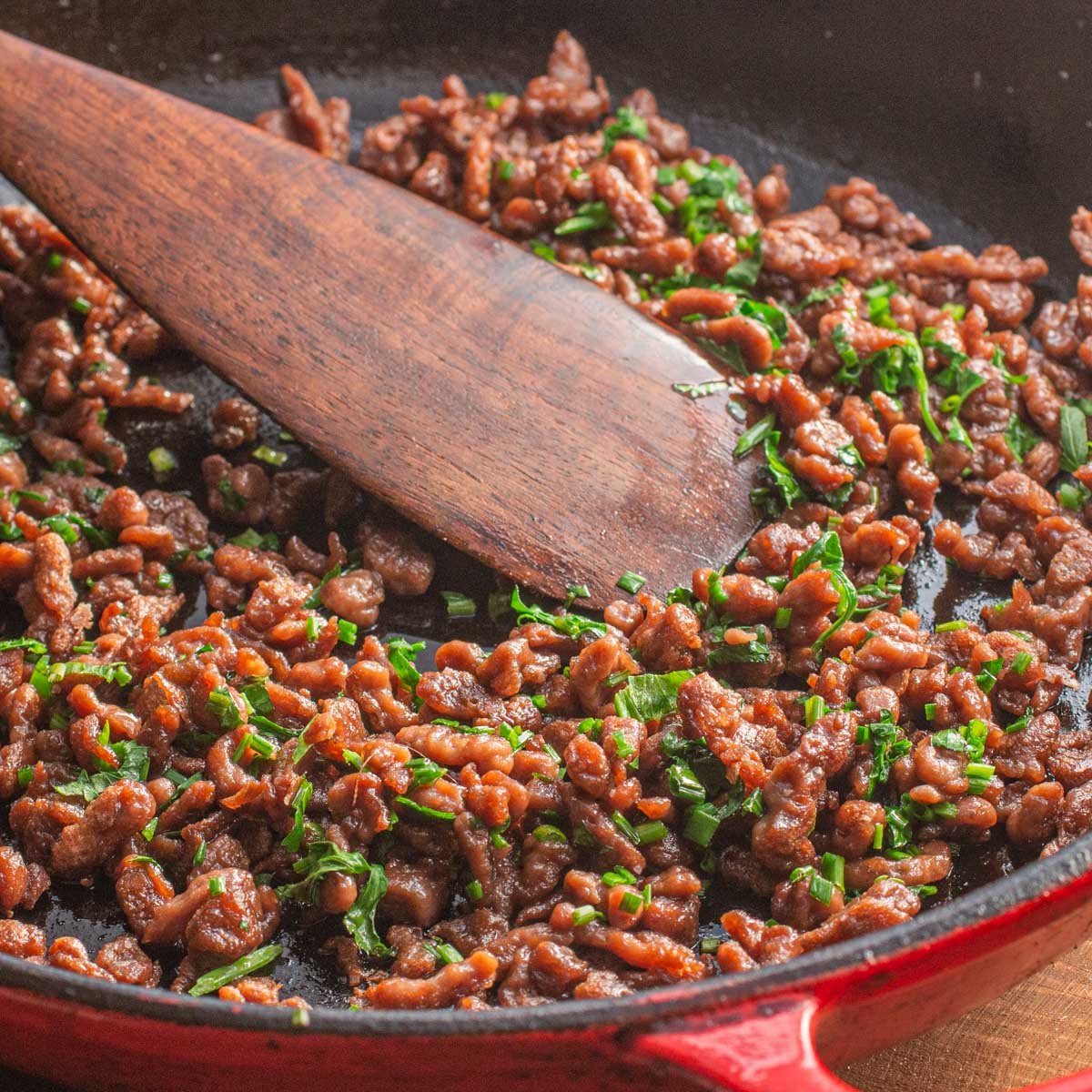 While developing the recipe, first I wanted to see if I could make them out of 100% acorn flour, and you likely could by increasing the amount of egg and yolk, and decreasing the water, but, since the flour is so precious, I wanted to make sure the recipe was simple, and easy for anyone to make successfully, since, after processing acorns, you probably don't want to have a recipe failure working with your precious flour.
Since the recipe includes flour, of which you could use any glutinous flour you like (I like Sunrise Flourmill turkish red fife as the gluten is digestable by many people, spelt, or another whole-grain).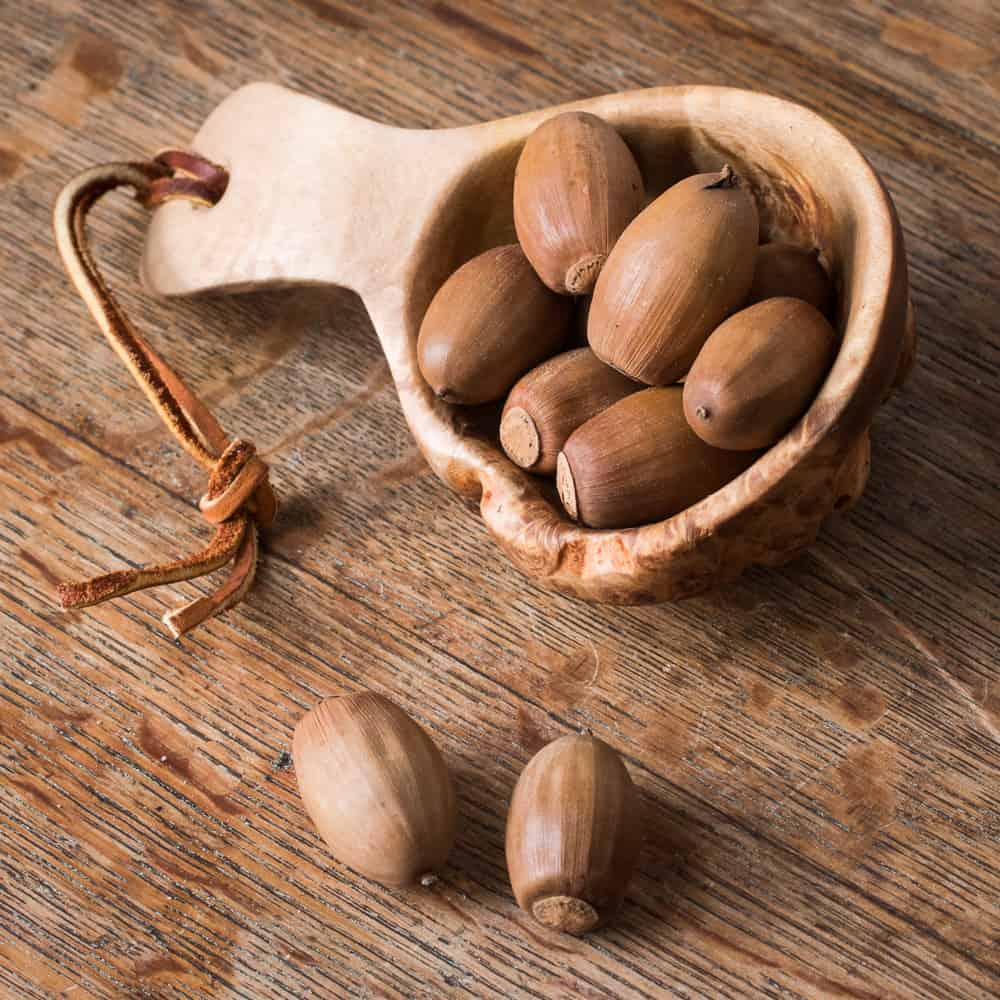 Other than that, this is a simple, by the book spaetzle recipe. If you don't have a spaetzle maker, you can press the batter through a collander, a cheese grater, or even a slotted spoon into the simmering water.
Once last thing, since this is a hybrid batter containing egg and gluten, you can use either cold or hot leached acorn flour here and both will work, although hot leached acorn flour will have a darker color. Either type of acorn flour here will work fine, although I prefer cold leached for most applications. The recipe will make enough to serve 2-4 people as a modest side dish.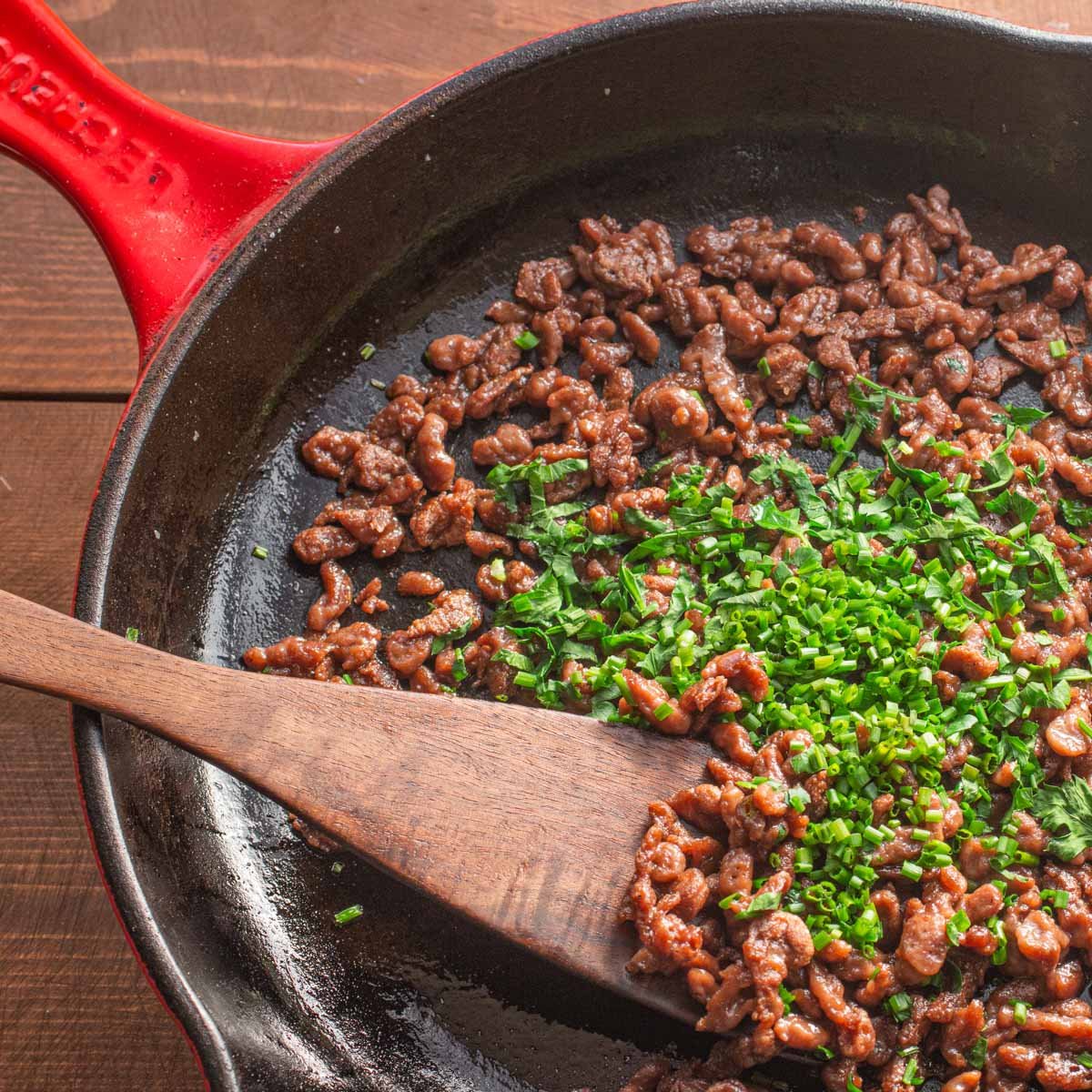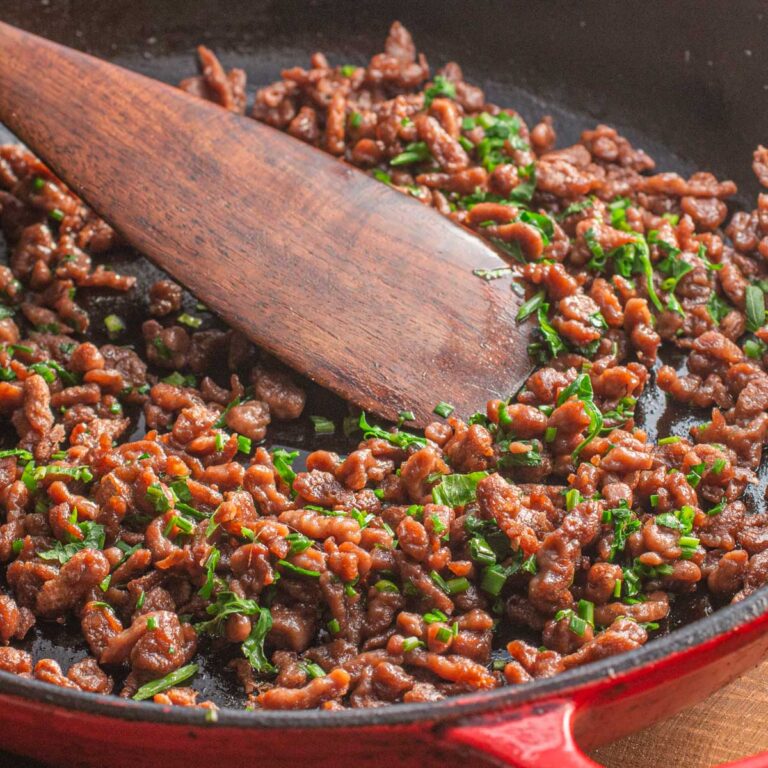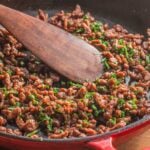 Print Recipe
Acorn Flour Spaetzle 
Spaetzle dumplings made with acorn flour.
Equipment
1 grater, colander, or spaetzle maker
Ingredients
½

cup

whole wheat or ap flour

½

cup

finely ground cold leached acorn flour

¼

teaspoon

salt

A few scrapes of fresh nutmeg

2

medium or large eggs

½

cup

nut milk

preferably left over from leaching the acorns, or use milk or water
Instructions
Combine all ingredients and mix well until smooth with no lumps. Working in batches, press the batter through holes of a colander into simmering water seasoned lightly with salt and cook for 30 seconds.

Remove the spaetzle and drain well, then toss lightly with oil, cool, cover, and refrigerate until needed. I like to reheat the spaetzle in butter with chives and parsley at the end.
Notes
While any acorn flour can work here, cold-leached acorn flour will be the best. Acorn starch is a very different product and can't be substituted. 
Nutrition
Serving:
3
oz
|
Calories:
185
kcal
|
Carbohydrates:
16
g
|
Protein:
7
g
|
Fat:
11
g
|
Saturated Fat:
1
g
|
Polyunsaturated Fat:
1
g
|
Monounsaturated Fat:
1
g
|
Trans Fat:
0.01
g
|
Cholesterol:
82
mg
|
Sodium:
192
mg
|
Potassium:
94
mg
|
Fiber:
3
g
|
Sugar:
2
g
|
Vitamin A:
182
IU
|
Vitamin C:
1
mg
|
Calcium:
74
mg
|
Iron:
2
mg