A beautiful black mushroom with a distinct nutty flavor, black velvet boletes (Tylopilus alboater) are a must try for any mushroom hunter. As seeing even a single worm is rare, these are an edible mushroom worth the quest to find. They're the best of the genus Tylopilus I've eaten to date, and I prefer them to my local porcini. The tricky part is finding them.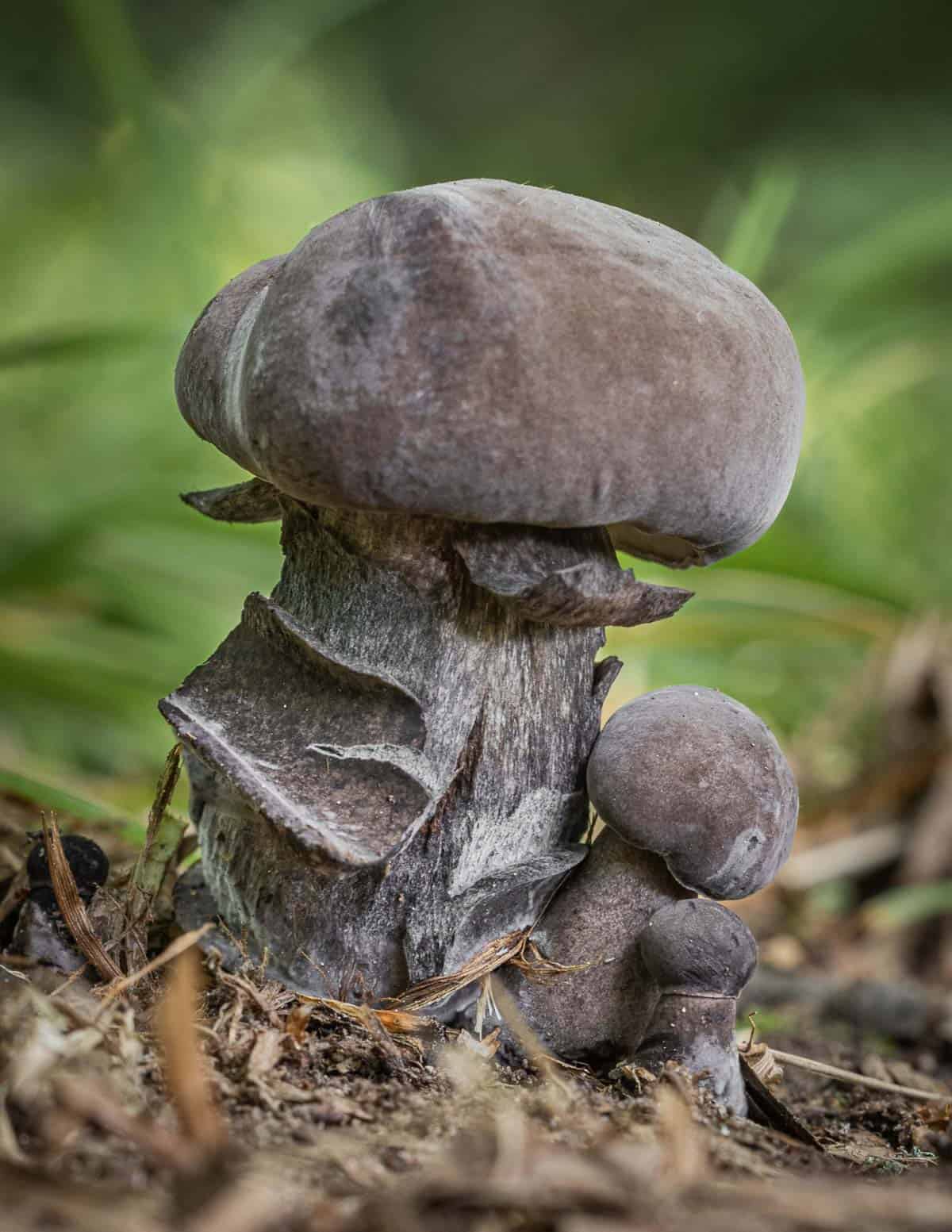 Black Velvet Bolete Identification
Easy to identify for beginning foragers, black velvet boletes have a number of distinct characteristics to look for. Here's a quick list of the most noticeable traits.
Young mushrooms are usually covered with a whitish to gray bloom.
These are a non-bitter bolete, with a mild, mushroom flavor nibbled raw, although bitterness is reported occasionally in some collections.
These are firm, heavy mushrooms with thick, meaty stems, colored like the cap or paler.
The broadly convex cap is smooth, suede-like and velvety.
The stem and cap are black to dark grayish brown.
Pores are white and tight when young, becoming tinted pink with age.
Subtle pink staining when sliced, especially over the pores.
Growing with oak trees, particularly red oak.
With age the caps may be finely cracked, light weight and spongy.
The cap will stain pink with a drop of ammonia.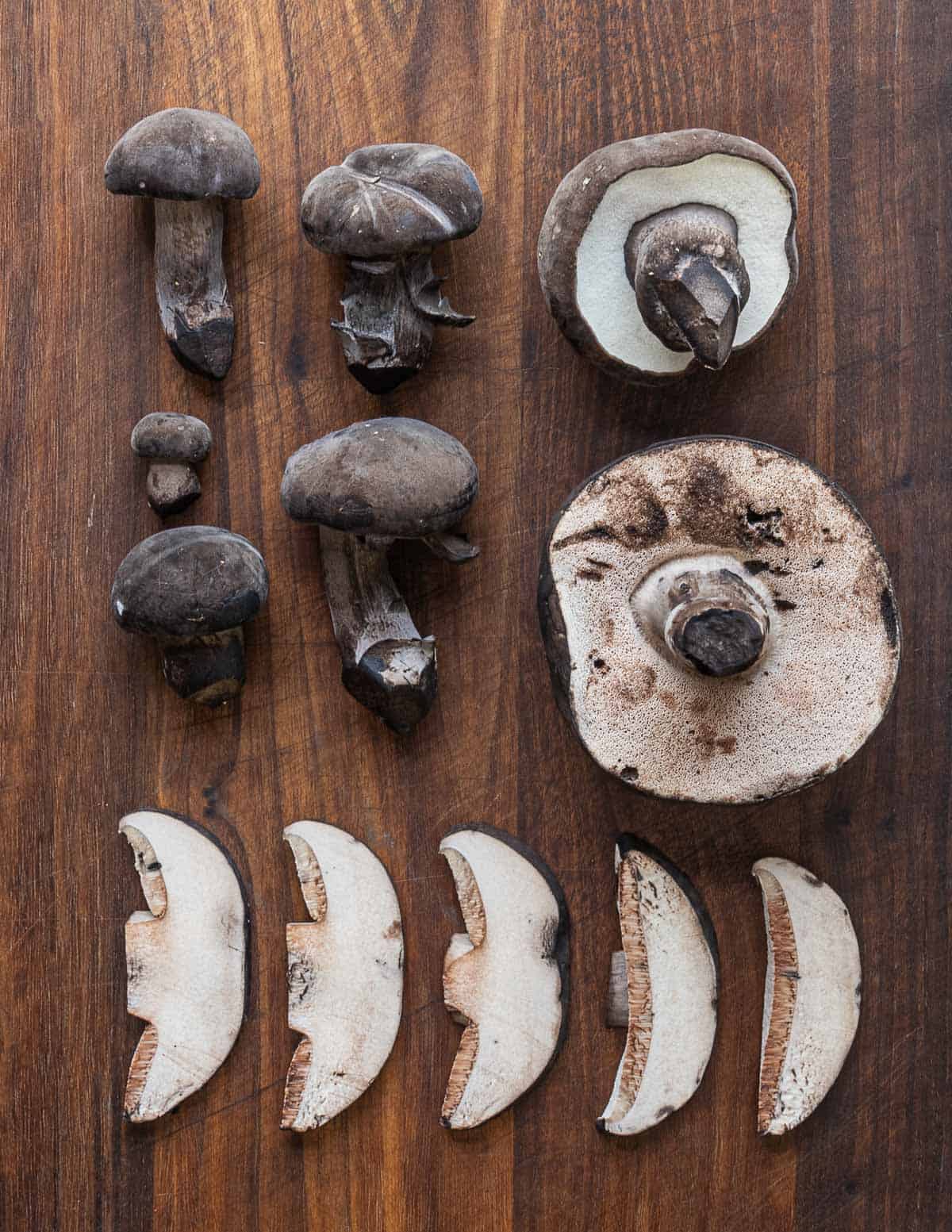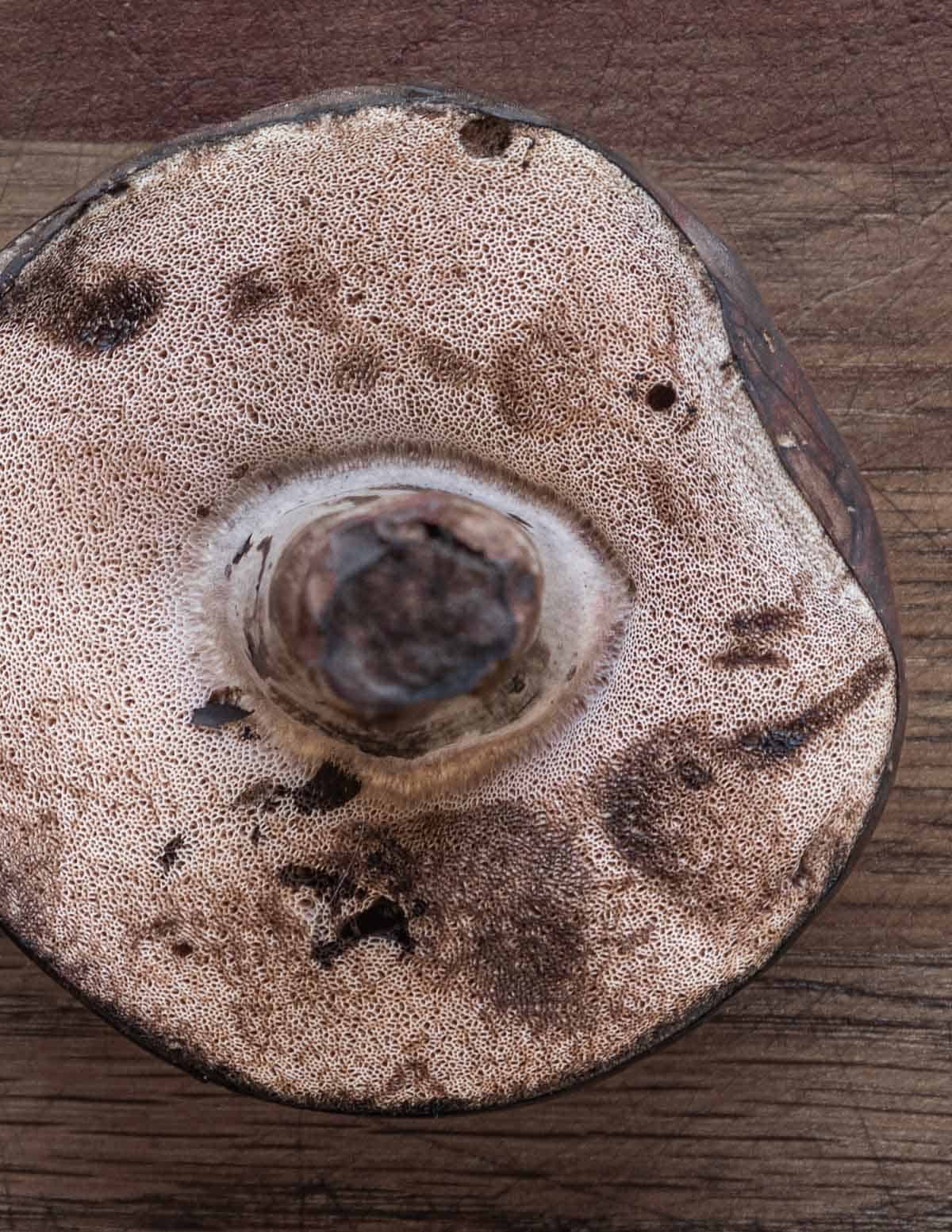 Where to Find
Tylopilus alboater are mycorrhizal with hardwood trees, especially red oak trees. It may grow singularly, scattered, or in groups. It's widely distributed east of the Rocky Mountains in North America.
It's rare in Minnesota and Wisconsin where I hunt, which is the edge of their western range. It's also documented and enjoyed in Eastern Asia.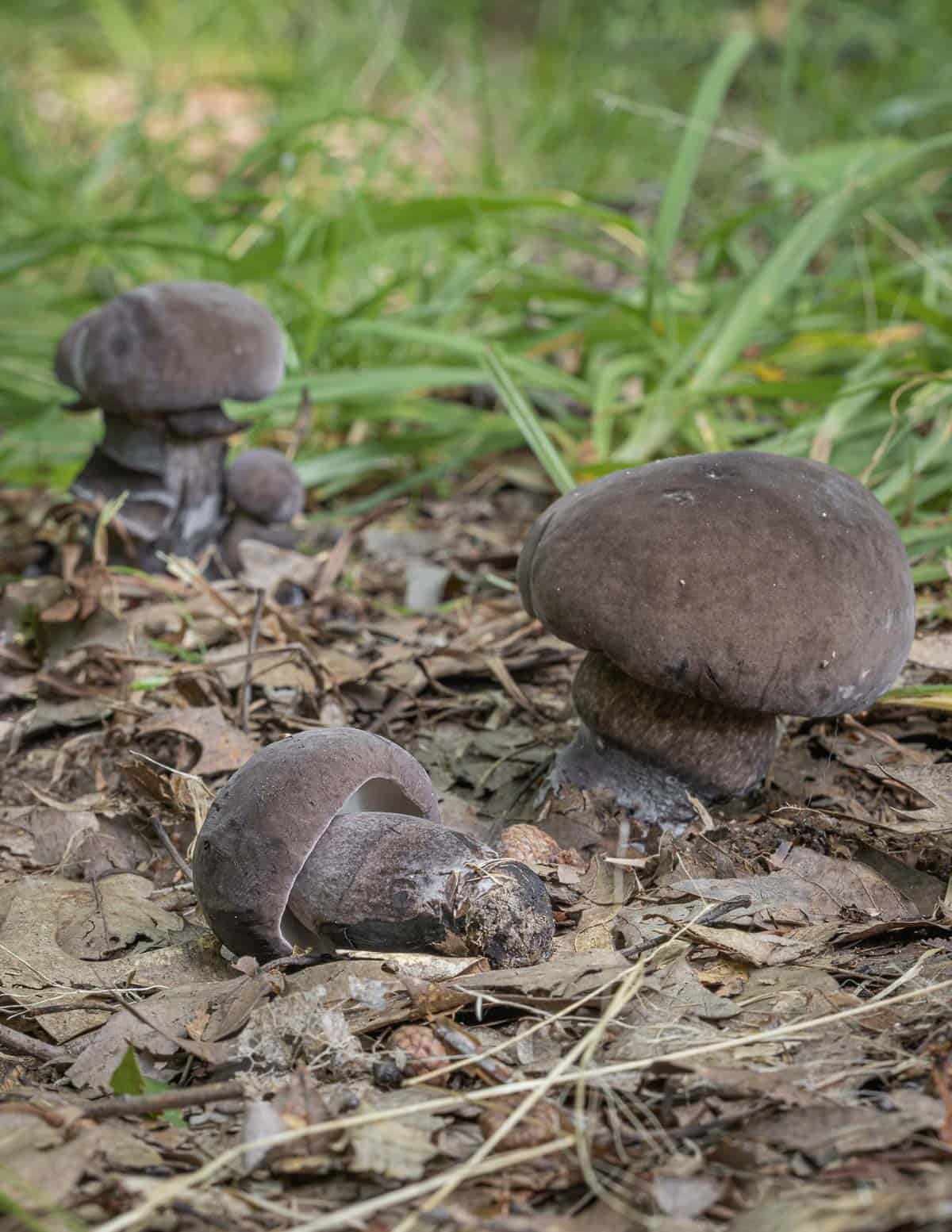 It grows after the summer rains from July-Sept, around the same time as King boletes, and other species in the genus Tylopilus. The mushrooms pictured in this post I harvested the last week of July, a short drive east of Eau Claire Wi.
Look for open, grassy areas in deciduous woods near red oaks, especially areas near streams that hold water.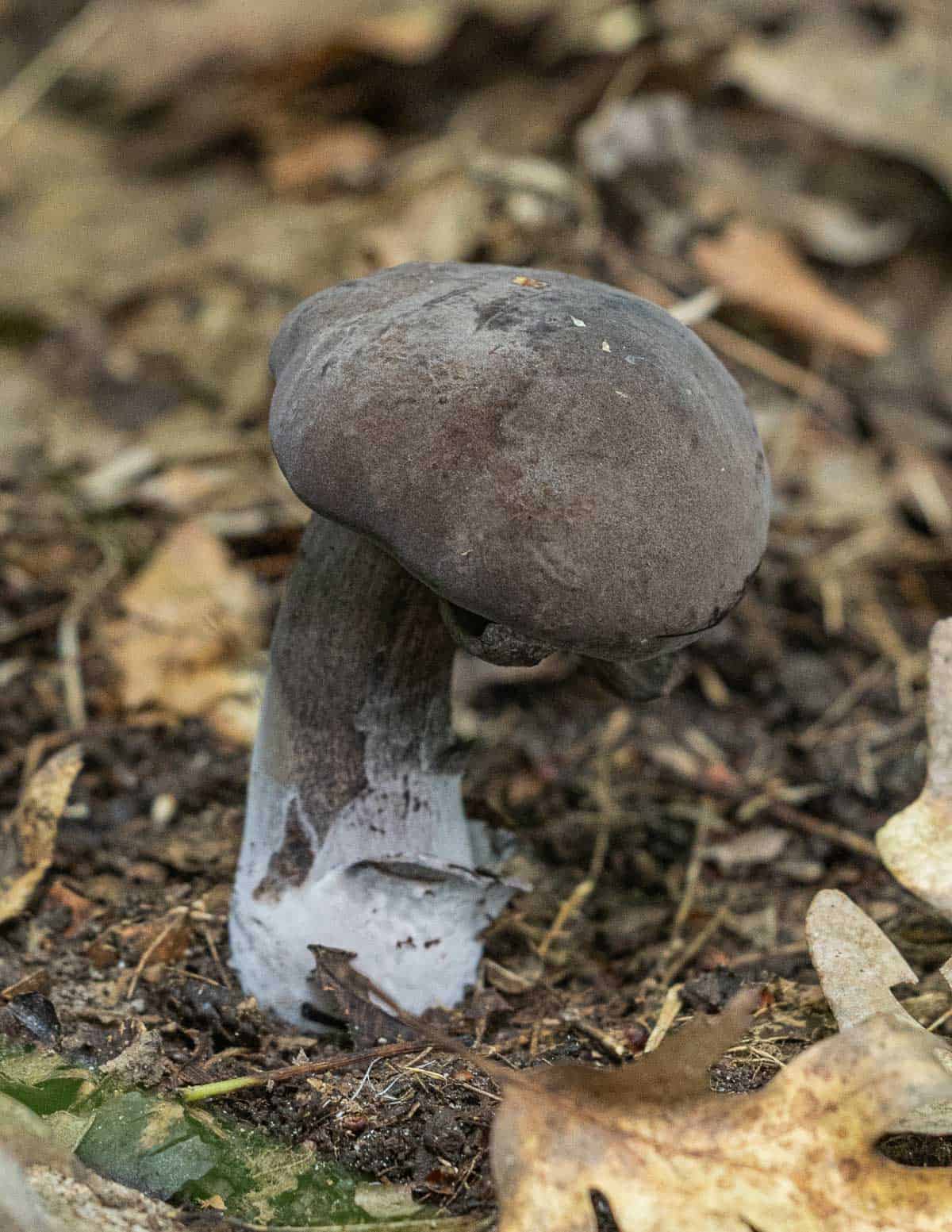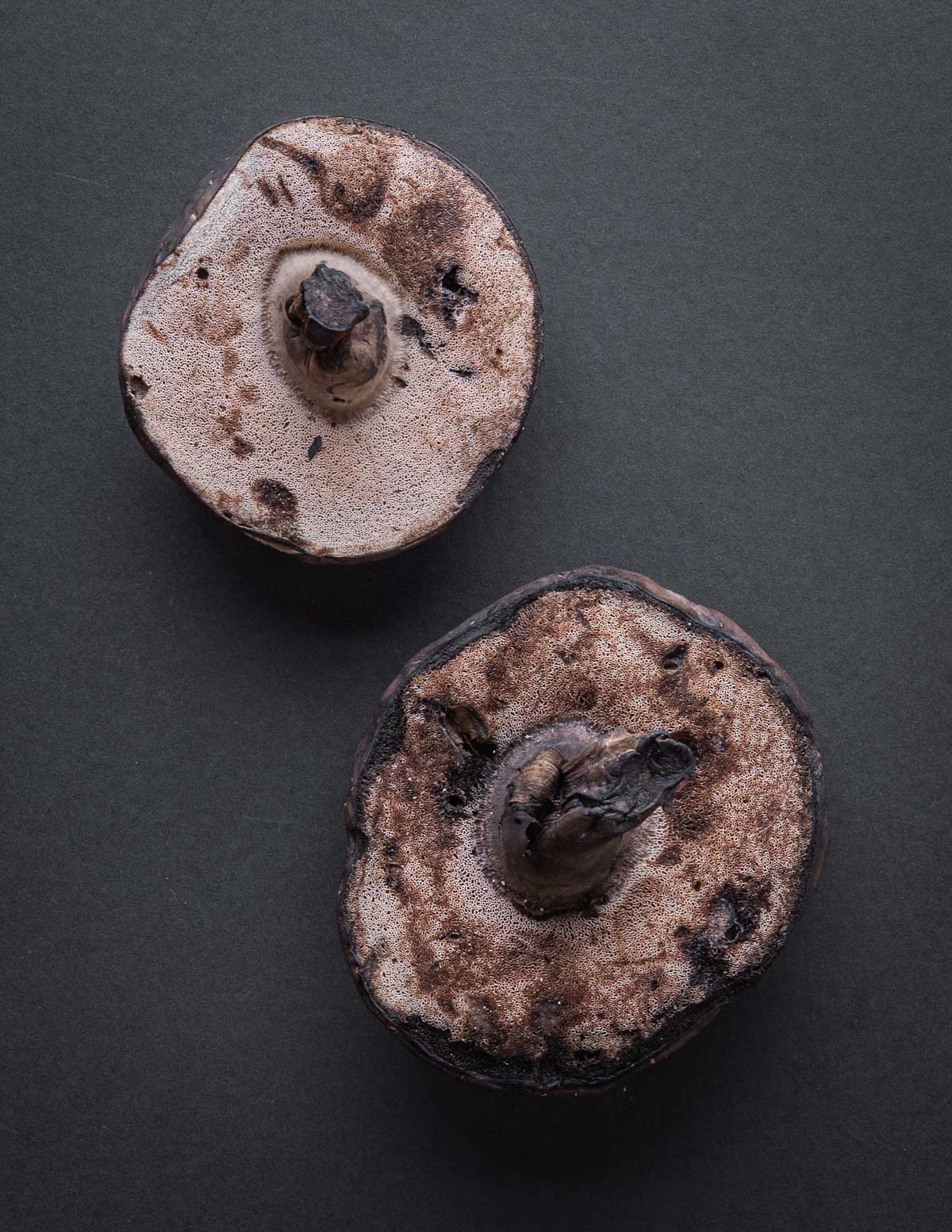 Look Alikes
There's very few mushrooms that resemble T. alboater and none of them are poisonous to my knowledge. T. atronicotianus is the most well known, the old man of the woods I include for beginners but it's a bit of a stretch.
False Black Velvet Bolete
The false black velvet bolete Tylopilus atronicotianus is the trickiest look alike. Like many Tylopilus, they're said to be bitter, but not poisonous. They have a brown-ish color to their cap, lack the velvety texture of T. alboater, and have a reddish brown spore print. Their range shouldn't extend as far west and they're mostly documented around New York State.
Old Man of the Woods
The old man of the woods (Strombilomyces spp) also grows in mixed hardwood forests at the same time. It also has pronounced red staining when cut which could confuse beginning foragers.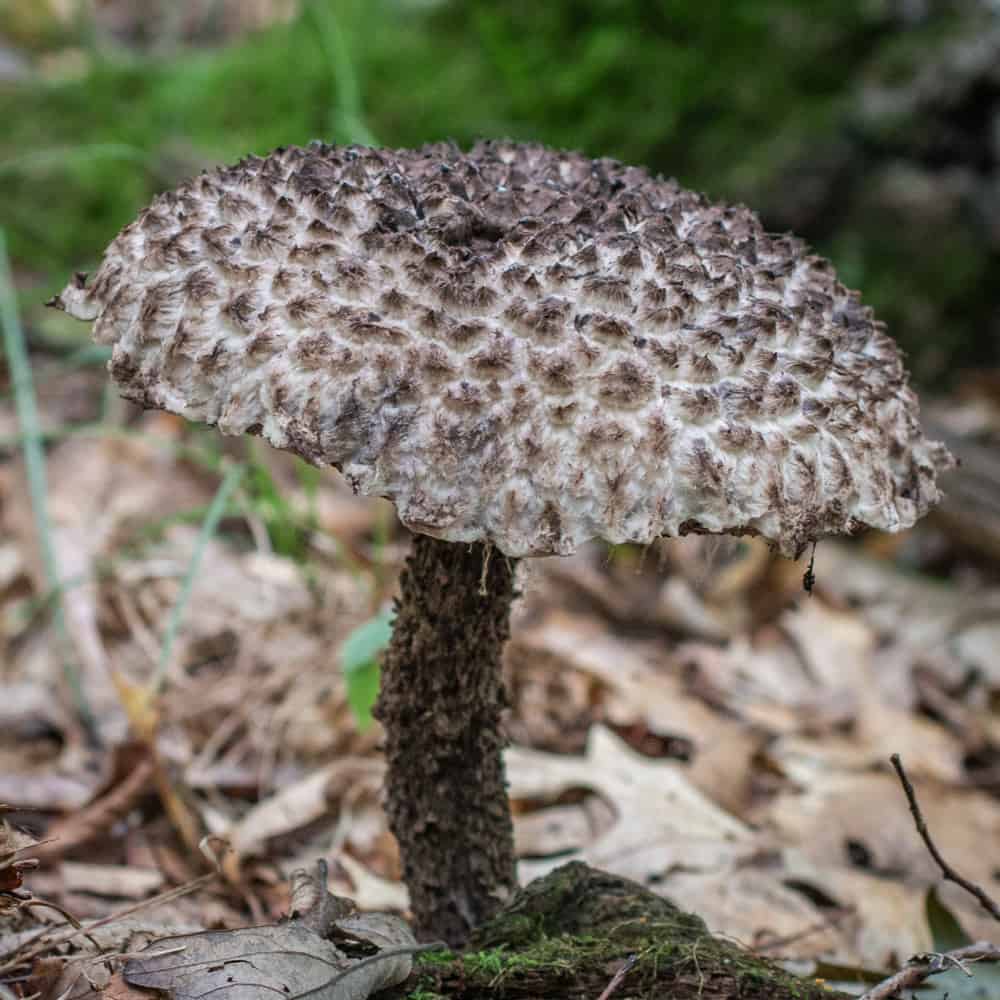 It's easy to separate any Strombilomyces from Tylopilus. Strombilomyces don't have a pink hue to the pores and the cap is shaggy, not smooth. It has a also has a blackish-brown spore print where Tylopilus have pink spores. See a few of the differences in the infographic below.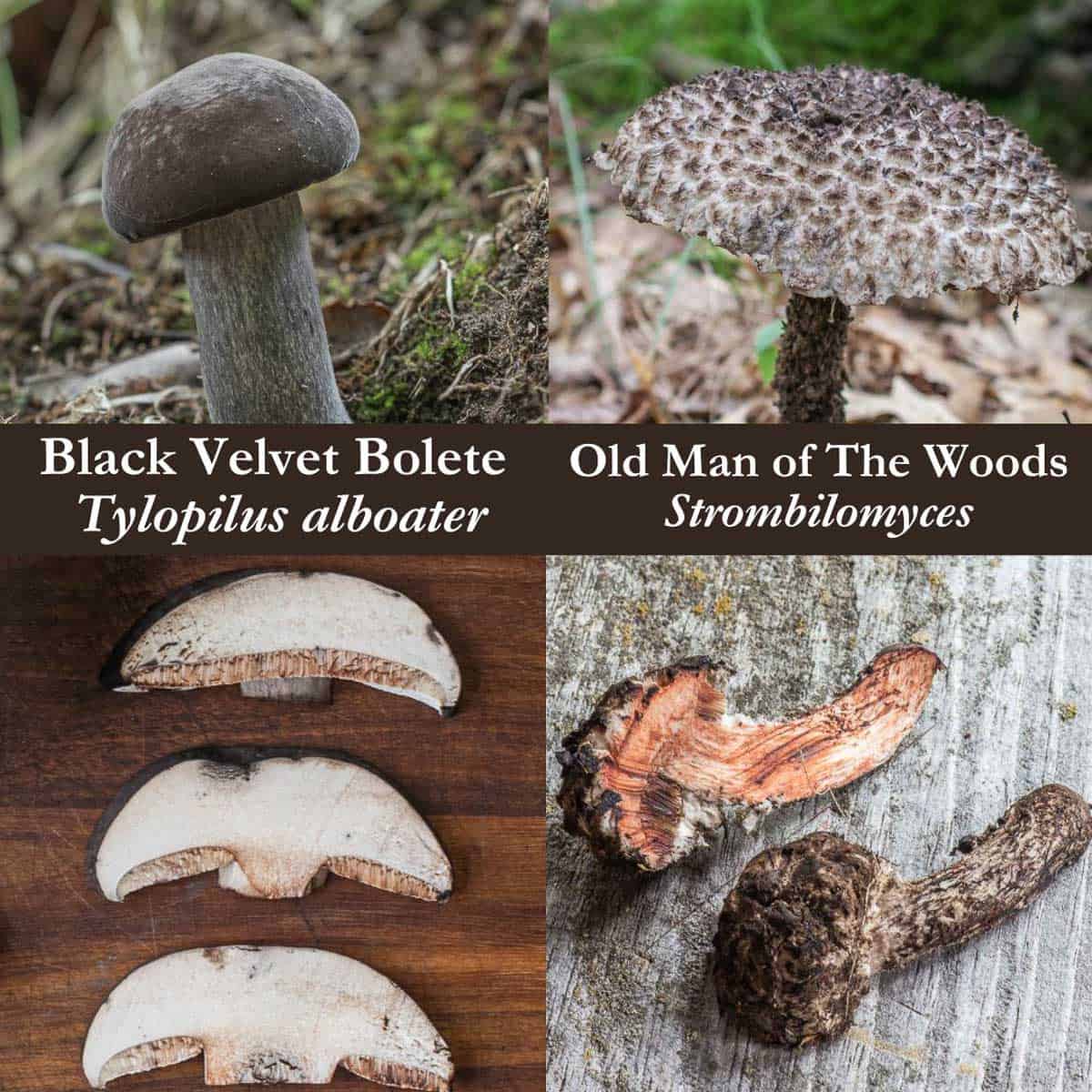 Cooking
Unlike king boletes that must be processed immediately due to bug damage, I had a few Tylopilus last over two weeks in my fridge. The bug resistance makes these one of the finest boletes to eat fresh I've had, although they can be dried too.
Even subtle differences in preparation seemed to bring out different flavors in them. Thinly sliced stems fried nearly crisp tasted cheesy, with a rich umami flavor. Thick sliced caps are tender and mildly mushroomy.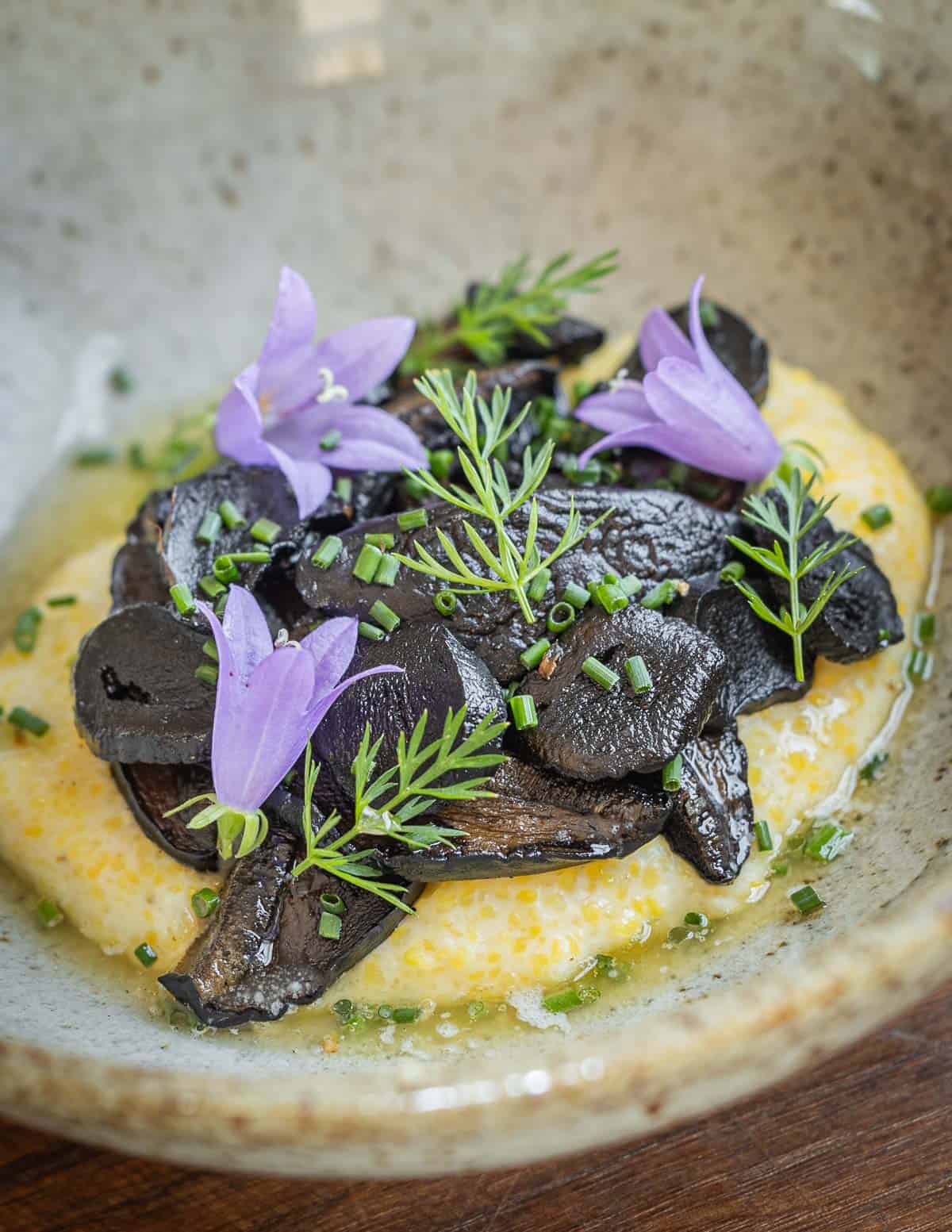 Like most mushrooms, cooking with cream amplifies their flavor and will have dinner guests licking the plate. They're wonderful anywhere you'd use porcini and great in a blend of summer mushrooms.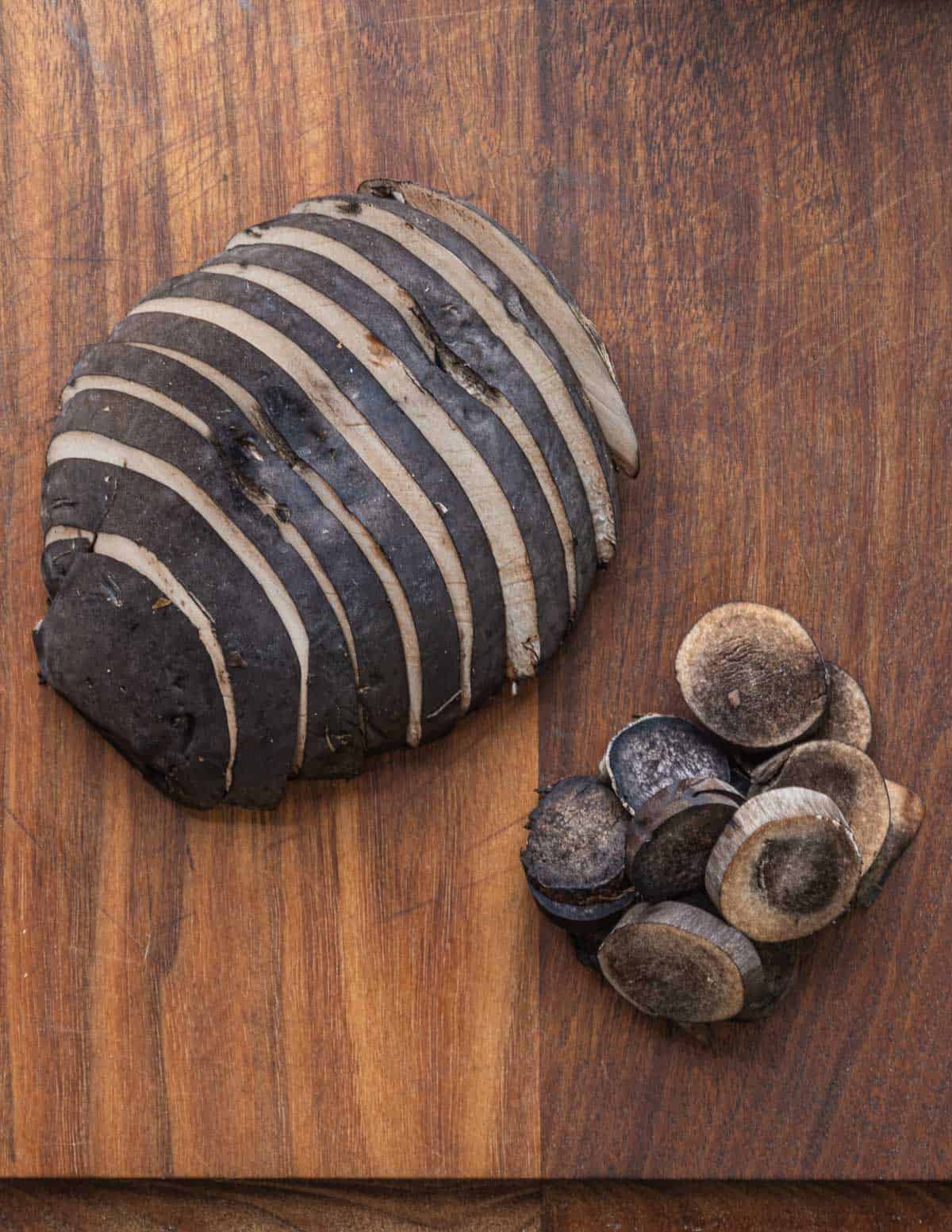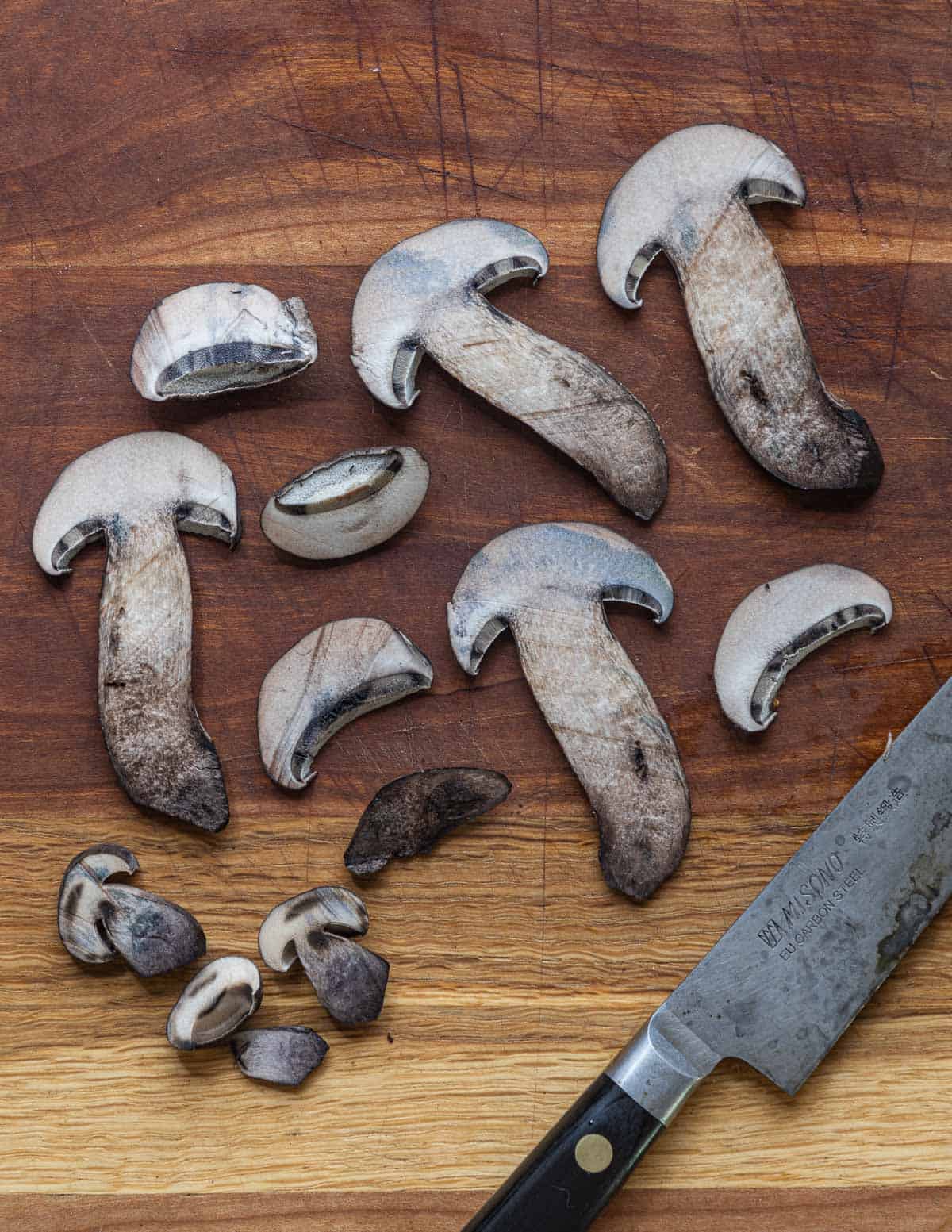 Mostly I ate mine with simple preparations to let them take center stage, but using them in my pasta alla checca would be good too. A few other ideas are pictured below.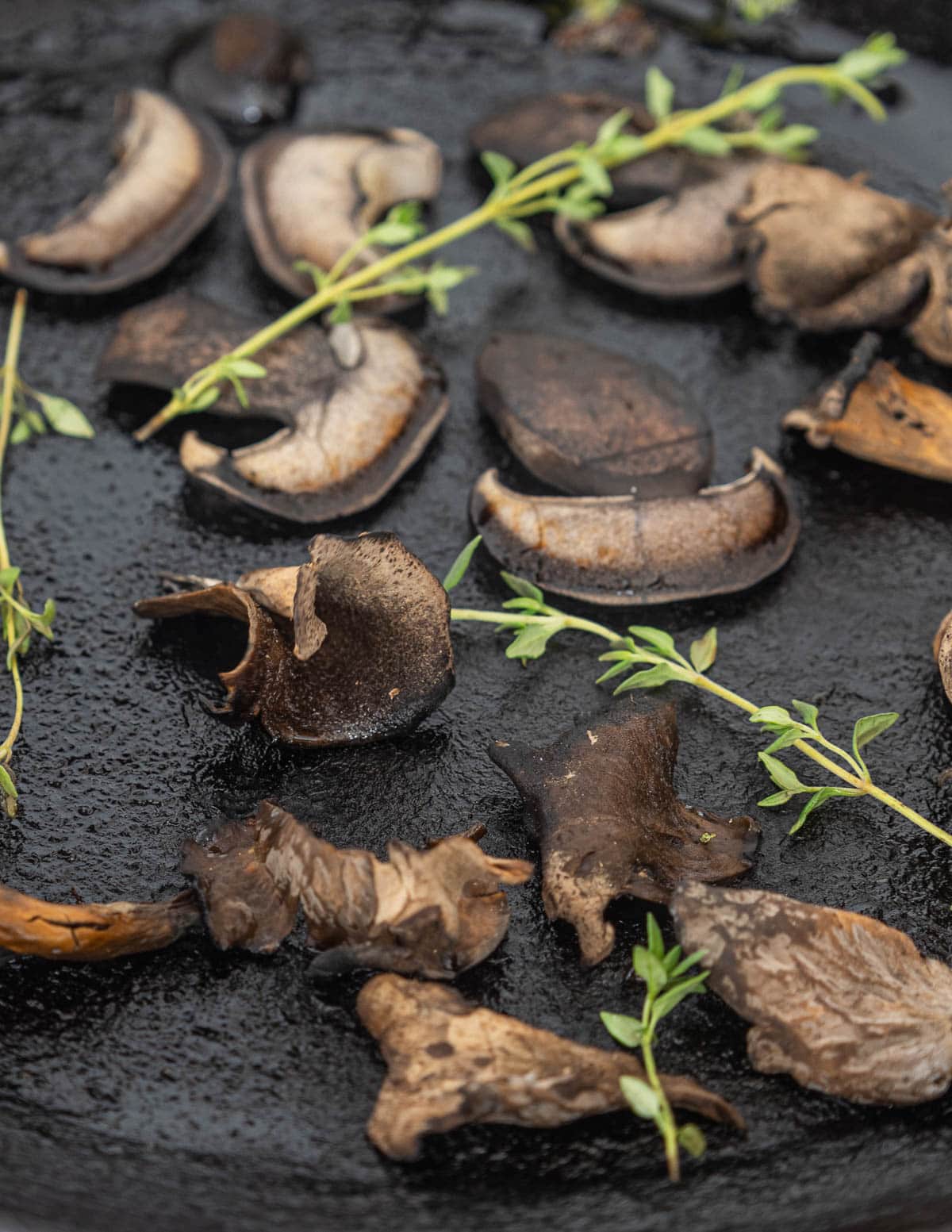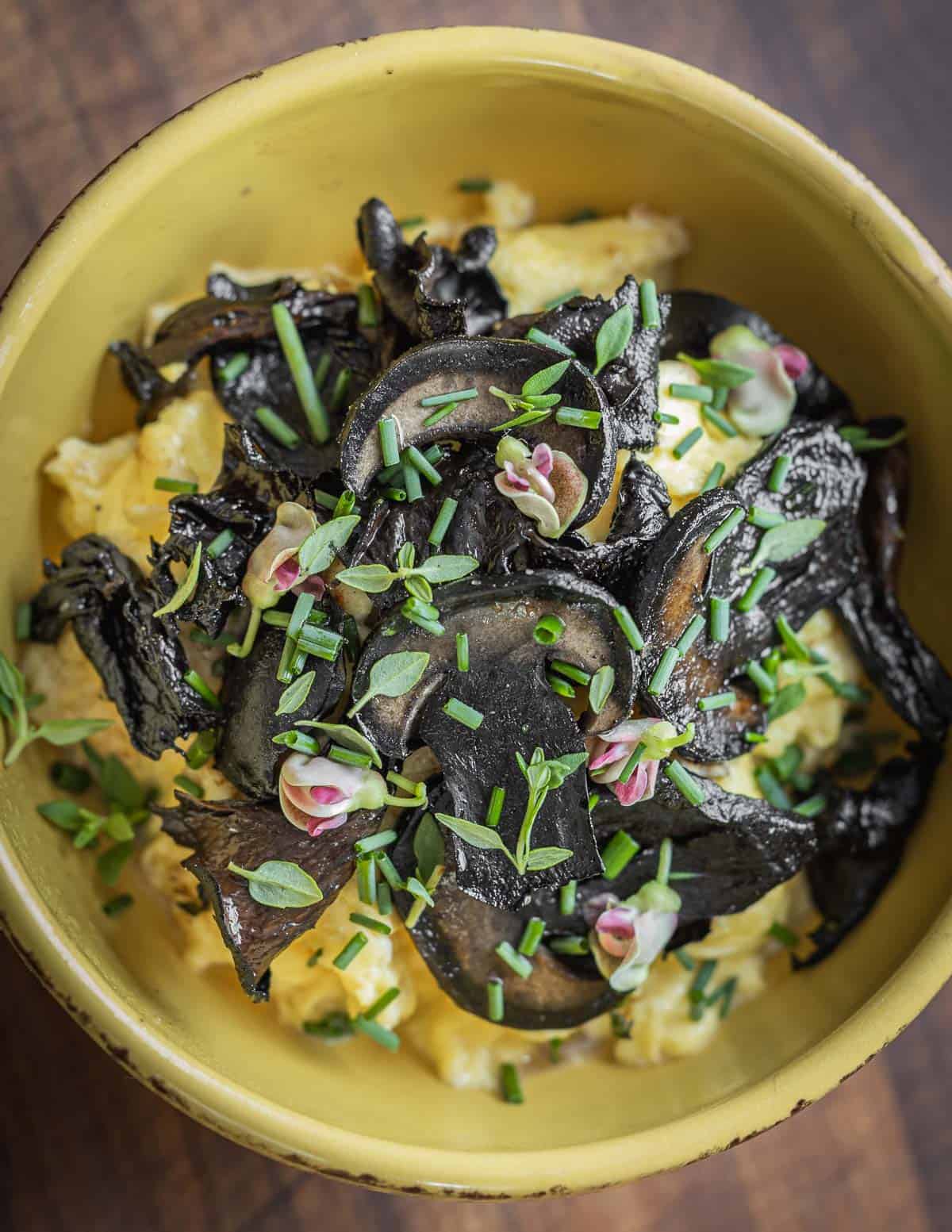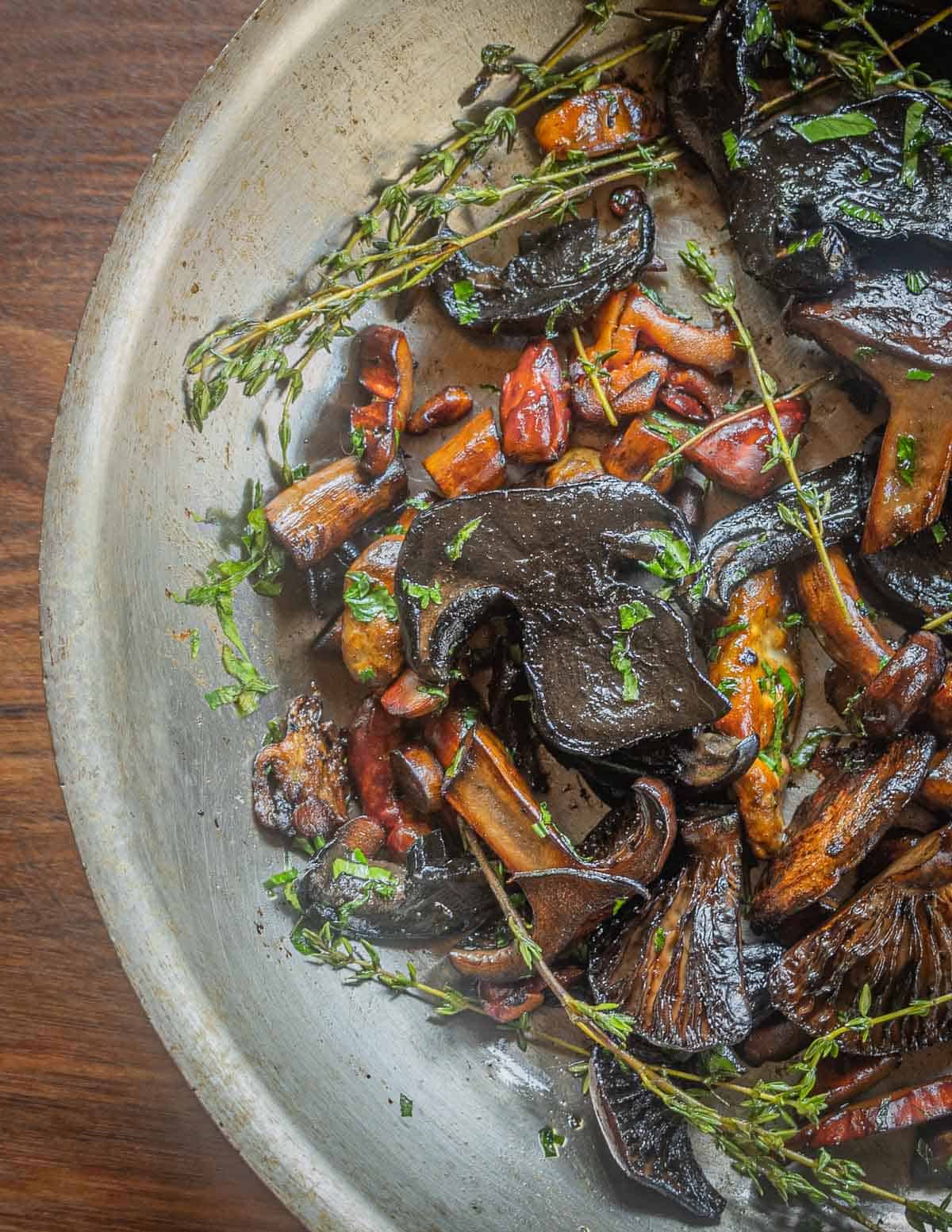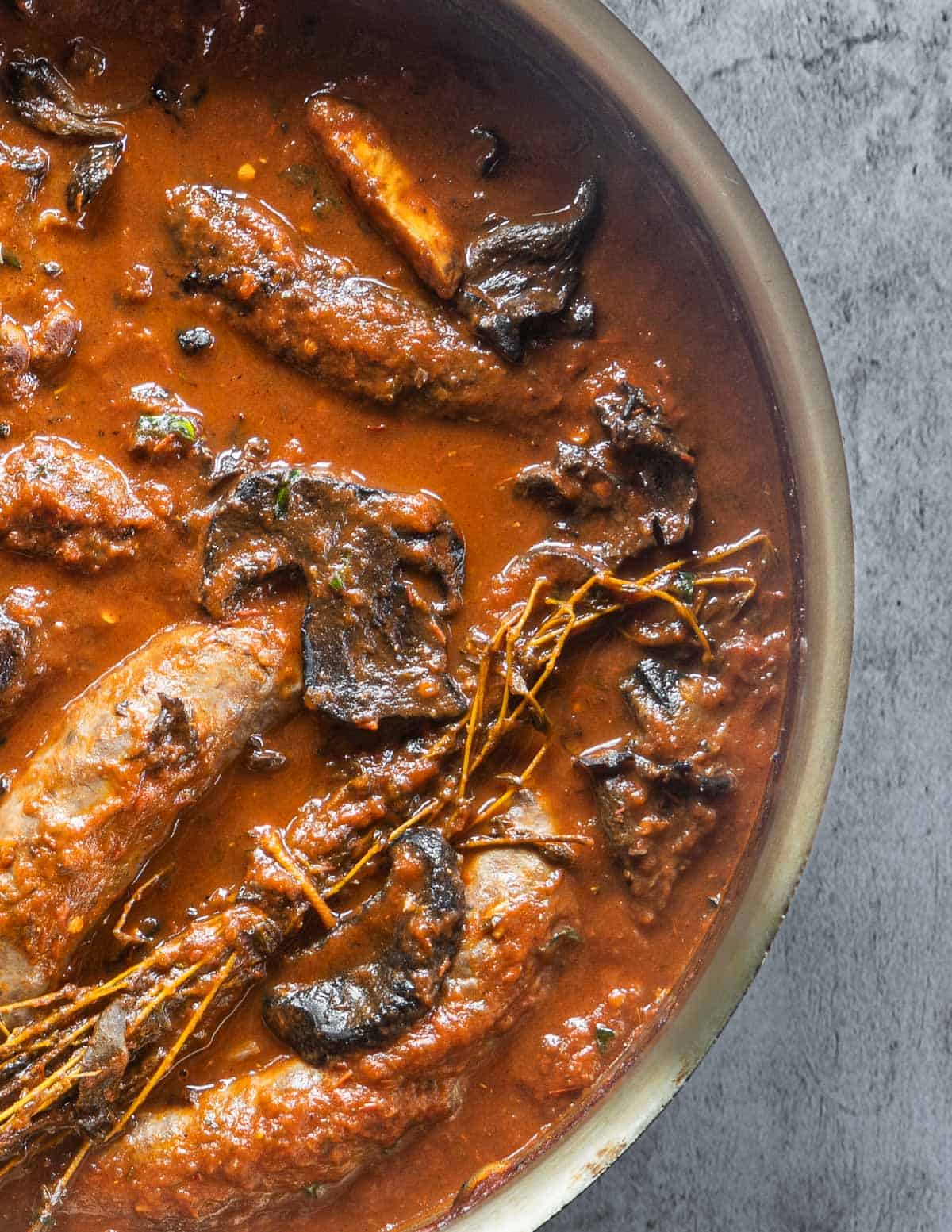 Older mushrooms should be dried as they become soft and get a foam-like texture when old. Dried mushrooms are perfect for soup or grinding to a powder and crusting meat or fish.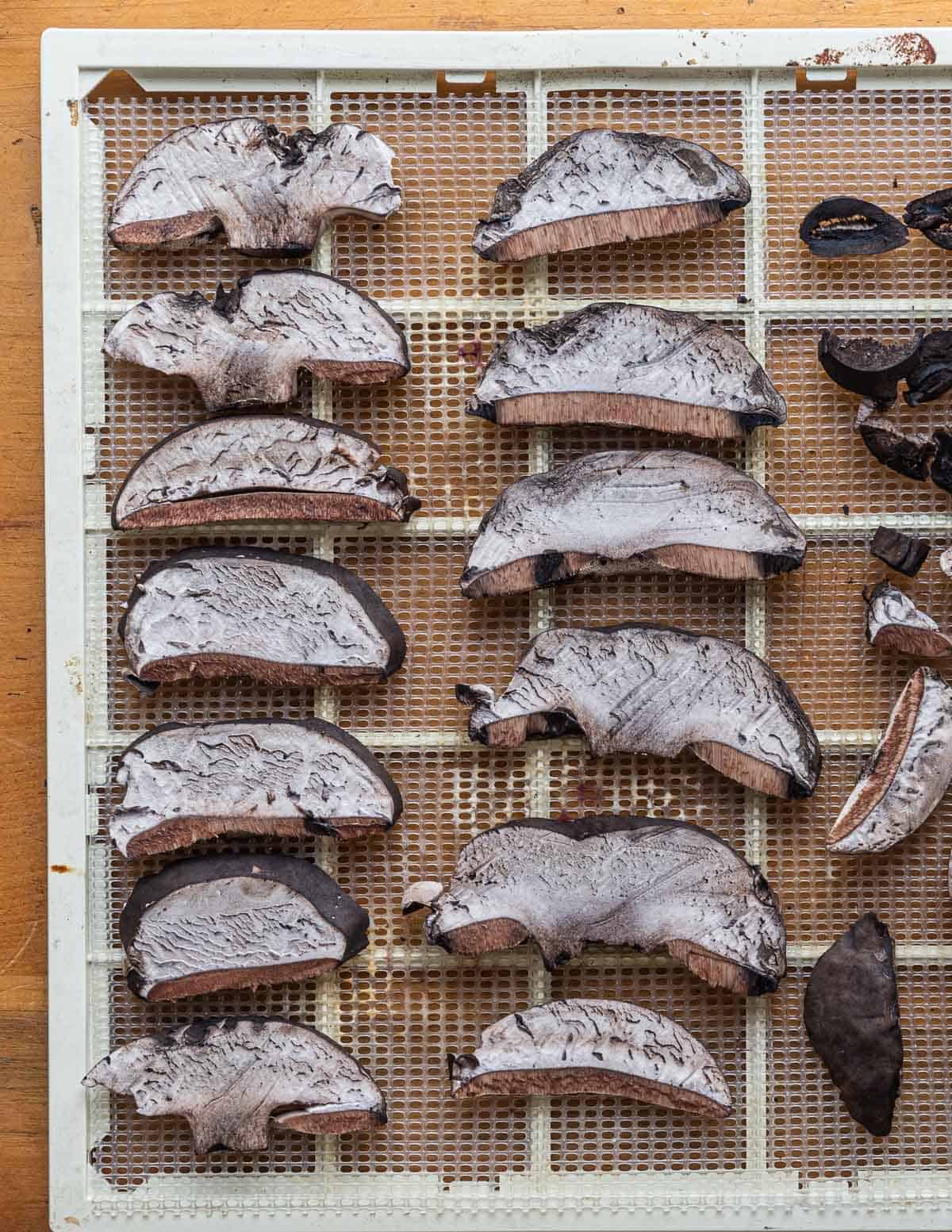 More Bolete Mushrooms