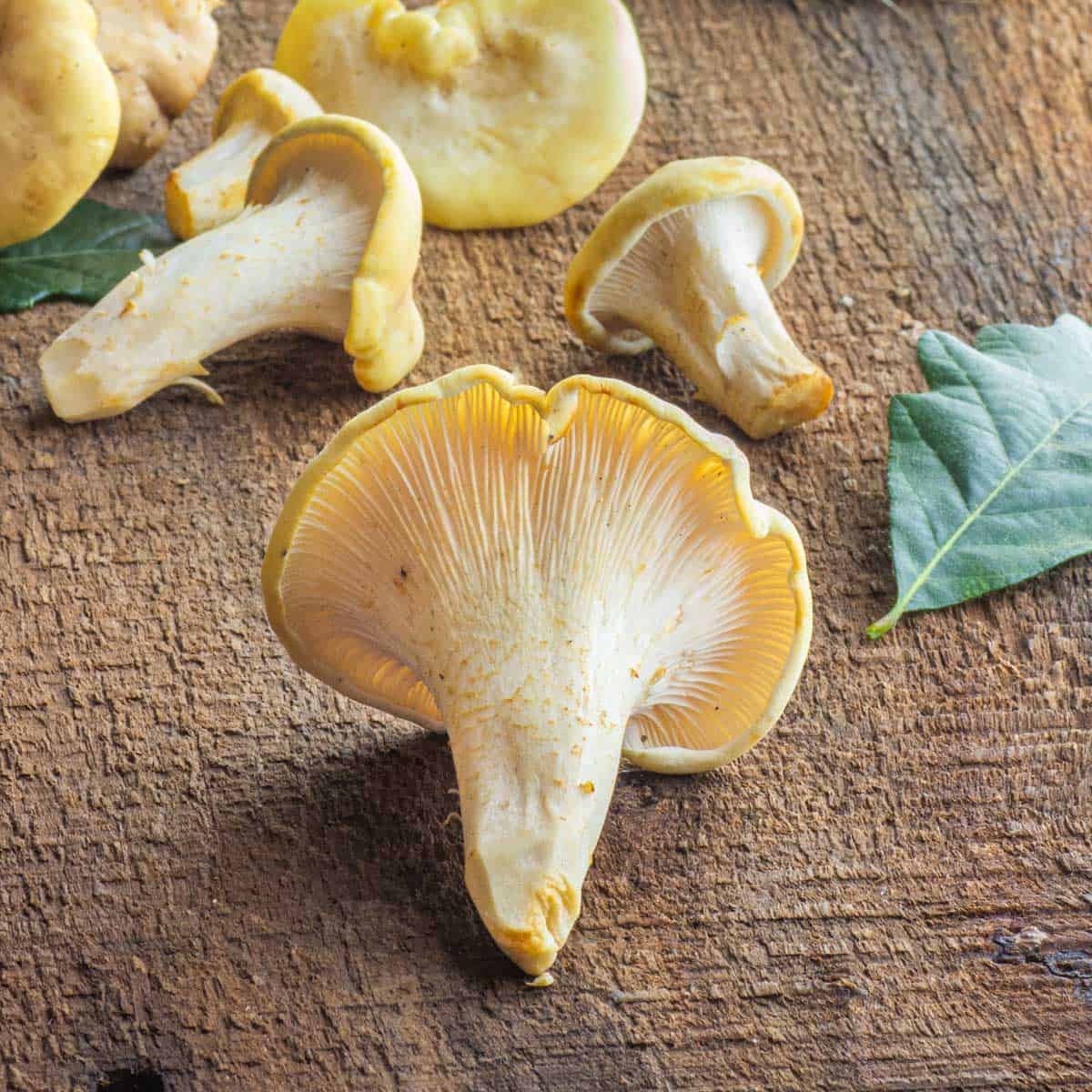 A few years ago I was pumped to get out and grab some chanterelles when the season was about to really take off. One of the places I love to pick at is a well known park filled with white oak trees in the Twin cities metro. It's a frequent haunt of St. Paul mushroomers, as well as the black cap raspberry honey hole of the local Hmong population. Competition means I might find a few (or most) of the mushrooms gone once the season gets going for what I'm hunting, but if I take a gamble, I can still grab a few.
It had just rained the night before and there weren't many people out, but when I parked my car I noticed two flannel shirted men with wide sunhats, both carrying little transparent cloth bags filled with chanterelles.
After a few jealous cave man grunts, I made a circuit of the trees I know that fruit in the park. A button here, a button there, it was picked pretty clean. I almost left, but I remembered a couple trees that give a handful every year, they're a bit out of the way, along the edge of the woods near a clearing. When I got to the patch, there was nothing, I walked in a little deeper and then turned around, defeated.
On the way out of the patch I spotted a single white mushroom right on the deer path I had been following. I thought it was just another russula or something, but my hunger to find some mushroom, any mushroom, made me pick it up.
It was firm and weighty, like a chanterelle, but it was white. I smelled it. It was a chanterelle, but with a softer scent. I had read of white chanterelles, but never in MN, or the Midwest-they were a prize, and geographically out of reach, there's another species of white chanterelle from the Pacific Northwest (Cantharellus subaldibus), and a European version (Cantharellus Pallens) that I've heard of.
Either way, I wrote it off as a chanterelle that got wet or something, and lost it's color, but I'd be lying if I said I didn't hold my breath a little too. After a couple minutes I found another and my heart started to race. All I could think was: "I found white chanterelles. I found white chanterelles. I found white chanterelles!"
I scoured the area to snag all that I could, and ended up with about 6 or seven. I double and triple checked all of my guides and they still all say the same thing:
"the white chanterelle, only in the Pacific Northwest, etc, etc."
Part of what I love about hunting mushrooms is that there are gaps and holes in what we know, things that can surprise you. Now I'm not a professional mycologist, not even close. I'd like to think that these are a special species of chanterelle, but some of my more knowledgeable friends think these might be an a-typical variation, a hiccup of sorts, which could mean they are still golden chanterelles, just with a different color pattern. Have you ever found these in the Midwest? If so I'd love to hear about it.
Preservation
Like other chanterelles, (excluding black trumpets and yellowfeet) these should not be dried for cooking since it destroys their flavor. Pickling or conserve would be my first choice. Making duxelles and then freezing would be good too.
Cooking

They are similar to golden chanterelles meaning they're firm mushrooms, and require longer cooking to be ready to eat than most. One of my favorite things to do is to get a saute pan smoking hot with oil and cook until lightly golden, then season with salt and pepper and finish with a small knob of butter right at the end, then drain on a paper towel to remove excess oil, and eat. I made a basic demo of sauteing a chanterelle here a while back.
Recipes
Here's some favorite recipes I use with chanterelles, especially good with these are the whole roasted chanterelles with thyme and the conserve.
Wild Mushrooms With Garlic And Parsley