Seven years ago I picked my first white chanterelle. Now, just this week, they were finally published in an academic study.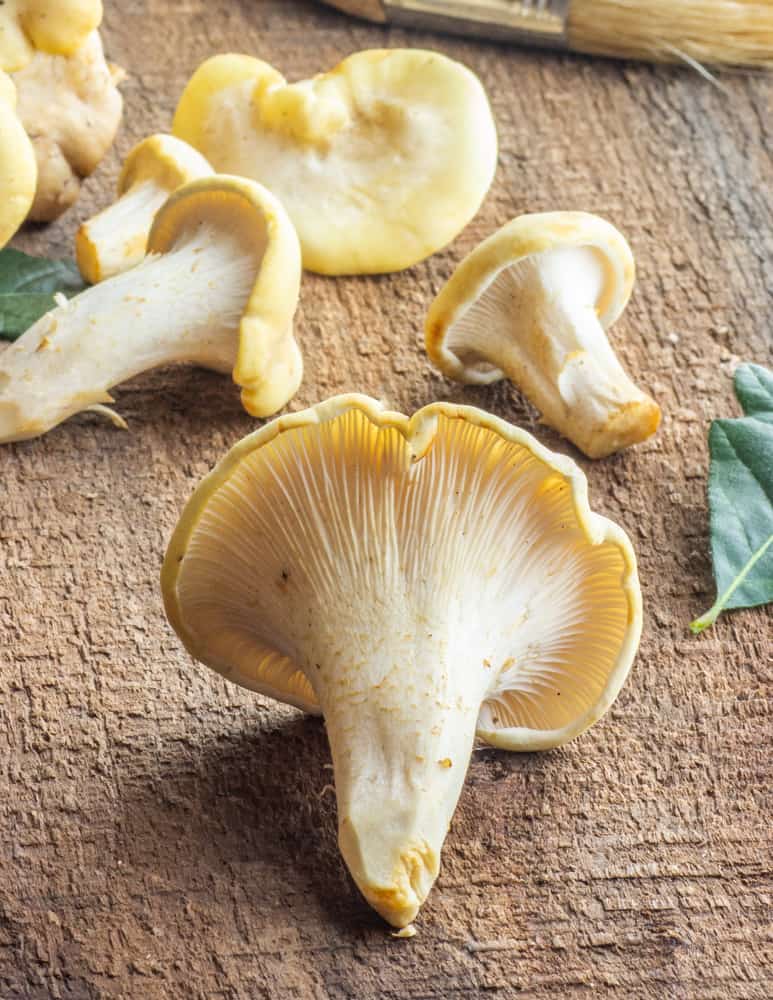 Look white chanterelles up in a guide book, and you'll see pictures of Cantharellus subaldibus (I've picked them or very similar ones in the South of France and they're great). You'll also see in guide books that white chanterelles do not grow in the Midwest.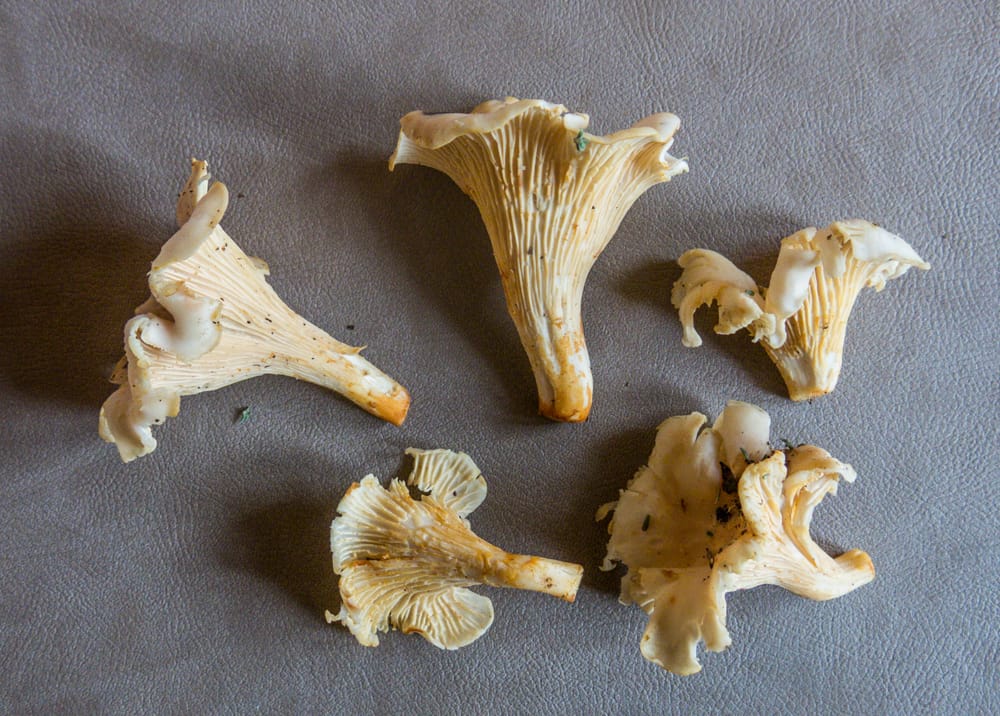 I often describe foraging as the final frontier of food, and with mushrooms and mycology, that is really the case. Throughout the history of Science, mycology has been passed over and shoved into the closet like some unwanted stepchild science, with the name first being used in 1836.
As mushrooms haven't been studied as intensely as other things, we're now learning more and more about fungi, their ecological importance, and, the most exciting for mushroom hunters: dissemination and differentiation between species using genetic sequencing.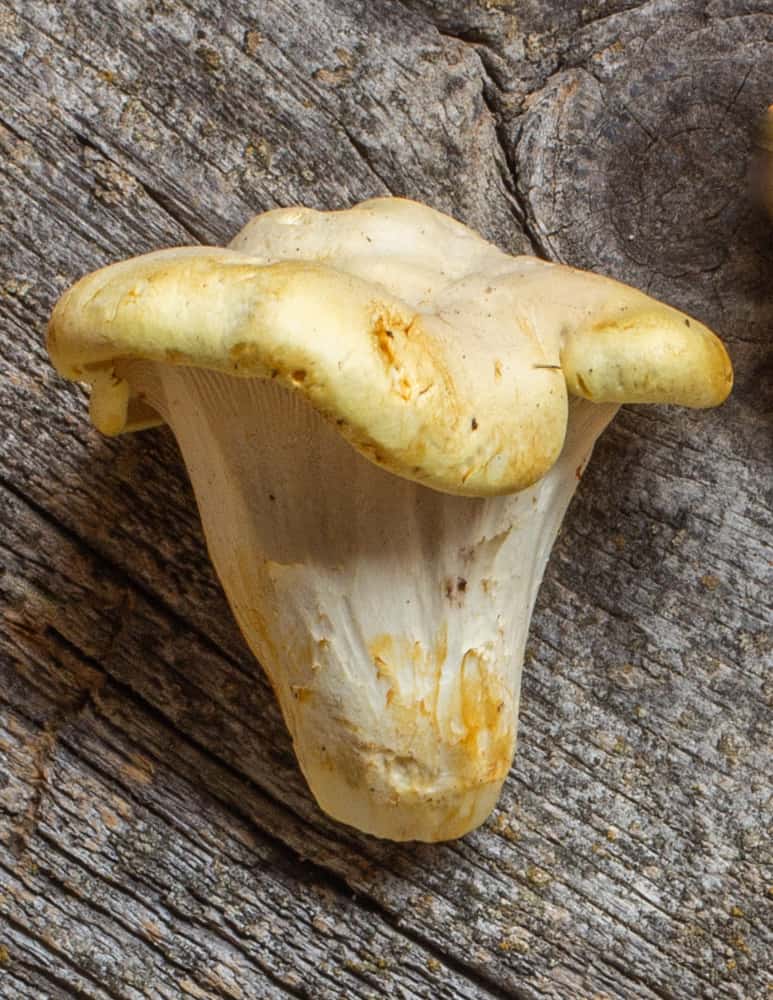 Humans have a tendency toward the fantastic in that we love extremes. Naturally, I was really excited that the white chanterelles I harvested could be an undescribed species: a white whale for any dedicated mushroom hunter.
In the hopes of attracting more info and accounts of them, I wrote a description of them in my original post on white chanterelles.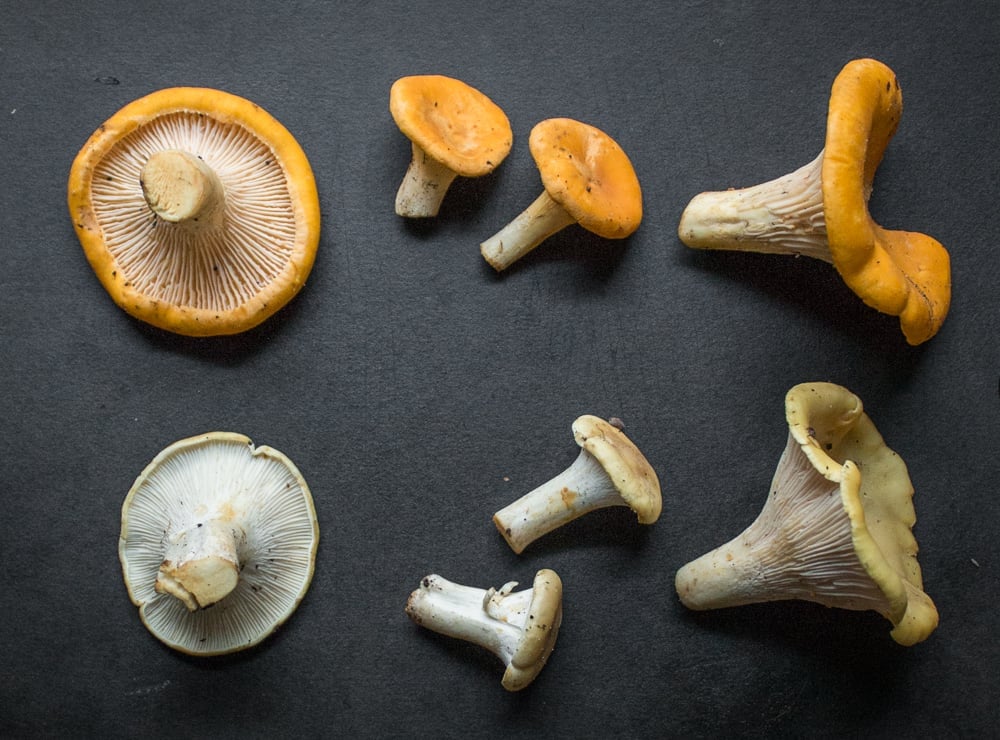 Over the years I had plenty of images sent to me, most not even chanterelles, and a few that were identical to the white ones I'd found. Year after year, I kept finding my white chanterelles in the same patch near other golden chanterelles (a patch of C. phasmatis, a species described by Tom Volk, along with a few others in his study in 2013).
Then, few years ago, I got a message that really fired me up: an email from author and mycologist Andrus Voitk, a chanterelle specialist who, along with Professor Greg Thorn, named Cantharellus enelensis back in 2017.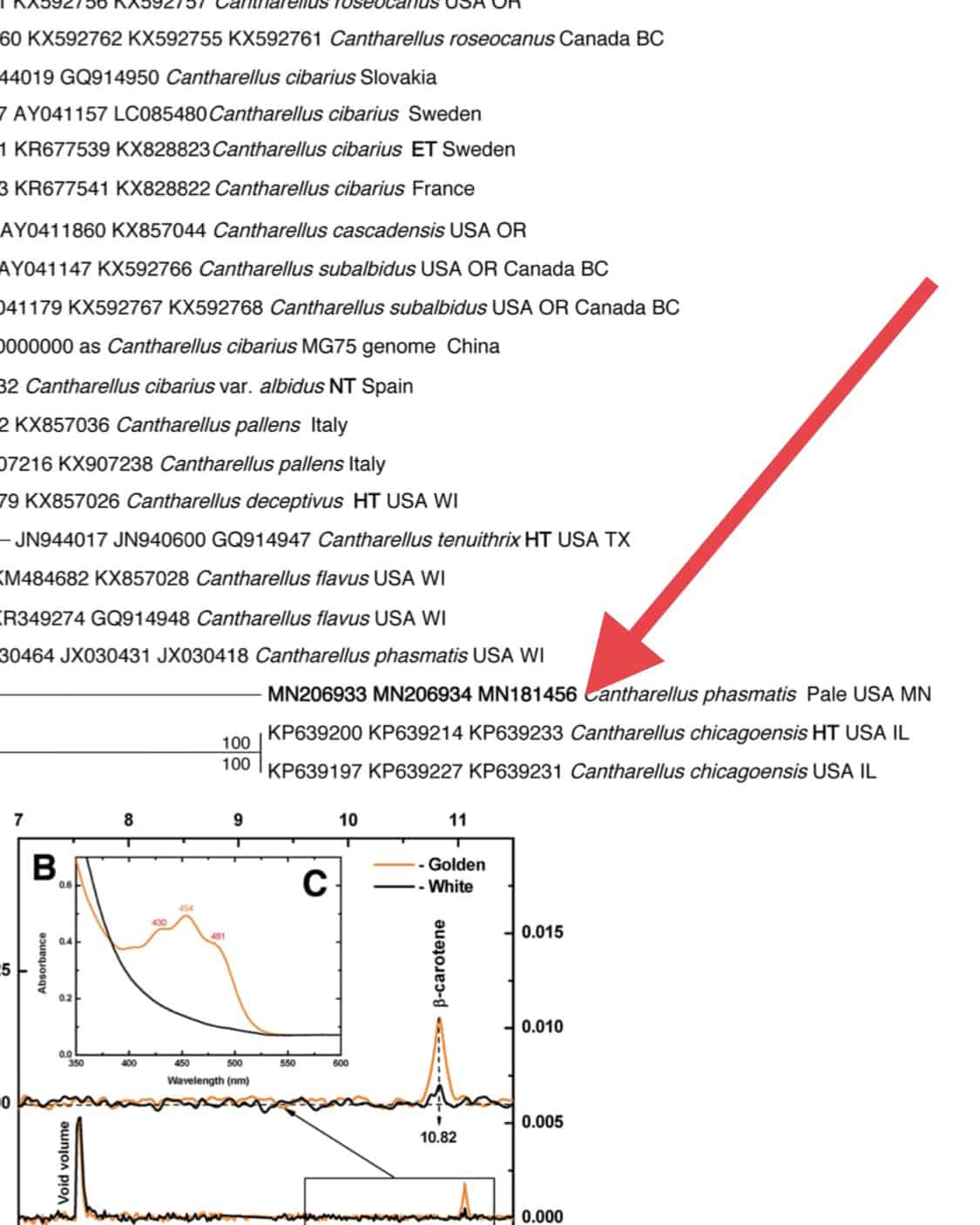 Andrus informed me he was working to sequence and crack the code of the albino chanterelles, and asked if I would send in some dried specimens, which, of course, I had, covetous, mushroom-hunting mansquirrel that I am.
I mailed in a few samples, and waited, for years. Eventually Andrus sent me some info on his findings, but it wasn't until this week that the formal article was published.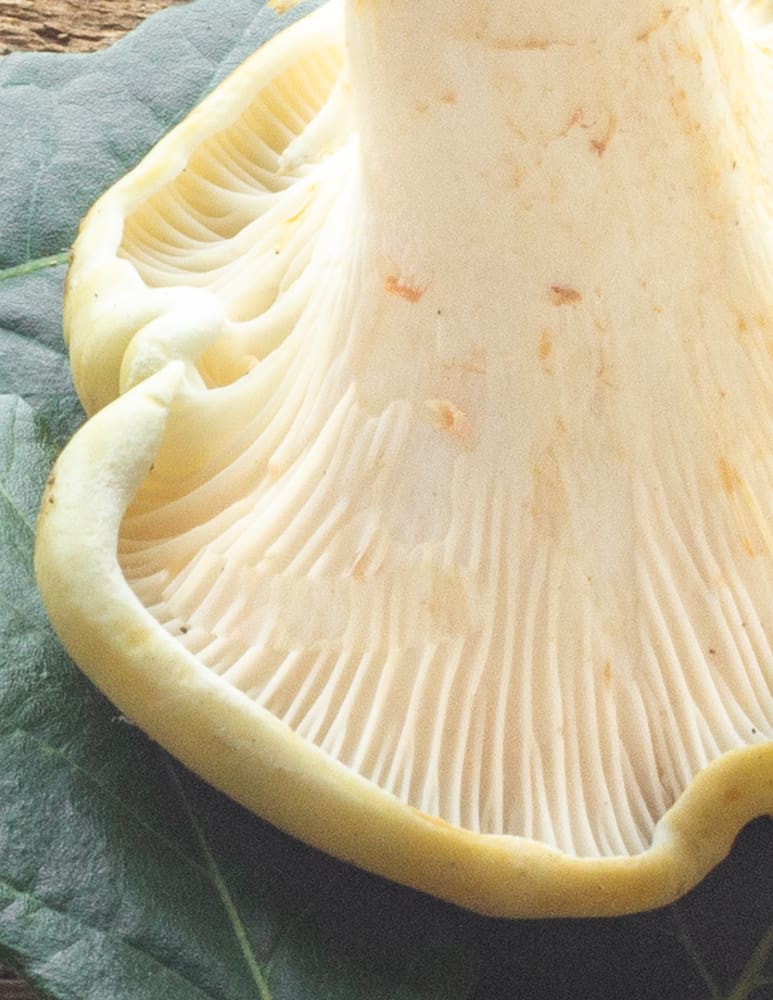 Albino Mutants
Here's the scoop and cliff notes on the abstract. Essentially (and contrary to my fantasy) the white chanterelles I was harvesting are not a new specie, but rather a sort of atypical, albino mutation of C. phasmatis, the evidence being supported by the phenomena happening not only to C. phasmatis, but other species of chanterelles as well (see the image of C. enelensis alongside their normal coloration in this post I borrowed from the article).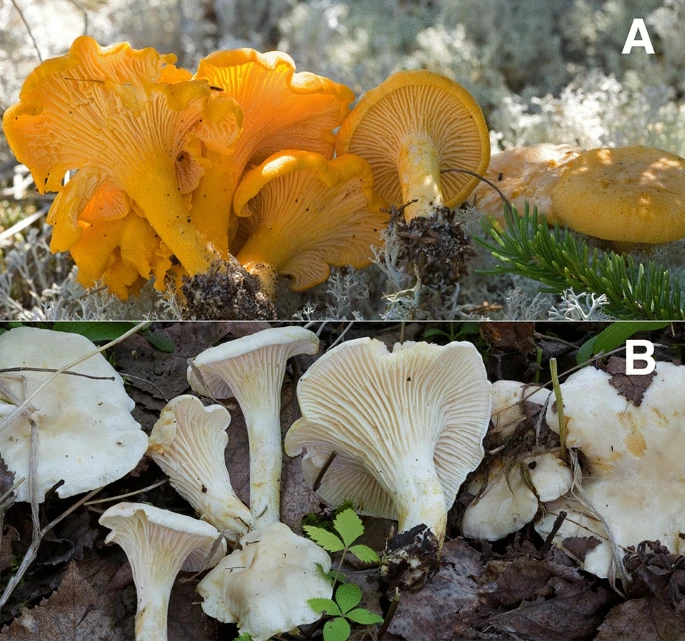 Do they taste different?
What the article doesn't cover, and what I only briefly described before, was the other big question regarding mushrooms: what does it taste like? In my emails with Andrus, we discussed eating and flavor in passing, and both of us agreed that the albino versions taste different. How different you ask?
Well, the chanterelle aroma and flavor is there, but it is more subtle, they are only lightly perfumed, and have a more delicate, savory quality to them, a bit similar to a comparison of eating hedgehogs next to golden chanterelles, but more firmly on the chanterelle side of flavor.
In the article, the difference in taste is postulated to be from a difference in specific terpenes (compounds responsible for how many plants smell) that the albino mushrooms lack.

Similarly, I taste the exact sort of difference and subtly muted flavor when I eat white lobster mushrooms (much more common in my experience than white chanterelles) alongside regular lobster mushrooms.
This is all minutia though, and a bit like comparing two very excellent, but different wines. The average person would be unable to pick out the difference in the cooked mushrooms unless tasted side by side, and even then, they would need to be familiar with the flavors of the Cantharellacae.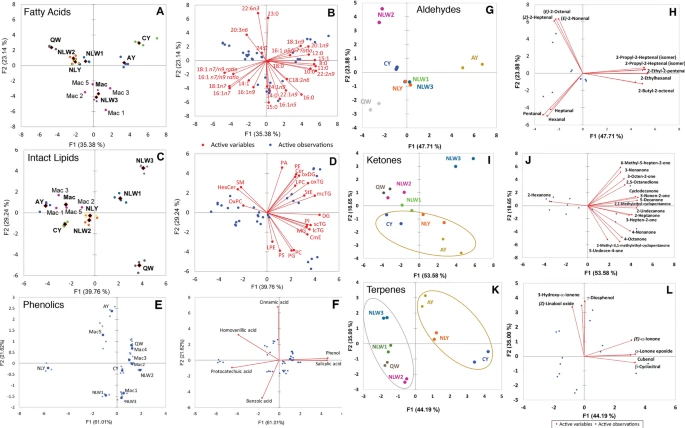 So now, the case on the white albino chants is closed, but there are undoubtedly other fungal puzzles out there to unlock. The real takeaway here, as I see it, is a comment on the state of fungal research and the increasing importance of citizen science.
Amateur mushroom hunters have long been one of the driving forces behind mycology, and normal people like you and me, without phd's, can help contribute to our expanding knowledge of the natural world, just by looking down at the ground with our hungry forager's eyes, primed to notice things that seem out of the ordinary.
Slow down outside, and stop to smell the mushrooms. You never know what you might find.
More