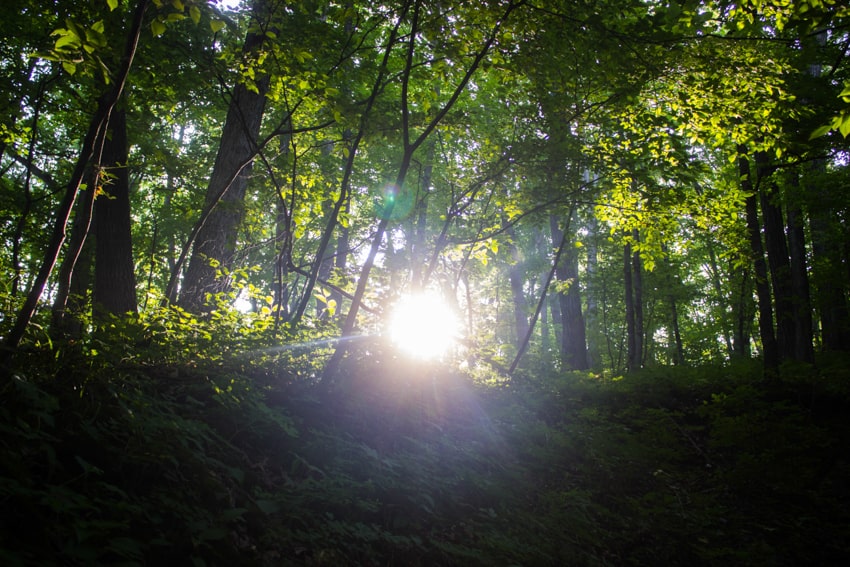 It's misty and quiet at 6 am, and we're all alone. After a couple hours in the car, we know right where were going when we hit the trail: a patch of land gouged with ravines, and rich with mixed aspen, maple, and white oak. We've arrived at the home of one of our favorite mushrooms-the lobster.
After about half a mile on our favorite trail, we keep our eyes peeled for swatches of red, as deep in color as any crayon you had as a kid. You have to look close though, they like to hide beneath the leaves.
We make our way over the hills and up and down the ravines, picking as we go, and reveling in the excitement of pulling treasures from ground. It's quiet, but the air is punctuated here and there by our yells to each other across the ravines:
"This one's a monster!!!"
"Get over here quick and take a picture of this crazy one!"
Most of the time we know another person has run across a nice patch just from hearing squeals of excitement though, if you yell your favorite cuss word at the top of your lungs you'll get the picture of what that sounds like 🙂
For me, besides the prospect of a tasty dinner, I get excited by shapes. Each lobster is unique, and surprising-the Hypomyces fungus making each one twist and contort into abortive forms, looking like something from an evil fairy tale, or a mushroom from outer space.
Lobsters are one of the more easy mushrooms out there to hunt; compared to morels they're like shooting fish in a barrel, and the amounts that can be harvested in an hour or two alone are often really impressive.
I know a number of hunters around the Twin Cities, and if you ask them their favorite mushroom to hunt, often the lobster will take the cake. They're a paradigm shifting example of how I see hunting mushrooms not as a silent, solitary activity, but something that can be adventurous, raucous, and exciting. You never know exactly what's waiting for you, or the crazy formations you might see. Happy hunting.
Related Links
Guide to Lobster Mushrooms