One of the most common traditional methods for storing black truffles is to put them in a container with eggs. In this post I'll explain how to do it, and why it works.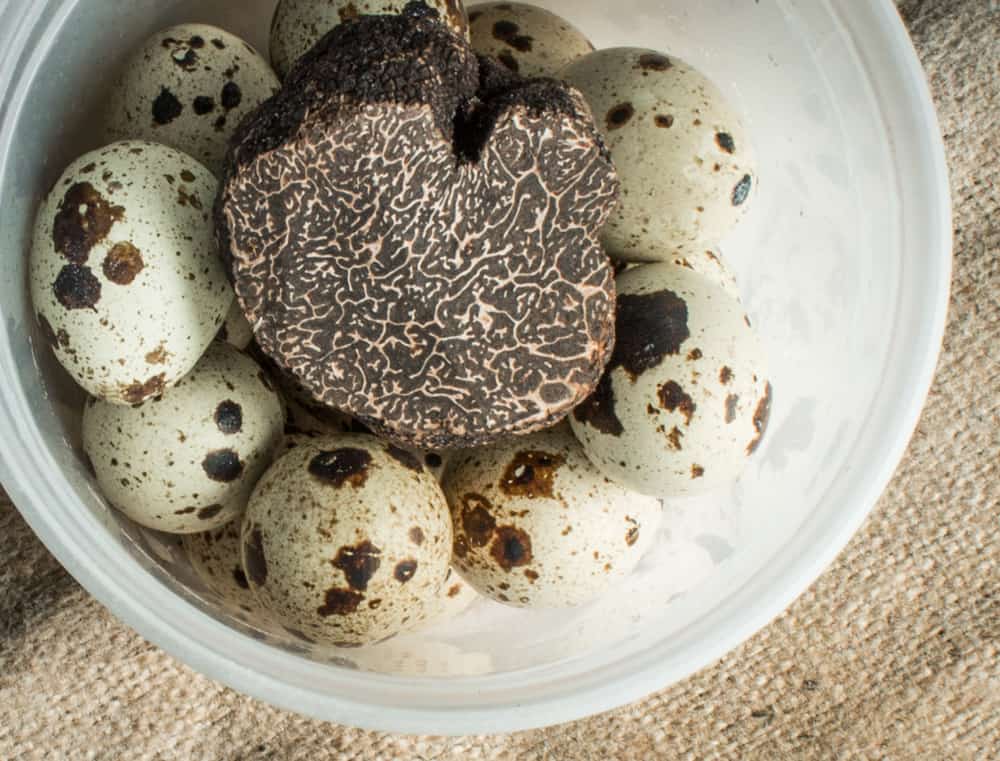 Ask a chef or someone who likes truffles how to store or cook with them to get the most out of them, and you can get some confusing answers:
"Cook them in chicken stock!"
"They must be stored with rice!"
"Store them in a case of butter!"
"Chopped up to make truffle butter!"
"Store them with eggs."
"Put them in salt!"
"Shave them into honey!"
Most of those you can do, and they work, although I like some better than others. The first time I heard about a particular way of storing truffles was reading a book (The Joy of Truffles) that instructed you to store them with eggs, so that the eggs would absorb their flavor.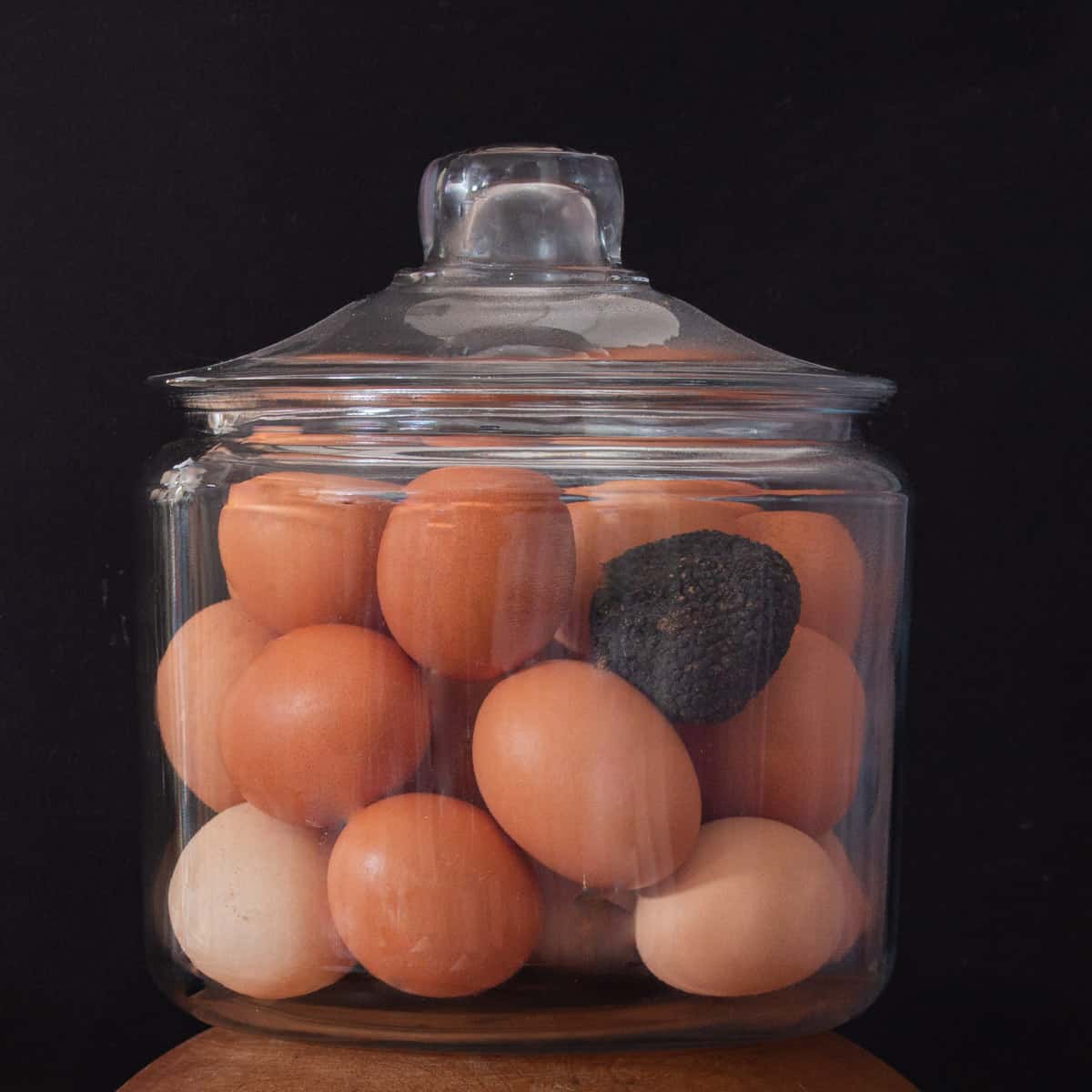 I've always thought that seemed like a nice idea, since they're great natural partners. A few years ago I took some time to actually test and see if it's worth it to store eggs with your truffles. In short, yes, it can be, but it's not as cut and dry as it might seem.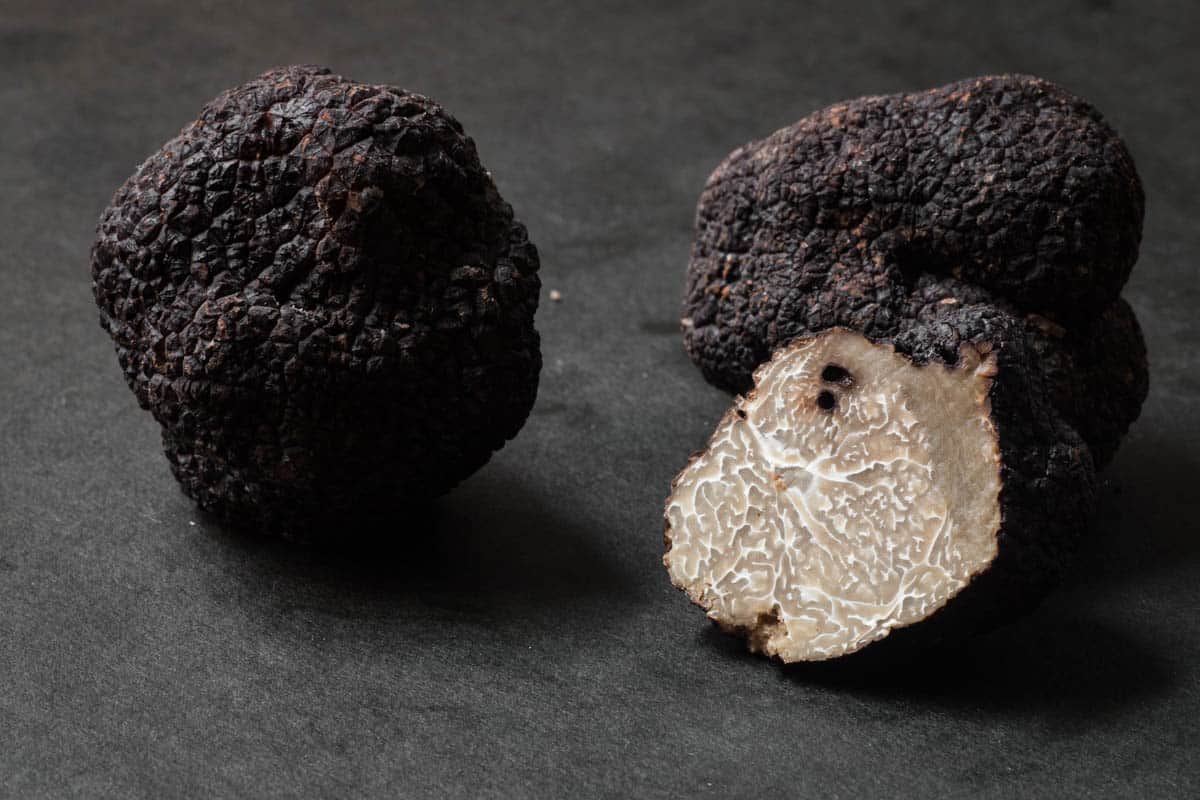 Eggsperiment
I took 1 ounce of fresh Burgundy truffles (Tuber melanosporum), and put it in a plastic quart container with a number of eggs and a damp cloth, sealed it and left it for two days in the fridge. After the first batch, I repeated with a second batch of eggs, and left them in with the truffles for 4 days.
After the two day batch of eggs was taken out, I started to eat them. The first thing, and most revelatory was eating a simple fried egg, sunny side up. The egg white tasted, like egg white, nothing out of the ordinary. But when I cut into the yolk, it tasted strongly like truffles.
Right away I put two and two together: the fat of the yolk was absorbing the aroma, the egg white wasn't absorbing truffle scent. Why? Because the smell of truffles is more soluble in fat than water. After that, I cooked another two eggs to double check my hypothesis, tested a couple recipes, and here we are.
Granted, my eggs were in close proximity to the truffle in my small batch experiment, but it would definitley still work in something like a 12 qt restaurant cambro with a flat of eggs or 2. Whatever you use, it needs to be a solid container that's air tight, therefore trapping flavors.
The key to storing truffles with eggs lies in the yolk
Have you ever had butter in the fridge start to taste like the fridge, or taste like an onion after you put a cut onion in the fridge somewhere near it? It's the same principle with egg yolks: fat absorbs and attracts flavor.
Egg yolk and egg white are nestled pretty close together in their shell, but they're completely different animals when it comes to cooking. Egg whites are basically pure water compared to yolks, therefore lacking fat, which you can see, and taste by the drastic variation in color from the yolk, as well as their texture, respectively.
Egg whites also have a stronger leavening and rubber-y binding property if you bake with them, while egg yolks add richness and depth due to the higher amount of fat they contain. Also interesting is that egg yolk and fat preseve colors better than watery yolks, but that's another article.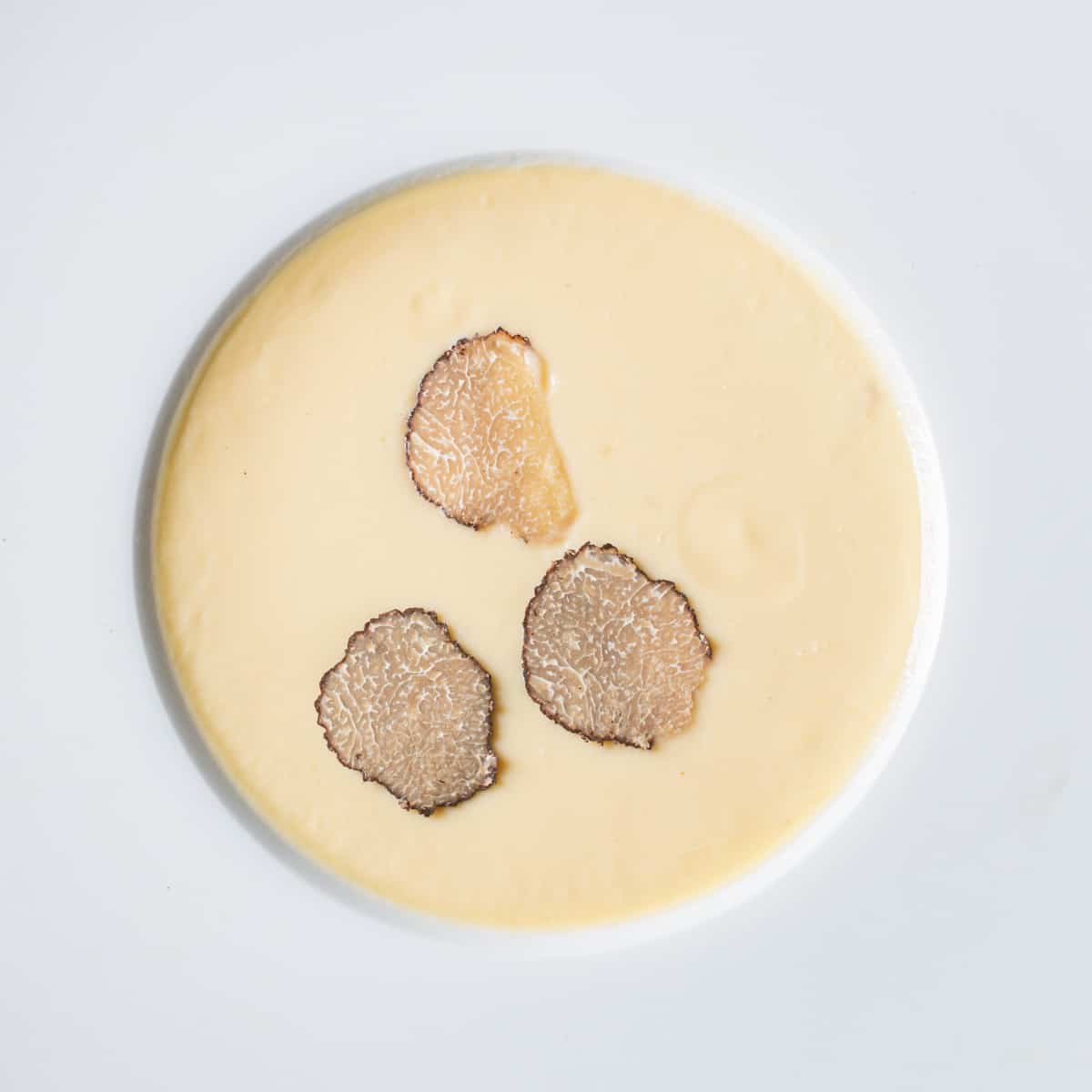 Royale = custard made with 100% egg yolk
For a while I got obsessed trying to perfume all the eggs I had, rotating them into the jar with the lone ounce of truffle to see how much I could mete it out. Not surprisingly, I wound up with a bunch of truffled eggs I needed to find something to do with.
I wanted to concentrate the truffle flavor and further test the experiment, so all I used were the yolks in whats called a "royale", the richest family of custards I know of, which took the form of a truffled goat milk custard. For another fun example of truffles and egg yolks, take a look at truffled-cured egg yolks.
Truffle FAQ
What about storing truffles with rice?
Rice dries things out, truffles are mushrooms (kind of) and mushrooms don't like to be dried out if you're going to cook them fresh. My advice is to put your wet cellphone in a bag of rice, not your truffles. I Keep mine in a plastic container (plastic holds in scents) with a slightly damp (not wet) towel, then I can put some other things in there if I want to scent them, like eggs or butter, or both.
Either way, if you've had truffles in your fridge for more than 2-3 days, they need to be eaten, stat. For long term storage, I make truffle butter and freeze it, or infuse some into honey and refrigerate it, or both.
Truffles like fat, So what about truffle oil?
I don't use commercial truffle oil. Most of them are fake (synthetically flavored) and the smell is obnoxious. For me, commercial truffle oil will go down in history as the axe body spray of condiments, a cliche that will not die fast enough, and a canary in the mine regarding the skill of chefs who cook with it.
Related Posts