Honey truffles are a rare variety of tuber from Hungary. They taste very different from other truffles and have a strong, cheesy aroma. They're best used in desserts, and are an acquired taste.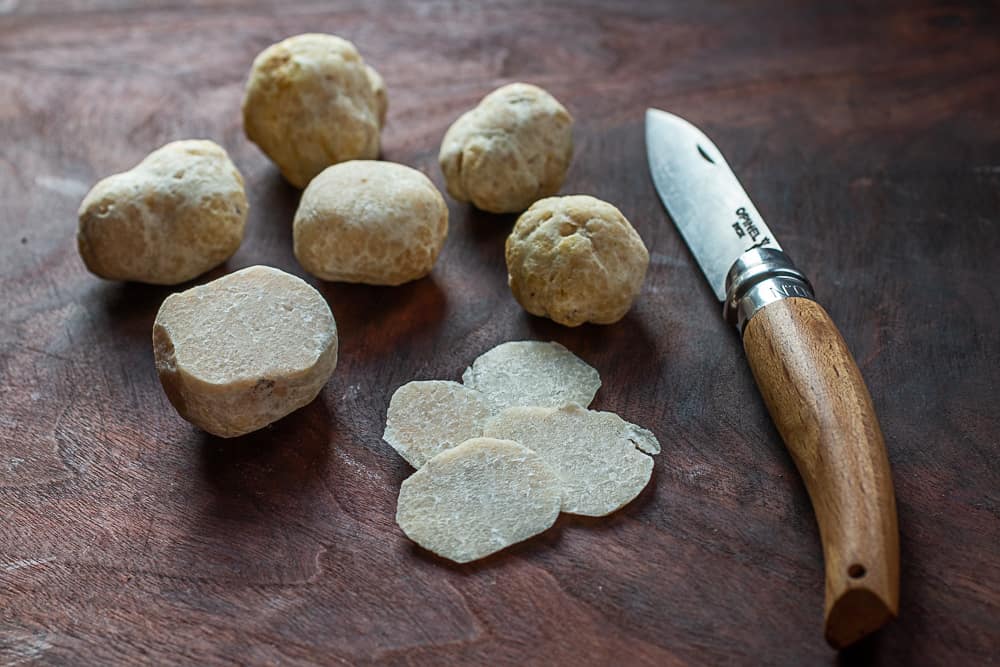 I love working with truffles, so when a truffle hunter from Hungary and his friend asked me if I'd contribute to a new book on truffles they were writing by sampling Honey truffles (Mattirolomyces terfezioides) fresh from the earth, shipped direct from Hungary, I agreed (and squealed with joy).
Shipping mushrooms across the pond is no small feat, and it took two tries to get them to me in good shape. With the help of DHL Express, they were able to get me a good half pound of honey truffles in just 3 days.
I've eaten lots of truffles, but never these. Honey truffles are what I call an alternative truffle (a truffle that can be purchased for less than traditional European species), truffles like Tuber brumale, which I love for it's smoky truffle taste, are another good one. Tuber macrosporum (black garlic truffle) is another I've been dying to try.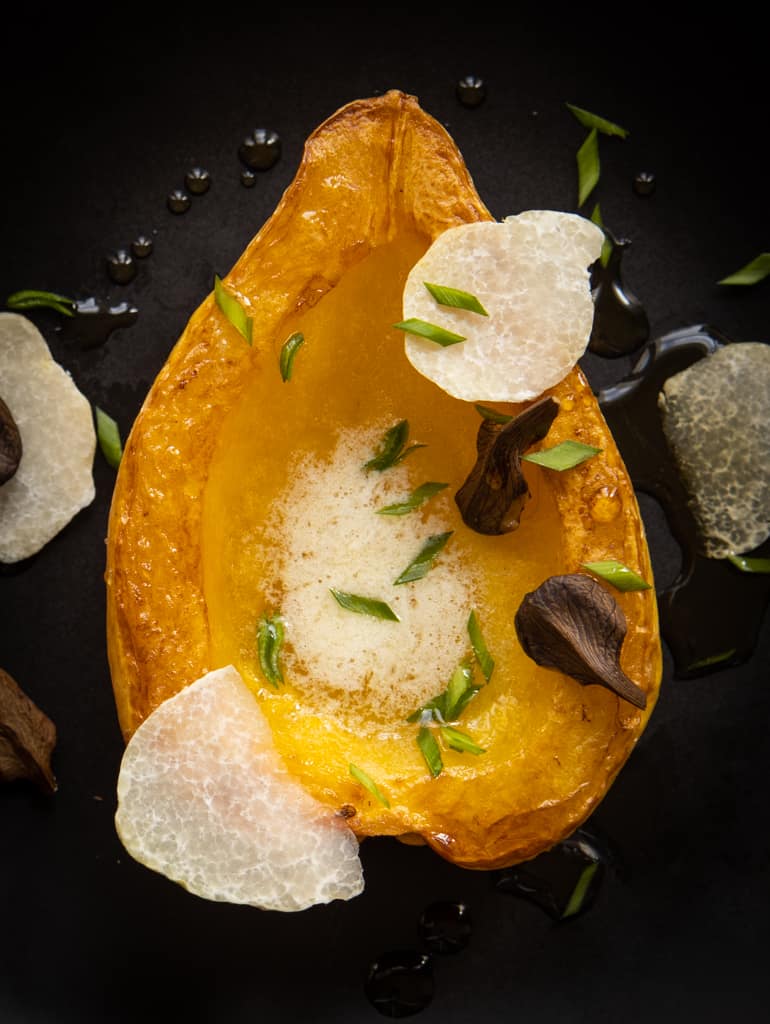 Desert Truffles: The Terfeziaceae
As an aside, there's a little breadcrumb trail in the epithet of the Honey Truffle, specifically the word "terfez".The Terfeziaceae I know as desert truffles, a group of truffles native to the Middle East, North Africa, and surrounding area. They're more common than truffles from the genus Tuber, and don't command as high a price. Honey truffles were formerly in the Terfeziaceae, but have been moved into the genus Mattirolomyces.
They're apparently harvested in commercial quantity in Hungary, but not too many other places, and there's no tangible tradition of eating them in Hungary. It seems to me, just like the Matsutake that are graciouly creeping into Minnesotas pine plantations, the honey truffles are setting up shop. For comparison, Tuber brumale is known as an invasive truffle, and can outcompete more valuable species, so It's generally not liked by hunters. I can't speak to that regarding honey truffles.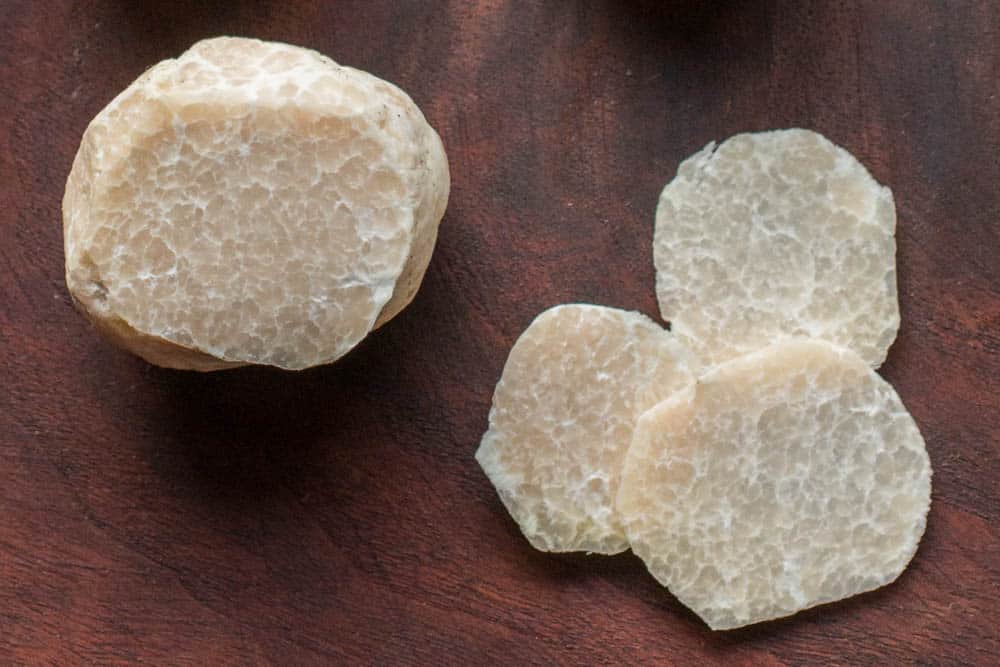 What do Honey Truffles Taste Like?
I knew a little of what to expect by contacting some truffle importers I know—honey truffles are going to taste sweet. Not a sweet scent, like you would expect with a truffle, but a literal sweetness. One of my importer friends told me they would taste like saccharin, and they were dead on.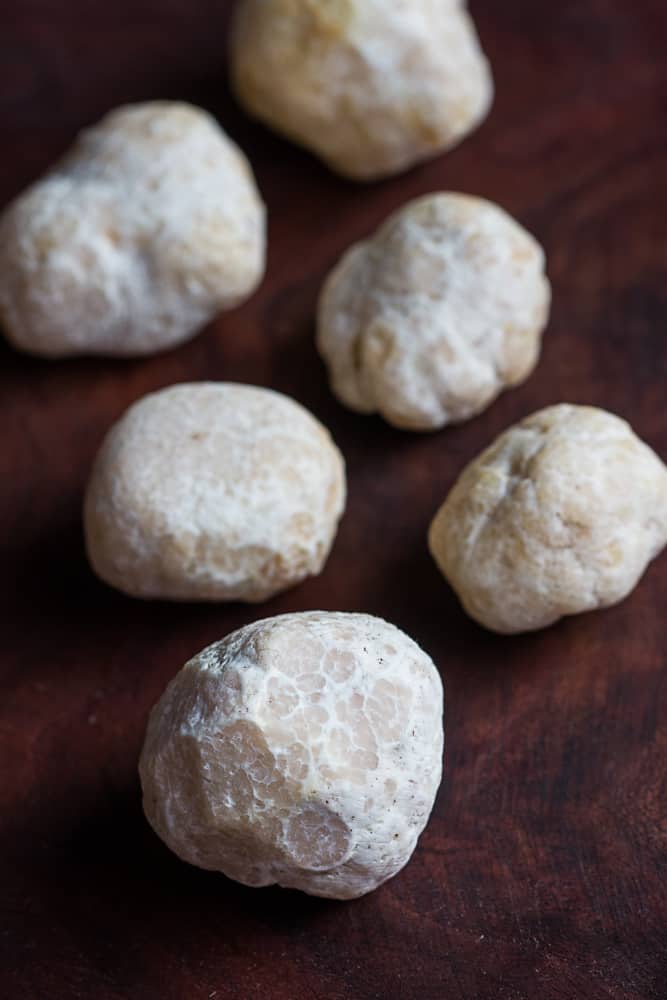 The aroma is truffle-y, but it's much more than that, and very complex, for better or worse. The first thing I noticed was a bready, yeasty quality I'd describe like an over-proofed batch of rolls. Then, there's an earthy mushroom taste, not exactly truffle-y, distinctly mushroomy. Finally, there's a truffle taste that you'd expect from a truffle, but it's combined, and a bit obscured with all of the other gastro-stimuli. They're strange creatures, really strange.
I'm an emphatic mycophagist, and go out of my way to find wild mushrooms off the beaten path I think are worthy of sharing with others, but, I have to tell you, honey truffles will not be for everyone. The combination of literal saccharin sweetness with fungal flavor, in addition to the truffle aroma was odd enough that it gave me pause considering the amount of work it was going to take to wrangle half a pound these.
As I expected, honey truffles were a lot more difficult to work with than black or white truffles, which are easy in comparison—with those, you just shave and go. I would say about half the people I fed the honey truffles to didn't care for them, something that I've never had happen with any truffles from the genus Tuber. So, just like with the Amanita amerirubescens I shared a few weeks ago I think the following bears repeating:
Just because an ingredient is new, doesn't mean it's incredible.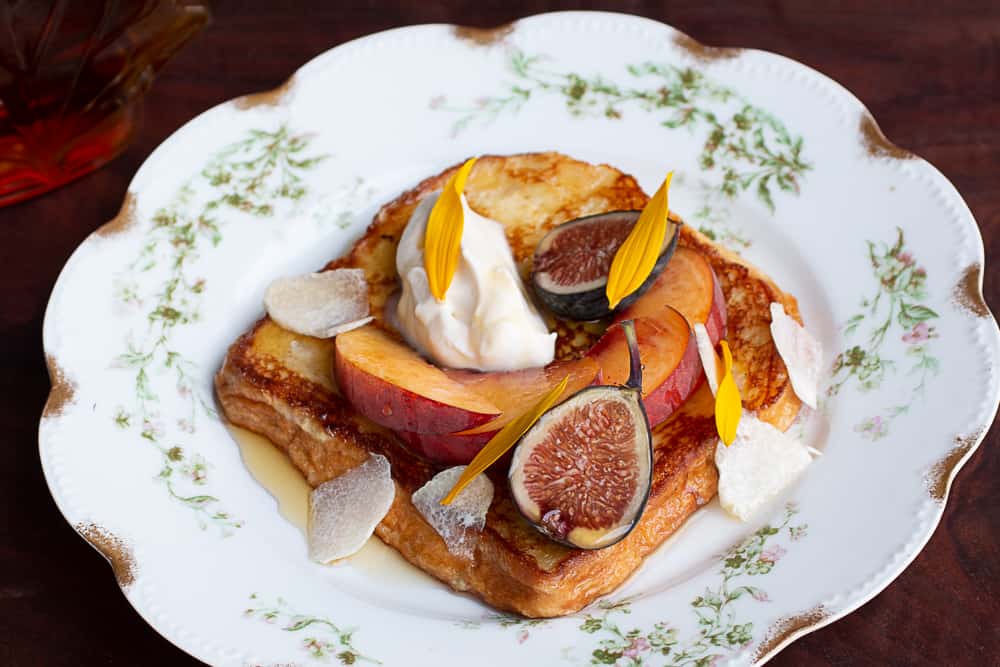 How to Cook with Honey Truffles
Cooking is a bit of a misnomer here. Honey truffles, like white truffles, are heat shy, meaning that they don't like to be heated. You can shave them on a warm dish, sure, but you won't be simmering them in anything, and even infusing them in something warm probably won't work.
They're best used, and infused cold. Putting honey truffles with rice, say, as you would black truffles to absorb some of their scent, would be pointless, as after cooking it will disappear. To use them with, say, a risotto of peas or squash (which would be nice) you would shave them on raw, or put a pat of truffle butter raw on the finished product.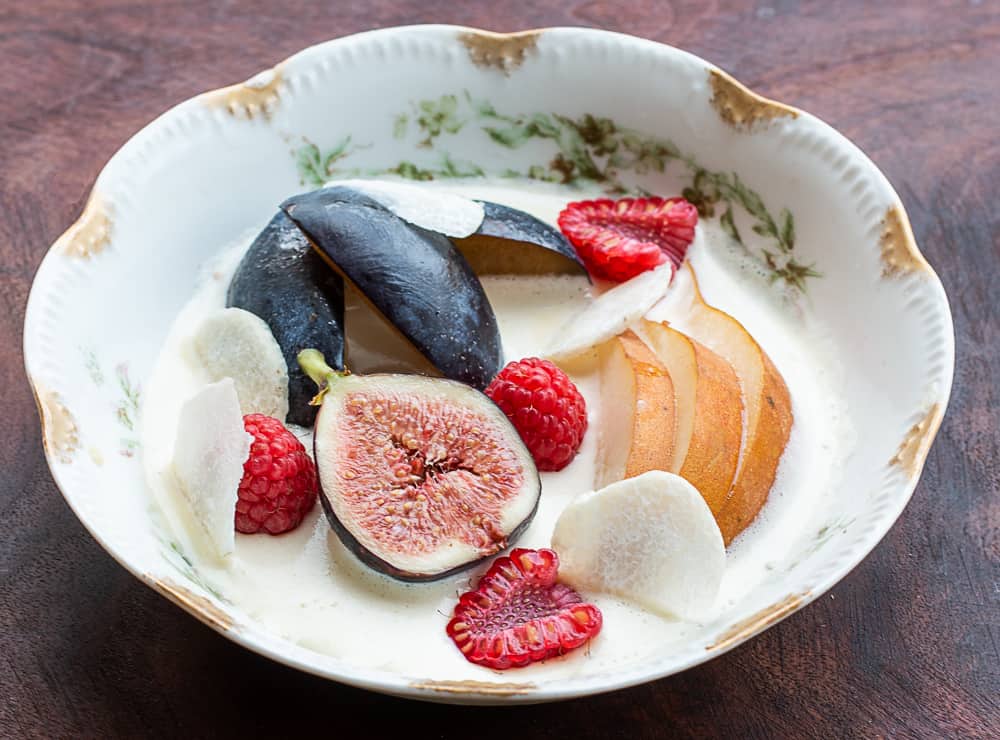 Capturing the Aroma 
Honey truffles are a white truffle, and like white (and black) truffles the key for me is in thinking not how I can cook with them, or what I can shave them on, but how to capture their aroma into something. Think of truffles like small orbs that constantly give off gaseous aroma, and your job, is to capture that into another medium to store it.
For example, one of the dishes I made with the honey truffles is a simple crème fraiche sauce with fresh fruit. I ferment some crème fraiche, add eggs whisked with sugar over a double boiler, cool it all, then grate in a bit of truffle and keep it in the fridge. As the sauce rests in the fridge, it absorbs the truffle aroma, ah voila, truffle sauce.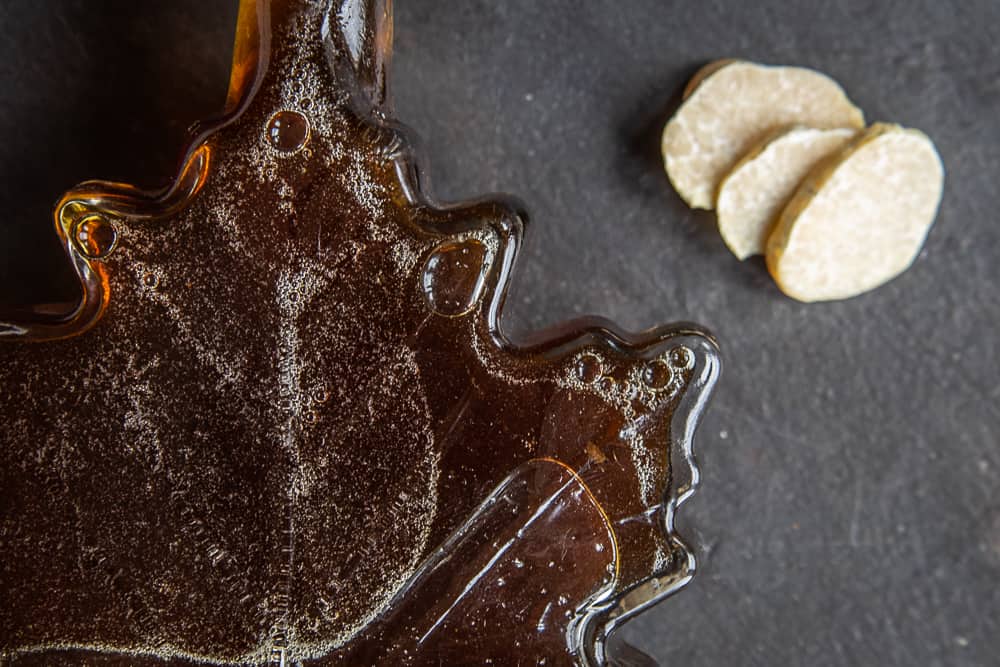 Another win was maple syrup. Confusingly, the scent of honey truffle didn't like to be captured into oil, which I was hoping would be a way to get past the saccharin kiss of the fresh product.
Grated or simply infusing a few slices into sugar syrup though, was great, and the aroma stays strong and vibrant in the syrup under refrigeration. After the infusion, I discard the truffle or strain it out—something I would never do with black or white truffle. Unlike black truffles, which are dry, honey truffles will get soft and squishy after they're exposed to something like wine or
Mixing grated honey truffle into butter to make truffle butter was ok too, but the heat shyness came into play again, and it can't be used in cooking. Honey truffle butter must be spread on something warm to melt it, and exposed to the least amount of heat possible in order for the flavor to be noticeable.
Use Ideas
Truffled maple syrup (or another sugar syrup) will be the most economical way to stretch their flavor.
Infuse honey truffles into dry white wine as for Maebowle.
Grate fresh honey truffles into butter (recipe below) and spread on roasted squash or grilled bread.
Croustades or crostini with honey truffle grated or in butter form with pears and blue cheese.
Pair with cheesy, salty things, like chevre or gorgonzola.
Risotto of peas or squash, preferably with the main ingredient pureed and folded in.
Recipes
Honey Truffle French Toast
French toast with fresh fruit, truffled maple syrup and shaved honey truffle.
Ingredients
4

thick slices brioche

left out to stale
Custard
1

cup

half and half

30

grams

maple syrup

4

large eggs

⅛

teaspoon

cinnamon

½

teaspoon

vanilla

Fresh peaches and other fruit

like figs and or peaches
Truffled Syrup*
1

cup

maple syrup

5-10

grams

honey truffle (½-1 small truffle, to taste)

grated or finely chopped plus 5-10 grams more for shaving to finish
Instructions
The night before, prepare the syrup and soak the bread.

For the syrup, mix the truffle and maple syrup and allow to macerate in the refrigerator.

For the custard, beat the custard ingredients together, then put in a container that will fit the bread snugly, add the bread and allow to soak overnight, turning gently if needed to saturate them.

The next day, carefully remove the bread, cook each slice on a greased griddle or nonstick pan on each side until lightly browned, then serve with whipped cream, fresh fruit like ripe peaches, and a drizzle of the honey truffle syrup and extra shaved honey truffles.
Notes
*I preferred to strain out the honey truffle pieces from the syrup to keep a clean look, but you don't necessarily have to.
Fruit with Honey Truffle Crème Fraiche Custard
Fresh fruit with honey truffle custard sauce. Black truffles can be substituted.
Ingredients
1

lb

Mixed ripe fruit

such as pears, peaches and figs, highest quality
Honey Truffle Custard Sauce (makes more than you will need)
8

oz

cream

¼

oz

thick yogurt

3

large egg yolks

2

oz

honey

10

grams

grams honey truffle (1small truffle)

plus more for shaving

Tiny pinch of salt
Instructions
Honey Truffle Custard Sauce
Mix the yogurt and cream and allow to sit out overnight, covered with a cloth. The next day, mix the cream with a spoon, then chill completely and beat to soft peaks.

In a small metal bowl, beat the egg yolks, salt and honey until doubled in volume over a small pot of simmering water, then keep whisking off the heat for a bit until room cooled slightly, about 5 minutes.

Cool the egg yolks to room temperature, then mix with the beaten cream, grate the truffle into the mixture and combine, then chill until needed, at least a few hours to allow the mixture time to infuse.
Serving
To serve, cut the fruit into attractive slices and shapes. Spoon 2 oz of the custard sauce into a small dish, and garnish with 2-3 oz of fruit and extra shaved truffles.

You can also put the cut fruit into a custard dish and drizzle the custard over the top.
Heirloom Acorn Squash with Truffled Maple Syrup and Chevre Butter
A shareable dish, assume half an acorn squash for two people. Thin sliced smoked ham like speck makes a good addition too. Serves 4
Ingredients
2

small acorn squash

4

oz

unsalted butter

at room temperature

2

oz

fresh goat cheese

at room temperature

Two teaspoons cut chives

A few freshly cracked butternuts or black walnuts

Kosher salt

to taste

Truffled maple syrup

for drizzling, as a garnish (see recipe)

10

grams

Fresh honey truffles

one small truffle, plus extra for shaving

2

teaspoons

cooking oil
Instructions
Mash or puree the butter and goat cheese, then roll into a log using parchment paper, refrigerate and reserve.

Preheat the oven to 375.

Cut the squash in half, scoop out the seeds and oil them lightly, then place cut side down in a pan and cook for 20 minutes, or until tender when pierced.

The cut side should be lightly browned.

Arrange half a small squash on each plate put a thick slice (½ oz) butter in the center, season lightly with salt, sprinkle with chives, a few slices of truffle and a drizzle of maple syrup. Scatter the nuts over the top and eat.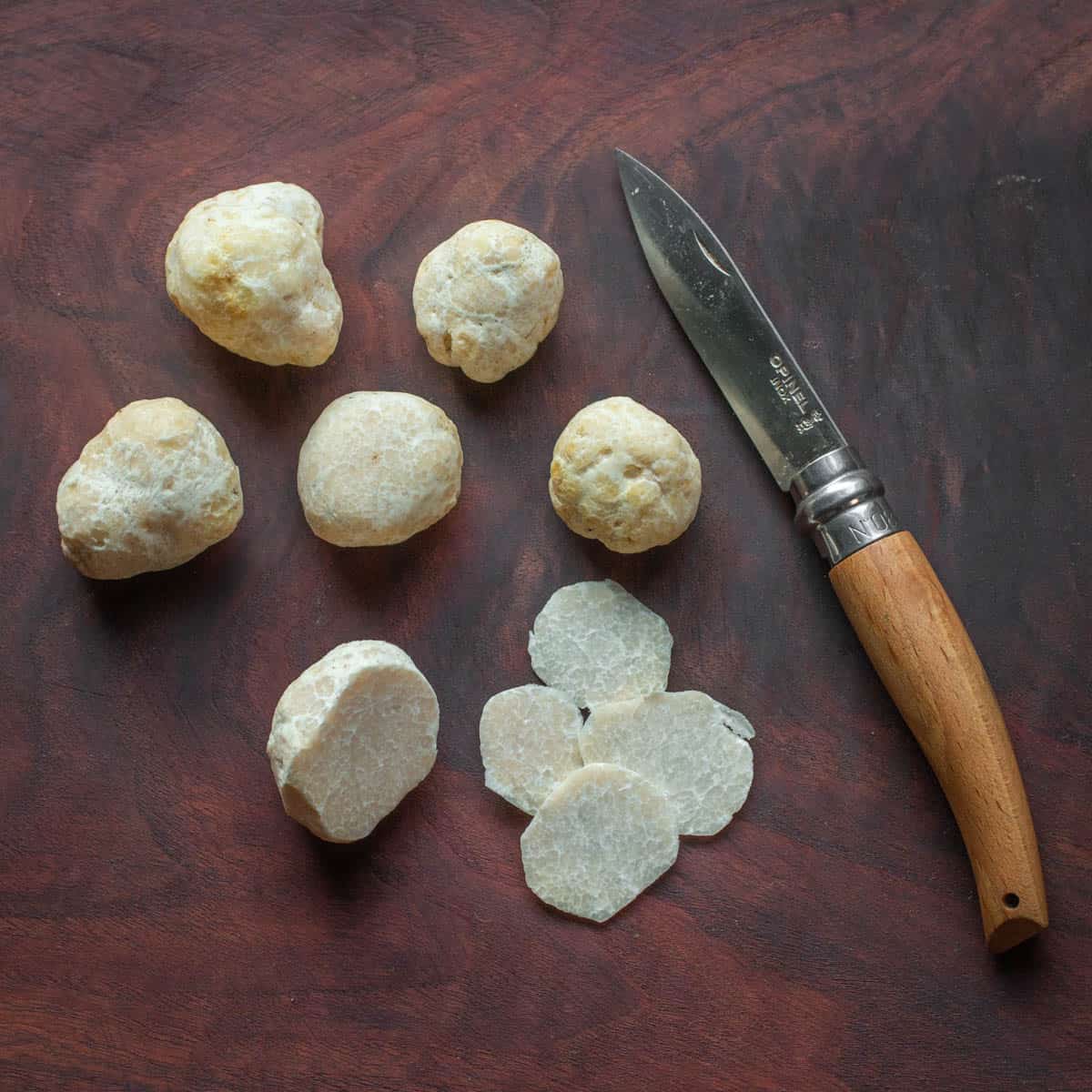 Related Posts
Further Reading
Wikipedia| Terfez: the desert truffle