This week I got to meet a new truffle variety my friends Natalie, Luke and their dog Eva sent me: The Blue Ridge Truffle or Imaia gigantea. Like every other variety I've eaten, it's unique, and has an interesting history. Here's a little bit about them, an excuse for you to get a truffle dog, and, most importantly, what they taste like.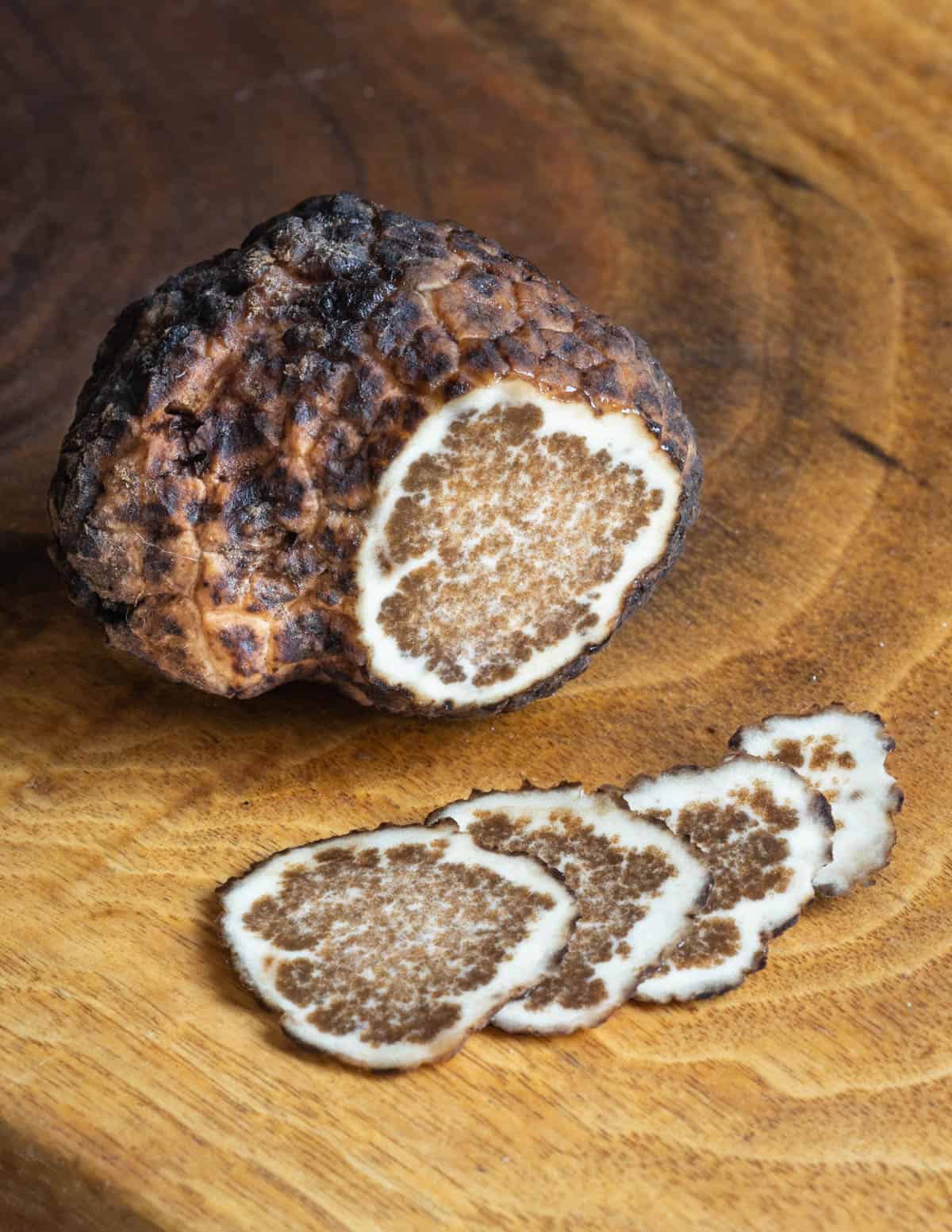 History
Imaia gigantea was first described in Japan in 1933 by Sanshi Imai, a mycologist from the Hokkaido Imperial University in Japan. Originally the tubers were known as Terfezia gigantea. If you know your mushrooms you might know Terfezia as the genus home to dessert truffles.
Desert truffles have a mild flavor and are often as large as apples. They've been a traditional food for a long time, and are still sold in markets across the Middle East, as well as Morocco and Spain. Blue Ridge truffles are similar, but more aromatic.
Wild Goods
Big thanks to my friends Natalie and Luke of Wild Goods for sending these over. They're based in North Carolina where they harvest and sell a couple thousand pounds of wild mushrooms a year at farmers markets and have a shop at foraged.market If you're in the area, they also offer mushroom hunting forays and classes bookable through their website.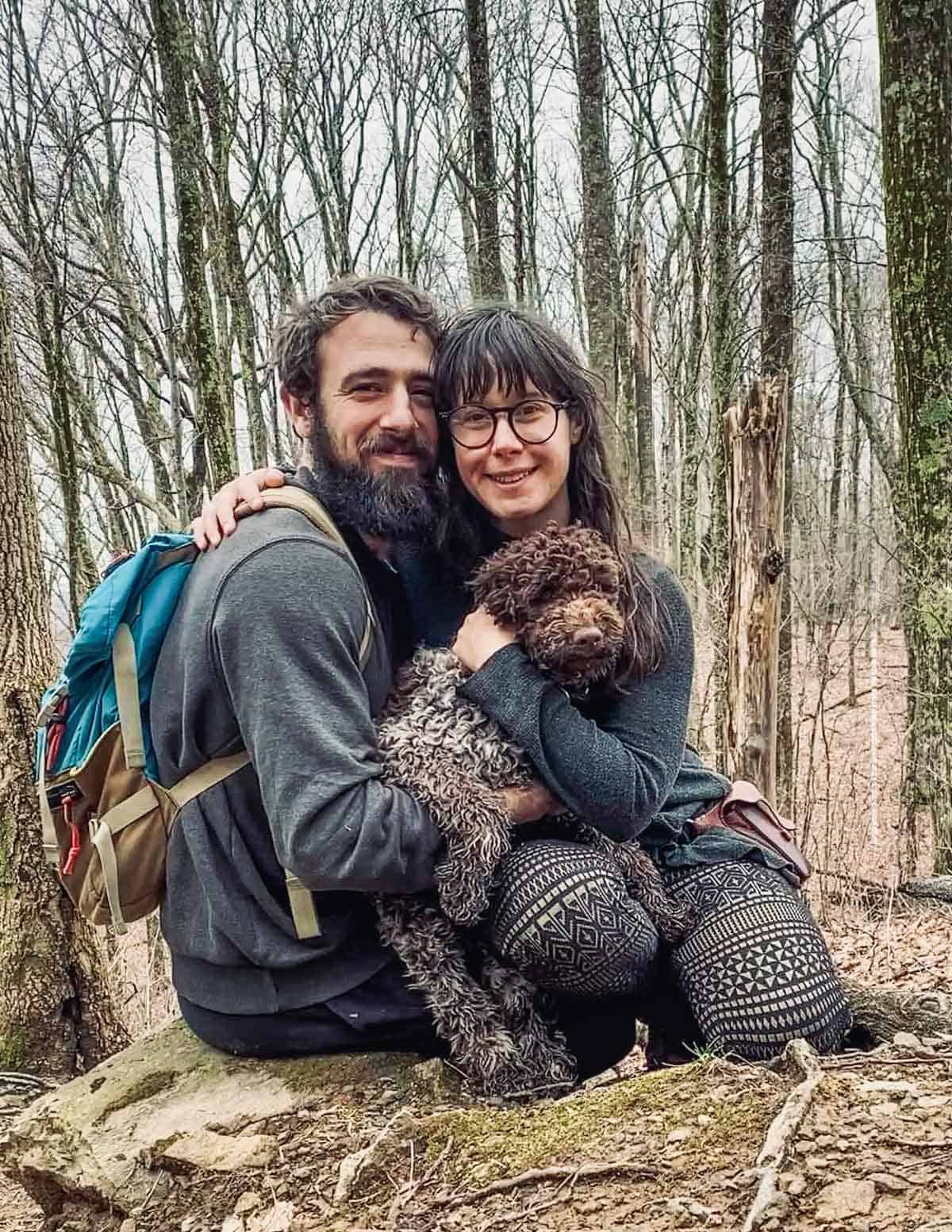 They're currently working with Gregory Bonito, a professor of soil and microbial sciences at Michigan State University to develop the first volatile compound profile of I. gigantea. That's basically saying they're trying to figure out where its aromas come from and why, and what that can mean for its classification in the fungal hierarchy.
A New Forest Crop
Truffles are a burgeoning industry in The United States. About ten years ago I managed to convince my dad to plant a few hundred oak and hazelnut trees inoculated with black French variety (Tuber uncinatum). Unfortunately deer loved uprooting the saplings and only a handful survive.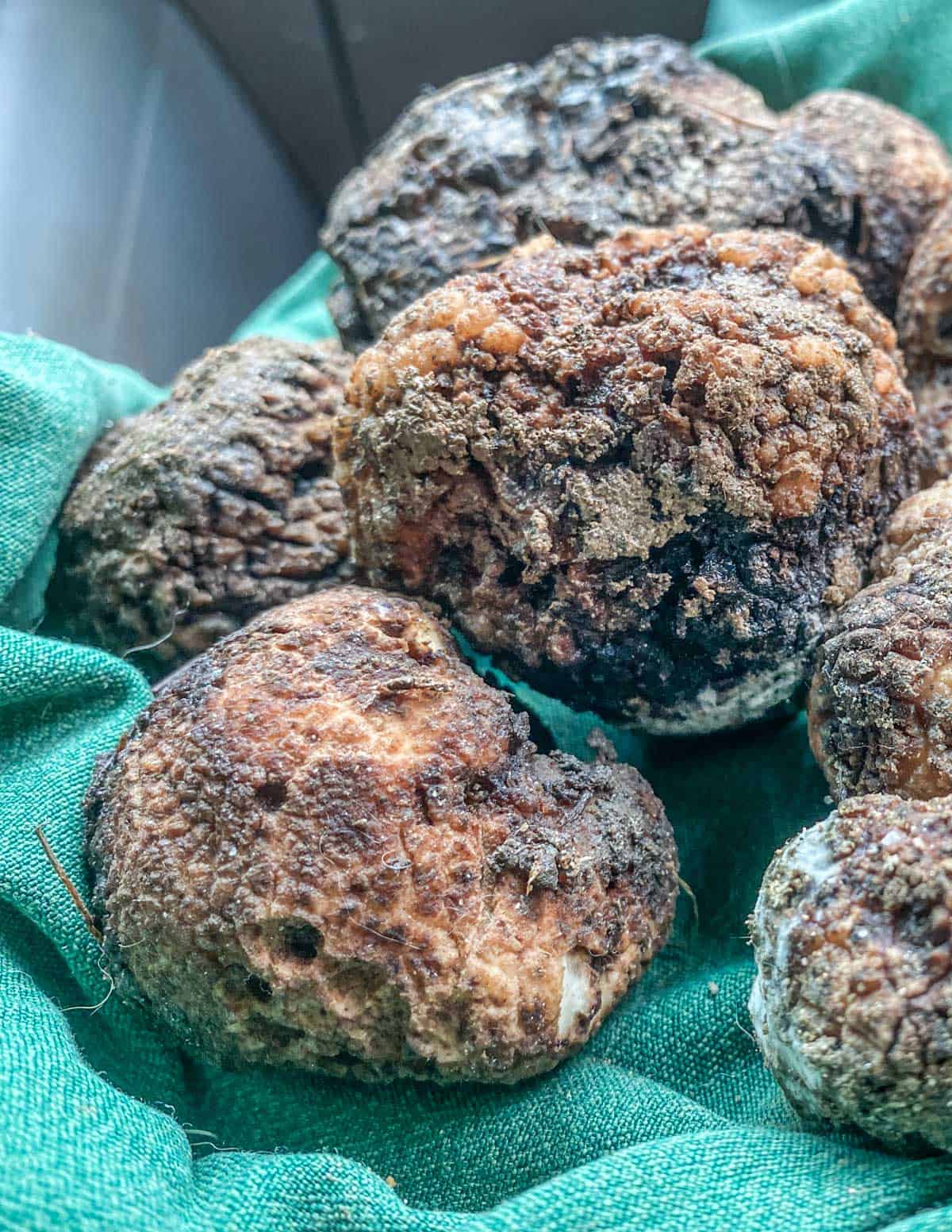 Often what happens with truffle cultivation is that someone finds a spot they'd like to try and grow European truffles, then has to adjust the soil pH with lime until it gets to the right level.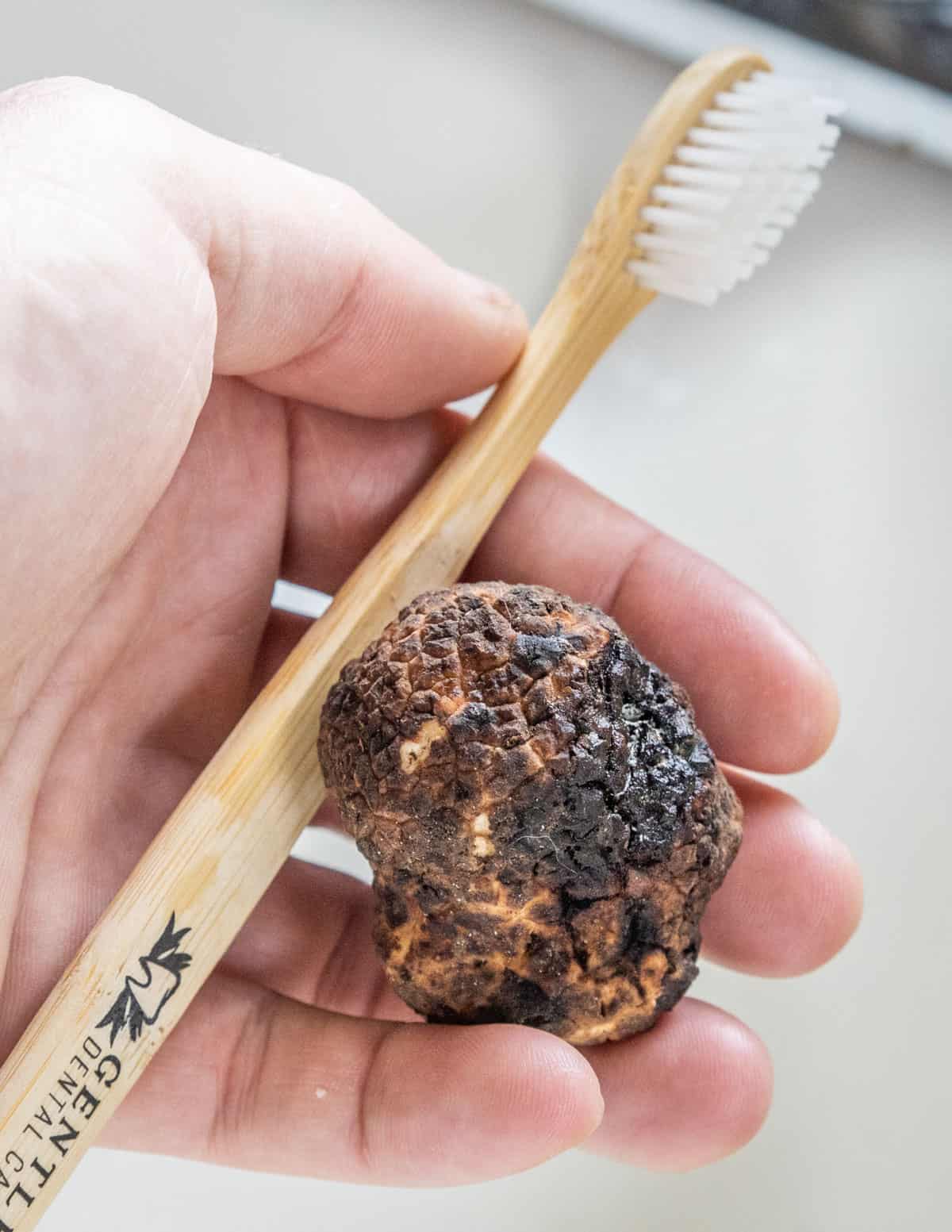 The beauty of Blue Ridge and other native species like pecan truffles (Tuber lyonii, also sold commercially) is that they require no soil augmentation. Natalie and Luke also said that their patches seem to produce a robust natural crop, and on more than one occasion they've come home with a pound of truffles at a time.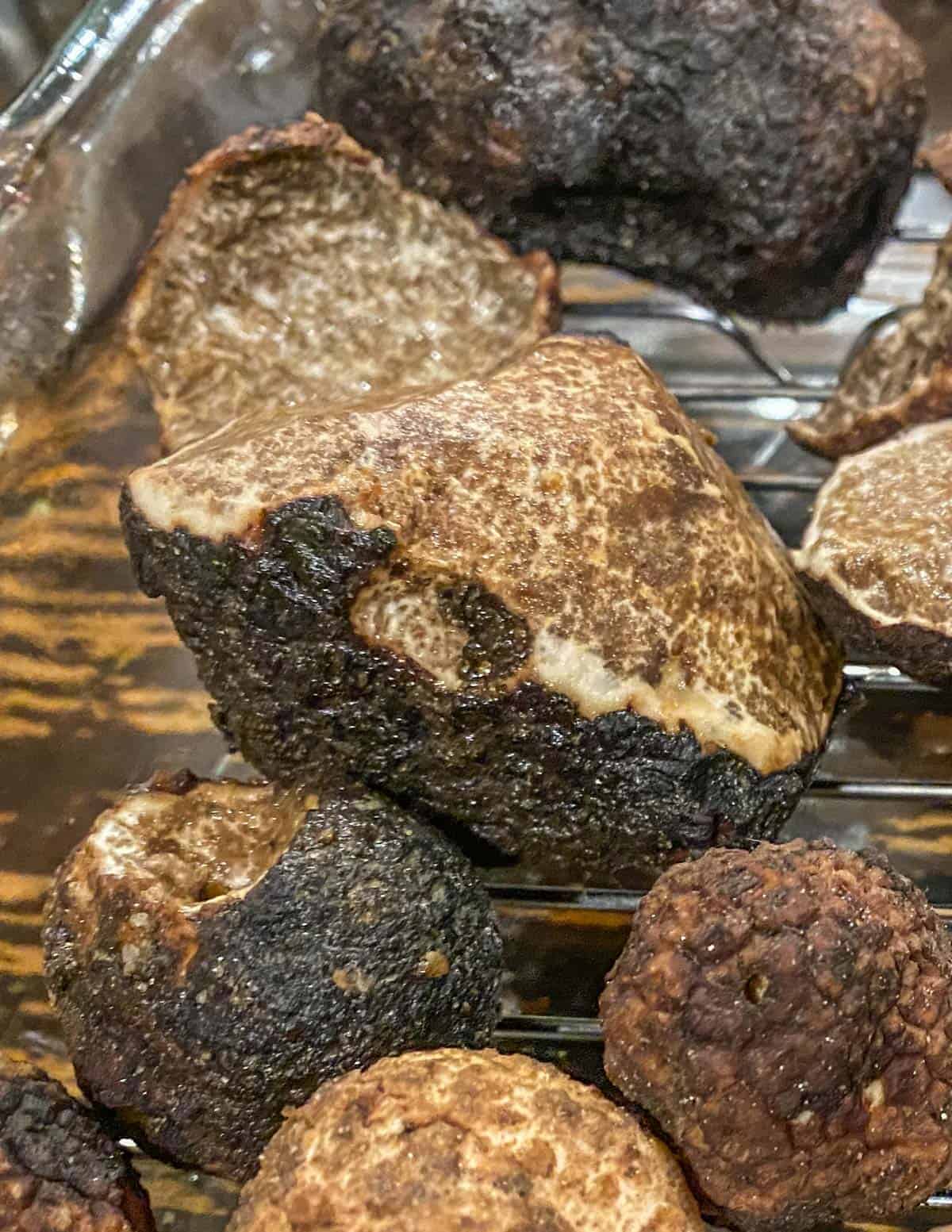 From there, as with maple syrup, ramps and hickory nuts, a little work managing the forest in a way that encourages the truffles to grow could increase the harvest, and keep the forest mostly untouched.
Modern Hunting with Dogs
More and more, truffle hunters in the United States are taking a page from Europeans and using dogs. More than a mushroom-sniffing sidekick, using a dog's nose ensure their prizes are harvested at peak aroma.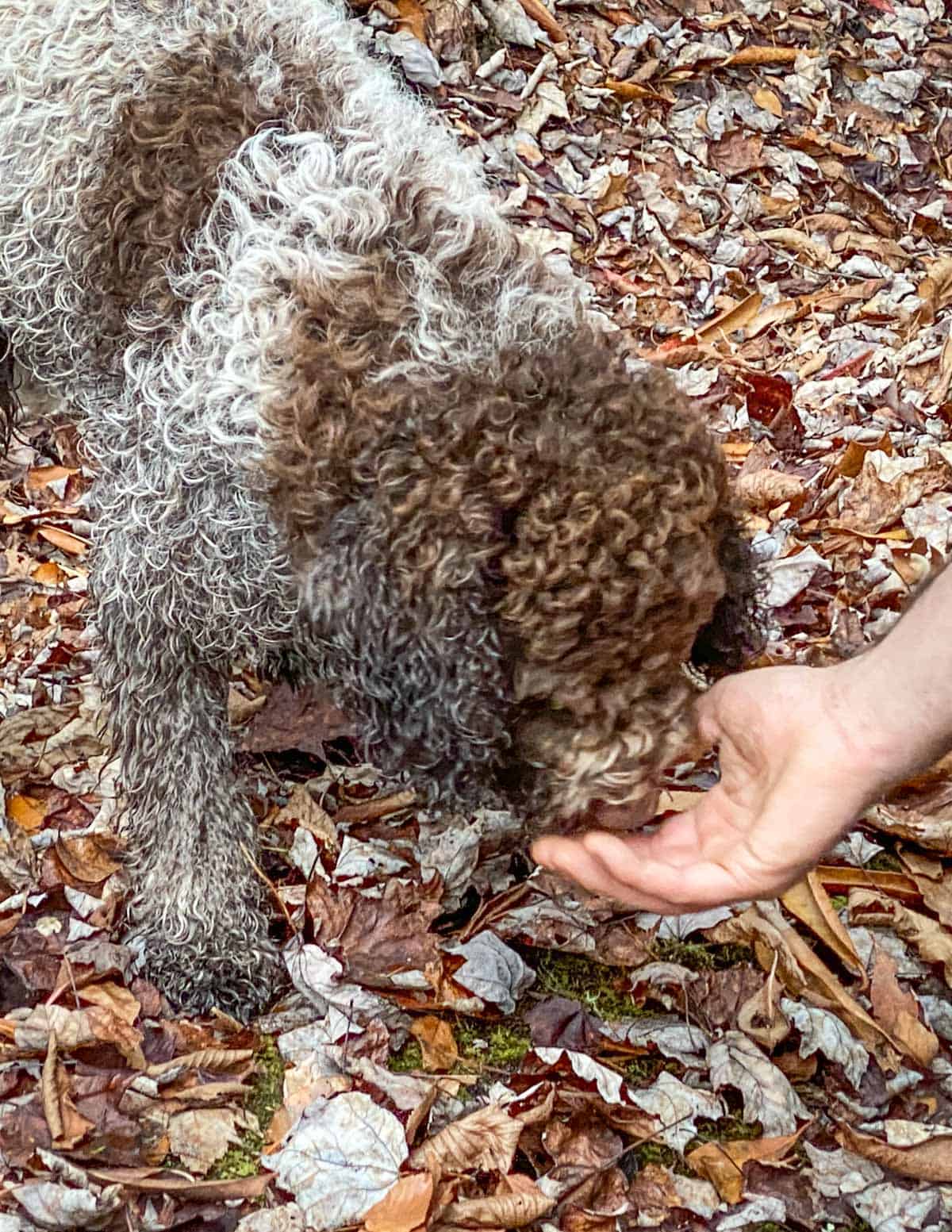 Not everyone is up to speed on the best practices for harvesting though. Some harvesters use rakes that disturb large swaths of woods, meaning the fungi can be harvested when they're not at their aromatic peak, which, for a truffle, is everything. I've heard raking is part of why Oregon, and especially Chinese varieties get a bad rap. Raking can also disturb the mycelium and harm future truffle harvests.
Many dogs can be trained to hunt truffles, but mushroomers prefer the Lagotto Romagnolo-the most famous truffle-hunting breed in the world. Natalie and Luke got their dog Eva through King of the Truffles Kennel, in Serbia, who specifically breed Lagottos for the purpose.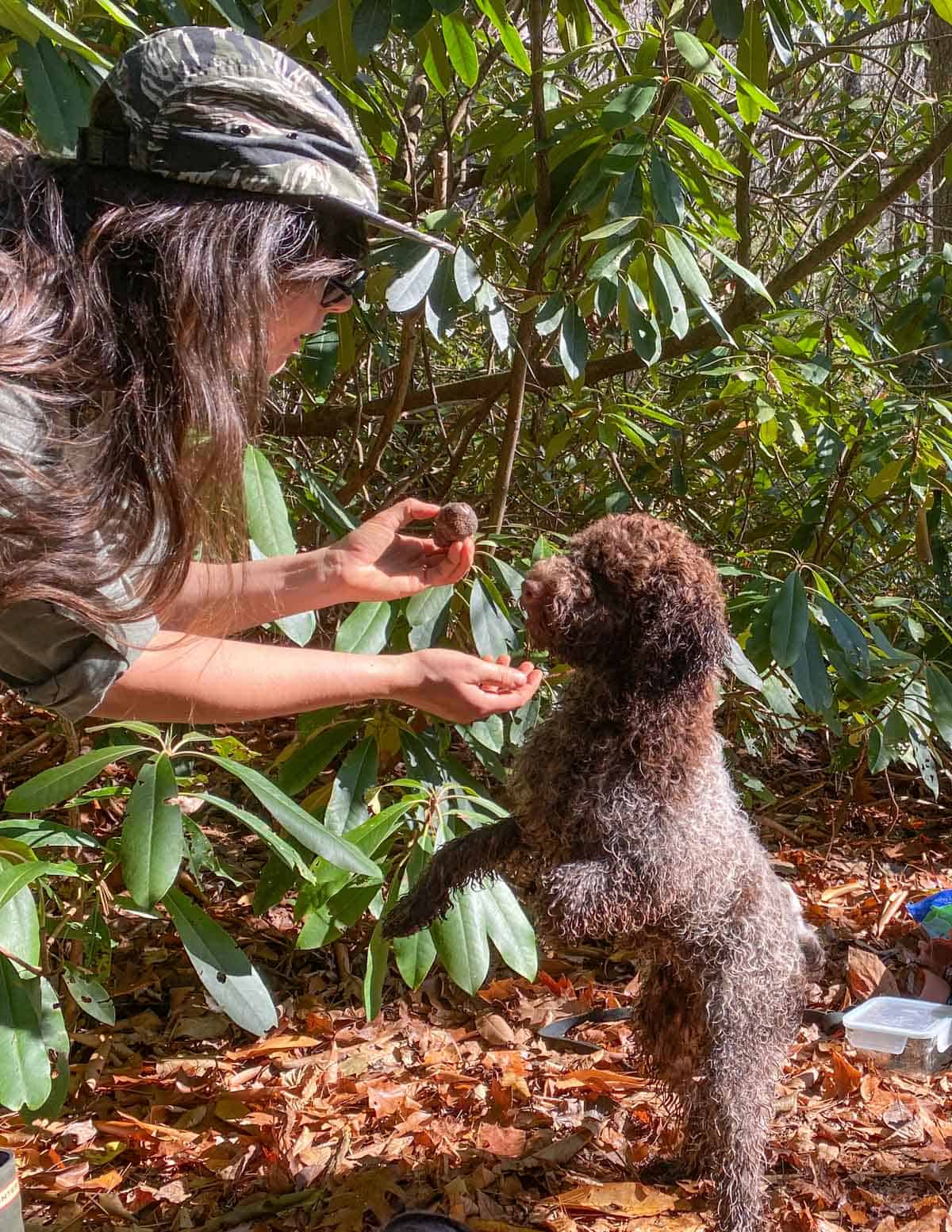 Buying a dog from overseas might sound dicey, but Natalie gave a good review of the process, saying Eva is "a completely healthy, perfect dog with a perfect temperament." After Eva showed up, they took her to truffle-hunting courses run by a company in the Pacific Northwest.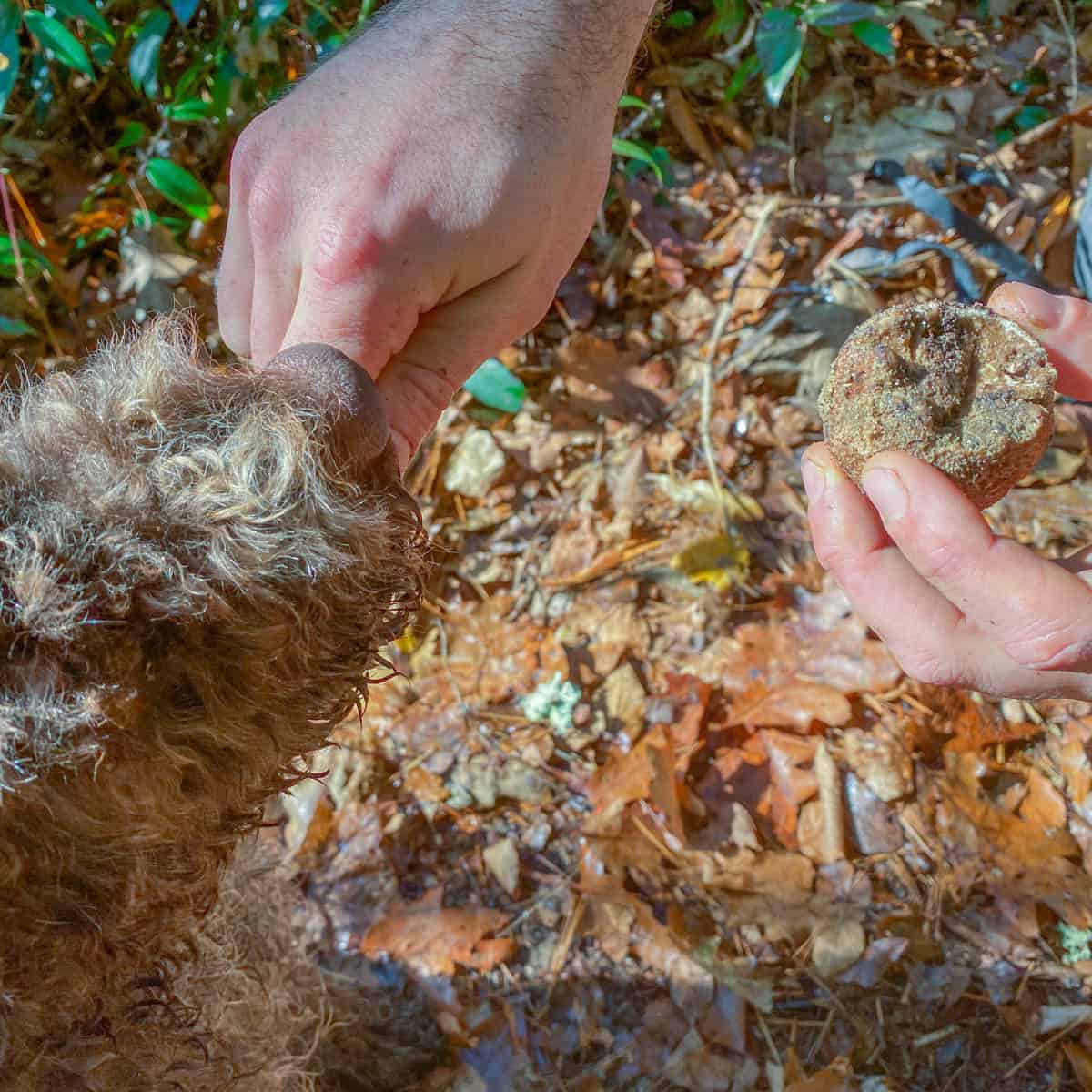 If you have a dog you know how powerful their noses are, and they can apparently smell truffles underground up to 30 yards away. Pigs were traditionally used ages ago, but they're greedy. Eva delivers her finds in exchange for pieces of cheese, or a tennis ball.
Flavor and Aroma
At the first sniff, I get truffle aroma. The scent is there, but just like the Hungarian variety that smells of blue cheese and funk, and the invasive tuber brumale that tastes of truffle and woodsmoke, it has the aroma you know and love, just cut with another perfume.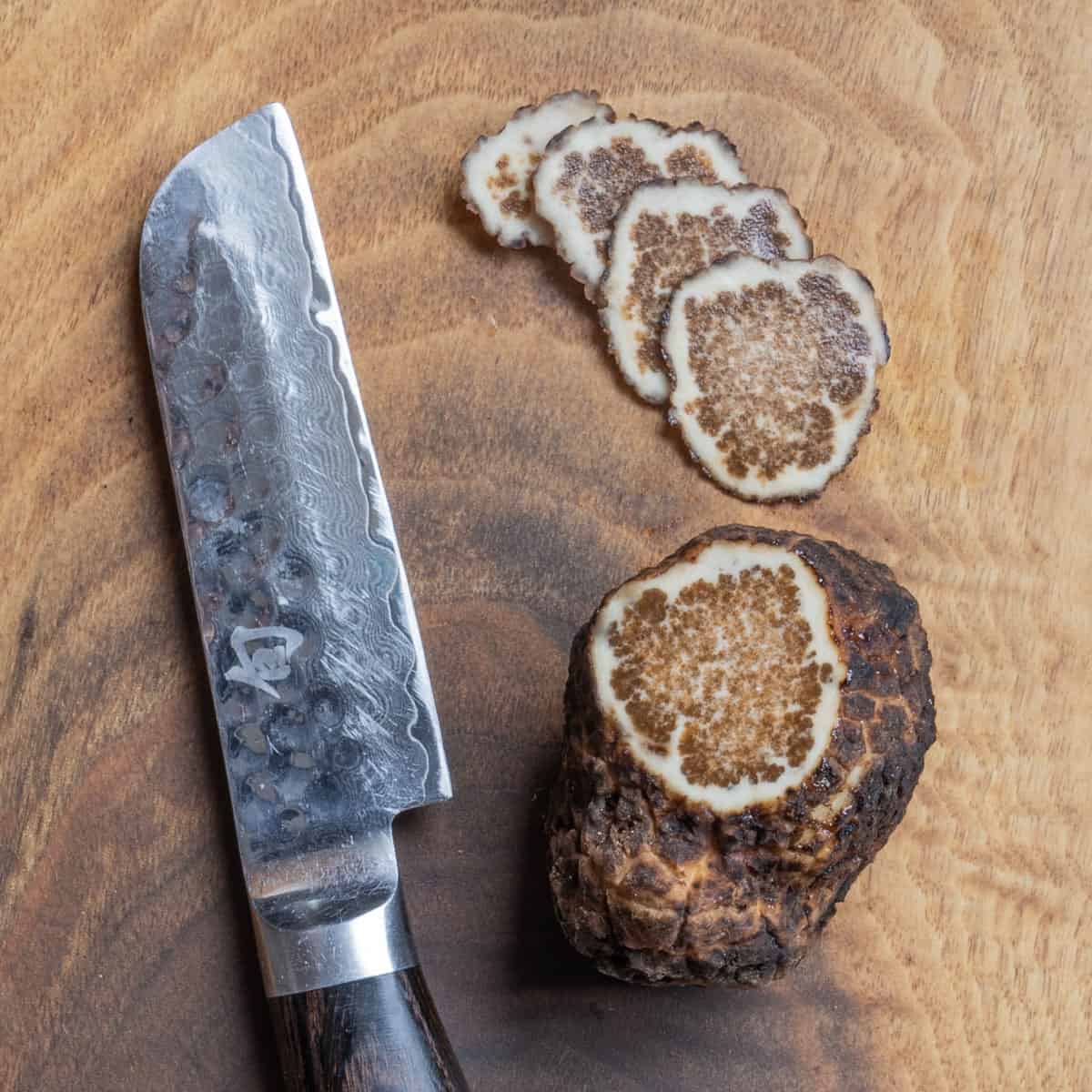 With the Blue Ridge Truffle it's a smell I can only describe as reminding me of the first sniff of piquant cheese, not intensely strong, but pointed, like a sheep-milk pecorino. There's a sharp edge to the aroma, and I get a not-unpleasant hint of the ammoniated smell that appears in washed-rind cheeses nearing the end of their shelf life. The flavor of them is mildly mushroomy and cheesy, filling up your sinuses after you eat a slice.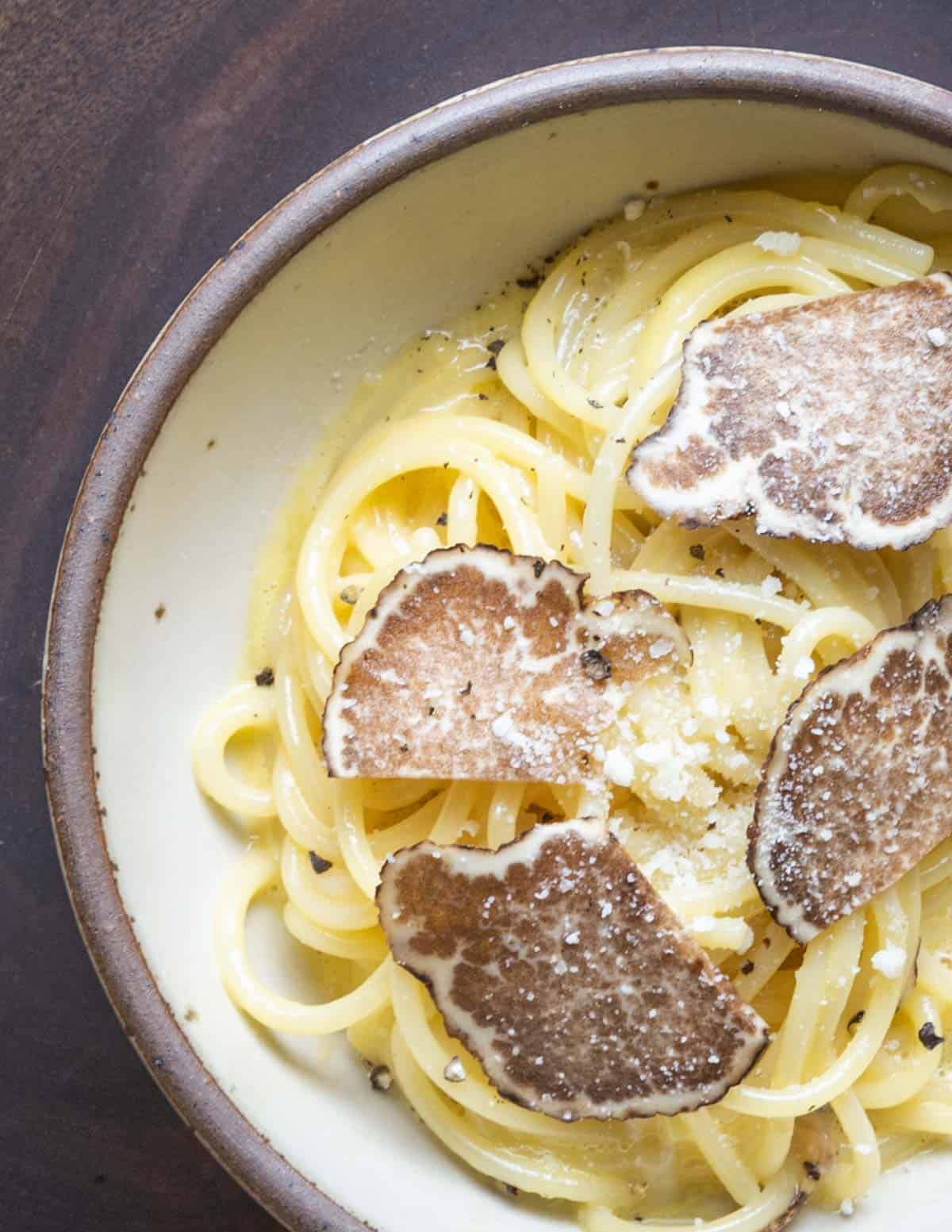 They're an excellent truffle-one of the best I've had besides the famous European varieties. Each slice gives waves of cheesy mushroom flavor. Like most North American varieties I've had, they'll be best if they're as fresh as possible and the aroma will weaken with age.
Like black varieties, Blue Ridge truffles can withstand a little cooking (unlike white truffles) but they're going to be at their most aromatic raw. One of my favorite truffle recipes is simple sliced and put on top of something warm like a simple pasta or risotto with butter and cheese to release their aroma. Like most varieties, if they're very fresh they can also be infused into olive oils and truffle butter.
Further Reading
Imaia, a new truffle genus to accommodate TerJezia gigantea
The South brings new approach to expensive, mystery mushrooms