Gnocchi love truffles, and this black truffle gnocchi recipe with wild mushrooms is a perfect way to taste pure truffle flavor. It's also a flexible recipe, and you can make it with many different types of truffles, or truffle products. Read on and I'll explain how to make it.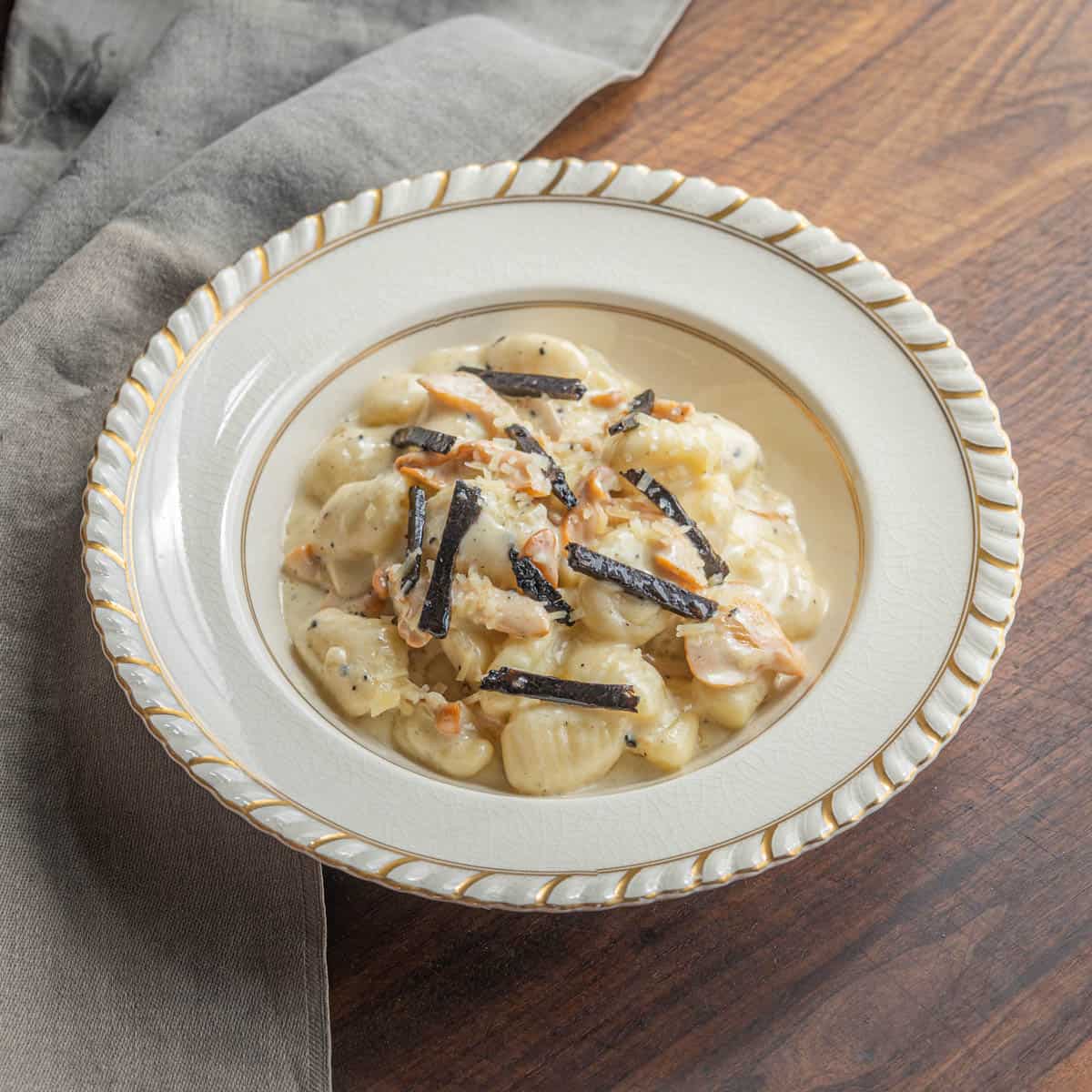 Ingredients
You'll need fresh potato gnocchi or gnocchi from a store, white wine, good parmesan or pecorino cheese. You'll also need truffle butter or truffle oil, a few handfuls of wild mushrooms or cultivated mushrooms, and a little garlic. If you like them, you can add an anchovy filet to the sauce as well-but that's optional.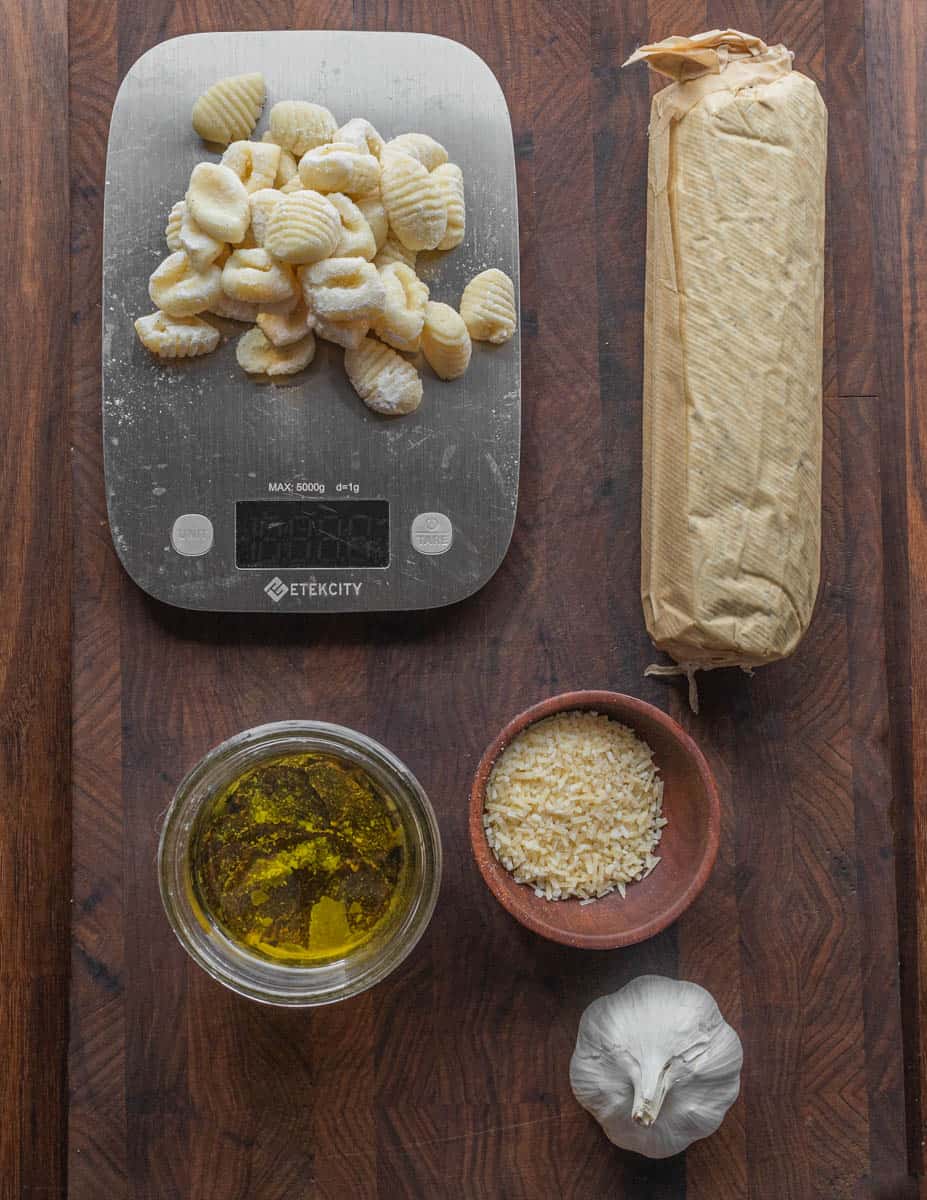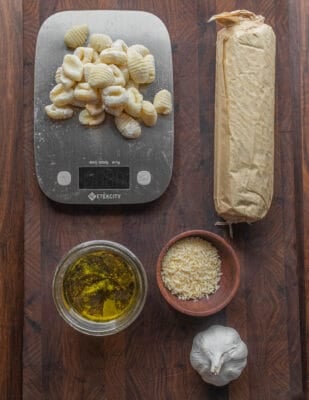 How to Make Truffle Gnocchi
First you make some fresh potato gnocchi, which will always be better than store bought. To make the sauce, you cook a handful of fresh mushrooms, then add a little minced garlic. You can also add shallots, diced very small or finely chopped (1 Tbsp). Wine is added to the pan, then heavy cream and gnocchi cooked in a large pot of water.
Finally, truffle butter or truffle oil at the last minute. The pictures below illustrate the process. It's very easy to make. If you haven't made your own truffle oil, refer to How to Make Truffle Oil.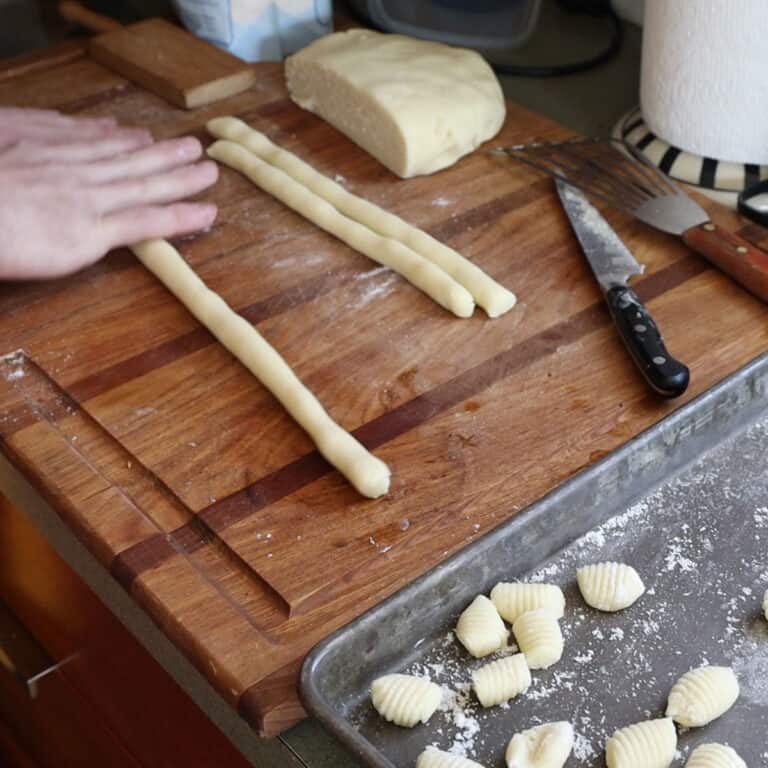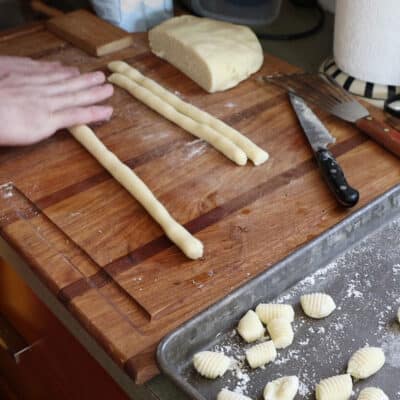 The most important part to know is that the truffle is added at the very end of cooking, in the video I show you how to add homemade truffle oil, or truffle butter. You finish it with a sprinkle of parmesan cheese, garnish it with fresh sliced truffles if you have some, and that's it!
FAQ
What is the Difference Between Black and White Truffle Oil?
Black truffles have a softer, more woodsy aroma with notes of woodsmoke. White truffles have a very pungent aroma with notes of garlic, oil infused with them is much more powerful than black truffle oil. That said, any truffle oil you buy is likely flavored with synthetic truffle flavoring and will never be as good as homemade truffle oil.
What is Truffle Gnocchi?
Truffle gnocchi are simply potato or other gnocchi (ricotta) served with truffles. The truffle flavor can come from truffle butter, a tube of truffle paste, truffle oil, or fresh truffles. Black winter or summer truffles will both work.
What Sauce Goes with Truffle Gnocchi?
You have options here. The version pictured is a creamy sauce of mushrooms, garlic and white wine infused with black truffle butter or truffle oil. Another version is simply tossing cooked gnocchi with your favorite truffle oil to taste. Canned truffles in oil can also be used as you would truffle oil.
How much does black truffle cost?
Prices fluctuate, but 1 oz of fresh black truffle is usually around $50.
Related Posts
Creamy Rigatoni Pasta alla Norcina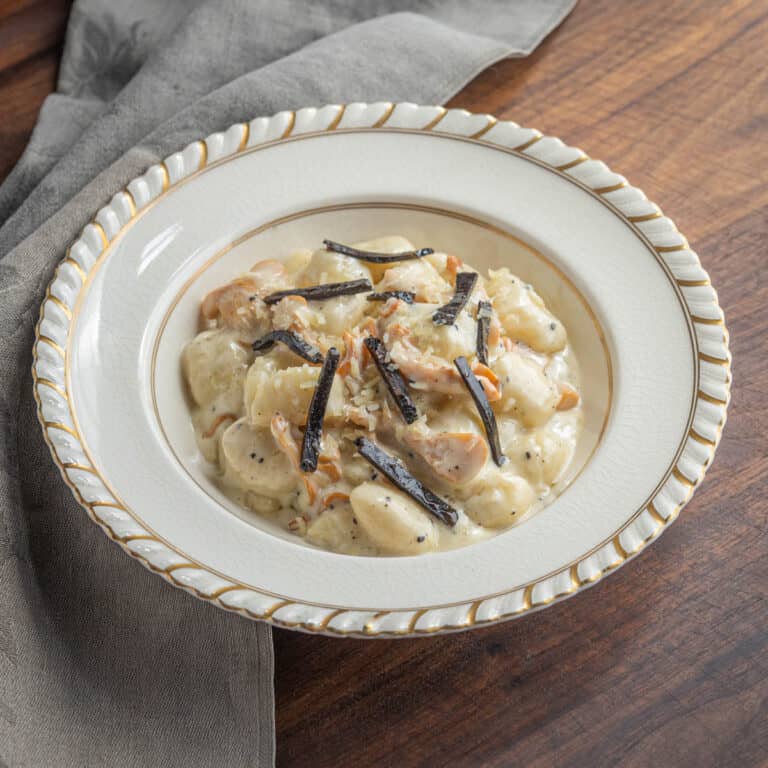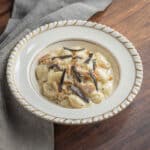 Print Recipe
Creamy Black Truffle Gnocchi with Mushrooms
Homemade potato gnocchi with a black truffle cream sauce and mushrooms. Serves 2
Equipment
Pasta pot

10 inch saute pan

Gnocchi board (optional)
Ingredients
4

oz

gnocchi

½

cup

heavy cream

1

teaspoon

finely chopped garlic

2

oz

mushrooms

your favorite type

1.5

oz

black truffle butter

*or a substitution, see notes

Kosher salt and fresh ground black pepper

¼

cup

dry white wine

2

tablespoons

Parmigiano reggiano cheese

to taste

1

tbsp

light olive oil

or cooking oil

kosher salt and pepper

fresh ground pepper only
Instructions
Warm the oil a ten inch saute pan or skillet over medium heat. Add the mushrooms and cook until starting to brown, then add the garlic and a drizzle of oil if the pan seems dry. Cook for a minute, stirring occasionally.

Add the white wine and reduce by half, then the cream.

Bring a large pot of salted water to a boil and cook the gnocchi for 2-3 minutes, or until they float. Remove the gnocchi with a slotted spoon to the pan with the sauce, toss, reduce the heat and cook until just thickened.

Turn the heat off, stir in the truffle butter and/or truffle oil, along with a tablespoon or two of parmesan cheese, taste the seasoning and adjust as needed, then serve. Garnish with fresh sliced truffle or shaved black truffle if you have some, along with grated parmigiano reggiano cheese. Chopped chives make a nice garnish too.
Notes
Truffle substitutes
Here I use a combination of homemade truffle butter and oil, but you can use either or. If you want to use truffle oil, start with

2 teaspoons.
You can also use truffle pate or paste or canned truffles in oil (1 Tablespoon for two servings) Avoid using truffle salt, or canned truffles as they don't have much flavor.
Truffles and truffle products vary in intensity, so add them until the sauce tastes good to you. If you use fresh truffles, cut ½ oz black truffle into thick strips and add the to the pan at the very end of cooking, saving extra for garnishing. 
Nutrition
Calories:
480
kcal
|
Carbohydrates:
24
g
|
Protein:
5
g
|
Fat:
39
g
|
Saturated Fat:
25
g
|
Polyunsaturated Fat:
2
g
|
Monounsaturated Fat:
10
g
|
Trans Fat:
1
g
|
Cholesterol:
113
mg
|
Sodium:
348
mg
|
Potassium:
179
mg
|
Fiber:
2
g
|
Sugar:
3
g
|
Vitamin A:
1406
IU
|
Vitamin C:
1
mg
|
Calcium:
62
mg
|
Iron:
2
mg