One of the best milkcap mushrooms for the table. Lactifluus volemus is easy to identify, and has a great meaty taste. But, the first thing most people notice is their aroma. Read on and I'll share what I know about them.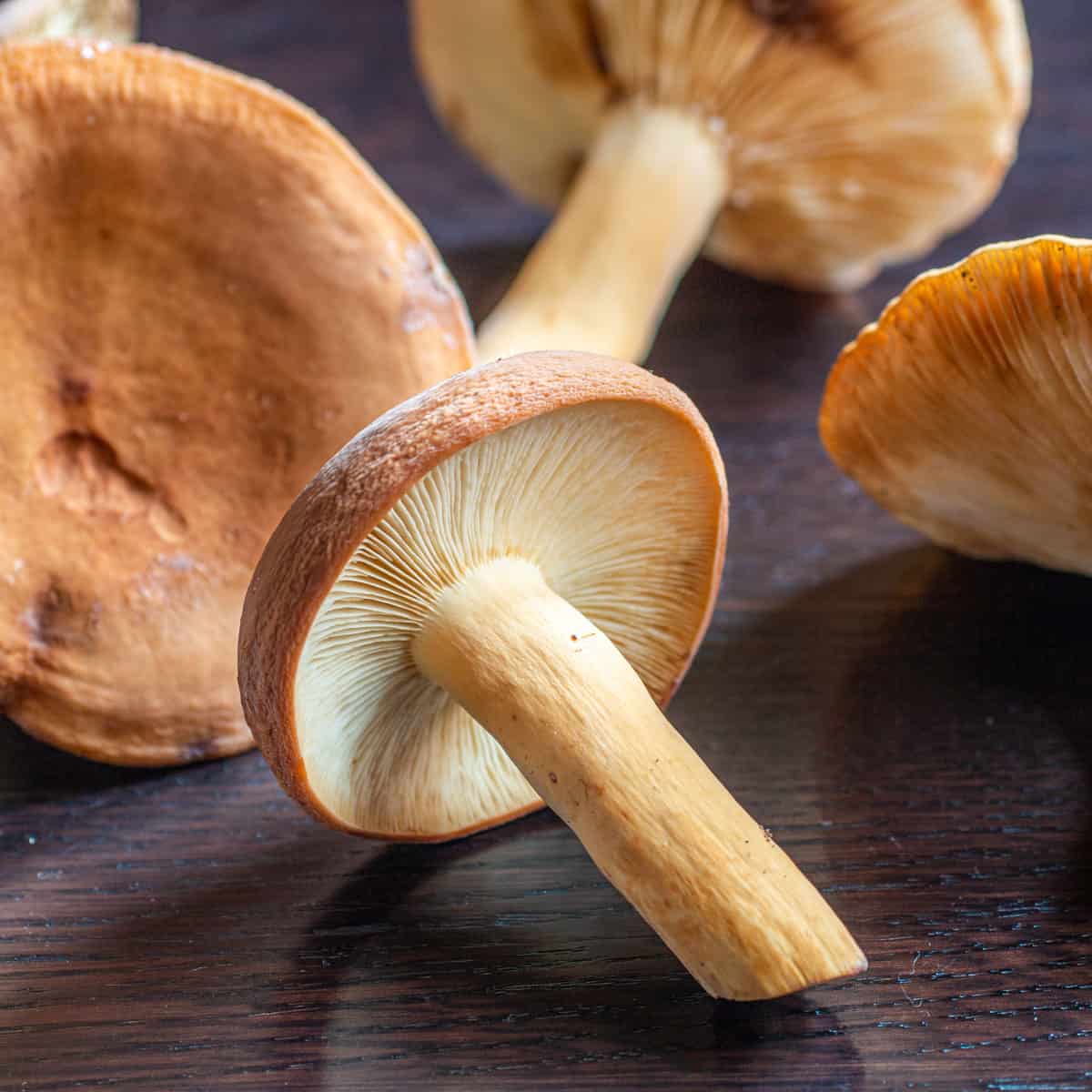 I'm lucky and grateful to have a network of friends that hunt different plants and mushrooms. We share information on places we've hunted, seasonal changes, what's coming up when, and it helps to have company sometimes since mushroom hunting is for the most part a solitary sport.
Last year my friend Michael brought me by a bag of Lactifluus volemus, (formerly Lactarius volemus) with the caveat that I keep my eyes peeled for a few mushrooms he needs photography specimens of to include in his book. Scouring the land for individual species of shrooms is a lot easier said than done, mushrooms from the genus Lactarius can be some of the trickier ones to find when you need them.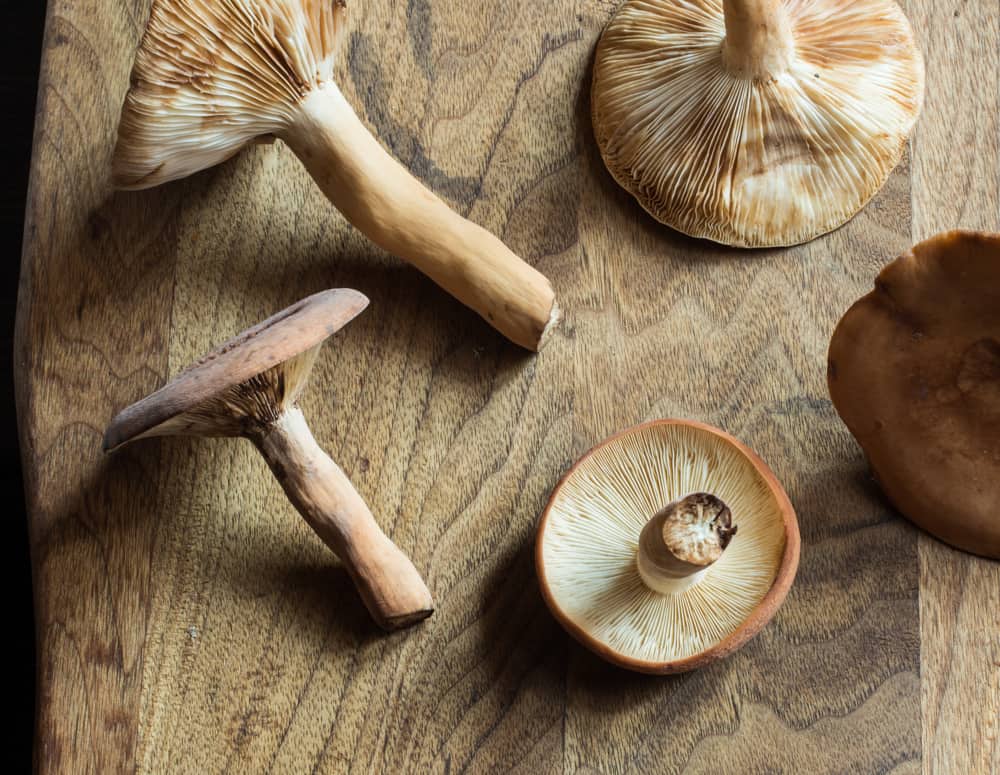 He dropped off a bag a couple bags of them, and mentioned something about their aroma, which my line cooks were quick to describe with colorful adjectives revolving around intercourse and bodily fluids. Lets just say that you can use the fishy smell as a way to help identify them.
In the summer, after picking on a hot day and put into a warm car, you may need to roll the windows down, but when they hit the pan the smell transforms into a rich, nutty flavor. They're one of the best of the Lactifluus family I've tasted, and I'll say I might prefer them to any of the L. delicious (saffron milkcap) group that I've had so far, well, with the exception of Lactarius thyinos.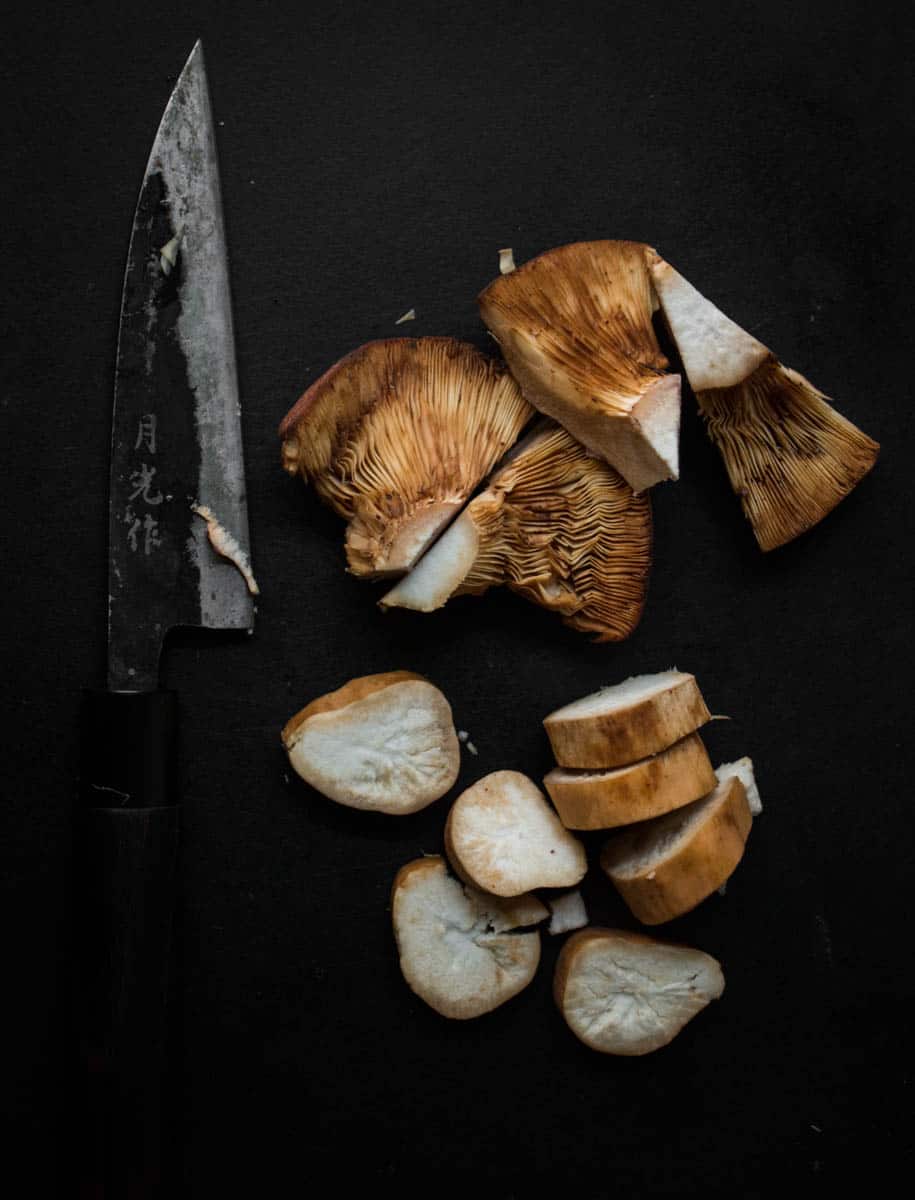 Habitat
I've been able to pick them growing spots at a number of different places, most of the time they seem to like the same habitat as lobster mushrooms and black trumpet mushrooms, which will be mixed deciduous hardwoods around the Twin Cities and Midwestern Minnesota.
In Northern Minnesota you'll likely see them with various conifers, but I have yet to find them up there. I often see them in chanterelle patches, too. They're widely distributed across North America in hardwood forests during the summer.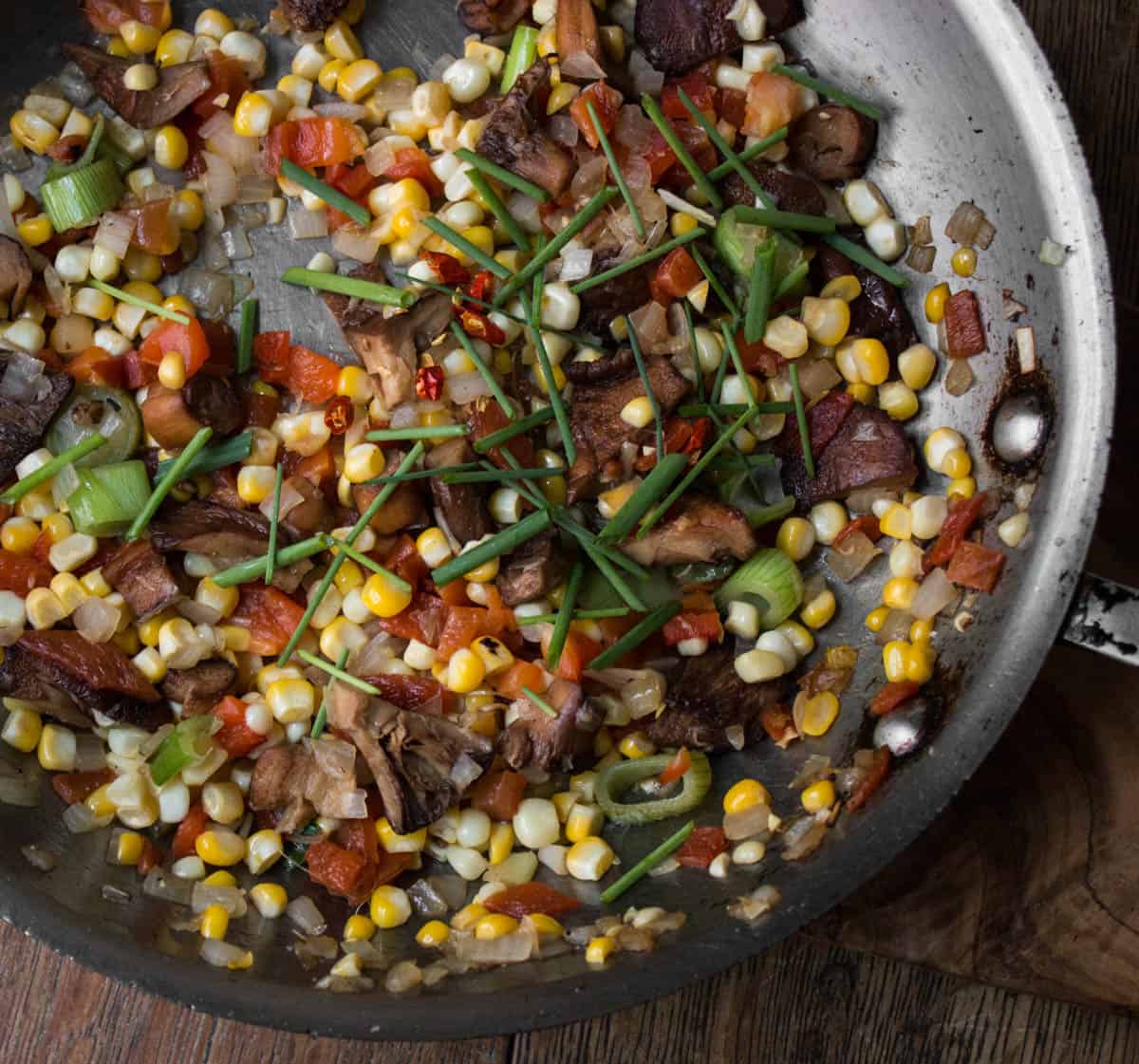 Various ID Characteristics
I don't usually do ID run-downs, but these have so many particular, easy to notice differences than a lot of other mushrooms I thought It could be helpful.
Smell
The first thing to know is that you may actually smell these before you taste them. Volemus have a very strong aroma, and I'll often catch it on the wind when they're near. It's a cheesy, fishy scent, and you'll know it when you smell it.
Spore Print
Lactifluus volemus has a white spore print.
Latex
These give off a profuse white latex when cut, a characteristic of milk cap mushrooms. Volemus has a kind of unsettling quality in that when you cut it, it doesn't drip-drop latex, it oozes latex, all over the place. This is why they're also known as the weeping milkcap.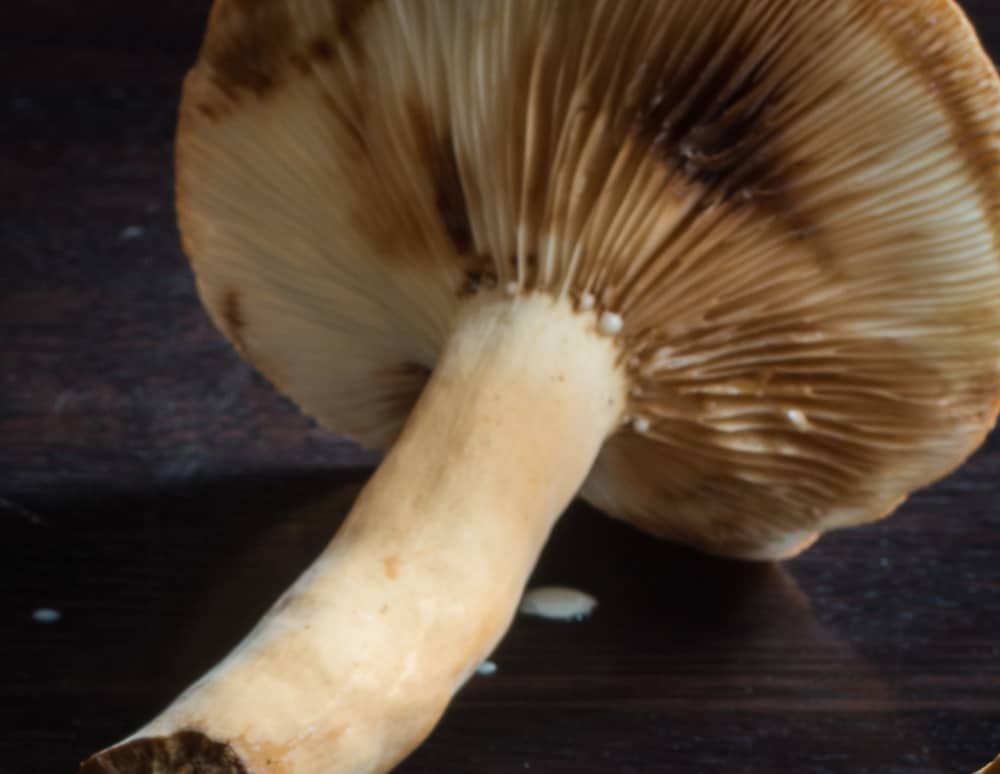 As weird as the latex might look, romaine lettuce technically gives it off too, so don't let it weird you out too much. Know too, that you can also use latex to help you identify qualities of the mushroom in the field, as some will taste hot, bitter, etc. Volemus latex is white, thin, copious, tastes mild, and dries brown on the mushrooms.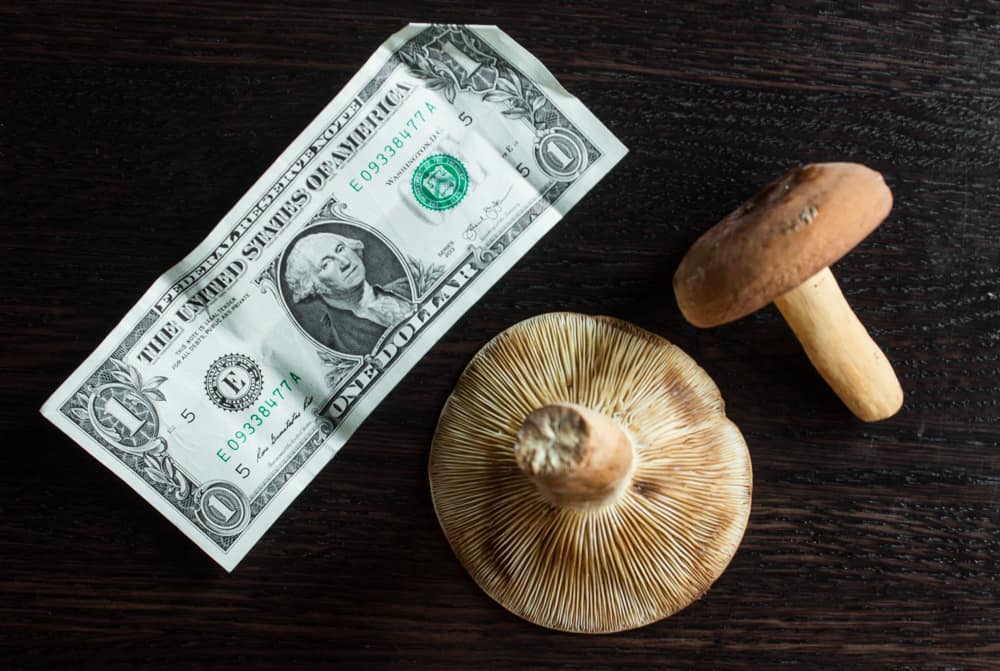 Look alikes
There's a few mushrooms that resemble L. volemus. You'll want to compare your mushrooms with Lactifluus corrugis and Lactifluus hygrophoroides to ensure 100% ID. All of the aforementioned mushrooms are edible.
Cooking
David Arora says they're one of the best eating mushrooms in North America. While I had them in the restaurant I cooked them alongside a selection of summer mushrooms for a few fungi loving guests, the volemus as well as fragrant black trumpet mushrooms (Craterellus foetidus and cinereus) beat all other mushrooms I served them with: boletes, chanterelles, lobster mushrooms, club fungus, chicken of the woods. Like I mentioned their smell completely goes away cooking, it gets nutty, pleasant and mild.
Recipes
Here's a recipe that highlights their slightly fishy/cheesy quality, and a few others made for milkcaps, or where they could easily be substituted. Lactifluus Volemus with Smoked Paprika, Garlic, Parsley and Shrimp