Hericium and lions mane mushrooms are a beautiful, edible mushrooms that can resemble bunches of coral or furry pom pom balls. They're relatively common, easy to identify, harvest and cook. I'll describe where and when to find them, how to tell which one you have, and how to cook them.
Above: H. coralloides, the coral tooth fungus, is one species of a number of edible North American Hericium.
What Are Lions Mane Mushrooms?
Lions mane mushrooms are a saprobic, parasitic decomposer of hardwood trees, and a widely popular edible, cultivated, and "medicinal" mushroom. They're one of a number of species of Hericium mushrooms that come in a number of forms, all of which are snow-white in color.
Their tell-tale characteristic is being one of the few varieties of mushrooms that have spines or teeth. The "toothed" attribute on all species sets them apart from thousands of other mushrooms that don't have them, making them easy to identify.
Where to Find Lions Mane Mushrooms
These start to appear sporadically in the late Fall in the Midwest on hardwood trees like oak maple when the leaves start to drop and there's been a few cool nights. Each mushroom eating a decomposing tree seems to have their own internal clock when it decides to fruit, similar to chicken of the woods.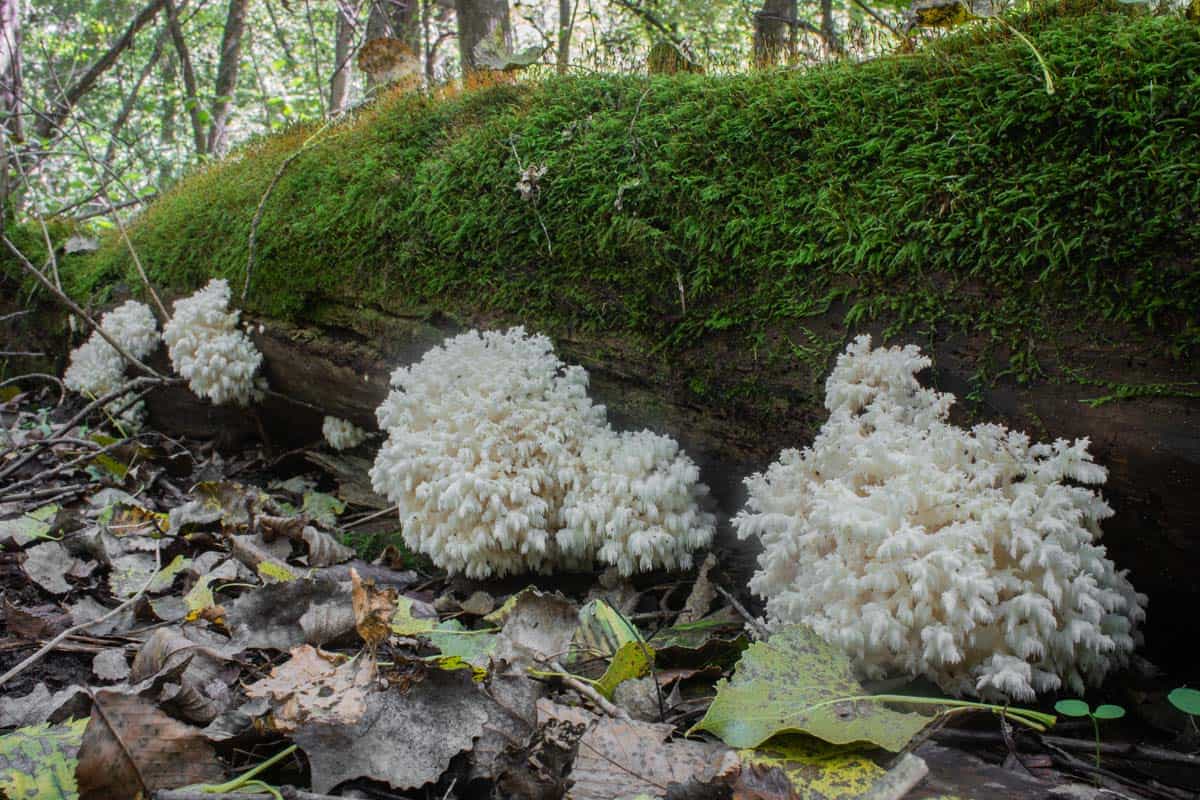 Ideally you'll be in a place that has decomposing wood, not just old fallen trees. Look for fallen trees that are decomposing and covered with moss. This could be in a backyard, on the side of a trail, or deep in the woods. In the Midwest, the preferred host tree species is usually rotting oak logs and old, fallen maple trees for me.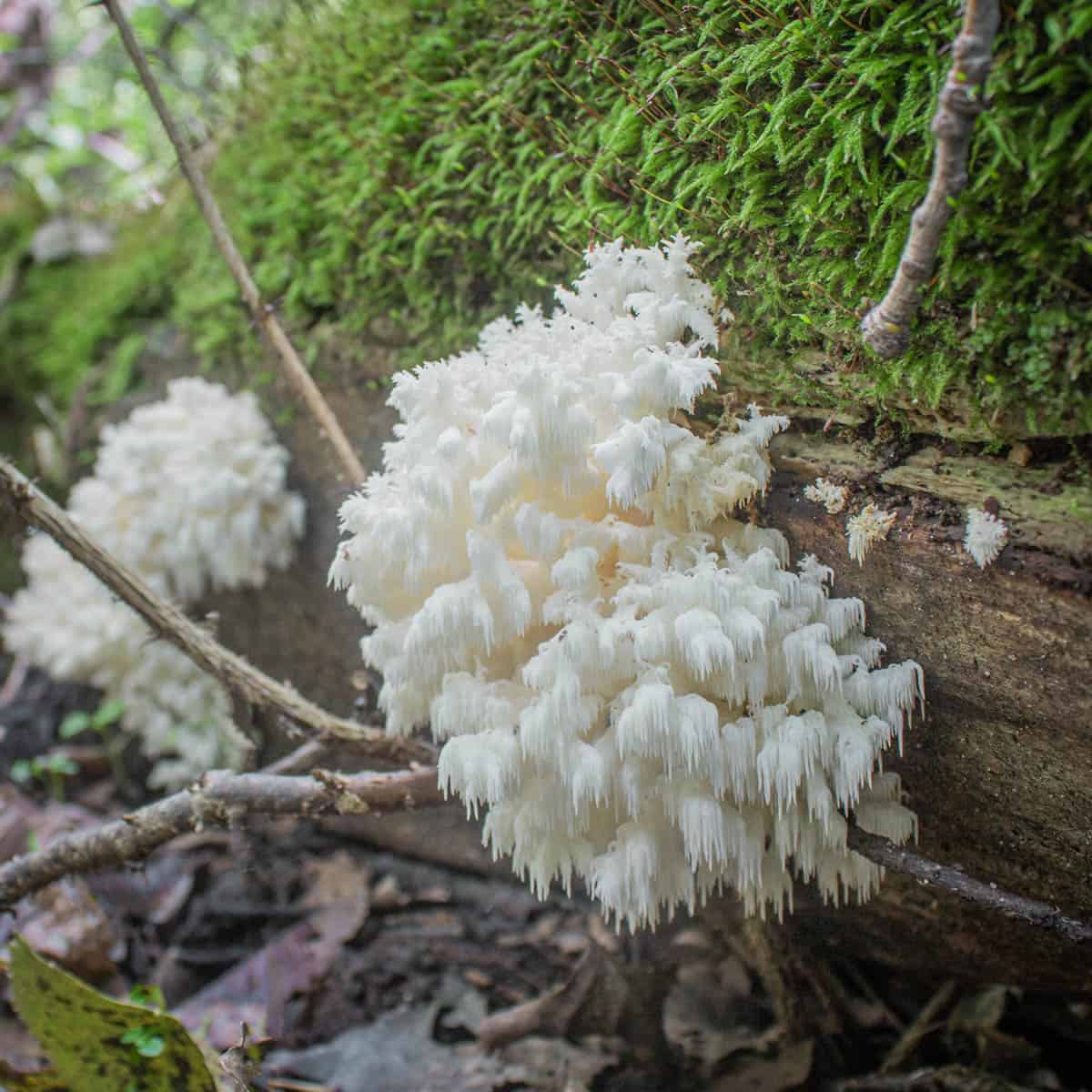 You can hunt for these casually by inspecting old logs covered in moss you come across while looking for other fall mushrooms. The mushrooms can be tricky to spot, and may grow hidden under the bark of fallen trees with only a small portion visible to the naked eye.
Three Hericium Species
I harvest three different species of Hericium that are easy to tell apart. I explain the differences below. Besides the mushrooms below, there's also Hericium abietis from the Pacific Northwest, which grows on spruce, fir and hemlock, and may have a pinkish color when young.
Lions Mane (Hericium erinaceous)
A commonly cultivated species, H. erinaceous is the typical, white pom-pom shaped mushroom sold in high end grocery stores. Asian markets often sell them dried, which I don't really care for unless you're making stock and discarding them.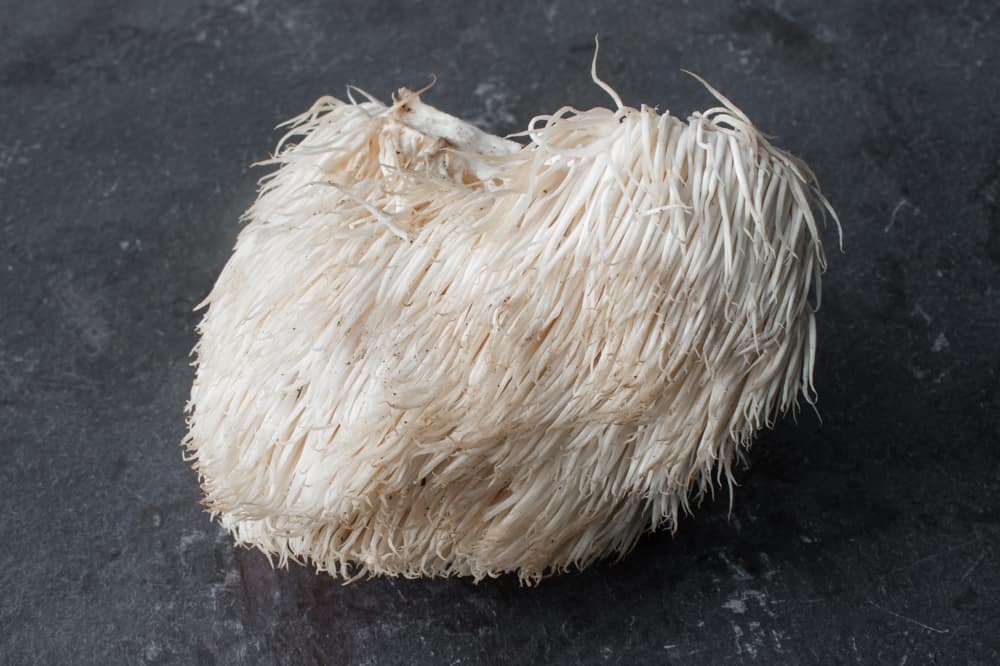 In the wild these are easy to identify as they're the only species that forms a dense, single clump of spines instead of the branching structure of H. corralloides and others. They also have the longest spines of all species.
Very young Hericium mushrooms of all species can be look similar when young though, appearing as a single clump with short spines.
Cultivated hericium (I have only seen hericium erinaceaus cultivated and sold wholesale so far) will taste fantastic grown on a log in your back 40.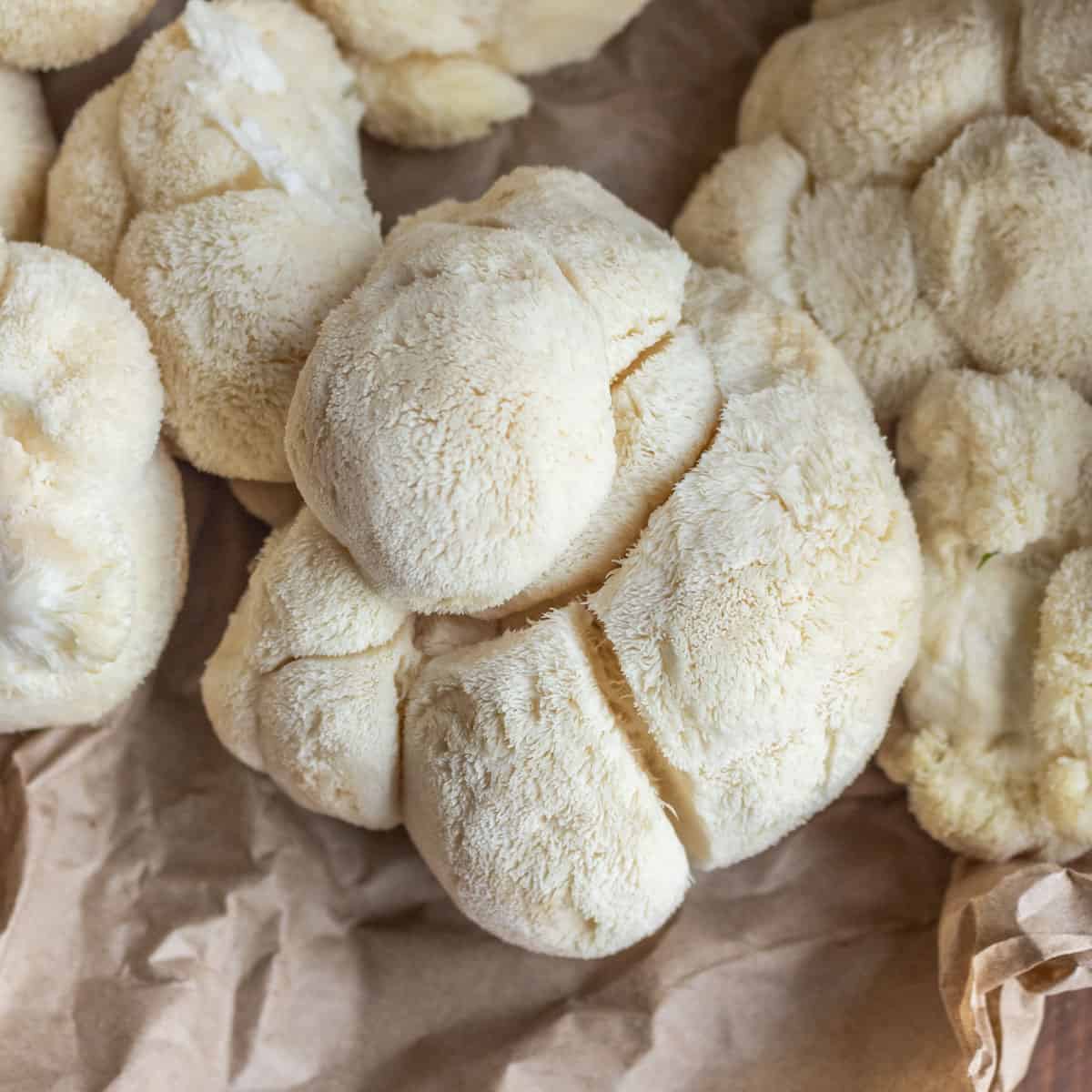 The ones I've tasted grown from mushroom socks, grow bags and cultivating kits don't have a lot of flavor. Like cultivated hen of the woods, they taste like their substrate, which is means they taste like white button mushrooms with a different shape. They're a decent mushroom, just not as good as their wild cousins.
Coral Tooth Mushroom (Hericium coralloides)
The coral tooth Hericium are the most common that I see in the Midwest. With their meaty texture and asymmetrical coral shape, they're the most prized mushrooms of the genus.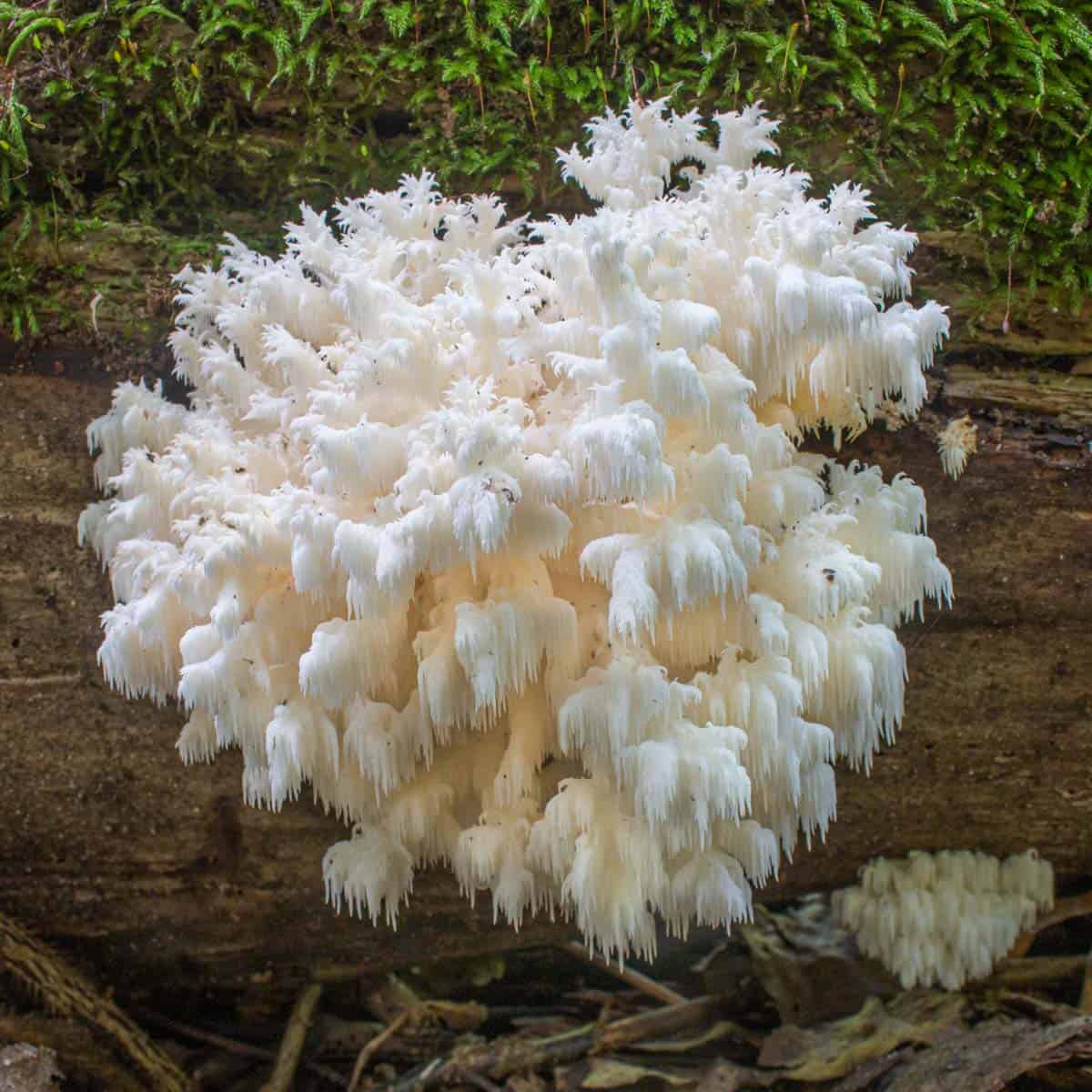 It's notorious for growing hidden underneath the bark of trees, and can turn into long, thick strands of coral a couple feet long. Note how the fingers branch unevenly like coral and that the spines are shorter than H. erinaceous.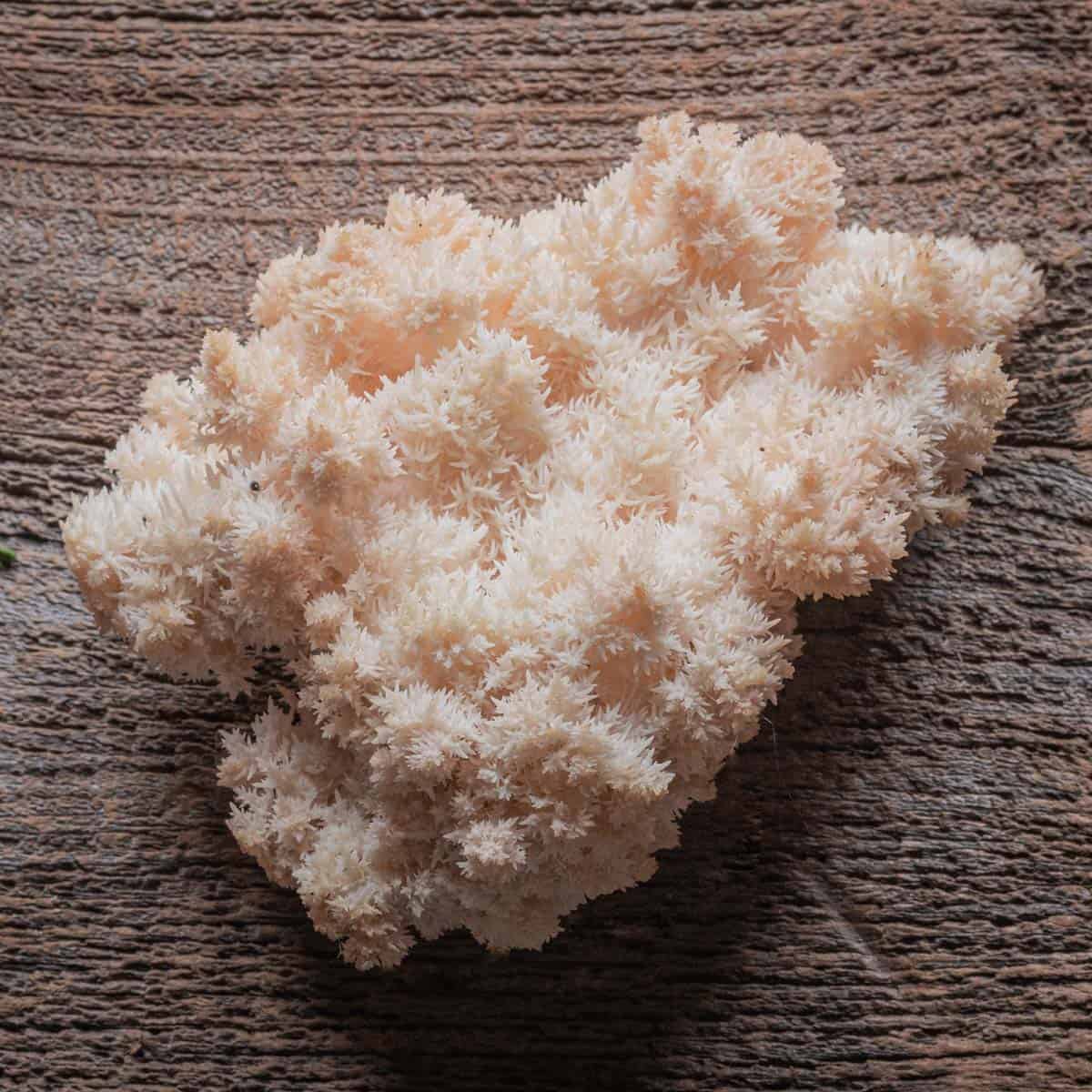 Bearded Tooth Mushroom or Bears Head (Hericium americanum)
Another great edible mushroom, you can tell these apart from the other two as they're composed of loosely clustered tufts of drooping teeth. I see them growing occasionally on dead oak trees. Like H. corralloides, their spines are shorter than H. erinaceous at maturity.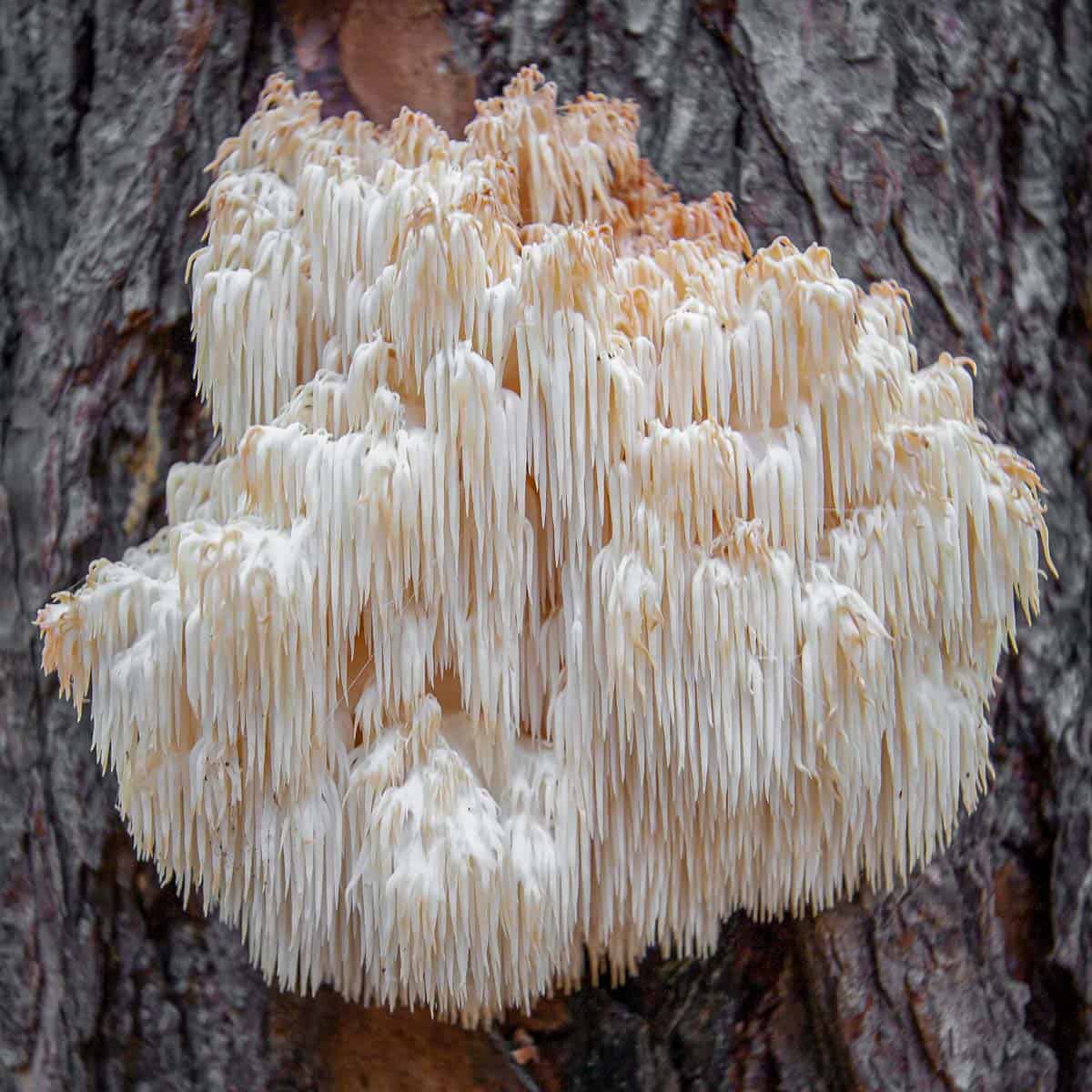 How to Clean Lions Mane Mushrooms
Choose hericiums that are bouncy and firm, snow-white, and fresh looking. Some yellowing will happen with age and is harmless. Rusty brown or wet spots can mean they're too old to eat. If you're lucky, your mushroom will be relatively clean and you can just throw them into the pan with butter.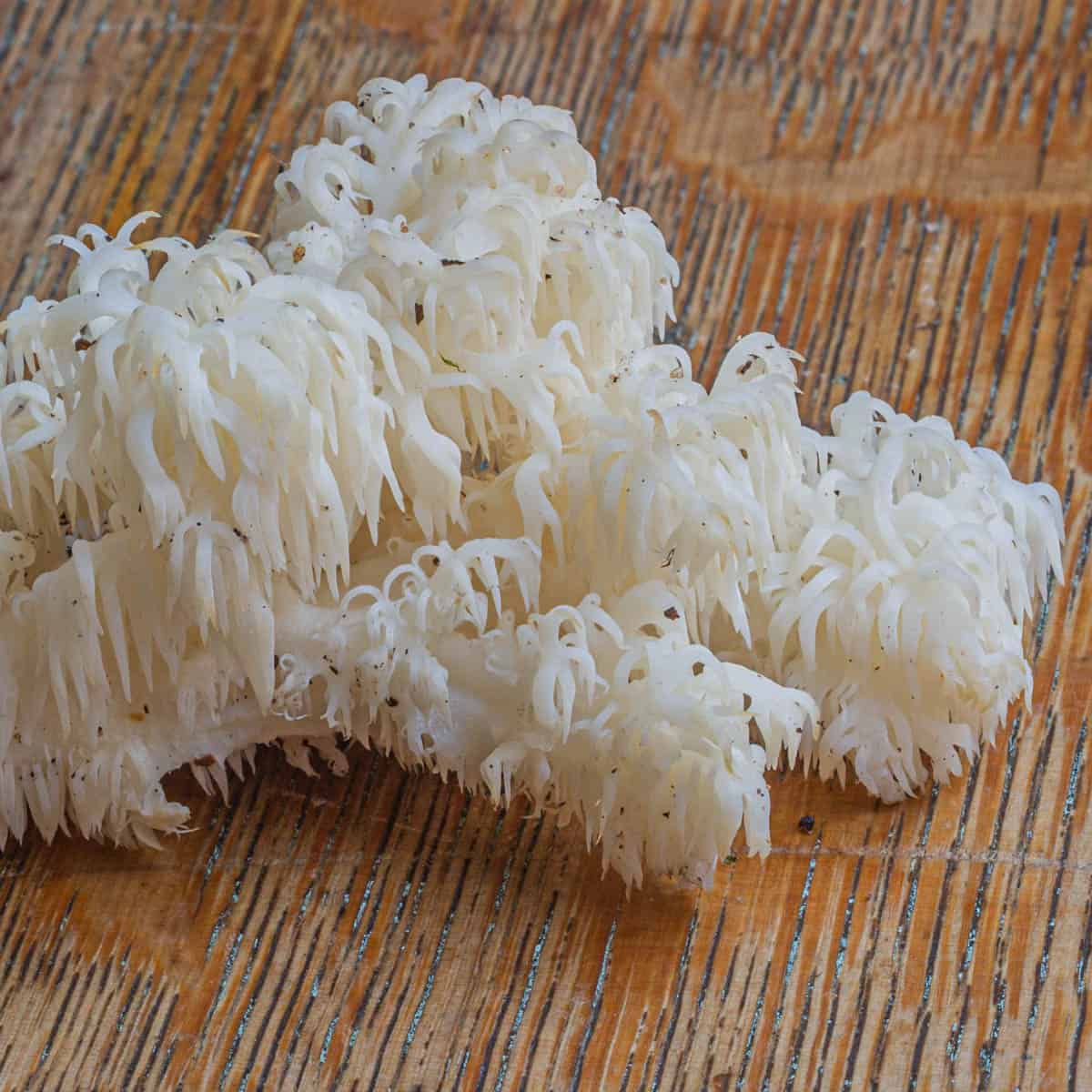 If it rained recently your mushroom may be dirty. All the teeth and crevices can hold debris. To clean Hericium and lions mane mushrooms, I swish the mushrooms around in a sink of cold water quickly, then remove and put them on a clean towel. If the mushrooms have dried out at all, it can be impossible to completely remove the dirt and they should be composted
Store washed, cleaned lions mane mushrooms in a Zip Loc bag with a dry paper towel and keep in the fridge. Store dry lions mane the same way, with a moist paper towel. Very fresh mushrooms will last a week. Mushrooms from a store will usually last 3-4 days.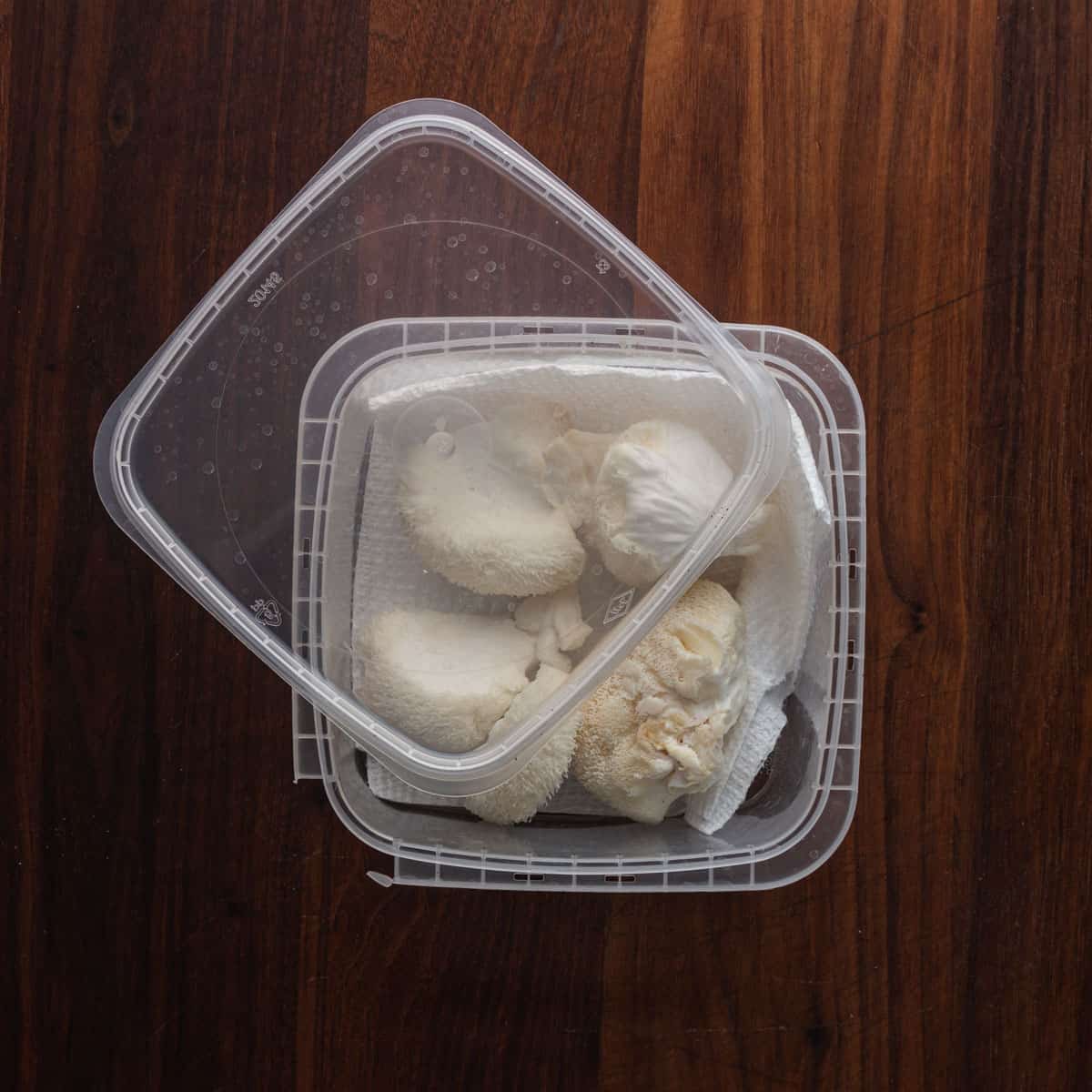 How to Cook Lions Mane Mushrooms
Lions mane mushrooms taste slightly mushroomy and nutty, with a subtle hint of shellfish some people might not notice. Their flavor and texture have been compared to crab meat. Here's a few tips on cooking with them.
You can pull the mushrooms into pieces and make Hericium crab cakes, or mock fish stew.
Use them in any recipe you'd use small pieces of clam or fish like a chowder.
Just like crab, they're great steamed with drawn butter.
Wild mushrooms are sweet, mild, and delicious. Cultivated mushrooms are mild in flavor and may need additional seasoning.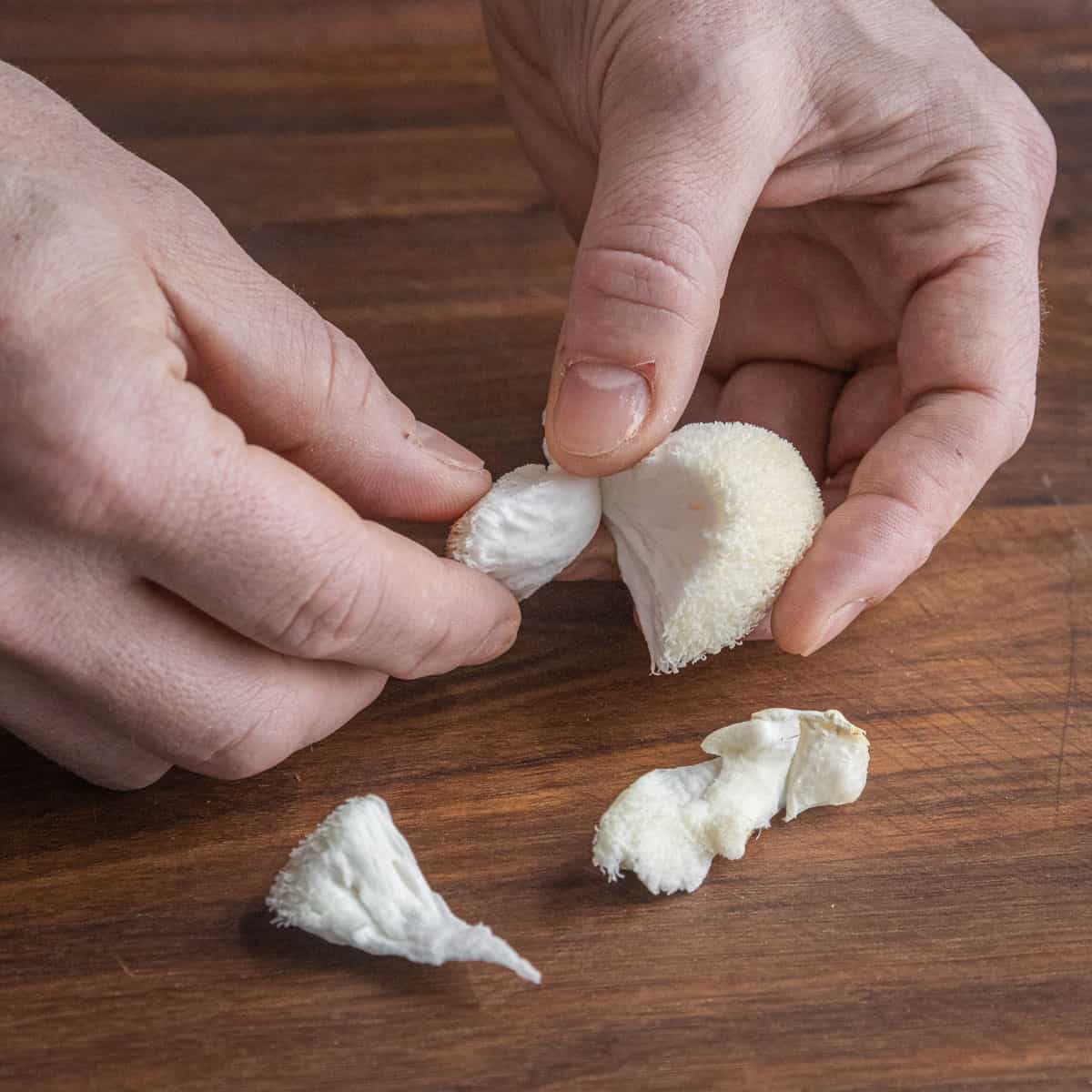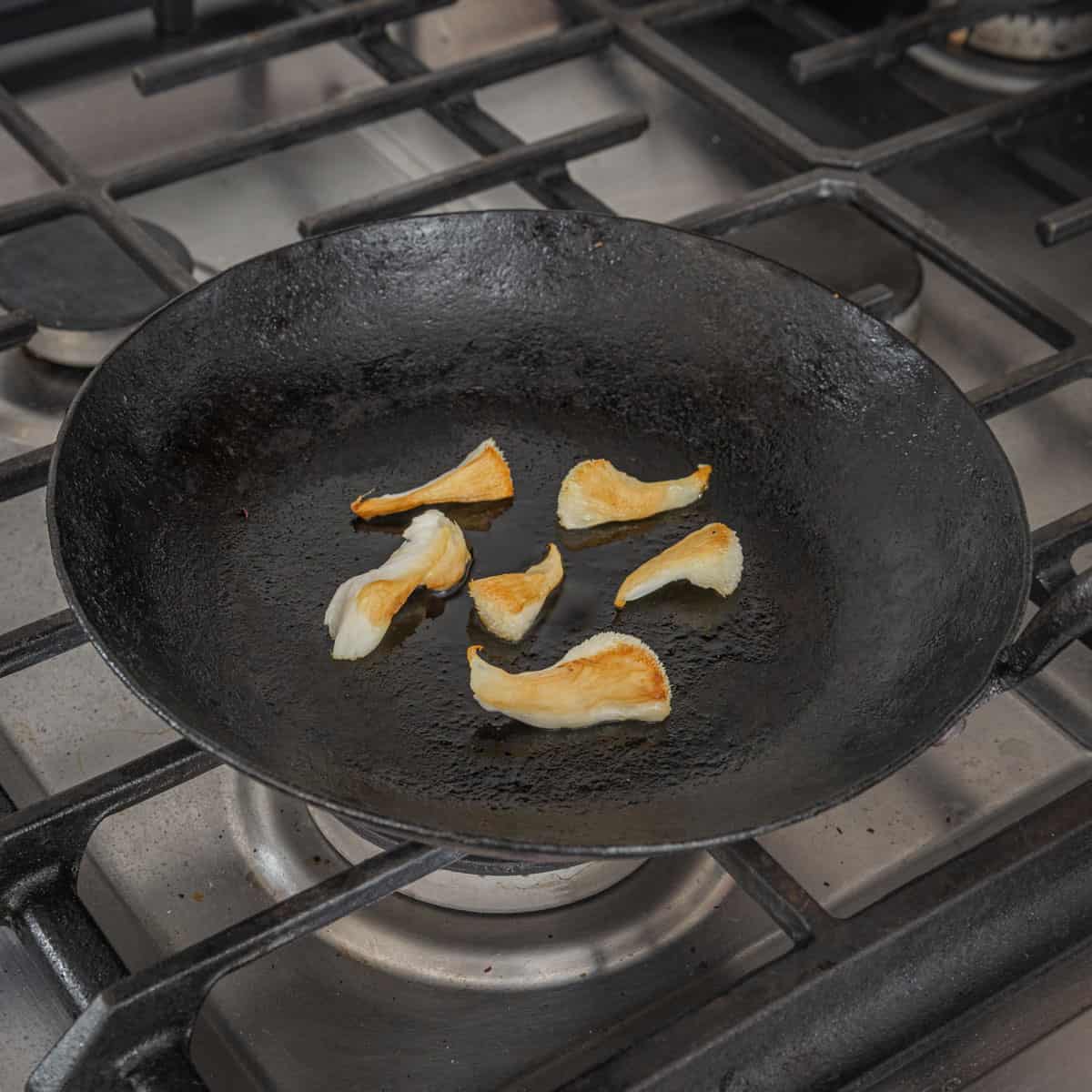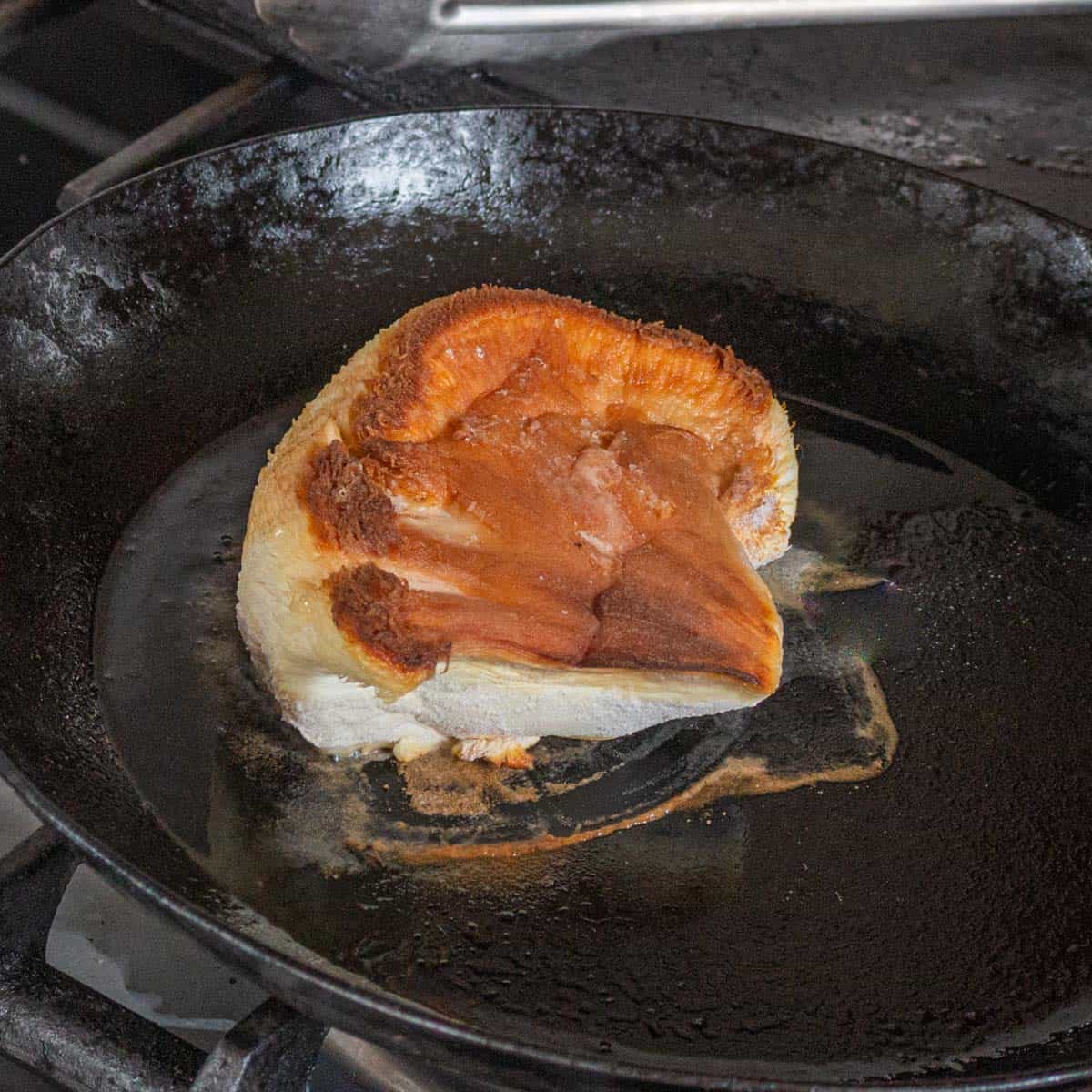 Above: pull the mushrooms into pieces and saute, fry or put in soup. Large, clean mushrooms can be cooked in thick slices like steaks.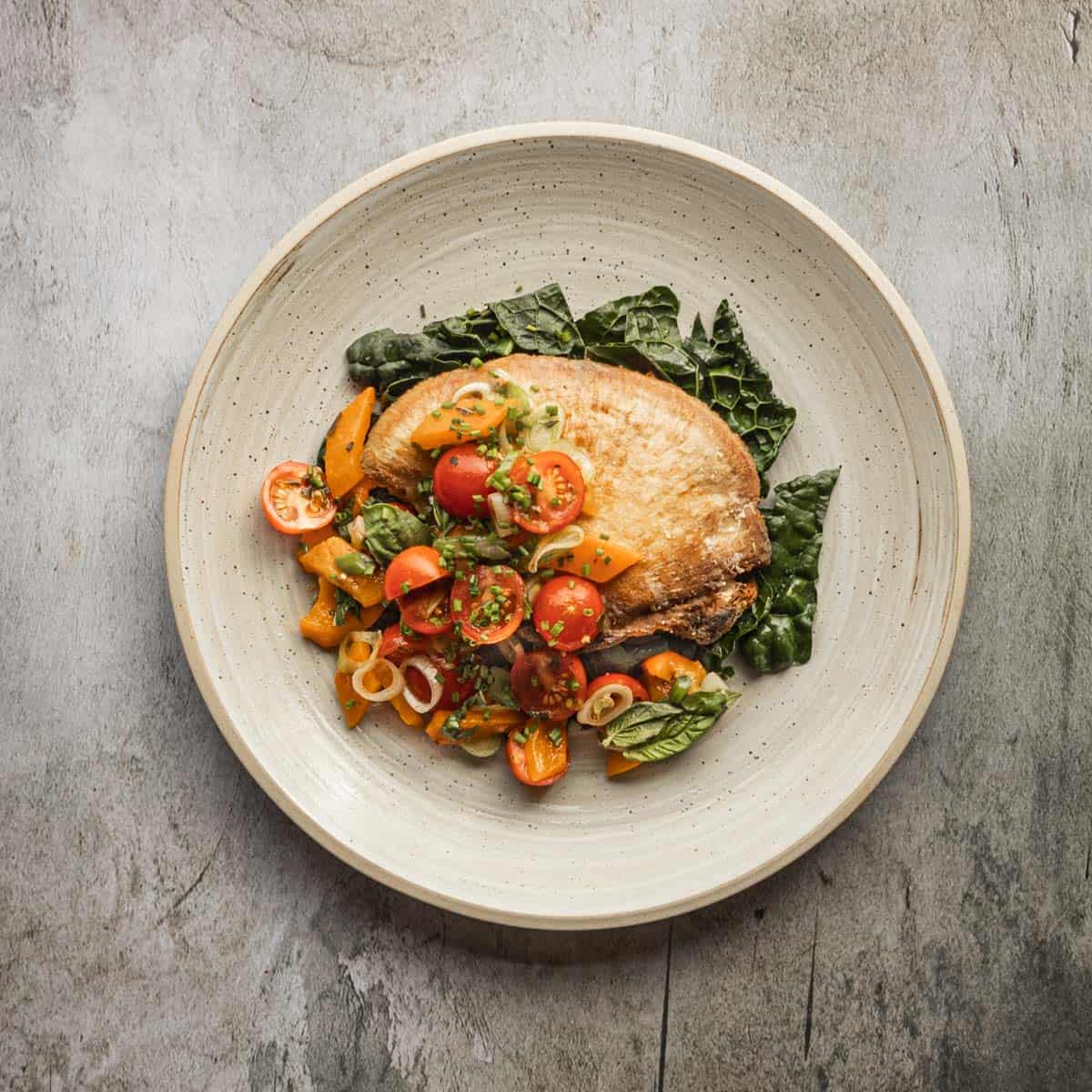 How to Preserve Lions Mane Mushrooms
There's a number of ways to preserve these mushrooms: dehydrating, pickling, freezing, and freeze drying. For pickling, my favorite method is mushroom conserve-see a link for that below.
To freeze the mushrooms, they should be cooked before being frozen. If they're frozen raw they'll turn yellow and develop a terrible aroma, making them inedible-see below.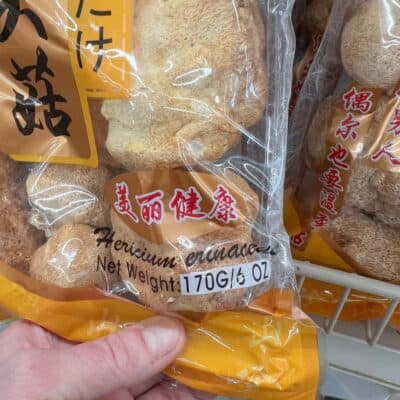 Above: dried mushrooms at the store, and frozen lions mane that have discolored.
Drying the mushrooms works, but they don't get very tender even after long cooking, so this is best used for soups and stocks. You can buy dried lions mane at Asian grocers 6 oz cost around $6.99.
Dry your own mushrooms by breaking them into pieces or using small 2-3 oz clusters dry in the dehydrator at 125 F for 24 hours for small pieces, and up to 3 days using larger clusters, or until bone dry.
Lions Mane Mushroom Recipes
You can use these mushrooms in place of your favorite mushrooms in cooking. Large varieties are make a great mushroom meat substitute in vegan and vegetarian mushroom recipes. Here's the best recipes I've made specifically for lions mane, or where they can be substituted.
Lions Mane Crabcakes
One of the most well known recipes. These can be made from any type of Hericium.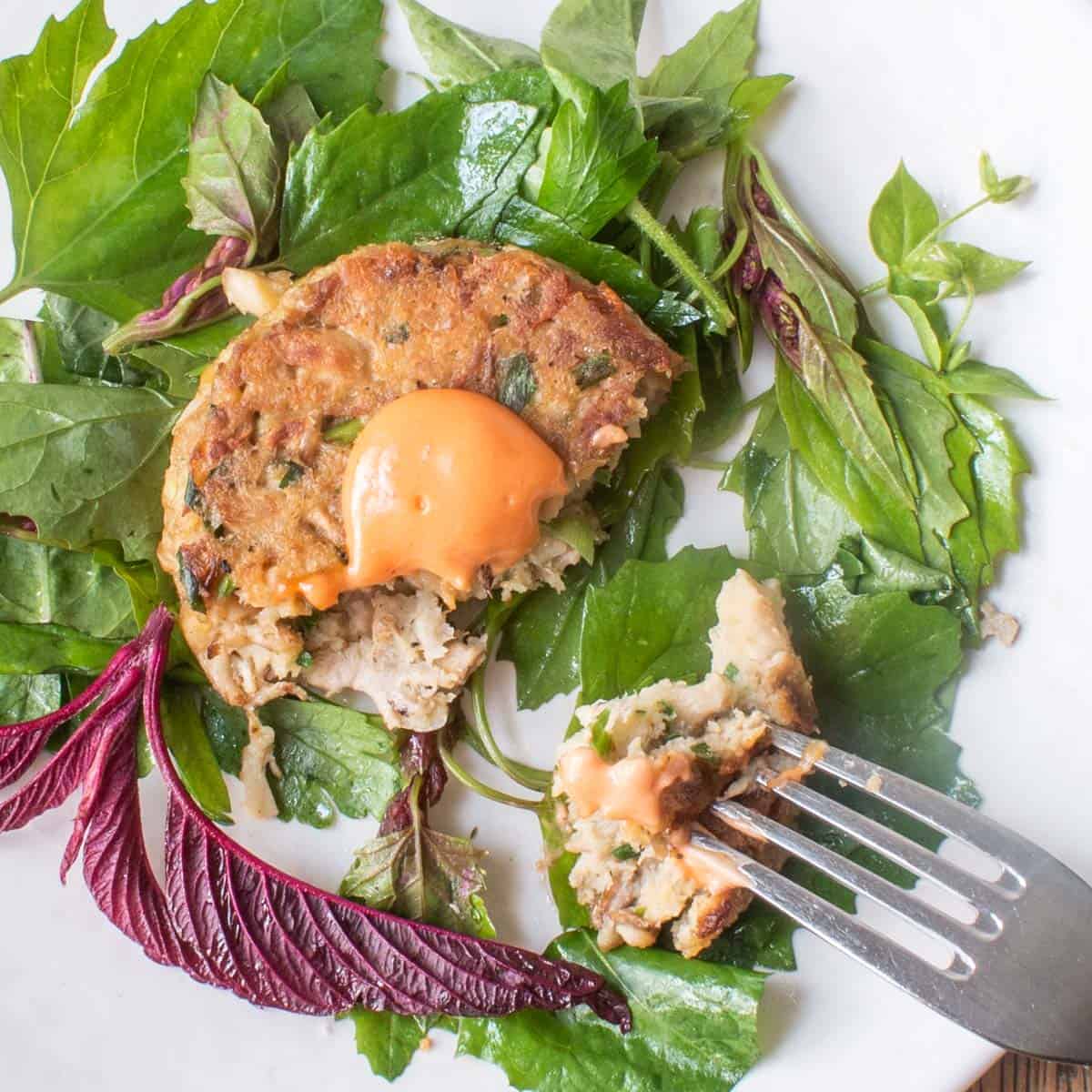 Wild Mushroom Chowder
A rich wild mushroom chowder with bacon and leeks is a great way to use the white color of the mushrooms.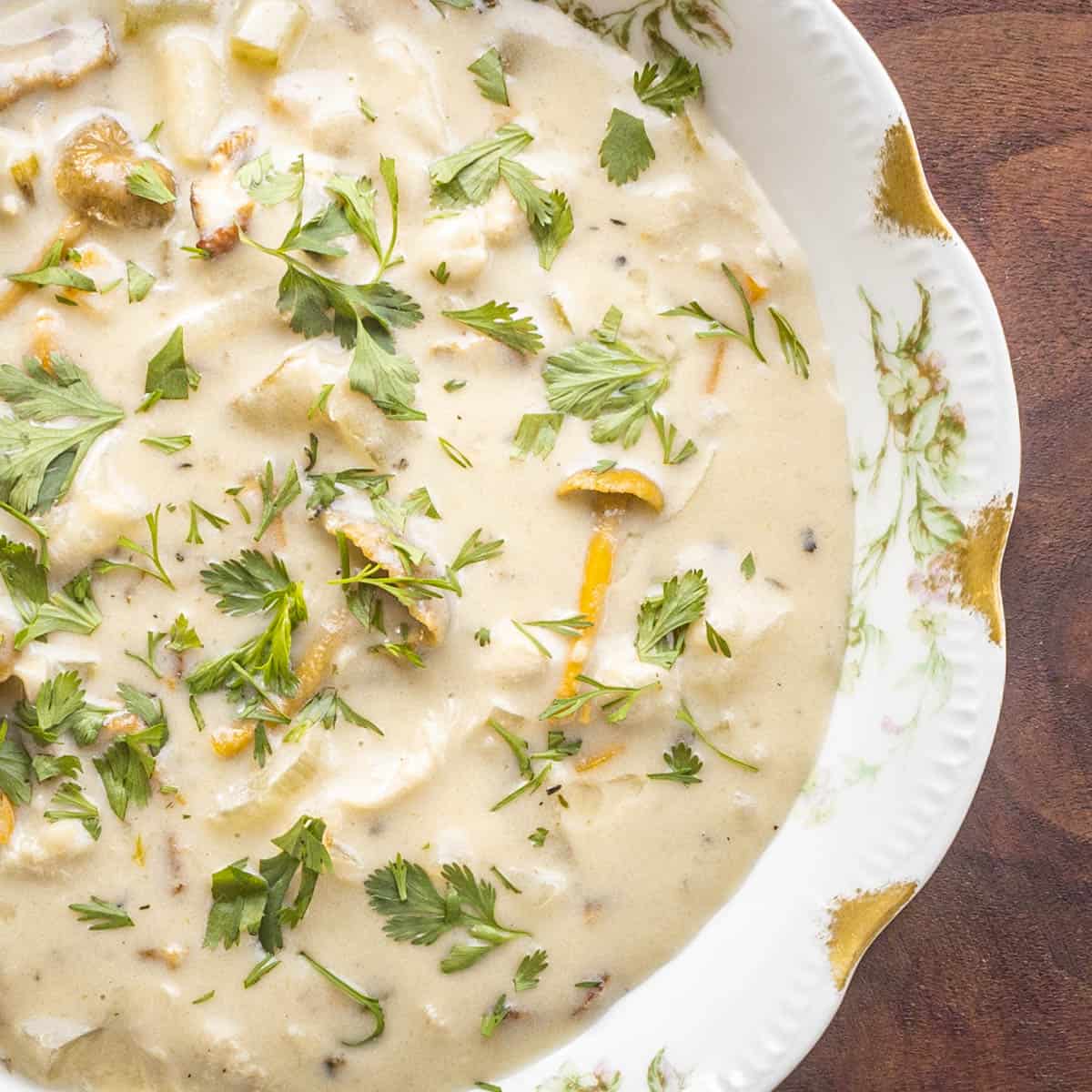 Steamed Hericium with Drawn Butter and Fried Herbs
A simple recipe for enjoying the mushrooms like crab. Only wild mushrooms should be used this way.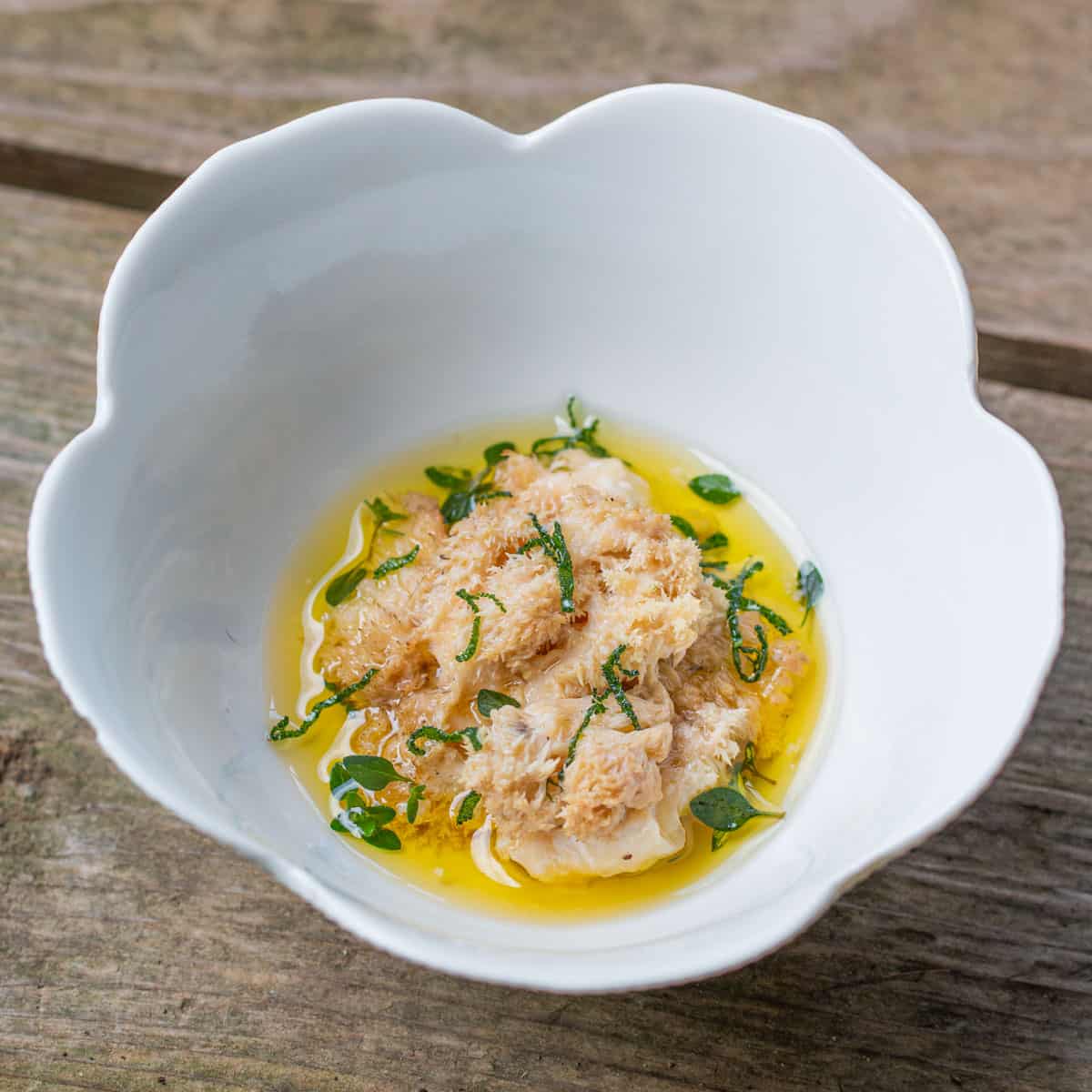 A few other recipes I recommend are:
FAQ
Where to buy lions mane mushrooms
Your local coop or high end grocery store may carry them. You can also contact local mushroom growers who sell to the public, or order them online through companies like Bristol Mushrooms.
Is lions mane psychedelic?
No, but they will make you feel happy after you eat them.
Can you freeze lions mane?
Yes, but the mushrooms must be cooked before freezing. Gently cook in butter or olive oil, portion into a zip loc bags and freeze the portion bags in a vacuum seal bag to pull from as needed.
How to cook lions mane mushrooms in soup
Pull the mushrooms apart into bite-sized pieces. Sweat them in a little butter or oil and season with salt for the best flavor, or add them directly to the soup.
How to tell if lions mane has gone bad
The mushrooms should be pure white inside and out with no discoloration. If they're dry, the teeth can turn a light rusty brown, but as long as the mushrooms are white inside they're fine to eat.
When to harvest lions mane mushrooms
Although edible at any stage where they're white and fresh, the best time to Harvest lions mane is when the teeth or toothed branches are fully formed and articulated.