The original lions mane mushroom crab cake recipe was born on this site. This is one of my all-time favorites. I guarantee this is so good, some people may not be able to tell it's a crabcake made from mushrooms instead of crab.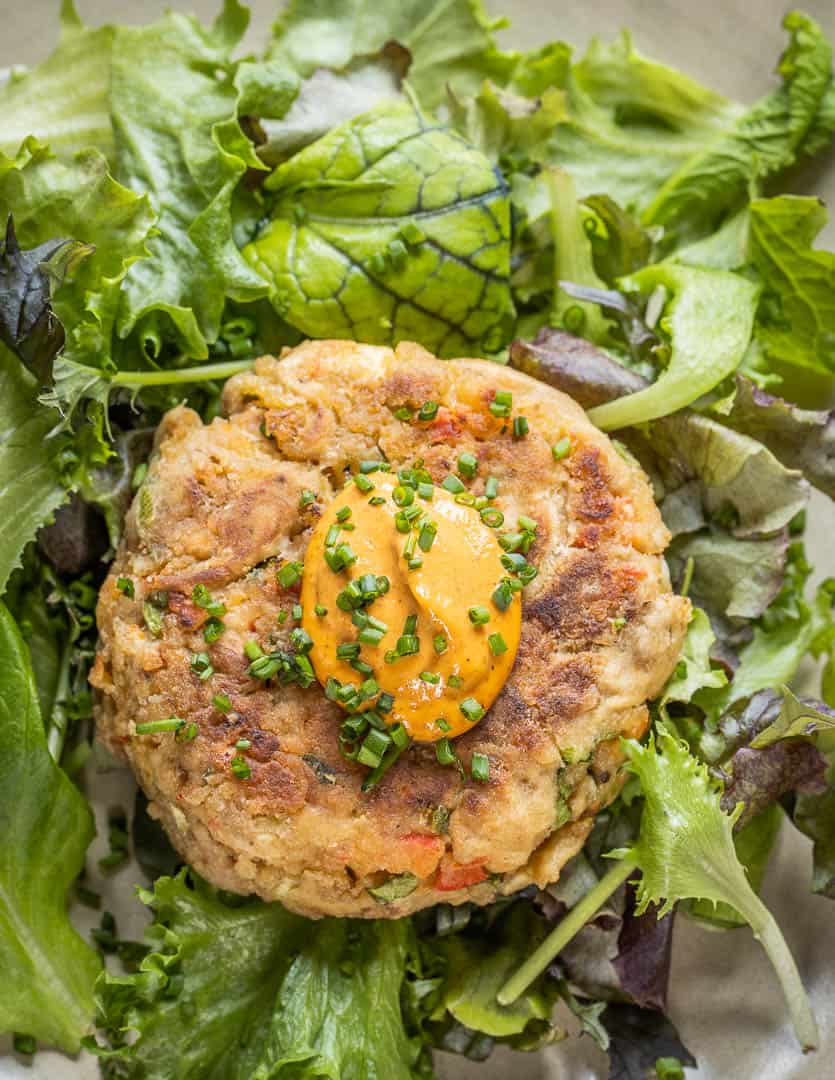 If I get asked for my go-to recipe for Hericium / Lions mane mushrooms, crab cakes are usually the answer. Don't get me wrong, they're perfectly good sautéed and browned, but one of their best characteristics is their texture and flavor that resembles crab meat in a strangely pleasing way.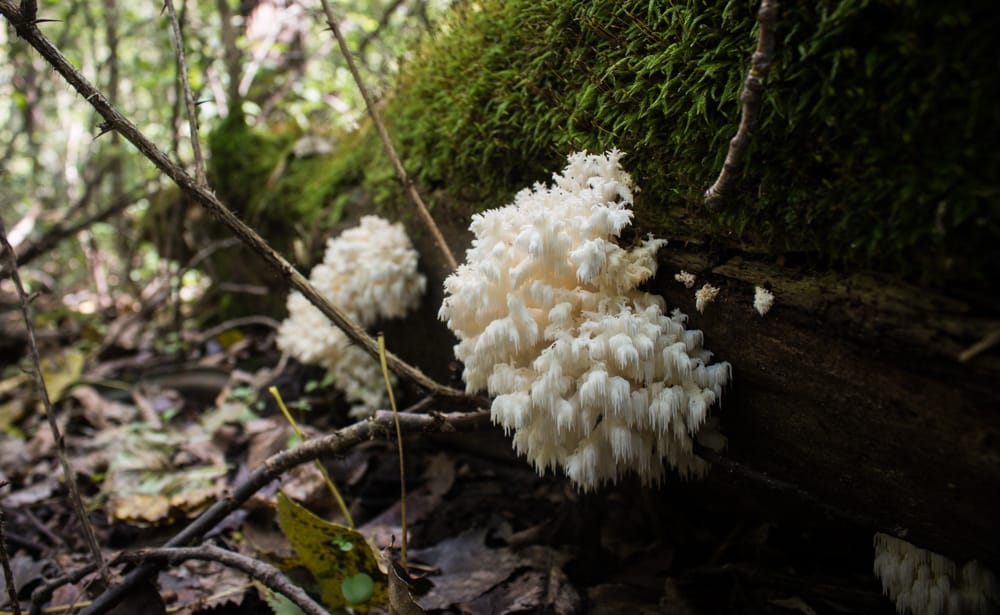 Sometimes mushrooms with different shapes, forms and textures can be challenging to cook in creative ways, but when they have a mild texture like crustaceans (shrimp of the woods are good too, but different) crab cakes are a tried and true crowd-pleaser that need to be in your repertoire.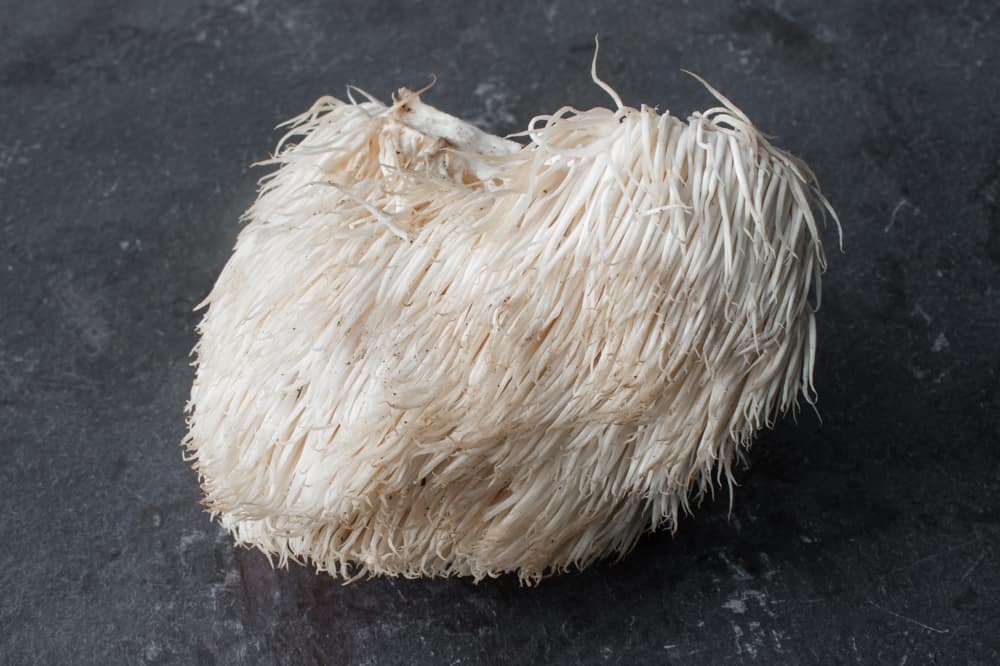 The only problem can be finding enough of them to make into cakes, since you'll need at least a good pound to serve four people. I finally have a log that's producing pounds of Hericium coralloides mushrooms dependably.
These can be one of the more tricky wild mushrooms to find from my experience and most of the time if people aren't primed to look for them, they might just pass them by as just another strange looking tree growth.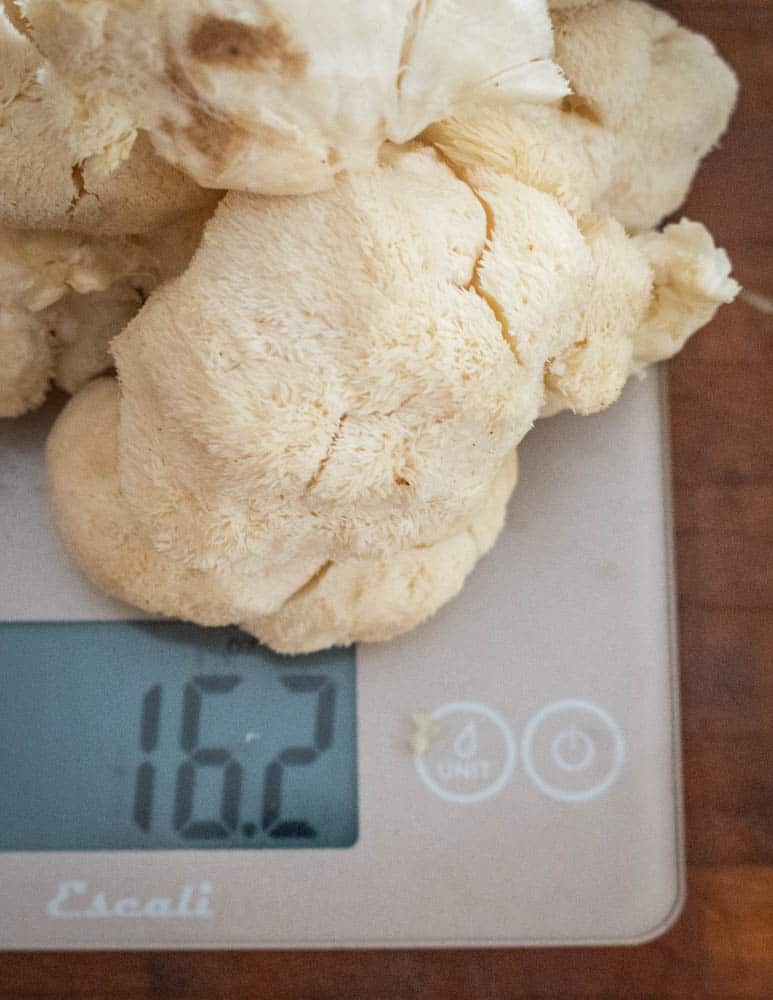 Thankfully, one cake is so rich I don't even need to have meat alongside for a meal. When the time comes that you find a nice, multiple-pound clump (clusters over 50 lbs are possible!), do yourself a favor and make the lions mane crab cakes at least once. You deserve to make them, yes you do.
For the best texture, compress those cakes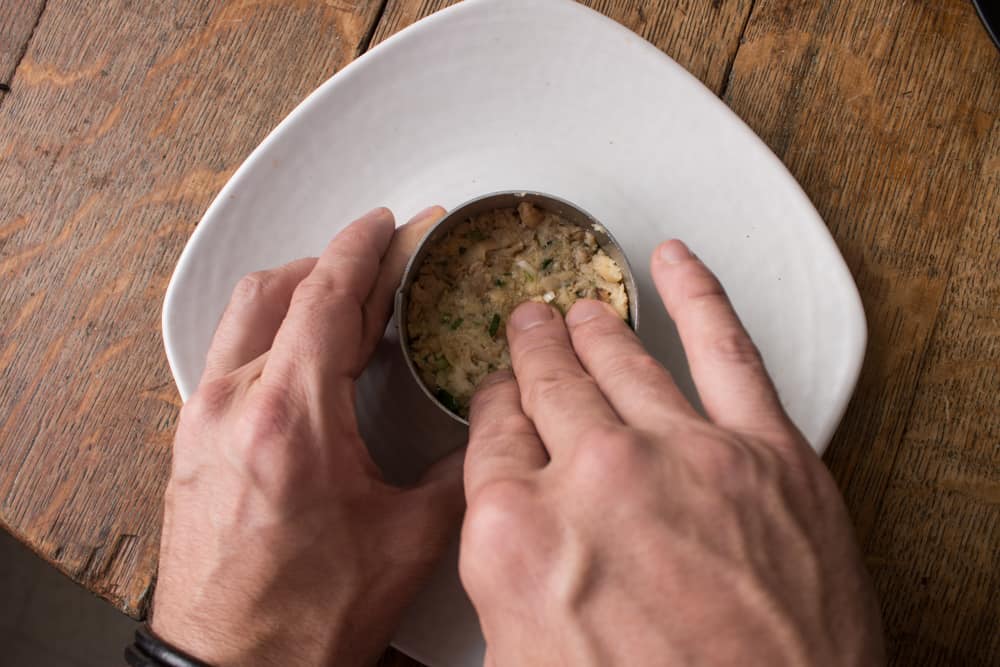 Chefs Tips
They're easy to make, but there's a couple things to know about making mushroom cakes that will both hold up while cooking, and not be too tough.
Don't get happy with the breadcrumbs or flour.
Regular eggs here. I don't use jumbo sized eggs.
Remember that Hericiums / lions mane mushrooms can hold a lot of water and the more you can remove before frying the finished mushroom cakes, the better (I squeeze it out after sweating them).
Don't put a bunch of B.S. in your lions mane cakes, save your fake cheese, beans, or other obscenity for another day.
For the chefs treat, put a fried egg on it.
A chef trick is to use a ring mold the best shape, in a pinch just cut a plastic bottle to form a plastic ring about 2 inches tall by about 3 inches wide.
Adding to #6, compacting the cakes also ensures a really meaty, solid cake, trust me here.
Don't cook like a civilian. Double check your seasoning for herbs and salt, then before frying the cakes, check it again. It's not my fault if you don't know how to season your food, so don't complain that it's underseasoned. Capische?
Golden. Brown. Crust. If I see any weak-looking, blonde, Bush-League cakes, you'll be on salad station faster than you can say potato peeler.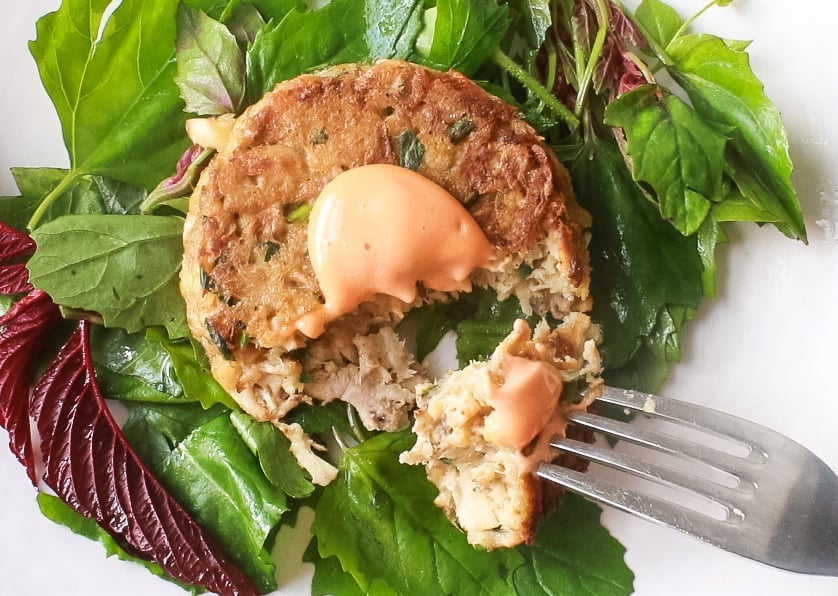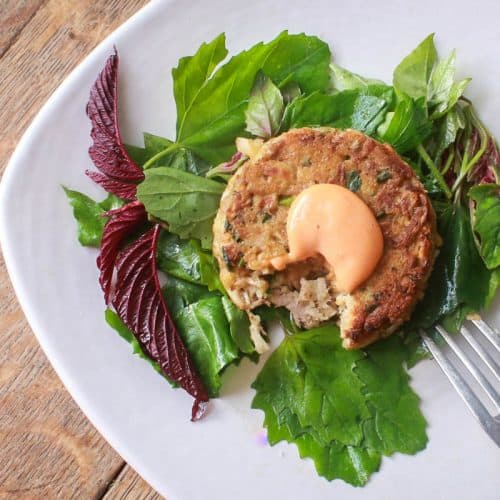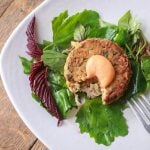 Print Recipe
Lions Mane or Hericium Mushroom Crabcakes
Crabcakes made from lions mane or Hericium mushrooms are a fantastic way to use these mushrooms. Makes 4-6 hefty cakes
Ingredients
Mushrooms
1

lb

lions mane or other Hericium mushrooms

¼

teaspoon

salt

2

tablespoons

water
Cake mix
¼

cup

minced scallion

¼

cup

minced red bell pepper

½

cup

panko breadcrumbs

¼

cup

high fat mayonnaise

2

tablespoons

chopped herbs like cilantro

tarragon, or Italian parsley

1

tablespoon

worcesterchire or similar

I use mushroom ketchup

1

teaspoon

Old Bay Seasoning

optional, a mix of paprika, cayenne, and extra salt can be substituted

1

large egg

Kosher salt to taste
Serving
All purpose flour

for dredging

Flavorless oil

for cooking the cakes

Fresh green salad

Dollop of spicy mayonnaise

optional

Fresh cut chives

optional

Lemon wedges
Instructions
Wilt the mushrooms and remove the water
Pick the lions mane mushrooms into pieces to resemble crab meat. Put the mushrooms in a pan with the water and salt, cover and bring to a simmer, stir, cover, and cook for a few minutes until the mushrooms are wilted and have given up their juice.

Allow the mushrooms to cool, then squeeze out as much water as you possibly can. This step is important as mushrooms, unlike crab, contain lots of water.
Mix with the crab cake mix
Combine the mushrooms with the cake ingredients and mix well. Taste a bit of the mixture (you can cook it if raw egg weirds you out) adjust the seasoning for salt and anything else you're looking for, then allow the crab cake mix to rest for at least 15 minutes to allow the breadcrumbs to hydrate, which will make forming the cakes easier. In a perfect world, you'll let it sit overnight.
Cooking
To cook the cakes, form 4 oz patties of the mixture (it will be delicate, don't worry—the egg will set as they cook). For the most refined look, form the cakes using a ring mold.

Heat a pan with a few tablespoons of oil.

Heat an oven to 350F. Meanwhile, gently dredge the cakes in flour on both sides, tap off the excess, and brown gently on medium heat. When one side of the cakes are golden brown, gently flip the cakes and transfer the pan to the oven and cook until hot throughout, about 10 minutes.
Serving
Remove the cakes to a plate with a fresh green salad, top with a dollop of spicy mayonnaise or aioli if using, sprinkle with chives and serve with lemon wedges on the side. The cakes are also excellent served on a bun like you would a burger.
More