This super simple caramel sauce has been at the top of the list for ways I like to use candy caps. Put it on ice cream, put it on cake, put it on a shoe-it's going to taste great, and it's oh so candy-cappy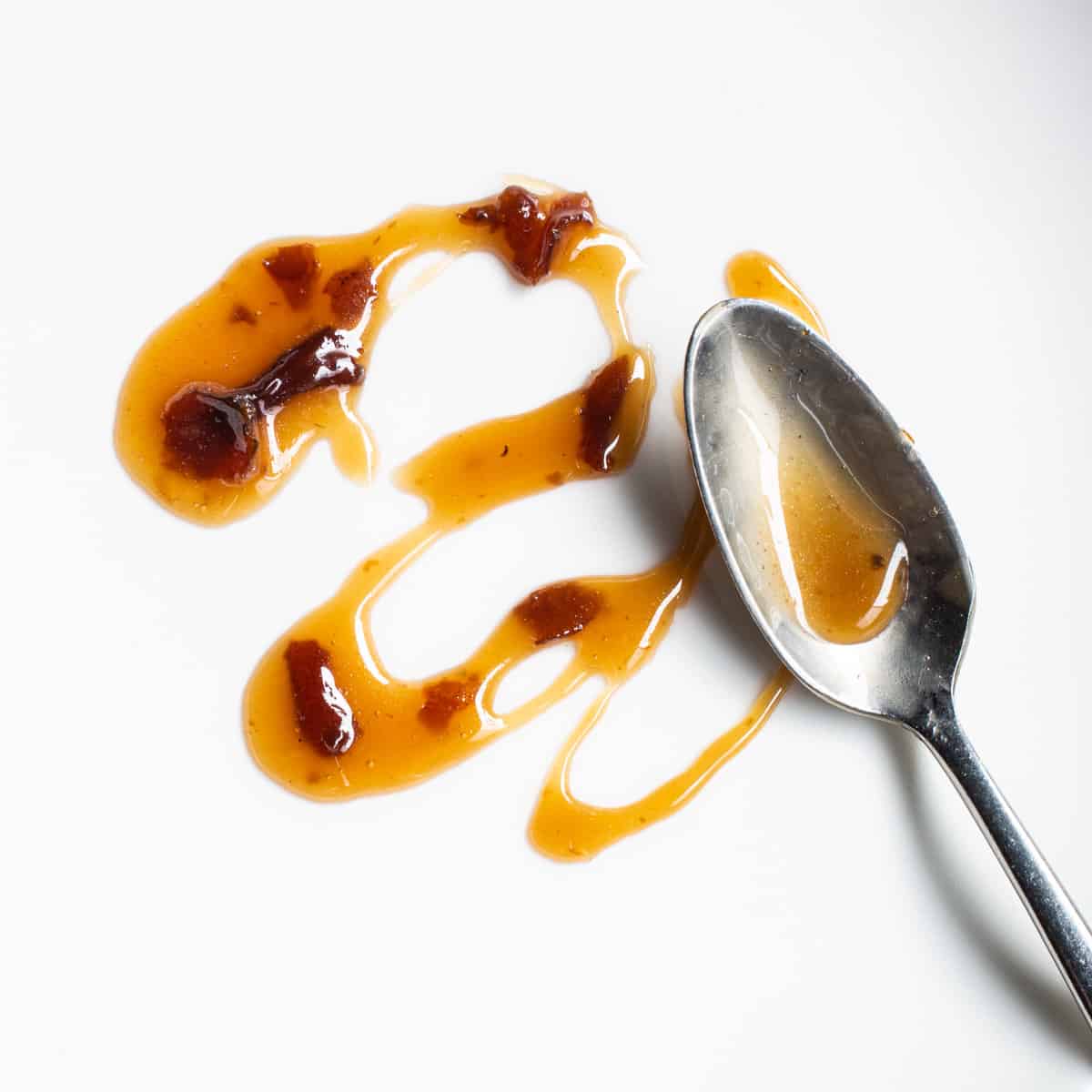 I've been playing around with candy caps a lot lately, and none of the employees at the restaurant have been complaining. The dried mushrooms are so powerful, it seems like you could really do anything with them, but like most mushrooms, the more ingredients you put with them, the less you'll taste them.
In this recipe, I re-hydrate candy caps, then strain the reconstituting liquid to remove any foreign particles. I buy my candy caps from the Pacific Northwest, and chances are if you're cooking with candy caps you are too, and they're likely pretty clean.
My point is that I've had success just grinding up dried candy caps without soaking and straining, then adding them to different sauces and recipes, that was there's no water to try to incorporate into a recipe in order to save some of the mushroom's flavor.
More Candy Cap Recipes
Candy Cap Flan (Creme Caramel)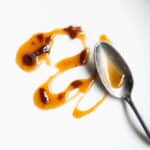 Print Recipe
Candy Cap Mushroom Caramel Sauce
Yield: 1 cup
Equipment
1 2 quart saucepan

stainless steel
Ingredients
1

cup

sugar

½

cup

water

¼

cup

heavy cream

Pinch

of salt

¼

ounce

dried candy cap mushrooms

crumbled* see note

¼

cup

Brandy

4

T

butter
Instructions
If you've never made caramel or creme brulee, you should watch a video of cooking sugar to caramel. I've linked to a video in the notes.

In a stainless steel sauce pan, cook the sugar with ¼ cup of water on medium high heat until the sugar melts and turns to caramel. Turn the hood vent on, or open a window as there may be a little smoke. This is something you need to watch closely as it cooks, but don't stir it too much.

As the sugar slowly changes color from light brown to amber, turn the heat down and swirl the pan to help melt any clumps. If the mixture clumps don't worry, it will melt eventually after you add the cream.

When the caramel is amber colored, but not too dark, add the butter and melt. It will sizzle a lot. Remove the pan from the heat and add the brandy and cook for a minute to evaporate the alcohol. If you have a gas burner the pan may ignite-this is natural so don't worry.

Add the cream, mushrooms, and whisk to incorporate, The heat and reduce the sauce until thickened to your liking.

If it's too thick, add a tablespoon of water at a time to loosen it. The sauce will keep for a couple weeks in the fridge. As it chills it will firm and solidify. To refresh it you can microwave it briefly to make it loose again.
Notes
Mushrooms 
You can crumble the mushrooms for a little texture in the sauce, or grind them to a fine powder in a spice grinder to a smooth sauce. 
How to serve 
You can use this anywhere you'd use a simple caramel sauce. It's great over ice cream, bread pudding, or spooned over a simple chocolate cake. 
Making caramel
If you haven't cooked sugar into caramel before you should get familiar with the process. It cooks at a high temperature and you don't want to get it on yourself. Don't be scared though, it's easy once you get the hang of it. 
Video Suggestion:
How to Caramelize Sugar
Nutrition
Calories:
349
kcal
|
Carbohydrates:
52
g
|
Protein:
1
g
|
Fat:
17
g
|
Saturated Fat:
11
g
|
Polyunsaturated Fat:
1
g
|
Monounsaturated Fat:
4
g
|
Trans Fat:
0.5
g
|
Cholesterol:
47
mg
|
Sodium:
96
mg
|
Potassium:
46
mg
|
Fiber:
0.2
g
|
Sugar:
50
g
|
Vitamin A:
569
IU
|
Vitamin C:
0.2
mg
|
Calcium:
15
mg
|
Iron:
0.1
mg