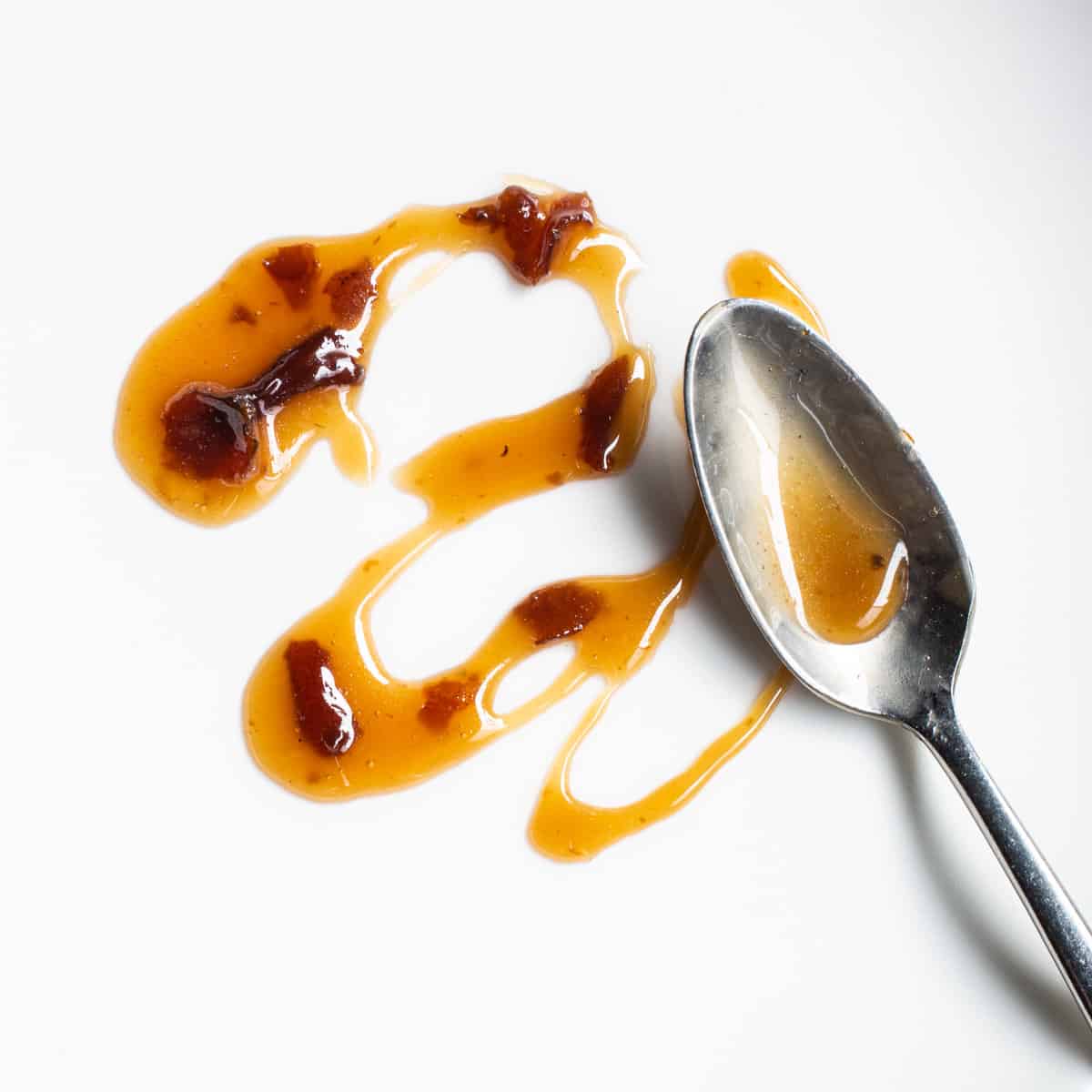 I've been playing around with candy caps a lot lately, and none of the employees at the restaurant have been complaining. The dried mushrooms are so powerful, it seems like you could really do anything with them, but like most mushrooms, the more ingredients you put with them, the less you'll taste them.
This super simple caramel sauce has been at the top of the list for ways I like to use them. Put it on ice cream, put it on cake, put it on a shoe-it's going to taste great, and it's oh so candy-cappy
In this recipe, I re-hydrate candy caps, then strain the reconstituting liquid to remove any foreign particles. I buy my candy caps from the Pacific Northwest, and chances are if you're cooking with candy caps you are too, and they're likely pretty clean. My point is that I've had success just grinding up dried candy caps without soaking and straining, then adding them to different sauces and recipes, that was there's no water to try to incorporate into a recipe in order to save some of the mushroom's flavor.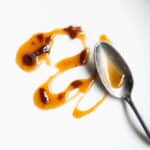 Print Recipe
Candy Cap-Whiskey Caramel
Yield: 1 cup
Ingredients
1

cup

sugar

½

cup

water

¼

cup

heavy cream

Pinch

of salt

¼

ounce

dried candy cap mushrooms

¼

cup

bourbon or whiskey
Instructions
Soak the mushrooms in the water for 30 minutes to reconstitute. Agitate the mushrooms to remove any debris, then remove the mushrooms, strain the liquid through a chinois or fine cheesecloth and recombine the two.

Combine the mushrooms and their liquid, the salt and sugar in a small sauce pot and bring the mixture to a simmer. Cook the mixture until the color changes to light amber, then remove from the heat, add the brandy and ignite, then allow the flames to die off.

Remove the pan from the heat, then add the cream and whisk to incorporate.

If the sauce seems to thin, reduce a bit more, whisking occasionally until thickened to your liking. If it's too thick, add a tablespoon of water at a time to loosen it. The sauce will keep for months in the fridge, but if it's around for that long there's something wrong with you.