Cauliflower mushrooms are one of the most delicious wild mushrooms you can hunt. They're a large and easy to identify, choice edible species, the only problem is finding them.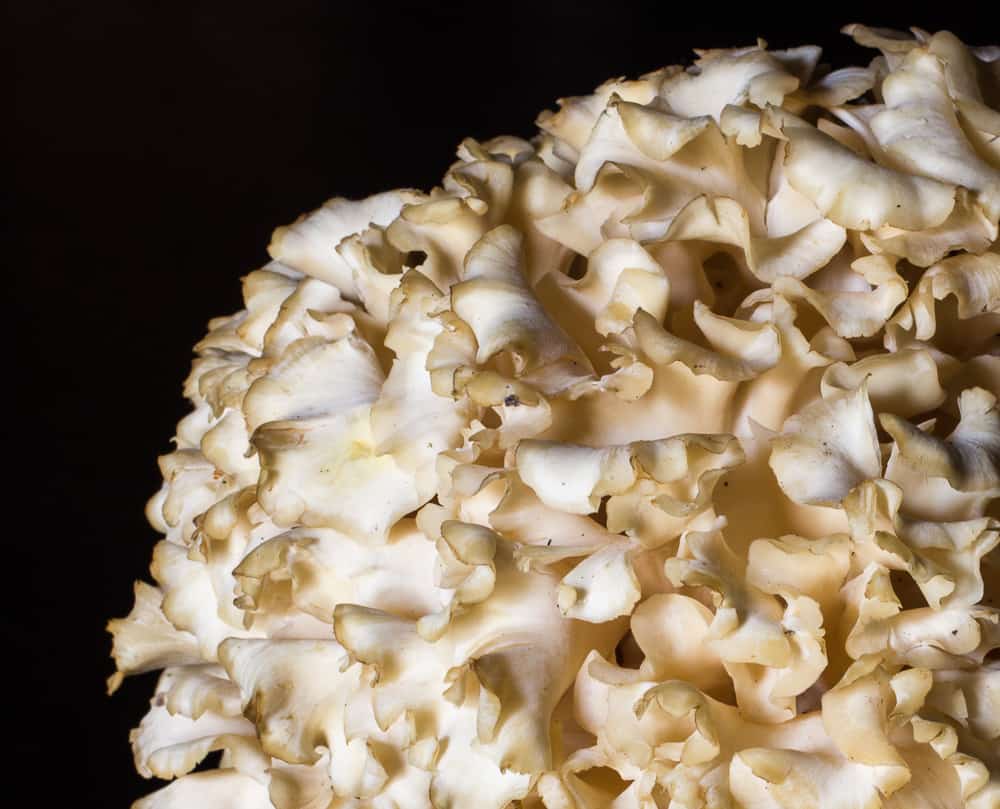 No matter if you live in The Pacific Northwest or South Carolina, one thing remains the same: these aren't a mushroom you'll find every day.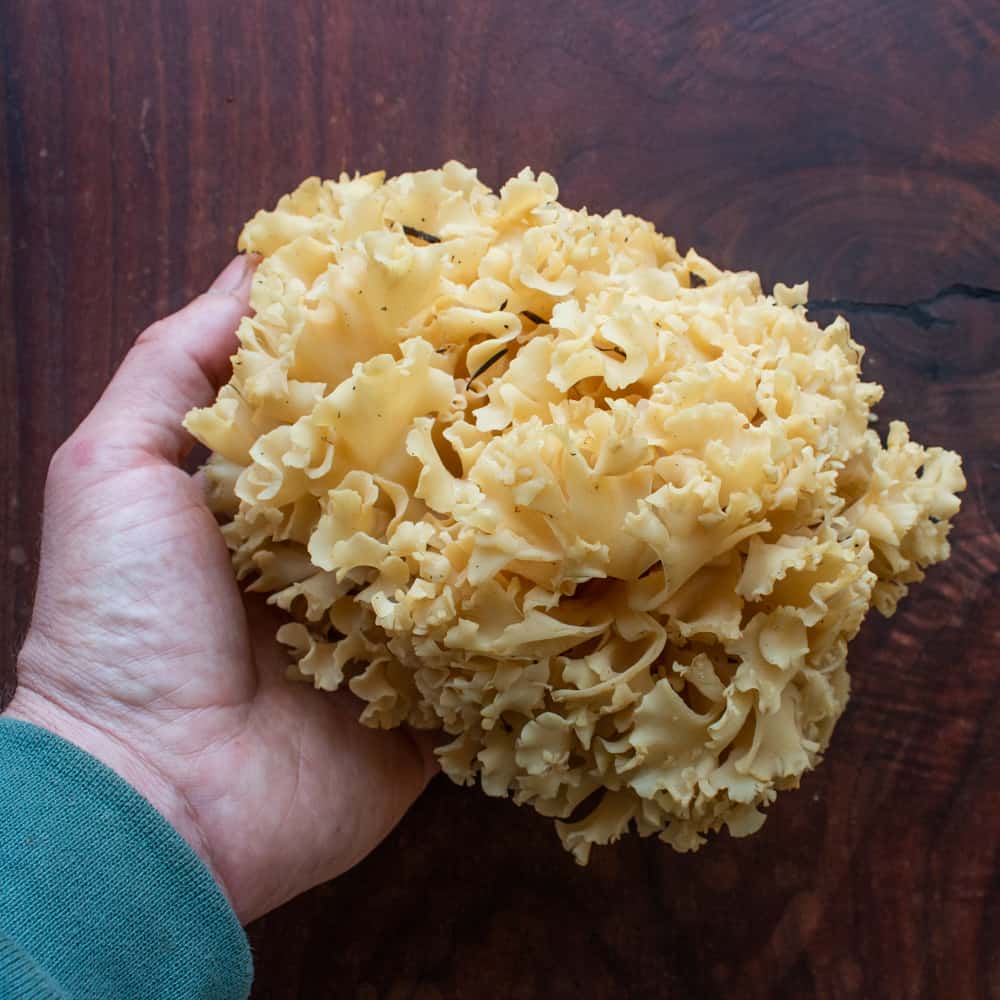 Unfortunately for me, these are extremely rare in the Midwest, and I've only heard of a handful of instances of foragers coming across them-twice in Wisconsin and once in Minnesota, to be exact. Thankfully I have friends who take me out when I travel.
Identification
A number of sparassis species grow in the United States: Sparassis crispa and Sparassis radicata on the west coast, and Sparassis spathulata and americana on the East Coast. I've eaten s. radicata, s. crispa and s. americana, and they're delicious and interchangeable in recipes. In Europe, they have Sparassis brevipes.
Quick ID Tips
Mostly I see these growing with pine trees and pine stumps
The fruiting bodies look like head of cauliflower with a color that can range from pure white to light brown.
Just like hen of the woods, they'll only grow at the base of the tree, never from the trunk.
They have a white spore print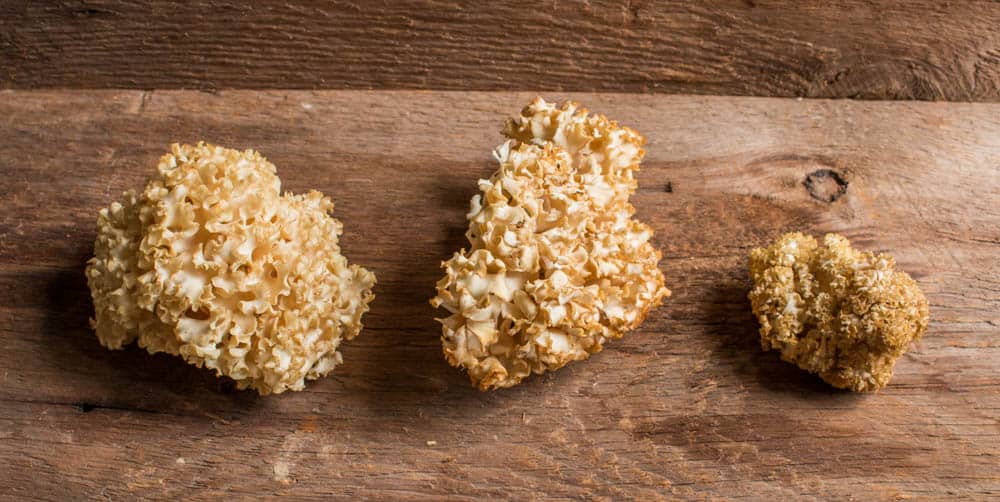 Hunting
All of these mushrooms can grow on both deciduous and coniferous trees, but I see the most cauliflower mushrooms being harvested growing with pines, where they typically grow over the roots of coniferous trees. Like their polypore cousins (with the exception of hens), these are also impossible to grow, at least at the time of this writing.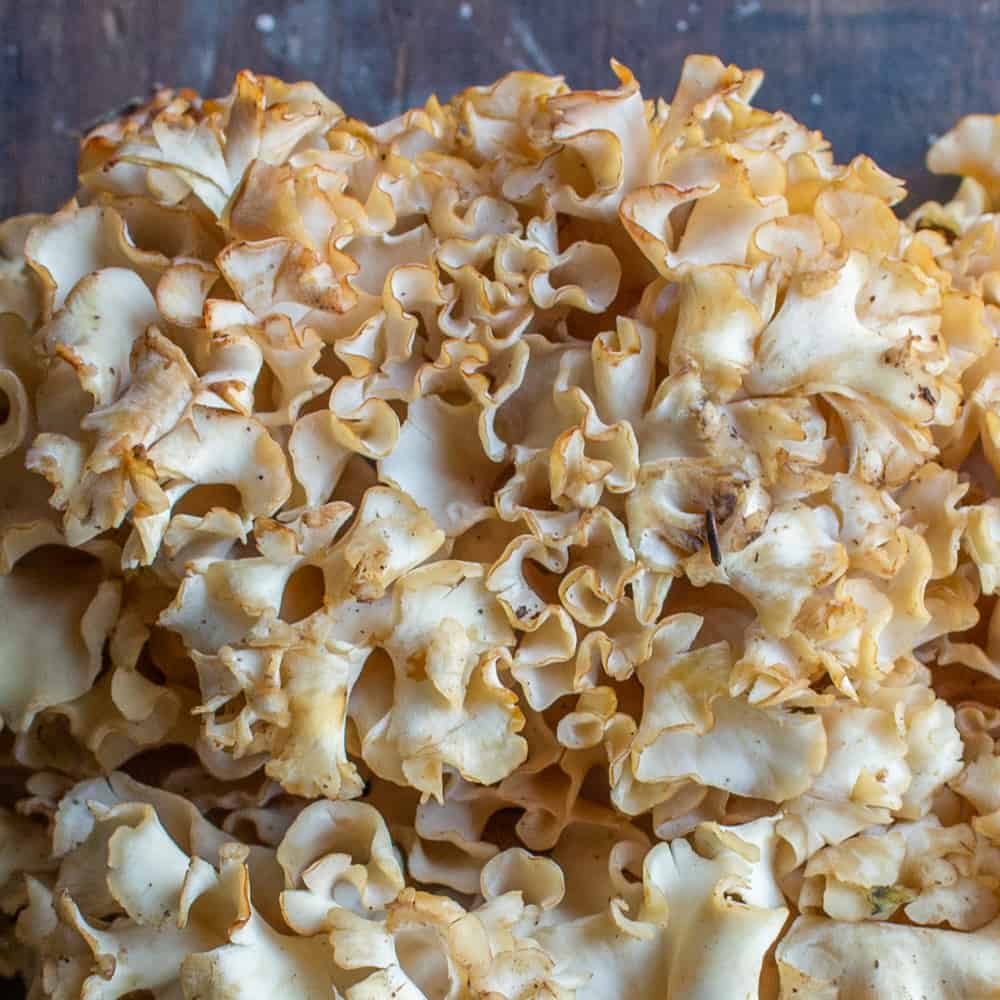 Like their cousins, the hen of the woods and chicken of the woods, cauliflower mushrooms are saprobic parasites of trees that cause a brown rot in the host, so looking for woods with damaged trees or stumps can be a good bet. One of my friends swears by Scots pine.
If they don't grow near you, the good thing is that these are sold commercially. West Coast Wild Foods sends me some occasionally, and you can order large or small amounts during Autumn.
Cooking
First you'll want to clean the mushrooms. It can be easy, or difficult depending on how they grow. As cauliflower fungus are kind of loose and open, it's harder for debris to get stuck inside them, but you will want to check them over for pine needles and the occasional insect.
Here's what I do: tear the mushroom into bite-sized pieces the size of cauliflower florets, swish them in a big bowl of cold water if needed, then put them, laid out on paper towels to dry.
Once the mushrooms are dry, put them into a zip-top bag with a fresh paper towel and refrigerate them. Fresh and clean, they'll last for 4-5 days or longer in the fridge-less if they contain bugs.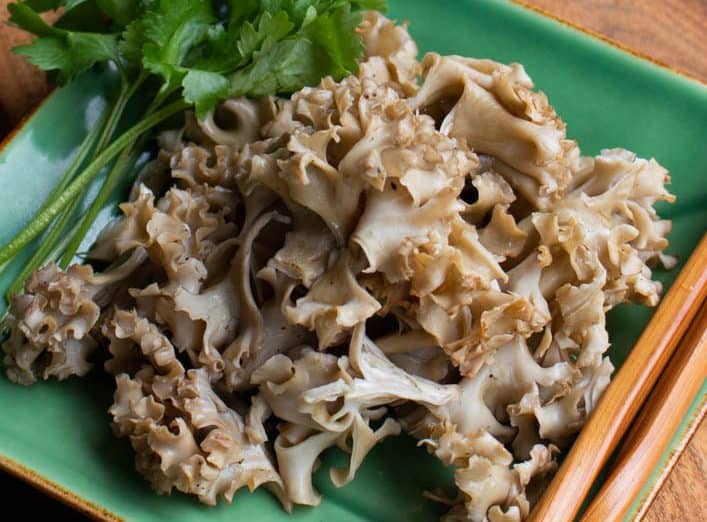 Worms and insects
Even very young, perfect mushrooms often have insect larvae that resemble maggots inside them, and the longer they stay in the fridge, the more the bugs will eat and grow in size.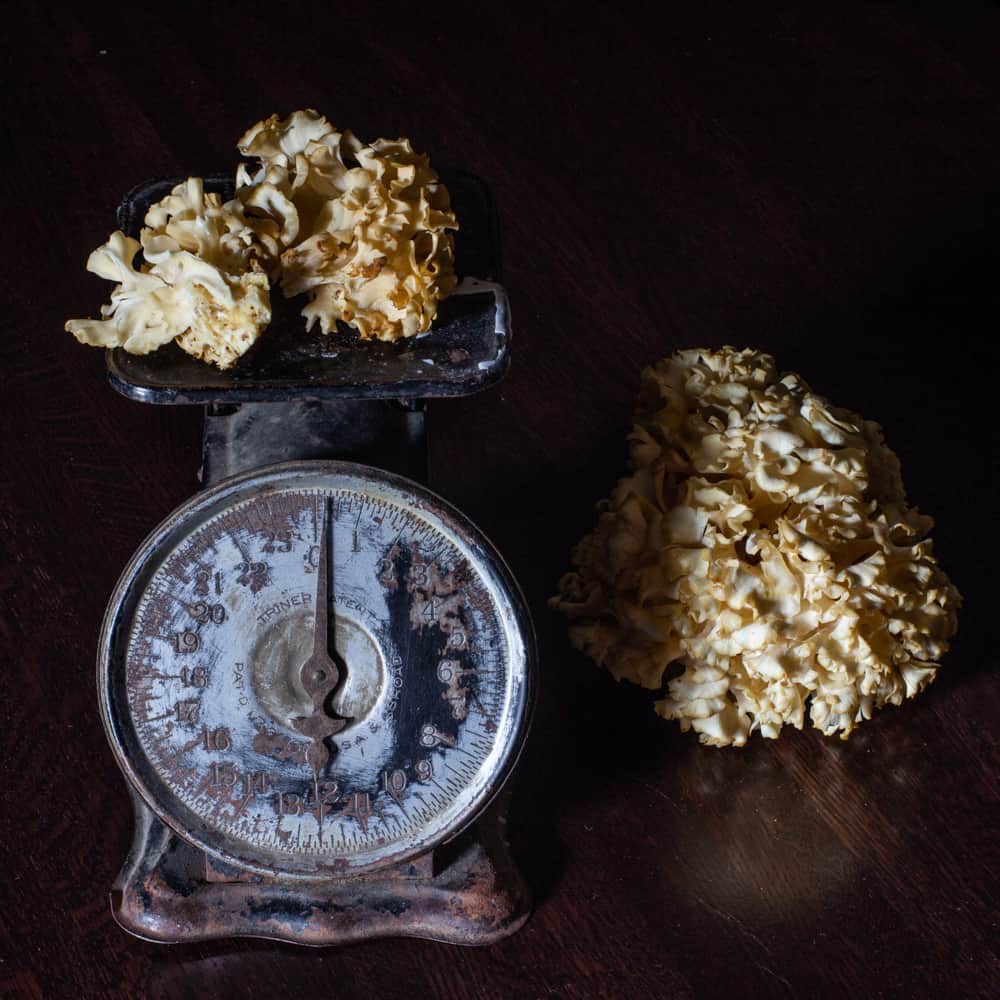 To check for bugs, inspect the base of the mushroom where it attaches to the ground for holes, and cut away any brown or discolored portions with visible tunneling before bringing them home.
General Tips
These are a fleshy fungi with a unique shape and texture some people will call "noodly". Since they have a similar texture to al dente egg noodles, one of my favorite things is to mix them with small pasta. Farfalle is one of the best. Some people use them like a low-carb pasta.
For a simple side dish, heat a cast iron skillet over medium heat with a little olive oil, then add the mushrooms cook for a bit until they release their water, then add kosher salt and pepper and cook until they're golden brown. Simple can be ok.
If it's your first time eating, make sure to taste a small amount to make sure you don't have an allergy, as with eating any new mushroom.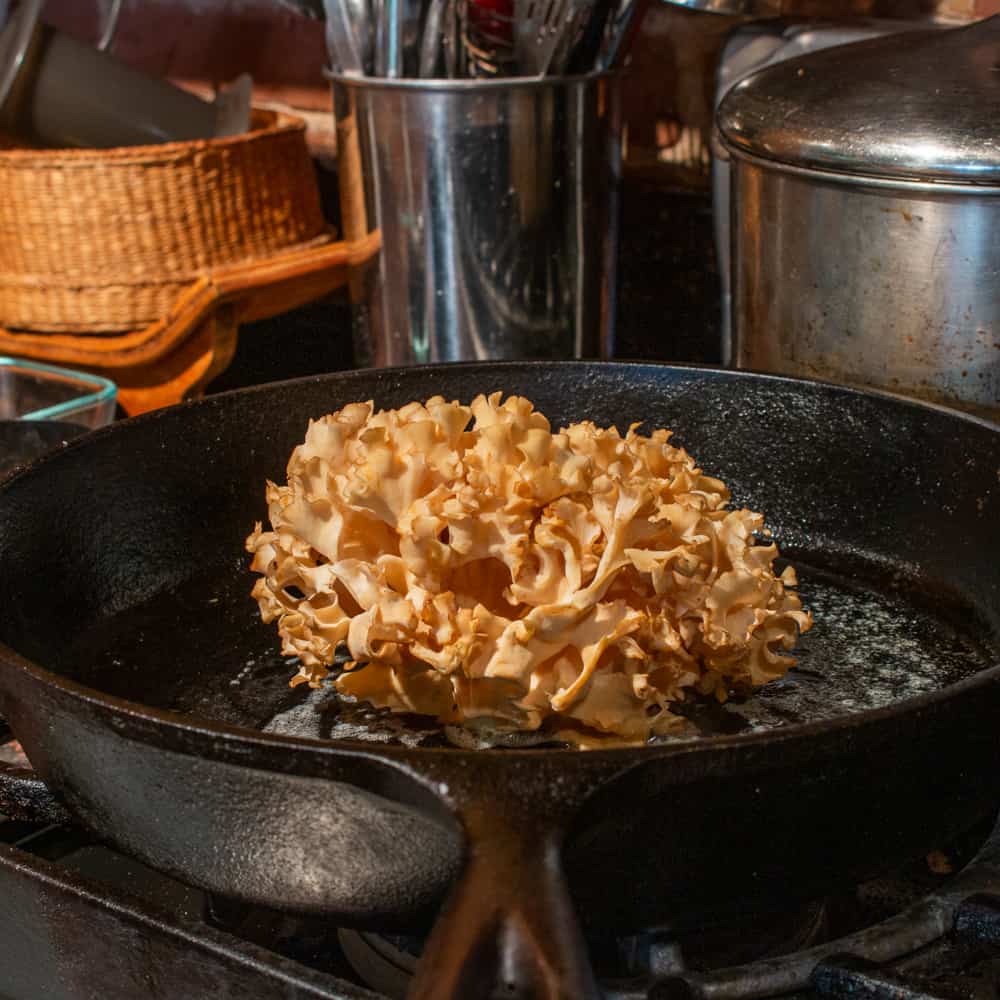 Lots of moisture
These mushrooms contain a lot of water. Quick-cooking or dry-sauteing can work. If you stir-fry them or cook too fast, you can end of with a puddle of water on your plate-just ask the chef who lost to me in a T.V. competition 🙂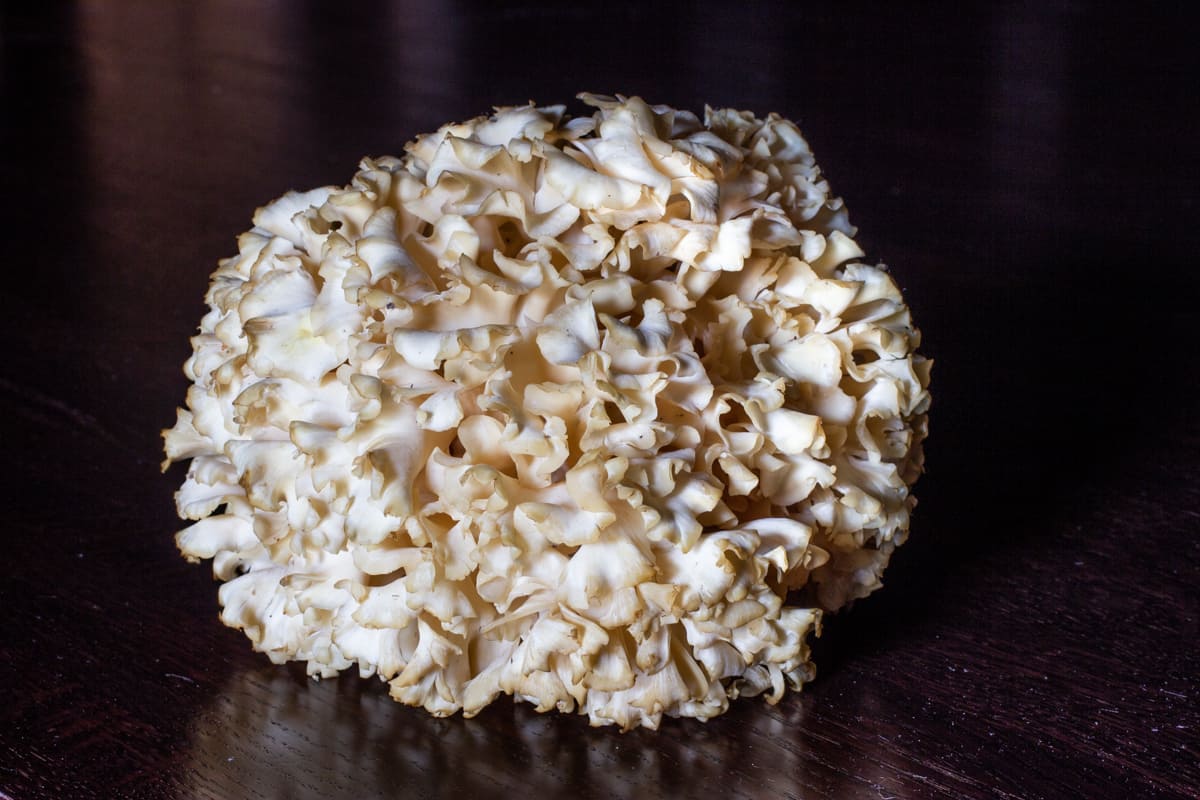 Recipes
Over the years I've made some awesome stuff with these mushrooms. Here's a few of my favorite cauliflower mushroom recipes.
While they're one of the ultimate soup mushrooms, I'd try my cauliflower steaks if it's your first time, or if you need a new recipe. Simple ingredients are the best.
This is a great way to cook these. Just like hen of the woods, you can cook big chunks of these like a piece of meat. There's a little technique involved (a double-cooking process) but it's easy, and the results will blow you away.
Mushrooms with a white wine sauce, a good amount of butter and herbs mixed with a pasta of a similar shape for a contrast in texture. This is a versatile dish you can tweak with whatever you have around.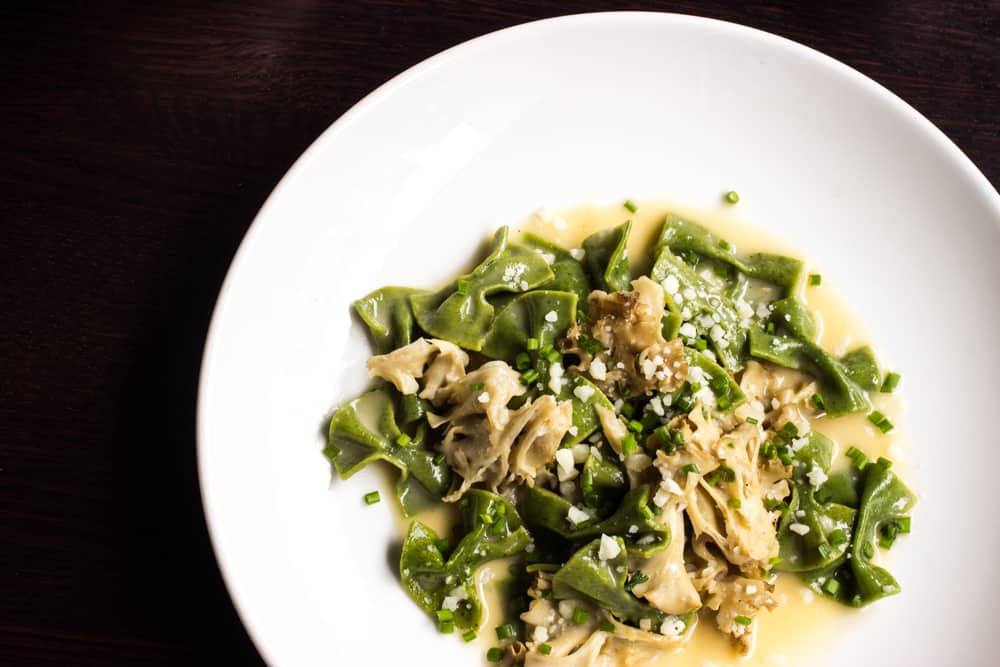 A reader favorite. Sparassis cooked and mixed with tender cabbage, baked with cheese and topped with breadcrumbs and a little butter for an easy side dish or vegetarian entrée. Just add a green salad and fresh ground black pepper.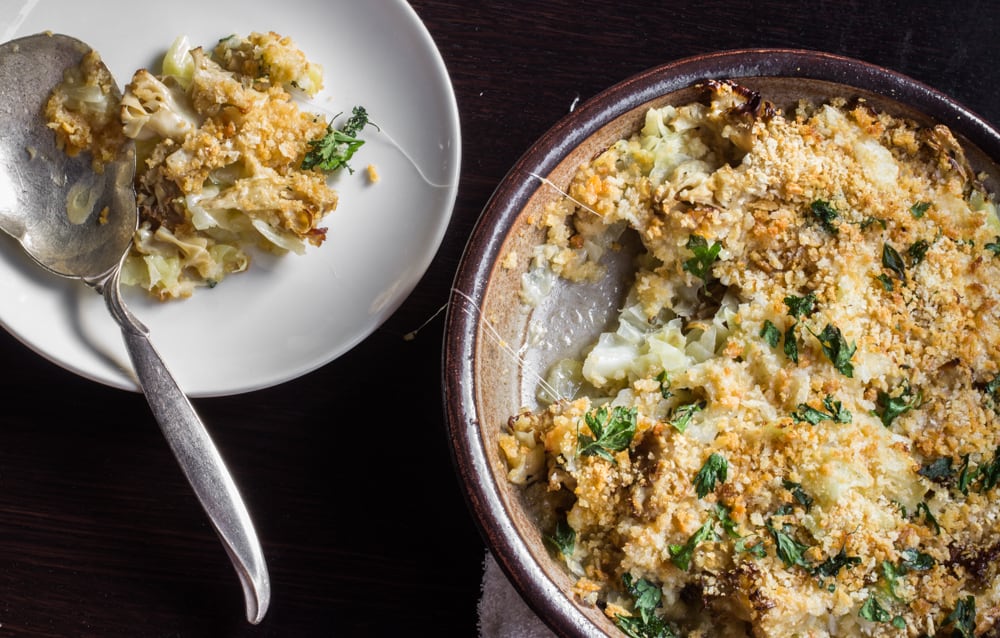 A simple Italian-style dish of simple white risotto, topped with a juicy mushroom ragu. You can substitute a lot of different mushrooms here, too. This is a good side dish or vegetarian entrée.
Inspired by Japanese cooking. Since these mushrooms are delicate, steaming them is another good option to consider, especially if you're tired of butter, cream and cheese.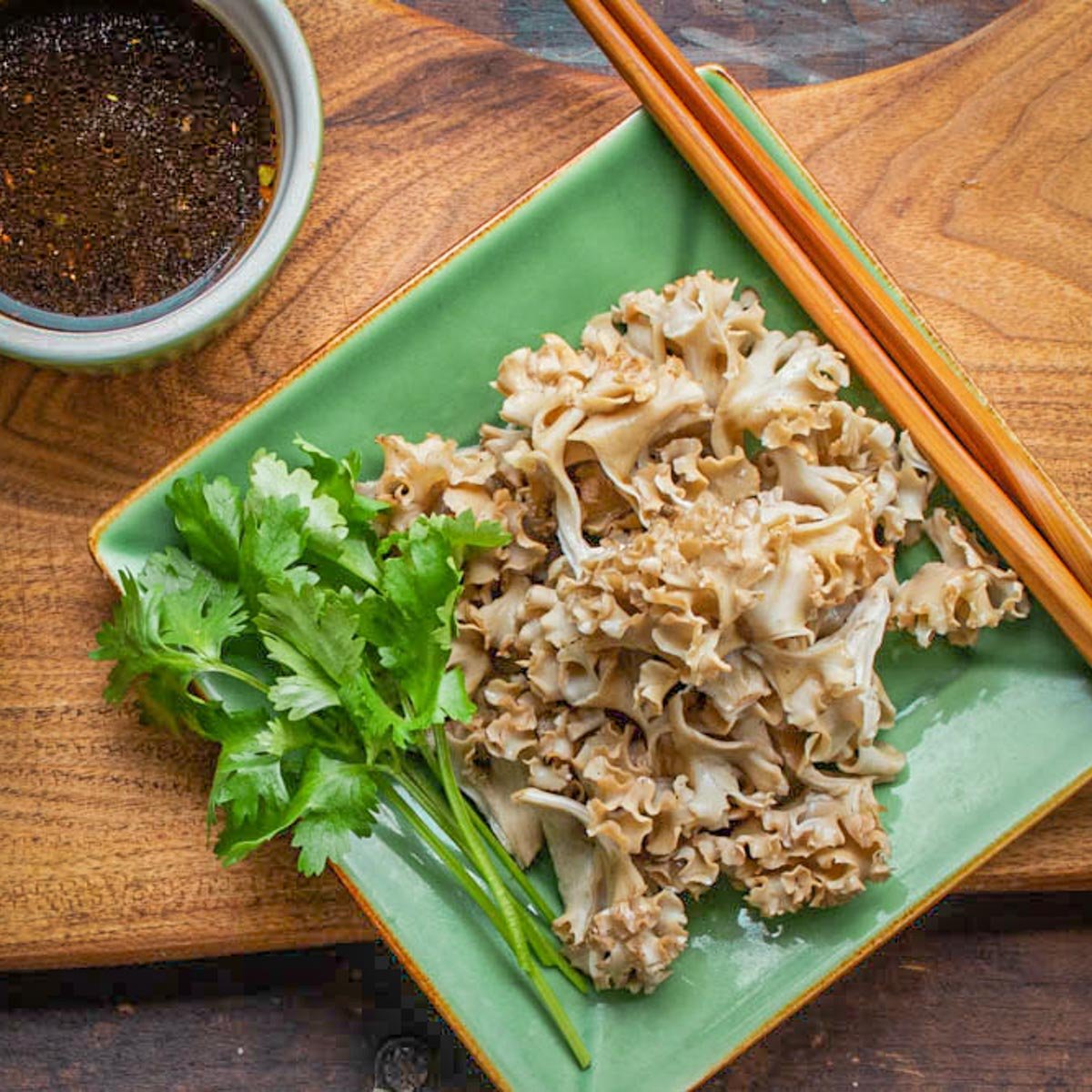 Tear the mushrooms into small pieces dipped in a zippy ponzu sauce is the perfect thing for when you don't want to spend a lot of time in the kitchen and want something light and fresh.
More
35 Essential Wild Mushrooms Every Forager Should Know
References
Mushroom Expert: Genus Sparassis