The simplest things are often the most delicious-this ice cream is a perfect example. A while ago I was flipping through the Grammercy Tavern cookbook after I got to meet a hero of mine: Dorothy Kalins, founding editor of Saveur magazine, and mentor to my girlfriend (a talented writer in her own respect).
The Tavern cookbook is just one of the multitude she has worked on as editor. There were plenty of great recipes, but the mint ice cream with fudge sauce was the one that I had to take a picture of and work on tweaking later.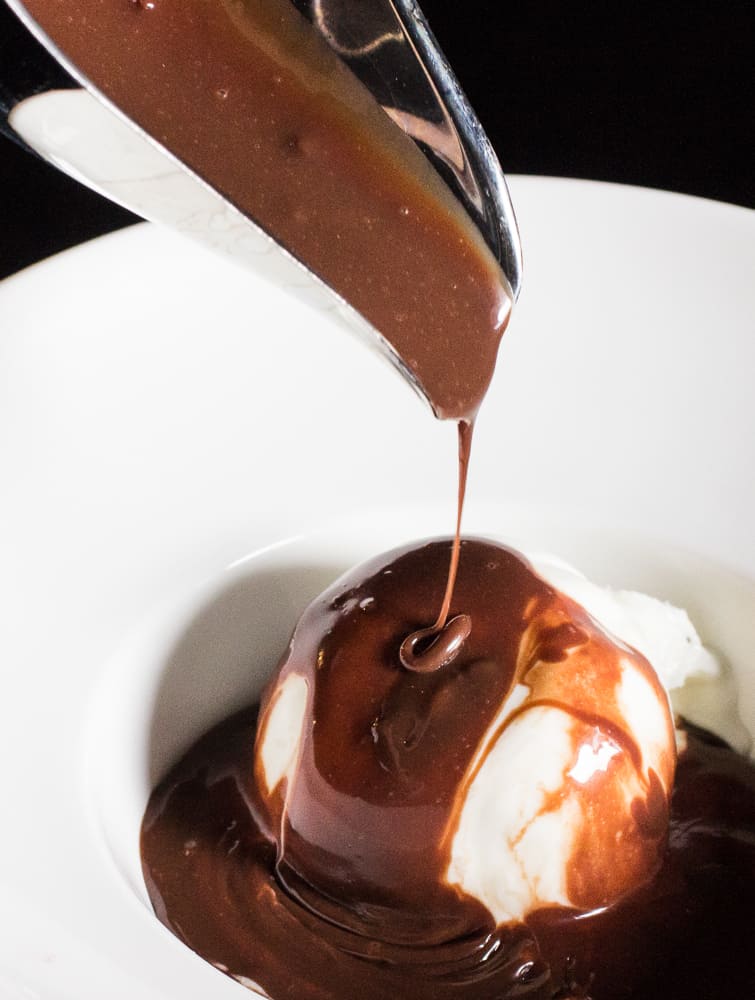 Chef Michael Anthony and the Tavern serve simple food cooked with solid technique, different, but not too different from what I do at the Salt Cellar, just seasonal dishes made well.
I'm a total ice cream nut and I'll make it out of anything, but this ice cream is special. Last year I wrote a post about some chickweed and watercress that stay alive through the winter at my girlfriend's farm in Menomonie Wisconsin. Just so happens that the wild mint likes to stay alive too in the valley where they live, and the cold seems to even intensify it's flavor. If it's the cold making it taste so good, or if it's just my imagination and lack of things to pick this time of year I don't know, but I do know it tastes really, really good.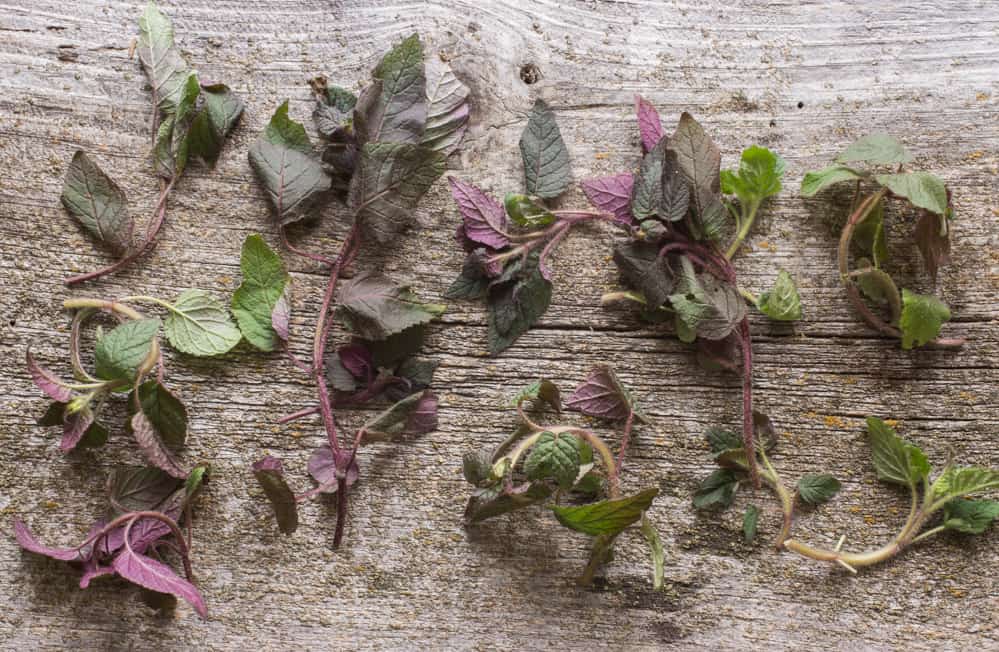 Lastly, hat's off to Michael Anthony here for creativity as the ice cream base has no eggs. Instead, as a thickener it contains cornstarch. With the price of eggs hitting record highs this year, I've been experimenting with this ice cream, and getting good results. A number of regulars at the restaurant have told me it's the best ice cream they've ever had. We can keep the cornstarch part a little secret between us. 🙂
Homemade Peppermint Ice Cream with Coffee Chocolate Sauce
Yield: roughly 4 cups of ice cream 
Ingredients
2

cups

milk

1

cups

cream

¾

cups

sugar

2

Tablespoons

cornstarch

Tiny pinch of salt

¼

cup

packed wild mint leaves

or garden mint, washed and cleaned
Instructions
In a saucepan, combine 2.5 cups of the milk, the cream, salt, and ½ cup of the sugar and bring to a simmer over medium heat, stirring until the sugar dissolves.

Meanwhile, in a small bowl, whisk ¼ cup sugar and the cornstarch, then whisk in the ½ cup milk. Ladle the simmering milk-cream mixture into the cornstarch mixture, then transfer back to the sauce pan and simmer for 2 minutes more, whisking constantly.

Bring the mixture to a boil, whisking constantly, then add the mint and stir to incorporate.

Allow the mixture to infuse for 20 minutes, then pass through a strainer, pressing down with a ladle to extract the juices, and chill over night. The next day, spin in an ice cream maker, transfer to a container and freeze in a labeled, dated container.
Notes
The most important part of this is to not over-infuse the ice cream base. If you let the mint sit with the base for too long it'll taste like crest.
I only used the cornstarch base here since it's interesting and good to keep around as a vegan ice cream option, if you want to use another ice cream base you like, do it.
Nutrition
Serving:
4
oz
|
Calories:
290
kcal
|
Carbohydrates:
32
g
|
Protein:
4
g
|
Fat:
17
g
|
Saturated Fat:
11
g
|
Polyunsaturated Fat:
1
g
|
Monounsaturated Fat:
4
g
|
Cholesterol:
55
mg
|
Sodium:
42
mg
|
Potassium:
160
mg
|
Fiber:
0.02
g
|
Sugar:
30
g
|
Vitamin A:
715
IU
|
Vitamin C:
0.2
mg
|
Calcium:
127
mg
|
Iron:
0.1
mg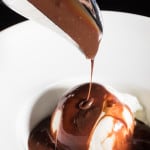 Print Recipe
Coffee Chocolate Sauce
Ingredients
1

cup

semi-sweet chocolate

chopped fine (roughly 6 ounces-you could use chips for this )

1 14

ounce

can sweetened condensed milk

¼

cup

espresso or strong coffee

optional

2

tablespoons

butter

1

teaspoon

high quality vanilla extract
Instructions
Melt all ingredients together in a double boiler, stirring occasionally.

If you have a microwave you can probably get away with melting this on low heat if you keep an eye on it. The sauce can be refrigerated after melting, and reheated with a little water, milk or more espresso if you like.