Wild grapes are one of the easiest, most bountiful wild fruit I know of. In this post I'll tell you everything you need to know about harvesting, identifying and cooking with them.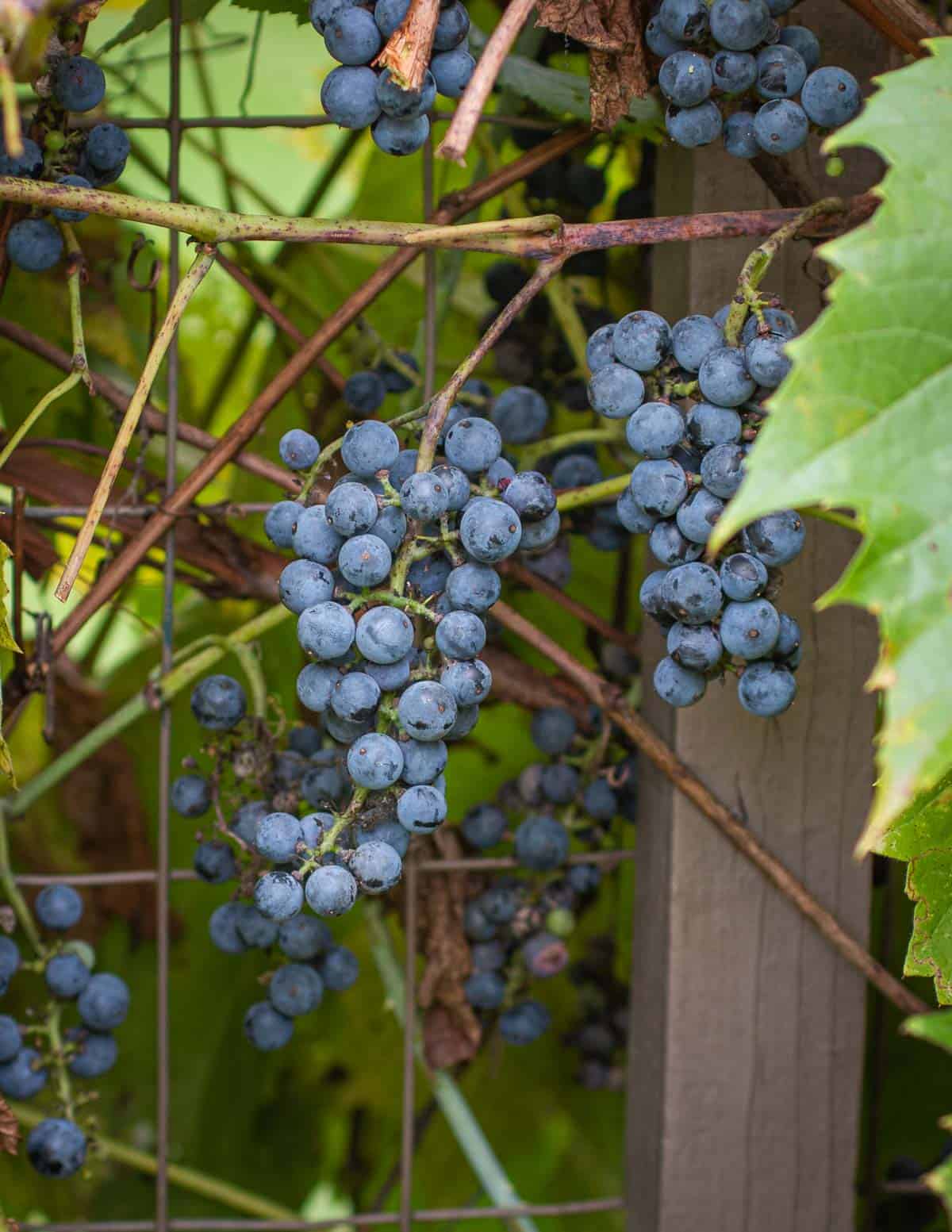 Wild grapes will always have a special place in my heart: they're the first wild fruit I ever picked, tasted, and really enjoyed cooking with. I first read about my local river grape (Vitis riparia) that grow in the Midwest in the book The Forager's Harvest by Samuel Thayer. After I was primed to notice them, like a lot of other plants, I started to see them everywhere.
Habitat
They love to grow alongside roads, and the edges of forests and parks. I know a number of parks around that have huge wild grape populations right in their parking lot that produce. Really anywhere that gets more sun that in the thick of the woods you will find these.
My grandmother has a wild grape vine that has grown up her trellises on the side of their deck, and their friends come every year to pick the grapes and make wine with them. Wild grape wine is great, sure, but wild grape jelly is even better.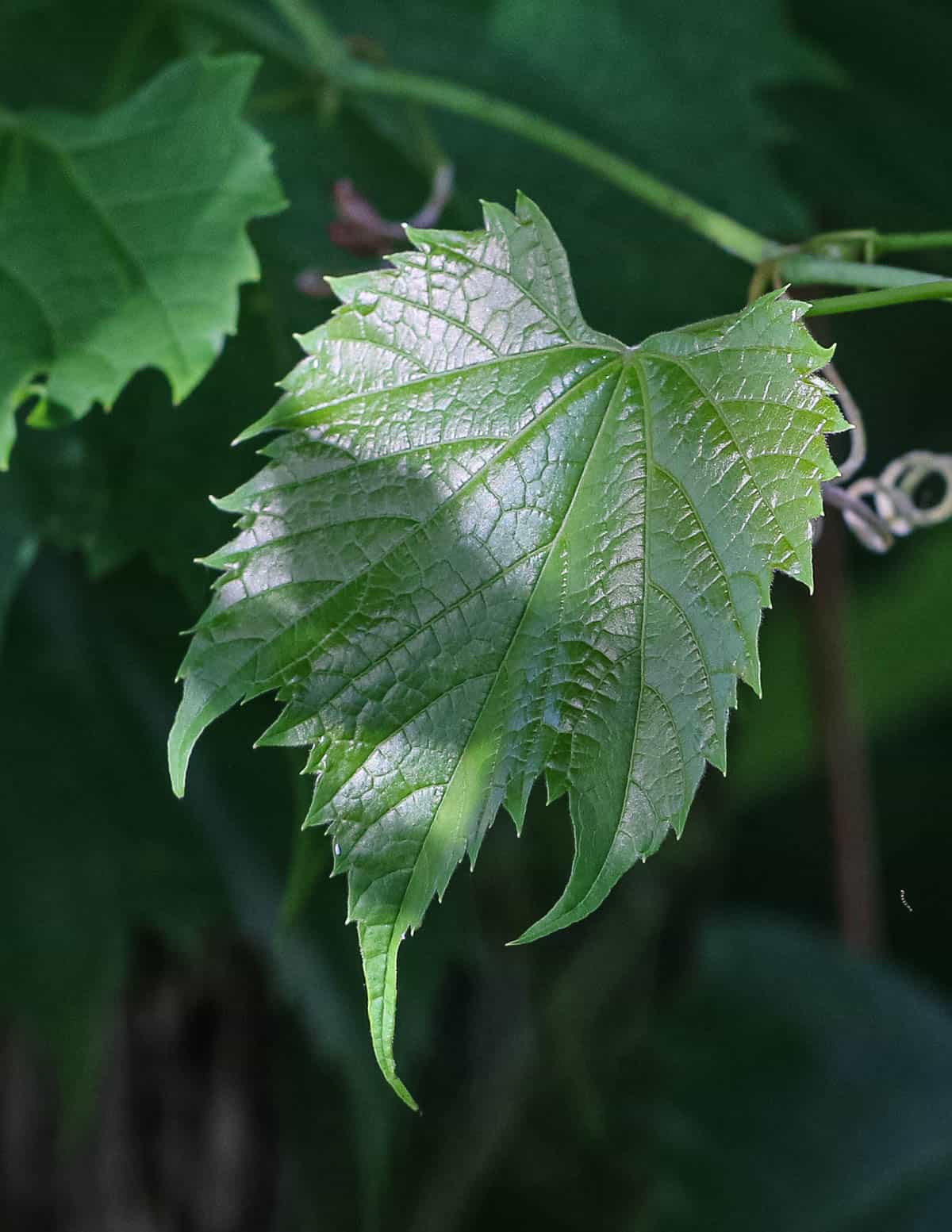 Harvesting
When Summer is peaking in the Midwest, generally around August for me, I might start to pick wild grapes. My harvest plan begins much earlier though. If you're out hiking for other things like mushrooms, herbs and plants during the growing season, it's easy to see where the grapes will be fruiting heavy-- I like to take a picture on my phone and make a note of really good patches and places to come back to.
When the grapes are ripe, deeply colored and filled with juice (filled is relative here) I strip them from the branches and put them in a box or something that won't rip if it gets damp. Plastic food-grade cambros, cardboard, and under-bed containers are good too, since the grapes are spread out horizontally so as to not crush the fruit on the bottom.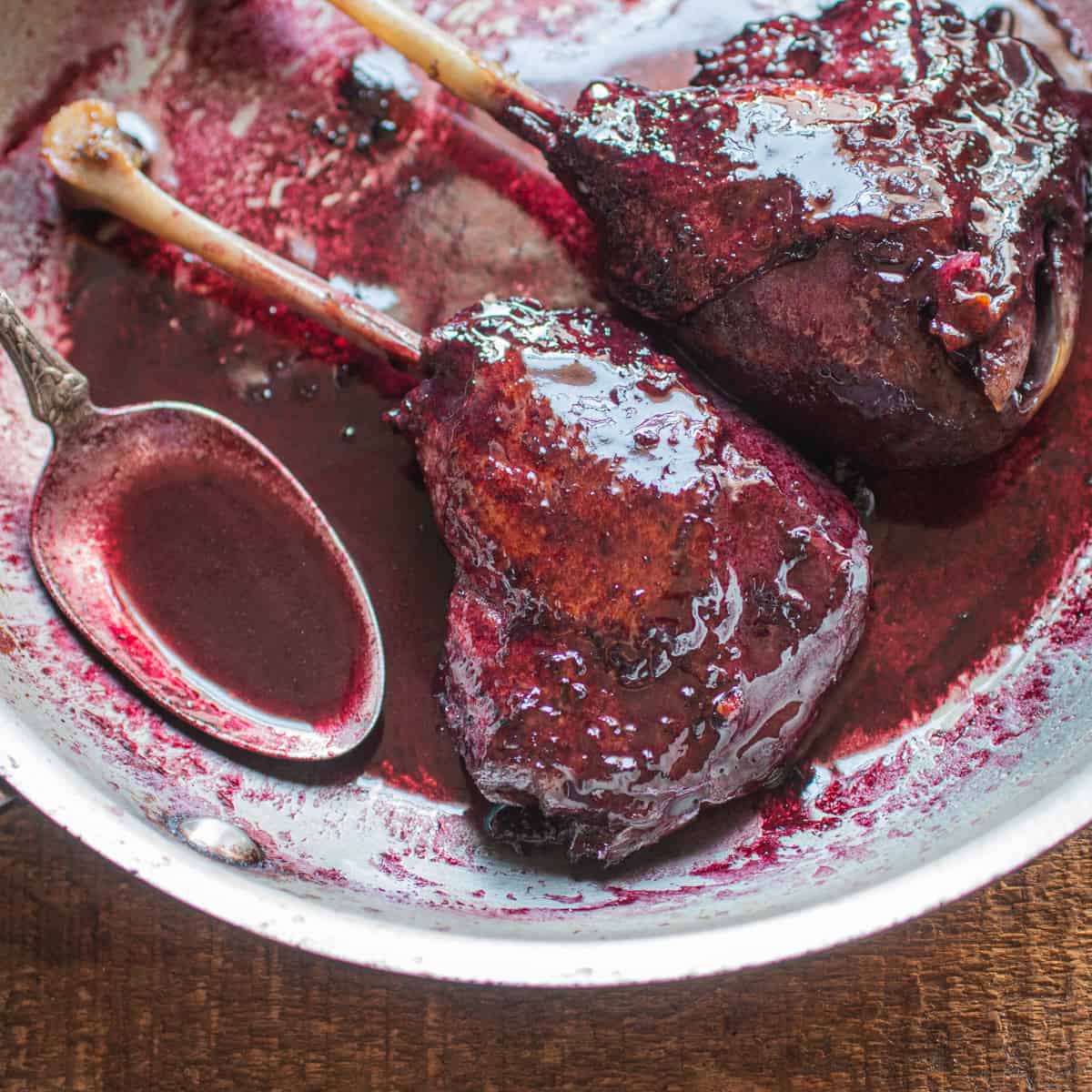 Should you pick after a frost?
A common piece of folk wisdom for harvesting a number of fruits is to wait until a frost to make them sweeter. While this does work, it generally takes a couple hard frosts for it to be noticeable, so I just wait until the grapes are nice and ripe, without worrying about a frost, since, by the time a frost comes, wild grapes can also be dried out, which will directly affect the amount of juice you get from them.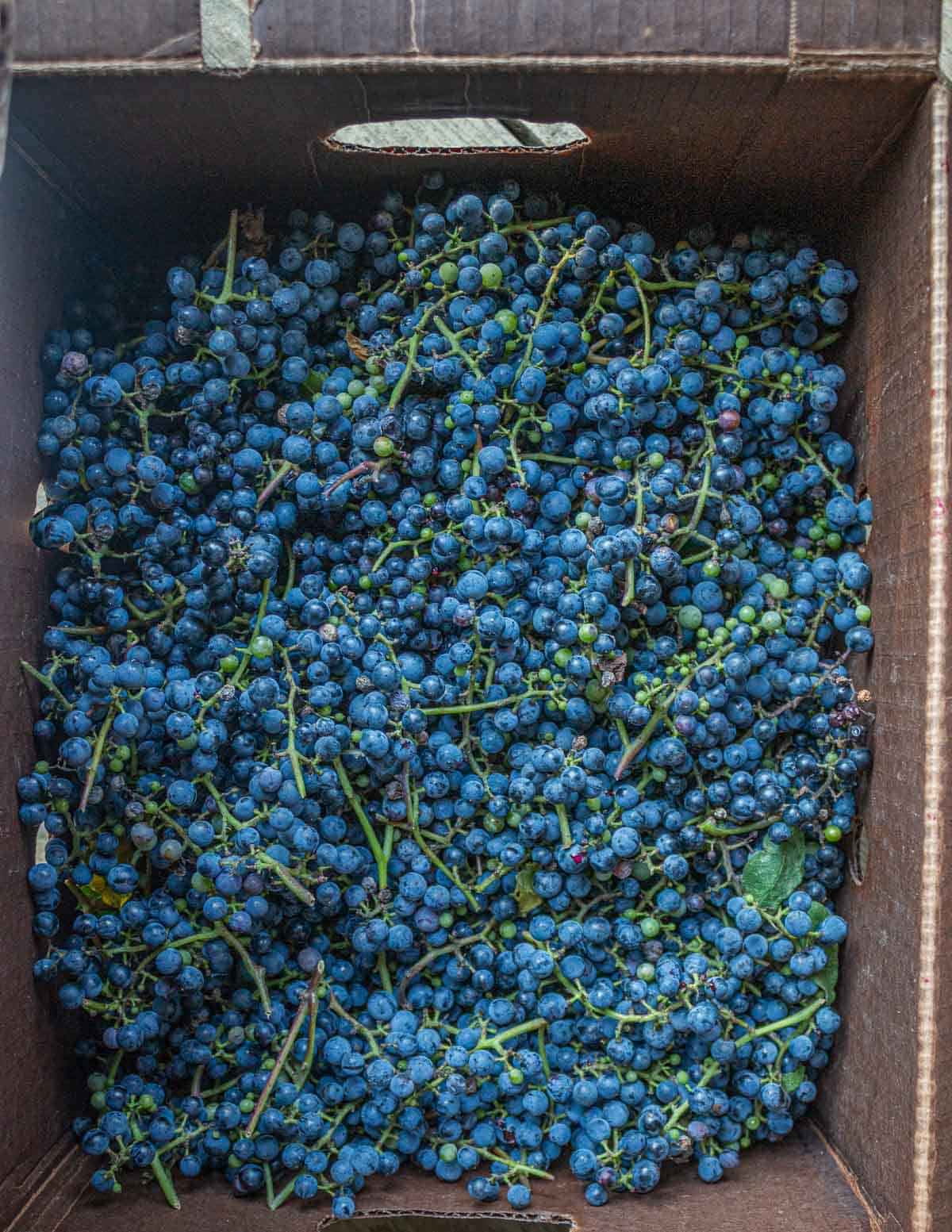 Processing / Juicing
Once I bring the grapes home, I try to process them quickly so they don't dry out in the fridge. Here's what I do:
Take the grapes, stems and all, making sure they're clean and free of grit (taste a few to make sure and wash if you need/want) and put them in a large pot. Next, I mash the grapes up with a potato masher, mixing it around here and there to make sure I'm getting grapes from the bottom.
When the grapes are mashed up and juicy, I add some water, just enough to make sure that the grapes are completely covered by an inch or so of juice. The reason for the water is that wild grape juice is very thick, and a little extra liquid will make processing much easier-it will not dilute the strong flavor of your wild grape juice.
After the grapes are mashed up and I've added the water, I put the pot on the stove and allow it to get hot enough to steam. Don't bring the pot to a boil, you just want to get it warm as it makes the juice relax and will help it go through a strainer, which will give you the highest yield possible.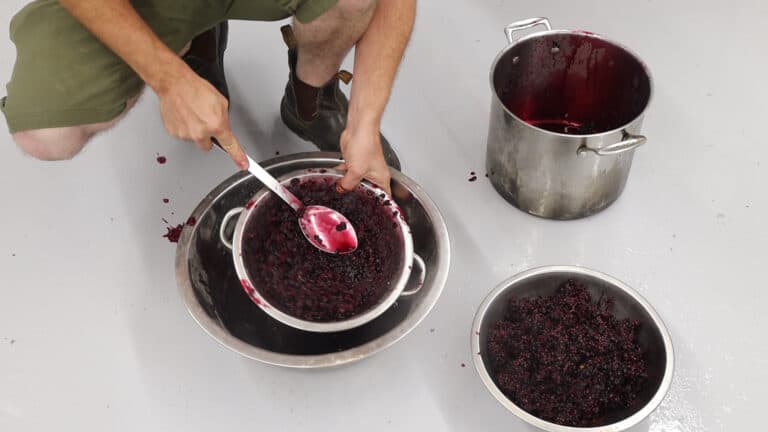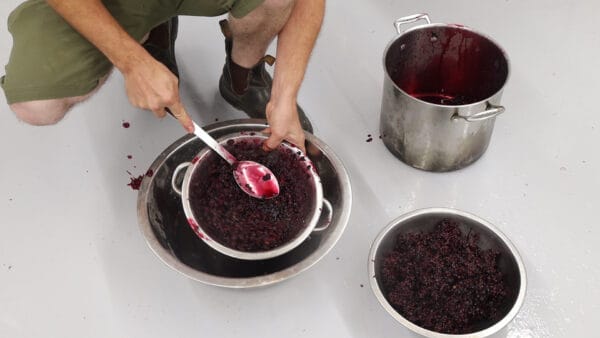 I carefully dump the grape juice and skins into a colander in a large bowl, allow it to drain, then I remove the leftover skins and stems, allow them to cool until I can handle them, then wring out the juice.
This is a messy process, and you'll see in the video at the end of this post that I do it in a garage. You don't want to do this in a kitchen or inside the house.
From here I strain the thick juice one more time through a fine strainer. The finished grape juice can be frozen, or processed into things like jelly or wild grape reduction, etc.
Making vinegar from the scraps
You're not done yet! There's still goodness left in those wild grape stems, skins and pits, and while you could pour some water over them, mix them up, and strain it to get a weak juice.
I prefer to use the leftover mash to make homemade vinegar that I use instead of red wine vinegar. It's fantastic. See the full recipe with proportions for fruit scrap vinegar here.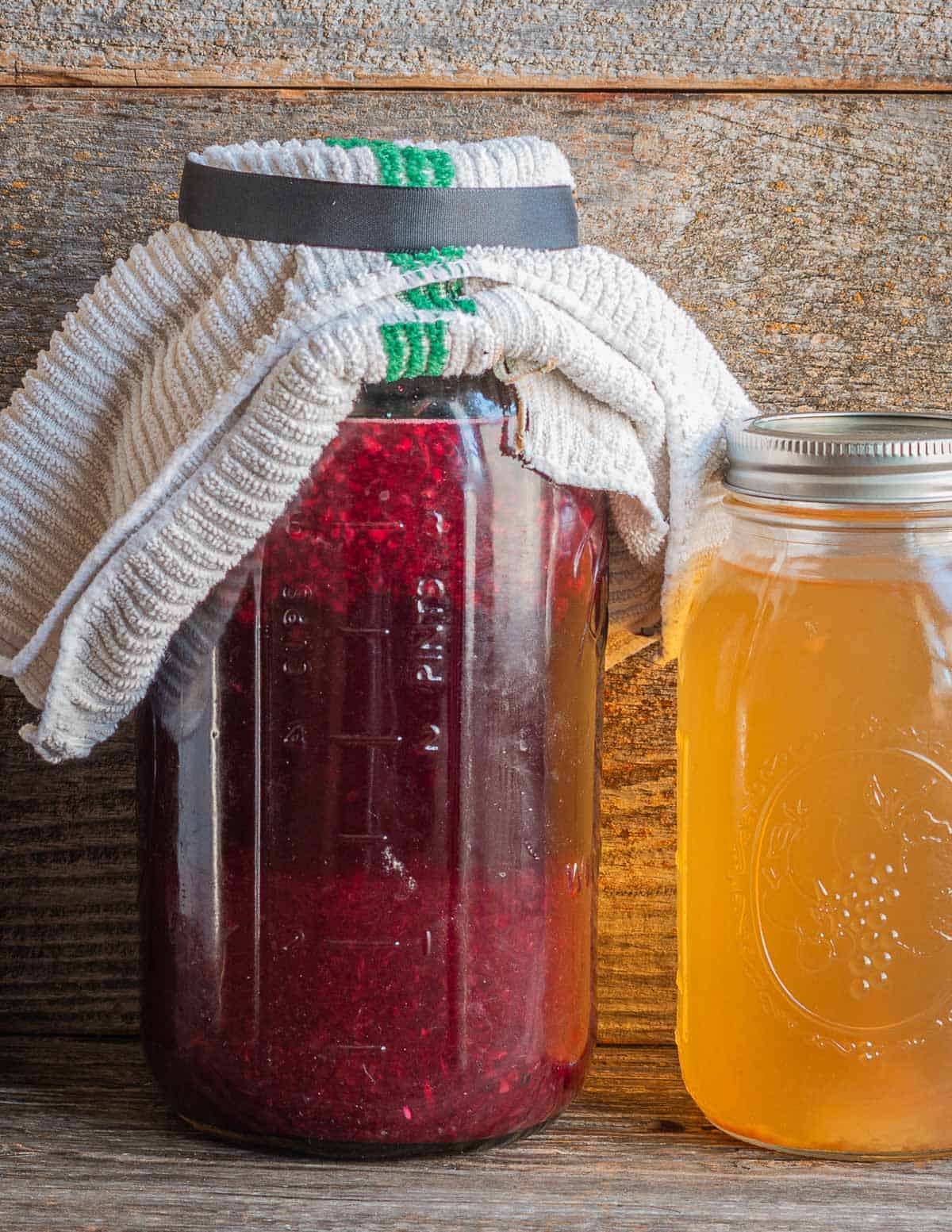 Tartaric acid
You can use raw grape juice pressed from the fruit too, but you'll get a lot less juice, and it's very, very strong. Wild grape juice is not something you're going to be pouring into a juice glass for breakfast as it's incredibly tart, but also since it has tartaric acid crystals that can cause loose bowels when drunk in quantity.
I can't drink the juice raw at all, as my tongue is sensitive to it, and I know others that share my sensitivity. Don't let that stop you though, wild grapes are still one of the most bountiful, delicious wild fruits I've tasted, you just need to know how to use them.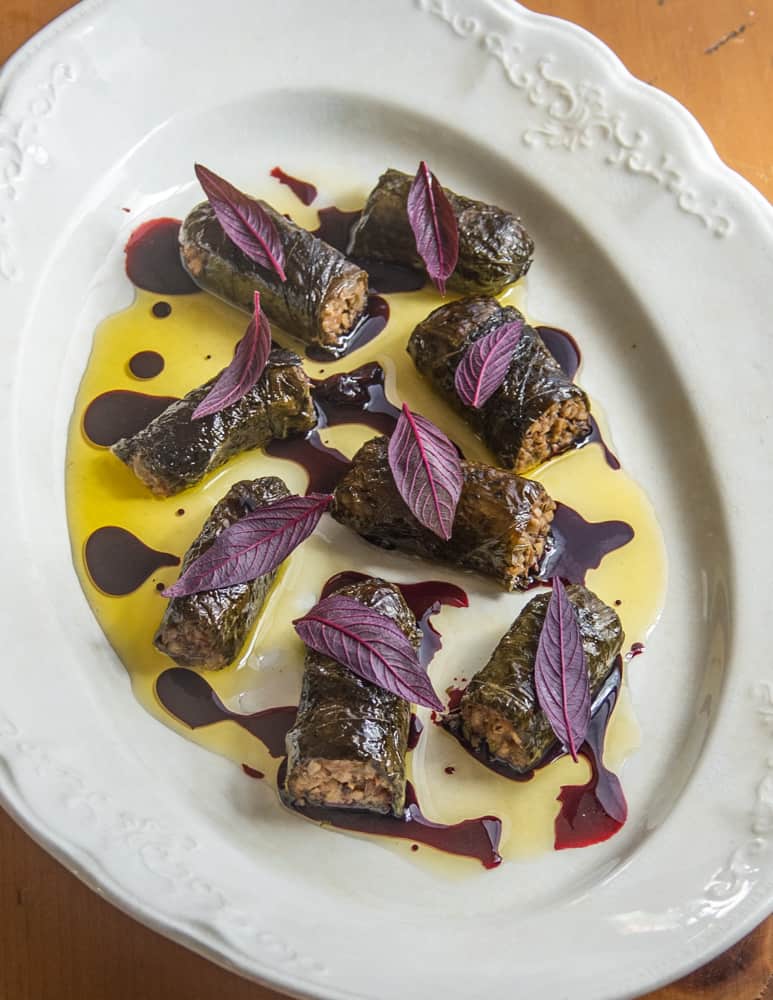 Cooking with the finished juice
The finished juice is perfect for wine, jams and jellies, but there's lots of other things you can do with it too. I use wild grape juice for all purpose cooking in recipes that call for red wine.
I also make a reduction from it you can use similarly to saba or balsamic vinegar reduction-a sort of wild grape molasses inspired by a traditional fruit juice reduction called pekmez from Turkey (typically made with mulberries).
Wild Grape Leaves

The leaves confused me for a while, since a certain chef I worked for told me they were inedible as they were tough. He was wrong--wild grape leaves are exactly the same grape leaves sold in stores, but it did take me a couple years, and dating a Greek woman to figure it out.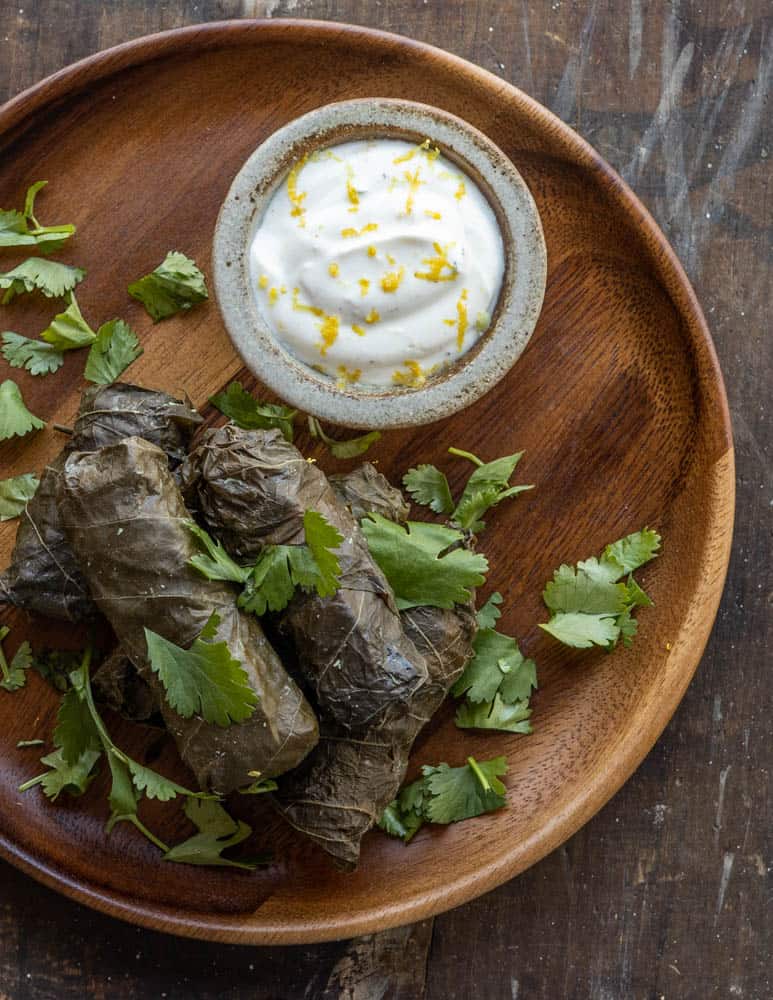 In hindsight, I should've just looked up a Greek cookbook, or a blog. The best part is that grape leaves can be harvested while you're checking on grapes growing throughout the season, as once the grapes are ready, a lot of the leaves will be past-prime. I can collect hundreds of leaves from a single vine or two in an hour if I'm working quickly.
So yes, grape leaves are edible, and fantastic for their most traditional use: stuffing. Since they're tough, tannic and sour, you're not going to be making a salad out of them, although I've had some preparations where the leaves are pickled or fermented and then cut into pieces and used in dishes.
Fermented grape leaves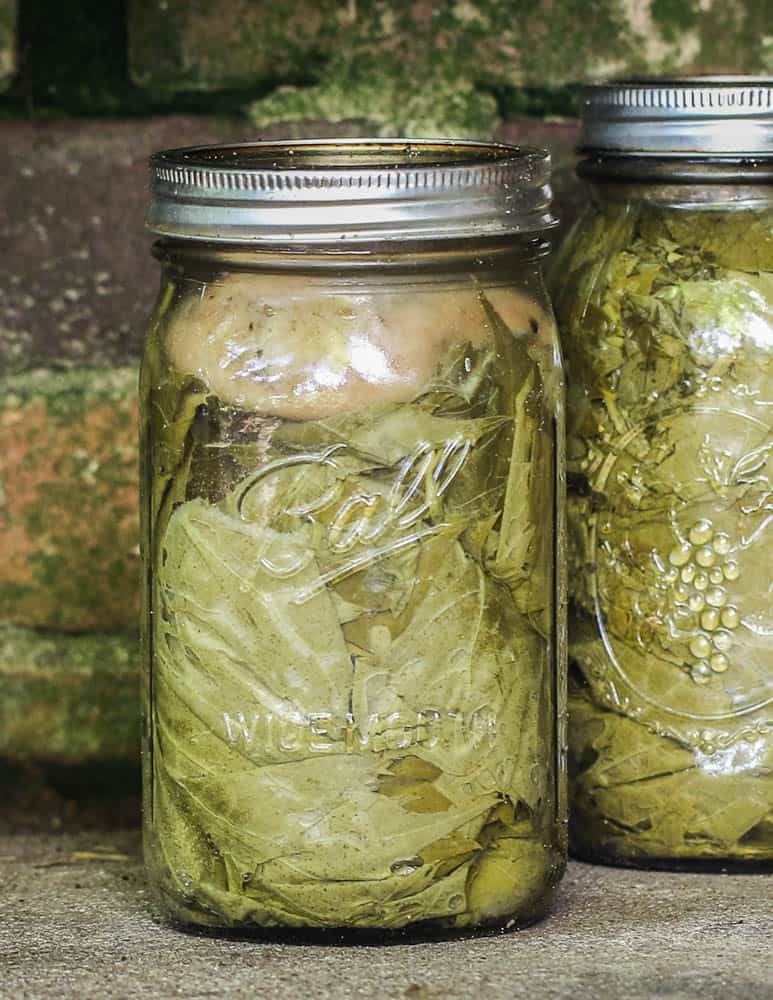 Fermented grape leaves are traditionally used for stuffing (dolma, dolmathes, dolmades, etc) and it's hard to find a better way to enjoy the leaves.
If you've ever had commercially pickled grape leaves, they can be very strong on the vinegar, and I know plenty of people that don't care for them. Foraged grape leaves you pick yourself though, are a blank canvas for whatever flavor you like. See my recipe for fermented grape leaves here.
Grape Tendrils
These are small, but fun if you have some grape vines growing in the house or around the backyard. The young, tender tendrils/tips of grape vines are nice and tart, and add a great taste to salads. Try them!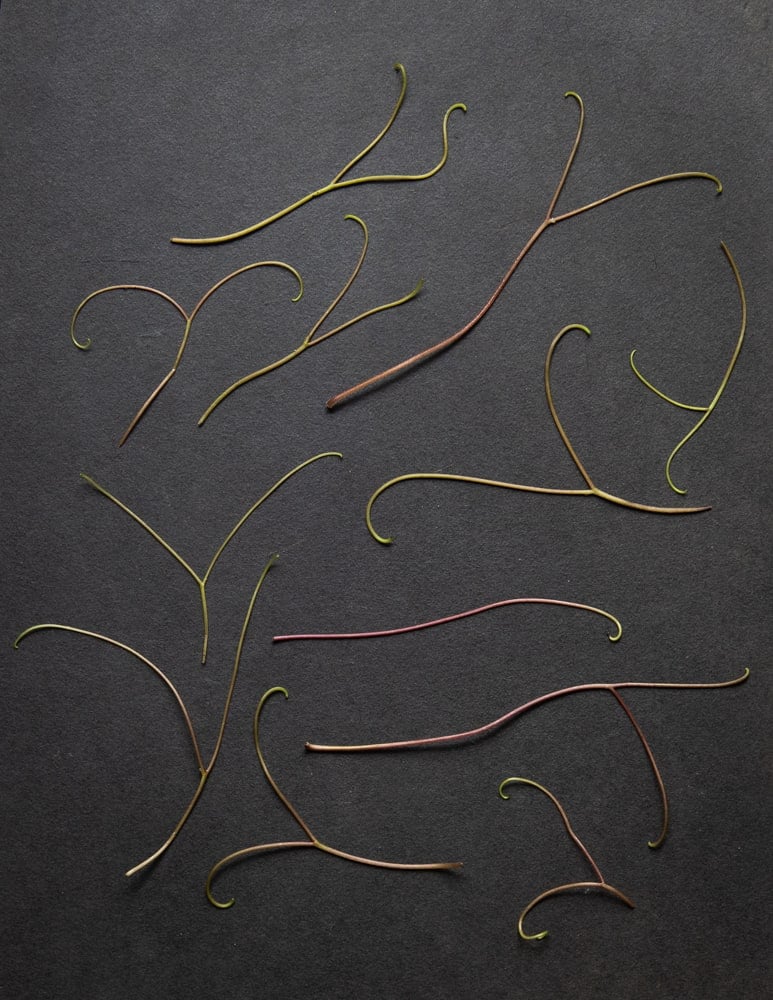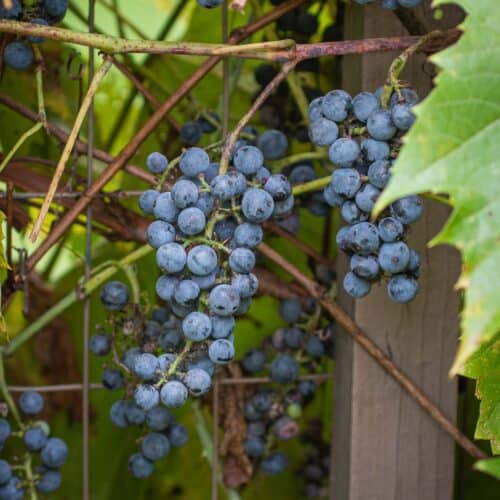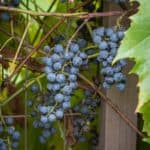 Print Recipe
How to Process and Juice Wild Grapes.
Getting the juice from wild grapes is simple, but takes a little time. You'll be rewarded with the best jelly you've ever had.
Equipment
Large stock pot (stainless steel)

Potato masher

Colander

Fine mesh strainer

Very large mixing bowl
Ingredients
Wild grapes, at least 4-5 pounds, preferably more.

Water, enough to cover the mashed grapes by an inch or two.
Instructions
Harvest ripe wild grapes. I like to use a scissors to remove the whole clusters to make sure they don't get bruised or smashed during transport.

Inspect the grapes and eat one of two to see if they have any grit, mine are often so clean I don't bother to wash them, but this can vary depending on where you harvest. Grapes on the edge of a working field might be very dirty (and could also be sprayed for that matter).

Put the grapes into a pot, stems and all, then mash them up until juice nearly comes to the top with a potato masher or another blunt object.

When the grapes are well mashed, add some water to cover them by about an inch.

Cover the pot and put it on a burner, then warm it until the pot is steaming. Do not allow it to boil.

Working in a place that's easy to clean, like a garage or outside, put a large colander into an even larger bowl then carefully pour the grape juice and stems into the colander. Allow the juice to drain out, then remove the wild grape mash and allow to cool until you can handle it.

Wring out the excess grape juice from the warm mash. Reserve the mashed grapes to make wild grape vinegar (optional). Strain the juice through a fine mesh strainer, then portion into containers and freeze, or use to make jams, jellies, wine, grape molasses, etc.
Racking off the tartaric acid
Before using wild grape juice, I like to allow the tartaric acid to settle overnight in a fridge in a clear container, then I pour off the juice and add the tartaric acid that settles on the bottom to the vinegar I started. Not straining out the tartaric acid will mean your juice will be very tart.
Making vinegar with the leftover skins and seeds
Save the leftover skins and stems to make wild grape vinegar (refer to my recipe for fruit scrap vinegar)
Recipes
Grape Leaves Stuffed with Fruit and Nuts
Bison Cooked in Wild Grape Juice