I love a good mushroom compound butter. Candy cap mushrooms, with their strong aroma of maple syrup can make a good butter too, and, unlike the aforementioned, it can be sweet instead of savory.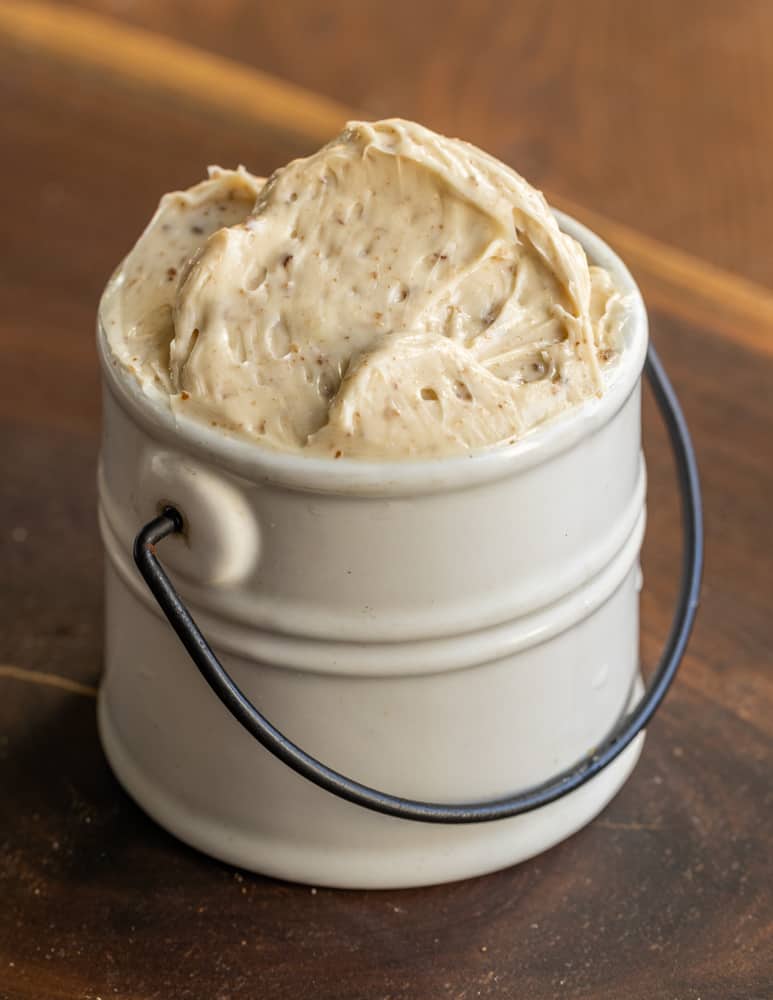 If you're looking for a savory version, try my fresh porcini butter or see my post How to Make Mushroom Butter. You can also make a sweet version of this with black trumpet mushrooms.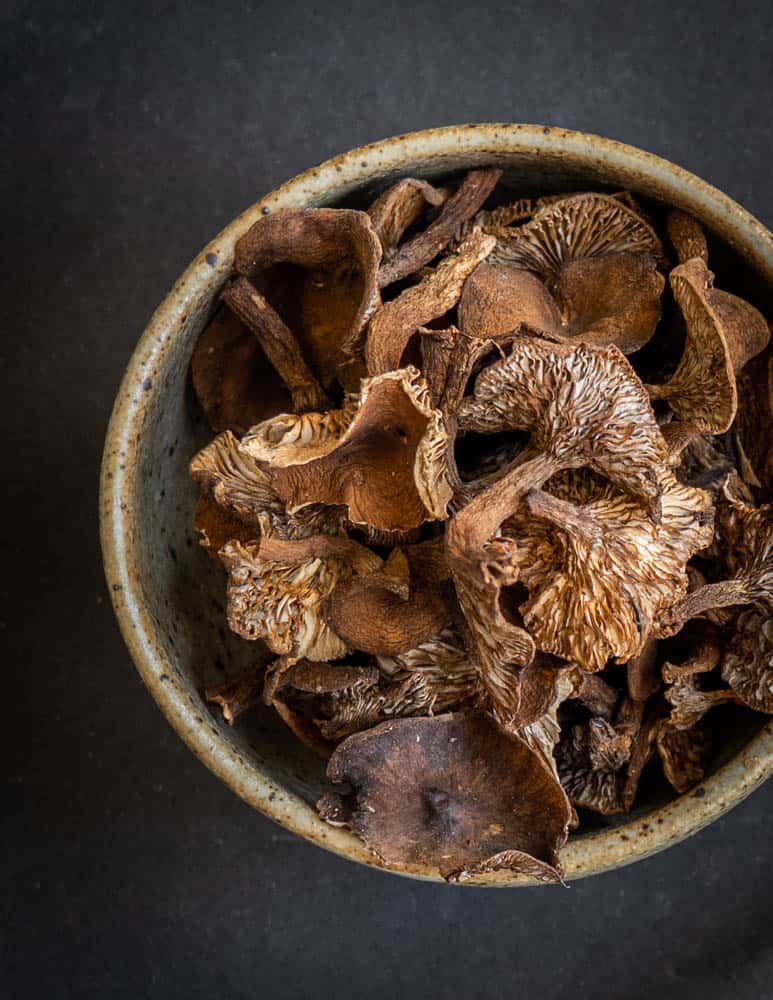 If you have some candy caps and are looking for something to make with them, if you haven't tried them, please make my candy cap caramels first, if you have some extra, or you've already tried the caramels (can you tell they're my favorite) go ahead and give this a spin.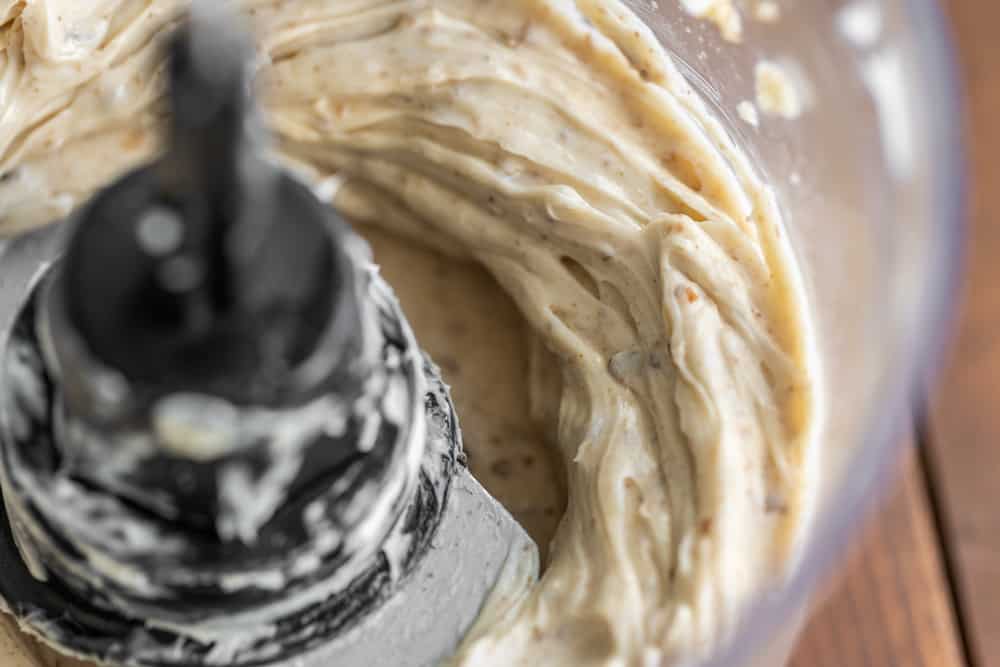 The finished butter is sweet, fluffy and rich, thanks in part to how maple syrup reacts with fat in the butter, as well as the extra air that gets incorporated into it from the food processor. Here's a couple ways I would use it.
Use Ideas
On pancakes, waffles, or French toast
Whisked into warm cream or custard sauces
Cinnamon raisin bread (a family favorite at my house)
Smeared onto lefse (because I'm Scandinavian, don'tcha know!)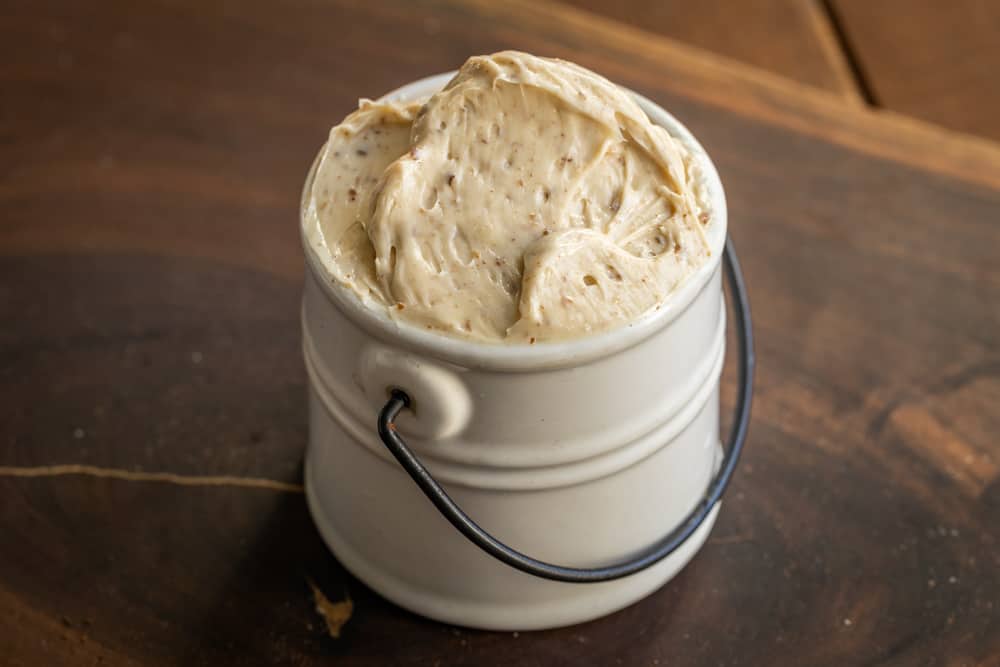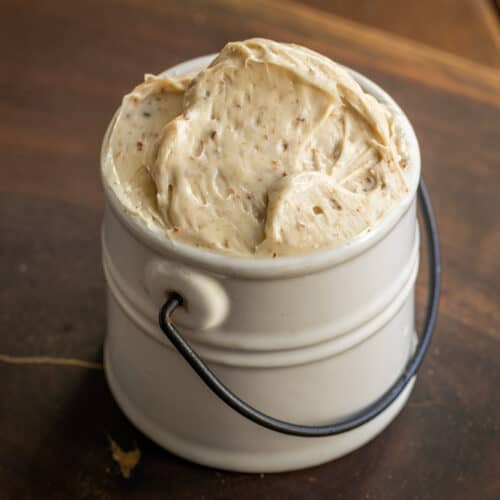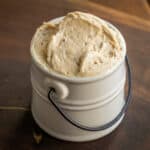 Print Recipe
Maple Candy Cap Mushroom Butter
A sweet butter for breads and using raw where you would use soft butter, such as on french toast, pancakes etc.
Ingredients
8

oz

unsalted butter

chilled

¼

teaspoon

kosher salt

⅓

cup

maple syrup

¼

cup

heavy cream

1

generous tablespoon ground

dried candy cap mushrooms
Instructions
30 minutes before starting, remove the butter from the fridge.

Heat the cream, maple, salt and candy caps in a small sauce pan (I use a butter warmer with a 2 cup capacity). Bring the liquid mixture to a simmer and reduce by half.

Meanwhile, cut the butter into chunks and put in a food processor. Drizzle ⅓ of the candy cap-maple cream into the food processor, then puree for a few moments until incorporated, then repeat with the remaining ⅔ of candy cap-maple cream. Process the compound butter until light and fluffy, then use a spatula to spoon it out onto a sheet of cling film, spreading it into a rough rectangle.

Roll up the butter into a log, label, date, and refrigerate or freeze.

The butter will last for a week in the fridge or a few months frozen. Vacuum sealed, frozen butter will keep for at least 6 months.