A simple gravy you can make with dried puffball mushroom flour. This is probably the easiest thing I know of to make with dried puffballs. For a couple years in a row we sold it for Thanksgiving at a restaurant I worked at.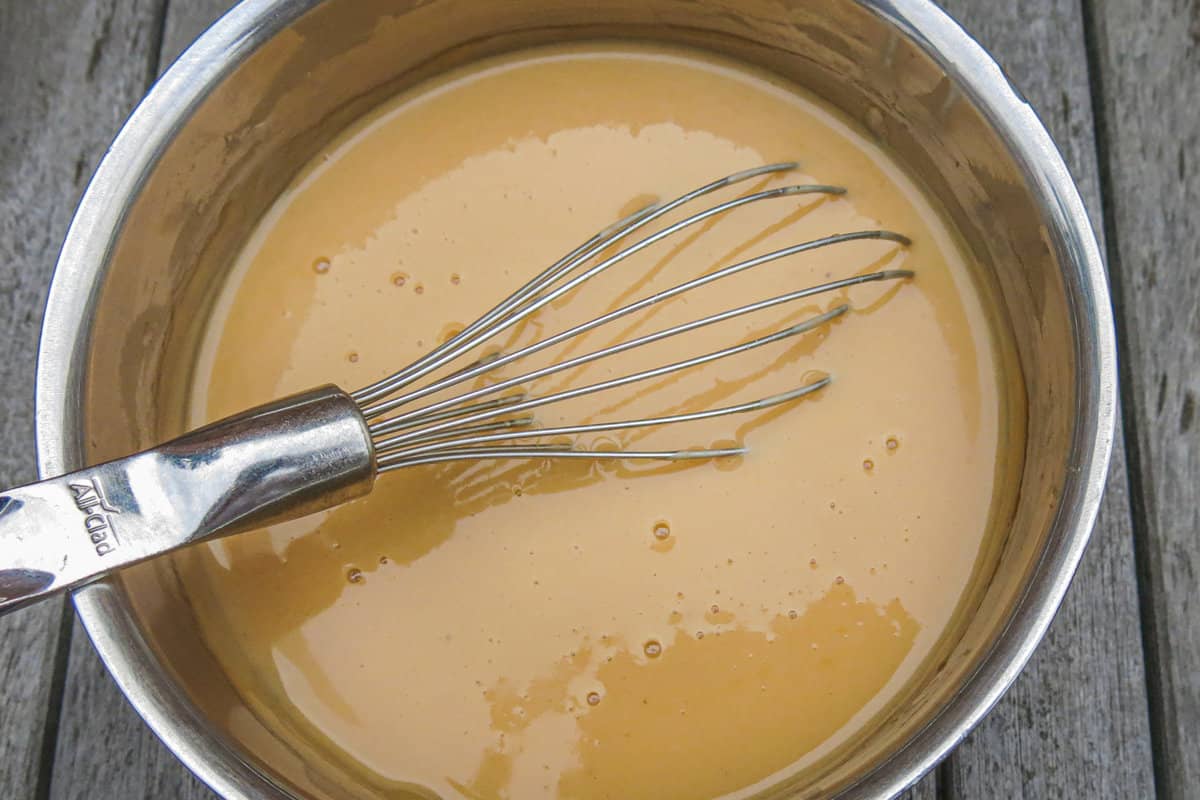 There is a market connected to the restaurant that I work at. In the market we sell all sorts of things that our culinary team has created, homemade soups, fish fumet, meat glace, charcuterie and sausages, headcheese, and prosciutti that take 3 years to make.
We have pickles of every color and variety: cucumbers, sunchokes, radishes, wild mushrooms, fermented products, and for a while there was even a bowl of pickled beef testicles that graced the meat selection. Sorry to disappoint, but I have no recipes that use pickled testicles, yet.
We also come up with seasonal things to sell that coincide with the holidays. This year we had a number of ducks and turkeys available from local farms for pre-order. Alongside the traditional fowl we had all the trimmings available as well, stuffing, chestnuts, a smattering of potatoes for mashing, and gravy, oh the gravy.
We sat down at the daily meeting where we discuss the evening's menu one day and went over the list of items our boss wanted to have available for customers. When it came to the Thanksgiving gravy, boss mentioned that we had put up a bunch of mushrooms this year, and that we should use some to make a wild mushroom gravy.
Immediately I was terrified at the thought of someone else perusing my wild mushroom stash, taking and picking whatever stuff they liked, and possibly mistreating them, such as if dried morels were to be reconstituted, made into a gravy, and then pureed. I made a point of letting it be known I would tackle the gravy.
I had a hunch what I would be experimenting with to create a tasty and economical gravy as well: my recently finished stash of puffball powder, made from some large puffballs a certified mushroom hunter had brought us in pro-bono, which I had dehydrated and ground.
I knew I would get a bit of flavor from the puffball powder, but I didn't really know what to expect, I figured I would just cook chicken stock with the powder, add kneaded roux (buerre manie) and then puree when it started to thicken, tasting as I went. The result was fantastic.
This is also an example of a theme I like to follow when making and creating food things, I like to take basic recipes, and tweak them, just a little bit. Only changing little parts of a recipe will make menu descriptions easier to understand and approachable for diners. The gravy here is a perfect example of tweaking classic cookery. All I did was add some puffball powder to a traditional gravy method, nothing more.
There are tons of different ways to make gravy. A golden nugget of culinary technique here is the binding of stock with kneaded roux (also known as buerre manie in French) and then whisking and heating. Kneading the flour and the butter together makes it near impossible to have a lumpy gravy, and there is much less chance of your flour mixture settling on the bottom pan and scorching, as can be common with regular rouxs made in the beginning of cooking.
Buerre manie can be used to give a velvety quality to any gravy sort of dish, it can also be held in the fridge for extended periods of time. When you need some buerre manie to thicken a sauce in a hurry, simply cut off a slice, warm it in your palm for a moment until it is malleable, and then whisk into your sauce.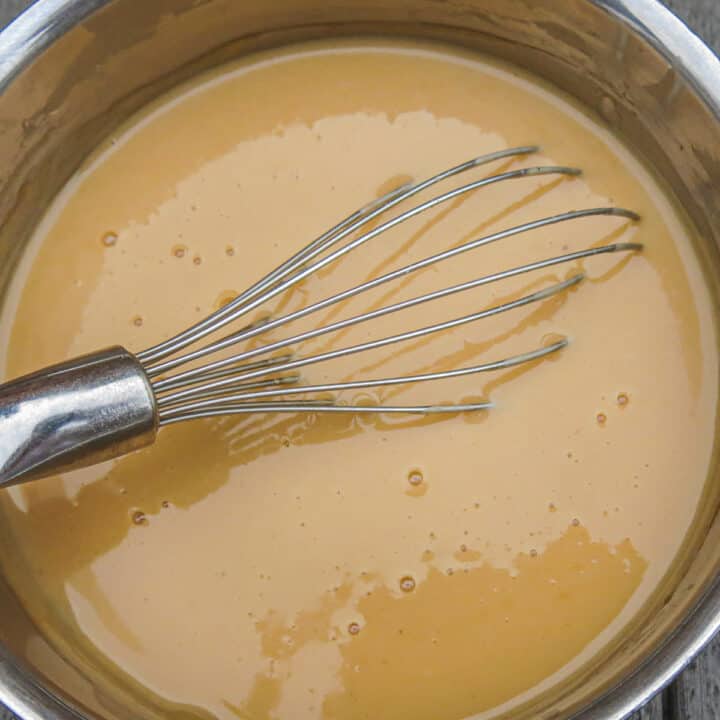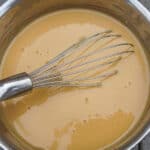 Print Recipe
Dried Puffball Mushroom Gravy
A simple gravy made from dried puffball mushrooms and chicken stock. Makes 1 quart.
Equipment
1 2 quart sauce pan

1 Whisk
Ingredients
1

cup

puffball powder

½

cup

water

¼

cup

white all purpose flour

¼

cup

unsalted butter

at room temperature

½

cup

heavy cream

optional

4

cups

meat stock, such as chicken, preferably homemade.

You could also just use vegetable stock if vegetarian

Kosher Salt and white pepper to taste
Instructions
Kneaded Roux
Combine the soft butter and flour together and knead to form a soft play-doh like substance. When the dough is smooth, soft and no chunks of butter can be seen, wrap in plastic and set aside.

Next take the puffball powder and put it and the water in a saucepan with high sides, something that can hold around 3 qts would be perfect.

Heat the puffball powder and water together and whisk until the puffball powder has absorbed the water and a semi-thick slurry has formed, it will look a bit like normal roux.

Cook the slurry and continue whisking for a few minutes until some of the water evaporates and the mixture thickens. Add the chicken stock, heat until warm, and then add the kneaded roux, continuing to whisk to incorporate it until it dissolves.

Once the mixture comes to a simmer or gentle bubble, the the kneaded roux will begin to thicken the sauce, making it velvety and creamy, turn the heat down to low and just let the roux do it's thing and cook for a while. Season and taste the gravy with salt and white pepper to taste, and serve.
Nutrition
Serving:
3
oz
|
Calories:
129
kcal
|
Carbohydrates:
6
g
|
Protein:
2
g
|
Fat:
11
g
|
Saturated Fat:
7
g
|
Polyunsaturated Fat:
0.5
g
|
Monounsaturated Fat:
3
g
|
Trans Fat:
0.4
g
|
Cholesterol:
31
mg
|
Sodium:
5
mg
|
Potassium:
76
mg
|
Fiber:
0.4
g
|
Sugar:
1
g
|
Vitamin A:
371
IU
|
Vitamin C:
0.4
mg
|
Calcium:
9
mg
|
Iron:
0.4
mg
More