Roasted, pureed puffballs slowly caramelized and spun into a thick puree for adding to soups and sauces. It's one of the more interesting puffball recipes on this site.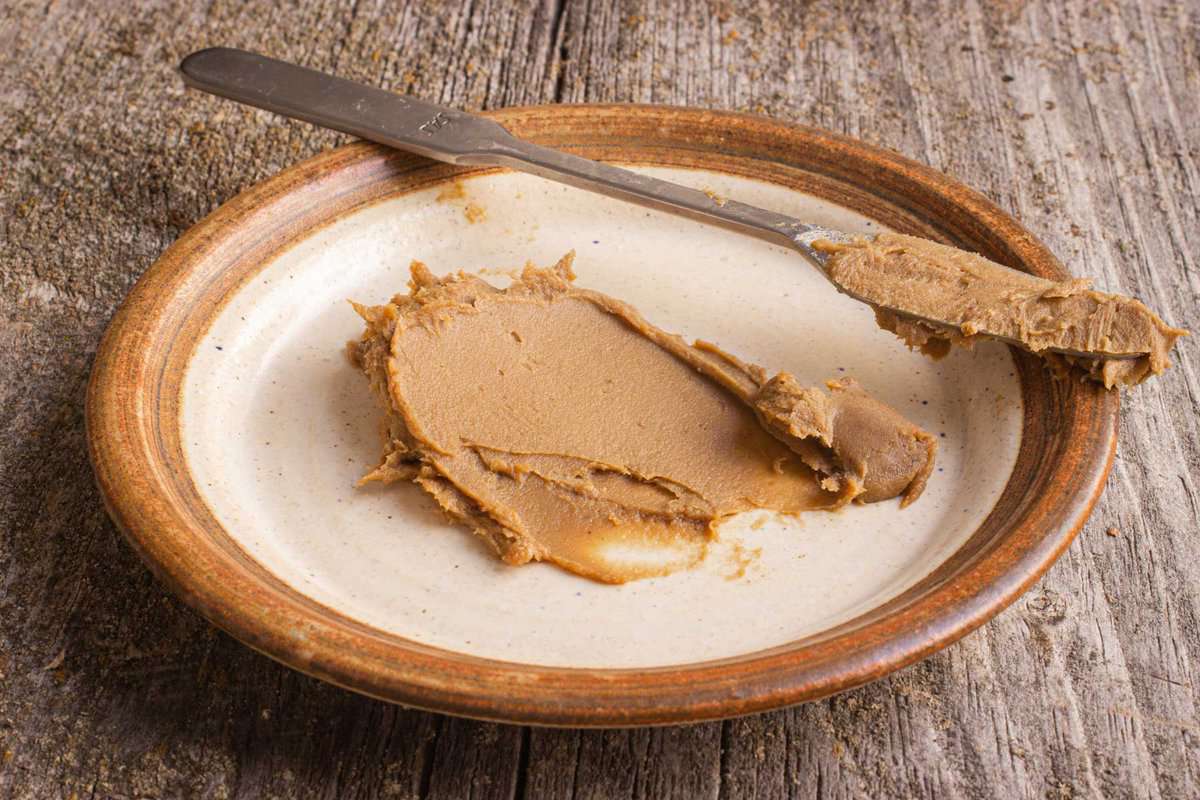 Generally speaking puffballs are large, very large. Most of them that I find can't even be put in a refrigerator. I luck out since I have giant walk in coolers where storing food of any size is no problem at all.
At home this poses an obstacle though. I have lots of friends that hunt mushrooms, and not surprisingly, many of them pass on puffballs when they see them since storing them is tricky, which means they have to be eaten right away.
There are a couple options though, like storing them outside if it's in the fall and the temp drops down to a reasonable degree for storing them without freezing. You can also try slicing and dehydrating, and then powdering them, which works well but takes a long time.
Most often what I end up doing is preserving puffballs somehow, this year, I found a whole bunch by accident and needed a quick way to store them that would be quick and easy. I was thinking about the way that I make caramelized dairy based sauces, and also dulce de leche when a new way of treating these things hit me: I should puree the puffballs to cook out their water weight, then slowly caramelize the puree to deepen their flavor.
The caramelized puree ends up being a little weird looking during the cooking process, but the end result is fantastic, a smooth puree of puffball concentrate that takes up an amount of space in the freezer that's negligible-I cooked 25 lbs down to about 2 qts of puree.
Once the puree is made, your imagination is really the limit. Sauces, soups, stuffings, and compound butters I've made have all been excellent. Unlike some mushrooms too, there isn't a hint of bitterness at all either, just smooth, buttery puffball. Did I mention you don't even need measurements to make it?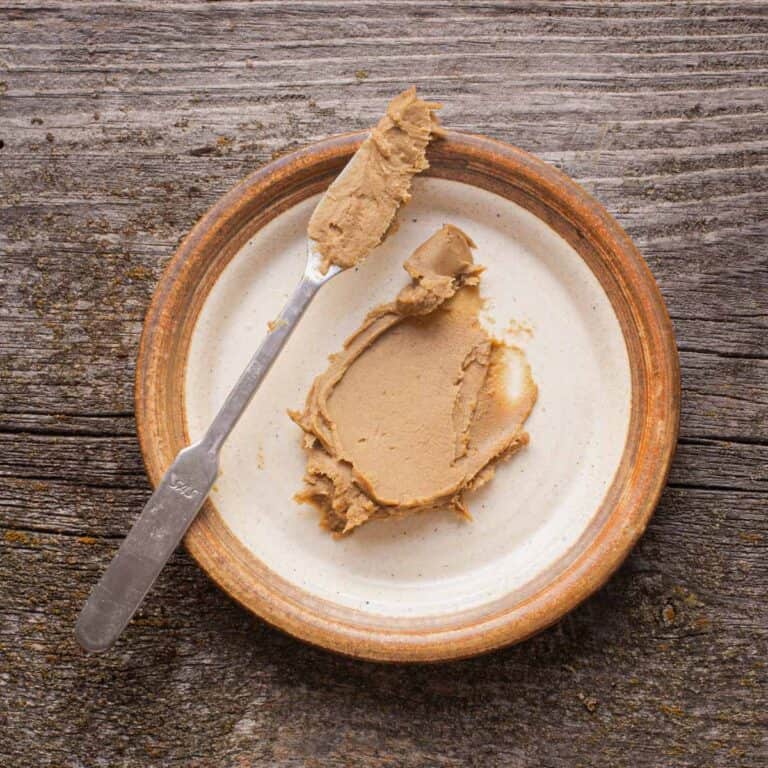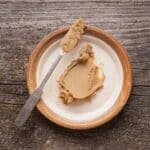 Print Recipe
How to Make Caramelized Puffball Puree
A puree of roasted puffball mushrooms for adding to soups, sauces, compound butters and more.
Ingredients
2

lbs

Puffball mushrooms

Salt

6

tablespoons

unsalted butter

chilled

cooking oil

as needed

Warm water

as needed for pureeing
Instructions
Preheat the oven to 300 F. Clean and peel the puffballs, then chop them into 1 inch cubes. Put the chopped puffballs into the biggest stockpot with a lid you have, then add a cup or two of water so the puffballs don't scorch on the bottom.

Cover the pot, then turn the heat on medium, stirring occasionally, until the puffballs are wilted and have started to give up their water. At this point, the puffballs will have turned varying shades of nasty looking blue and gray, don't worry, this is natural, it happens when puffballs are exposed to moist heat.

As the puffballs wilt and give up their water, more space will be created in the pan, if you have more mushrooms to add, do so and repeat the process, just make darn sure they don't burn on the bottom.

When the mushrooms are wilted and soft, begin transferring them to the bowl of a food processor to puree. If you have difficulty getting the puree to be smooth, add some warm water until the blades begin to buzz it all up.

When you have a smooth puree, transfer it to a very wide pan that you've greased liberally with lard or oil. Put the pan in the oven and cook over medium heat whisking every 5 minutes or so, until most of the water has evaporated and the mixture is browned and caramelized. Eventually the puree will break and end up looking like cooked ground beef-this is normal.

When the puree is nicely browned and evenly caramelized, remove the pan from the oven and allow the puffball matter to cool to room temperature. When the mushroom mixture has come to room temperature, put batches of it in a food processor and process it, adding small amounts of chilled butter, a tablespoon at a time until a velvety puree is formed.

Once you have a smooth puree, remove it to a container with a tight fitting lid, label, date, and refrigerate or freeze until needed. It's possible to over process the mixture and break it if the puffball mixture is too warm, or if it's processed for too long, if that happens, you can drain the butter from the mixture, cool the puffball puree, and repeat the process with some more chilled butter.
Notes
The finished puree can be used a number of ways, but, it has a tendency to clump so it's best in places where you can puree it, like a sauce, adding to compound butter in the food processor, or something like a pureed soup. 
Nutrition
Serving:
2
Tablespoons
|
Calories:
100
kcal
|
Carbohydrates:
4
g
|
Protein:
4
g
|
Fat:
9
g
|
Saturated Fat:
5
g
|
Polyunsaturated Fat:
1
g
|
Monounsaturated Fat:
2
g
|
Trans Fat:
0.3
g
|
Cholesterol:
23
mg
|
Sodium:
7
mg
|
Potassium:
363
mg
|
Fiber:
1
g
|
Sugar:
2
g
|
Vitamin A:
262
IU
|
Vitamin C:
2
mg
|
Calcium:
6
mg
|
Iron:
1
mg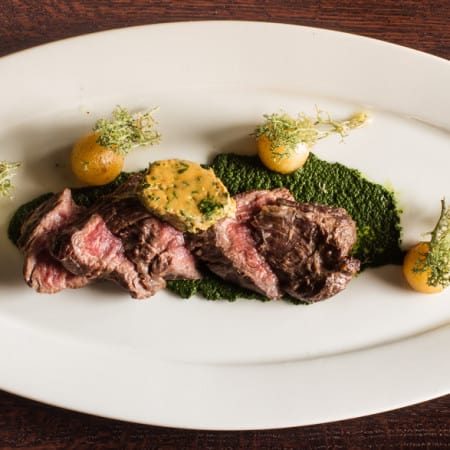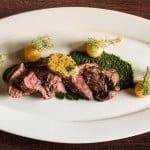 Print Recipe
Caramelized Puffball Butter "Maitre'd Hotel"
Caramelized Puffball Mushroom Compound Butter
Ingredients
1

lb

caramelized puffball puree

see recipe

½

lb

unsalted butter

¼

cup

choppd Italian parsley

½

teaspoon

kosher salt

Juice of one lemon

plus the zest, microplaned
Instructions
Bring the butter and puffball puree to room temperature, then process in a food processor until smooth and combined. Transfer the mixture to a mixing bowl and stir in the salt, lemon zest, juice, and parsley. Form the butter into a 1 inch log, wrapping in plastic wrap, then label, date, and refrigerate until needed. The butter can also be frozen.
Notes
After you make the puree above, you can use it to make things like this. The puffball butter is a concentrate, so it needs to be cut with something, in this case a little more butter for a variation on classic Maitre'd butter. It's excellent on steaks, of course.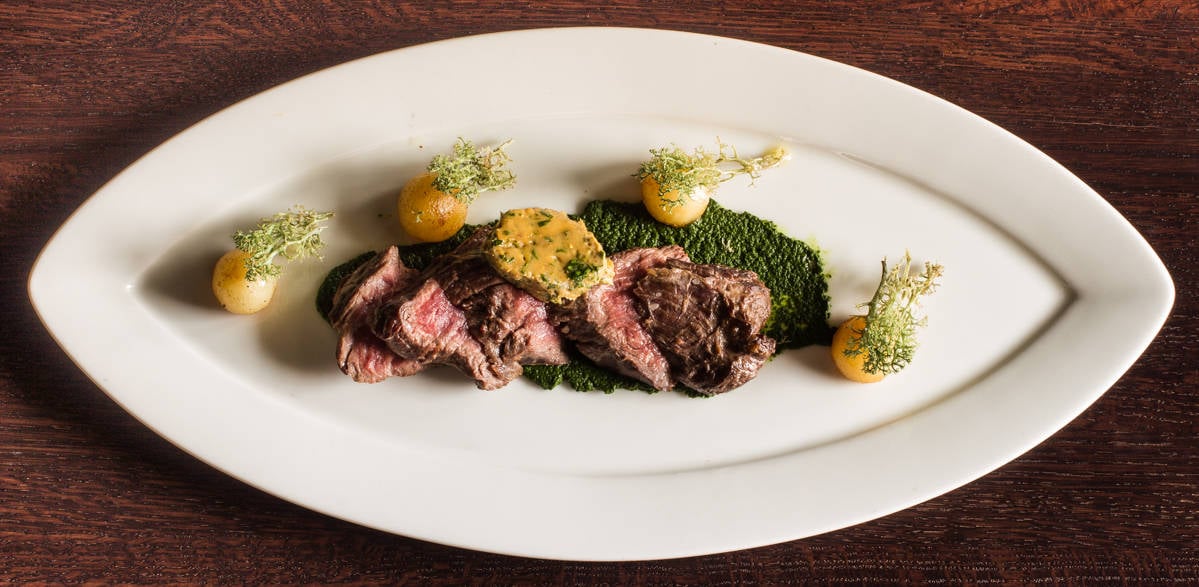 More