Wild asparagus has a few look alikes. Some of them, like baptisia, you won't want to eat. Read on and I'll show you how to tell the differences between the two.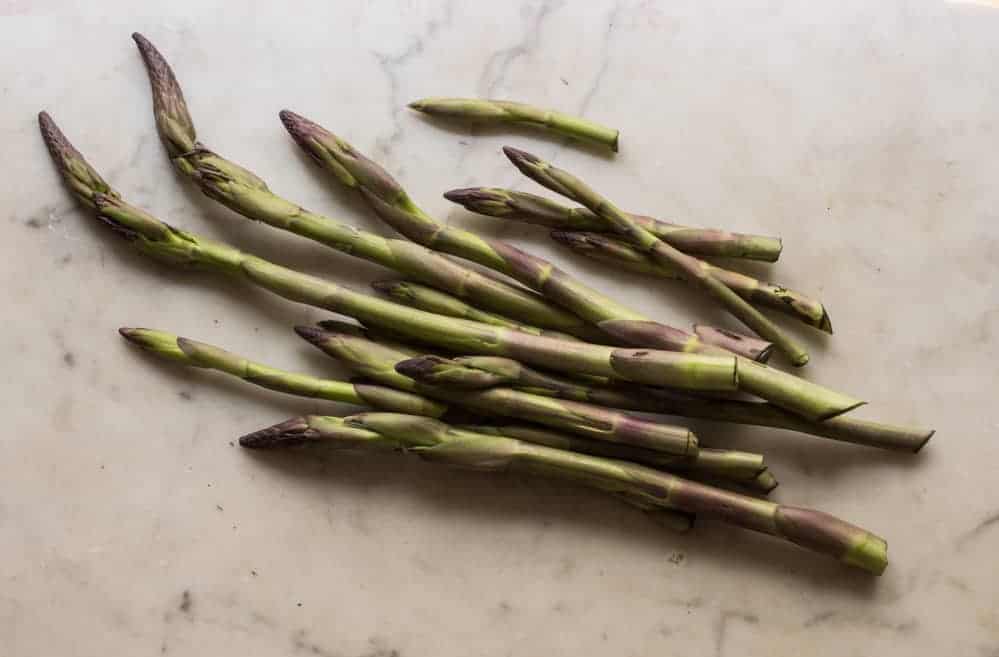 I was up early hunting morels at a spot I have that's open and next to water, a beautiful oak savannah with the occasional elm here and there. Before I could grab my first morel another plant got my attention-slender shoots of some pretty wild asparagus, green and mottled with purple.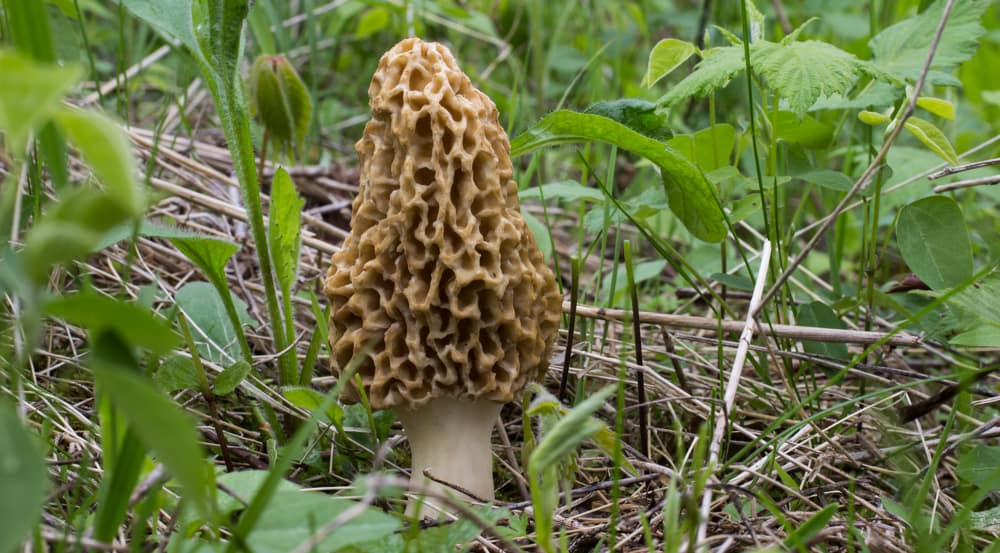 Seeing asparagus in different forms and colors is typical for me, and I love celebrating the season by using multiple types (especially the purple). I sliced a shoot or two off and took them home for inspection.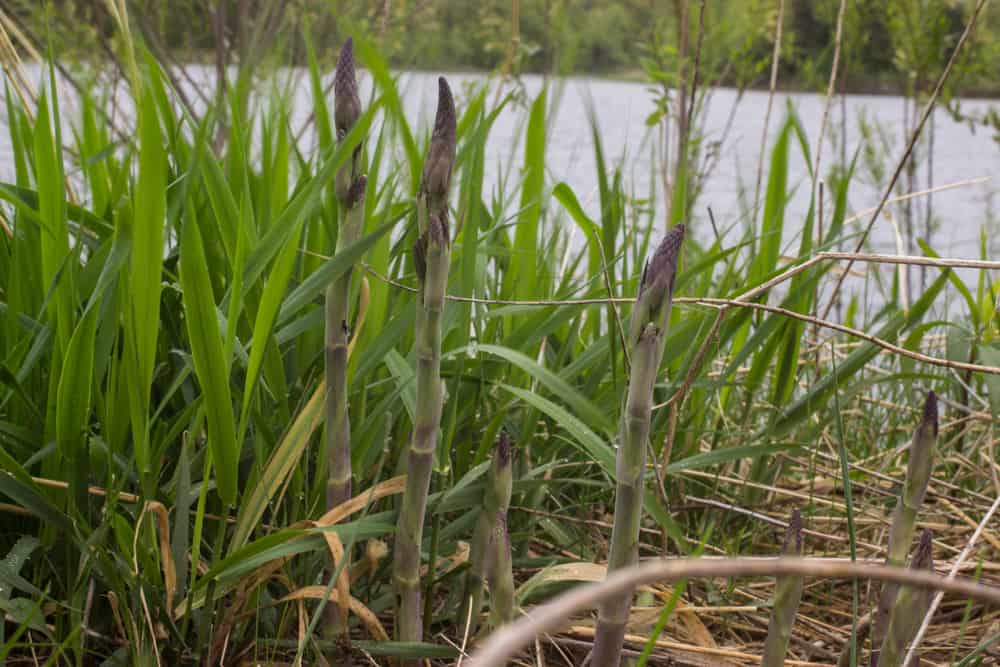 When I got to them the next day though, I could tell something wasn't right, the stalks became extremely limp after just one night in the fridge, and the portion I cut on the bottom of the stalks had turned black/grey. I've seen some interesting types of asparagus, but this wasn't one of them.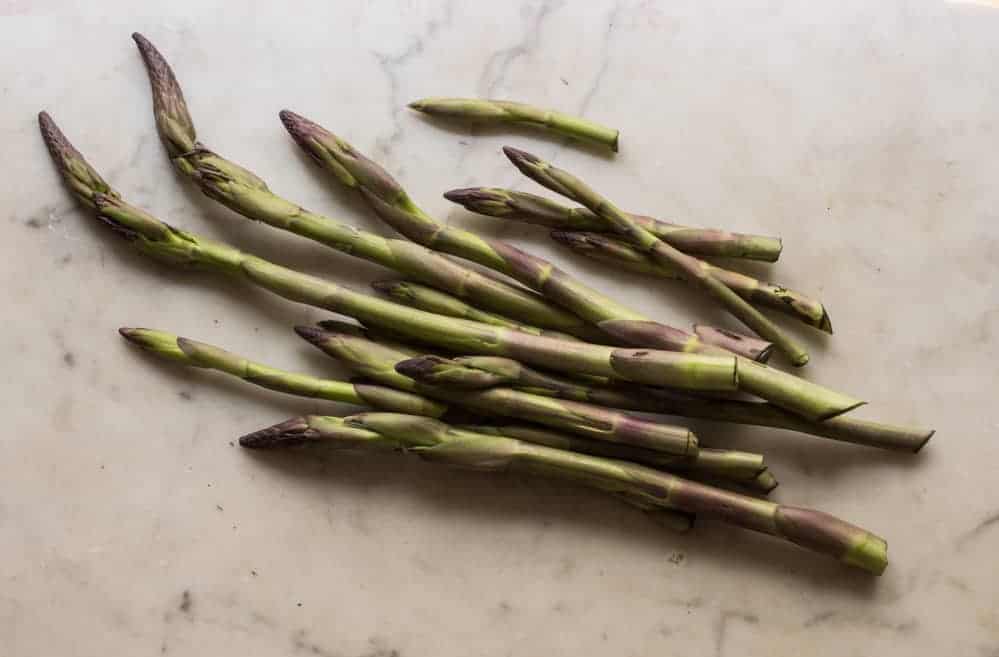 There's a natural tendency that people (including myself) have when they come across new things while foraging, and Sam Thayer covers it well in his first book Forager's Harvest.
In a nutshell you're looking for food to eat, you *want* food to eat. If you find something attractive you're unfamiliar with, you want it to be edible and even if it's not, your mind can make it conform to a description of something that is.
I started doing research online looking for "asparagus look a likes", but still, no dice. There just really wasn't too much info. Guide books weren't any help either, they describe asparagus in detail, but nothing that looks similar.
I was pretty curious now, so I shot some pictures over to my friend Kenton, the creative force behind ReWild University in Wisconsin, whose much better with plants than me. Even he was stumped though.
Part of the conundrum is that plants will change their shape as they grow, and certain things will look much different young in the spring than in the summer and fall when seeds, fruits, and other tell-tale reproductive ID characteristics become visible.
Determined to figure out what the asparagus imposter was, I took some pictures and decided to be patient. A month later I went back to monitor it's growth, sure enough, the crazy shoots got even more interesting, and spouted off a bunch of white flowers.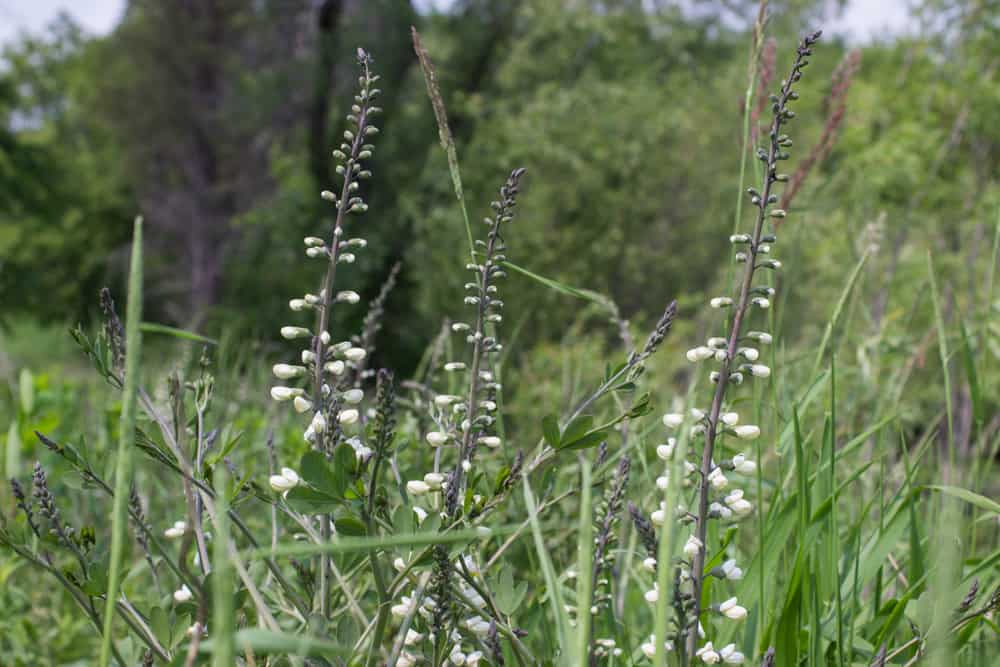 I started asking my friends online in message boards and discussion forums, armed with pictures of the shoots both young and flowering.
My friend Sam Shaperow, a well known hunter and eater of things on the East Coast was a great help here, and shot a couple pictures to Sam Thayer for me, who said it looked like it resembled Baptisia, which is something you don't want to eat. The species pictured here should be Baptisia alba.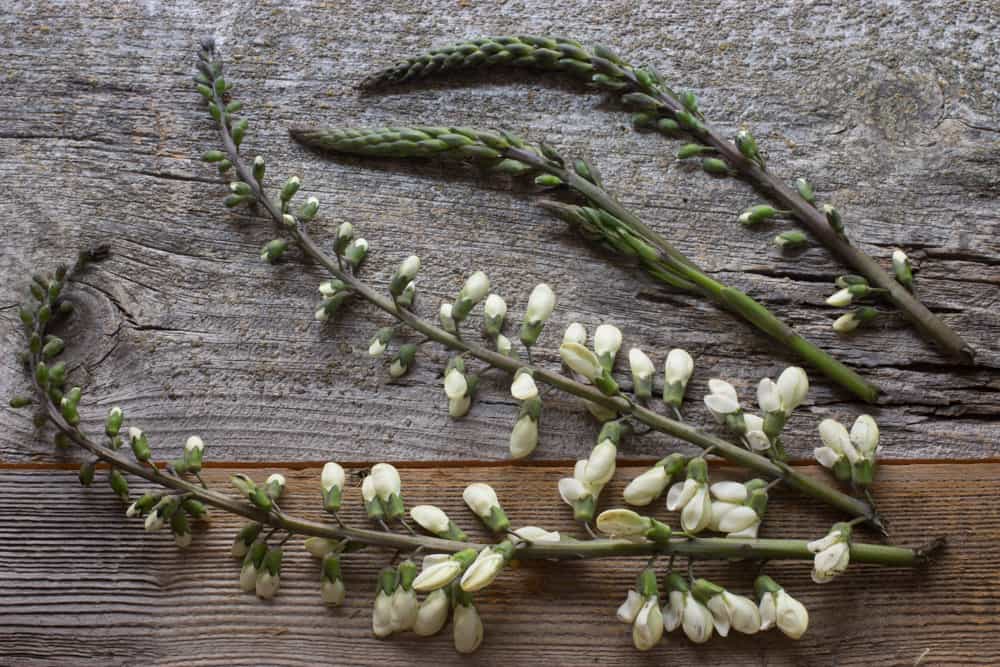 I felt like I'd cheated since I hadn't pin-pionted a latin binomial in a field guide myself, but if there's one thing I've learned in life it's that asking for help is ok, especially from people that know a lot more than you do. Wouldn't you know, all the pictures and info I could find on Baptisia were dead-ringers for my asparagus imposter.
Related Posts
Asparagus End Soup (What to do With Asparagus Ends)