Watercress, Nasturtium officinale is one of the most consumed wild plants in the world. You've probably heard of it, maybe even seen it in a nice grocery store, but, if you're unfamiliar with harvesting your own watercress or cooking with it, I'll help you positively identify, harvest, and enjoy it.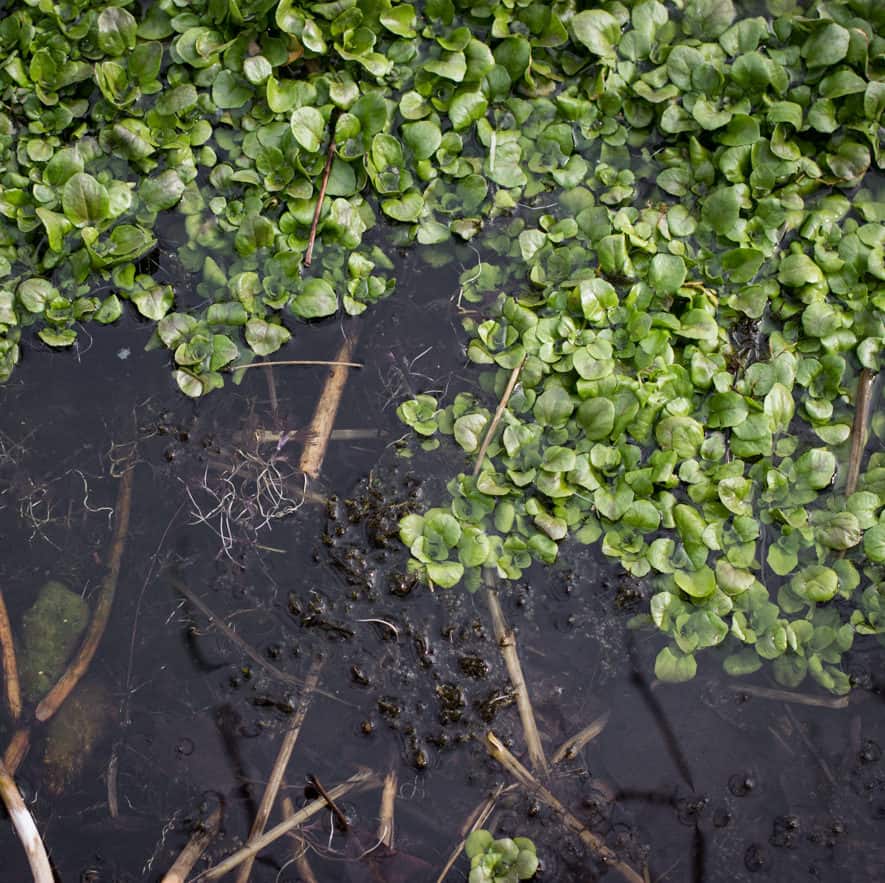 Watercress Identification
One thing people find confusing is the shape of watercress leaves. When you see watercress in the store, it will generally be circular-shaped leaves. In the wild it's different. As the plants get older they develop oval or lance shaped leaves.
They plants are always directly in water, usually in large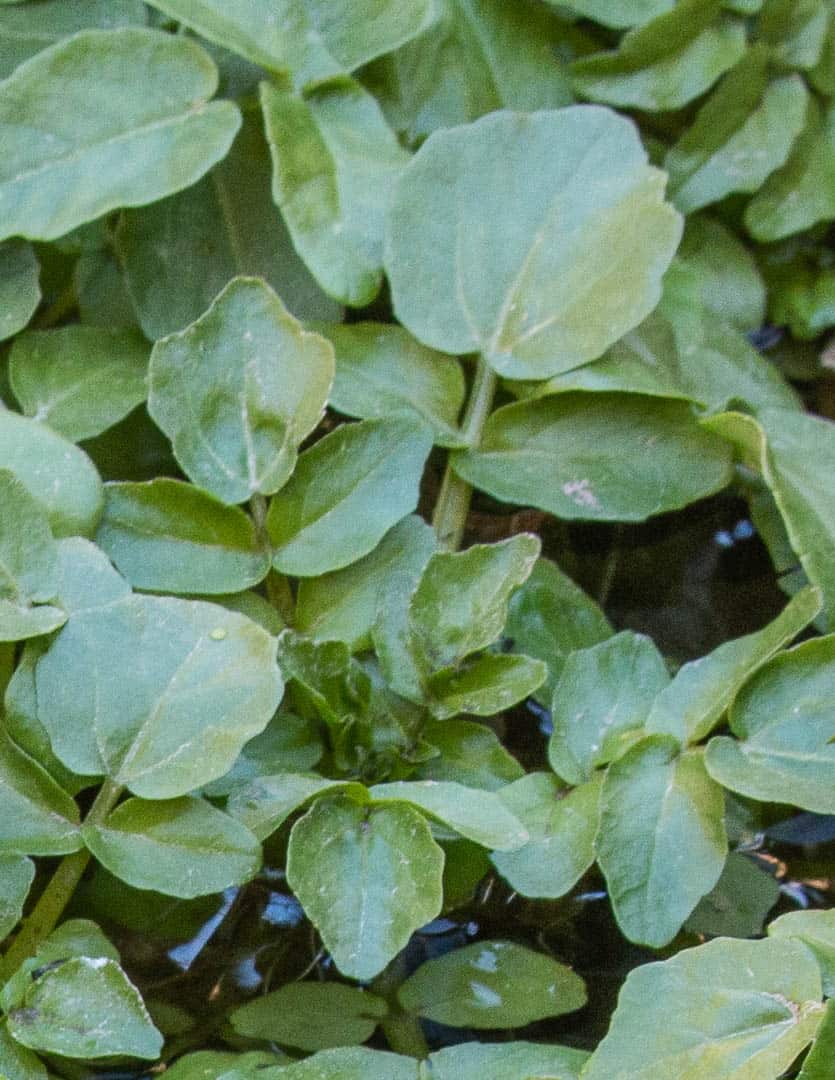 Watercress is Invasive
Before I hopefully inspire you to try some or propagate some in your nearby pond, know that watercress can be a bit invasive, and will take over streams and ponds.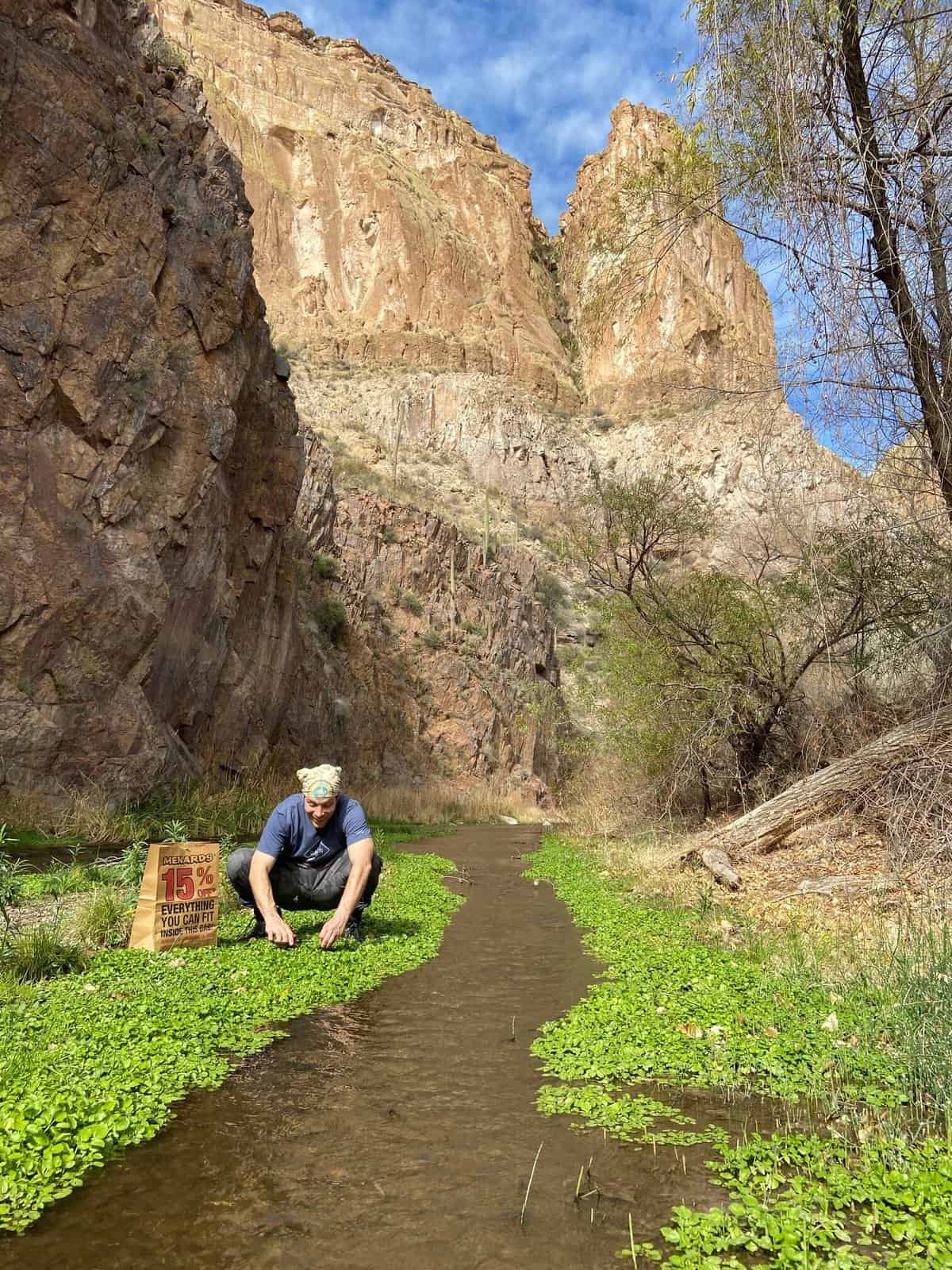 Watercress was brought over by Europeans as a food plant, but before you inoculate a stream near you with some, know that it will spread. That also means you should feel good about harvesting it if you find a good patch, even if it's on public land.
Growing and Planting Watercress
Growing watercress is easy. Removing watercress after it's established is the hard part. If you want to plant watercress, harvest plants keeping the roots attached, and put it on the edge of a contained pond or spring directly in the water. Planting watercress in a river can allow it to spread and threaten native plants.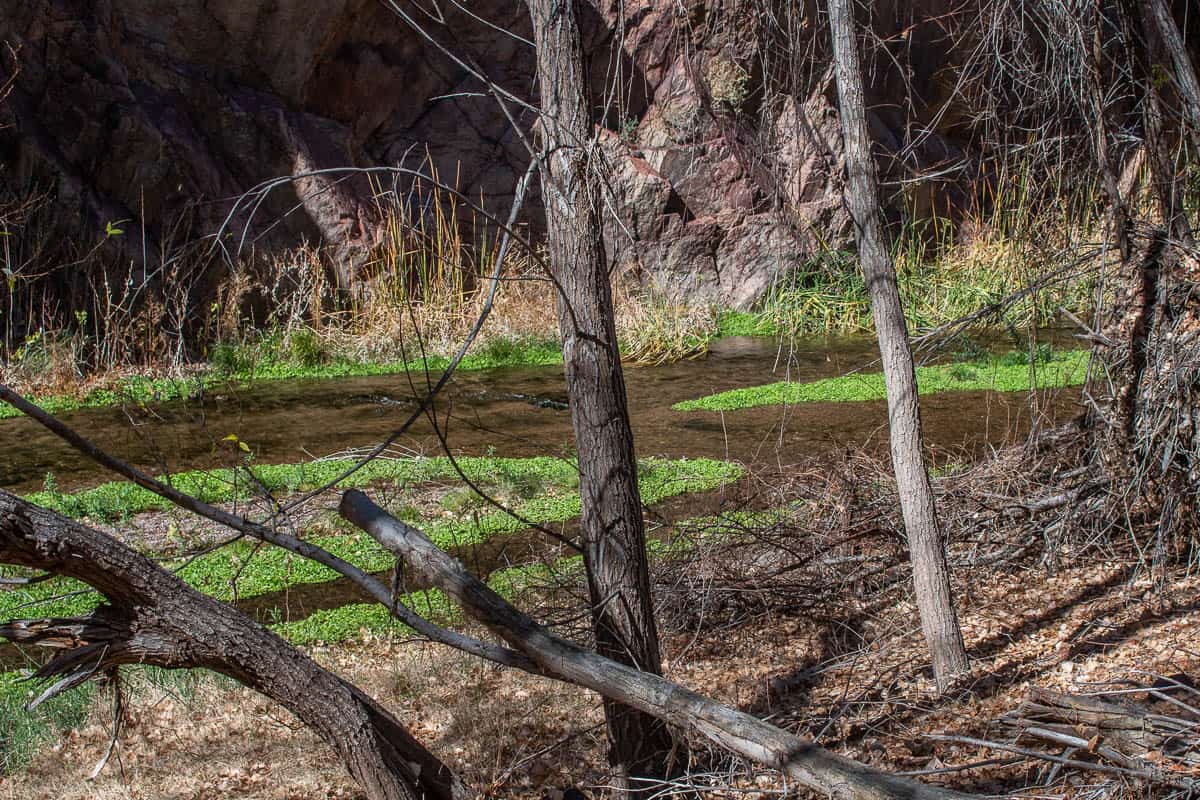 Safety, Pollution, and Liver Fluke
Whether you're picking in a spring or creek, a pond, or wherever else, you need to know about the water you're picking it from. If you're new to picking watercress, the most important thing to know is that the water is clean.
Even in situations where you know the water is good, like my private spring that's pictured here, nature happens: keep your eyes peeled for decomposing animals, or other dead things floating in the water, and if you are at all skeptical of where you're harvesting, skip the watercress, or blanch it in a large volume of salted water (start with a gallon).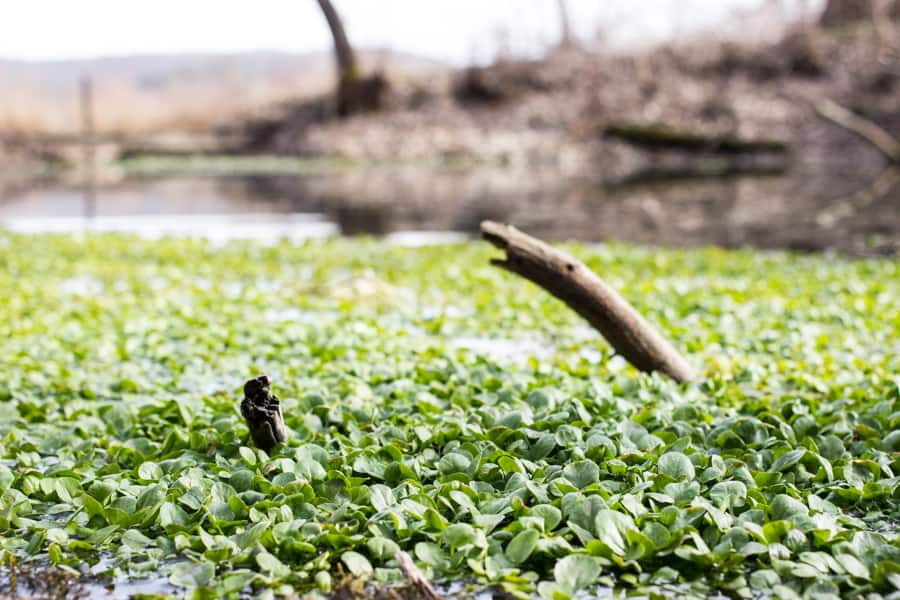 I'm lucky, since I can easily inspect the entire pond while I'm harvesting, If you pick from a flowing stream, things can be more difficult. There could be a rotting beaver carcass or hog farm up stream.
Know where you're picking from, and inspect it before you harvest. Regarding liver fluke specifically (a nasty thing) I've heard that it's probably too cold for them to thrive in cold-ish places where I harvest in Minnesota and Wisconsin, but to be safe, you can always cook your cress.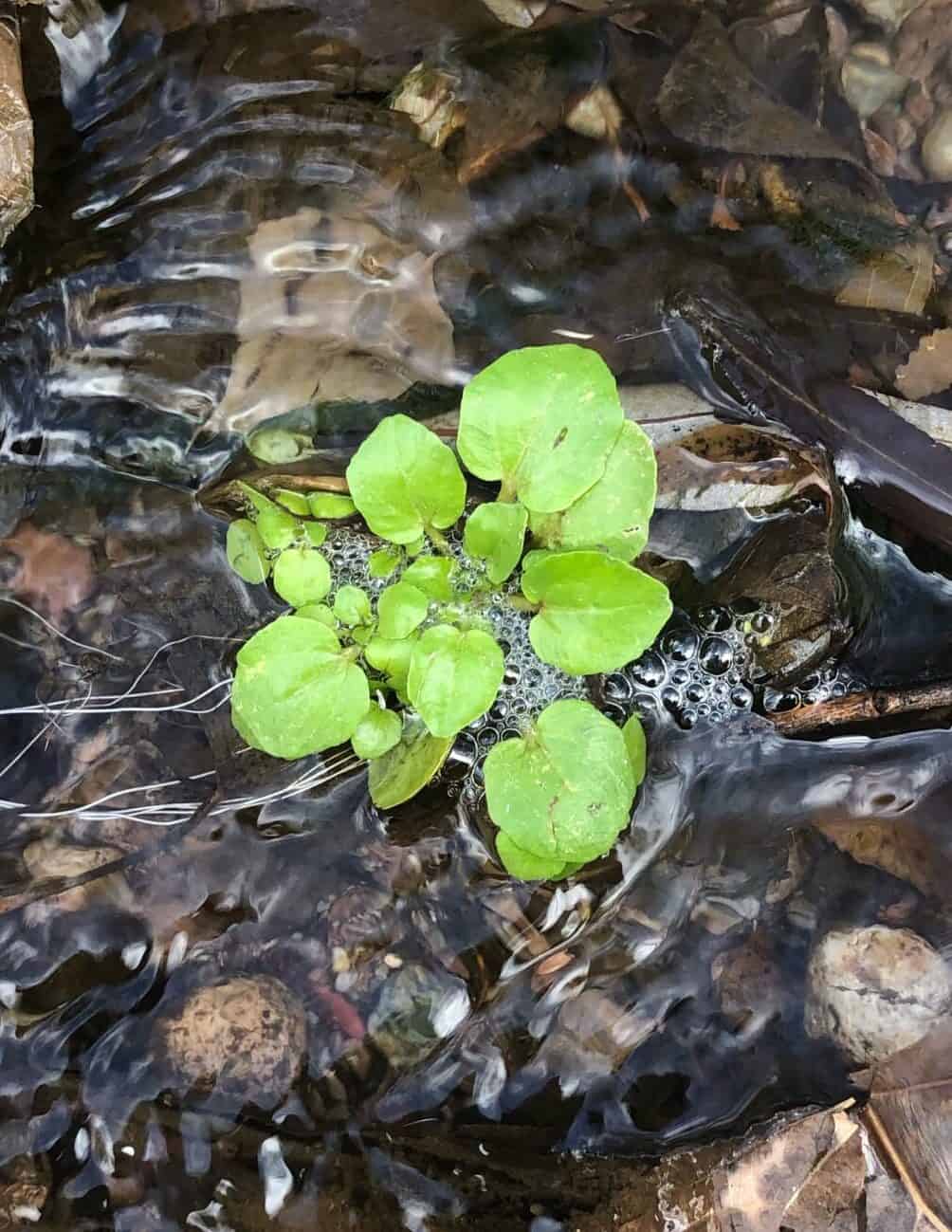 Harvesting Watercress
I put some waders on and get into the spring, about waist height with a plastic cooler and a scissors. Why a cooler? Because it floats. At home, you could use a shallow plastic tub or underbed box.
But, even if all you have is a hand or an extra shirt, you'll be fine. I use a long scissors since it's very efficient, and keeps the quality of the greens I want to serve more than cutting with a knife, which can bruise the greens.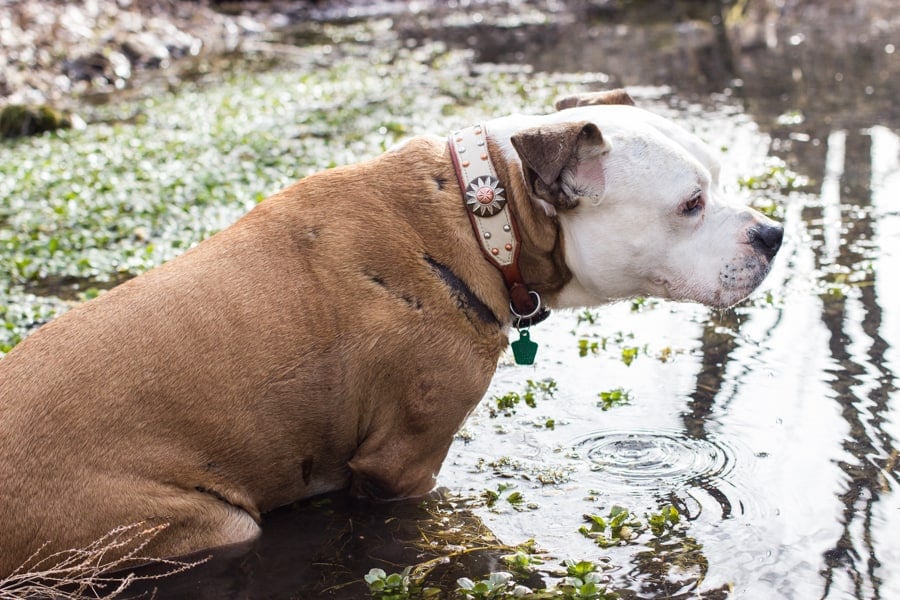 If you want to eat your wild watercress raw, it must always be harvested above the waterline. Here's some tips.
Quick tips
When in doubt, cook your watercress in a large volume of salted water which will kill bacteria and parasites, especially liver fluke. Cooking also makes it easier to eat large amounts of the greens you love.
Watercress harbors small snails and bugs, inspect any you harvest carefully, especially if it was under the water.
Always wash your watercress in cold water before eating, especially if it was touching the water. Immersing the cress in cold water also refreshes it and makes it come back to life if it's wilted.
Pick watercress from above the water. This is easier to clean, safer, as well as more attractive on the plate. The only time I don't do this is in the Winter, which I only do occasionally and I sterilize it through cooking.
Be comfortable with the water source you are harvesting from. When in doubt, don't pick it. If you've picked some and want to eat it, refer to tip #1.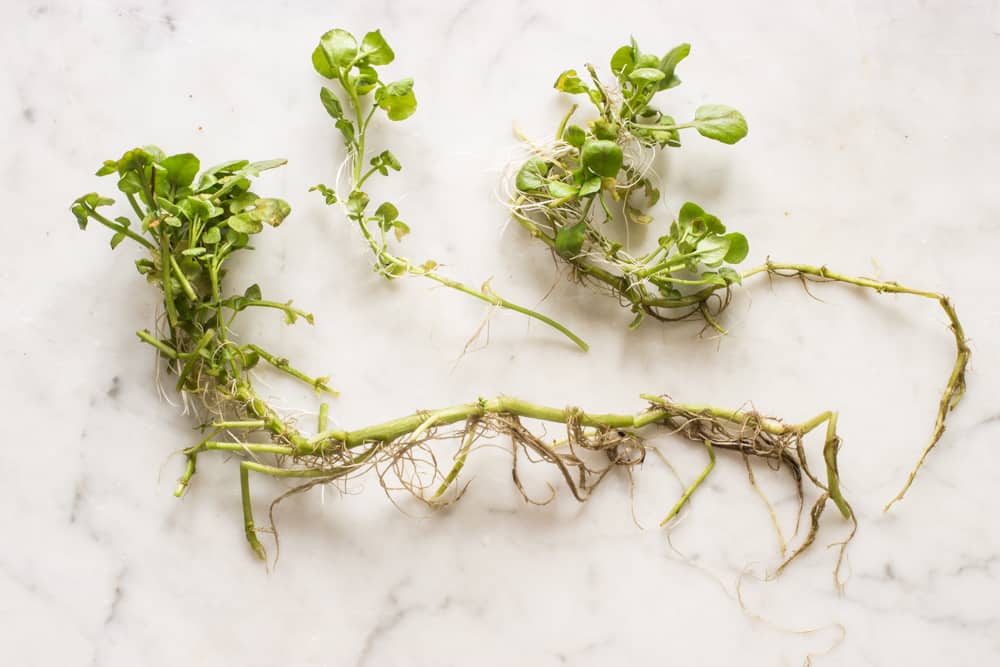 Collecting Watercress in the Winter
Even in the cold weather climate where I live in Minnesota, I can harvest watercress from the private pond with a spring I have access to.
It will have a higher proportion of stem to leaves in the winter, and I usually cook it since it's below water, but it's still water cress, and it's delicious.
Watercress Flavor
Watercress is prized for it's spicy, flavor that may remind you of mustard greens and other Brassicas in the mustard family. Young plants taste mild, and will taste more spicy as the season progresses. Older plants are spicy hot, with a flavor similar to radishes or horseradish during the late Spring and Summer.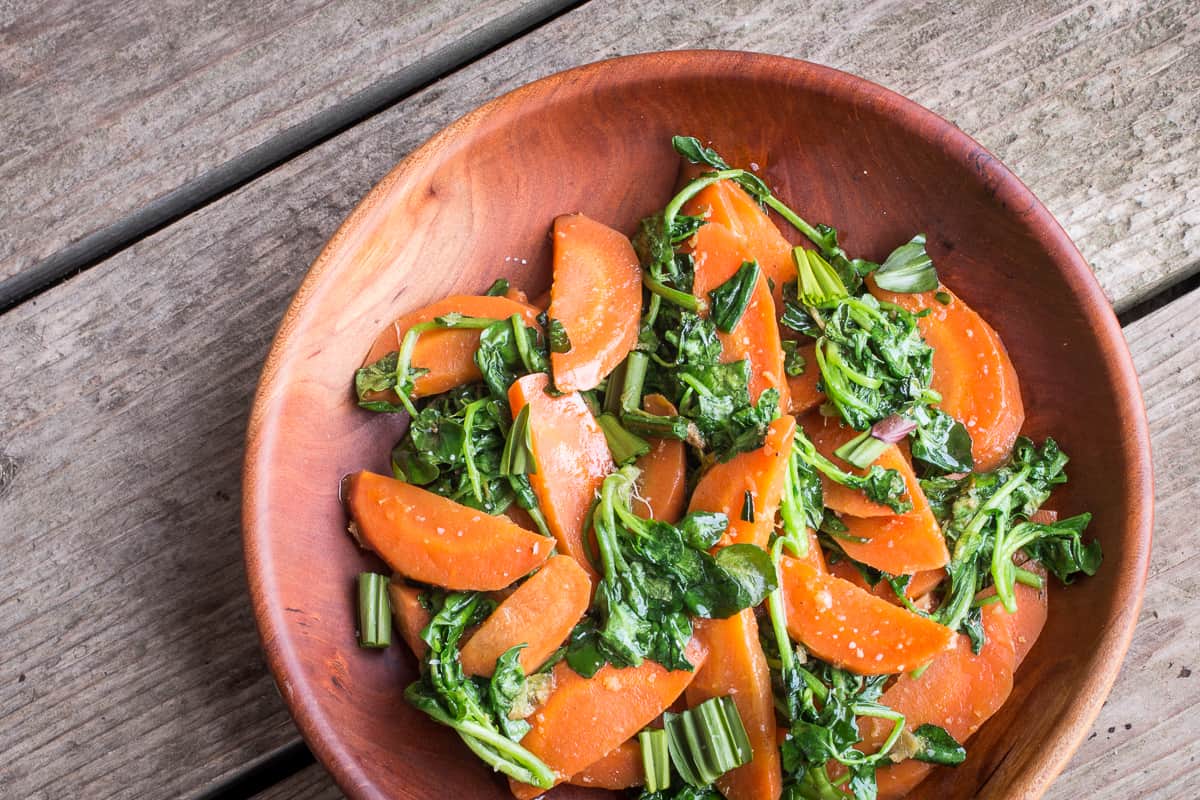 Even in the height of the growing season when raw cress is spicy hot, cooked watercress still makes a mild tasting, delicious vegetable, just cook the stems a bit longer to make them tender.
Watercress Flowers
Watercress flowers are edible and a nice addition to salads. As they're harvested at the late stage of growth, they'll have a spicy hot flavor.
Watercress Substitute
With it's peppery flavor, arugula is the best substitute for watercress. If you can find it, upland cress is good too.
Serving Ideas
Wilt it just like any other leafy green
Watercress isn't only for enjoying raw, toss chopped cress into soups and stews, too.
A ham sandwich, with plenty of butter or mayo.
Use it as you would arugula: on top of flatbread, pizza, pasta, anything.
The spicy flavor of cress is good with sweet things. Carrots, beet salads, mixed with orange segments and goat cheese, or a combination of all.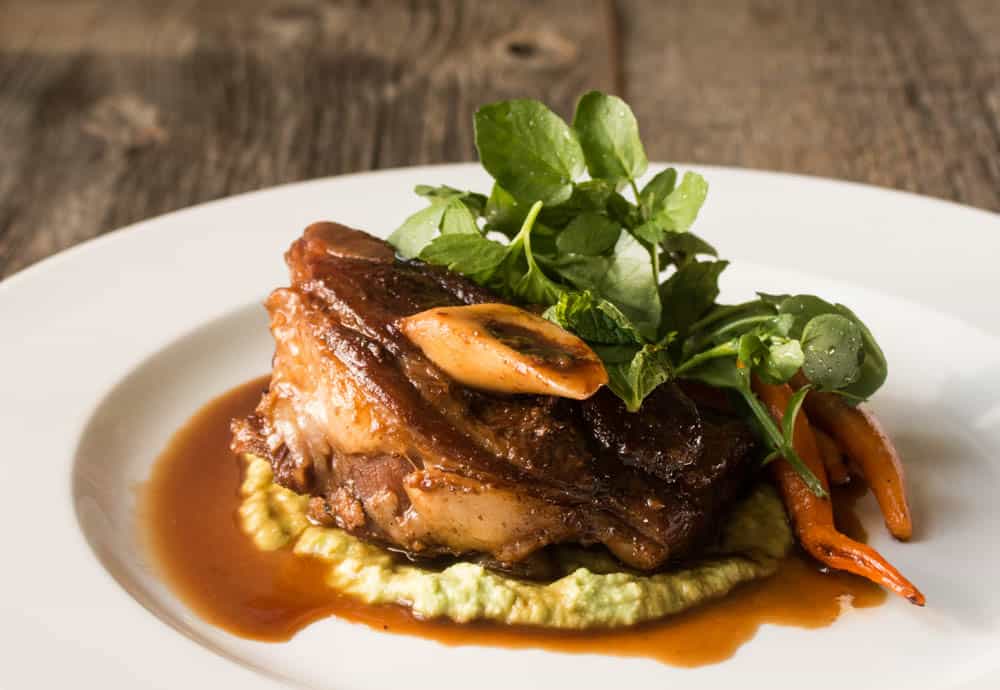 How to Clean Watercress
Wash your watercress in cold water for a few minutes, or longer if it's wilted or has been in a warm car on a ride back to your kitchen, then spin dry in a salad spinner, store in a plastic bag with a corner open, and refrigerate.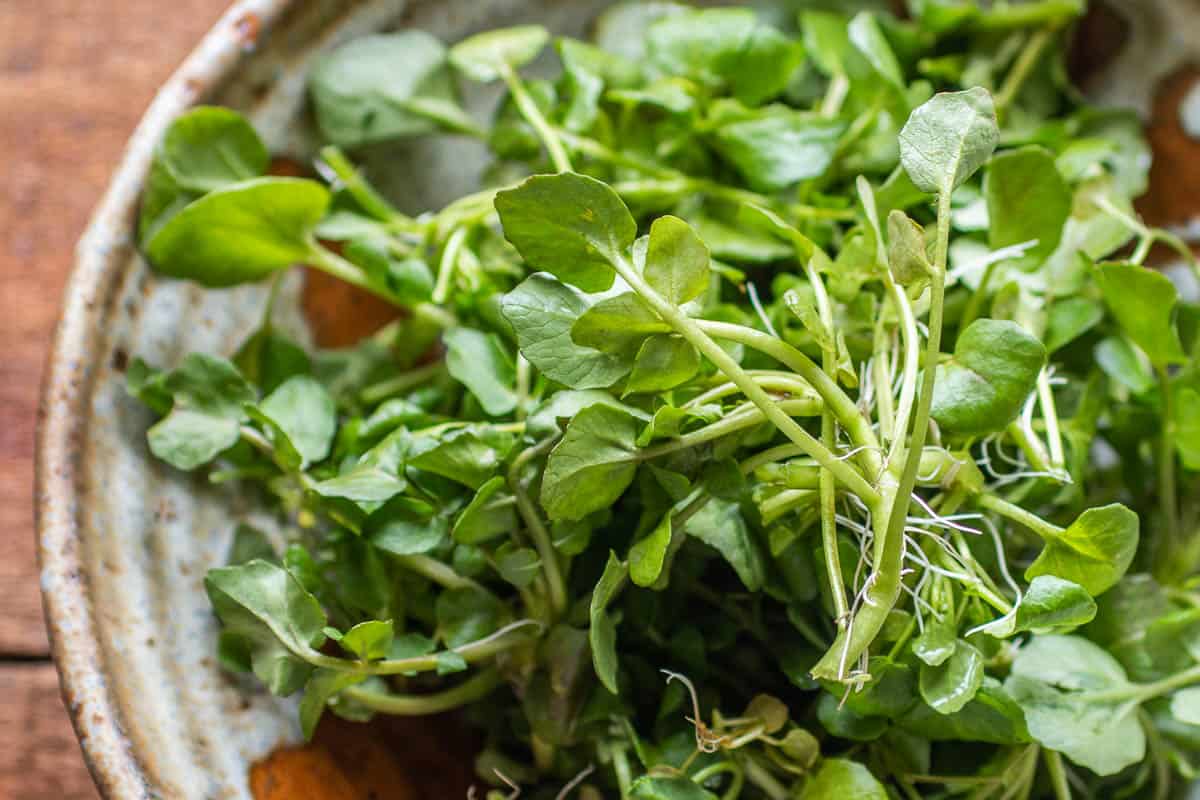 How to Cook Watercress
Most people only know you can eat the plant raw, but watercress makes a great cooked vegetable. Trim any visible roots or yellow leaves and cook as you would spinach and blanch the greens or steam until tender.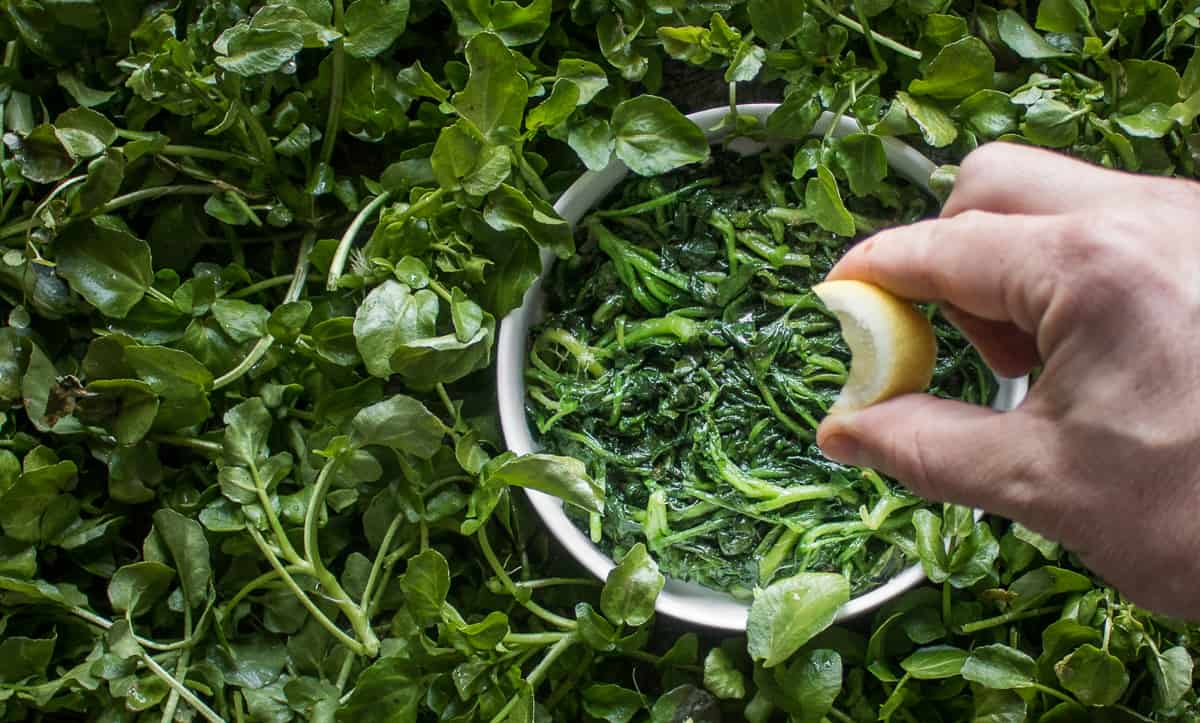 Since watercress is spicy, it can stand up to some stronger flavors, but lemon juice, extra virgin olive oil, and a pinch of salt is usually all I put on mine. For a good variation, try my anchovy vinaigrette and parmesan cheese for a watercress Caesar. watercress sauce is also traditional.
Mostly I enjoy watercress cooked. If you're new to the plant, or haven't had it cooked before, try my easy steamed watercress below, then check out some of my other favorite recipes.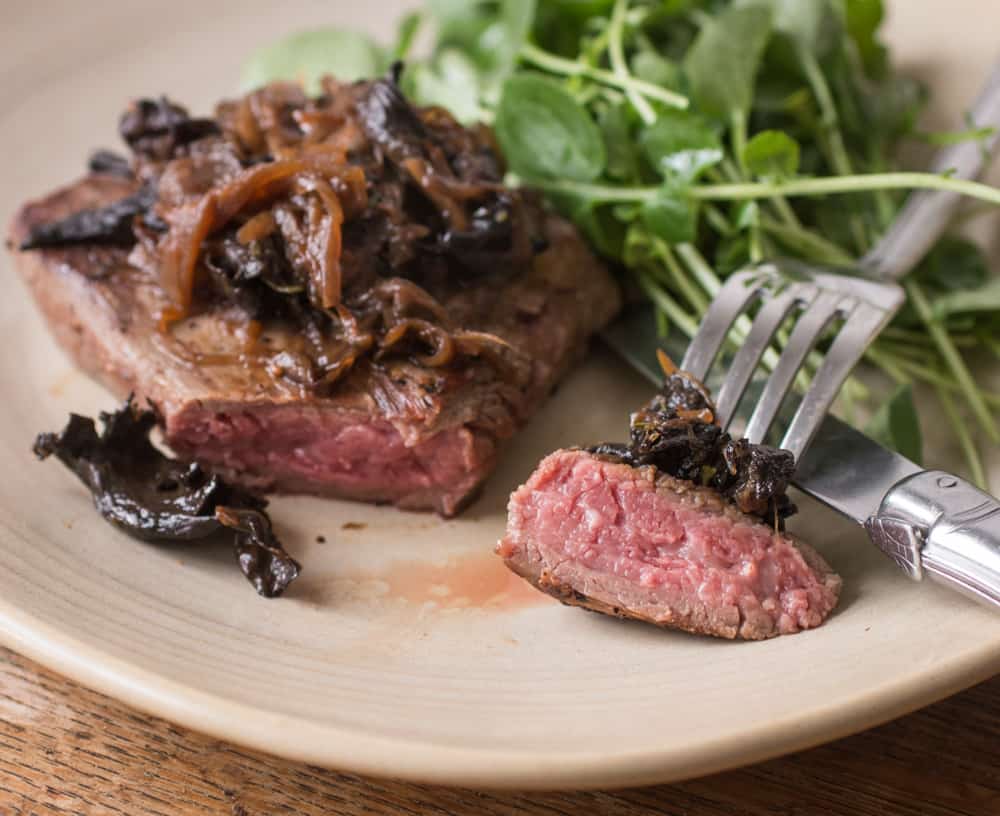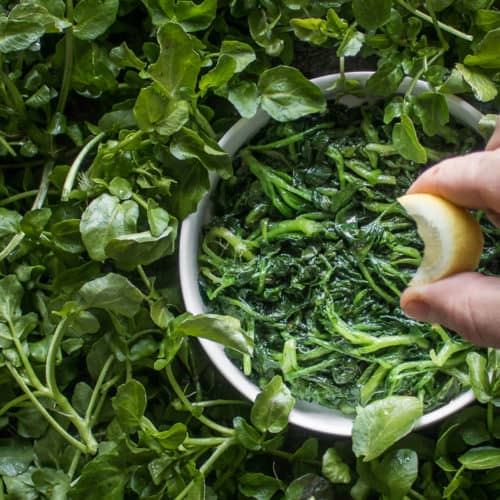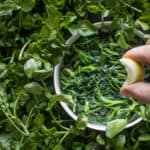 Print Recipe
Easy Steamed Watercress
The most basic way I use to cook fresh, mild-tasting greens like watercress and spinach.
Equipment
1 gallon sized pot with lid or another pot with tall sides

1 Steamer basket
Ingredients
1

lb

Fresh watercress

Kosher salt

to taste

soft salted butter or extra virgin olive oil

lemon wedges or vinegar

for serving
Instructions
Using a steamer basket
Wash the greens, looking them over for bugs, debris, leaves, or other foreign objects, then dry them well, preferably in a small salad spinner.

Put the steamer basket in a tall pot. Add water until you have at least 2-3 inches in the bottom of the pot. Bring the pot to a boil with the lid on. Add the greens, cover the pot, turn the heat to low.

Cook the greens until they're tender and taste good to you. Serve with soft butter, salt and lemon wedges at the table.
Without a steamer basket (the best for watercress)
Put a film of water in the bottom of the pot, add the greens—I like to add them until they completely fill the pot--sometimes I add them in batches if I need to feed a lot of people. Put the lid on the pot, and turn the heat to medium high and wait a few minutes until the pan gets very hot.

Take the lid off and stir the greens. Put the lid back on and cook for another minute or two, and repeat until the greens are wilted.

Now taste the greens and judge their tenderness, if they need a little more time, continue cooking, and add a splashes of water if needed to keep it juicy. Keep cooking and tasting the greens--young ones will cook fast, mature leaves could take 15 minutes or more.

When the greens are cooked and taste good to you, turn the heat off. There should be a very small amount of water in the bottom of the pan--drain that off.

Drizzle a little olive oil and salt to taste. Mix very well in a circular motion to distribute everything, taste again, adjust as needed, then serve, with lemon or dashes of vinegar if you like. Many people spread salted butter on them at the table.
Notes
Many different greens can be substituted in this recipe. Lambs quarters and nettles are two of my favorites. 
Nutrition
Serving:
4
oz
|
Calories:
26
kcal
|
Carbohydrates:
4
g
|
Protein:
3
g
|
Fat:
0.4
g
|
Saturated Fat:
0.1
g
|
Polyunsaturated Fat:
0.2
g
|
Monounsaturated Fat:
0.01
g
|
Sodium:
90
mg
|
Potassium:
633
mg
|
Fiber:
2
g
|
Sugar:
0.5
g
|
Vitamin A:
10633
IU
|
Vitamin C:
32
mg
|
Calcium:
112
mg
|
Iron:
3
mg
Watercress Recipes
I have a lot of watercress recipes or places it can be used on this site. The recipes below are just a taste. For more, go to the link below and browse the archives.
Glazed Carrots with Watercress
Watercress and carrots are a perfect pairing of flavor, texture and color.
Creamed Watercress
Simple creamed watercress simmered with cream, a touch of onion and nutmeg was a staple at my first restaurant. Many greens can be used.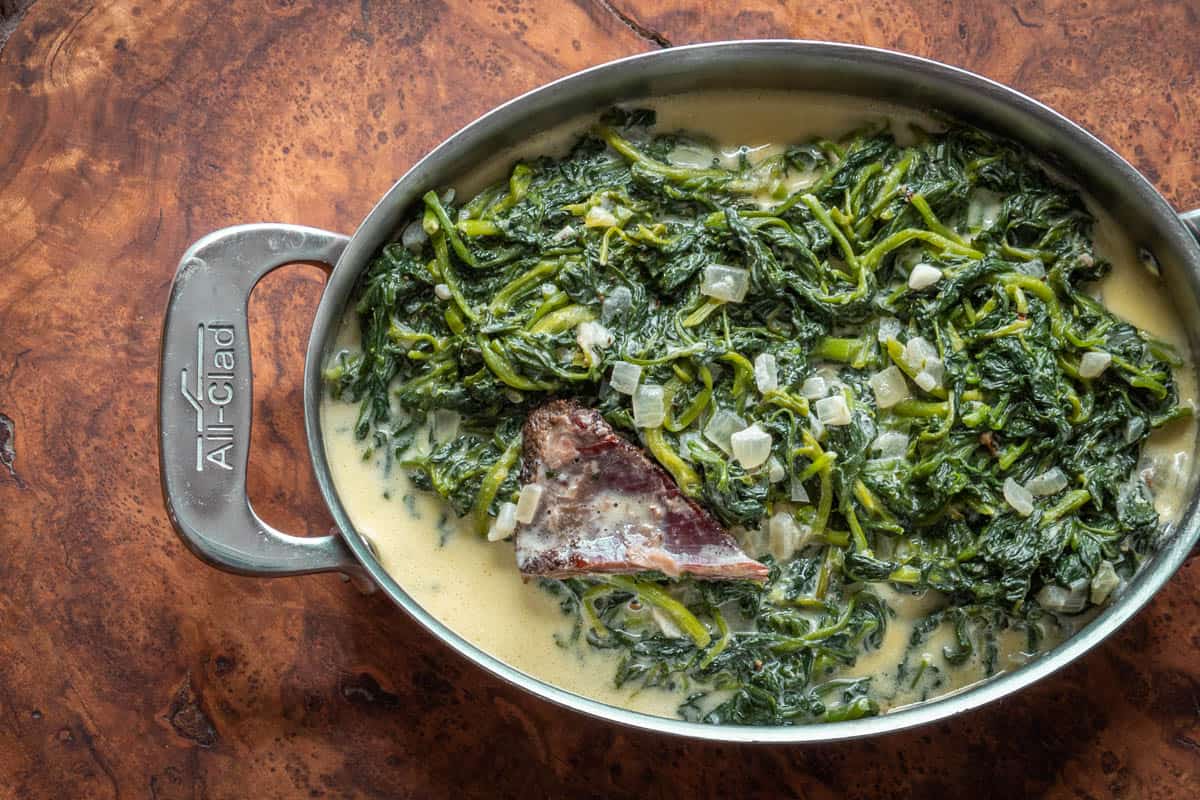 Rustic Watercress Soup with Ramp Leaves
One of many variations of watercress soup, this is a Spring version with ramp leaves and grated carrots.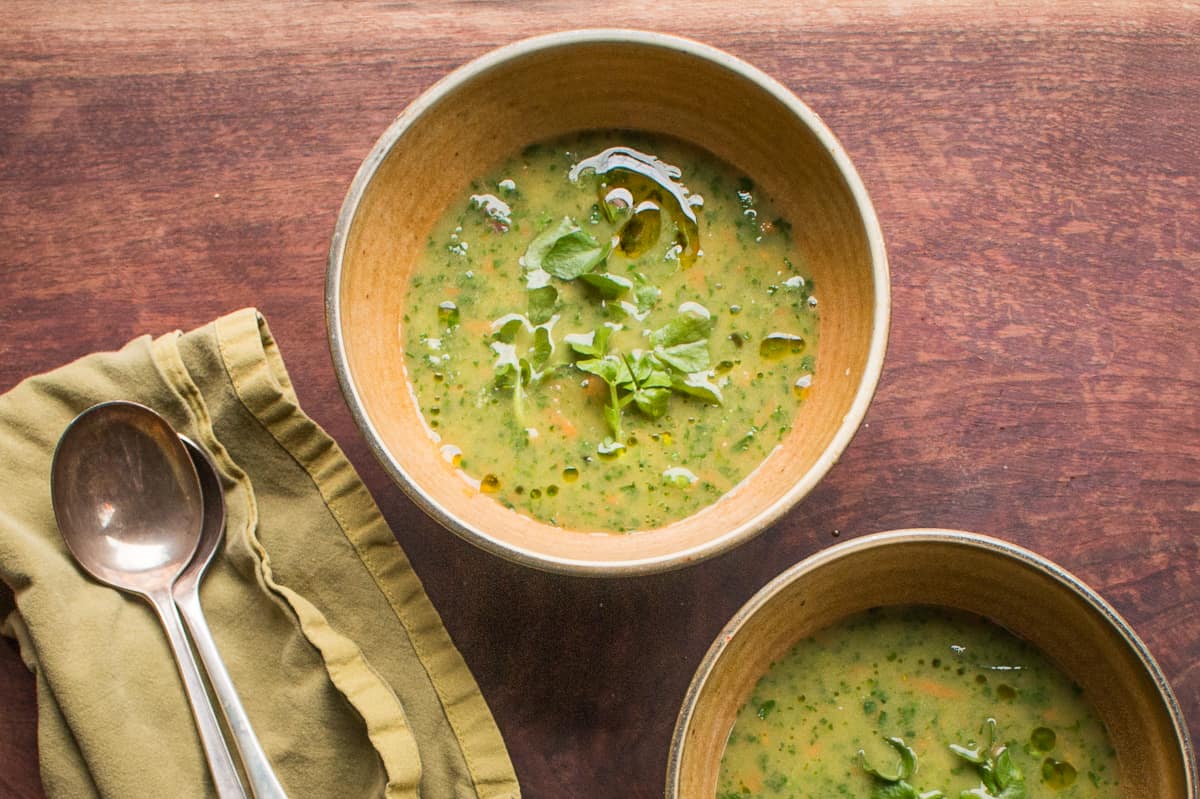 More Watercress Recipes